Get ready for the latest and greatest exclusive products to be featured in our online store at FUN.com! These new products are great, whether you're looking for a unique gift or you're planning on treating yourself. We pride ourselves in our selection of apparel and accessories, so believe us when we say that we're excited to introduce you to these brand-new items! Keep reading to find all about the latest merch to be featured at FUN.com.
FUN.com Exclusive Loungefly Mini Backpacks

You'll want to get your hands on these FUN.com Exclusive Loungefly bags before the nargles make them disappear! Both mini backpacks feature front and top zippers, along with handy side pockets and top handles. The Luna Lovegood mini backpack has a splash of bright, bold colors that remind us of her signature attire, and her spectrespecs are shown prominently on the front. Our Beetlejuice mini backpack has a mixture of Beetlejuice's famous black and white stripes, with bold lime green and purple colors. His oddly adorable face peeking out from the bag is sure to make your millennium.
Pop Culture Shoes for Adults
Have you ever looked at kids' shoes emblazoned with the likes of Spider-Man, Wonder Woman and other characters and thought, "I'd rock those if they came in my size"? Well, these adult pop culture shoes are calling your name! Flaunt your feet with the likes of Baby Yoda, Wonder Woman, Luna Lovegood, Avatar: The Last Airbender and Harry Potter. Fashionable footwear like these shoes are great for your casual street style as well as conventions and events where you want to show off your nerd cred.
Care Bears Clothing and Accessories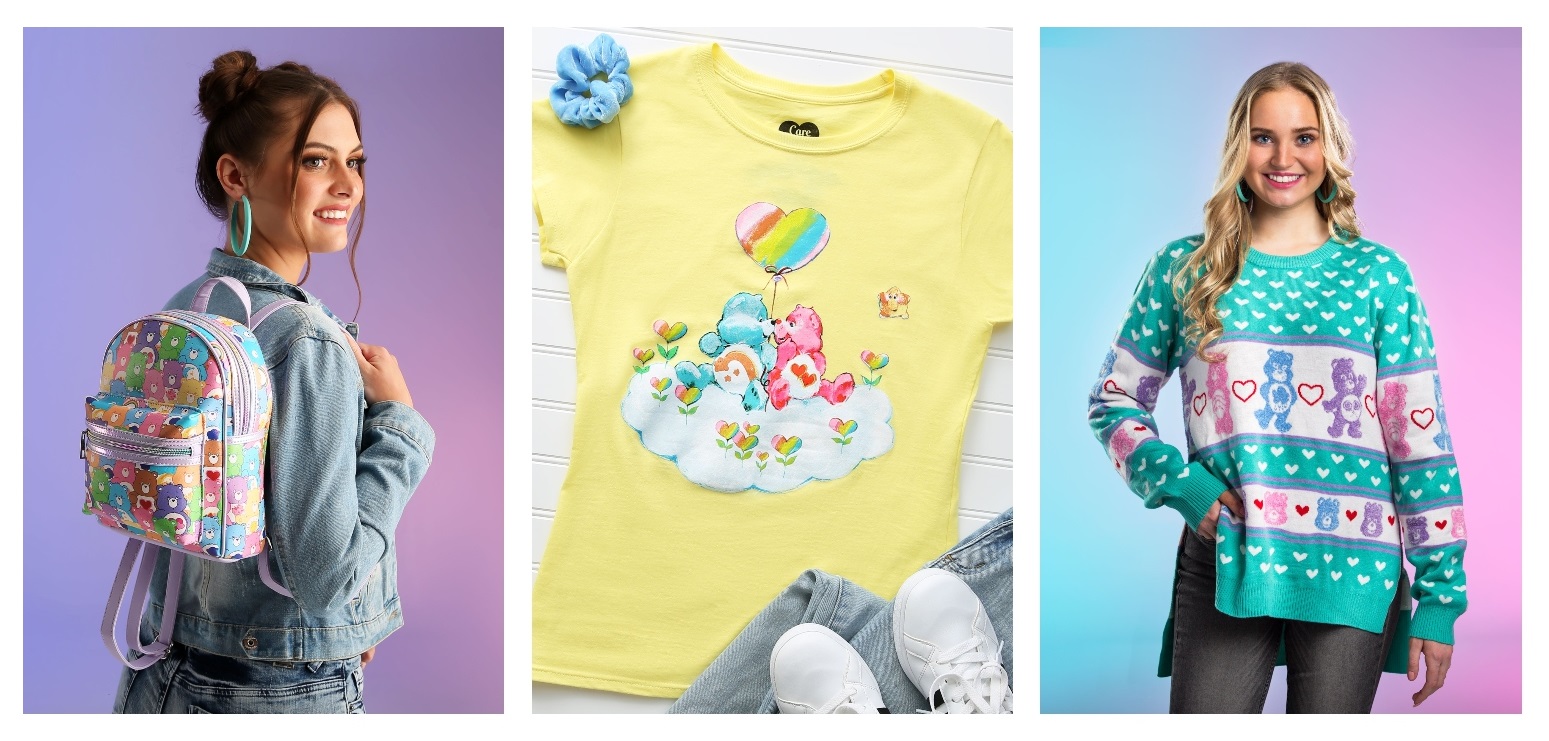 We're big fans of Care Bears here at FUN.com, so it was a dream come true to launch our own collection of Care Bears clothing and accessories. We've got everyday apparel like Care Bears shirts, of course. But we also designed Care Bears sweaters and hoodies so you can stay cozy when it's cold outside. Then there are Care Bears backpacks that look like real Care Bears, and a fashion-conscious mini backpack that's roomy enough to fit all your necessities!
Care Bears Face Masks
That's right, we have masks, too! Show everyone that you care when you wear one of our new Care Bears face masks. It's hard to be grumpy when you're showing off your favorite 80s cartoon characters! We have face masks for Cheer Bear, Funshine Bear, Tenderheart Bear, Bedtime Bear, Grumpy Bear and Share Bear. These fun printed face masks come in a rainbow of colors perfect for every occasion! Also, add to your accessories with other exclusive accessories from FUN.com. Our Loungefly Toy Story Purse or Loungefly Alice in Wonderland Purse could be just the little bit of flair that your outfits need!
Avatar: The Last Airbender Ramen Bowls and Appa Mug
There are few animated TV series that can hold a candle to the likes of Avatar: The Last Airbender. How many times have you wondered which of the four nations fit you the most? Did you see yourself as a bender, or perhaps part of the Kyoshi Warriors? Maybe you'd be more likely to run the Jasmine Dragon. (Or be a cabbage merchant?) If your love for this Nickelodeon classic knows no bounds or you're shopping for an avid ATLA fan, these ramen bowl and chopstick sets and Appa mug will feel right at home. Yip yip!
Jerry Leigh Horror Movie Shirts
What's your favorite scary movie? Classic slasher films such as A Nightmare on Elm Street and Friday the 13th will certainly come to mind! Iconic horror movie villains like Jason Voorhees and Freddy Krueger are some favorites for horror fans. If you're shopping for a horror movie fan—whether it's for a friend or yourself—these classic adult shirts aren't going to disappoint. Just make sure that, if some nameless person quizzes you on your horror movie prowess, you remember that it was Pamela Voorhees and not Jason in the first movie.
Jerry Leigh Beetlejuice Shirts
These new Beetlejuice t-shirts by Jerry Leigh are going to make your millennium! Whether you're a fan of Lydia Deetz, Beetlejuice himself, or you're simply in love with the 80s goth aesthetic, these tees aim to please. We're proud to say that these adult Beetlejuice shirts are unisex, so guys and gals can bask in their favorite 80s movie designs. As you very well know, you're going to have to shout "It's Showtime!" whenever you leave the house in these graphic shirts.
Jerry Leigh Harry Potter and Wonder Woman Shirts
Bring out your inner hero with shirts from Wonder Woman 1984 and Harry Potter! Wizards and superheroes alike will love graphic tees featuring their favorite movies. These unisex adult and kid shirts will help you show off your favorite fandom in style. With so many cool t-shirt designs, you might need to get a bigger closet! If you're super-excited about more superhero apparel, we also have a collection of DC Comics Sweaters and Marvel and DC Outerwear to keep you prepared, no matter the occasion!
Beetlejuice Shoes
It's shoe-time! This exciting new pair of Beetlejuice sneakers are exactly what 80s-movie-lover dreams are made of. Go bold with striped sandworm sneakers with Beetlejuice-green accents if you're looking for your sneaks to stand out. Or, if you're more of a fan of subdued styles, treat yourself to the maroon Handbook for the Recently Deceased shoes. You really can't go wrong with either pair! Just make sure not to accidentally summon any bio-exorcists, or you're going to have your hands full. If you're still hungry for Beetlejuice and other horror movie goodness, you might also want to visit our women's horror movie blazers.
Horror Blazers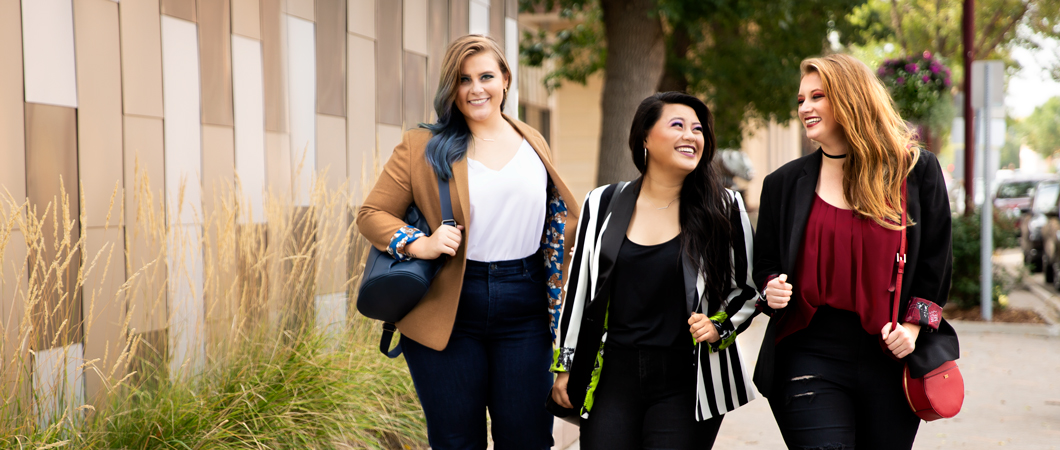 Inspired by some of the most beloved horror classics including Beetlejuice, A Nightmare on Elm Street, and Gremlins, these blazers are the perfect balance of chic and spooky. Make a bold fashion statement with flashy black-and-white stripes, or keep it subtle with brown and black blazer tops. Dress them up by pairing them with some nice black dress pants, or keep it casual by pairing them with slim-fitting, denim jeans. Don't be afraid to add some casual cosplay touches with ripped jeans for Freddy, or matching accessories for Gremlins and Beetlejuice. Whatever your decision, we're sure that you can make these blazers look fabulous your way!
Loungefly Toy Story Purse and Incredibles Purse
SO cute, right? As you can see, this Toy Story purse features Woody, Buzz Lightyear, Jessie, the squeaky toy aliens, Slinky Dog, Mr. Potato Head, Hamm, Rex, Bullseye, and the Bucket O' Soldiers. Our other Incredibles Loungefly purse features a bold red color with the famous family logo featured all over the bag. The bags are made from faux leather, have nice fabric linings, and are the PERFECT size to carry your toys (or wallet and keys, whatever) around with you wherever you go. These bags are great for everyday use or would be a perfect finishing touch on your Disneybound outfit the next time you cosplay at one of the parks.
We hope you enjoy these new exclusives! Are you a fan of licensed merchandise? What would you like to see us make someday? We're always working on getting the best fan-favorite gifts. Keep checking back at FUN.com for more exclusive merchandise!