Father's Day is just around the corner and we're here to give some major props to all the dads and father figures for putting up with us. Though you can't reciprocate the gift of life, you can give them some special dad gifts! If you're one of those kids who's more of a last-minute gift shopper, that's okay, we're here for you. We all know Father's Day cards are boring, so we put together some of our best Father's Day gifts to make your life (and shopping) a little bit easier. For more help, we even categorized each section so that you can find pop culture gifts for nerdy dads according to his favorite franchises!
Star Wars Father's Day Gifts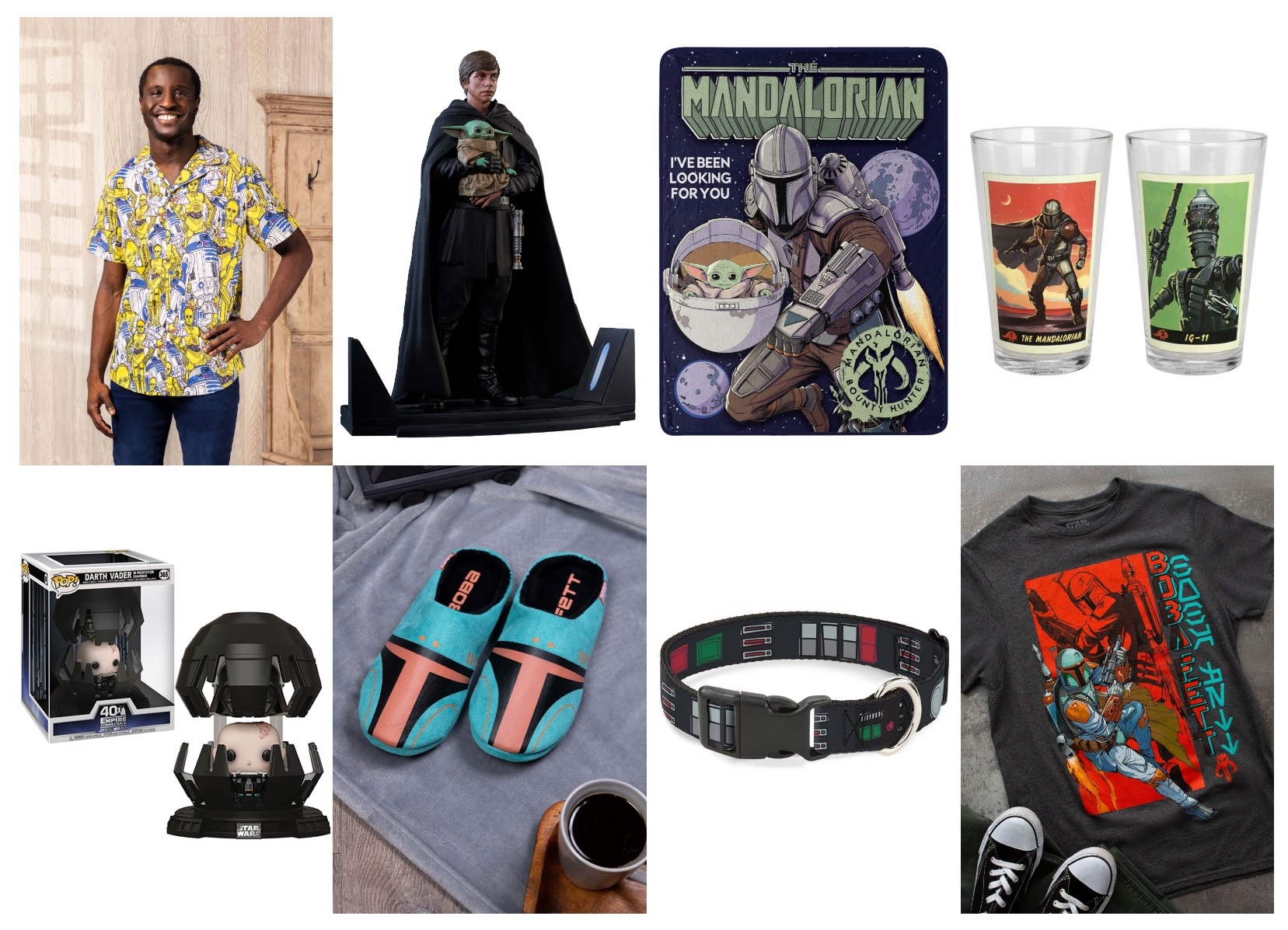 As many dads tend to do, they often share their love of their favorite movies and TV shows with their kids. (Or nephews and nieces, and grandkids too!) It's probably no secret to you if your dad is a Star Wars dad! When you were old enough, you sat down together with some movie snacks and watched the original trilogy before continuing with the rest of the Star Wars movies. Perhaps you still take the time to watch The Mandalorian with him! Well, here are some great Father's Day gift ideas for Star Wars fans. If he's a collector, we have a variety of statues, action figures and even Star Wars LEGO sets he'd love to add to his display. For something more practical, perhaps a Star Wars cable holder or even Star Wars clothing. There are so many cool Star Wars shirts and hats that he's sure to wear whenever he can!
Batman Father's Day Gifts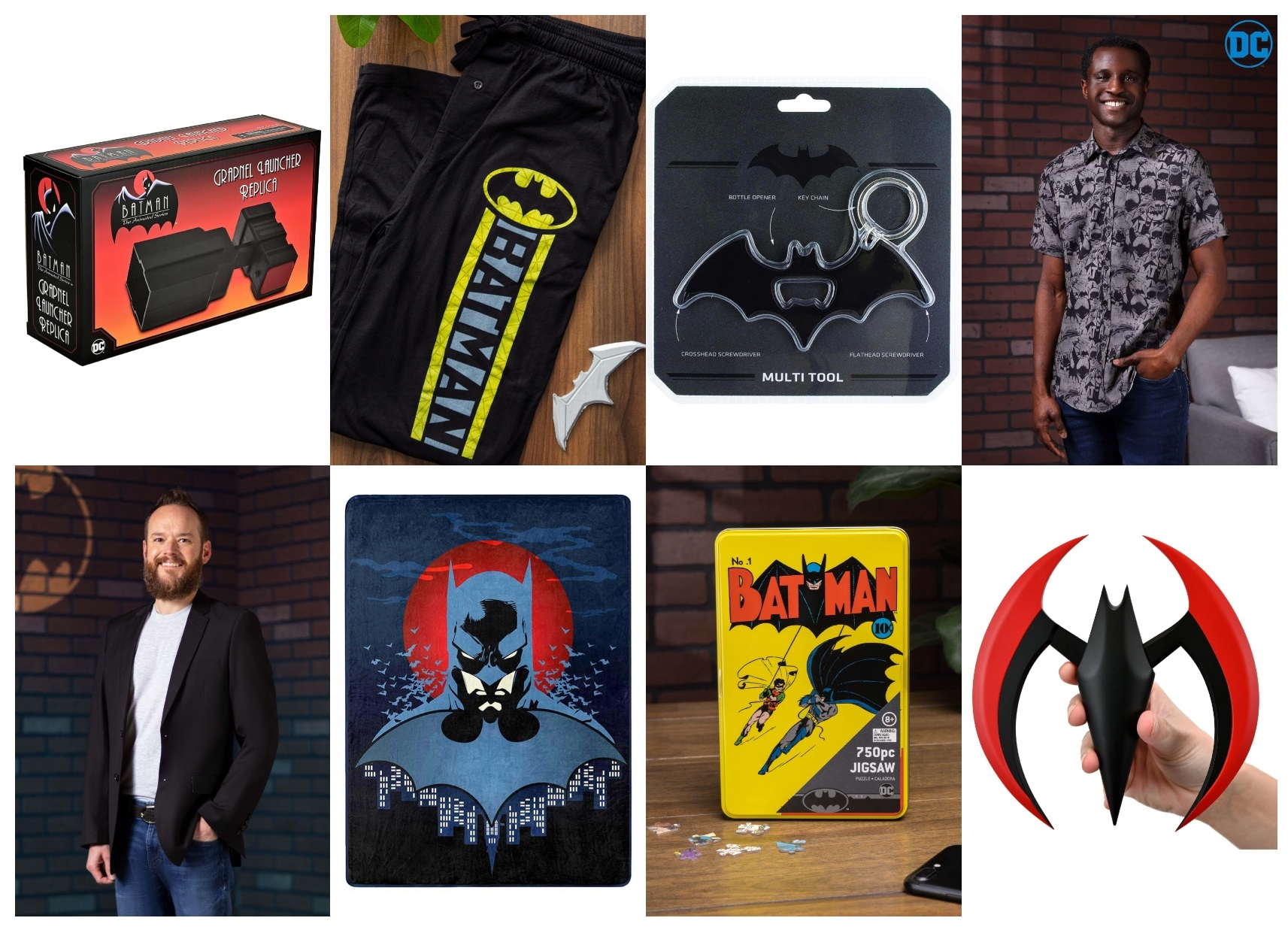 Na na na na na na na na, na na na na na na na na Batdad! If your dad or another father figure made sure you were exposed to Adam West's Batman, you probably sang this tune in your head as you read along. There are so many Batman gifts for dads that love the Caped Crusader! Get him puzzles and board games so he can have fun while training his brain for his next encounter with the Riddler, or turn his house into the Batcave with a cool Batarang replica to display. You can even give him the gift of a collectible Batman statue, but we're sure he'll love any number of these gifts for geeky dads.
Disney Father's Day Gifts
Disney has always been a dependable source for family-friendly entertainment, but that's not to say that some adults don't enjoy Disney movies as much as their kids! Maybe your dad always made a point to book a yearly trip to Disney World, or he can sing all the Lion King songs by heart. Whatever the case may be, these geeky dad gifts for Disney dads are perfect for him! There are so many Disney gifts to choose from when you're shopping for dad, from apparel and accessories to household goods and even games. With so many Disney goodies, we won't blame you if you decide to pick a little something up for yourself too!
Game of Thrones Father's Day Gifts
Dads that love gritty fantasy series like Game of Thrones will love these Game of Thrones gifts! Get him a cool shirt so he can have a beer with his show in style. Is he not satisfied with watching as everyone vies for the throne? Let your dad settle things once and for all with a fleet of Pop! vinyl character figures. These Game of Thrones gifts are sure to make him smile!
Anime Father's Day Gifts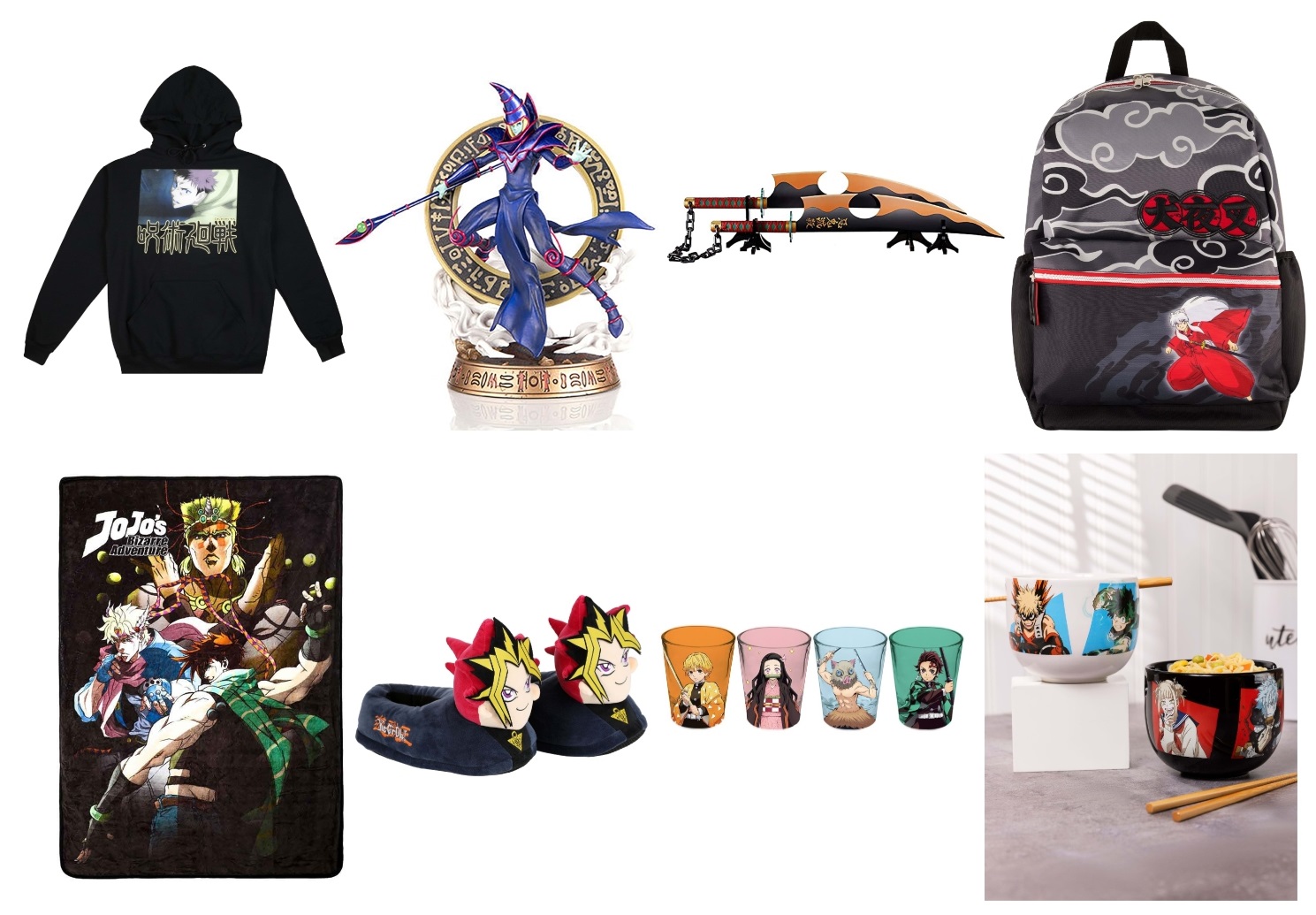 Did your dad get super excited to watch anime with you when you were old enough to watch some of his favorite cartoons? Were you introduced to the likes of Dragon Ball Z, Cowboy Bebop and Yu-Gi-Oh? Whether your dad is into old-school anime or he appreciates some of the new TV series as well, these anime gifts for dad are sure to please! Find anime apparel he'd be happy to wear on the daily, or perhaps a few collectibles to set in his display cabinet or entertainment system. Even something as simple as a new mug or tumbler can be seen as a thoughtful gift for an anime dad!
Marvel Father's Day Gifts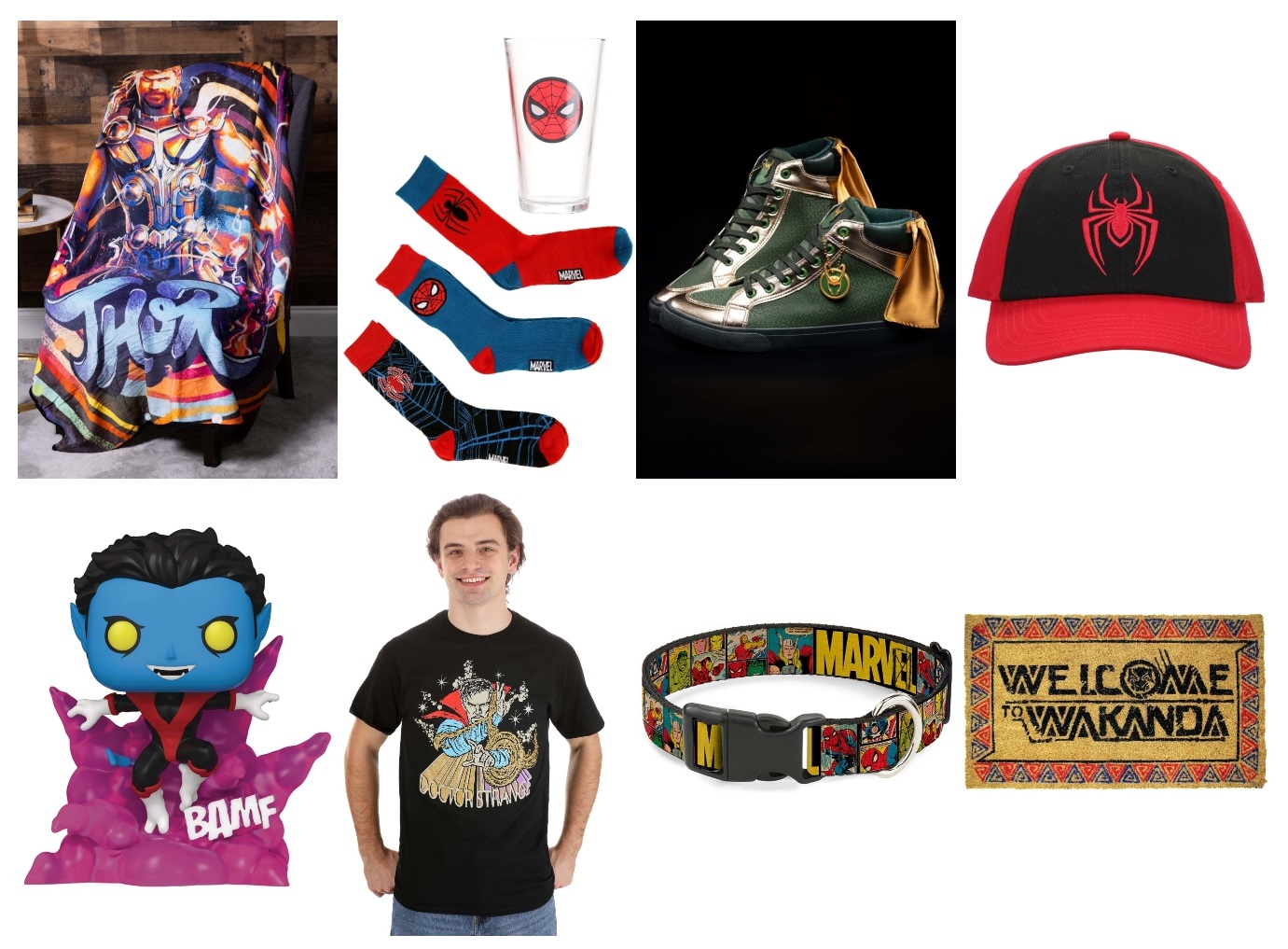 It doesn't matter whether your dad jumped on the Marvel bandwagon before or after the MCU movies—what matters is his love for the franchise! Any geeky dad who loves all things Marvel will love these Marvel gift ideas for him. Find epic collectible figures for his space, or perhaps even a nerdy doormat for his house. Of course, you can always depend on Marvel clothing and accessories because of their versatility.
DC Comics Father's Day Gifts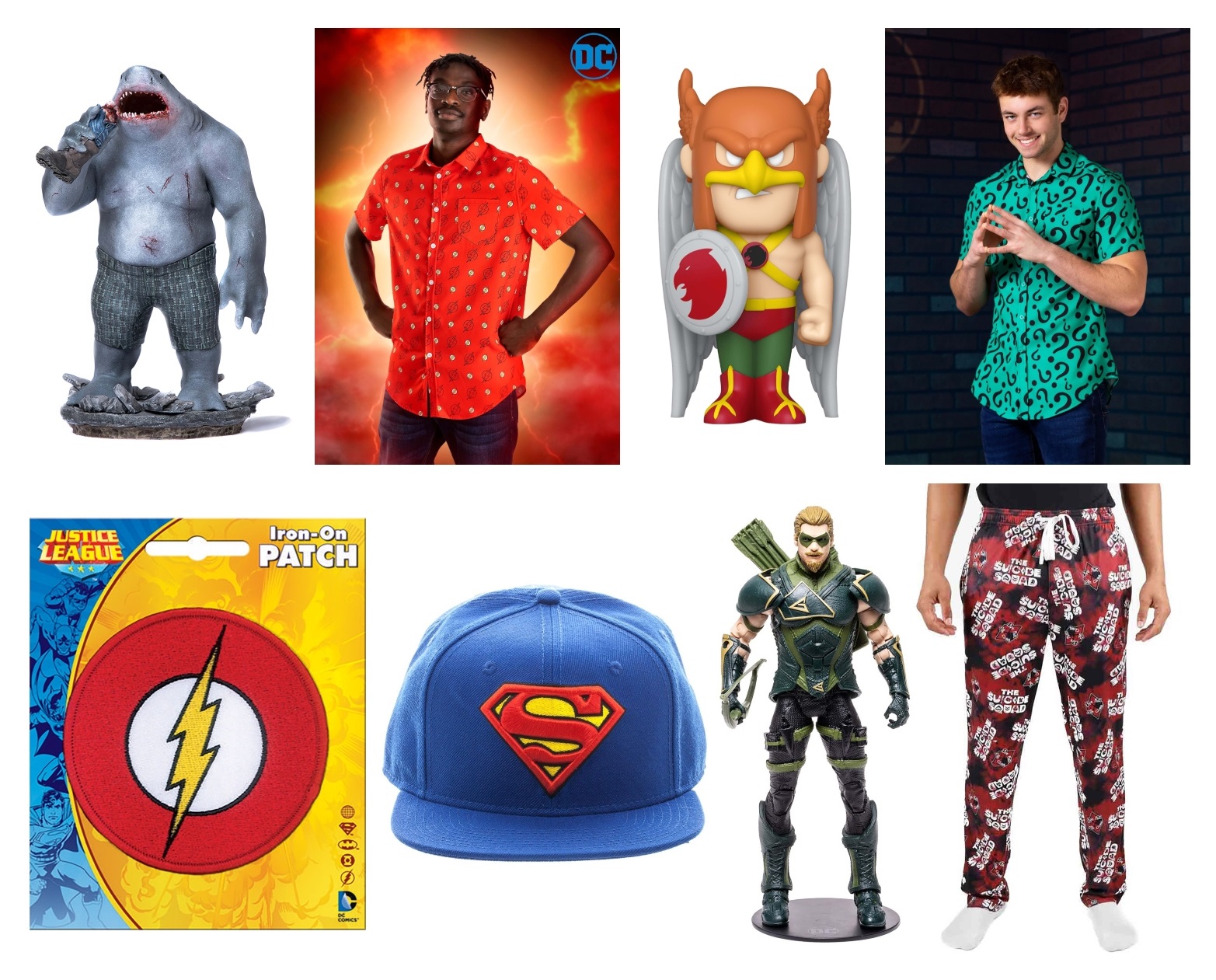 Superhero dads aren't always Marvel fans first—some dads are DC Comics fans at heart! We already covered Batman, but DC Comics has other great characters such as Wonder Woman, The Flash, Shazam and Superman. If you're unsure where to start looking for DC Comics gifts, the Justice League is always a great choice! Perhaps you already know your dad's favorite superhero character, and that's great too. There are so many wonderful DC Comics gifts for nerdy dads that it's hard to pick just one. Shirts and hats, mugs, cups, statues and more—find these in our online store!
Video Game Father's Day Gifts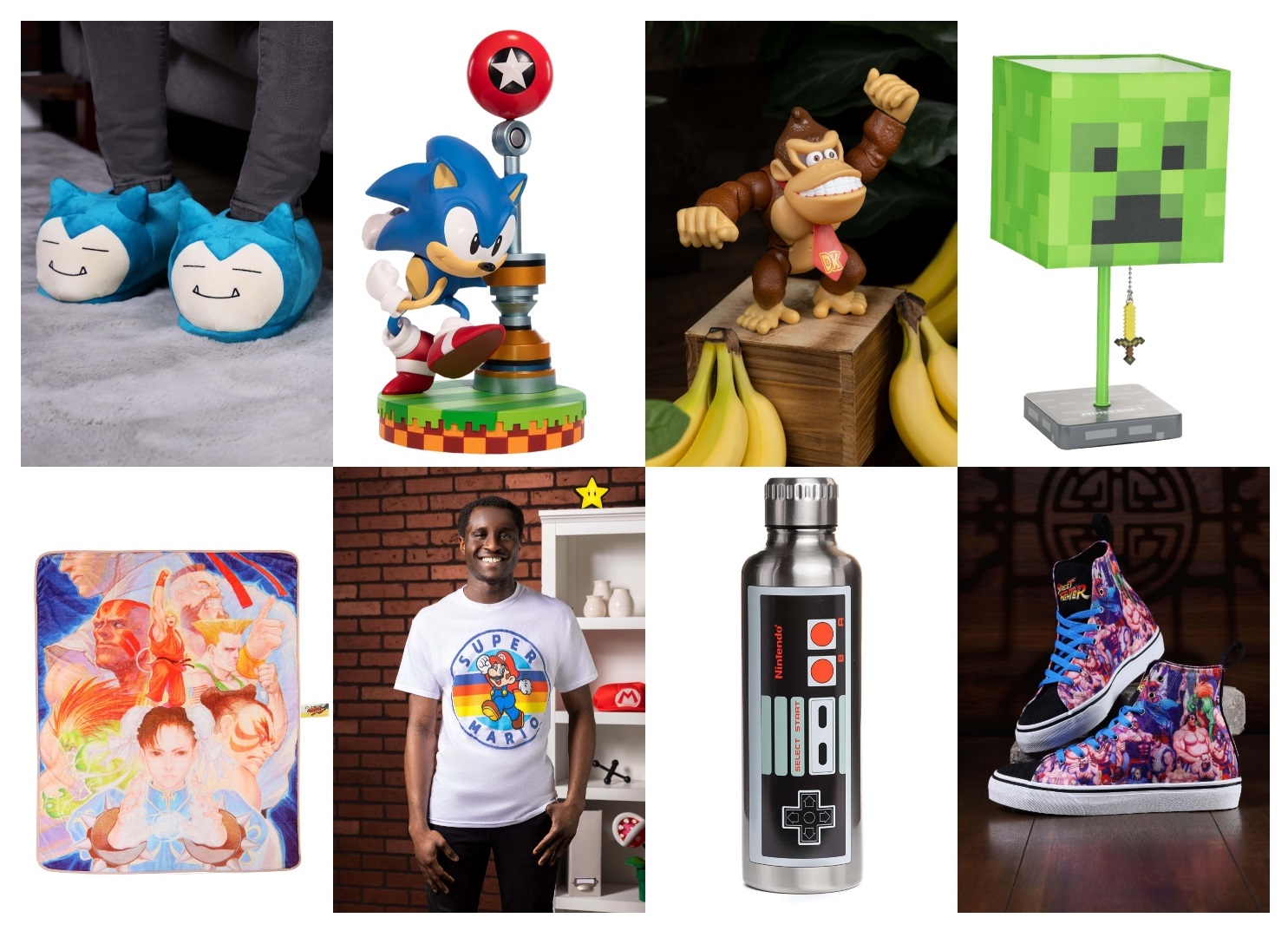 Nintendo, Playstation or Xbox? What about PC or handhelds? If you know your dad's favorite gaming console, you probably already have an idea of what to get your dad for Father's Day. Gamer dads will absolutely be floored to receive a gift from their favorite video game franchise, whether that's Halo or Mario Kart. Keep him comfy while he spends time gaming in his new Snorlax slippers, or find some fun apparel so he can take his video games out of the house. Perhaps he'd even appreciate a gift box stuffed with Street Fighter goodies! We have tons of great video game merchandise ready to be your father figure's next Father's Day gift.
Harry Potter Father's Day Gifts
Your parents may be too old to attend Hogwarts, but that doesn't mean that they can't still enjoy Harry Potter! If your father figure had you take the quizzes to find out your Hogwarts house, wand and Patronus, there's a good chance they'd appreciate a few Harry Potter gifts for Father's Day. (You probably know his house as well!) Find geeky dad gifts for your Ravenclaw, Slytherin, Hufflepuff or Gryffindor—or perhaps something that's simply Harry Potter-themed. There's so much Harry Potter merch that your wannabe wizard will love. Find themed apparel and accessories, collectibles, home goods and other wizardly knickknacks. He's going to have a magical Father's Day!
So how are you going to thank your dad? A mug? Maybe some gaming merch? Check out our entire selection of Father's Day gift ideas for more! Whatever you decide, let us know in the comments. And don't get too caught up in picking out a gift. We're sure he'll appreciate and cherish it for the rest of his life. Never forget, it's the thought that counts!