Batman Clothes and Gifts
Bruce Wayne bears a hefty secret in his life. He's secretly the one and only Batman, Gotham City's greatest hero. Unfortunately for him, he can't draw attention to himself by wearing flashy Batman gear, or stocking his desk at work full of Batman trinkets. Fortunately for you though, you and your friends can totally deck out your wardrobe and room full of awesome Batman collectibles based on your favorite superhero! It also means that you're in the clear to pick up a Batman gift for your friends. (Unless, of course, the friend you need to buy a gift for is Bruce Wayne.) This handy guide will help you find the best Batman gift for anyone who loves the Dark Knight, since we carry apparel, toys, and cool collectibles.
Batman Christmas Sweaters for Adults and Kids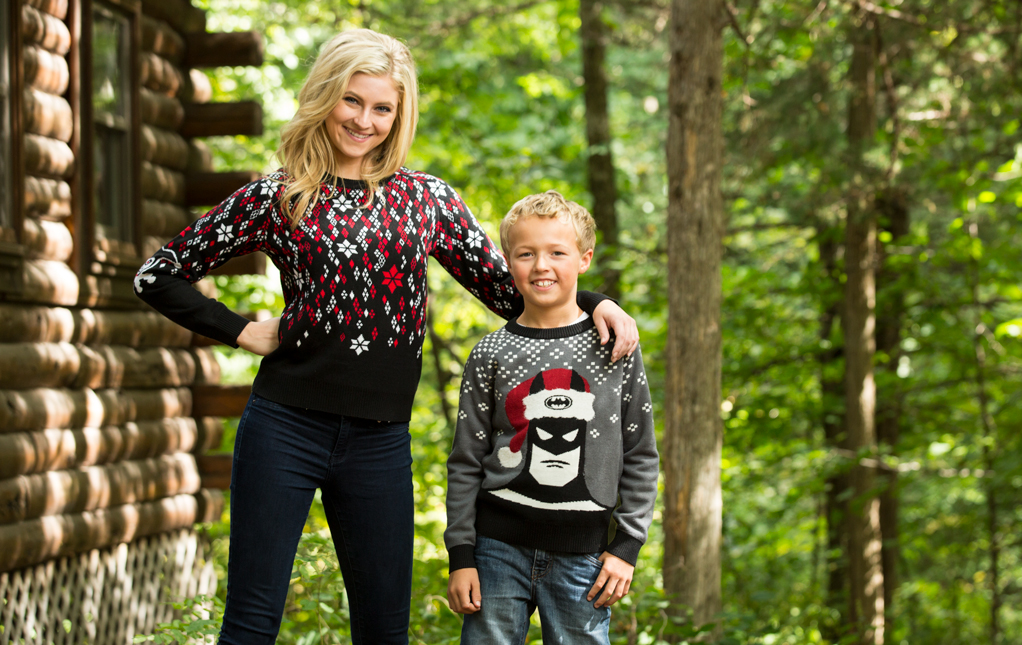 Of course, when talking about living a Batman lifestyle, we're not exactly talking about being a billionaire playboy living in Gotham City or having superhero team-ups with Wonder Woman and Superman. It really just means flaunting your love of the Caped Crusader (or perhaps your love of one of his many villains). Superheroes have really become a mainstay in modern day culture, so rocking a Batman sweater, or Harley Quinn apparel, is not only accepted, it's actually fashionable.
Men's Batman Ugly Christmas Sweaters
One of the many amazing things about Batman is how he brings us all together. People of all different kinds of backgrounds can relate to the superhero in some way, whether they enjoy his complex backstory, becoming an icon of justice after having his family taken from him as a boy, or they just enjoy watching him fight bad guys with nothing but his wits! It's really no surprise that getting a Batman gift for your friend or family member is also a way for you to come together on a single issue: how awesome Batman is! Just check out all of our great Batman gift ideas below and you're sure to get a little closer with your favorite Batman fan.
Batman Suits
Bruce Wayne is one suave cat. When he's not moonlighting as Gotham City's premiere superhero, he spends his time wearing fancy suits at swanky galas. (Seriously, does he even work?) If you're looking to score a gift for any elegant gentleman, then you might want to check out some of our exclusive FUNwear suits. Each one of these suits was specially designed by Batman fans to create a look that even a high-roller like Bruce Wayne could wear. We even have some designed with extra superhero flair for those who want to flaunt their own superhero status.
Men's Batman Suit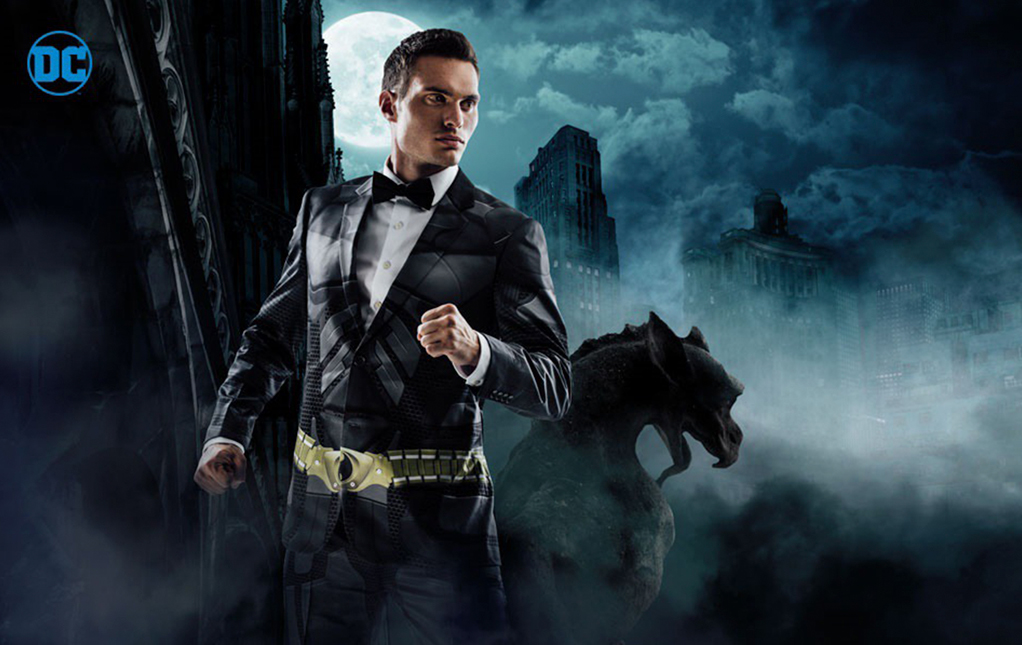 Now, this Batman suit isn't for the faint of heart! This style has printed Batsuit details on the outside, turning anyone who wears it into a dashing superhero of the office room, or at the very least the hero of the next costume party. It features a normal suit cut, so it should feel quite natural to wear, despite its extraordinary appearance.
Kid's Batman Suit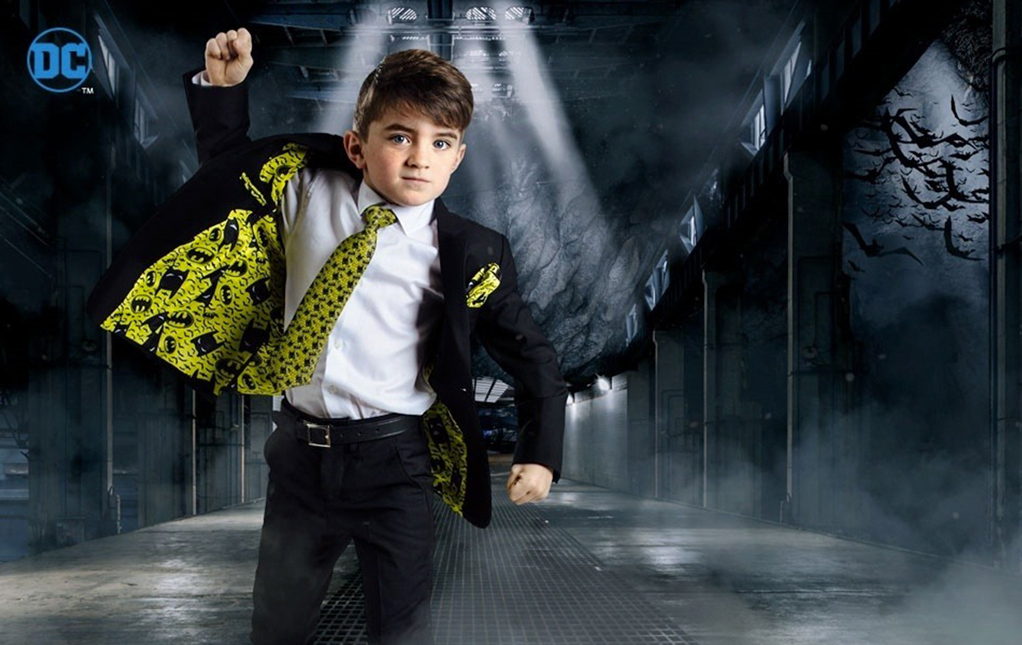 Most kids just don't enjoy dressing up. Adults see suits as suave and dashing, but kids often just see them as boring. Not this Kid's Batman Suit! This piece of FUNwear helps your child feel excited about looking his best, since it comes with Batman-style patterns on the interior. It sort of makes him feel like a little Bruce Wayne.
Men's Joker Suit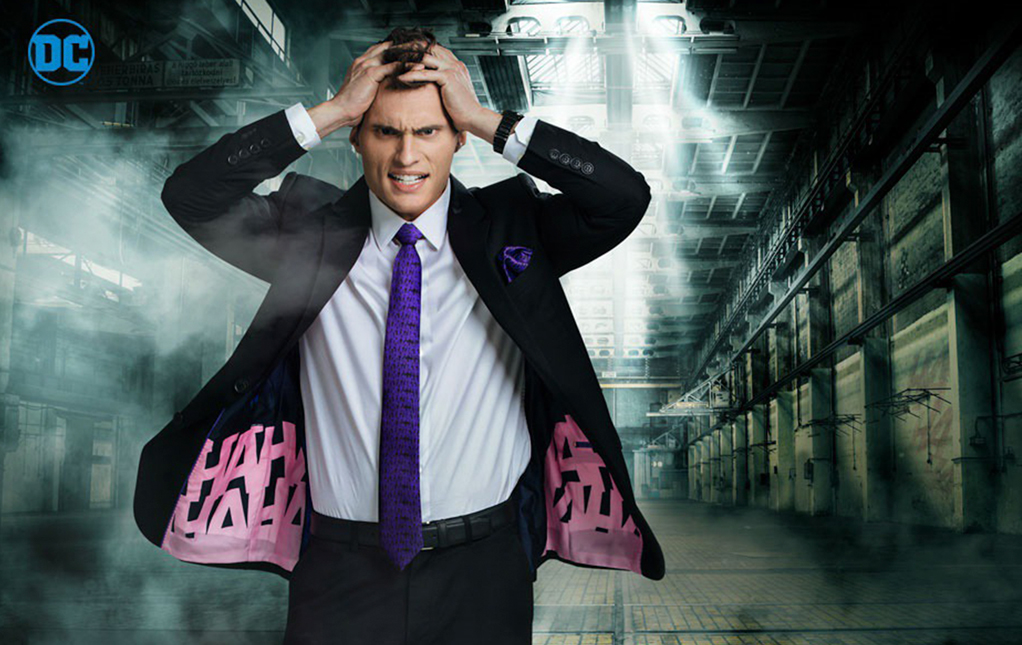 Do you know someone who loves a good joke? Or perhaps just someone who has a villainous laugh that gives you chills? Then you might want to take a note from Batman's most notorious adversary when selecting a gift. This Men's Joker Suit helps add a devious touch to any Batman fan's wardrobe. The suit is sleek and elegant, so it can even be worn at formal occasions without anyone being the wiser.
Men's Riddler Suit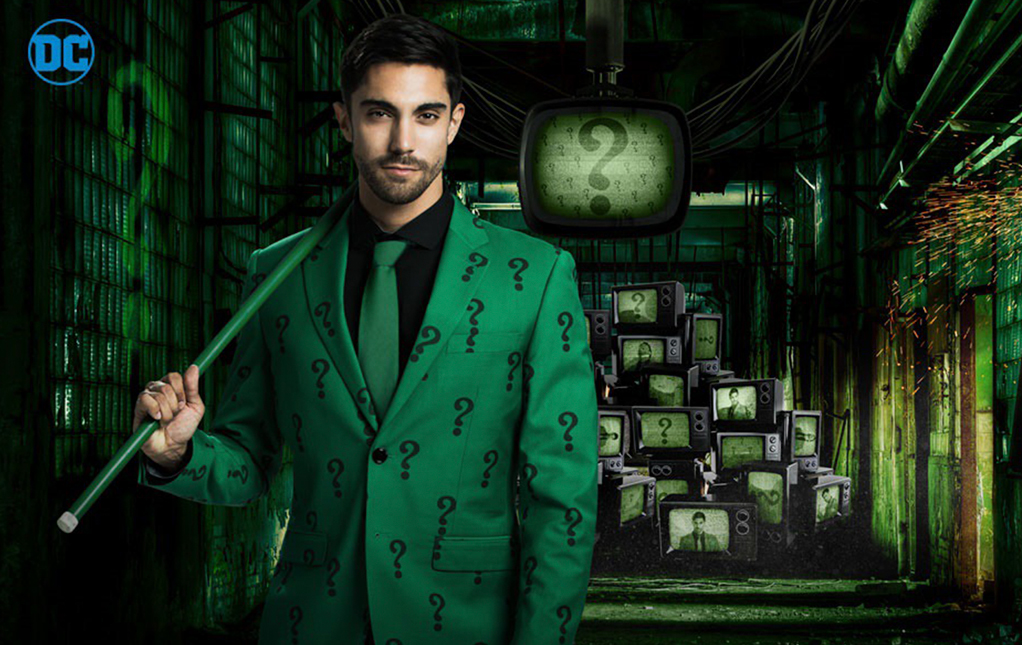 Some suits are a bit more tailored to cosplay purposes. For people trying to look their best at the next convention, this Riddler suit might be the perfect new outfit. Fully inspired by Batman's foe, The Riddler, this suit has a look that's guaranteed to garner compliments from fans. Just make sure to pair it with the matching pants!
Batman Jackets
Perhaps Batman can do battle with the likes of Mr. Freeze without a coat, but for the rest of us, icy weather requires a warm jacket! Of course, Batman fans can find no better way to fend off the cold than with one of these Batman jackets. These exclusive Batman jackets are part of our FUNwear winter line and they're designed to be both functional and, well… fun! We have Batman-themed coats for men, women and kids, so you can find a great winter gift for anyone.
Casual Batman Jacket for Adults
This casual Batman jacket offers a look that's subtle, yet still daring. It comes with a full print of Batman comic panels in the interior, with a fashionable design on the exterior. It's a coat that any fan can wear with pride, making it an excellent choice for a winter-time gift!
Casual Batman Jacket for Kids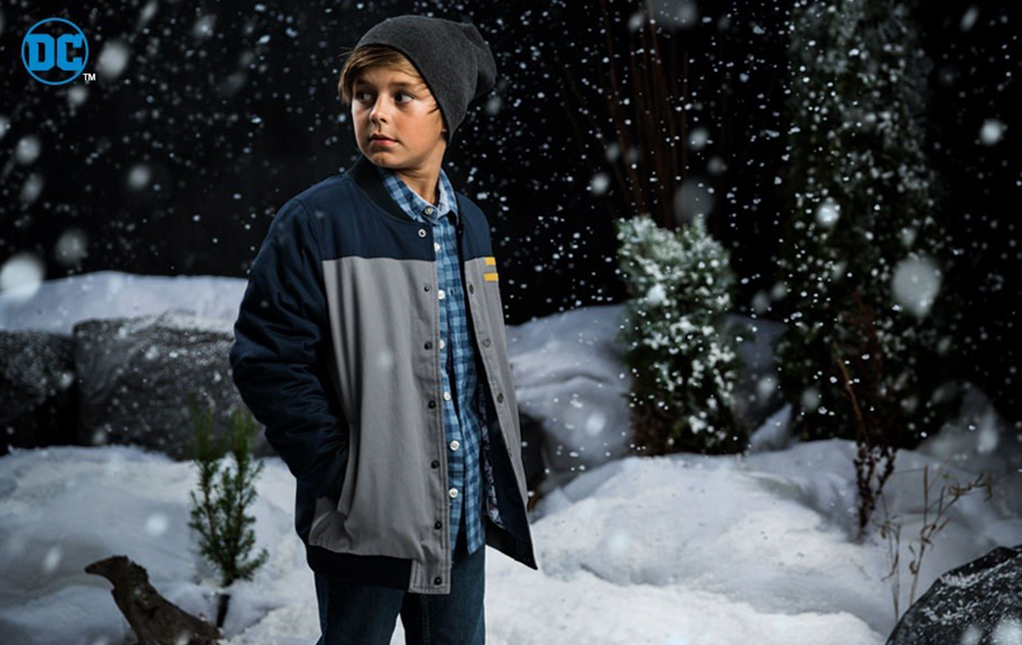 The great thing about our Casual Batman Jacket is that it also comes in a size for kids! Not only does this Batman coat give your child a warm way to combat winter, but it's also a style that your child will love, since it has Batman comic panel print on the interior.
Women's Harley Quinn Moto Jacket
When shopping for a gift for women, you might want to take a note from Gotham City's most unpredictable girl! Harley Quinn's wild nature is displayed in full force with this women's Harley Quinn Moto Jacket. It's a faux leather style that evokes a bad-girl kind of style.
Child Dark Knight Snow Jacket
Some kids just want to go full superhero when they go to play in the snow. That's when they need this Dark Knight Snow Jacket! This FUNwear exclusive has a design that recreates Batman's tactical Batsuit, so your child will look like he's fighting against supervillains when he heads out to play in the snow.
Batman Toys
Let's talk toys, but more specifically, Batman toys. These days, toys really aren't just for kids. Even adults can find themselves getting excited at the mere mention of a good action figure. They represent that inner child inside all of us, which is why one of our many Batman toys for kids and adults may just be the perfect gift. Here are just a few of our favorite picks when it comes to toys as gifts.
Batman Action Figures
Action figures are probably the first thing you might think about when looking for Batman toys. From kids just learning about the superhero, to adults who've looked up to Batman for a lifetime, every fan can appreciate a good action figure. We carry Batman action figures that are perfect for young kids, as well as some highly collectible action figures, like this set of bendable Batman figures from The Animated Series.
Batman Puzzles
If you think about it, Batman himself is quite the puzzle. None of the villains of Gotham City can ever seem to figure him out, so it's only fitting that the Caped Crusader would be transformed into an actual jigsaw puzzle! Puzzles are a great gift for anyone who enjoys some mental stimulation. (Just in case you're shopping for a Riddler of your own.) This particular one has 600 pieces, promising quite the challenge!
Batman Funko POP!
Funko has been around since 1998, giving us collectibles based on pop culture characters. Of course, POP! Vinyl figures are their most renowned success and since Batman is an important piece of modern pop culture, you'd better believe that they've made a wide selection of Batman Funko Pops to sate every superhero fan's needs.
Batman Collectibles
It's a well-known fact that comic book aficionados need to express their passions through the art of collecting. It's in their blood! Whether it's extremely rare figurines, or limited-edition versions of their favorite vehicles, there's always a collectible that's guaranteed to pique their interest. If you know a hardcore fan, then you can find a perfect gift for them among our selection of Batman collectibles. Just check out a few of our favorite ones below.
Batman Costume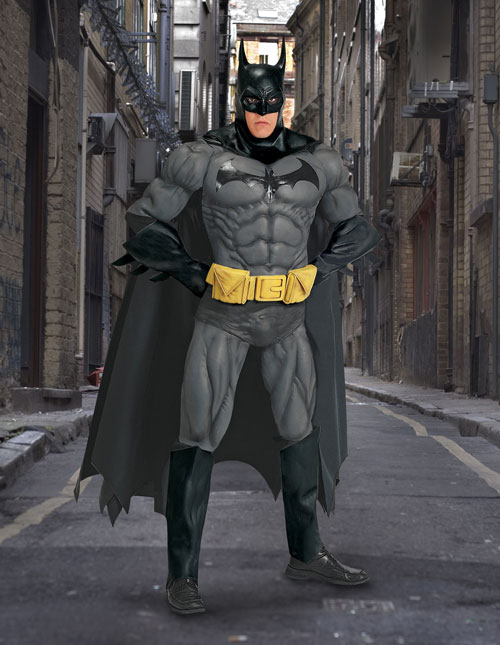 Some people don't just dream of collecting Batman memorabilia. Some people want to actually BE Batman. It used to be a crazy dream, but no longer! With this authentic replica Batman costume, anyone with the will to be the Dark Knight can look just like comic book panel. The costume spares no detail when recreating the style from the comics and it even doubles as a great display piece for the true fan.
Batman and Robin Statue
It's hard to talk about Batman without also talking about his young protégé, Robin. He's gone through a couple of different iterations in the comic books (Dick Grayson, Jason Todd, Tim Drake, Stephanie Brown and Damian Wayne) and this particular version of Batman and Robin is based on the artwork of Frank Miller. For any Batman fan that has stacks of comic books in their bookshelf, this collectible Batman and Robin statue will be a welcome addition to their collection.
Arkham Knight Statue
The Batman Arkham series is easily the best video game adaptation of a comic book! It made playing as the Caped Crusader quite natural. You could clobber a whole legion of baddies by simply tapping 2 buttons. It culminated in Batman: Arkham Knight, where Batman takes on his greatest foe. If you have a video game fan in your life, then there's no doubt that they will proudly display this Arkham Knight Statue right in the middle of their collection.
Collectible Batmobile
We grew up on a steady diet of Batman: The Animated Series. In terms of raw Batman ambiance, nothing really even comes close. Kevin Conroy's iconic portrayal of Bruce Wayne and the clean, yet dreary, animation style really brought a fresh new feel to Batman. This collectible Batmobile makes for a great centerpiece to any collection based around Gotham City's greatest hero.
Batman Gifts for Him
Maybe it's his birthday. Maybe it's his anniversary. Maybe, you just want to make him feel special with a little bit of Batman swag. With our selection of Batman gifts for him, you should be able to find a unique item here. We've selected some of our favorite Batman gift ideas for that DC comics-loving gentleman in your life.
Batman Shirt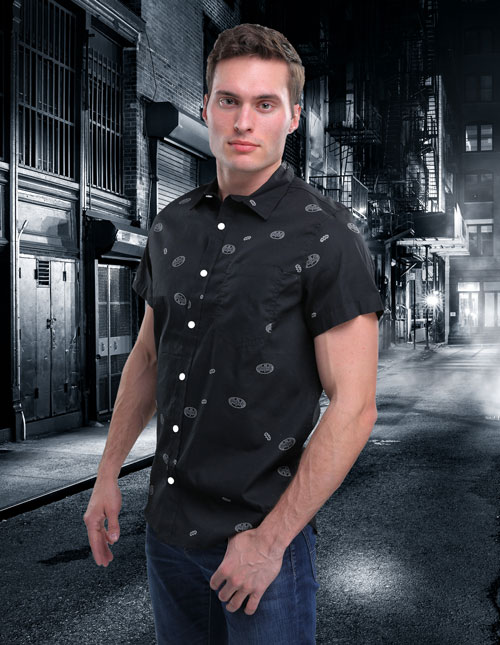 Every guy knows that a good wardrobe starts with a healthy supply of shirts. They're comfortable, simple and they let you showcase all the things you like. This Batman shirt is a casual button up that goes great with any casual look. That makes it an easy choice for any guy who spends his days turning the pages of Batman comics.
Batman Underwear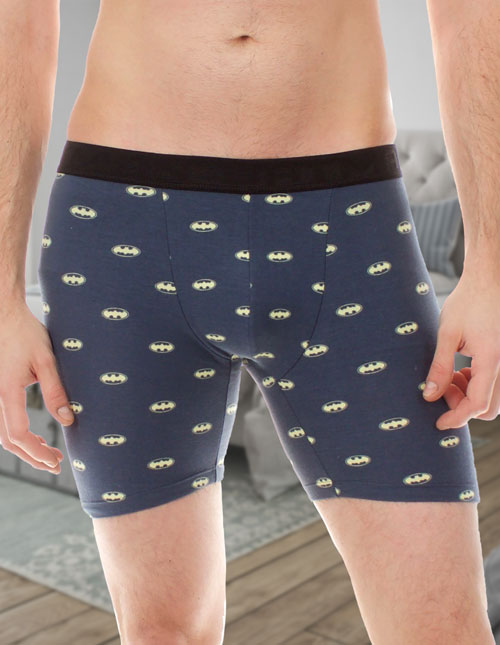 Do you think Batman wears boxers or briefs? The boxers probably wouldn't work so well with the Batsuit, but briefs just don't breathe as well. Well, why not combine both? These Batman boxer briefs bring the best of both worlds. They're a stylish and comfy way to add a little Dark Knight style to everyday attire.
Batman Robe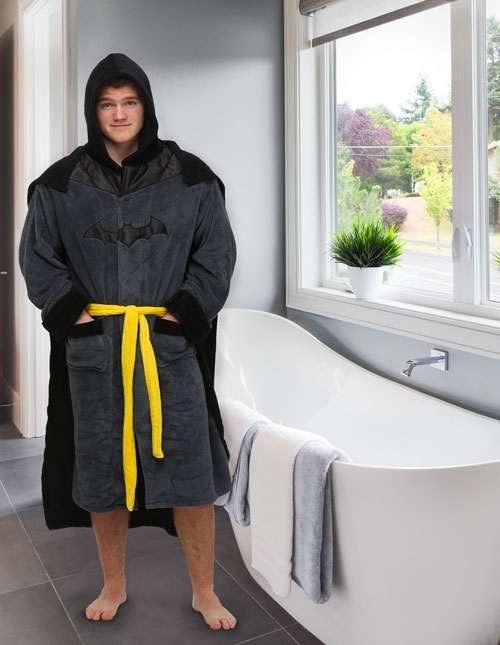 Can you imagine how stressful a night of being Batman must be? We bet after an evening of walloping bad guys, he treats himself to a nice bath, then one of his favorite movies in something a little like this men's Batman robe. This ultra-soft fleece robe is soft enough to melt anyone's troubles away. It's the relaxing gift that every Batman fan deserves.
Batman Neck Tie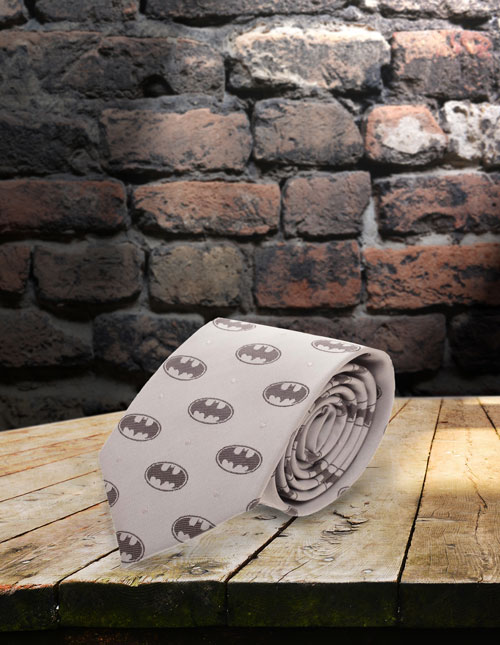 Some Batman fans need just a splash of the Dark Knight in their daily attire. That's when a touch of subtlety can be the best policy. This Batman neck tie has a slick style that pairs well with any dress shirt, but it also helps any fan share his love of comic books without having to wear something a bit more loud and extravagant.
Batman Gifts for Her
Shopping for girls who like Batman is a breeze! Although it might seem that DC superhero gear is aimed at guys, there's a large selection of Batman gifts for her that should make finding that fabulous present for your female friend a cinch! Just check out some of our favorite Batman gift ideas below.
Batman Cami and Short Set
Nothing makes a girl feel like a superhero more than having this Batman cami and short set to lounge around the house in! The set is based on the Batman's crime-fighting superhero suit, which makes it easier than ever to look like the Caped Crusader while keeping casual. It makes for great sleepwear on warm summer nights and it's certain to keep any supervillain at bay.
Batman Leggings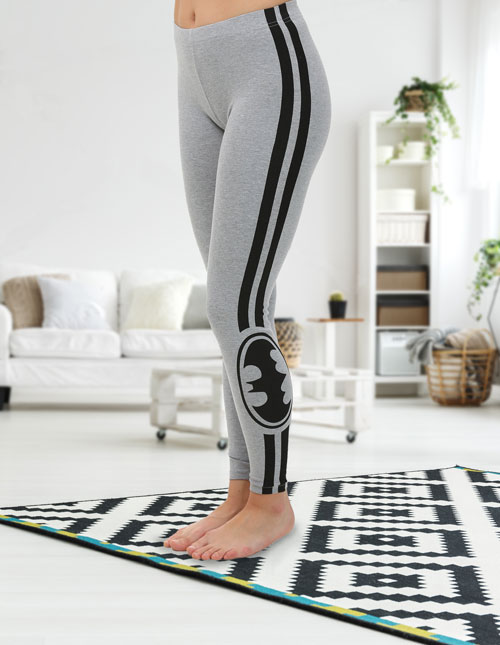 A girl can never have too many pairs of cozy leggings! No matter how many pairs you have, there's always room in the wardrobe for one more, especially when they have the Bat-symbol on them. These women's Batman leggings are sure to be an immediate favorite for any girl who values comfort AND a good Batman comic book.
Batman T-Shirt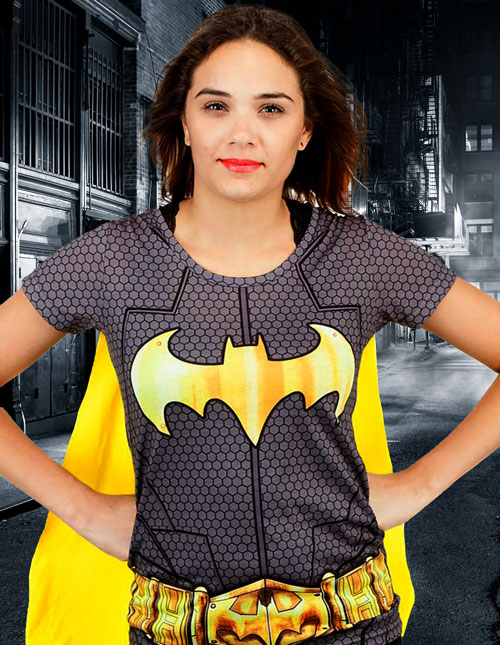 Sometimes the humble t-shirt is the best gift you can give. It's simple, it's comfortable, and it can be worn just about anywhere! This women's Batman t-shirt puts a fun spin on the classic piece of apparel with a printed version of the classic Batsuit on the front. It also comes with a detachable cape, so it can be worn as a quick, impromptu costume.
Batgirl Robe
After a hard day's work, nothing beats relaxing in something that's both cozy and combat-ready! Okay, so maybe this women's Batgirl robe isn't exactly the best outfit to wear while battling against the Joker, but it does provide a comfy style for any female fan of the Batman Family.