Props and Collectible Replicas
What does a brave hero, a notorious villain, and an epic movie collector with a dashing sense of décor all have in common? If you guessed that they all have a sweet tooth, hungry for their favorite candy treat, you're not far off. They might also be recognized thanks to the equipment at their side. Whether we're talking about King Arthur and his enchanted sword or Hogwarts wizards and witches wielding their wands, the right prop can really complete a character!
Whether you're looking to augment a convincing cosplay costume or want to show off your love for your favorite franchise, picking up a collectible movie replica Is an amazing start. Take a scroll through some of the best props and decorations out there and transform your game room or mantel into something worthy of Instagram. Plus, you'll always have an exclusive accessory at the ready!
Movie Prop Replicas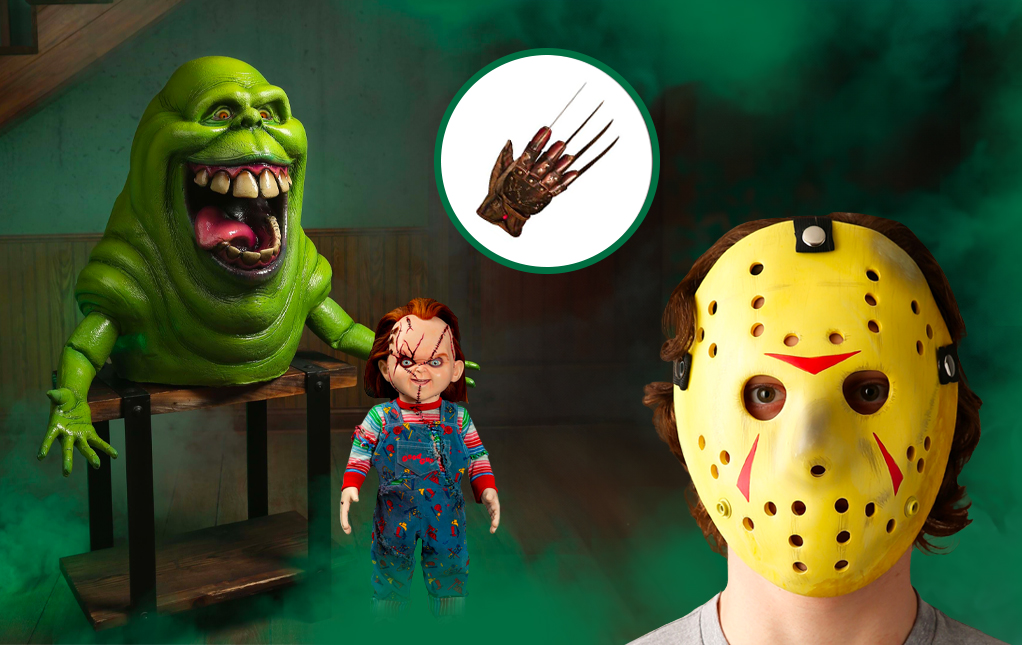 It's movie time! We all love it. Grab that popcorn and kick back to dive into something thrilling, dramatic, or full of laughs. Of course, our favorites bring even more to the scene. From astounding costume design to CGI and practical effects that make our eyes go wide, we can't get enough! Now is the big question: do you want to bring some of that magic home, too? Of course, you do! Thankfully, our collection of collectible movie props has a bit of everything!
Be the first on your block with an authentic Chucky Doll or stay on the edge with Freddy Krueger's glove. Patrol the neighborhood when you claim a Jason Vorhees mask or keep your community safe and secure by decking out your den with Ghostbusters props. (Just keep an eye out for Annabelle!) From Star Trek badges and Rick and Morty's portal gun to any horror movie prop replica you can think of, we are here to share all sorts of stellar stuff from the silver screen!
Marvel Prop Replicas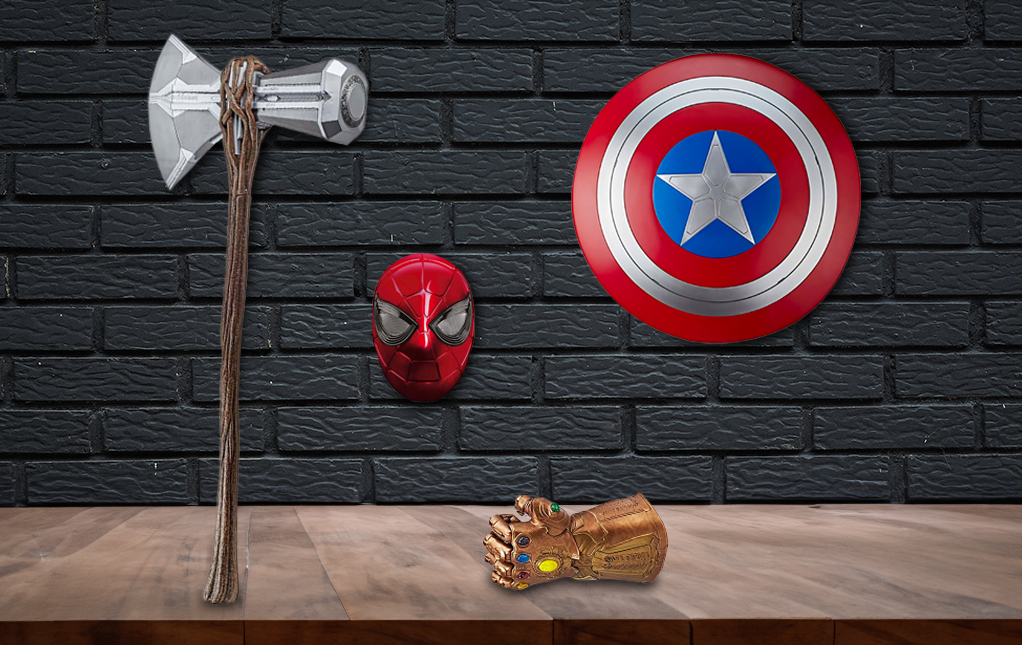 Have you seen every moment from each phase of the Marvel Cinematic Universe? Or are you just starting your quest from the First Avenger to Endgame and beyond? Perhaps you loved comic book capers and simply need to get your hands on some of the gear that brings you glee.
Take hold of the iconic Captain America shield and summon Thor's Stormbreaker or Mjolnir to your other hand. Don the suit of the friendliest superhero with a Spider-Man helmet or break time and space when you take hold of Dr. Strange's Eye of Agamotto. You won't need to gather the Infinity Stones and snap them into reality. These Marvel-ous accessories and collectibles and more are just a click away!
Star Wars Replicas
We have a galaxy worth of props that will have you feeling like you've tapped into something incredible. Don't wait until May 4th for the Force to be with you, either. We have a vast collection of Star Wars Prop Replicas that will help you feel like you're riding along in the deserts of Tatooine or infiltrating the very Death Star that once loomed over Alderaan. Don't feel like you must choose the Dark Side to claim your prizes. These are the Props you are looking for!
Star Wars Helmets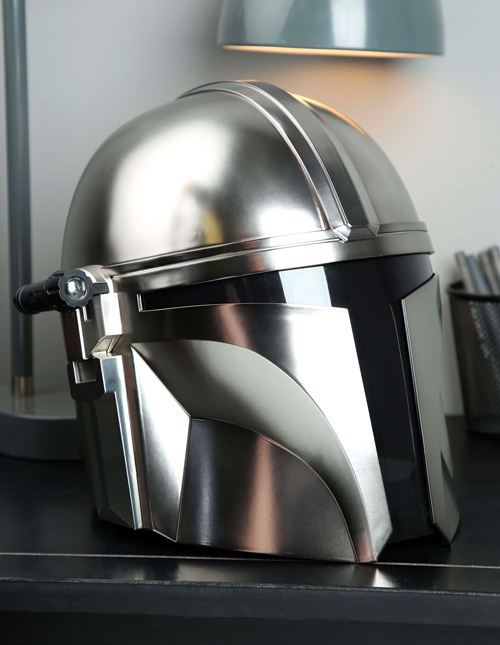 The faithful never remove their Mandalorian helmet. You can also recognize a threat from a league away thanks to the Stormtrooper helmets decorating each and every clone. Helmets are a natural part of the Star Wars universe. You can collect some of the best with our Star Wars Black Series helmets or stick to the classics with the iconic Star Wars Darth Vader helmet, too. Take a look at each and decide if they'll decorate your mantel or if you'll wear it yourself!
Star Wars Lightsabers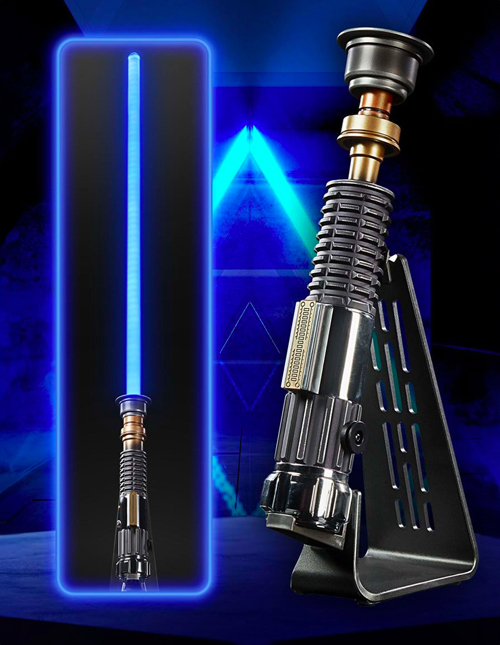 What sounds do you most associate with Star Wars? Is it the rising melodies that set you on adventure? Perhaps. But if you're like many, it is the hum of a lightsaber at the ready. Each blade says a lot about the wielder. So, which will you choose? Are you looking for a Darth Vader Lightsaber that gleams bright red? How about the Kylo Ren Lightsaber and its chaotic vents? From Obi-Wan and early-day Anakin to Darth Sidious and Darth Maul, light your saber today!