Pokémon Gift Ideas
You can hear it, can't you? The theme song is beginning. I want to be…the very best! If it wasn't already going in your mind before, it should be now. Can you imagine that music was written and released in 1999? We can pretty easily accept that Bart Simpson hasn't aged a day since the late 80s when he hit the screen, but Ash has been traveling every region of the Pokémon world for twenty years and has still not even come close to his mission of "catching them all!" Despite Ash's unique approach to Pokémon training, we've seen an astonishing development in the Pokémon franchise over the years. No doubt, you have folks in your life that are drawn to the glorious Pocket Monsters and who may be on the hunt to catch a few of their own. Fortunately, we have a ton of Pokémon gifts that will help everyone feel like a genuine trainer in the magical world of Pokémon!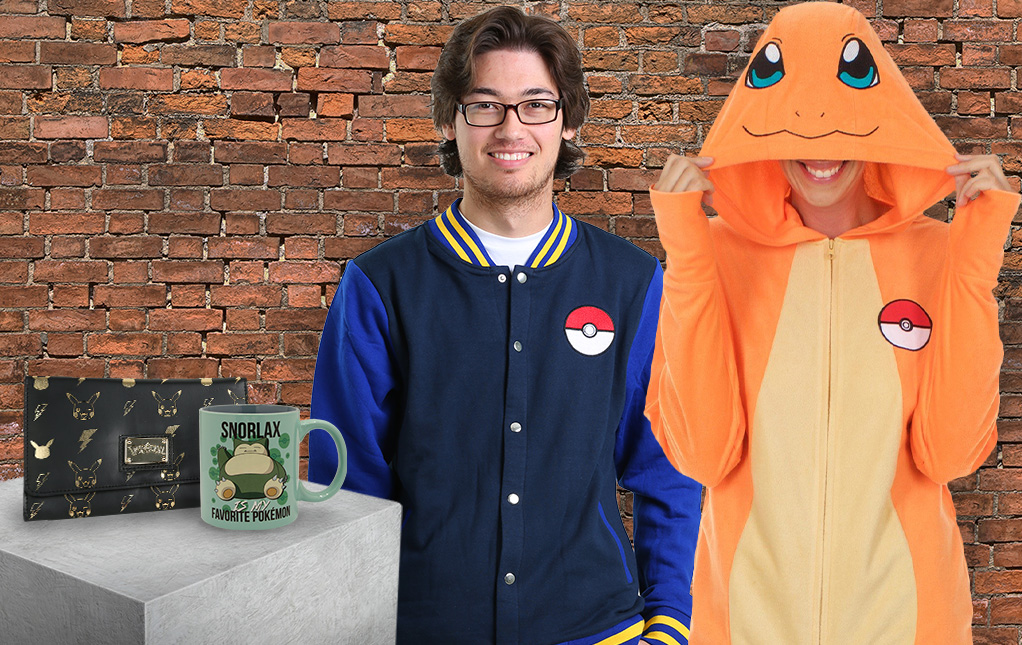 Pokémon Toys
Now that you're practically a Pokémon master with all of those FAQs answered, it is time to look into the world of Pokémon to see which one you will catch for yourself or your loved ones. Not only are there a ton of different Pokémon to catch and form a strong bond with, but there are also a lot of different forms that they each have! Have you heard of Shiny Pokémon? They're just like the typical types, but usually have a different colorization or stance! It might not be quite the same thing as catching a truly rare Pokémon friend, but we have several Pokémon-themed toys that will help you catch some smiles!
Pokémon Plush Toys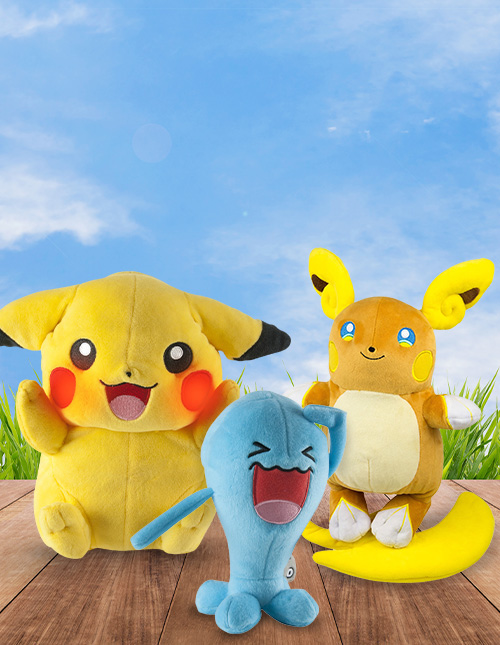 While not every Pokémon is especially cuddly—Steel and Rock types might want to snuggle, but you will definitely need some protective gear around them!—many of them are soft and fuzzy and particularly made for giving a nice Ursaring hug! We're talking about Plushy Pokémon toys that will guard your naps and provide perfect company for movie nights, whether you're shaking in terror from Darkrai's nightmares, hiding a few tears at that scene in Mewtwo Strikes Back, or cheer out in victory if Ash Ketchum ever claims his due reward as a Pokémon League Champ!
Funko POP! Pokémon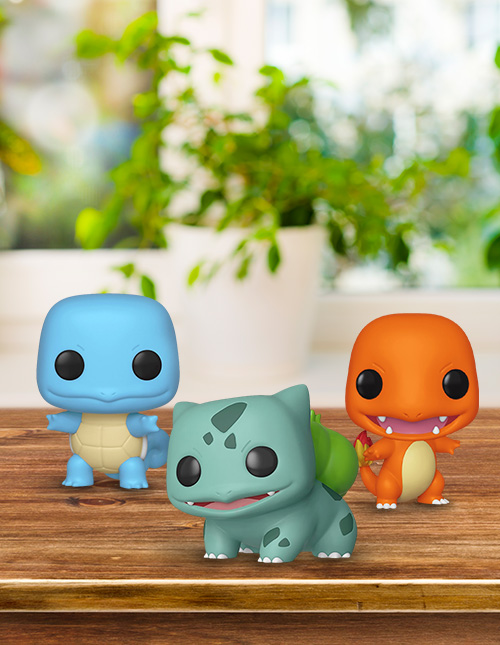 If there is anything close to a real-world gotta catch 'em all for Pokémon, it has to be the adorable POP! Vinyl figures featuring your favorite Pocket Monsters. Funko creates a bunch of their iconic figures and releases them in waves, so it is important to act fast…because these Pokémon often vanish into the wild before long. Fortunately, we have a large collection of Funko POP! Pokémon figures that you can bring home without having to chuck any Pokéballs! Collect the classic starters and all the rest!
Pokeball Toys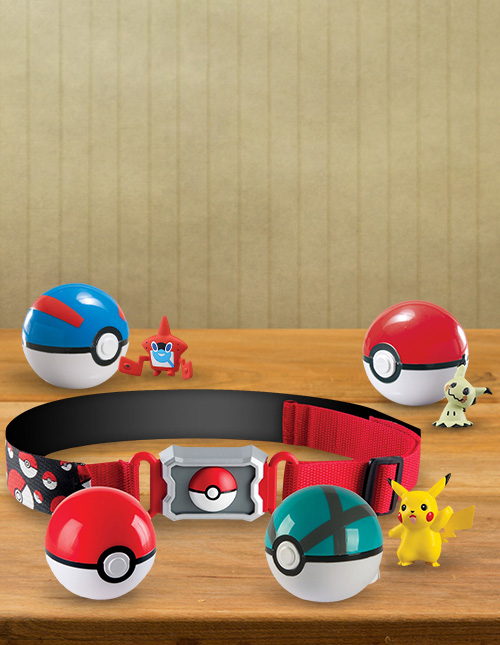 It's important to be prepared. You never know when a wild Pokémon is going to jump out of the tall grass and challenge you. If you can prove that you've got the stuff, you might earn yourself a brand new buddy to go on grand adventures for the rest of your life. (Remember those Plush figures over there?!) But first things first. You've got to have the equipment ready to claim your very own Pokémon. Who can afford a stop at the Poké Mart when you're on the hunt?! Be sure that you and yours are ready for everything with our collection of Pokéball-themed toys.
Eevee Toys
Everyone knows that Pikachu is the mascot of the Pokémon world…but the electric mouse has some competition! Not only is this adorable pup-like Pokémon one of the cutest things that we've ever seen, Eevee is the Evolution Pokémon. That means that offering this little guy the right treats or bringing it to see some really amazing sites throughout the world will allow your best friend to turn into one of a constantly growing list of Eeveelutions! Flareon the Fire Eevee? Umbreon the Dark type? Will there be a Dragon Eevee?! Now this is the Pokémon to catch!
Pokémon Clothes
Despite what Pikachu tries to demonstrate, most Pokémon spend much of their time in the comfort of their Pokéballs. In fact, some love it in there so much that it is tough to get them to come out and play! Even in the games, living out the life of Ash Ketchum and his freely wandering Poképal is usually impossible. You can only do that sort of thing in special areas or Generation IV. Totally unfair, we understand. That's why it's great to have some Pokémon clothing! Want to show your Pikachu love? Show him on your sleeve! Need to stay warm in the dead of winter? You can't go wrong with a Pokémon coat! Feel like doing a twirl in Bulbasaur style? Well, you get the idea. It's time to try out a variety of our Pokémon clothing for adults and kids alike and bring your buddies everywhere!
Pokémon Clothing for Kids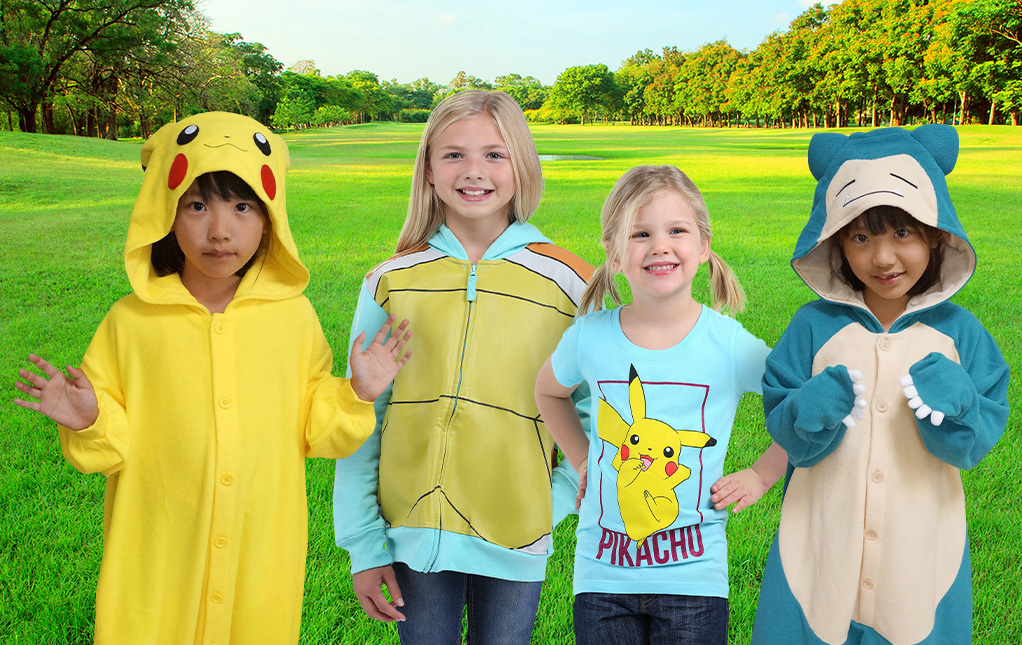 We have a ton of ever-changing styles of kids' clothing that will catch their Pokémon love. Pikachu shirts show our favorite mascot in a variety of chipper modes, sometimes with him wearing different hats. When it is time for bed, you can be sure that your tyke is cozy, comfy, and dreaming of Pokémon adventure in some Pokémon pajamas—or go a step better and try a Kigurumi so they can doze off as their favorite Pokémon! Hoodies for the Autumn chill, t-shirts for summer, and even a few things for back to school days!
Pokémon Shirts & Clothes for Women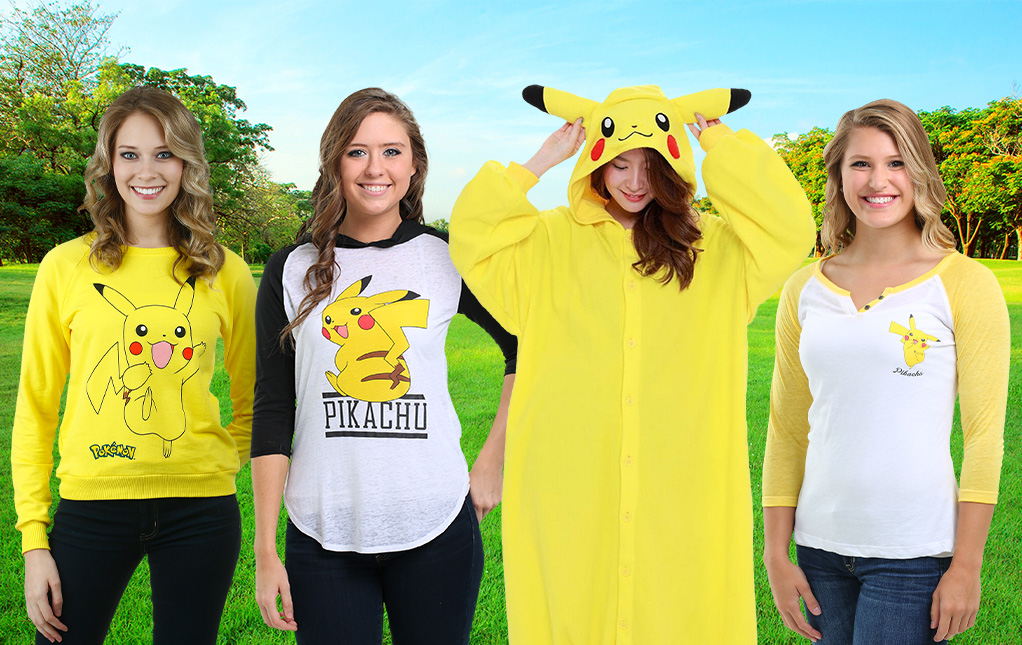 Pokémon gear isn't here just for the tykes and folks running around Kanto. We've got a bunch of quality gifts that will set the heart of the gals just as aflame as Charmander's tail! Relax in your comfy Snorlax beanbag chair, kick up your feet in your cozy Pokémon slippers, take a sip from your glass of Pokéwine, boot up the new or classic game and snuggle in your kigurumi for a night to yourself! When it is time to go out, you've got a Pokémon cap if you want to feel sporty, some raglan tees for a simple get-together, or great crossbody Pokébags to keep your things in place!
Pokémon Accessories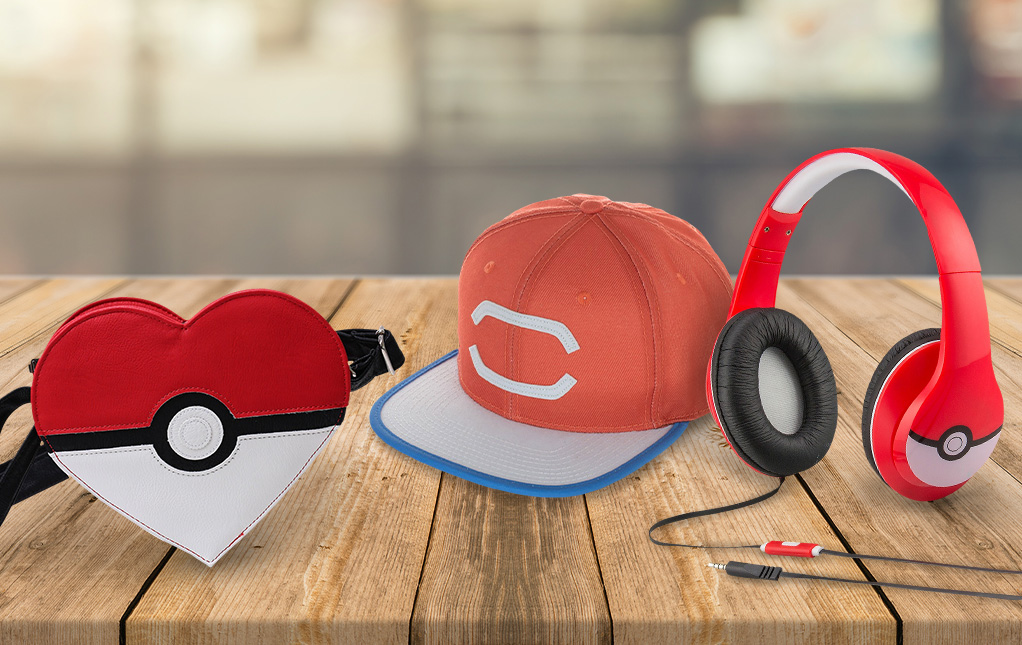 In a world all about Pokémon, it is natural to see them star on all the daily accessories in the lives of the folks in Kanto and beyond. Even your characters in the new games love to sport great looking stuff: everything from glasses, bags, headphones…. Heck, even Rotom loves to hang out as your mobile device! That's why we've got a bunch of items to help you feel like you're always part of the world with your own Pokémon accessories. The Pokébag and Pokémon hat is a natural requirement for any would-be trainer as you're rocking to the Pokémon theme!
Pokémon Backpacks
Where is a trainer supposed to keep all of those fantastic evolution stones, mysterious key items, healing food, and potions? Not to mention when they head to the Poké Mart to stock up on Pokéballs in bulk?! Naturally, it is all thanks to the practically bottomless pockets of their Pokébag! (Okay, it isn't actually usually called that, but it definitely should be.) Nevertheless, we might not carry totes that are genuinely bottomless (or even ones that carry up to 99 stacks of stuff), but we have great Pokémon bags featuring your favorite Pocket Monsters and color schemes of a franchise that just keeps giving!
Pokémon Plush Backpack
One of the best ways to protect your things is to keep them in a secure bag with a nice, soft lining. That, of course, is just one of the best ways. The truly best way is to combine the fun of your favorite stuffed Pokémon with a backpack! We carry some plushy Pokémon packs that hold all your things while also being pretty squishable soft. We wouldn't actually expect you to hug your backpacks…but nobody would blame you if you wanted to! Plus, is there a better way to make sure your Pokémon pal has your back?
Pokémon Backpacks for School
Yep, you can already feel it. The groan is starting to escape your kiddo's mouth. It's time to head back to school. That means putting down the games and saying a brief goodbye to the TV series as they head off to master some of the mathematics that can help them get their badges and League Championship in no time! But they don't have to head off back to school all alone. With our selections of school backpacks, they'll have Pokémon power helping them get a bit more excited about heading to the bus. (Hopefully they use Speed Attack rather than Thunderbolt!)