Anime Collectibles
From slice-of-life storytelling to fantasy realms that draw watchers in, anime offers an escape for everyone. When the series finale plays or the latest season ends, the only thing to do is enjoy the brilliance of each twist and turn by enjoying the thrilling stories all over again! You can dive back in by cosplaying at a con in an anime costume that brings your favorite character right off the television screen. You can even wear your obsession on your chest with Funko apparel. But when you shop our anime gifts selection, you'll always smile knowing your most beloved characters are waiting for you. With a home filled with anime collectibles, you'll get to relive, reimagine, and recreate every moment from your favorite series. In our extensive selection of anime gifts, find everything from action figures to statues in a variety of franchises from Digimon and Aggretsuko to One Punch Man and Dragon Ball Z. They're just waiting to join your collection!
Anime Action Figures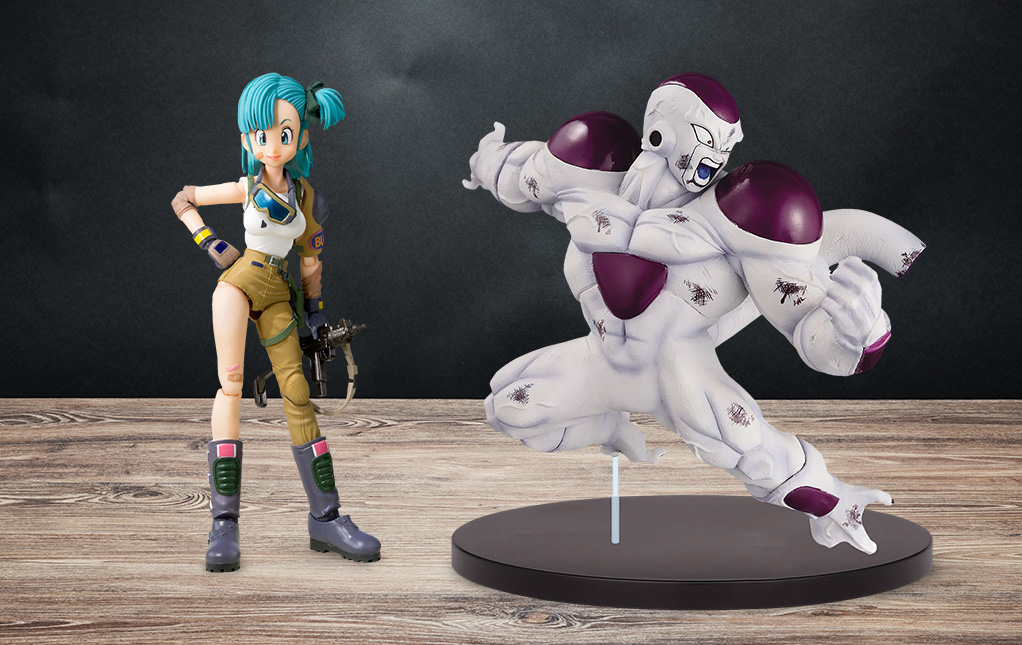 If you explore our selection of collectible action figures, you'll find options for all your favorite characters and even some you never knew you needed. And while superheroes and comic book characters offer plenty of action-packed moments to recreate with their pint-sized models, anime characters may just offer more! From the frame-by-frame breakdowns in long-awaited fights to their signature designs, an anime action figure has more than enough inspiration to keep you going. When you're building your anime figure collection, don't forget to grab a couple of action figures to keep things moving. In our selection, you'll find gems like this Bulma's motorcycle that's as ready as ever to help hunt Dragon Balls and win battles. But, maybe this Frieza figure, suspended in his 100% Full Power transformation, suits you better. Whether you're looking to play out the epic scenes that inspired your love of anime or keep the action figures as collector items, you're set when you shop with us!
Posable Action Figures
Explore our posable action figures like this kid Krillin collectible. With his interchangeable parts and jointed limbs, you can delight in all the things that make this Dragon Ball Z character one to love! The option to pose your action figures lets you either play with their display or act out their thrilling stories. Find Dragon Ball Z action figures that you can relive every moment of the series with or imagine how it might have gone if Gotenks tried things differently. No matter how you collect, a posable action figure is a guaranteed win for collectors!
Static Anime Action Figures
Strict collectors will love our selection of static action figures! Each high-detailed recreation of your favorite character captures even their subtlest characteristics. Add this Super Saiyan Goku to your collection, and you're sure to remember every epic second of his milestone battles. From the tips of his wild mane to the ties around his boots, you'll experience the motion of every thrilling action the anime character made in his Turtle School uniform. Keep your anime collection looking its best with a mix of action figures, both static and posable, that will always be ready to put on a memorable show!
Anime Statues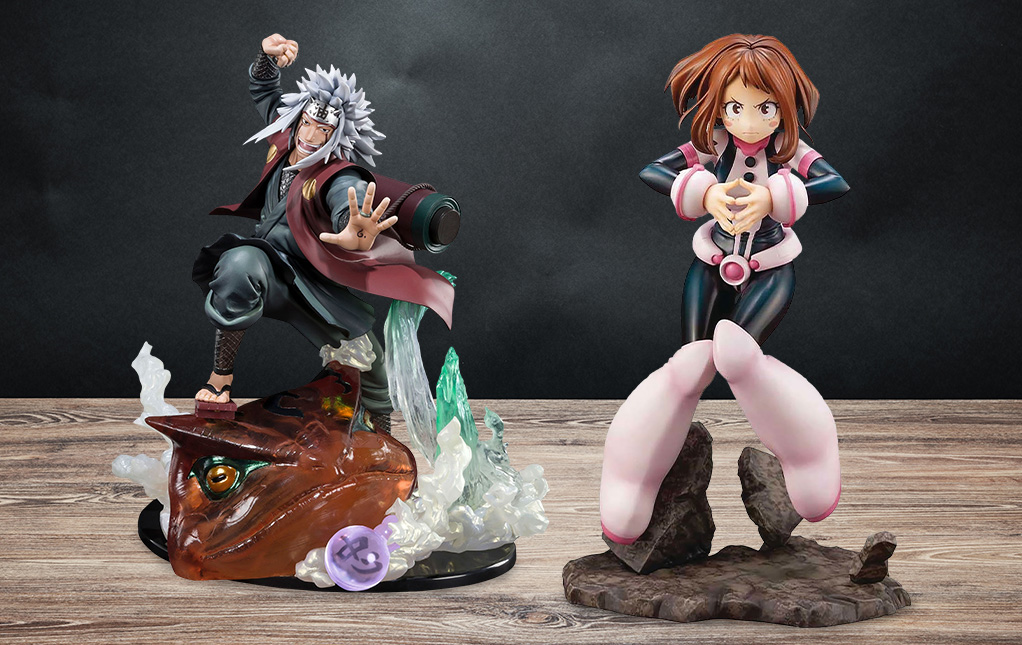 Turn on any anime series and you'll meet characters that you can't help but love. Whether they're a villain lurking in the shadows or a hero with a can-do attitude, they make your heart skip. You watch monsters destroy villages and beloved protagonists become the monster. You may even witness an evil mastermind join the good guys to contend with a worse enemy. The stories suck you into the worlds of each character, and when you look deeper, you realize that anime is art in motion. Celebrate the beauty of the action and the stillness of your favorite anime series with a statue like this Ochaco Uraraka statue. It's exciting to see Ochaco using her Zero Gravity to lift off the ground as she prepares to fight! Or decorate your home with this Jiraiya statue that's frozen at the moment his summoning-jutsu calls Gamabunta to his side. Continue building your masterpiece anime collection by exploring our selection of other collectible statues!
Anime Prop Replicas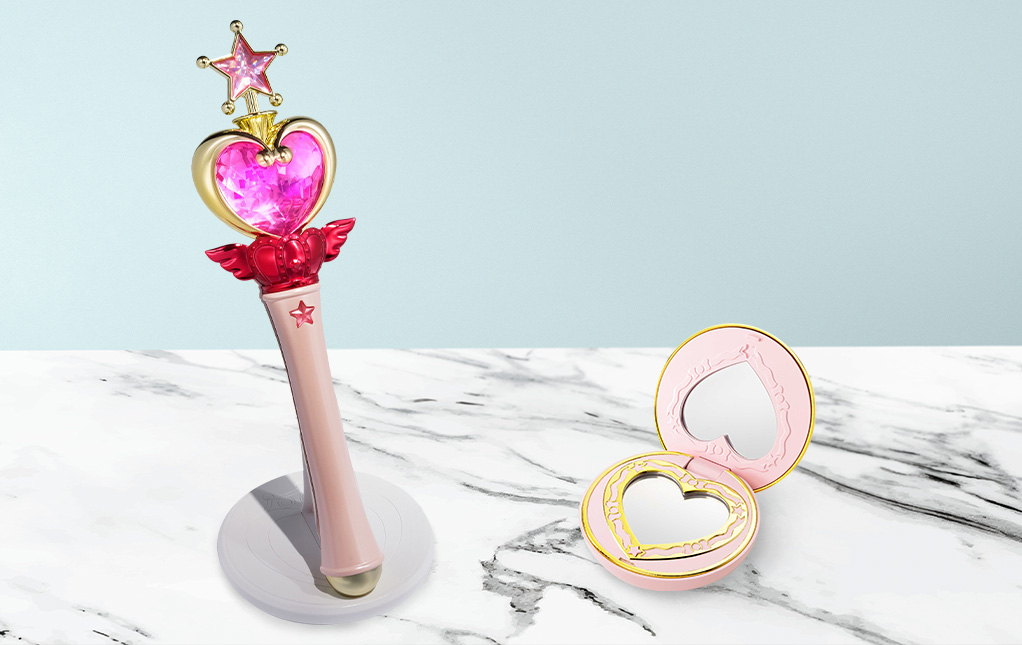 In every anime, there is often a tool or item that becomes significant to a character, or to the story as a whole. When you think of characters from your favorite series, they probably have a piece of apparel or a weapon that is always on hand. If you want to cosplay as an anime character, you need more than just their outfit—and the more accurate the accessory, the better the costume. You can start with a toy weapon, or another costume accessory, like those available in our selection, or you can perfect your recreation while expanding your anime collection with a replica prop. Our Sailor Moon props are sure to bring life to your collection and cosplay! This Moon Stick will have you ready to perform magical feats as Sailor Moon, while this replica compact will let you witness your own transformation into Super Sailor Chibi Moon. With any replica item, you can be sure your favorite anime props will be their very best!
Anime FAQ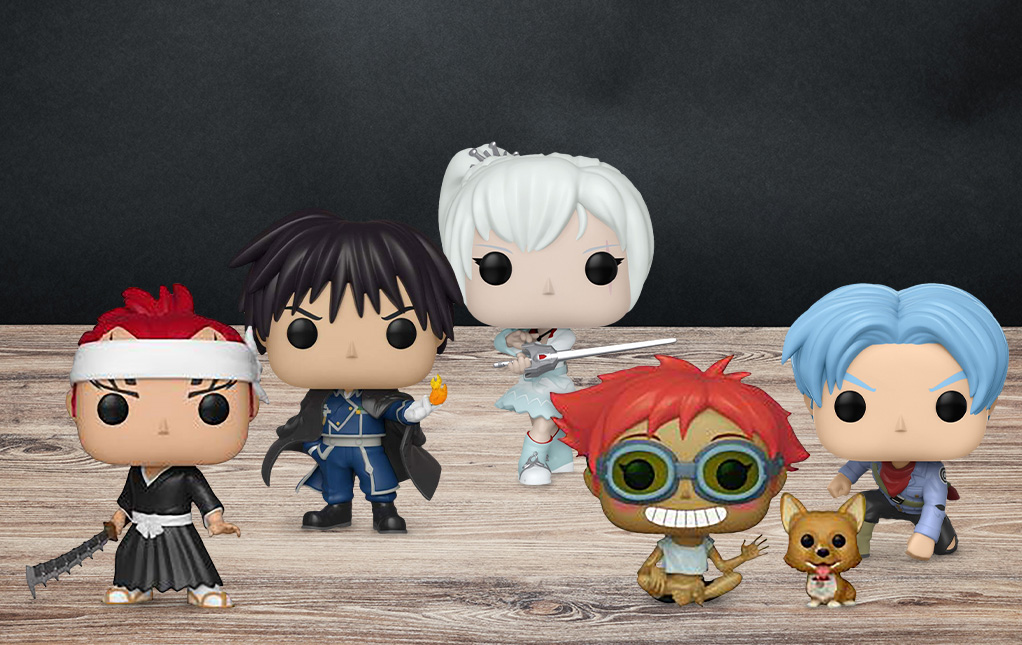 Whether you're a long-time fan of anime or you're looking for an anime gift for someone else, you may have several questions that need answering. Here you'll find our answers to some of the most frequently asked questions, and a bit of a guide to finding the right gift for you and yours!
What is the longest running anime?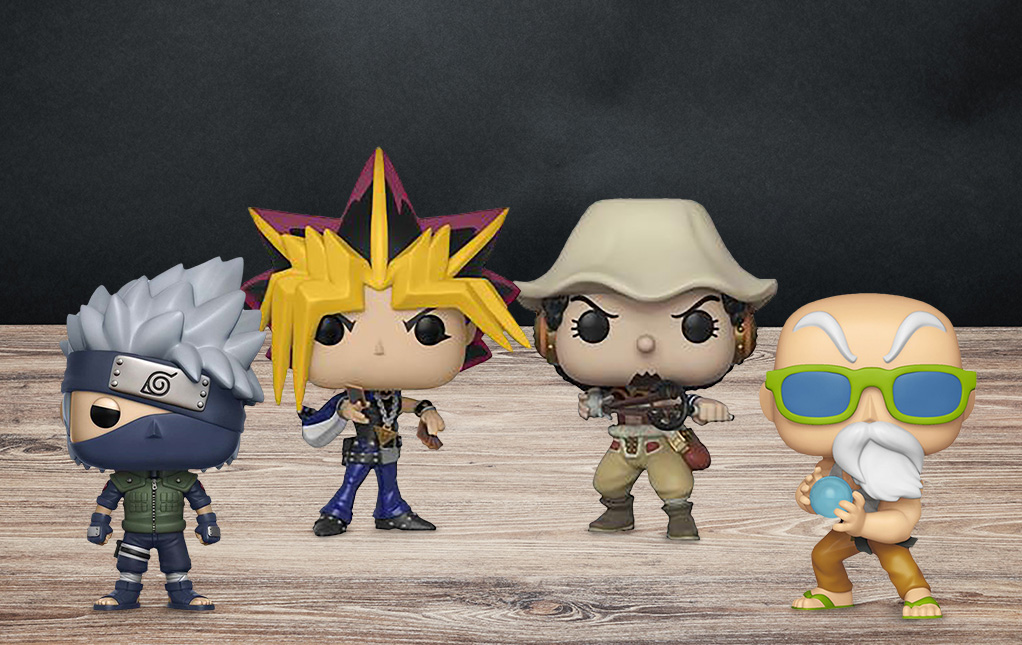 The longest-running anime of all time is Sazae-San with 7,701 episodes and counting! You won't find a collectible figure of Sazae in our selection, but you will find other familiar long-running anime series characters like Usopp of One Piece (currently 919), Yu-Gi from Yu-Gi-Oh (826), Master Roshi of Dragon Ball (734), and Kakashi from Naruto (700).
What is the best anime?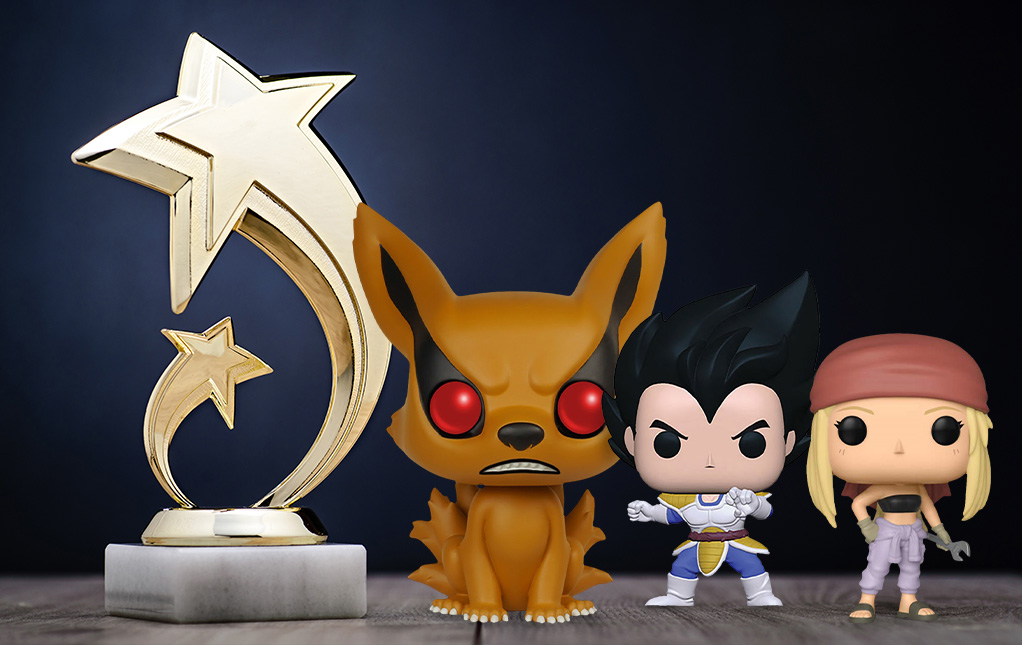 This is a battle for the ages! A matter of opinion for most, the best anime series may never truly be decided. But hitting the top 25 lists pretty consistently are power-house series like Death Note, Dragon Ball Z, Fullmetal Alchemist: Brotherhood, and Naruto: Shippuden. Get into the action and drama with Funko collectibles and gifts!
Who is the best anime character of all time?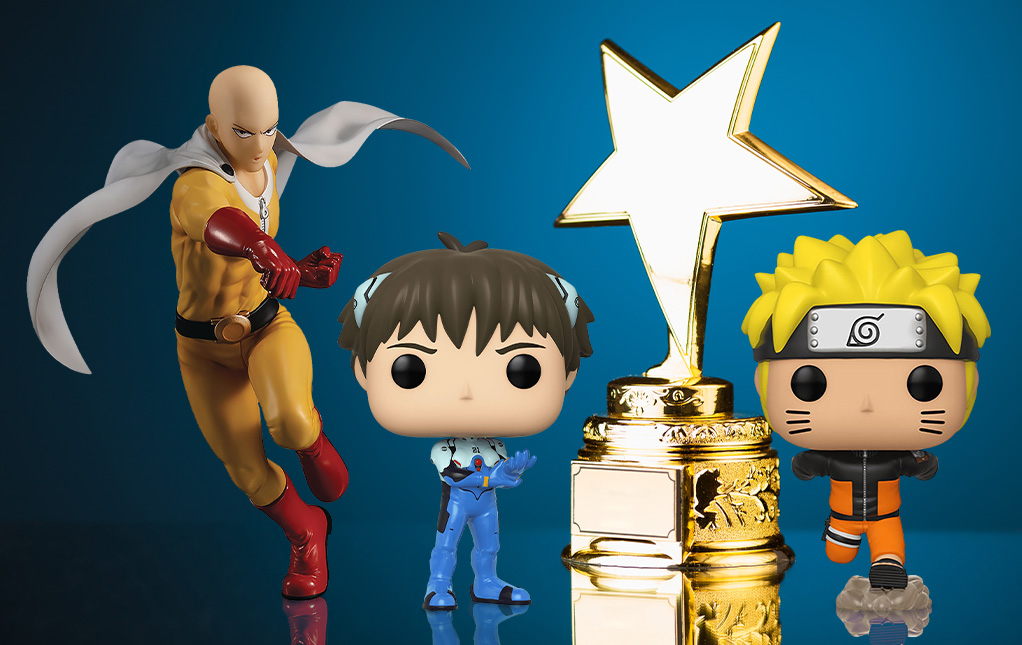 It may be best to leave this fight to the characters! Does his or her personality and skill make them best? Or does it come down to appearance? According to different rankings, there isn't a singular best. Naruto Uzumaki hits #1 for some while Saitama from One Punch Man does it for others. But, if you think relatability is important, Shinji Ikari wins.
Who are the main characters in My Hero Academia?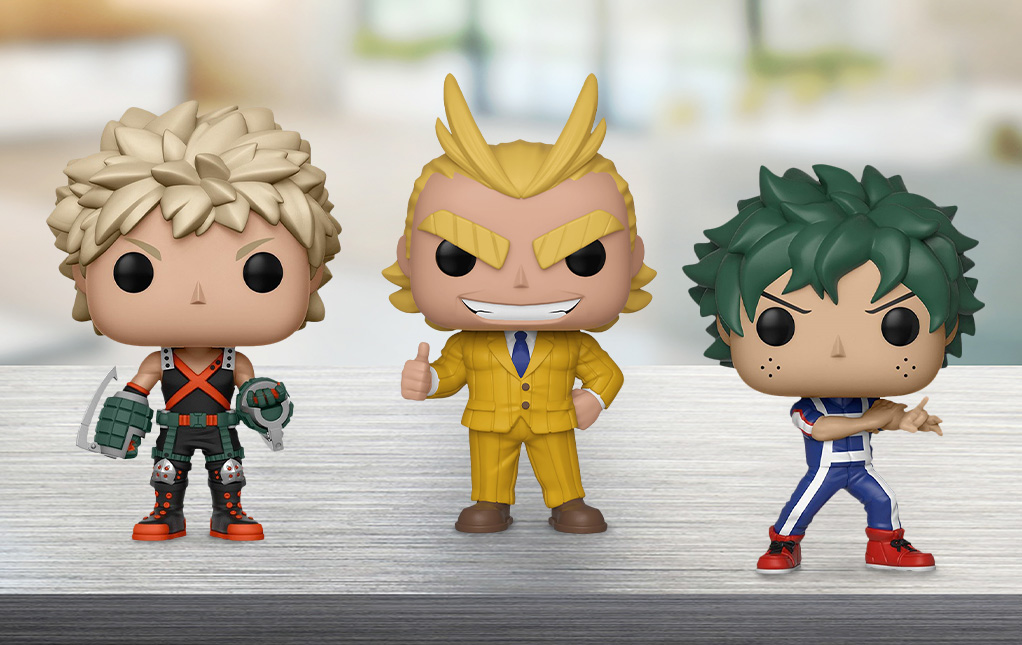 The main cast of My Hero Academia comes in at 23 characters. We can't ignore All Might, Deku, or Katsuki. But if you try to separate a core cast from the rest, you'll find plenty of Pro Hero Trainees, teachers, and more to sort through, including Ochaco Uraraka, the Jet-Black Hero Tsukuyomi, and Tsuyu Asui a.k.a. Froppy!
How many characters are in the Dragon Ball Z universe?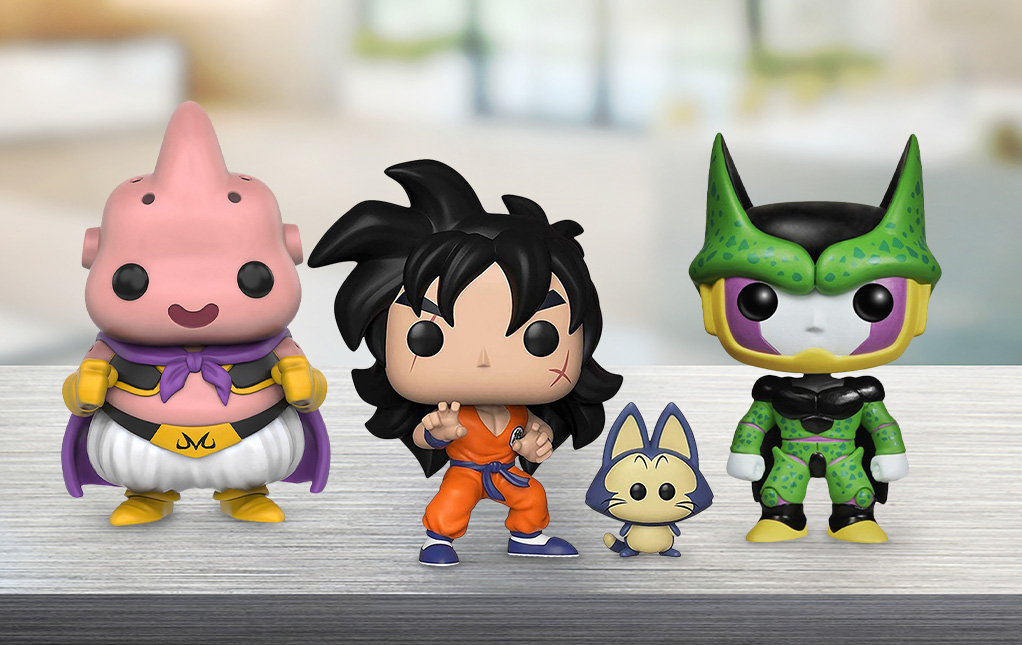 There are at least 54 characters in the Dragon Ball Z universe. Luckily, we have a selection of Dragon Ball collectibles to match! Celebrate all your favorites from Goku to Yamcha. Add the perfect warrior Cell to your collection, or round things out with Innocent Majin Buu. From statues to Funko collectibles, we have DBZ for everyone!