Pirate Accessories
Yawr! If you're suiting up for a pirate adventure, there's no doubt about it. You are going to need some pirate accessories! Whether you've got a pirate costume picked out for Halloween or embarking on a backyard adventure with the kiddos, we have all of the gear you'll need for the exploits. Just shop our site to buy great accessories like toy flintlock pistols, pirate boots, and a pirate flag emblazoned with the Jolly Roger skull and crossbones.
Parrot Purse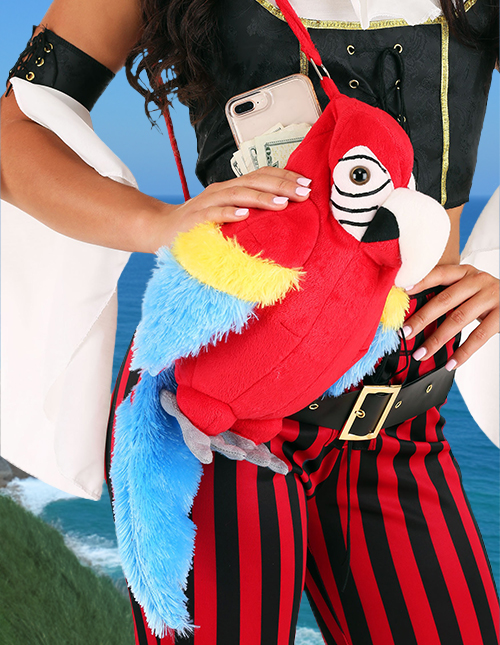 Introducing the Parrot Costume Purse, the perfect accessory for pirates on the go! This unique purse is designed to resemble a full-sized red parrot, complete with fluffy wings and a soft faux fur tail. Crafted with attention to detail, it captures the playful spirit of the colorful bird. And when you pair the parrot purse with your pirate outfit, you'll be the envy of the seven seas!
Pirate Hat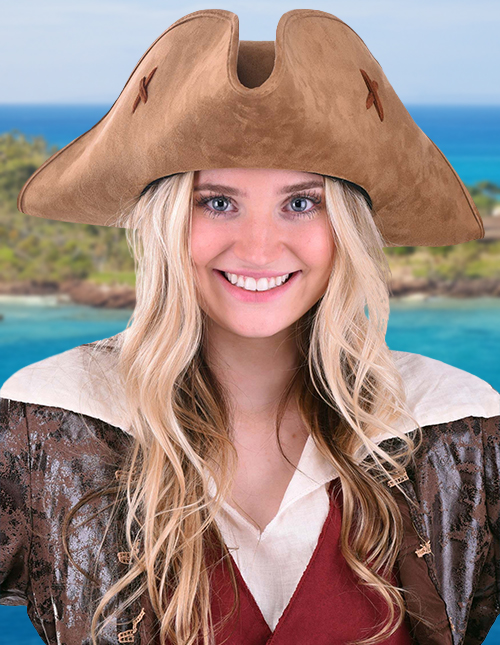 No pirate costume is complete without the legendary tricorn hat worn by corsairs across all of the seven seas. With its distinctive three-cornered design and rich, textured material, a tricorn pirate hat exudes the essence of pirate charm. Our costume pirate hats are carefully made with expert craftsmanship, ensuring an authentic and striking accessory for any aspiring buccaneer.
Pirate Skeleton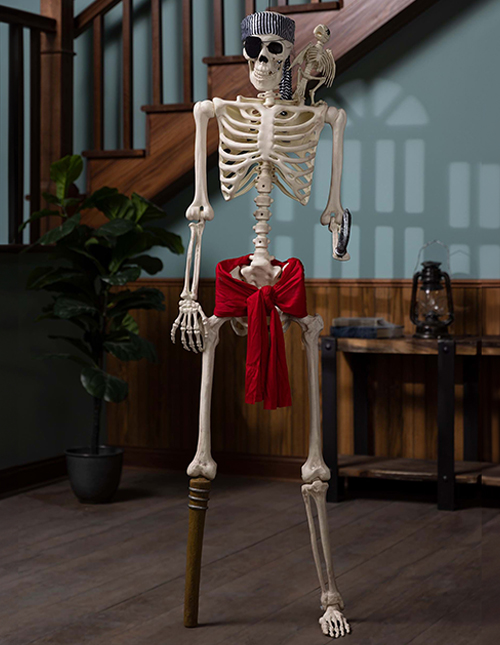 Step into the realm of the macabre with our mesmerizing Lifesize Pirate Skeleton Prop. This chilling masterpiece will transport you to the eerie world of pirate lore, complete with a head scarf and waist sash that accentuates its ghostly aura. But beware, for this skeletal specter harbors a unique twist—one leg adorned with a fearsome peg leg in place of its skeletal bones!
Pirate Boots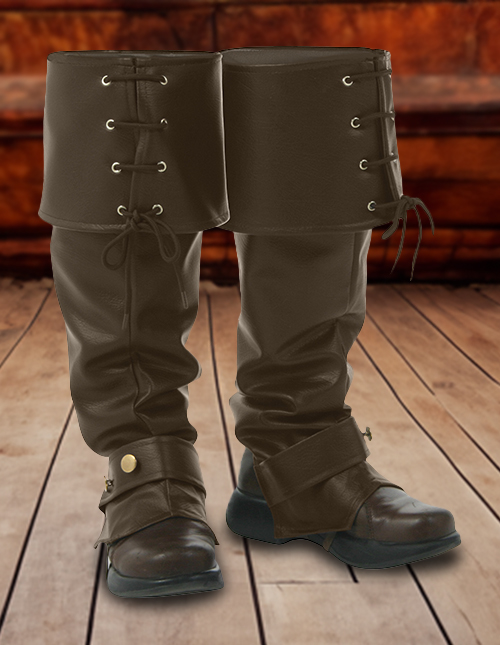 Before you set sail on your pirate adventure, don't forget to grab a pair of pirate boots to complete your outfit! We have several options for costume boots that provide the perfect finishing touch to your pirate costume and ensure you look the part from head to toe. Shop our pirate boots for adults and kids to buy the perfect style that fits your needs.
Pirate Toys
If you've been searching for the perfect pirate toys, X marks the spot, because we have lots of great options to consider! Pirates are renowned for their love of adventure and treasure hunting. If you're looking to create an adventure-filled experience at home, consider getting kids pirate action figures to let them roleplay the exploits of famous pirates from history.
A Playmobil pirate set will offer lifelike pirate characters along with great scenes and accessories. Or, for kids who prefer building over battling, a building set from Lego is an ideal choice to provide hours of joy. They can construct their very own action-packed scene and let their imagination run wild as they craft creative pirate stories.