Karate Kid Costume Ideas
If you're a fan of The Karate Kid, you'll be pleased to know that we feature exclusive costumes from the original movie! Our Made By Us Karate Kid costumes are officially licensed by Columbia Pictures and are faithful recreations of the outfits seen in the films. They've been a huge hit with our customers, too. Because they've let us know that they love wearing our Karate Kid and Cobra Kai costumes for Halloween and for fan cosplay! If you're considering a Karate Kid outfit for yourself, you'll want to know more about our top costume options. So we've rounded up the top Karate Kid and Cobra Kai costume ideas right here to make sure you have all the info you'll need.
Karate Kid Halloween Costume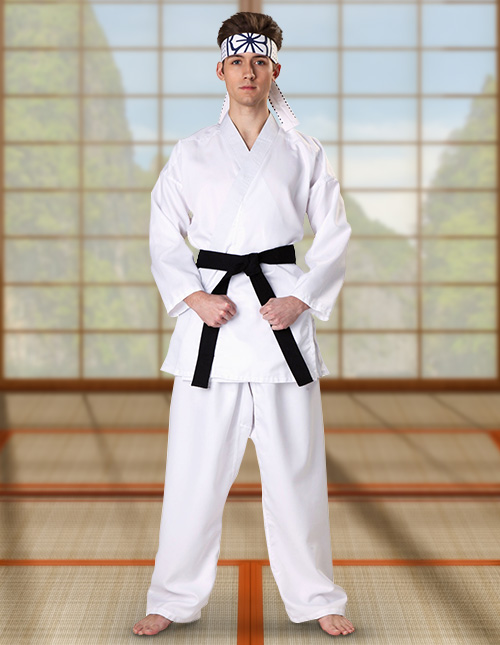 Karate Kid fans most often want to roleplay as the hero of the 1984 movie, Daniel LaRusso. And our Daniel San Karate Kid Costume is ready to help you recreate your favorite movie moments! It features accurate movie details, like the Miyagi Do headband and a bonsai tree logo printed on the back.
Karate Kid Skeleton Costume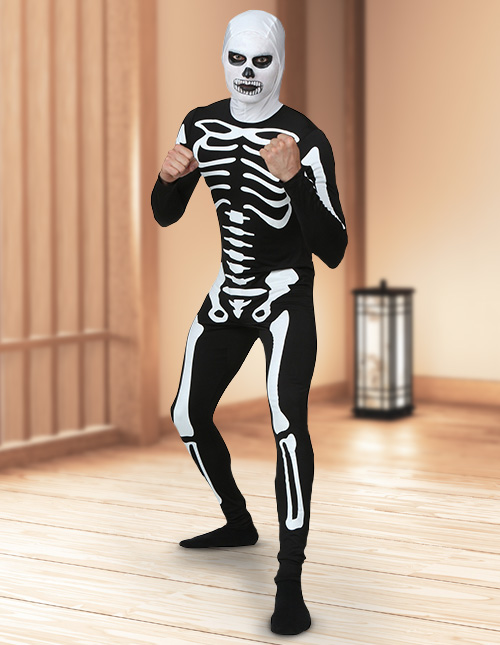 One of the most popular Karate Kid costumes is the Karate Kid skeleton costume worn by the Cobra Kai dojo members in the Halloween scene. Our Cobra Kai Skeleton Costume recreates that look. It is a great costume to wear to your own Halloween party with its classic skeleton theme!
Cobra Kai Jacket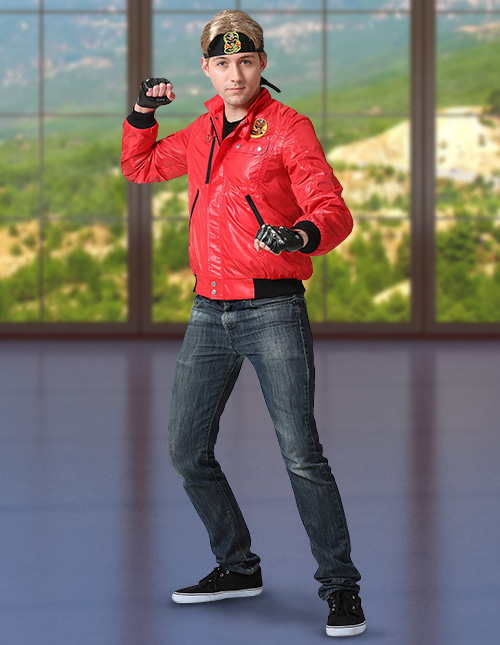 Our Cobra Kai Red Jacket Costume is a top choice because it lets you roleplay as the iconic movie villain Johnny Lawrence. Red polyester vinyl recreates the leather look from the film, and it features an embroidered Cobra Kai patch on the chest for added authenticity!
Miyagi Do and Cobra Kai Headbands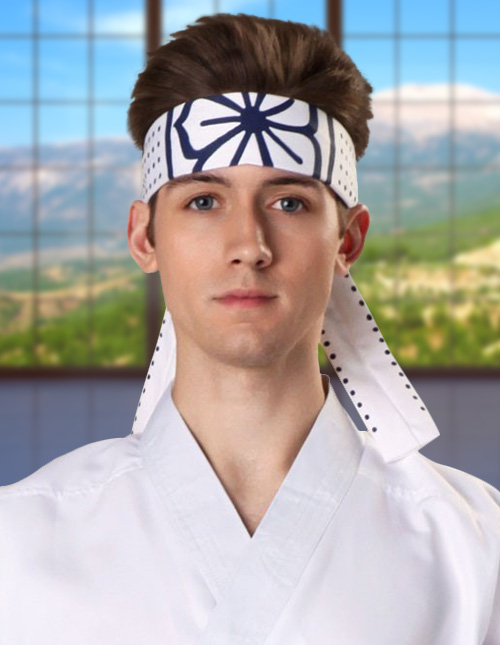 Our customers always let us know that their favorite part of our Karate Kid and Cobra Kai Halloween costumes are the karate uniform headbands! We sell both the Mr. Miyagi Headband and the Cobra Kai headband separately from the costumes, so you can wear them as a fan fashion statement.
Cobra Kai Costumes
If you're shopping for Karate Kid costumes, there's a good chance that the top costume on your list is a Cobra Kai costume. Daniel LaRusso was the star of the first film as the Karate Kid, but interest in the Cobra Kai dojo is at an all-time high thanks to the smash hit Cobra Kai TV show. Our Karate Kid costumes are officially licensed from the 1984 movie, but they also work great as modern Cobra Kai outfits!
Cobra Kai Halloween Costumes
No matter which entry in The Karate Kid franchise is your favorite, you will love slipping into one of our Cobra Kai costumes for Halloween. Our outfits are based on the original Karate Kid movie and perfectly recreate the look of the black karate uniforms worn by Johnny Lawrence and the Cobra Kai dojo. Our Karate Kid Cobra Kai costumes are exclusively Made By Us, which lets us offer sizes and styles for every member of the family! We sell a boy's and a girl's Cobra Kai costume that will look great on your kiddos. Just pick up the Women's and Men's Cobra Kai Costume to suit up mom and pops, and your whole family will be sweeping the leg before you know it!