Board Game Night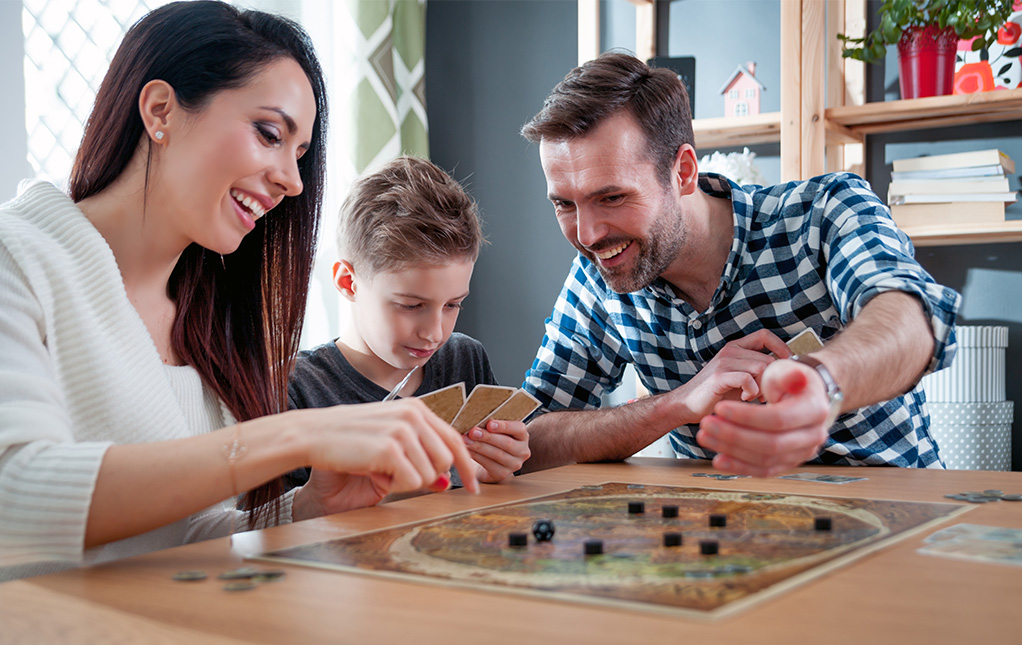 It is a question that can practically plague an otherwise wonderful evening! You've invited folks over or perhaps are a guest. Maybe even home alone? You just finished watching a movie and it's at that 'too early to call it a night but too late to start up movie number three' point of the evening, you know? You might even be making plans for next week and, to avoid the same awkward moment again, the question is going to be uttered so the plan might be struck! You can hear the pause, the tense silence, and the intake of breath. Everyone shudders because the question is going to demand a decision! It comes: "So…what do you want to play?" It is time for a fantastic game. You know that you are going to have a blast once you start playing…but how do you decide which one to play!? There are so many options, but what are the top board games these days? Is it better to pull out one of the classic board games or are playing card games "in" this season? And what is even going on with these new cooperative board games!? Well, take a deep breath and let your heart rate settle, because we have so many games that we know you're going to love and we're happy to give you some ideas of which ones will be your go-to option for game night as well as a few to introduce some new chaos to the evening!
Best Board Games for Adults
We can start with some of the best new board games that have been hitting the stage. No longer must you just play against each other. There's a new trend of games where you team up with your friends and play against the board. (Talk about team building!) They can be pretty challenging, though, as you face down the horror of zombies, solve supernatural murders, or even face down the stranger things that go bump in the night. Of course, going head to head with your friends and proving once and for all that you're the real marvel in your crew of would-be comic heroes, you can't go wrong with some serious competition. Live out your athletic ambitions with one of several NFL-themed sports games or even prove that your House will be the one to claim the Iron Throne in one of our Game of Thrones games. Alright, we can see that we're just throwing too many options at you again, so let's help sort out all these amazingly fun board games for adults to find which types are right for your game night!
Strategy Board Games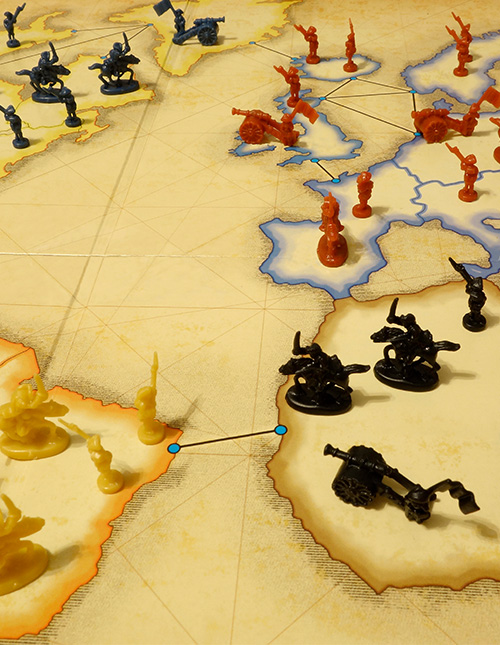 Strategy games are all about successfully achieving a goal. Risk is probably among the titles that immediately leap to your mind, but that's only one of them (and likely the one with the most hours clocked at the table). You'll want a pretty calm mind for these more traditionally adult board games because your opponents are going to be crafty as they try to outthink you. Channel your inner Rick and Morty genius—of which there are excellent strategy game options available—to make your friends think you're going that way when you suddenly play your this way hand!
Star Wars Board Games
There are plenty of fandoms that have spawned their own series of games. Pick your favorite anime and you're sure to find several titles featuring it. Sailor Moon? For sure! Dragon Ball Z? You betcha! But, the one series that will always have amazing games you can depend on is Star Wars. You'll find war simulator games that put the Rebels versus the Empire. A few games of tactical intrigue where you try to gain the upper hand (and the victory points). Even ones where you can take to the stars and engage in tactical combat in space! Live out your space fantasy with our fantastic Star Wars games and bring balance to the galaxy (or take it for your own)!
Classic Board Games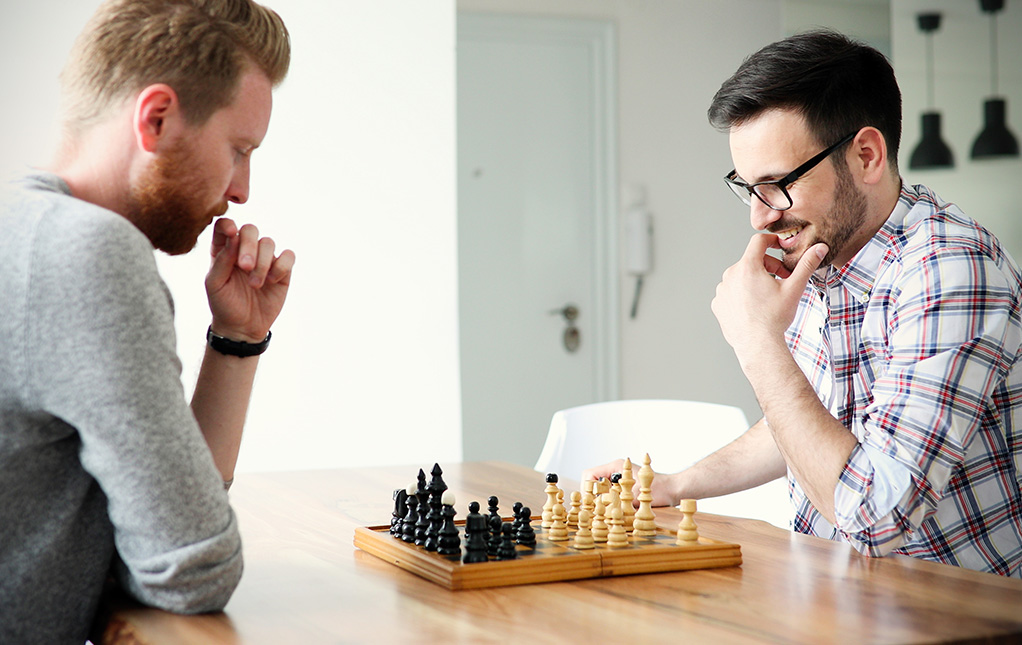 The classics will always be here for those who want to pick up a game that they have played a dozen or more times or when it is time to teach the new generation how to enjoy them. We're talking about your Clue, Monopoly, and even the commitment of Risk! But the modern age continues to march forward, so you can trust that you can always expand your mind (and your game). Integrate your classics with your favorite fandom and you'll suddenly be playing Monopoly while claiming worlds with the Super Mario Brothers! Take the rules that you know and add exciting twists that line up with your favorite films and video games to bring classic fun to a whole new level.
Best Family Board Games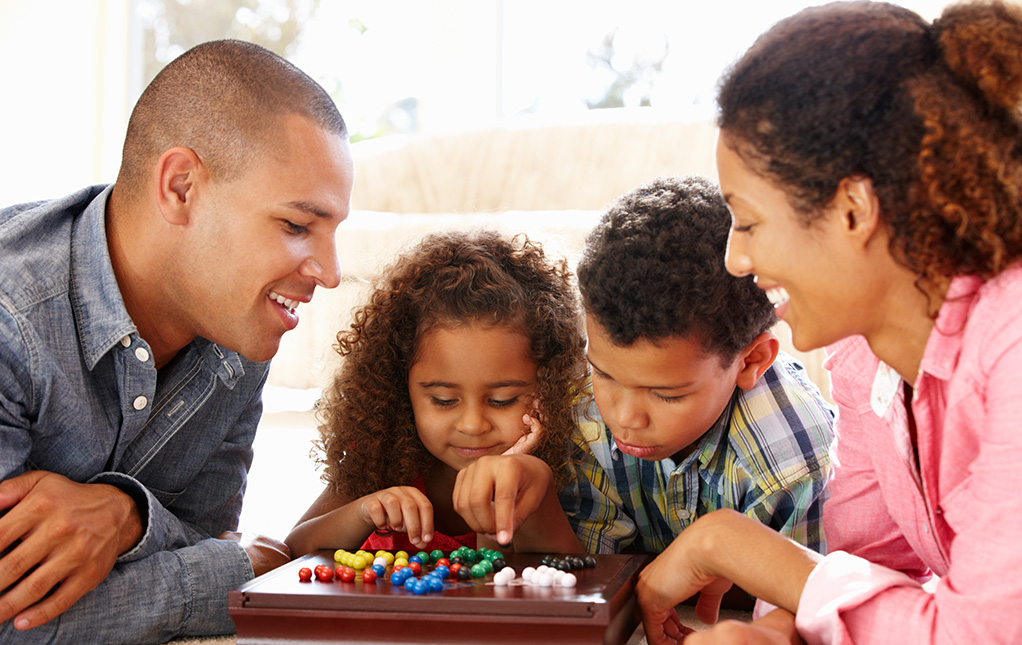 When you say the word family, there are a few words that are always going to come to people's minds to follow it: vacations, movies, dogs, and—you guessed it—fun family board games! (For you cat-people out there, we're sure that Google didn't suggest family cats as an option because they are such independent critters!) Vacations take forever to plan and can get pretty expensive. Movie nights are great but, let's be honest…there isn't much family engagement with all the Shhh! and phone time making the best scenes go unseen. Board games are best enjoyed as a full group, though, and they're perfect to schedule for a night a week as a reward for all the hard work you've all done! It isn't all just Hasbro board games, either. We've got the best board games for families, including a wide variety of options to fit all your favorite styles.
Popular Board Games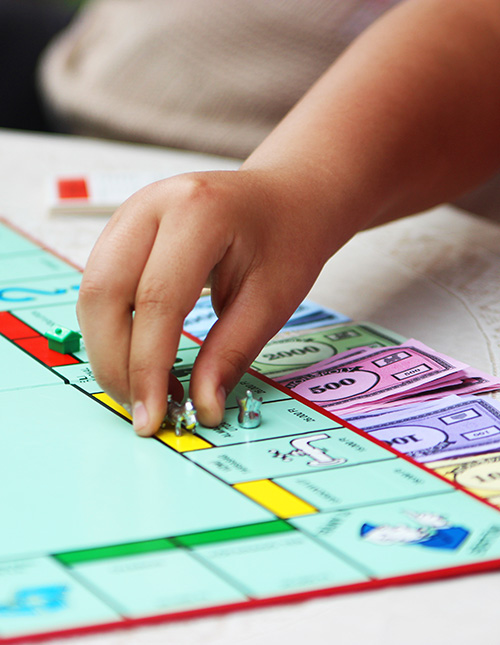 Many of the fun board games for adults and kids these days are ones that try their best to replicate our favorite movies. Try winning the wars in Lord of the Rings or even fight back the hoards of undead from the Walking Dead, for example. Others follow literary traditions. Defeat the mysterious monsters of Lovecraft lore in long session games that have a way of making your heart rate rise at surprising moments. The most popular games out there are ones that help you write a story together that you'll still be talking about next week when you get together again!
Disney Board Games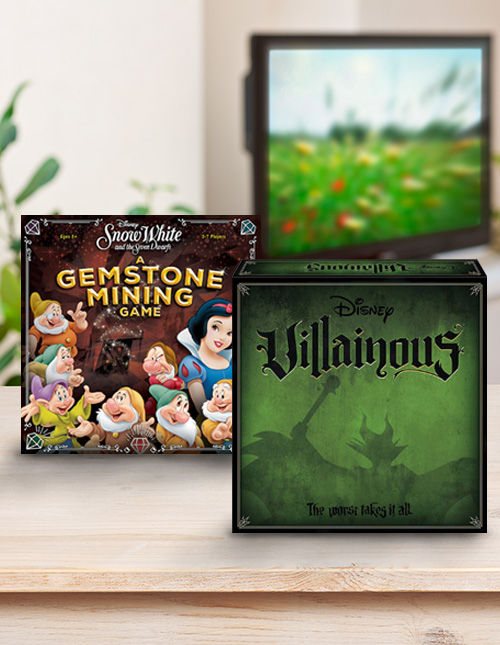 Disney offers up a host of incredible entertainment every day, so it should be no surprise that they create some fantastic games as well! If you want to figure out where the dwarves find their gemstones or understand how the villains get those tricks up their sleeves in the first part, boy do we have the answers! Whether you're looking for a brand new experience in a game developed by Disney or you'd like to play a game with that iconic Mickey Mouse twist, these Disney games are the perfect choice for any game night and any group of players!
Best Board Games for Kids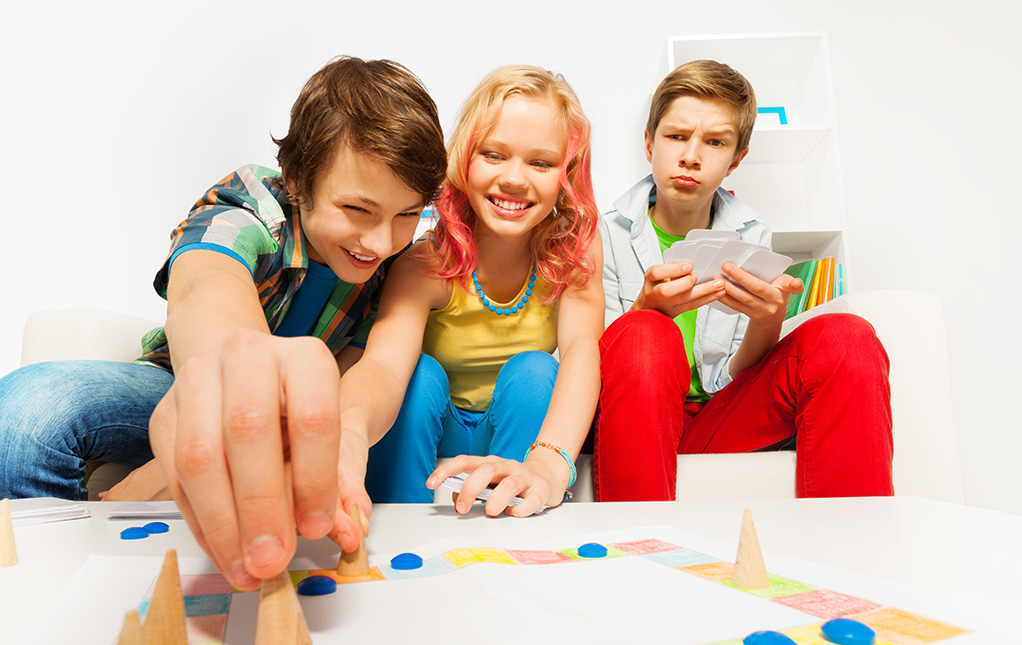 Kid's board games come in just as wide a variety as adult party games. Sure, there are the standard ones that we remember playing when we were growing up. Want a chance at winning victory in Candyland? That's still there (though you can even claim Willy Wonka's factory, this time around!) One of the best options that you'll find for fun board games for your kiddos will be those with Harry Potter themes. Trust us: trying to spell out spells and incantations in Scrabble is a bit more challenging than one might think! And that's just the beginning!
Best Party Games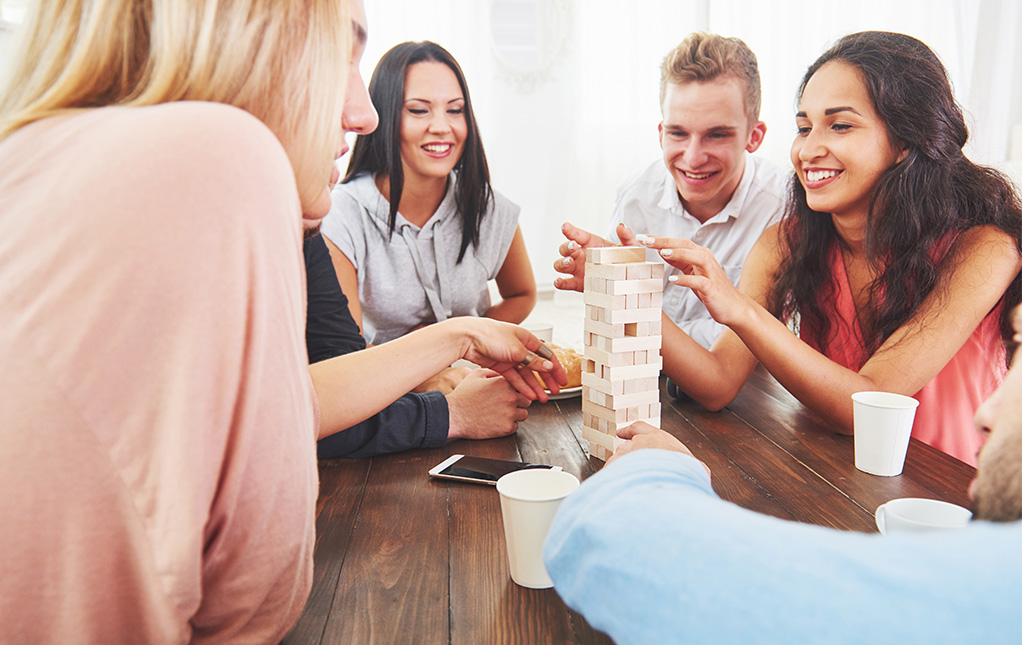 A lot of games can take quite a commitment. There might be near an hour of set-up for some of those really long games and sometimes folks even have to sit out! When you've got a bunch of folks coming over and you're looking for a night of constant, high-energy, you can't go wrong with our fun party games. These are the types that usually take ten or twenty minutes to play a round (and sometimes as little as two or three), give everyone a big laugh, and then you're ready to dive into round two! Get tired of being the werewolf again or want to give someone else a chance to win and you can switch it up to play another one! We've got everything from dinner party mysteries and pop culture trivia to games of intrigue and deception designed to see just how well you really know your friends and family!
Popular Card Games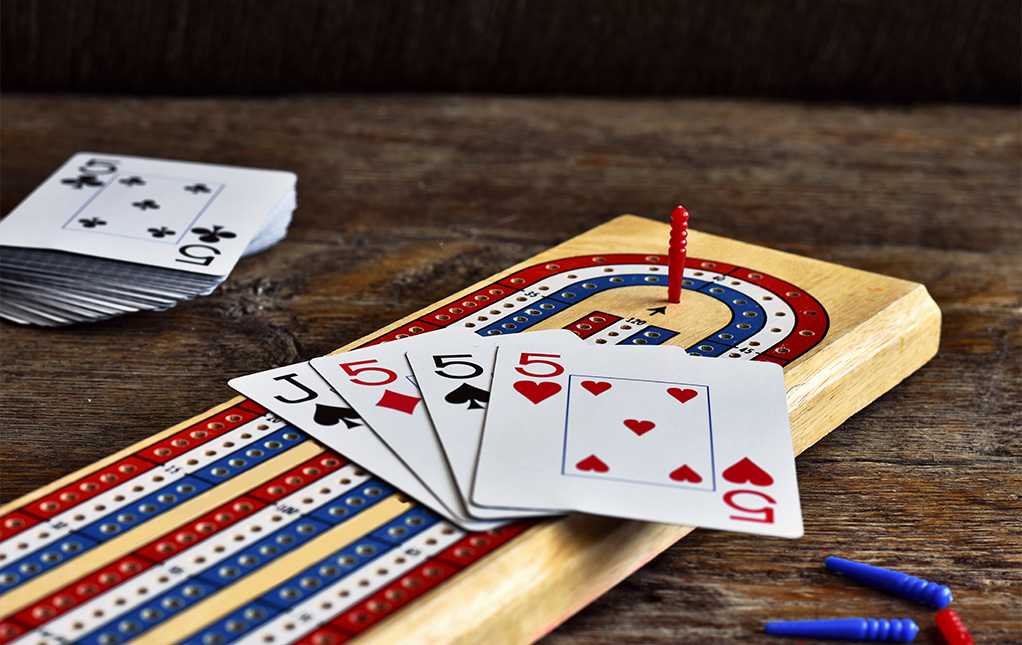 There are really two types of card games. You've got the type where you're carefully looking at your secret hand and plotting out your next actions. This is the strategy game where you're hoping to catch a tell from your opponent that will let you know to lay your trap or save yourself from their onslaught. The other is the 'pray for a nice card' game where the cards are all a bit random and you're just hoping that you can react well to whatever you draw. At least no matter which of our fun card games you happen to draw, you can be sure it'll be great fun!
Dice Games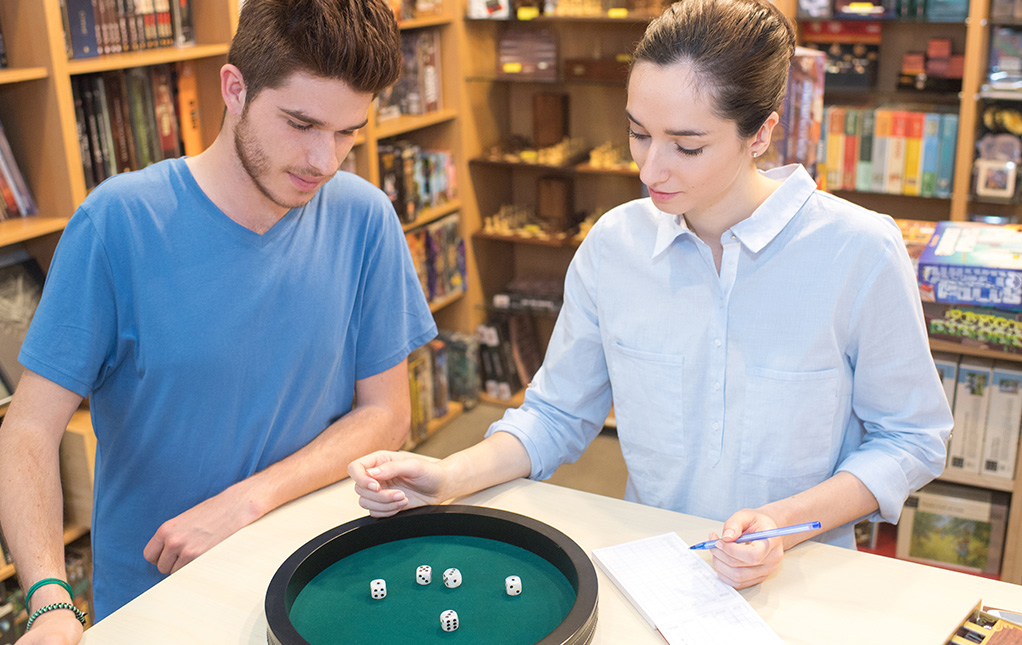 Now, these are the games where you can really feel like you're in control. Most games these days have a die to roll. You know, figure out if you get to move 1, 2, or 6 places? But those aren't really the dice games for kids or adults that we're talking about! We mean the ones where you've got a fistful of d6s—or even something exotic like a dodecagon (a twelve-sided die)—and you let them scatter across the table to count your successes, gathering them up, and arranging them to know just how amazing that toss might have been! The sound of the clatter. The look of them bounding to their rested score. Frankly, how we are still designing this page instead of running to toss the dice is beyond us! So, grab one of these fun dice games and get shaking, whether you're trying to build up your town, strategically place results on cards, or even tell a story with the illustrated icons! Roll those dice!