NASCAR Shirts, Gifts, & Accessories
NASCAR fans can't ever seem to get enough of the intense action of stock car racing. They watch the biggest races on TV and travel to watch them trackside, too, whenever they have the opportunity. But celebrating the sport isn't just limited to race days. Because racing diehards love to show off their love of the sport with NASCAR merchandise and apparel!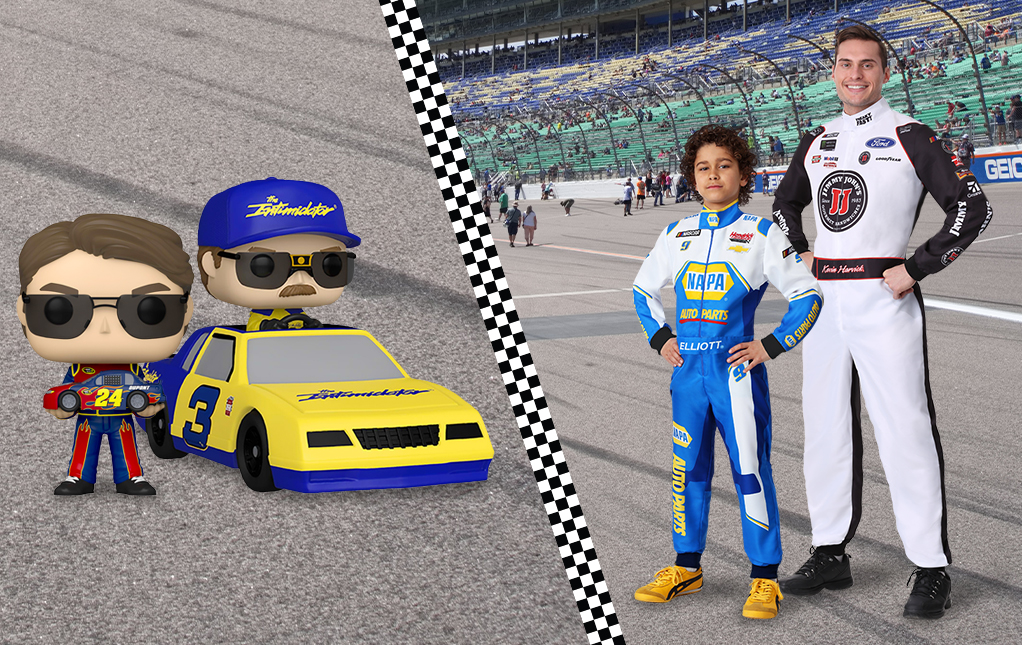 Whether it's a NASCAR shirt that features their favorite driver or cool NASCAR apparel like a hat or pair of pajamas, anyone who loves the sport will enjoy wearing our officially licensed NASCAR clothing. We also offer collectibles like NASCAR Funko Pop! figures, as well as cool accessories and décor items for the home. You can shop for all the merch we have available here on this page, but for more info on just what to buy, check out this round-up of the top NASCAR gift ideas!
NASCAR Funko Pops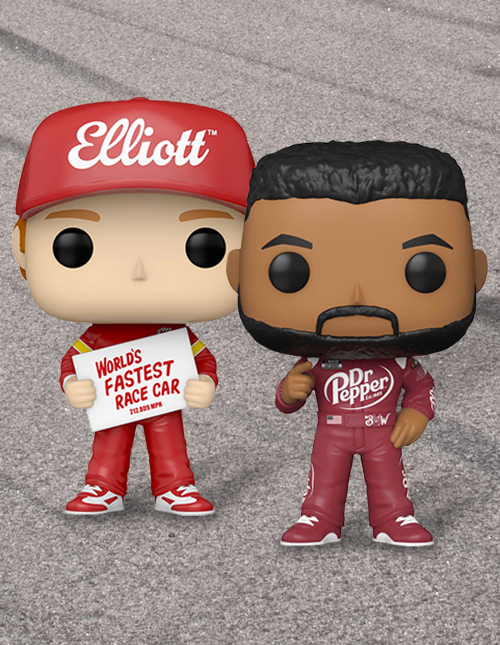 The collectibles craze of recent years has come to NASCAR, too, as there are tons of collectible cars, figures, and sets that fans snatch up as soon as they are available. One of the biggest collectible companies has gotten into the fun, too, with Funko offering their signature Pop! vinyl figures for famous NASCAR drivers past and present. You'll find those popular NASCAR Pops for sale right here, be sure to add one or all of them to your collection!
NASCAR Costumes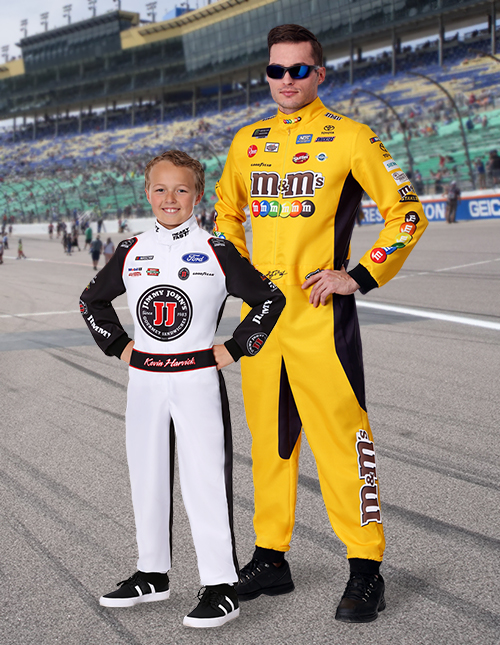 When it comes to NASCAR apparel, we proudly sell one of the best ways to dress up for stock car fun. Just wear one of our exclusive NASCAR costumes, and you'll be the coolest-looking fan at the race! We offer NASCAR uniform costumes for some of the most popular drivers like Kyle Busch, Chase Elliott, and Kevin Harvick. And, with sizes for adults and kids, they're perfect to wear on race day or as a Halloween costume!