As the month of October starts, people really start to think about what they want to be for Halloween. There are so many choices that it can feel difficult to choose. Do you want to wear the same old black cat Halloween costume, or do you want to wear a trendy Halloween costume that has grabbed the public eye this year? Did this question even need to be asked? Of course you'd prefer a fun, trendy costume that you can get online! We know that witch costumes, astronaut costumes, pirate costumes and the like are perennially popular, so instead we're taking a look at the most popular character costumes at FUN.com. Keep reading to see our picks for the hottest Halloween costumes for 2020!
Popular Halloween Costumes for Women in 2020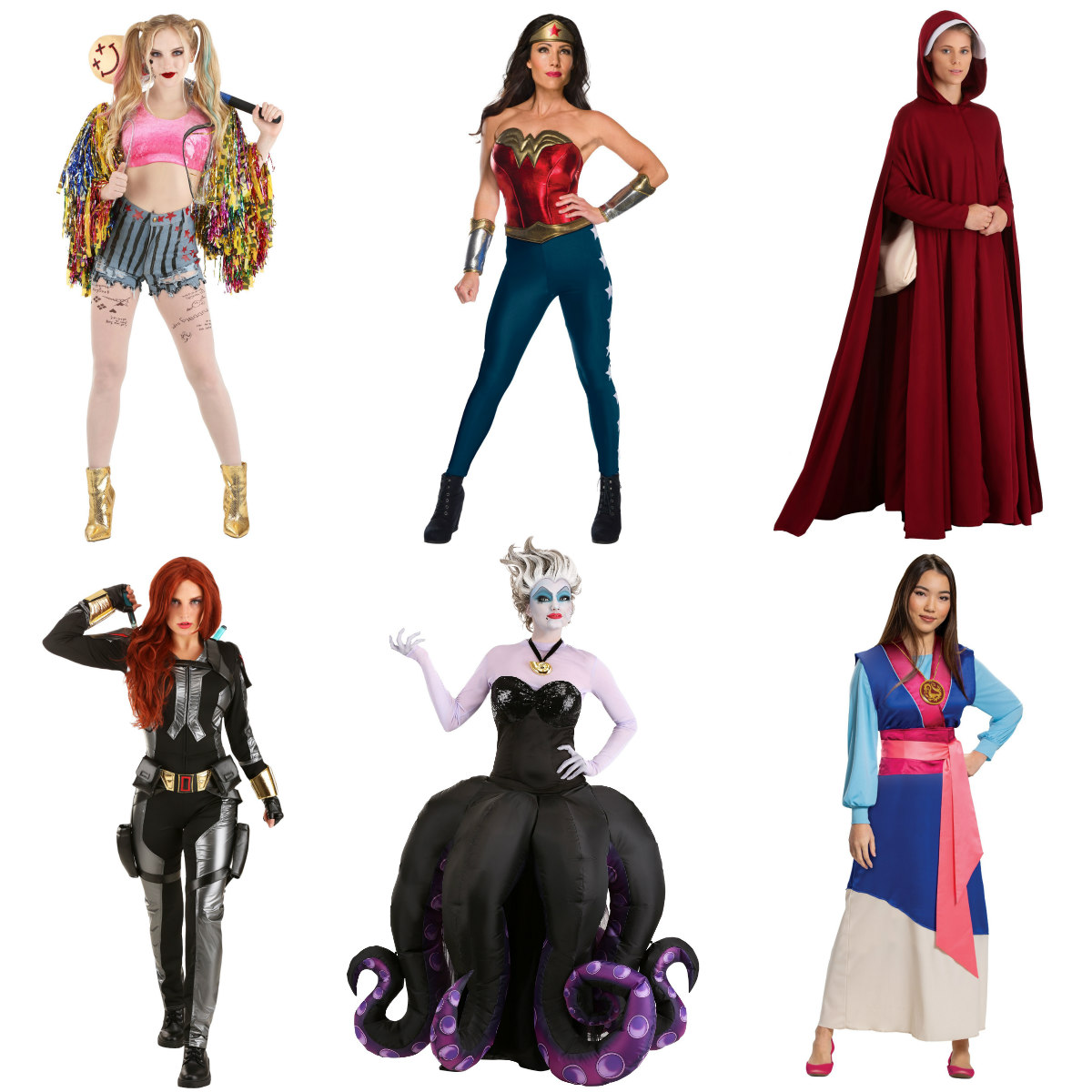 Superheroes are the name of the game, and DC Comics costumes are super popular for women! Wonder Woman costumes have been trendy for years, and that's only increased because of Wonder Woman 1984. Birds of Prey has also brought Harley Quinn costumes back to the top! But don't count out the Avengers just yet, because Black Widow costumes are trending, too. Nostalgia for Disney is running high, so Disney costumes like Mulan and Ursula will be quite popular. If you're keeping up with politics, you may be interested in The Handmaid's Tale costume instead. Not only will these be appearing during Halloween, but they have already made splashes at various protests and rallies. And finally, expect to see some Star Wars costumes this year because they never go out of style!
Popular Halloween Costumes for Men in 2020
There have been so many excellent superhero movies in recent years that it's not surprising superhero costumes for men are trending. Whether you're looking for a Deadpool costume or something nostalgic like Wolverine, we've got you covered. Even the supervillains are popular, so consider this Riddler costume if you'd like to represent the baddies. Now if you're into 80s nostalgia, consider suiting up in a Ghostbusters costume. This year is also a great time to choose an Aladdin costume or anything else Disney. In fact, all of our Disney costumes are hot thanks to Disney+! And like with the women's costumes, men can't go wrong with Star Wars. This C-3PO costume will always bring comic relief to the party, whether it's in person or online!
Popular Halloween Costumes for Girls in 2020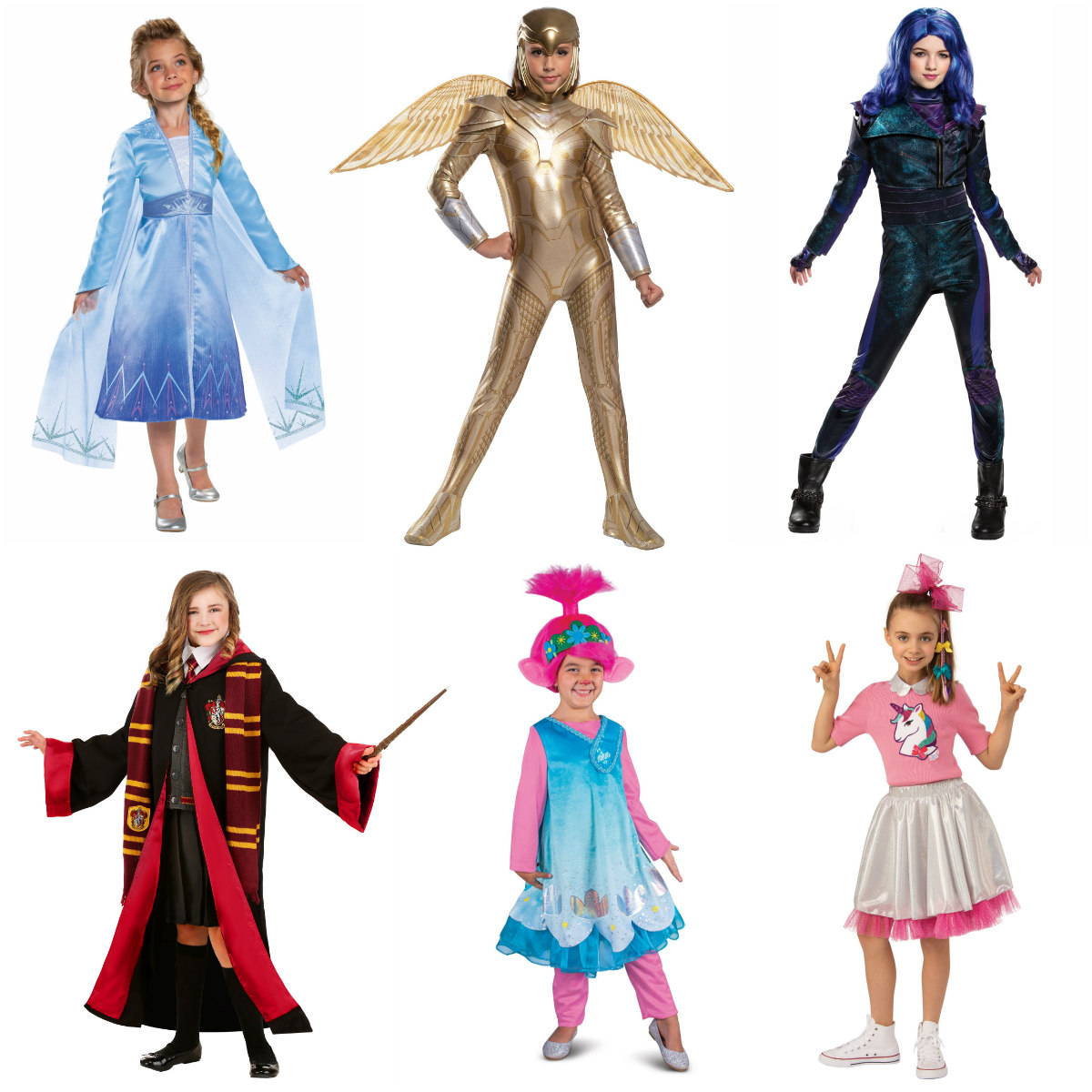 When it comes to costumes for girls, Disney is in. Expect to see plenty of Elsa costumes, thanks to Frozen 2, but also Mal costumes from the hit Descendants series! Superheroes are a hit with girls, too, and Wonder Woman costumes get more popular every year. You can find classic Wonder Woman but also the new gold armor Wonder Woman costume from Wonder Woman 1984. And speaking of heroes, there's always a Hermione costume from the Harry Potter series. It's a modern take on the classic witch! Some other popular costumes with girls are this Poppy costume from the Trolls movies and this JoJo Siwa costume. All of these costumes are bound to be the top picks of 2020!
Popular Halloween Costumes for Boys in 2020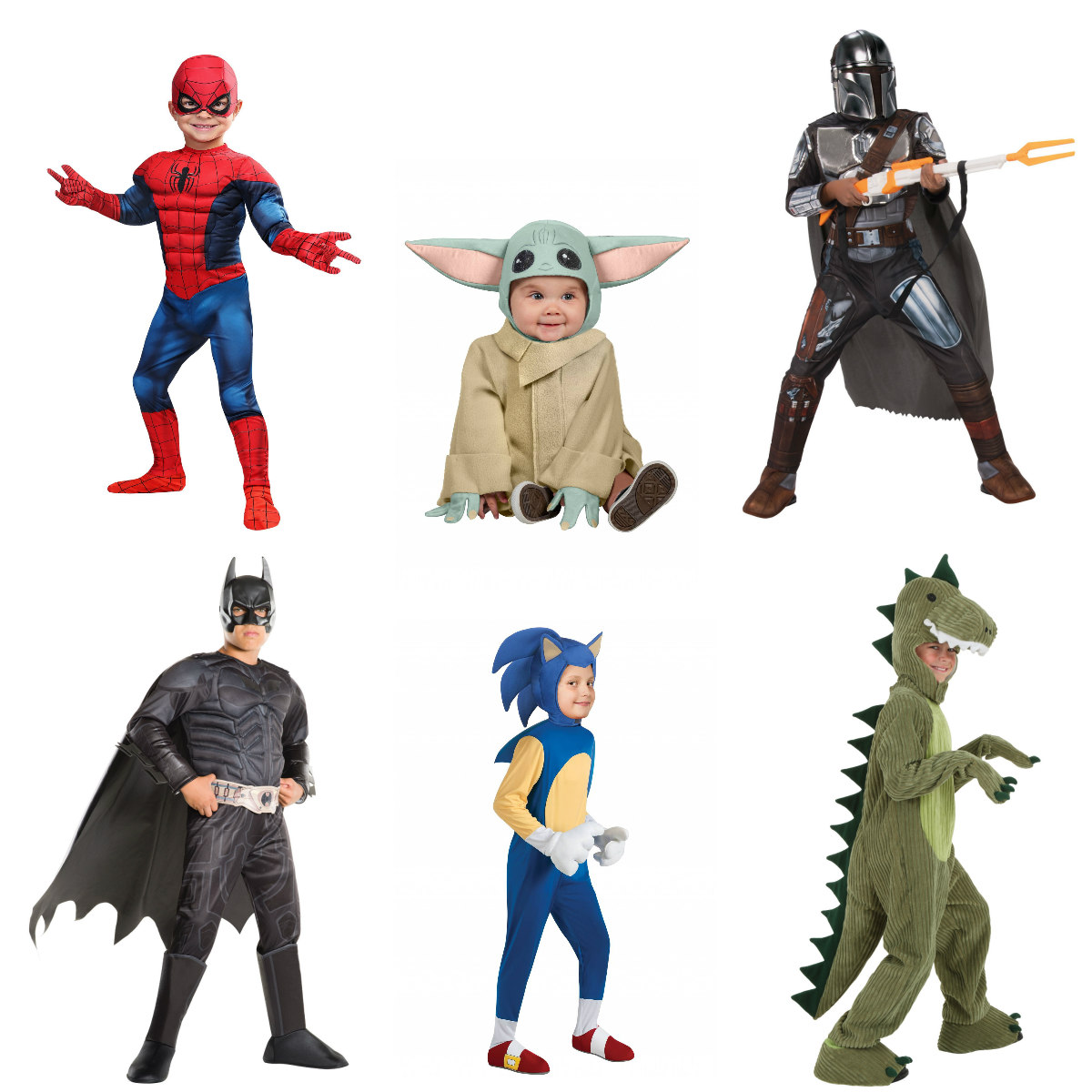 As expected, superhero Halloween costumes are absolutely dominating the boys' Halloween costumes in 2020. If your little hero prefers the Marvel superheroes, he'll probably enjoy a Spider-Man costume. But if he's into DC Comics instead, consider a Batman costume. Both are super popular with boys! If the kiddo is a Star Wars fan, then you're in luck. We've got Mandalorian costumes with that cool Beskar armor look. Even cuter is the "Baby Yoda" Grogu costume! Dinosaur costumes are also popular with boys, and we've got plenty to choose from. This T-Rex costume is one of our faves! And finally, if your kid loves to run around the house (or in video games) for hours on end, then he might enjoy this Sonic the Hedgehog costume. It's way past cool!
Popular Halloween Costumes for Pets in 2020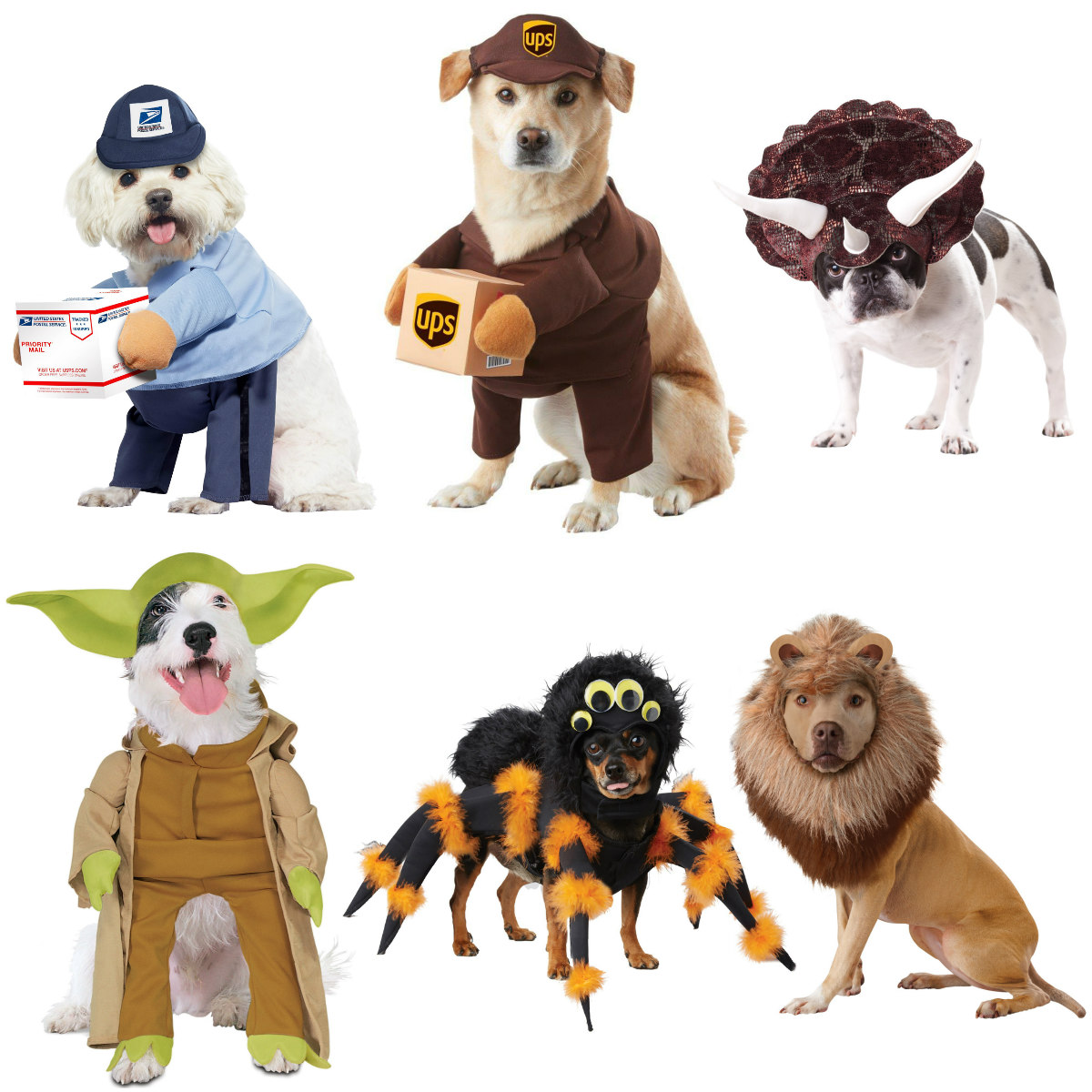 We can't forget about pet costumes! They're a great way to coordinate with your own costume or just bundle up the doggo in something adorable. These UPS and USPS dog costumes are trending right now, which makes sense because they're stinkin' cute! You can also dress your pet up in as a Triceratops, a lion, or even a spider! And then there's our Yoda dog costume, which has always been a hit, but it's even more popular in 2020 thanks to "Baby Yoda" in The Mandalorian.
We hope you enjoyed our guide to the most popular costumes for 2020! Were you planning on wearing any of these Halloween costumes this year? What is your favorite Halloween costume from years past? Share your thoughts with us in the comments section below. (We don't bite, honestly. That would be the dinosaurs.) Feel free to check out our other cool Halloween costumes if you're looking for a different costume.