Toys for Kids
If you're shopping for toys, we're happy to let you know that we've got a ton of the top toy options for sale right here at FUN.com. From Disney plush toys to Marvel action figures to car toys for kids—we've got playthings kids are clamoring for! We offer Lego building toys, outdoor toys, and even adult toys for collectors who love to pack their shelves with action figures. No matter who you're shopping for, we've got the goods. With all the cool toys we have available, we wanted to offer our customers some extra info on the best toys for kids to make your shopping a tad easier. So we've got all the need-to-know news right here in this handy FUN.com Shopping Guide. Just keep reading to learn all about buying fun toys for girls and boys!
Cool Toys for Kids
We have a pretty epic selection of toys for sale on our site. But as you dig into your shopping, you might find that it's a tad difficult to decide which toy to get each kid on your list! Don't fret, because we've been busy studying toy shopping trends and analyzing all of the sales data. So we know about all the cool toys boys are into, which toys for teen girls are selling, and which little kids toys are best for toddlers and infants! Check out this rundown for more info on the top toys across different child demographics.
Toys for Boys
When it comes to the toys boys are into, it shouldn't be much of a surprise which items top the list. Car toys, building toys, and action figures! There is no set way to play based on gender, but action and adventure-themed toys are usually a safe bet for little boys. We've got lots of excellent options when it comes to exciting kids' toys, so let's go over some highlights on top-selling items.
You can read more on car toys just ahead, but some of the top picks for boys are RC racers and slot car racing toys like our Sonic the Hedgehog Sonic and Tails Racing Set. These fun toy sets let kiddos live out racing action in the living room or even the backyard, making them great outdoor toys for boys. For building toys, it's Lego that rules the roost, so you should take a look at sets that come in themes that lads love. The Lego Millenium Falcon Set and Ninjago Cyber Dragon Set are great for kids who love Star Wars and Ninjago!
Action figures have long been a staple of boys' toy collections, and we've got some of the most incredible offerings available today. You will want to be sure to pick out action figures designed for kids instead of figures designed as collectible adult toys. Some of the best choices for kiddos are Marvel action figures and DC action figures. Kids love assembling action figure teams of their favorite superheroes from the movies! We also have soldier action figures, which have been boys' favorites for generations. Sets like our Marine Force Figure Set (pictured above) are sure to set little ones up for hours of action-packed fun!
Fun Toys for Girls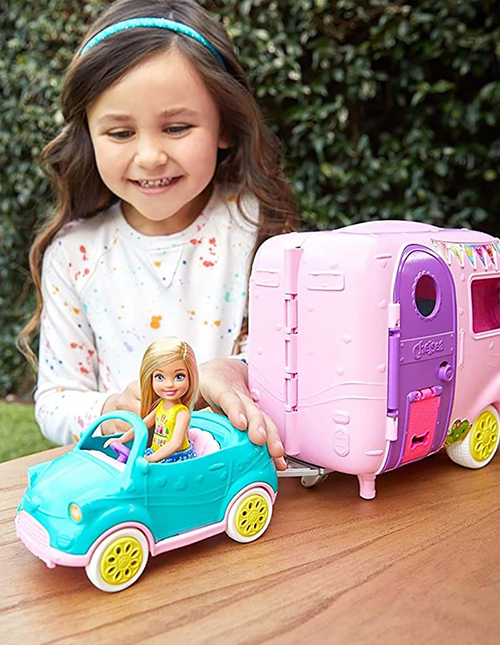 Not that long ago, a list of the top girls' toys would have featured only dolls and toy baking sets. But toymakers have put some serious emphasis on creating girls' toys that are fun, engaging, and more attuned to girls' play styles. We have many of these exciting toys for sale right here at FUN, with options that will let girls dig into creative play while exploring a variety of interests. We also offer STEM toys for girls to give them a leg up on Science, Technology, Engineering, and Math.
Lego sets have long been perceived as not for girls, which is not great. That's because building toys are one of the best toys for any child as they foster creative play and help kids develop problem solving and fine motor skills. After extensive research, Lego debuted the Lego Friends line in 2012, and the playsets have been a massive hit with girls! Some of the top sets we offer include the Lego Friends Lighthouse Rescue Center, the Jungle Rescue Base, and the Heartlake City Hospital Set. These sets let girls creatively roleplay exciting interests and career options like biologists, veterinarians, or doctors.
For STEM little kids' toys, look at the Radio Boombox Maker Kit or the Hydropower Energy Science Kit. Learning about radio transmission or hydropower electricity will teach any kiddo some fundamentals of science! And if it turns out all you're shopping for is a fabulous doll, we've got plenty of those for sale, too. Take a look at our Disney Princess dolls or Barbie Dolls for classic toys that come with all the modern bells and whistles. Our Barbie Chelsea Camper Playset even lets your little one hit the road to go on a fun camping trip!
Toddler Toys
When shopping for toddler toys, it's important to pick out good toys for kids' learning. Sure, they'll play with just about anything, but if their toys help them learn and grow in a fun and engaging way, all the better! As far as the best toys, it shouldn't be surprising which playthings tots love: soft, plush toys of their favorite characters and rolling car toys like dump trunks and train engines!
We have some very awesome toddler toy trucks available from Mega Blocks. Check out the John Deere Dump Truck or the CAT Excavator Toy for some of the most popular options. These toys let little tykes roleplay as junior construction workers, and the 3 in 1 Excavator Toy even lets your kiddo ride around while they work on their construction project!
We have classic toddler toys like Potato Head and a Black and Decker Toy Toolbox complete with plastic tools. Either of those sets will provide hours of fun, all while helping tots develop motor skills while they fit parts together and swing around toy tools. We also offer Duplo sets, the fantastic building toy sets specifically designed for ages 2 and up. With toddler-safe pieces and a range of creative characters included, toddlers just can't get enough of Duplo playtime!
On top of those great options, we have many toy offerings that feature characters from the shows and franchises toddlers adore. We have plush figures and playsets featuring Mickey and Minnie Mouse, Frozen's Elsa and Anna, and big-time heroes like Spider-Man! Shop them all right here and we're sure you'll find the perfect choice for your tiny tot.
Baby Toys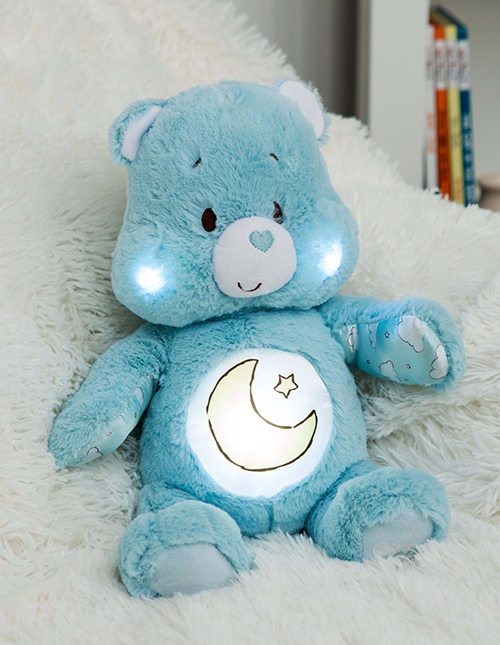 We proudly sell toys for all ages here at FUN. That includes cool toys for kids and adult toys and, yes, toys for babies too! Infants might not play with toys like older kids do, but it is essential to make toys available to help them learn from the crib. We have some fantastic choices for babies, including plush toys, soother dolls, and even classics like a Jack in the Box!
You can start your search by shopping for plushies. We have a huge selection of plush toys that feature characters from some of the most popular franchises around. And giving them a plushie of one of your favorite characters is a great way to give your baby a head start on a lifetime of fandom! Some of the top options include Nintendo characters like Mario or Yoshi plush, Ninjago stuffed figures, and Toy Story plush dolls for Buzz, Woody, and Jessie. Any of those favorites are sure to look adorable snuggled up next to your baby!
Soother plush dolls are a great way to put some baby-friendly tech right into the cradle. They can help your kiddo fall asleep, and they're great for helping tiny tots develop their senses. They do that by offering a soft touch, soothing lights, and comforting lullabies. And we've got a FUN.com exclusive soother from one of the most beloved franchises around, the Care Bears! Our Care Bears Cheer Bear Plush and Bedtime Bear plush each feature subdued lighting effects and the ability to play 2 lullaby songs. Either makes a great choice, and we'll have more Care Bears characters available soon!
Car Toys
If there's one thing that remains true for generation after generation of kids, it's that cars rule when it comes to the best toys for kids! From die-cast cars to radio control racers, cars are the cool toys that every kiddo wants. And when you start your shopping, you'll be happy to see that we've got a great selection of car toys. We have cars from the most popular franchises today, and many of them include character figures or statues too. Check out some of these top-selling selections!
RC Car Toys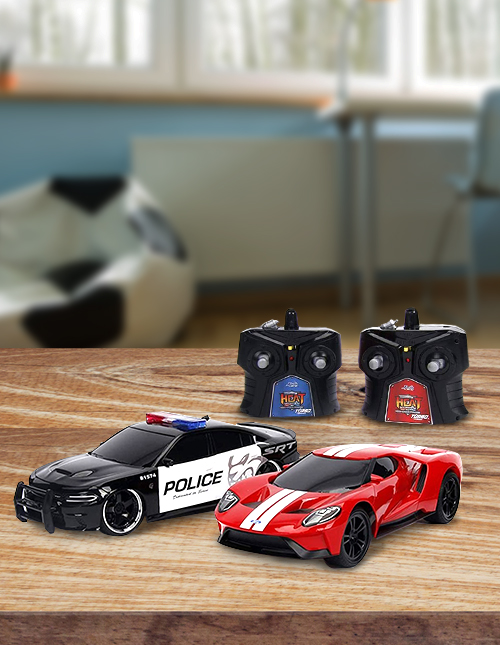 Radio-controlled model cars first debuted in the 1960s. A huge hit with enthusiasts, they didn't really go mainstream until the 80s, when cheaper technology started making them practical toys for kids. They've been a childhood staple ever since, with many kids making RC racing a lifelong hobby. One of the most popular choices for cool kids' toys today, we've got some awesome choices to get little ones racing!
Young children are sure to be wowed by radio control cars, so it'd be a great idea to consider a Mickey Mouse Roadster Toy Car or a Minnie Mouse Roadster. These toy cars are inspired by the popular Roadster Racer series and are recommended for ages 3 and up. That makes them a great first racing toy to give as a gift. Just imagine the smiles that are sure to ensue from Mickey and Minnie wheeling around the living room!
We've got speedy cars that feature other characters kids love, too. The Sonic the Hedgehog R/C Car has a turbo boost just like Sonic, and we've got a toy car for RC from Toy Story complete with an attached Buzz Lightyear. It's a great toy to recreate favorite movie moments! Kids that are a bit older are sure to love RC cars from the Fast and Furious franchise. The Fast and Furious Chase Twin Pack features a Dodge Charger R/T to compete against a Dodge Charger Police Car for intense car racing action!
Die-Cast Cars
Die-cast toy cars have a long history dating back over a hundred years. They became popular toys for boys starting with Matchbox cars in the 1950s. Hot Wheels cars debuted in 1968, and die-cast cars have been incredibly popular ever since. That legacy continues today, with new companies like Jada Toys pushing the limits of die-cast design forward into the 21st century. And we've got some of those awesome die-casts for sale right here at FUN!
With a variety of toys offered in their product lines, Jada is most well-known for their 1:24 scale die-cast toys. With expertly painted exteriors and detailed plastic interiors, these toy cars have a big-time wow factor compared to smaller Matchbox cars. This is exactly why kids love them! They've also been top sellers because licensed Jada toys are available for popular movies, TV shows, comics, and characters.
The most popular Jada toys come straight from the high-octane racing series Fast and Furious. And we've got die-casts for some of the coolest muscle cars featured in the movies, like the famous 1970 Dodge Charger and an elite 72 Plymouth GTX. New for kids toys in 2021, we have Jada Hollywood Rides toys. That means we have cool vehicles from popular series like Stranger Things and Scooby-Doo. And we even have epic superhero rides like a Spider-Man Ford GT and a die-cast for the indomitable Batman Tumbler (pictured here).
Lego Car Building Toys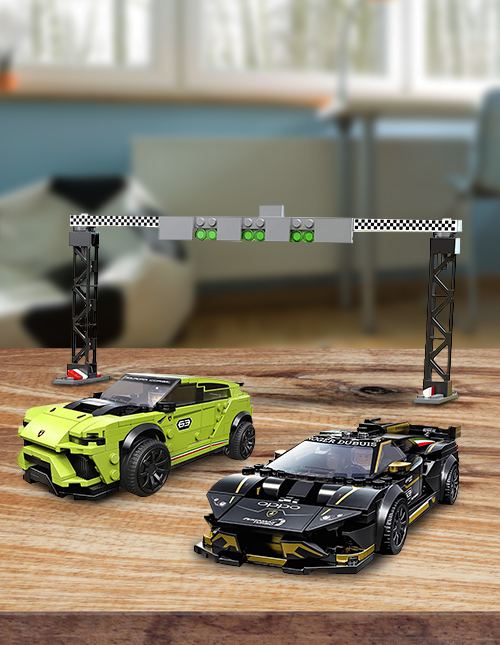 Lego is the premier building set system in the world. The famous brick construction toys started out as just sets of bricks with no instructions—imagine that! It didn't take long for Lego to debut the Lego System, which offered brick sets that let users assemble buildings. And since those buildings were designed to be the different places in a town, cars were soon involved for driving around the brick city. So basically, cars have been a big part of Lego from the get-go!
The company has produced many car-building toys over the years. Some of the best have been Lego City kid's Lego sets and Lego Technic sets that allow builders to assemble detailed, functional toy cars. But the Lego vehicle scene really took off with Lego Racers sets that featured models of real-life vehicles. The Lego Speed Champions theme debuted in 2015 and kept building on that success, and we have some of the coolest Speed Champions sets for sale here today!
These Speed Champions building toy sets offer detailed models of some of the fastest cars on earth. One of our favorite sets to start with is the Speed Champions Lamborghini Urus ST-X and Huracan Super Trofeo EVO Set. Pictured here, the set includes everything needed to build two amazing Lego Lamborghinis, a green racing SUV and a black hypercar racer. It even includes a starting gate to roleplay an amazing race scene! Be sure to look at our selection of Lego Technic toys for cool choices like Jeeps and off-road vehicles, too.
Playmobil Car Toys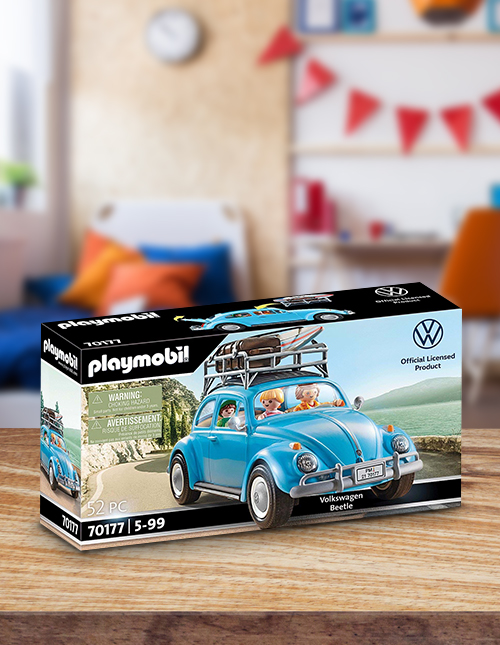 Playmobil is another iconic toy line that children worldwide just can't get enough of. With distinctive figures and building toy elements, Playmobil playsets offer little ones opportunities for lots of imaginative and creative play. And with the wide range of Playmobile play themes available, you'll see lots of Playmobil car toys among the offerings!
With larger figures and pieces than Lego, Playmobil toys are more accessible to young kids. Most sets have a recommended age of 4 and up. Kids up to 12 often enjoy playing with these toys, too, because of the licensed theme sets from popular movies and TV shows. We feature some of those Playmobile sets for sale here, and sets for favorites like Back to the Future and Ghostbusters are an excellent choice for any age kiddo!
City-themed Playmobil sets are the longest-running play theme and we have some great car toys that will fit in any Playmobil village. There's a City Action Fire Truck Set and a Playmobil Big Rig Playset for action toys children will love. There's a Volkswagen Beetle (picture above) that's great in a city or on a Playmobile road trip. And for car toy sets from their favorite movies and shows, look at the Back to the Future DeLorean Playset or the Scooby-Doo Mystery Machine Se!