Cat and Dog Halloween Costumes
When Halloween season rolls around, your pets can join in the fun too! With our wide array of cat and dog costumes, you can find the perfect outfit that matches your pet's unique personality. Our collection ranges from the whimsical and funny, to the spooky and scary, ensuring there's a costume to appeal to every pet and owner's style.
Whether your pet wants to dress as a ferocious dinosaur from Toy Story or a playful pup from Sesame Street, there's something to fit every furry friend. Not only are these costumes perfect for Halloween, but they also make fun additions to photo shoots, parties, and other special events. Plus, they're crafted from pet-friendly materials to ensure your four-legged friends are comfortable, too!
Cat Costumes
Dressing up isn't just for dogs anymore. With our collection of cat costumes, your feline friends can partake in the fun of dressing up too! Whether it's Halloween, a themed photoshoot, or just another Tuesday, your cat can transform into just about anything! Let them embody a lovable character from a Nickelodeon show or make them up as a creature that is even more mystical than your cat is used to! (Angelic cat or demonic feline!?) Choose from these purrfect suggestions!
Cat Lion Costumes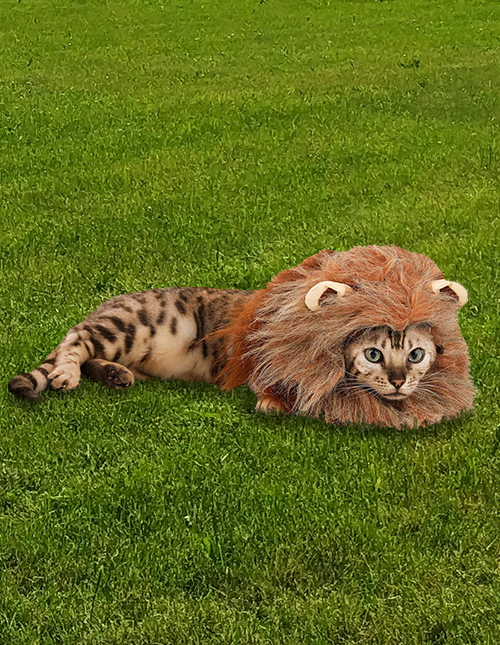 Unleash your cat's inner king of the jungle with our cat lion costume. This majestic outfit transforms your feline into the mighty ruler of the savannah—or at least the living room. Crafted from soft materials, it's designed to be comfortable for your pet while also making them look regal. It's a perfect way for your cat to join in on Disney's Lion King fun, too!
Cat Spider Costumes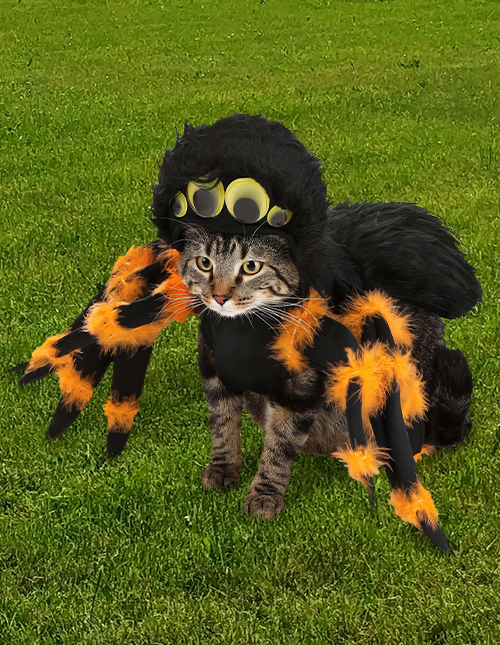 Give your feline friend an eerie makeover with our cat spider costume. Perfect for Halloween or any eerie event, this costume is sure to raise both eyebrows and smiles… and maybe make a few people shriek. The extra legs waggle about as they run, creating the illusion of our collective nightmares: a giant fuzzy spider! This is an instant winner for Halloween or year-round.
Cat Pumpkin Costumes
Celebrate the spirit of Halloween with our cat pumpkin costume. This adorable outfit transforms your cat into a cuddly jack-o-lantern, perfect for Halloween photos or trick-or-treating with the family. Combine this outfit with a look of your own for a festive group costume that will make any holiday cards look extra fun. It is time for the cutest pumpkin in the patch to appear!
Cat Mailman Costumes
Here we are, delivering the fun with a pair of costumes we know you'll love. Let your feline take over the post office with a pet postal worker costume. And don't forget a package of purrs when you go with the classic brown uniform of the UPS delivery driver! You can have both with just a couple of clicks and our own parcel pets will have these classic looks out to you in no time.