Unique Hats & Caps
There are probably a million reasons someone wants a hat, just like there are a million reasons you bought that one-of-a-kind gift over the others for your best friend's birthday. Unfortunately, as much fun as it would be, we don't have the time to go over each of the reasons you might be looking for a new hat. And it's unlikely that we'd have adequate time to discuss all the types of hats that exist to serve your hat needs. But we do have all the time in the world to help you shop our unique hats and caps!
Whether you're looking to expand your collection or surprise a cap fanatic in your life, you've come to the right place! All you need to do is follow this guide of what our selection has in store for you and yours. From cozy beanies perfect for bad hair days and cold weather 'fits to trendy dad caps that are ready for their closeup, you're sure to find the accessory to top all accessories!
Winter Beanies
When the winds begin to blow and rain turns to snow, it's time to bundle up a little warmer. And while as a kid you may have hated the wool hat, knit mittens, and stuffy scarf your parent pulled over your burnt orange puffer coat, as an adult you know cold weather doesn't mean style is sacrificed! From the littlest rug-rat running around your house to the top of your own head, our selection of winter hats offers everything your grade-school winter gear didn't. Explore a couple of our favorite options below before stocking up on all the cute, cozy, and cool winter weather protection we have available!
Beanies for Women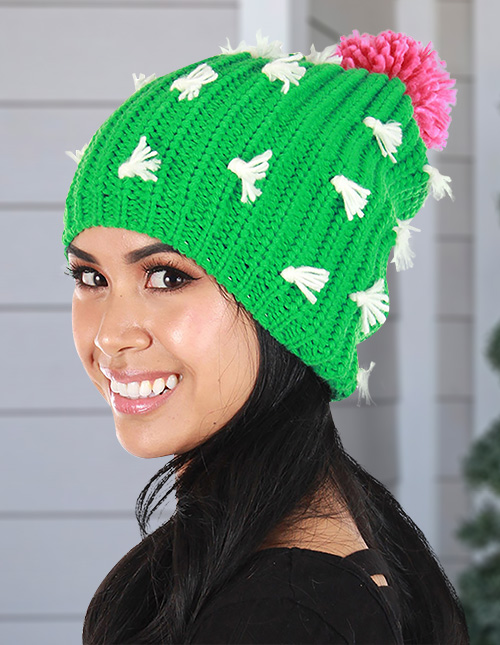 First up is our exclusive cactus beanie! The slouch knit hat is a guaranteed winner with its vibrant color to banish winter's grey and versatile fit that promises to keep most noggins warm. The standout style doesn't stop there, though! Accessorize for a cool weather hike in the desert. Bundled up and blending in you'll have all the picture-perfect selfies and landscapes to capture! Or gift the unique cap to a friend living in the frozen north while you enjoy the relative heat of anywhere else. With a cactus on their head, they're sure to enjoy warmer thoughts.
Laplander Hats
Beanies are great! Versatile. A year-round wardrobe staple for some even. But if you're looking for something even better at protecting your ears from the chill of winter, a Laplander hat is it! Made to stretch over the ears and not just the head, these classic hats promise to keep more of you warm. Just look at Grinch! He no longer snarls from up on Mt. Crumpit, not only because his heart grew bigger (which surely helped warm his body) but because this exclusive Grinch Laplander exists and keeps even his high-altitude dwelling from freezing his noggin!
Funny Snapback Hats
As expressive as a knit hat can be, a snapback, baseball, or dad cap has always been there to show off a wearer's special interests. Whether putting their favorite sports team on display or boasting about the company they work for, the front of a "hat person's" snapback has acted as a billboard ad. But with all that space, you best believe other fandoms and ultra-specific niches took their opportunity to shine from above every flat or curved bill. And that's where you get a selection of billed hats like ours. From anime to Disney and NASA to the Neitherworld, we'll show you the snapback or cap that speaks for you!
Kids Baseball Hats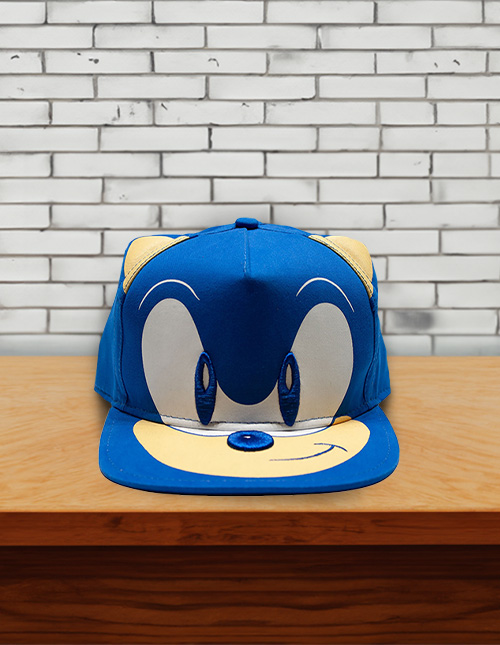 Got a kiddo in your life that's obsessed with a particular character or game? Help them express that love with baseball hats designed just for them! One of our favorites is this flashy Sonic the Hedgehog cap. Print with Sonic's face and featuring a tiny set of hedgehog ears at the top, your kid is ready to zoom through their day just like their favorite video game hero. As an added bonus, this officially licensed accessory acts as a cosplay piece allowing your budding gamer to embrace their dress-up skills to create costumes and video game wardrobes all their own!
Unique Dad Hats
Whether it was your dad, grandpa, uncle, or a friend's parent wearing the sweat-stained accessory, chances are you've seen a curve-billed cap that was more than well-loved. As the embroidery faded new caps were gifted, but even the best Father's Day gifts couldn't replace the tattered toque. It made you want one too, and now it's your turn! Discover the sure to be over-worn dad cap that's right for you. In our selection of everything from Care Bears to College, there's a hat that pairs great with every outfit, even when it doesn't.