TV shows come in a variety of styles, and one of our favorites has to be animation! Sure it's great to see our favorite actors and actresses on our screens at home, but there's something equally as enticing about cartoon TV series. You probably grew up with the likes of Tara Strong and Rob Paulsen, but the characters meant so much more to you than the name behind them. Scooby-Doo? Classic. The Teen Titans? We only wish we could hang in their T-shaped tower! Keep reading to see some of our favorite cartoon gift ideas for fans of animated TV series.
Star Wars Gifts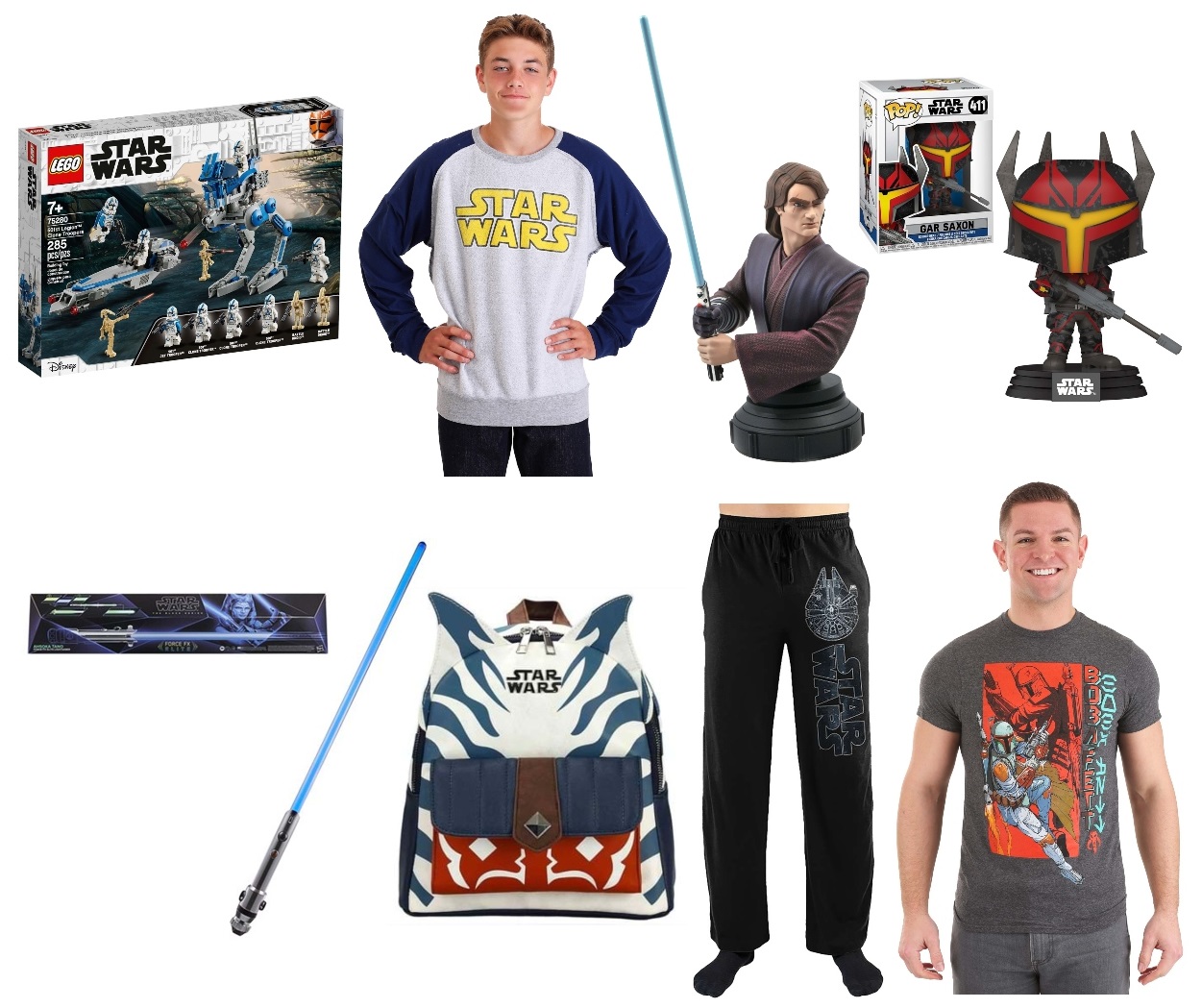 The Star Wars franchise may be known for its movie trilogies, but there are also quite a few Star Wars cartoon series. There's Star Wars: The Clone Wars, Star Wars Rebels, Star Wars: Galaxy of Adventures and several others! We love watching characters like Ahsoka Tano and clone trooper Rex take on the galaxy. When you buy any one of these Star Wars gifts for a fan of the cartoons, you know they're going to love it!
Disney Gifts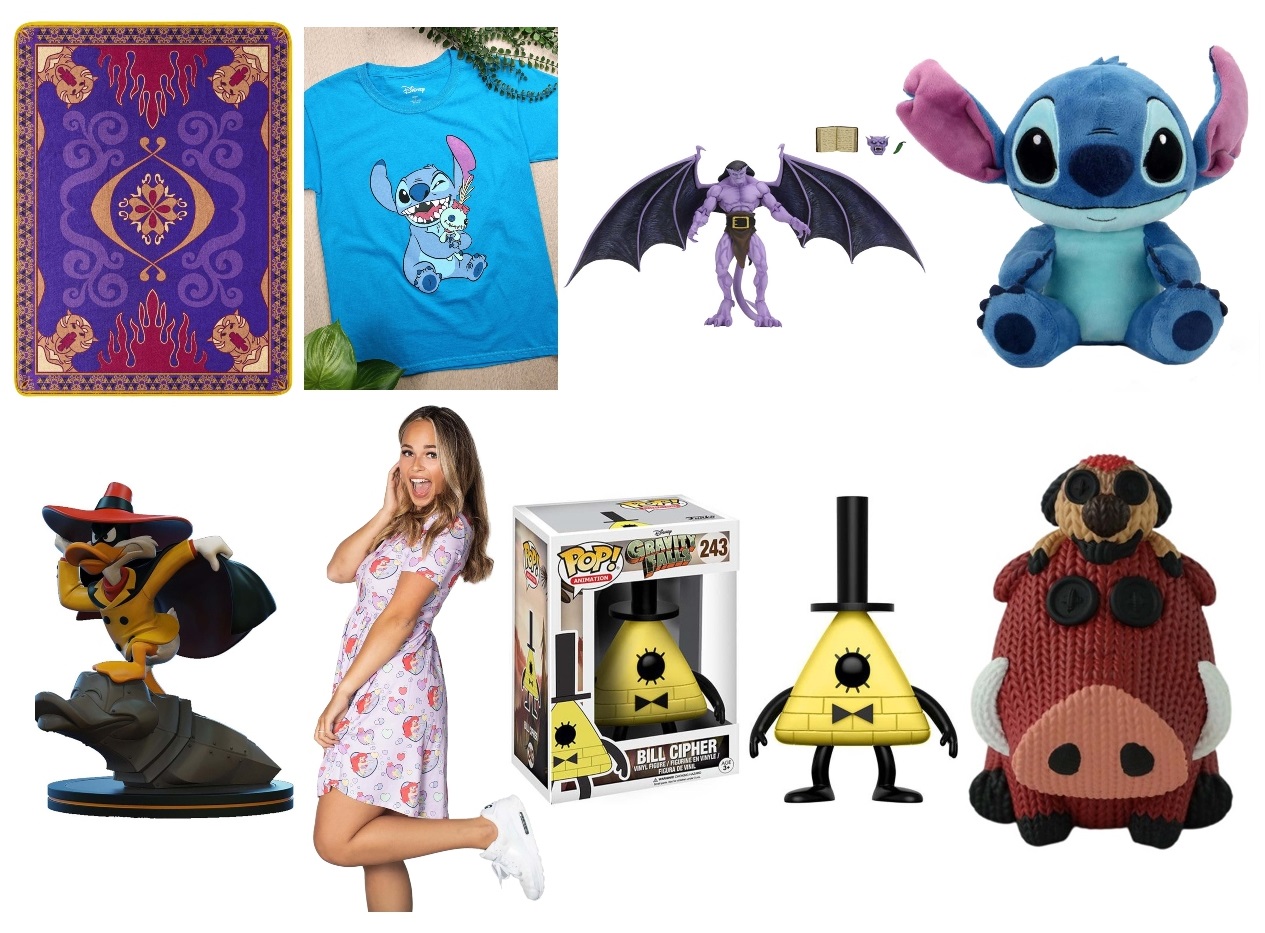 Disney has tons of animated movies, and many have accompanying cartoon shows! However, there's more to Disney cartoons—we love Disney's originals too! From Gargoyles and Gravity Falls to Darkwing Duck and Tailspin. Disney gift ideas for adults and kids come in a variety as well. Clothing, home goods, collectibles—is there anything Disney doesn't do?
Marvel Gifts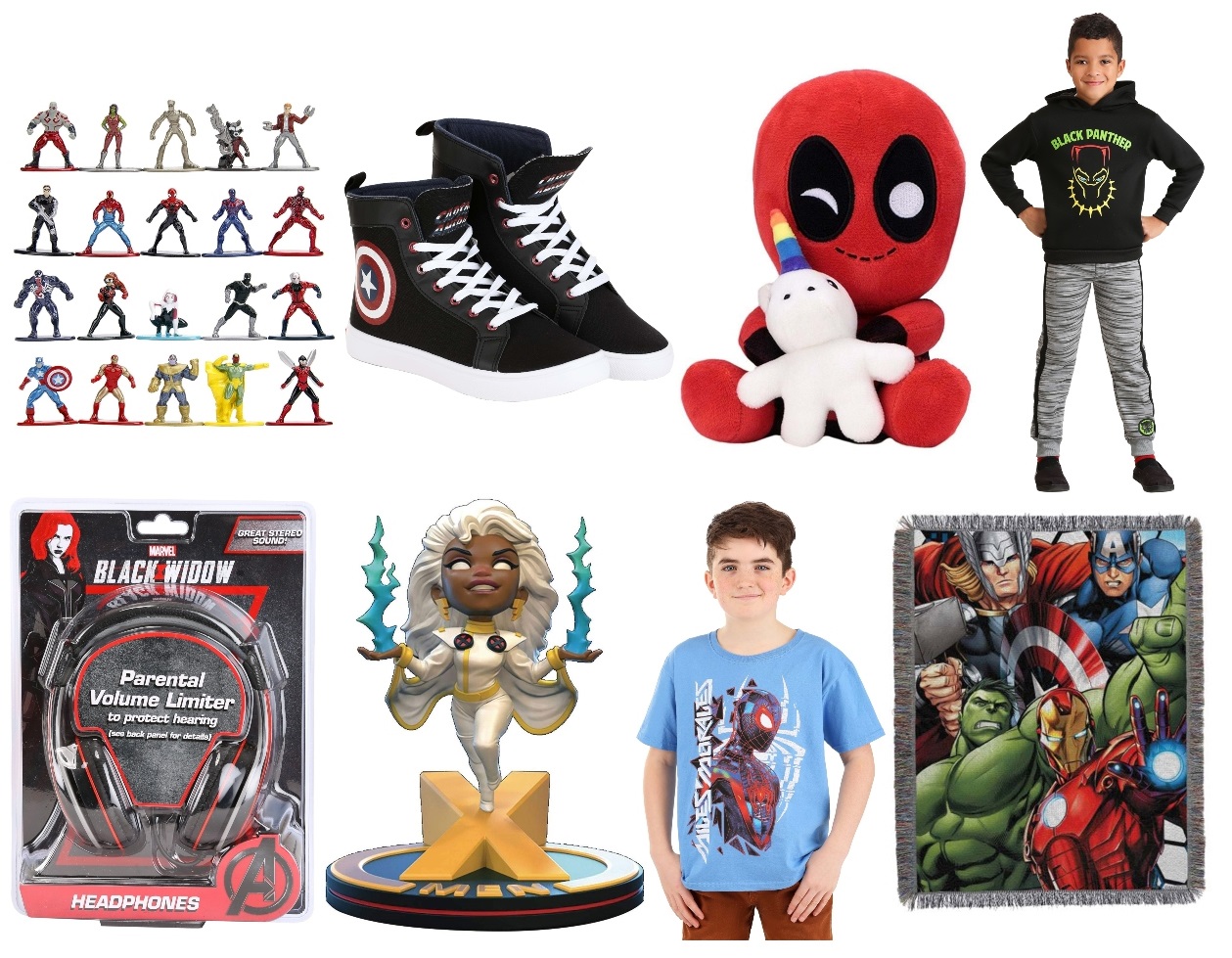 There are so many awesome Marvel TV series that we have no clue where to start! X-Men, Spider-Man, Avengers—we want them all! We love all of these Marvel gifts for kids and adults of all ages. Are you shopping for some fun apparel for the kids? Maybe your collectibles shelf is feeling a little plain. You're going to want to scoop up all of this Marvel merchandise before it's gone!
Naruto Gifts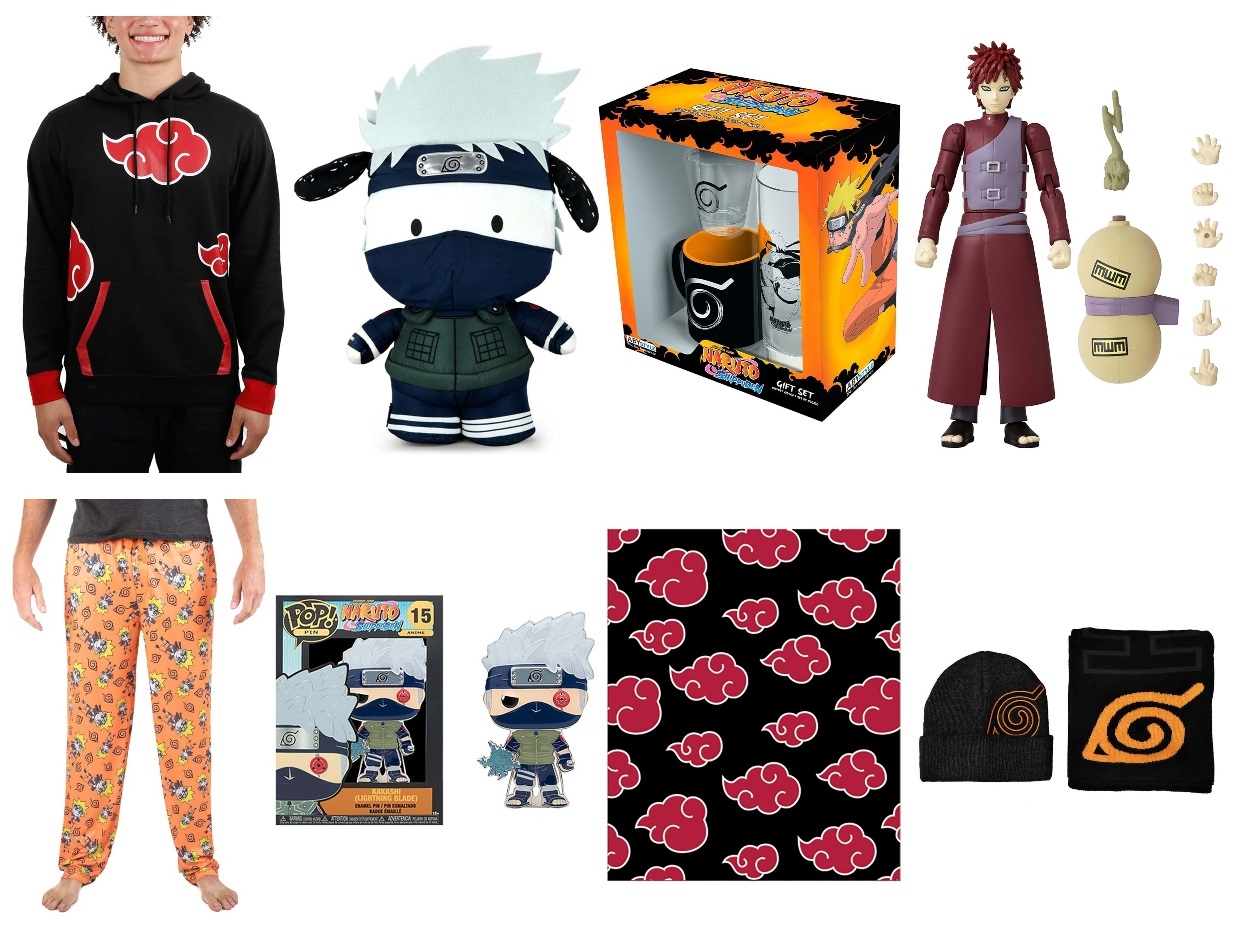 Are you searching for cartoon gifts for anime fans? If so, Naruto is a great place to start! You can never go wrong with the main character himself, but we also love these cool Akatsiku gift ideas. Their red cloud pattern is simply unmistakable for anime fans. You can find Naruto collectibles, clothing and other anime goodies perfect for chilling at home with your favorite shows. Believe it!
Hello Kitty Gifts
Hello Kitty first appeared on television in the 1980s with Hello Kitty's Furry Tale Theater, and we have been hooked ever since. Many of us are familiar with the white cat with a hair bow, but there are a number of other animals featured in Hello Kitty cartoons. We love Chococat, Aggretsuko, My Melody and others from the minds at Sanrio! Anyone shopping for a Hello Kitty fan knows there are tons of great Hello Kitty gift ideas.
Demon Slayer Gifts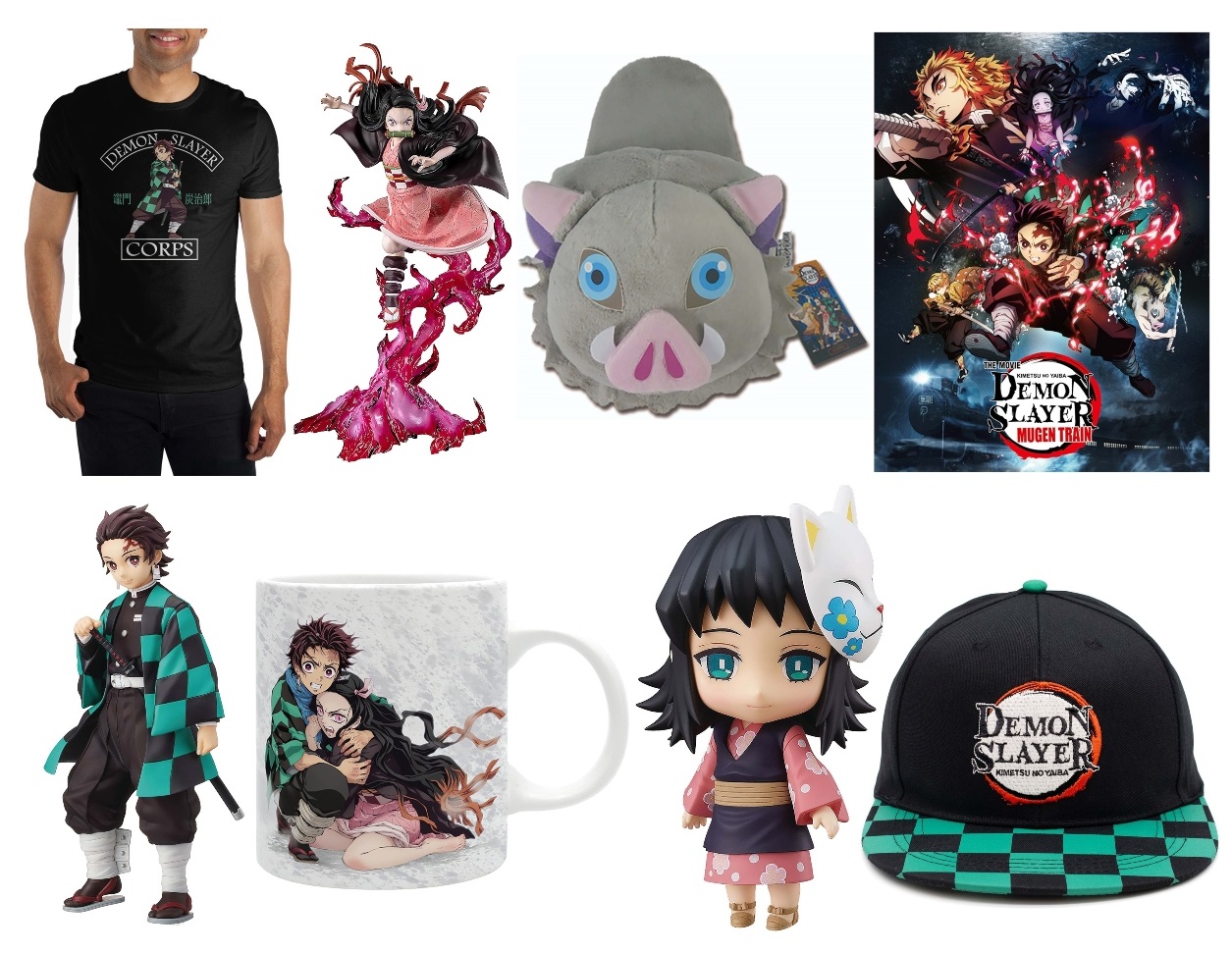 While there will always be room for classic, older anime series in our hearts, it's exhilarating to find a new show that is a blast to watch! The action in Demon Slayer will keep you on the edge of your seats, and fans may find themselves scouring the web for the best Demon Slayer merch. Mugs, shirts, collectible statues, you name it! If you can't get enough Demon Slayer, check out all of our Demon Slayer gift ideas.
Avatar: The Last Airbender Gifts
There are good cartoons, and then there are great cartoons. Avatar: The Last Airbender falls into the ranks with some of the greatest cartoons of all time! It's no wonder that someone might want some Avatar merch for their birthday. (Or Christmas!) Chow down with Aang and the gang with a collection of four nations ramen bowls, or hit the town in Avatar style with a colorful new pair of sneakers. These Avatar: The Last Airbender gift ideas are so cool, you may have to start training with master Katara at the Southern water temple.
Rick and Morty Gifts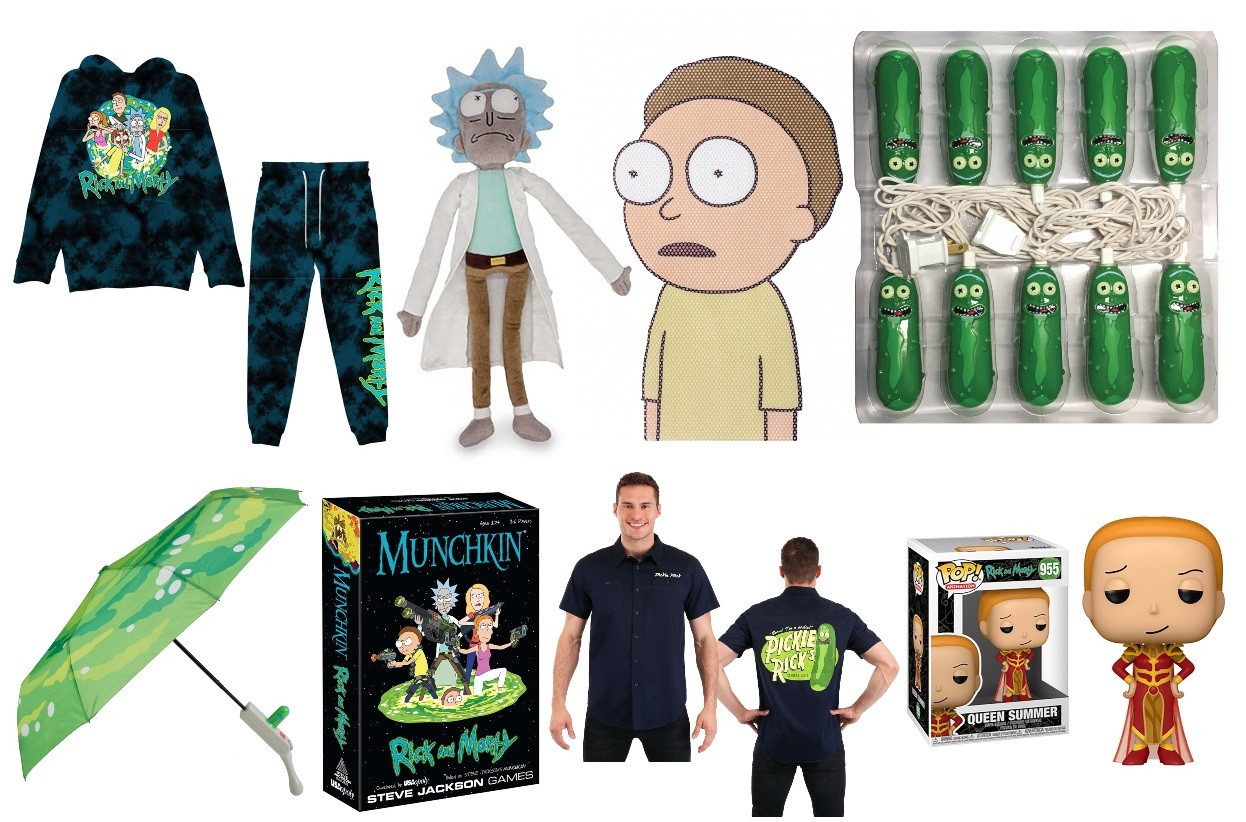 Cartoons are often viewed as television for kids, but there are adult cartoons such as Rick and Morty for older viewers. If you know that you'll be looking for adult cartoon gifts, perhaps your giftee (or you) would enjoy some Rick and Morty gift ideas. You can find a bunch of goofy Pickle Rick merch, as well as portal guns in strange places. You can even take Morty for a ride in your car! After all this adventure, it will feel good to lounge on the couch in a Rick and Morty sweatshirt set while watching your favorite cartoons.
Paw Patrol Gifts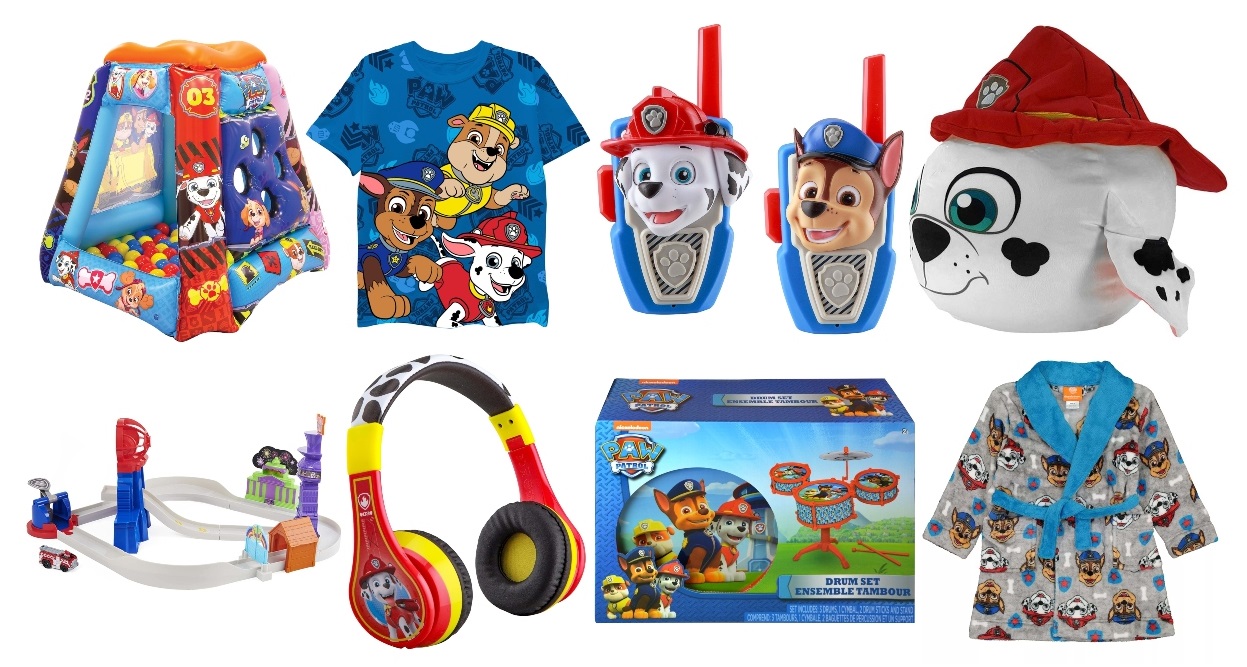 Little kids love to watch cartoon shows, so finding a cartoon gift from one of their favorite series is a great way to start off a birthday gift for your child, niece or grandkid. These Paw Patrol gift ideas are on a roll, with tons of fun toys and kids' clothing that they'll want to wear! They can feel like the star of the show in a Paw Patrol shirt, and who wouldn't want to rescue a city with a cool car track set? After all of that playing, maybe they'll take a nap with a cute Marshall pillow.
Dragon Ball Z Gifts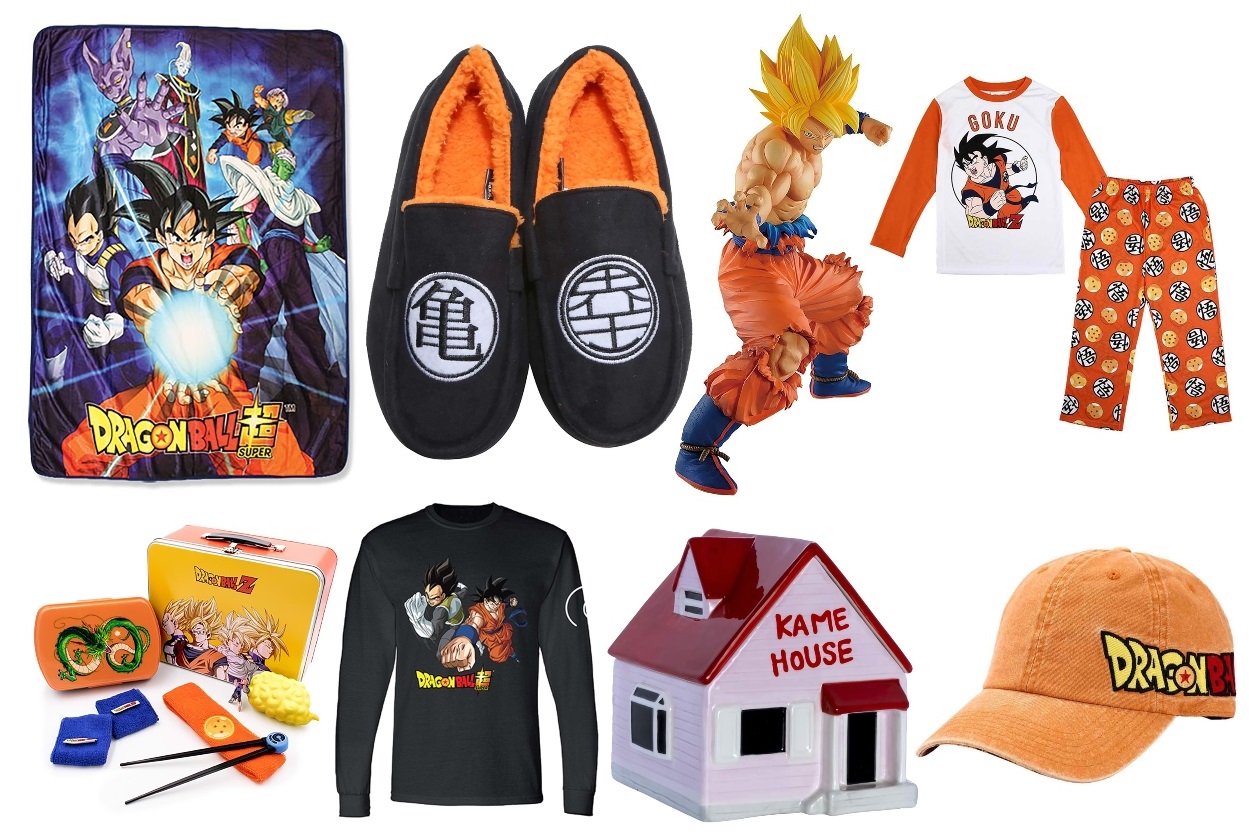 Get ready, anime fans, because we carry classic anime gifts from Dragon Ball Z too! Find the iconic Kame house as a cool cookie jar, or step into a cozy pair of Dragon Ball Z slippers. You can also discover awesome anime figures for your collectible shelves, including this Super Saiyan Goku statue! Find these and other epic Dragon Ball Z gift ideas for the anime fans in your life. Of course, we can't blame you if you want a few of these items for yourself.
My Hero Academia Gifts
Superheroes have been hot for a while now, and that includes superhero cartoons! My Hero Academia hits that sweet spot between anime cartoons and superhero shows, which makes it a favorite for so many people. There are tons of great shirts and hoodies for My Hero Academia fans, and don't forget other cool birthday gift ideas. Collectibles, ramen bowls and other accessories are great My Hero Academia gift ideas for anyone. (Can we say that these MHA gifts are a Delaware Smash?)
Sailor Moon Gifts
Have you ever dreamed that you had access to cosmic powers? Maybe you even made up your own planet and Sailor Scout character! The cast of Sailor Moon has made many of us wish we had cool abilities and a transformation sequence of our own. Maybe we can't fight intergalactic threats with cosmic powers, but we can still feel like part of the cast with these Sailor Moon gift ideas! Collect your favorite characters as anime figurines and action figures, or dress the part in Sailor Moon clothes and accessories. There's a lot of Sailor Moon merch out there, and it makes us want to collect it all!
Other Anime Gifts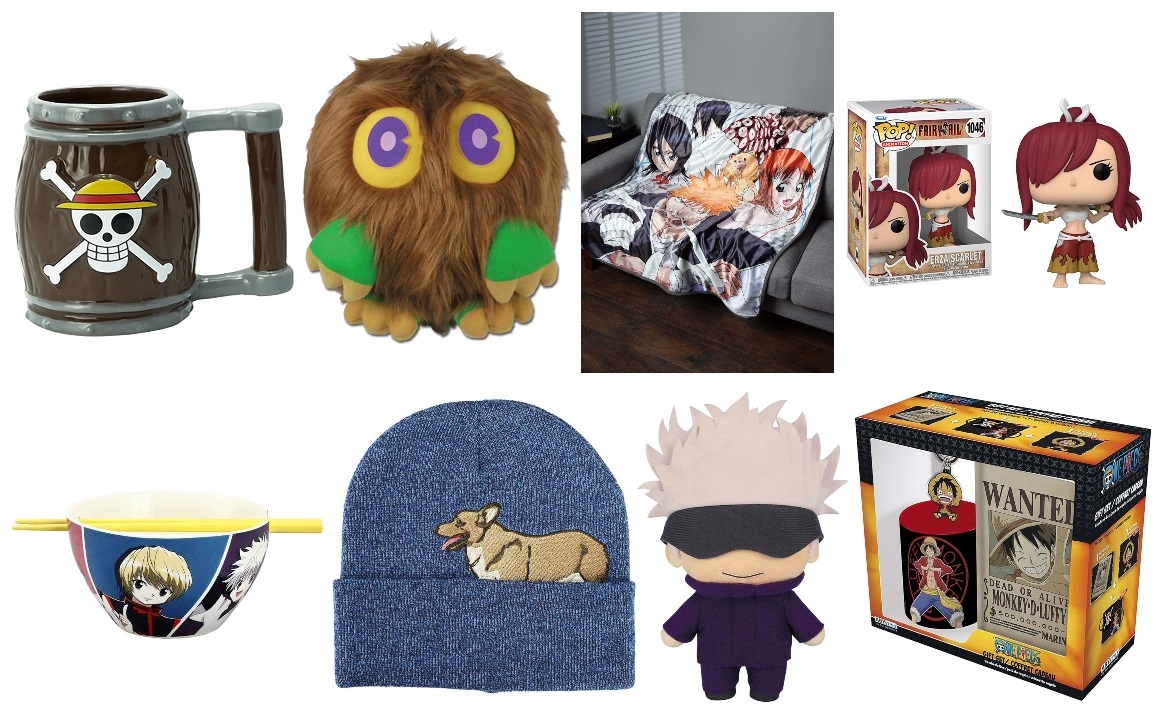 We could honestly talk about anime all day, but you're here to look at cool gift ideas for birthdays, Christmas, or just because! There are so many anime series that we had to mention at least a few more. Classics like Yu-Gi-Oh and Cowboy Bebop are often fan favorites, but don't forget about new shows like Jujutsu Kaisen. Just ask your anime-loving friend or family member for some of their favorite shows, and you'll be well on your way to selecting the perfect anime gift.
SpongeBob Gifts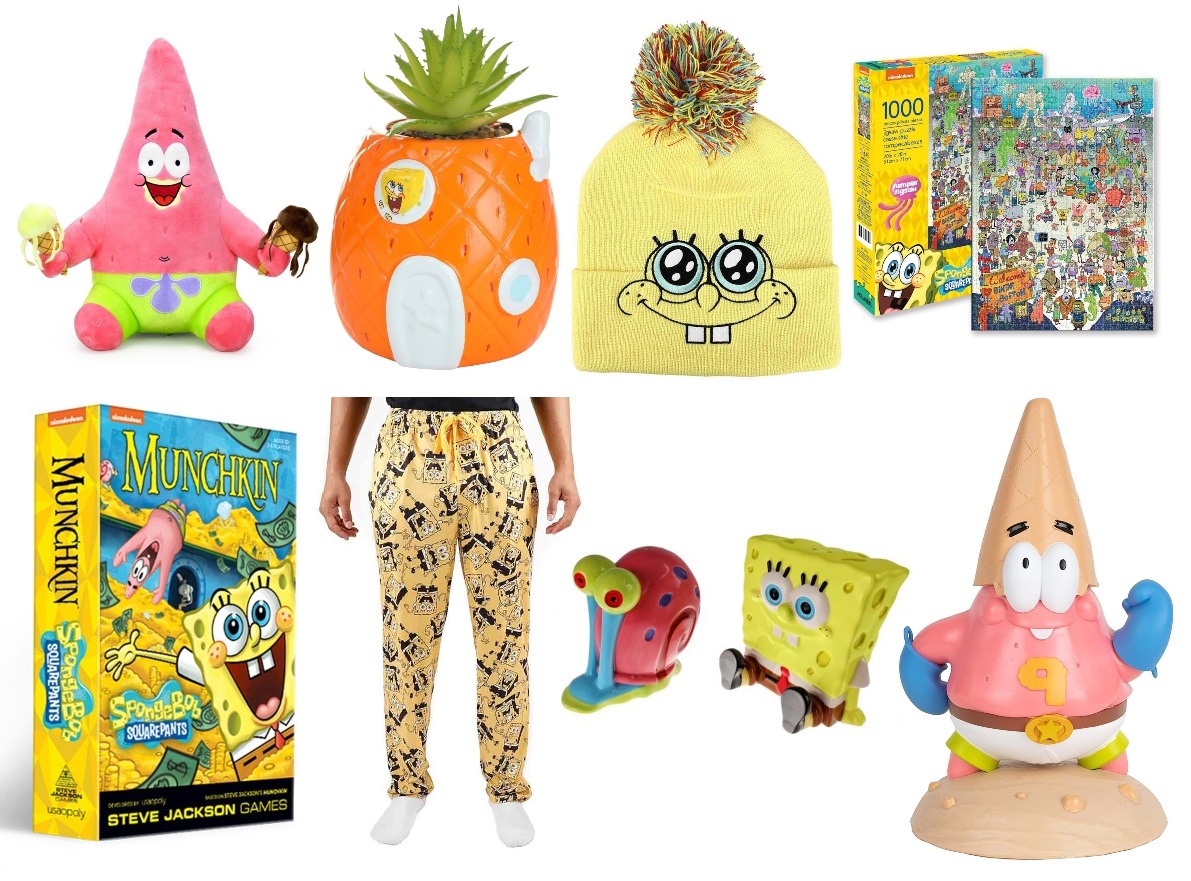 Do cartoons get much toonier than Nickelodeon's SpongeBob SquarePants? The exaggerated art, silly dialogue and crazy characters have been entertaining kids and adults alike for years! (And how many memes has SpongeBob spawned?) If you're hoping to capture this cartoon in gift form, you're going to love these SpongeBob SquarePants gift ideas. Have a great time indoors. Indoors. Indoors!—with SpongeBob games and puzzles. You can also find plenty of home goods and apparel to make anyone feel like they're in Bikini Bottom.
Sonic the Hedgehog Gifts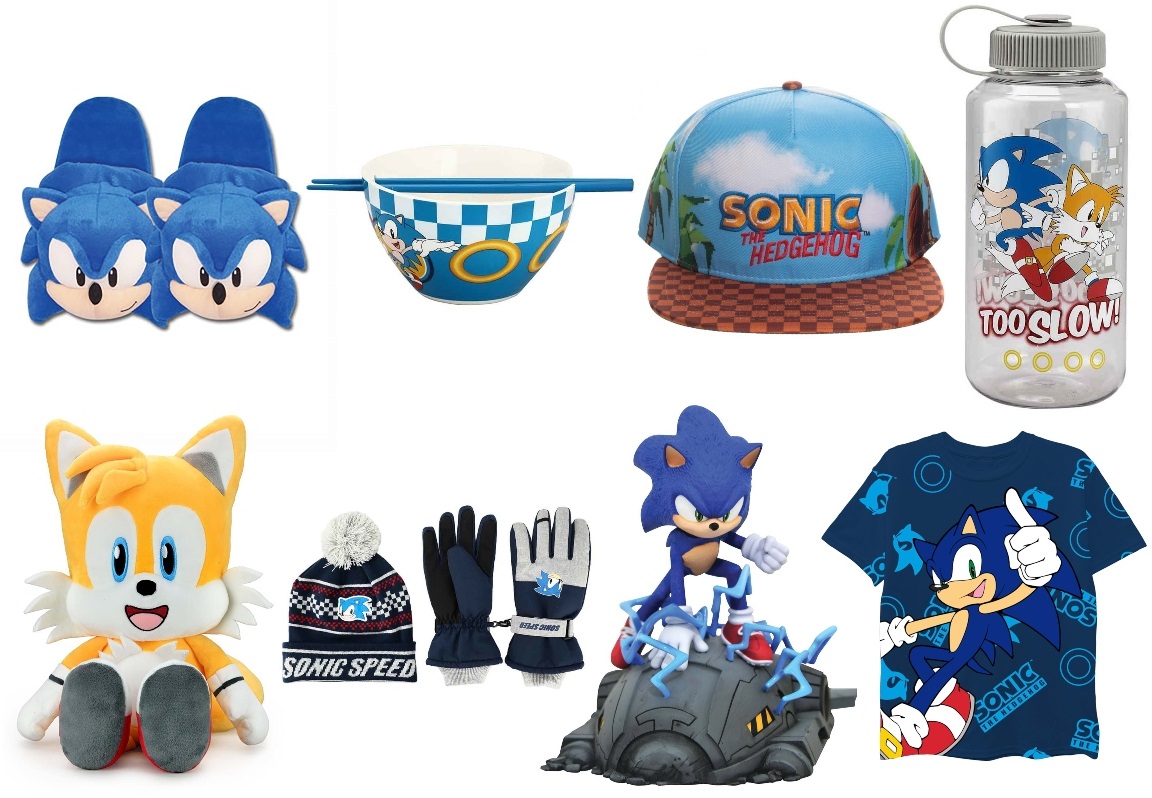 Many people are familiar with Sonic the Hedgehog from the video games and the live-action movie. But Sonic the Hedgehog had a cartoon show as well! You can find plenty of Sonic gift ideas at FUN.com for big and little fans, from youth apparel and accessories to adult slippers and collectibles. You can help your friend or family member decorate their game room, or find the perfect birthday gift for a Sonic-obsessed nephew. Just make sure to snag your Sonic gifts early, because they gotta go fast!
Trolls Gifts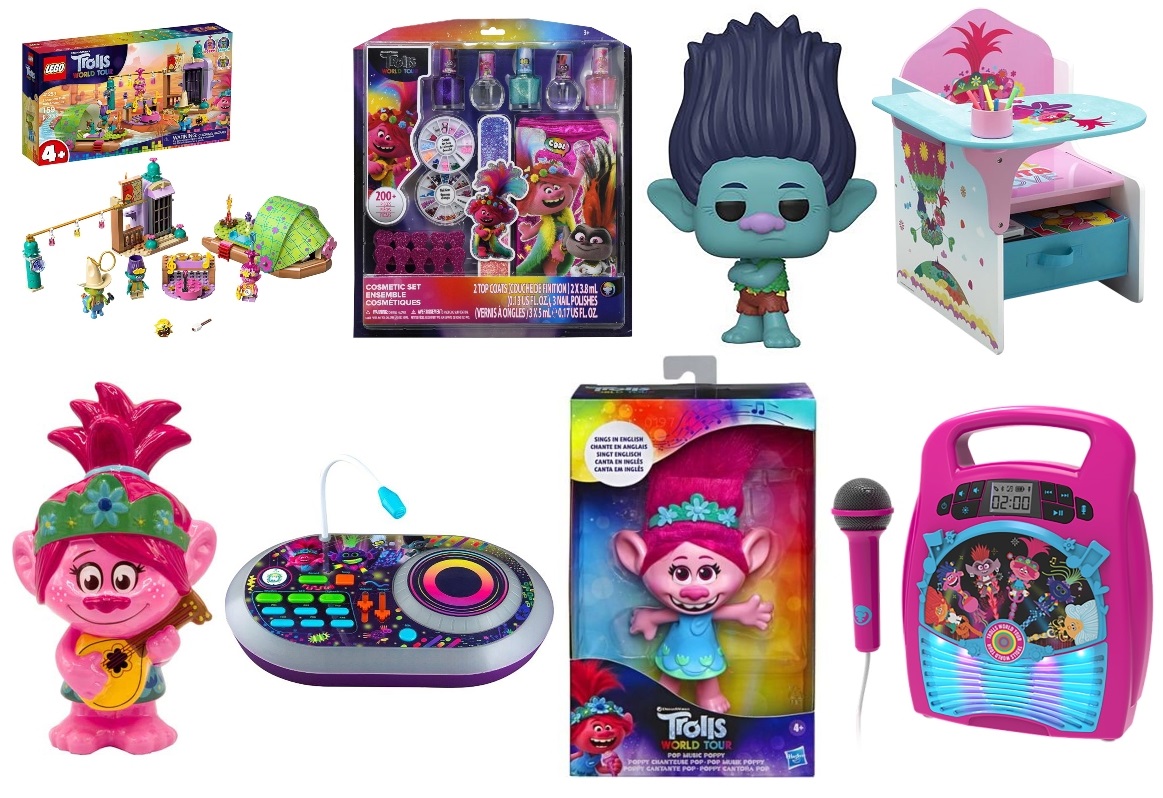 Are you looking for cartoon gifts for kids? Look no further than Dreamworks' Trolls! This colorful cartoon likely has your kids singing and dancing around the house. Encourage their musical talents with fun karaoke sets and music toys, or let them set off on their own adventures with Trolls LEGO sets. These Trolls gift ideas will surely be a hit with your little cartoon enthusiasts!
Simpsons Gifts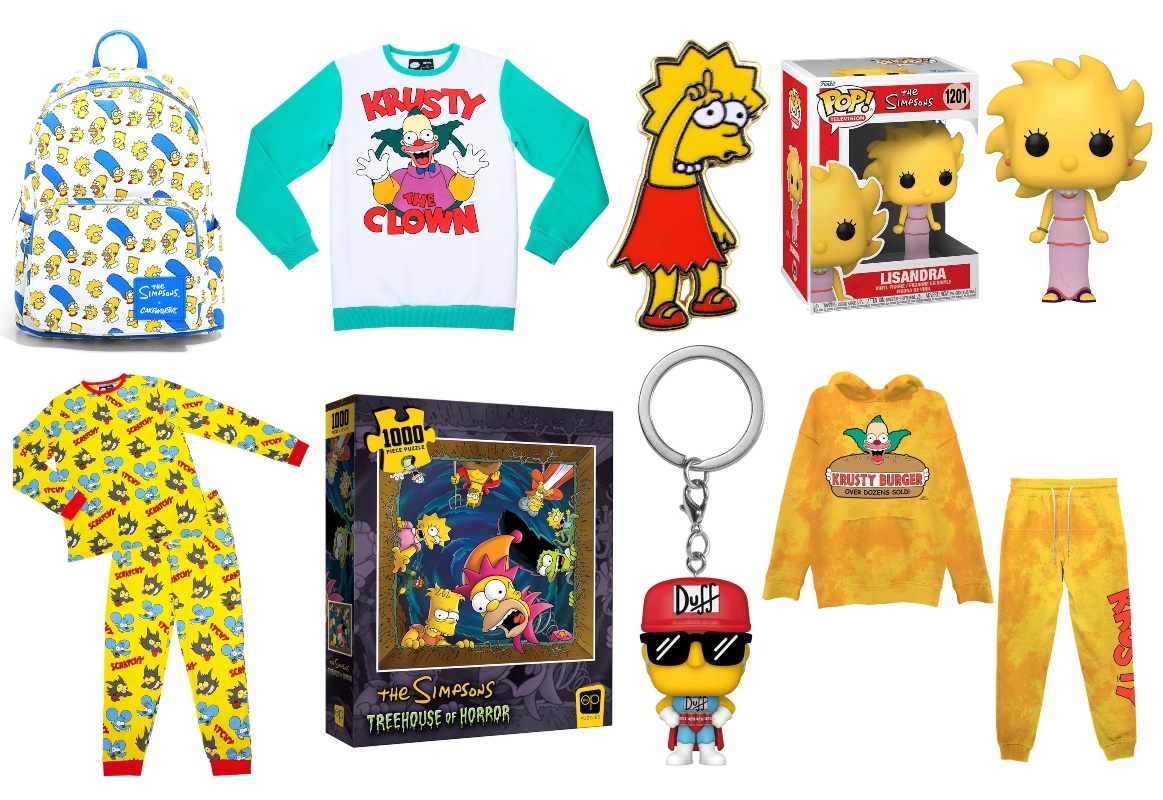 As you very well know, cartoons aren't just for kids. We love adult cartoon shows such as Futurama, The Venture Bros. and, of course, The Simpsons! How they keep a show entertaining for so long is beyond us, but The Simpsons holds records for being the longest-running animated series in the United States. It's no wonder that you might know someone who would appreciate some Simpsons gift ideas! We love the Cakeworthy Simpsons apparel line, but don't overlook Funko Simpsons goodies. It's unpossible that your Simpsons gift will fail!
Beetlejuice Gifts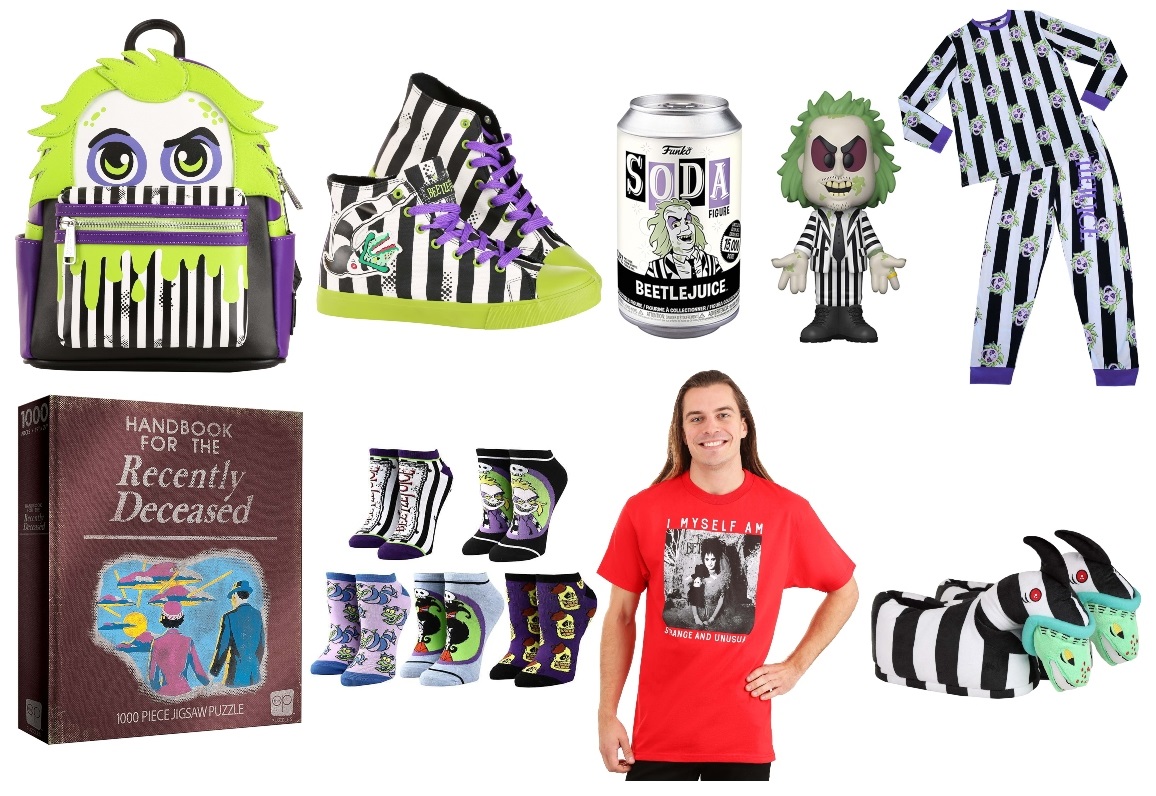 We love a good 80s cartoon—and many animated TV series were based on some of our favorite 80s movies! This includes Beetlejuice, and we love all of these cool Beetlejuice gift ideas. The Sandworms are such colorful creatures, and who could forget Beetlejuice's famous striped suit? You'll just have to stifle the urge to yell "It's showtime!" when handing out one of these Beetlejuice gifts.
South Park Gifts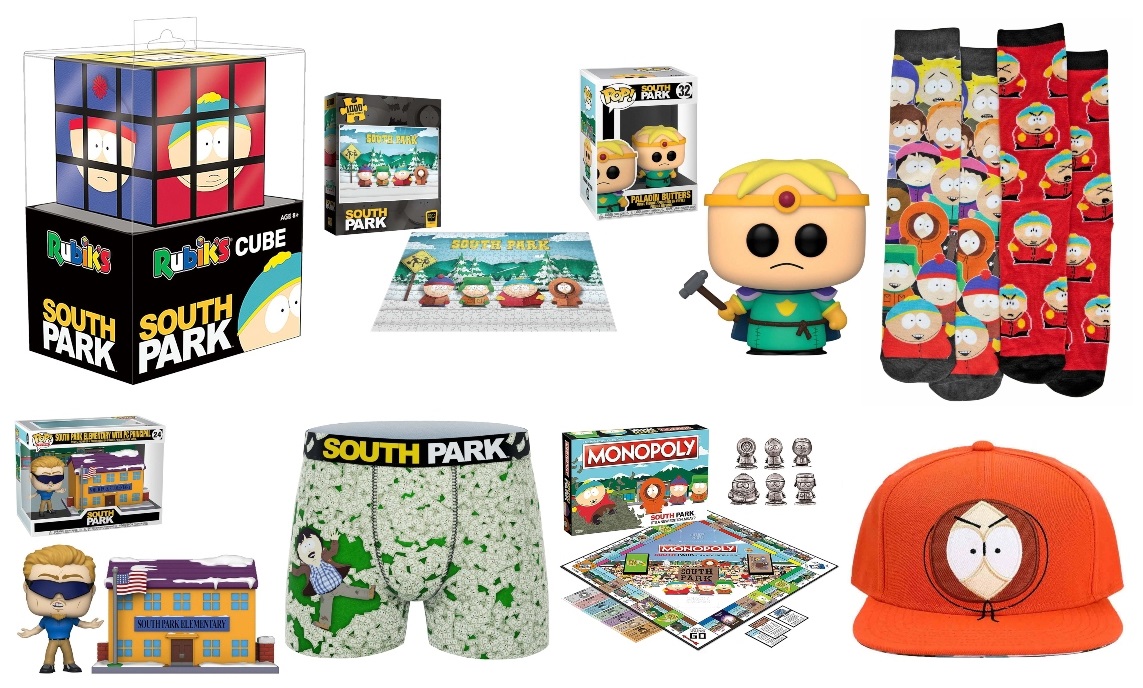 You will respect our authoritah when we say that these are some of the best South Park gift ideas. Fabulous Funko makes a bunch of South Park Pop! figures, and who can resist a collectible Monopoly game? You can even dream of rolling in a pile of money with some South Park boxers. (Whoever said anything that's fun costs at least $8 might have a point!)
Transformers Gifts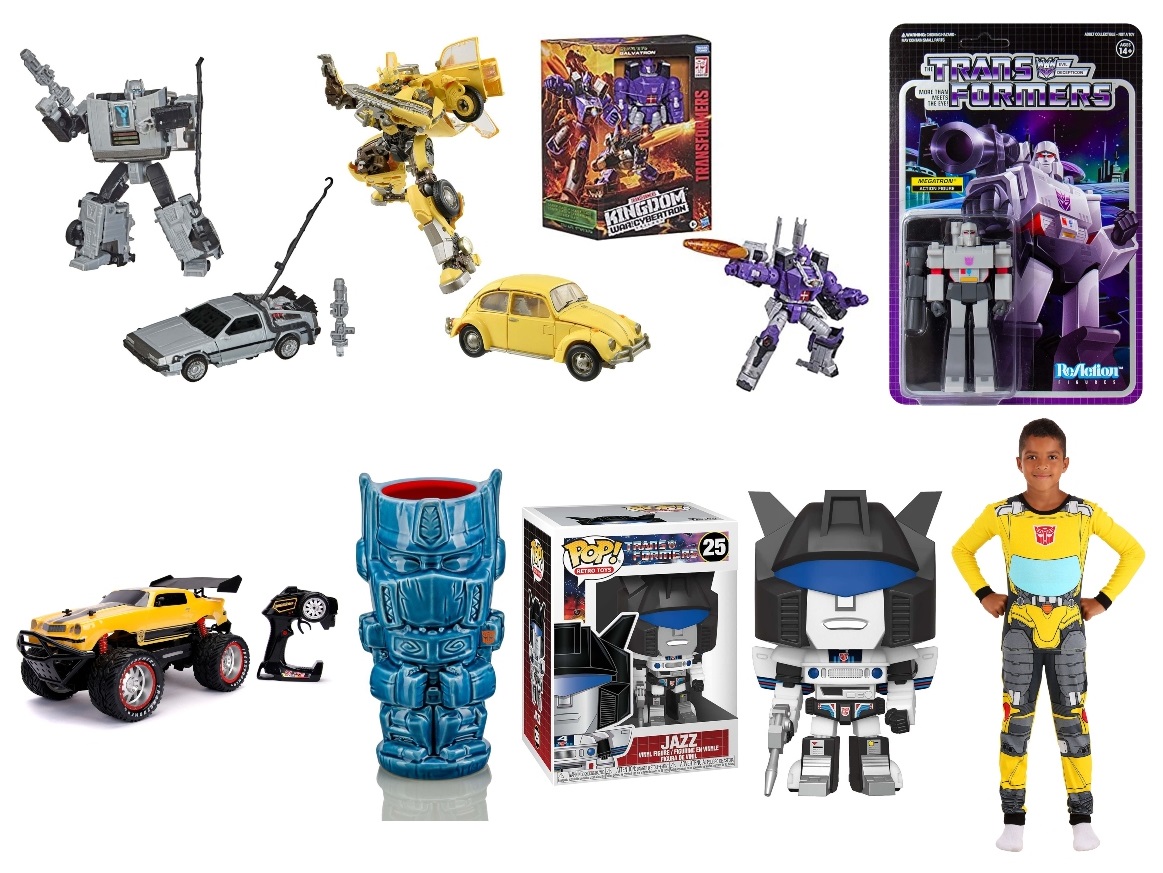 Some cartoons were made to sell toys, so naturally, you will have a plethora of action figures and other awesome toy gifts! Transformers was one such show, so get ready for a ton of epic action figures, RC vehicles and more. You can even find collabs with other properties, like this Back to the Future DeLorean Transformer. (Appropriately named Gigawatt!) Don't forget to check out the rest of our Transformers gift ideas for even more kids' toys and collectibles.
DC Comics Gifts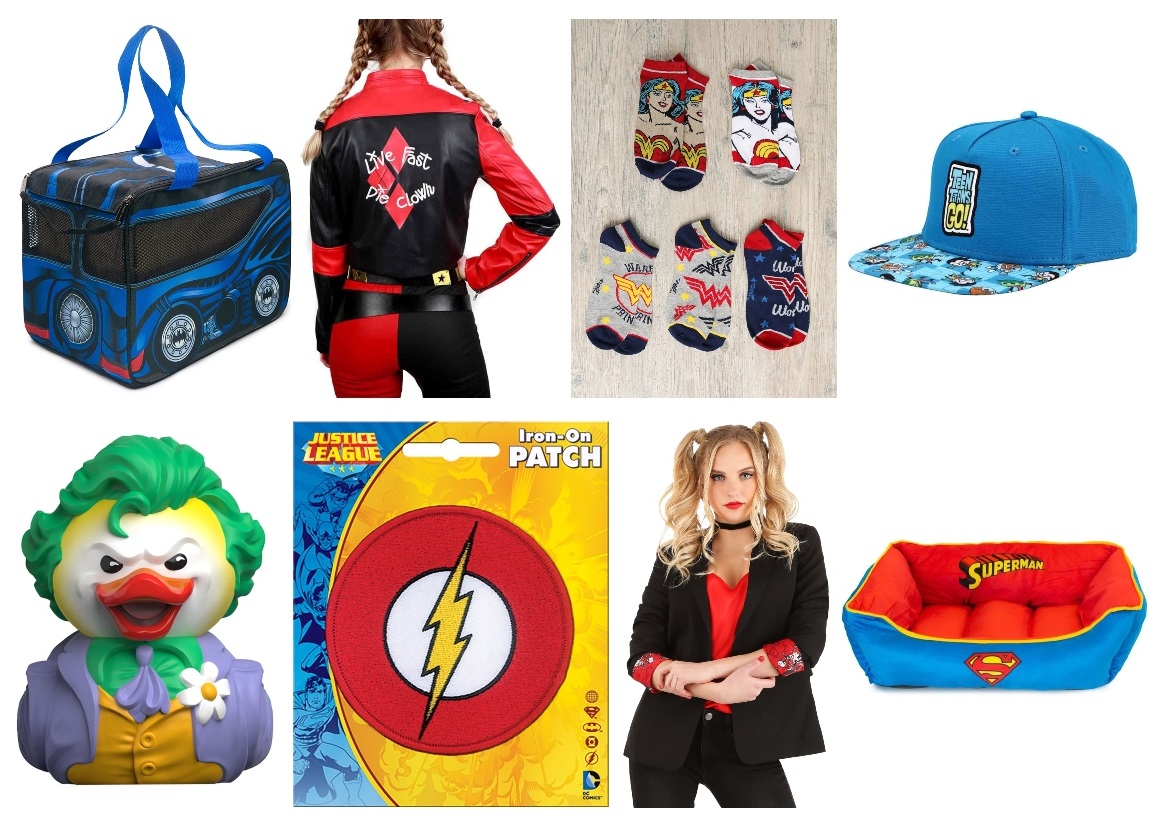 Similar to Disney, Star Wars and Marvel, DC Comics has had many successful animated TV series. We love Batman: The Animated Series, Justice League, Teen Titans and other awesome superhero cartoons! Kids and adults love DC cartoons, whether you grew up with them or you're just getting interested. And, of course, fans of these shows will love any and all DC comics gifts. Find out some of their favorite shows and characters, and you'll be a super gift-giver in no time!
Teenage Mutant Ninja Turtles Gifts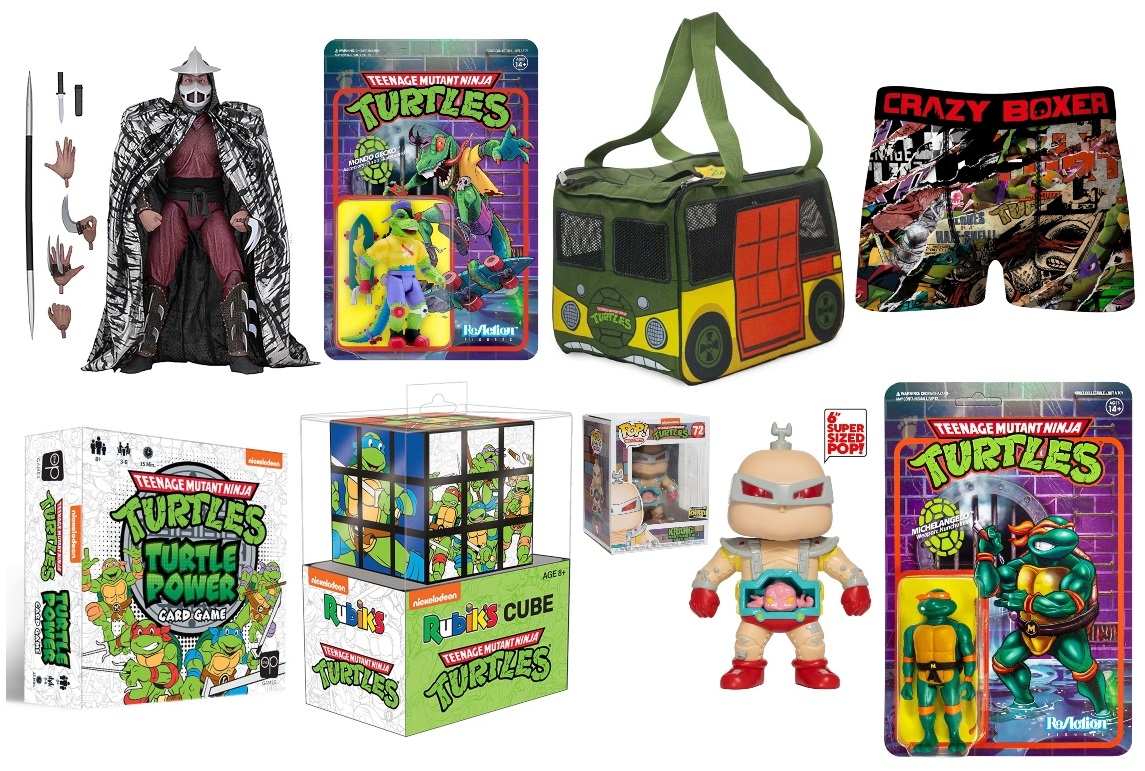 Cartoons have been known to boldly go where no show has gone before. (Seriously. Samurai Pizza Cats was a thing, and it was awesome!) When Teenage Mutant Ninja Turtles first appeared as a cartoon for the masses, it may have initially had some people scratching their heads too. We're glad they took that leap of faith, because TMNT is awesome! Whether you're a fan of the original cartoon or you have younger family members who love the newer cartoon series, we have Teenage Mutant Ninja Turtles gift ideas for fans of all ages.
Looney Tunes Gifts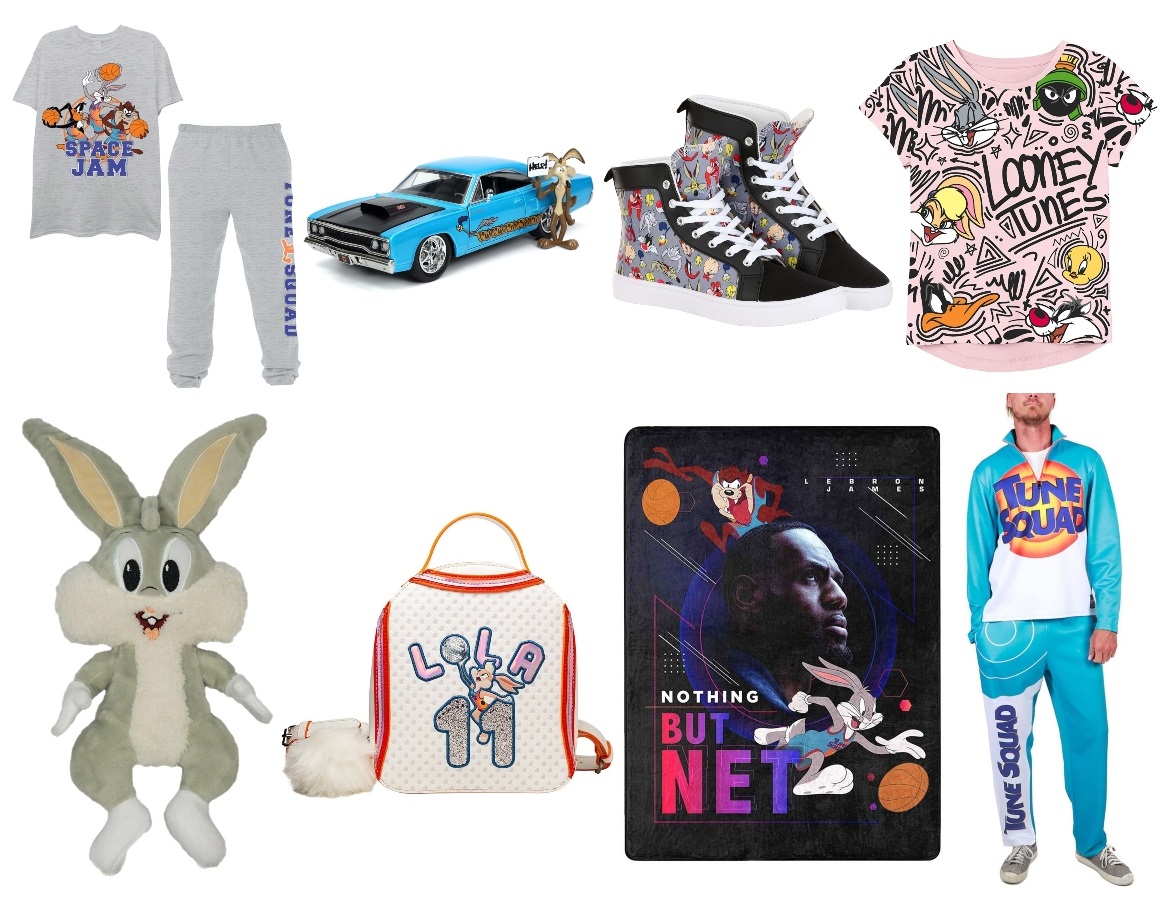 What's up, doc? You say that you're hunting for wascally gift ideas? Look no further, because we have Looney Tunes gifts for the whole family. (Including your dog!) Snuggle up for a Space Jam session with a comfy throw blanket, or celebrate rabbit season with your pooch and a Bugs Bunny dog toy. Of course, there are plenty of stylish Looney Tunes apparel and accessory items you can find without contacting ACME. (Anvils not included.)
Masters of the Universe Gifts
Help He-Man and the gang save the day with a number of Masters of the Universe gifts! Fans of the original series will love these retro He-Man action figures, and who doesn't love an entire playset? Kids will love adding He-Man's sword to any pretend play session, and let's not forget trusty Battle Cat. Get ready to defend Castle Grayskull from the evil forces of Skeletor!
Care Bears Gifts
We really have been on a roll with the 80s cartoon gift ideas, and there's no stopping us now. Maybe He-Man wasn't your jam, but you Care-a-Lot about the Care Bears! Find cute Care Bears shirts and accessories, and let's not forget Care Bears plush toys. The plushies might look a little different than the originals, but we can assure you that they're just as cute and cuddly. We even made a special collection of FUN exclusive Care Bears home décor for the cutest playroom in town!
Scooby-Doo Gifts
We have already shared some of our favorite cartoons by the likes of Nickelodeon and Cartoon Network, but let's not forget the best of Hanna-Barbera: Scooby-Doo! There have been so many Scooby-Doo series that fans may range from your youngest cousin to your grandmother. Naturally, you can find tons of Scooby-Doo gifts for kids and adults. Subtly geek out in a Scooby-Doo blazer, or solve the latest mystery with a haunted mansion playset. Even your dog can get in on the fun with Scooby-Doo pet accessories. Jinkies!
G.I. Joe Gifts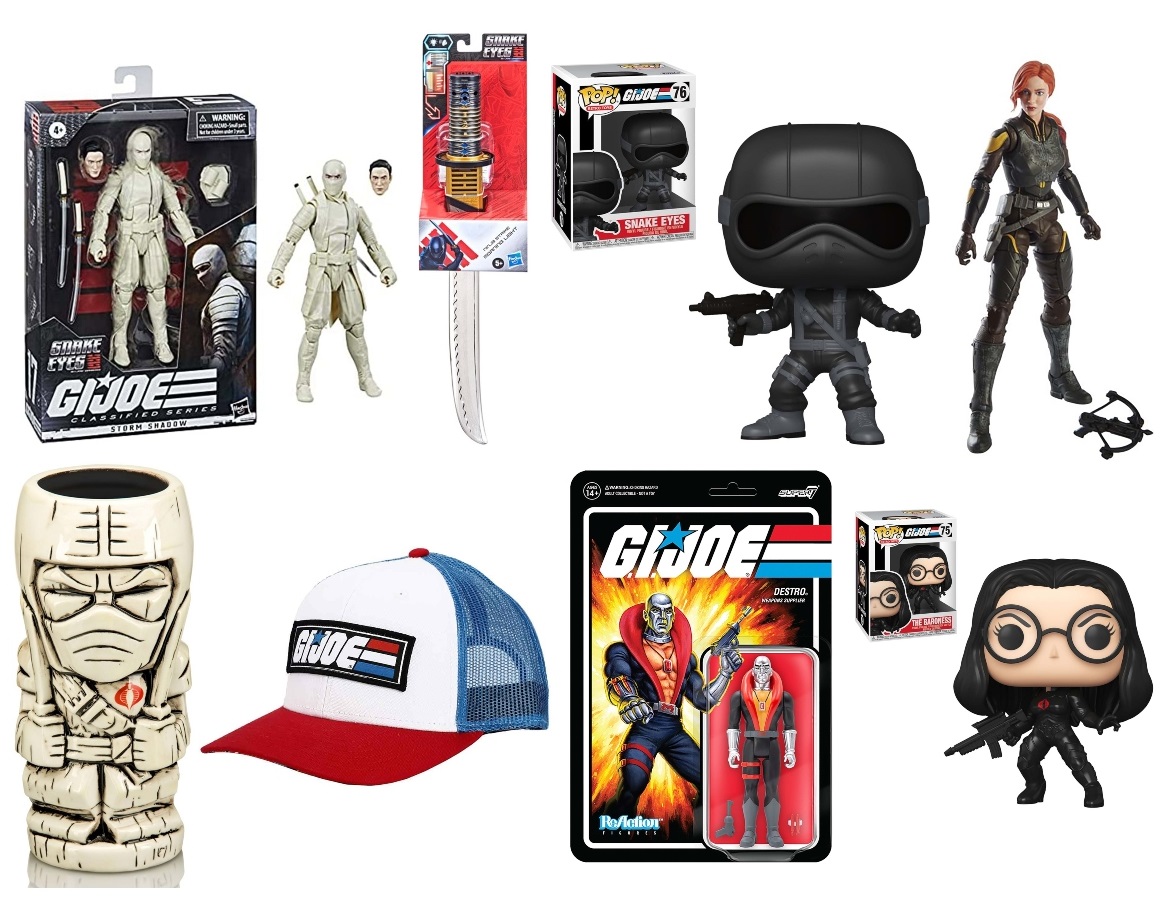 Yo Joe! You won't have to worry about the likes of Cobra with these G.I. Joe gift ideas. Naturally, you'll find plenty of G.I. Joe action figures, but don't let that stop you from buying a cool hat or Geeki Tiki mug. Defeat the likes of Storm Shadow with a toy Snake Eyes sword, or take down Destro and his Iron Grenadiers. Whether you're buying these G.I. Joe gifts as collectibles or toys, knowing is half the battle!
We hope you were able to spot tons of great cartoon toys and gifts for your next event! Did we cover any of your favorite cartoons? Was there a cartoon character toy that you really wanted as a kid? We'd love to hear your thoughts in the comments. Also, don't be shy and let us know if you think we need more cartoon merch. New shows to love are popping up all the time!