Slippers for the Family
There are few pieces of footwear more versatile or practical than slippers. They make running outside to start your car on a frosty morning a quick and cozy activity. Gifting someone with a pair of slippers is like giving them a hug they can enjoy year-round. And when it's the end of a long day, there's nothing quite as comforting as switching into a cuddly set of pajamas and your favorite pair of warm slippers.
Whether the family wants to settle in for a matchy-matchy movie marathon or you want just one more Father's Day gift idea, slippers will make it happen. From Care Bears slip-ons to Hulk house shoes and funny kids' slippers, you'll find a pair that each member of your family can love!
Fun Kids' Slippers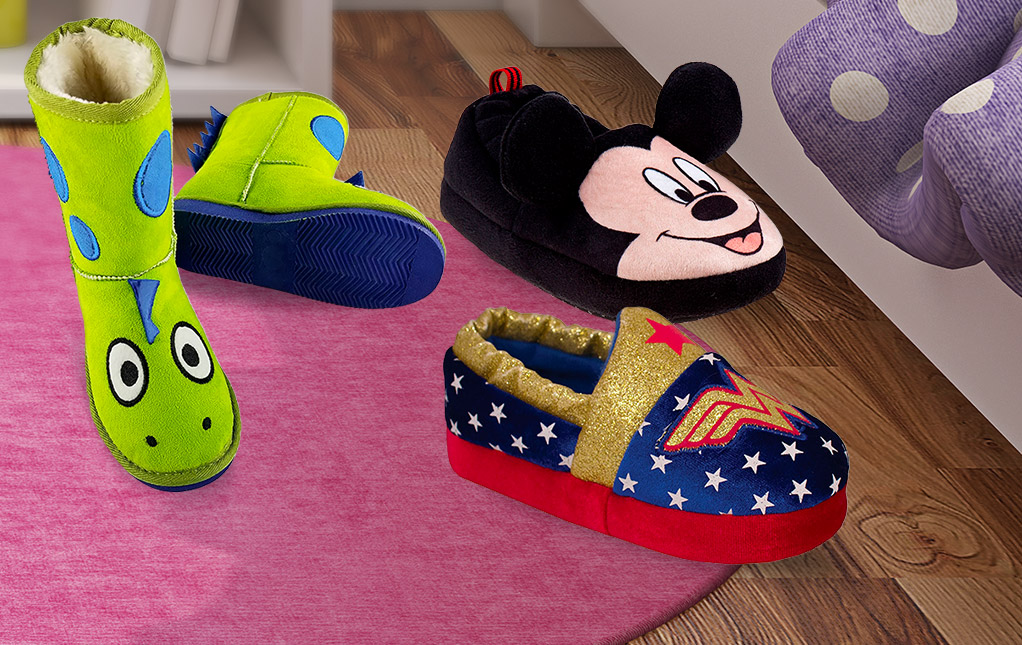 You successfully got your kid to change their socks every day by filling their drawers with playful pairs of character socks. They're smelly when you pull them out of shoes, but at least your kid's toes stay warm while they lounge. However, now they seem to think they don't need anything better if asked to do chores.
Protect their toes (and socks) with slippers that'll make every activity fun! They'll feel as magical as Mickey when they sweep the floor in cozy Disney slip-ons. And these dinosaur slipper-boots will make taking out the trash (and every other task) feel like an epic adventure!
Character Slippers for Adults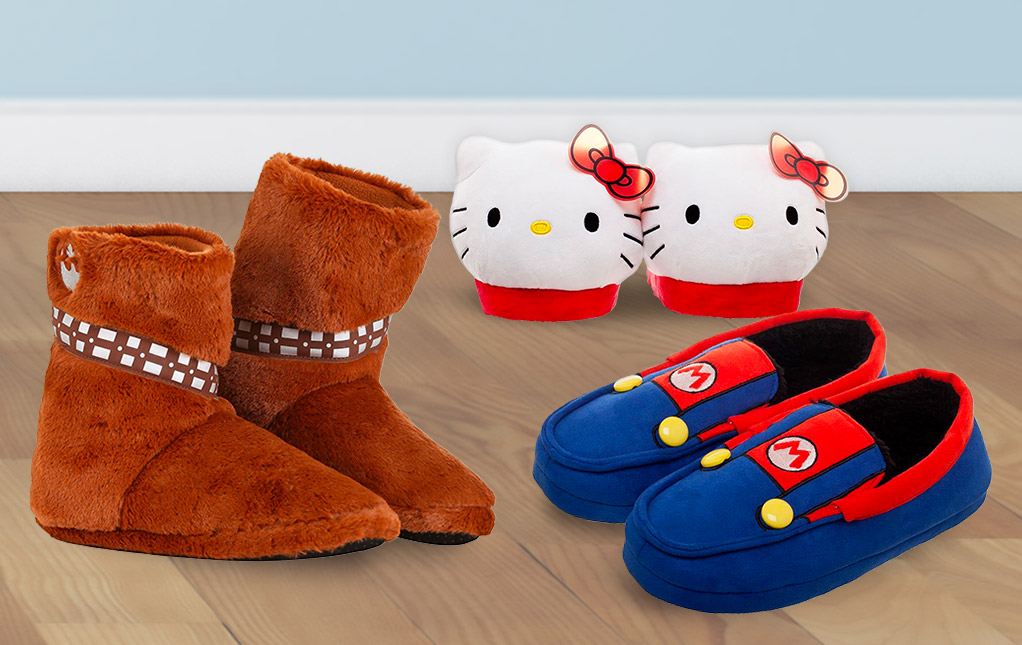 Healthy wardrobes include the essentials. A mix of casual and formal wear, a diverse selection of intimates, and slippers will keep you ready for most events. You probably have house shoes for grabbing the mail. But, tan slip-ons can be boring. Upgrade your indoor footwear with funny slippers for adults!
Patrol your home in Chewbacca slippers that will help you face spiders building webbed kingdoms in your basement. Challenge your kids to a slippers-race with Mario moccasins. Whatever you choose, your slipper game will be more fun with pairs based on your favorite characters!
Animal Slippers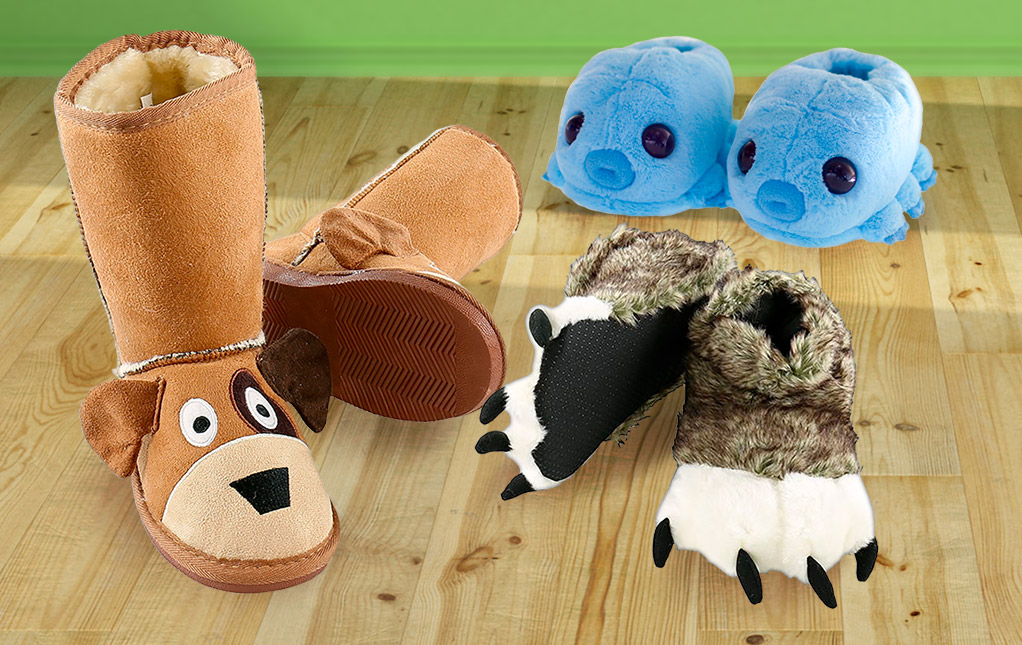 Bare feet are great for the beach and we don't have to tell you how soft, fresh-cut grass feels under toes. But sometimes it's better to have bear feet—wolf paws and dino feet are excellent too! Whether you're completing an animal costume or looking for a wild update for your loungewear, animal slippers are the way to go!
For an animal-lover gift that's just as comfortable as it is unique, you've found the right place. Our selection of animal slippers for adults offers everything from plush water bears to cozy mukluks that match our selection of kids' animal slippers!