Kid's Addams Family Halloween Costumes
Kids love dressing up. It's just a good time all around. If you need a kid's costume, especially one that pairs great with the rest of the family, Kid Addams Family Costumes are a perfect choice! Whether your child wants to be Wednesday, Lurch, or even Cousin It, these costumes will transport them to the world of the Addams Family. Let your child embrace their dark side with Kid Addams Family Costumes.
Lurch Costumes
If you looked up the phrase tall, dark, and freaky, Lurch's off-putting photo would be used as an example. A Lurch Costume is an excellent choice if you're looking for a unique and memorable boy's costume. Kids love to play dress-up and pretend to be their favorite characters, and a Lurch Costume is perfect for this. With its unique and imposing presence, your child will feel confident and assertive as they channel their inner Lurch. He also plays a mean piano.
Kids Wednesday Addams Costumes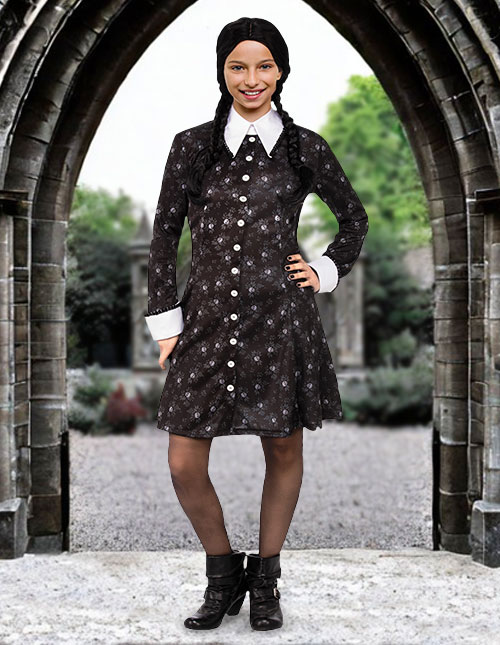 Wednesday Addams is smart, sassy, and slightly creepy, making her an excellent choice for any girl who loves a touch of macabre. If you agree, then death stare at a Girl's Wednesday Costume. It has been a popular costume choice for years and will continue for many more. If you're looking for a timeless girl's costume that never goes out of style, the Wednesday Costume, Girl is an excellent choice. Embrace your inner Wednesday for every day of the week.