Top Five Disney Décor for the Office
Disney movies aren't just for children. Disney movies are for hopeless romantics, nostalgia junkies, and animation enthusiasts. Disney movies are for everyone! Don't dim down your love for Disney when you're hard at work in the office. Show Accounting and HR that you're 100% devoted to Disney even when you're shuffling papers and making important calls. When you're surrounded by Disney décor, every day ends 'happily ever after,' even if you're a little stressed and really tired. One quick glance at a favorite Mickey Mouse mug on your office desk and you'll be reminded of the magical world of Disney. What a wonderful place!
The top five categories of Disney décor for the office are listed below. If you always want a dash of Disney in your life, whether you're sipping a cup of coffee or making lunch in the breakroom, make sure to pick up a product from each category!
5. Disney Mugs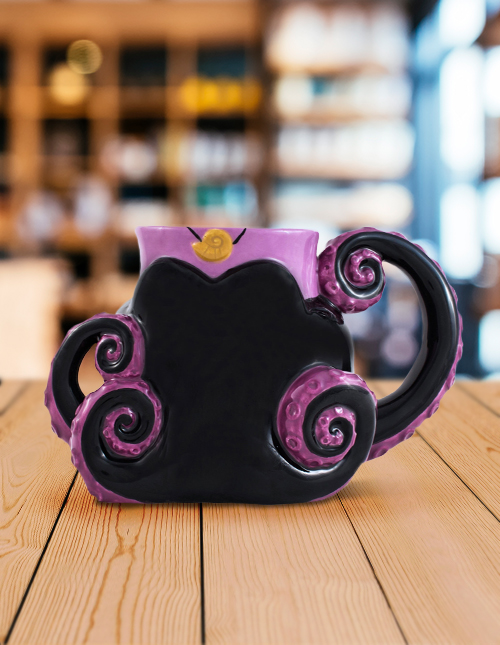 Are you looking to enchant your co-workers (and even your boss) each and every morning? Great, we have the best Disney mugs specifically for that reason! Our one-of-a-kind ceramic Disney mugs might go missing from the breakroom because they're durable and beautiful. Sip your morning cup of coffee or tea and picture yourself as your favorite Disney character – or villain. Are you on the quest for power like a villain or waiting to be rescued like a princess? Of course, decide after drinking your morning cup of coffee for the best results!
4. Disney Appliances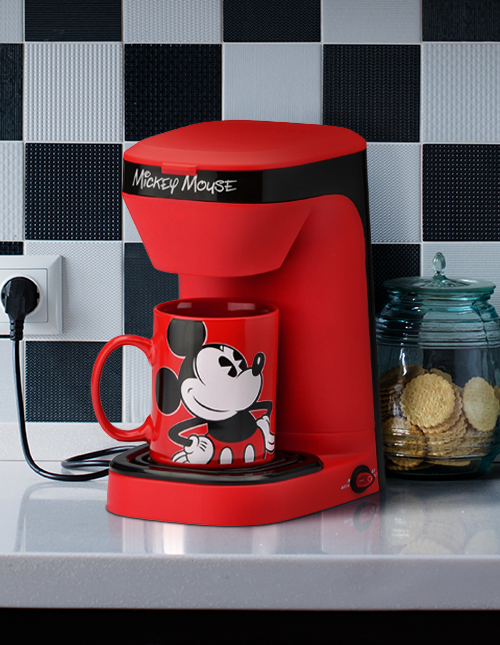 Thank goodness for lunchtime! It's a time to clear your head and fill your belly, and with Disney appliances, your favorite snacks and lunches will be even tastier. (We didn't think it was possible either!) Will each ham sandwich bite taste a little more magical if the bread is toasted in a bright red Mickey Mouse toaster? We think so! Brussel sprouts even taste better when eating from Disney-themed plates and spoons. With Disney appliances, you'll never have a bad meal again.
3. Disney Toys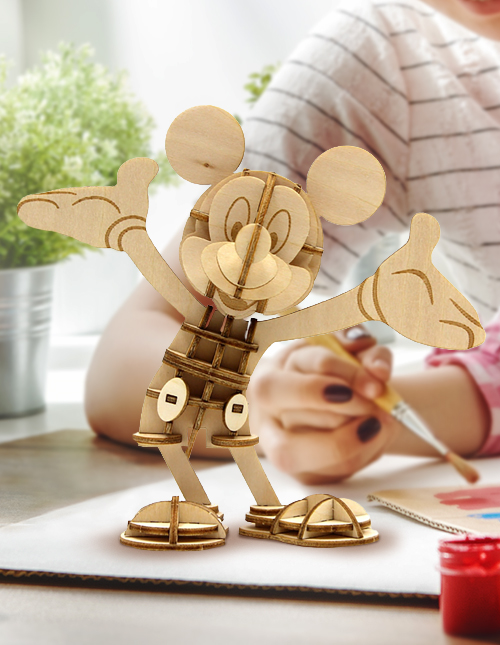 Take a break from working so hard to put together a Disney puzzle in an open place like the breakroom. Like Disney movies, Disney toys aren't just for children, they're for everyone! We bet co-workers will want to join in on the fun too, winning you more friends while building healthy relationships. Adorn your work station with Disney toys and collectibles so you feel more comfortable while you're crunching numbers. The Disney figures and statues will make it so you never feel alone in the office.
2. Disney Books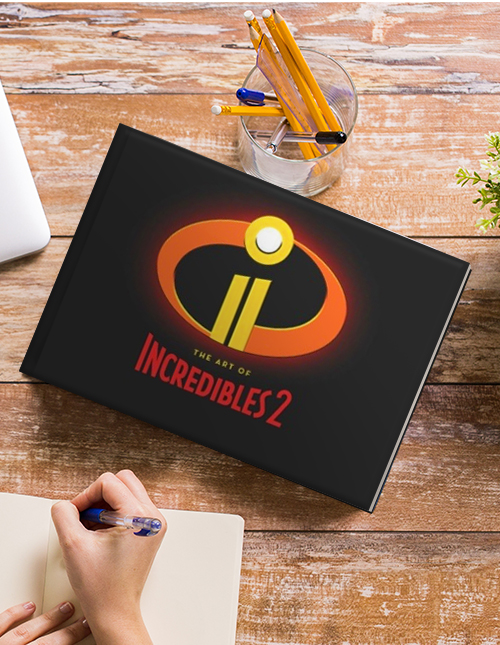 Take a break from reading and typing to look at beautiful animation on glossy pages. Our selection of Disney books feature the timeless stories you grew up with as a kid. They're perfect for children who love reading before bed or adults who want to brush up on their Disney knowledge. You never know when Disney facts will come in handy for trivia night.
1. Disney Teapot Sets
Care for a spot of tea? You'll be sipping in style when you brew a batch of black tea with any of our Disney teapots. They make great gifts for Disney lovers and children. Girls will love having a tea party for their family, friends, and dollies too if they're using a teapot featuring a beloved Disney princess. Teapots are one of our favorite gifts for Disney lovers!
Disney Christmas Decorations
Mickey and Minnie Mouse know a thing or two about spreading joy! Help spread holiday joy by adding Disney Christmas decorations to your family's living space. Their smiling faces blended amongst Disney stockings, wreaths, and presents will make all your yuletide dreams come true!
Disney Christmas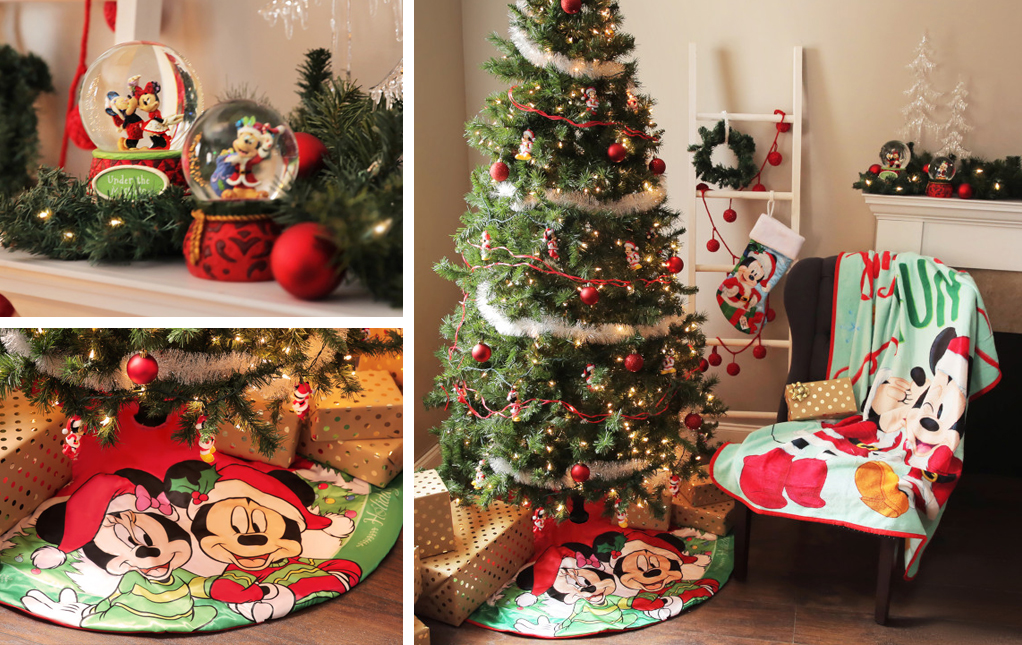 Sorry Santa, Mickey Mouse is here to steal your thunder this holiday season. Disney-obsessed families will love the infamous Mouse couple appearing on lush, red fabric, white trim and sparkly accents. Use the Mickey skirt to highlight all the presents surrounding the decorated tree. They will accent your Mickey Mouse snow globe perfectly!
Disney Gifts for Adults
What do you give a friend as a birthday present? The same thing you'd give a 7-year old! Disney gifts for adults are heartfelt and personable. Give them as a graduation or anniversary gift. All of the following are unique Disney gifts to showcase in a community area like the kitchen or living room. Cooking and baking are more fun with Disney appliances!
Aladdin Cookie Jar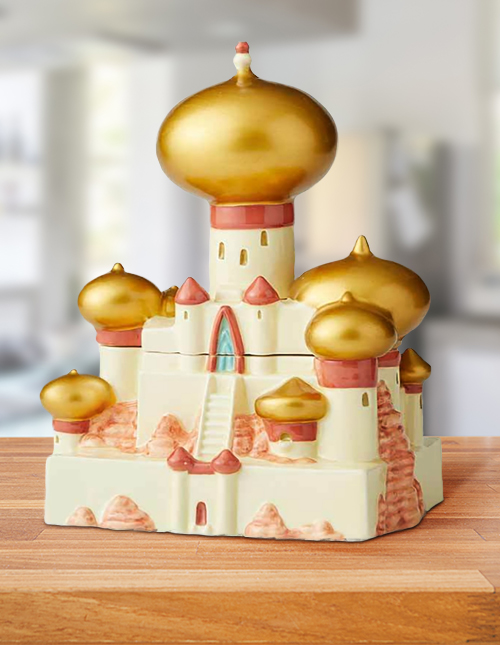 Would you trust Aladdin with your freshly-baked cookies? Put them in the Aladdin cookie jar so no one can snatch them. (Especially that jerk, Jafar!) The beautifully painted ceramic cookie jar is a miniature version of the legendary palace. The top opens up to hold any sweet snacks you don't want to be stolen. It offsets Aladdin and Jasmine dinner plates perfectly.
Mickey Mouse Coffee Mug
We love a good heat activated mug! Sit down for your morning cup of coffee with this hand-wash only Mickey Mouse mug. Magical images appear and disappear depending on the temperature of the liquid. Drinking from Mickey mugs make for magical mornings! (Say that 5x fast!)
Mickey Mouse Slow Cooker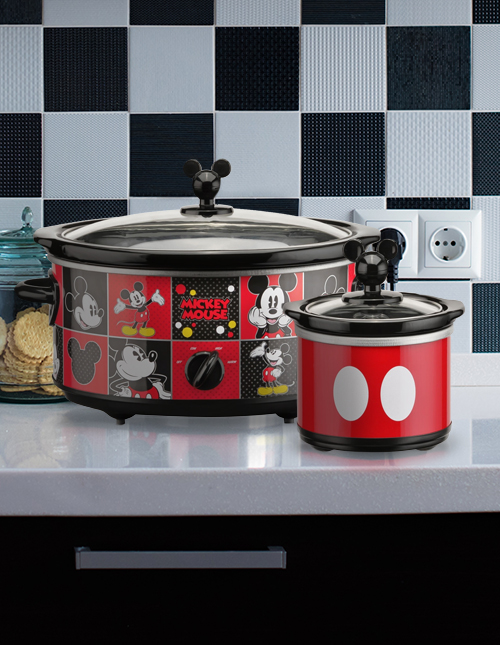 Don't worry about dinner, Mickey has it under control! The Mickey Mouse slow cooker will make sure pot roasts and beef stews are cooked to perfection when you're busy. This nifty little gadget is a kitchen-must! It's a 5-quart cookie with an adjustable temperature dial. It's made of ceramic stoneware with a cute, mouse-head topper. When Mickey Mouse is in charge of dinner, you never have to worry!
Minnie Mouse Cooler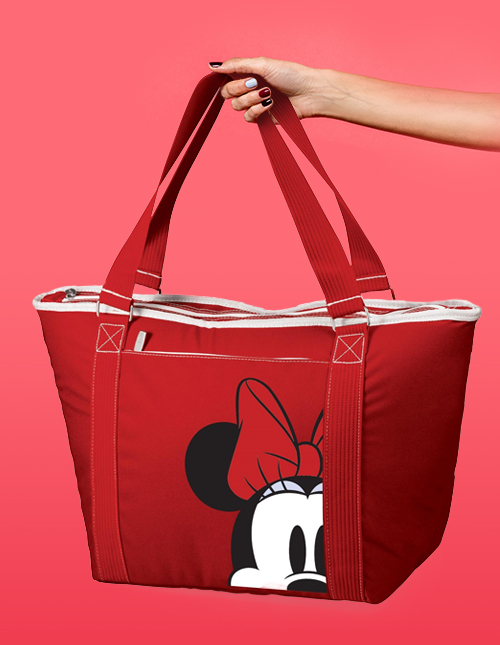 If you're going on a picnic, Minnie wants to come along! Introducing the perfect picnic partner: a Minnie Mouse cooler. It conveniently holds all your food necessities inside the zippered pocket while the straps hang comfortably off your shoulder, great for a stroll through the park. A handy moisture-resistant interior helps with clean-up while the exterior has a sturdy canvas outer shell.
Disney Snow Globes
How to Decorate with Disney Snow Globes
Shake up your world with Disney snow globes. They're enchanting gadgets that make fantastic Disney wedding gifts for the newlyweds in your life. Shake them up and watch glitter, or fake snow, fall around the ceramic figures you know and love. Many of these Disney snow globes play melodic tunes fans will recognize from the movies.
Snow globes are great because they look whimsical anywhere and everywhere. Set them in a window so glass domes catch the sunlight and cast rainbows on the walls. The golden and sculpted bases give a polished and refined look, fitting to display on a living room shelf.
You know what else looks great on a bookshelf? A snow globe. A snow globe on a bookshelf gives literary collections an extra touch of magic and pizzazz. Use a Disney snow globe as a bookend! Get creative with your Disney décor. Walt approves!
A snow globe on a desk has the power to whisk you off to another place! The next time you want to get out of the office, just give your snow globe a shake. Now you're far, far away hanging out with Ariel or Buzz Lightyear. What an enchanting little gadget. Keep a snow globe on a desk to get carried away whenever you'd like.
Snow globes make great Christmas décor but they also look breathtaking on a shelf or in a hutch. Set a snow globe on a mantel and watch it pull the whole room together. Everyone entering your home will remember the shining, glistening snow globe placed in between your beautiful family pictures.
Snow Globe on a Book Shelf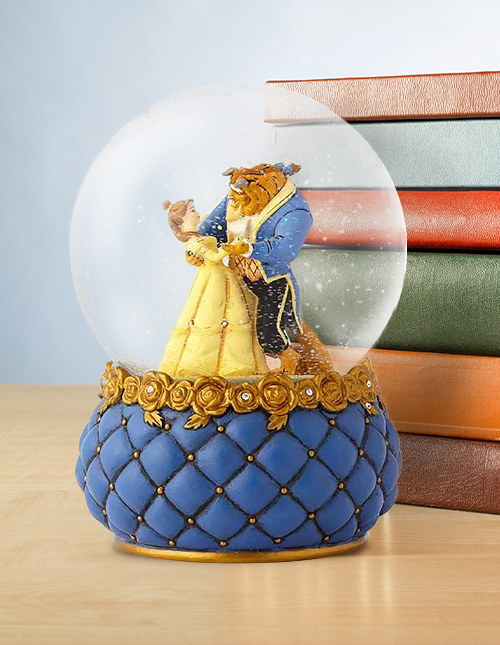 Snow Globe on a Desk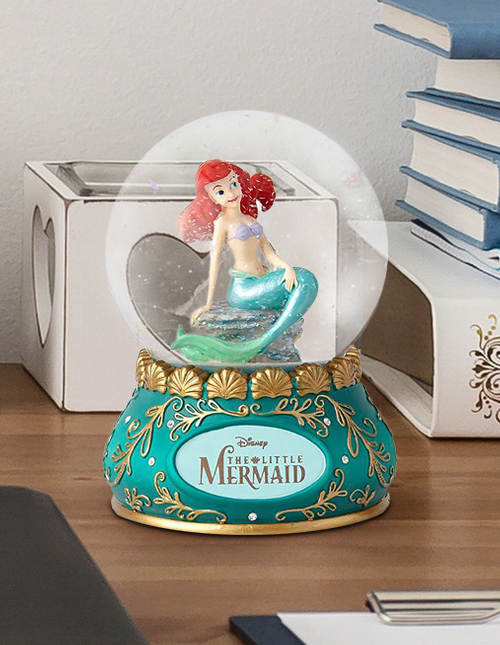 Snow Globe on a Mantel
Disney Halloween Decorations
It's about time for the magical world of Disney to get a little spooky. Mickey and his crew want to help scare the neighbors this Halloween so he's pulling out all the stops. Our wide selection of outdoor and indoor Disney Halloween decorations combine cute with creepy, creating a charming appearance that may spark a few screams.
Nightmare Before Christmas Décor
Nightmare Before Christmas décor adds some zest to the lifeless skeleton props decorating your home this October. For a corpse, Jack Skellington has a lot of gusto! The Lock, Shock, and Barrel treehouse and Jack Skeleton building have power cords that plug into outlets so they light up. They look great illuminating a porch window or mantle place. Offset these gorgeous Disney collectibles with a Sally Halloween statue. She's wearing her signature patchwork dress and looks jazzed to be freed from Dr. Finkelstein.
Disney Home and Office FAQs
Any questions? Great, we have Disney home and office FAQs listed below. Read through them before making your final purchase. We're basically Disney know-it-alls around here so we'll gladly answer any questions. We also love talking Disney. Being informed helps you make your final selections!
What are Disney Decorations?
Disney decorations are officially licensed statues, props, bedding, collectibles, appliances, and trinkets featuring your favorite characters. Mickey, Minnie, Dumbo, and Cinderella can all be fixtures in your home thanks to Disney decorations. Decorate your office, living room, or bedroom with the beloved characters you grew up with.
What's the best way to have a Disney Christmas?
Inviting Mickey and Minnie to your home is the best way to have a Disney Christmas. Those two know how to spread love! Use Disney Christmas decorations to make the holidays merrier and brighter. If your heart is filled with love on Christmas day, congrats, you're having a Disney Christmas!
What's the best way to have a Disney Halloween?
Casting a spell and making a potion is the best way to have a Disney Halloween! Just kidding! Opening your home up to the Pumpkin King and his queen Sally is a certified way to get spooky this October. Incorporate The Nightmare Before Christmas decorations with your other creepy décor to have the best Disney Halloween ever!
Do you have exclusive Disney products?
If you're interested in exclusive Disney products, check out our costumes and Loungefly accessories!
What was the first Mickey Mouse product?
A writing tablet was the first Mickey Mouse product. Gosh, that's a neat fact!