Whether you're young or old, there's something special about collecting items and receiving gifts from your favorite franchises. Collectibles and other pop culture gifts are the perfect way to showcase your personality at home, at your office, and even away from home—and they make great conversation starters! So what brought you here? Maybe you're looking to add to your Star Wars collection. Or perhaps you're shopping for nerdy gifts to get someone else? Whatever the reason, we've put together some of our most popular collectibles and geek gifts and grouped them into categories so you can find the perfect fan merch!
Explore the Gift Guide:
Star Wars Gifts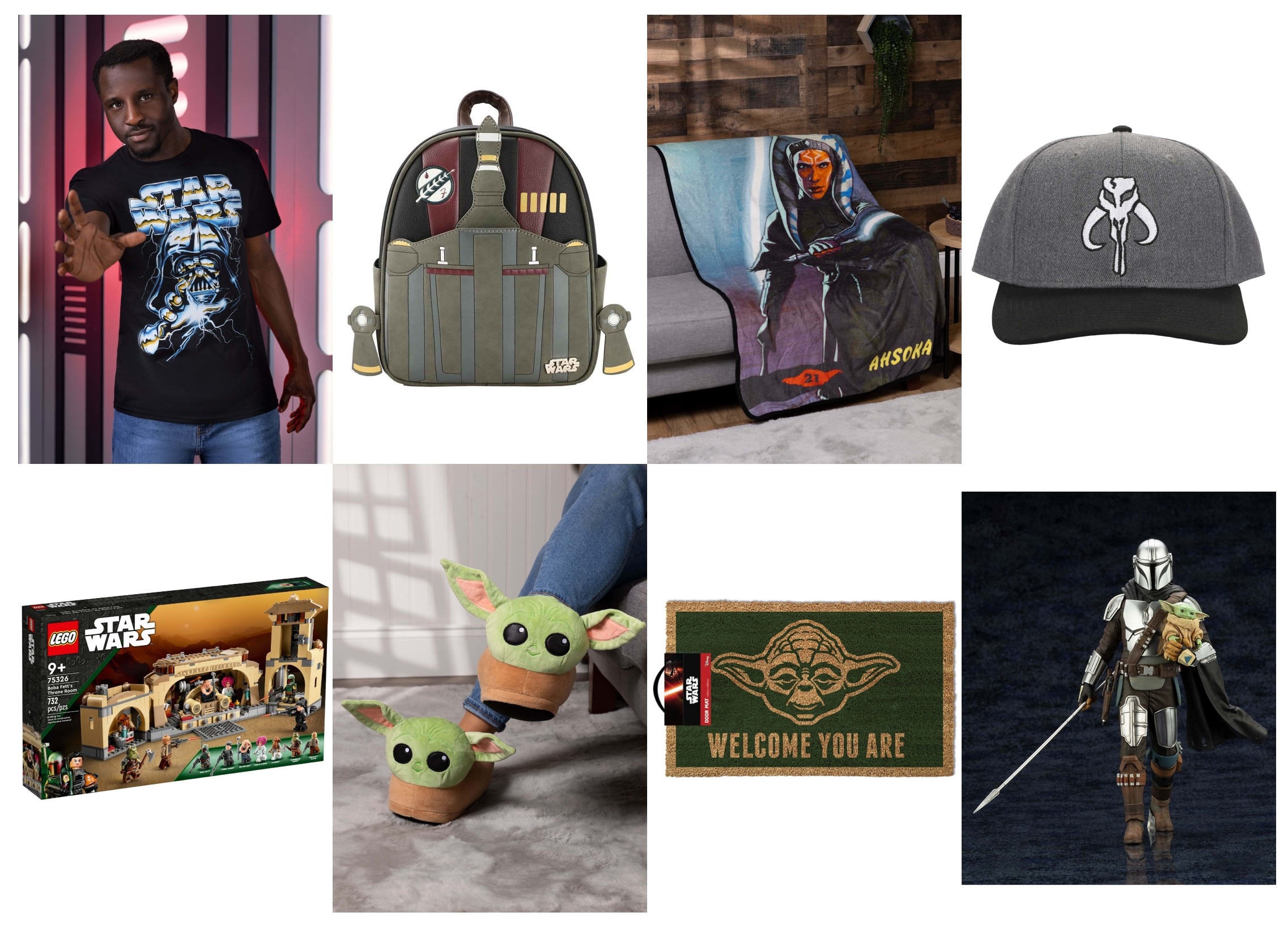 You'd be hard-pressed to find a franchise with more gifts and collectibles than Star Wars. There are so many Star Wars action figures, statues, Star Wars toys, prop replicas, apparel, and other goodies! Whether you're a fan of the original trilogy or you prefer TV series like The Mandalorian or Obi-Wan Kenobi, you can find just about any of your favorite Star Wars gifts for adults and kids in our online store. We have everything from Star Wars LEGO sets to Funko Pop! figures and even The Black Series collectibles. You won't want to miss your chance to snag your favorite Star Wars merch before it disappears!
Disney Gifts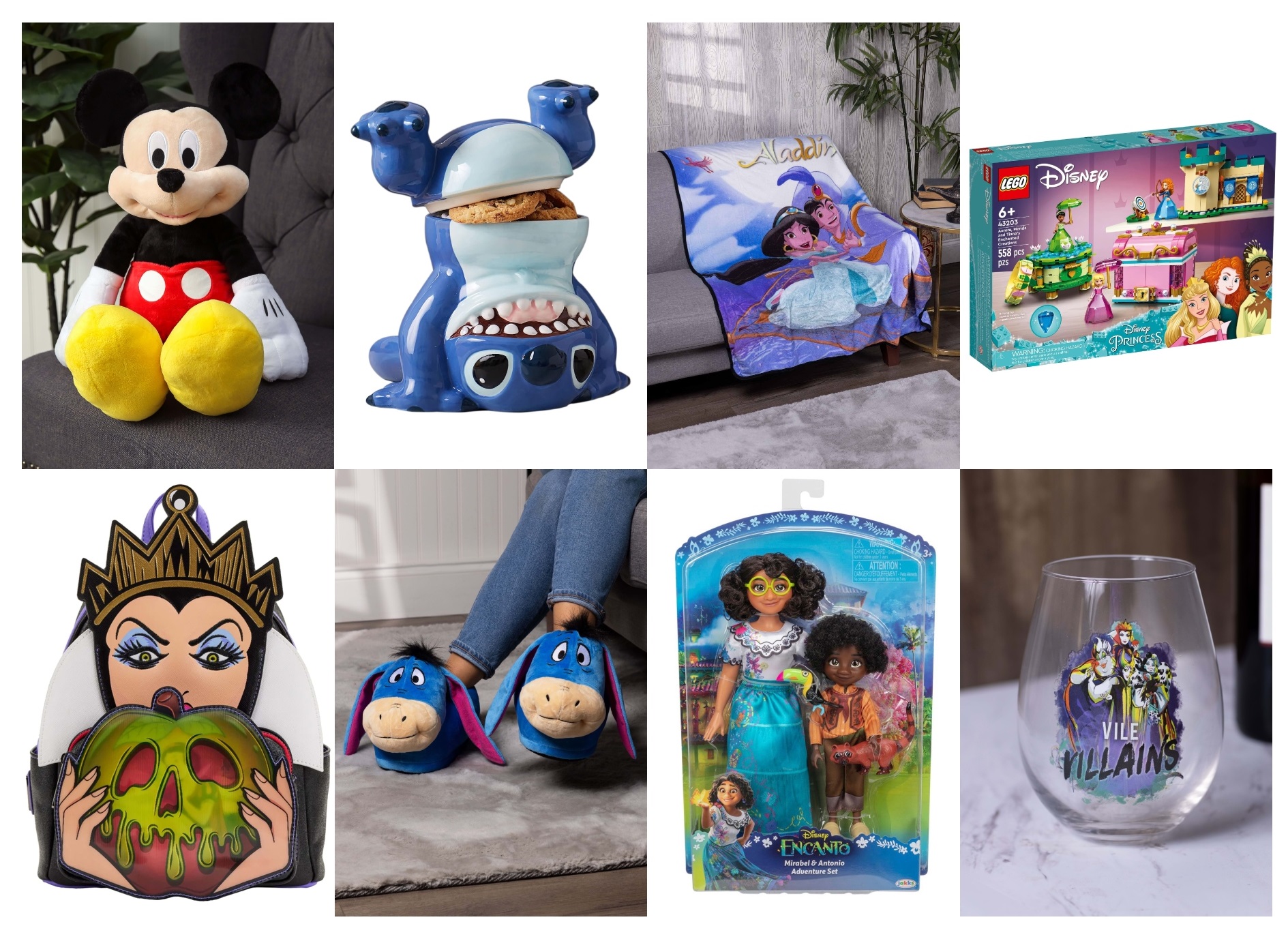 Disney gifts for adults and kids are here to bring even more magic into your home. Many of these characters are incredibly important to us. Some even helped shape the people we are today! It would only make sense that we pay tribute to our childhood heroes by putting them on display in our homes! (Or, of course, wearing our favorite Disney clothes to Disneyland!) Jim Shore has a beautiful collection of hand-painted statues, recreating memorable scenes from some of the most iconic Disney classics. Funko is here to save the day with its assortment of collectible vinyl figures, perfect for anyone looking for something a little less expensive. For additional Disney gift ideas for millennials, you can also check out our other Disney merch, like Disney figurines, Disney watches, Disney toys, and more! Also, if you have favorite Disney movies, you can check out Lilo & Stitch gift ideas, Frozen gift ideas, Toy Story gift ideas, and many others.
Anime Gifts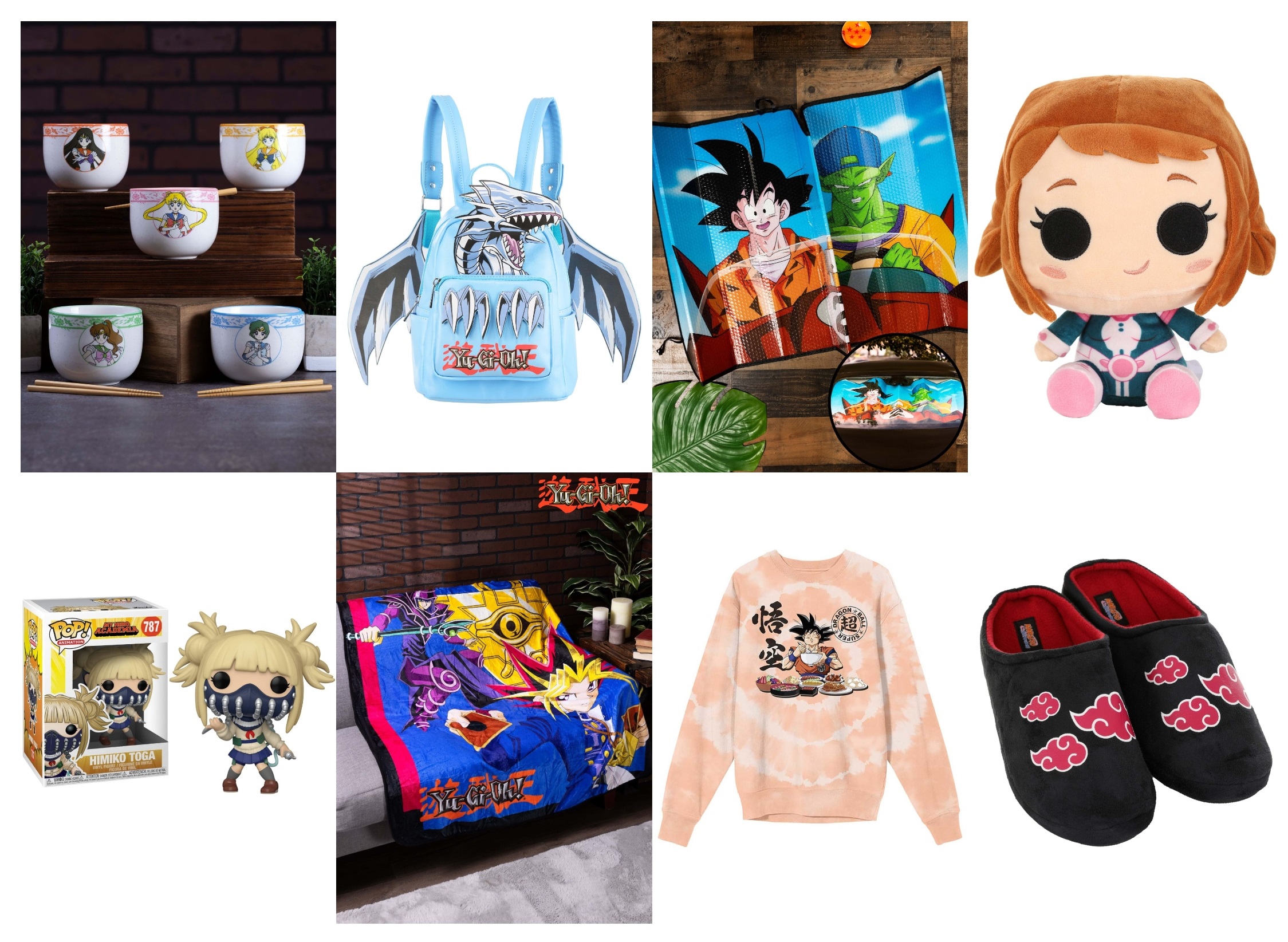 Here at FUN.com, we carry nerdy gifts for as many fandoms as possible! So many of us grew up with anime shows like Sailor Moon, Dragon Ball Z, and Fullmetal Alchemist, so treat yourself to some of our favorite anime gifts. Find collectible anime statues, character plushes, apparel, and even prop replicas that fit your anime collection. You'll love wearing your favorite anime merch to local conventions and events, and who could resist the urge to collect their favorite anime characters? Maybe even take the opportunity to decorate your room anime-style! You won't want to miss out on these great anime gift ideas.
Marvel Gifts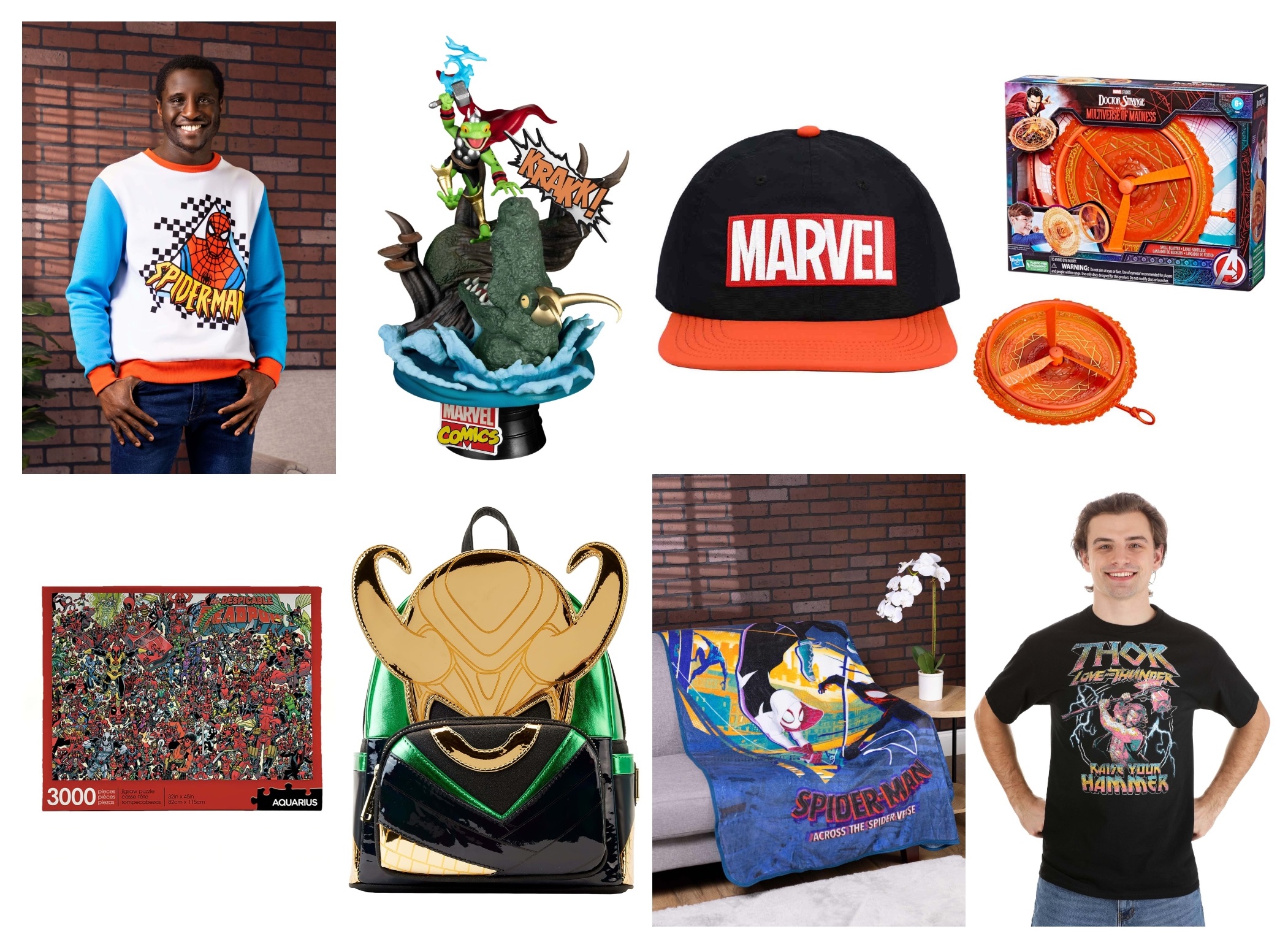 Let's be honest—who wouldn't want to feel the power of Thor's hammer? Well, now you can with this Thor beanie hat! Take other Marvel characters along with you, such as Doctor Strange and Deadpool, or have them greet family and friends around the home. You can even find Marvel gifts for kids, from apparel and accessories to Marvel children's room decor! These Marvel gift ideas are sure to please aspiring Avengers and X-Men alike. Invite visitors into your home in Marvel style with a logo doormat, or eat ramen from a cool comic panel ramen bowl. There's so much Marvel merchandise that we're barely scratching the surface!
Harry Potter Gifts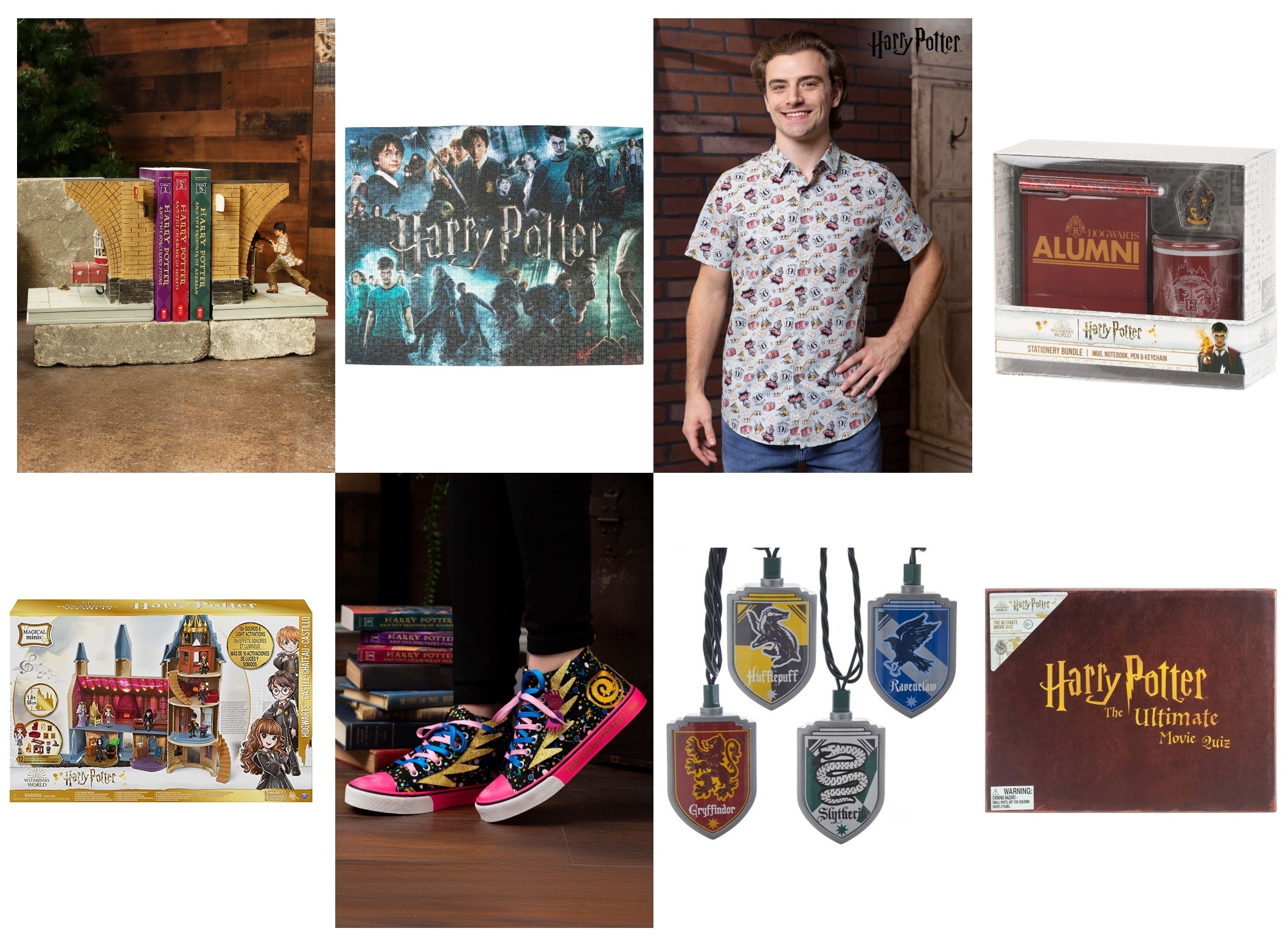 If you haven't heard of Department 56, you're in for a treat. They're a Minnesota-based company (like us!) known for producing enchanting Christmas villages based on pop culture staples like Disney, DC Comics, Harry Potter, Minecraft, and more. Add a touch of wizardry to your home for the holidays with Department 56's unique Christmas village sets. Funko collectibles are another great way to decorate, especially if you have shelves that need something to make them pop. However, don't overlook other Harry Potter merchandise for the home, like blankets and tapestry throws, drinking glasses, and light sets. There are also Harry Potter gift ideas that you can wear! We have a whole host of Harry Potter clothing for adults and kids, from shoes and scarves to blazers and sweaters that would make Molly Weasley blush.
Rick and Morty Gifts
Wubba lubba dub dub! Rick and Morty fans are aware of this strange greeting from the show, so anyone you're buying for should know what you mean if you happen to scream it out loud. The show itself is bizarre, so it shouldn't surprise you that these Rick and Morty gifts can be a bit weird! You can hang up a goofy Pickly Rick light set, or give a friend a plush Rick for their dog. For something a little more normal, there is a Rick and Morty hoodie set with jogger pants, and some socks that are themed appropriately for the show. However, if you're hoping for something more like a gag gift, get your friend or family member a mortified Morty so he can look perplexed sitting in their car as they drive around town!
Game of Thrones Gifts
Shop all Game of Thrones Gifts
There's so much to love about epic fantasy movies and shows. Exotic locations make us wish we could step into our screens and leave our boring reality behind, and creatures like dragons and unicorns come to life. If you have a friend or family member who loves fantasy shows such as Game of Thrones, perhaps they'd appreciate a few Game of Thrones gifts. You can find drinking glasses and accessories for people who like to drink and know things, and even scented candles to bring the realm within reach of your home. Other popular Game of Thrones gift ideas include apparel, home décor, collectibles, and more!
D&D Gifts
Shop all Dungeons & Dragons Gifts
With Dungeons & Dragons once again growing in popularity, perhaps there's someone on your gift list who would be interested in D&D gifts. You can find helpful items for their next campaign, such as a set of metal figures, an Essentials Kit, and even a notebook for recording their adventures. Leaving home on your own adventure? There's D&D merch that will allow you to take the experience with you! Wear this Beholder dad hat, or keep comfy in some licensed lounge pants. Were you hoping to do some D&Decorating? Encourage visitors to roll for initiative when they enter your abode! We also have adorable D&D Funko Pop! figures for those who have a growing Dungeons & Dragons collection.
Sports Gifts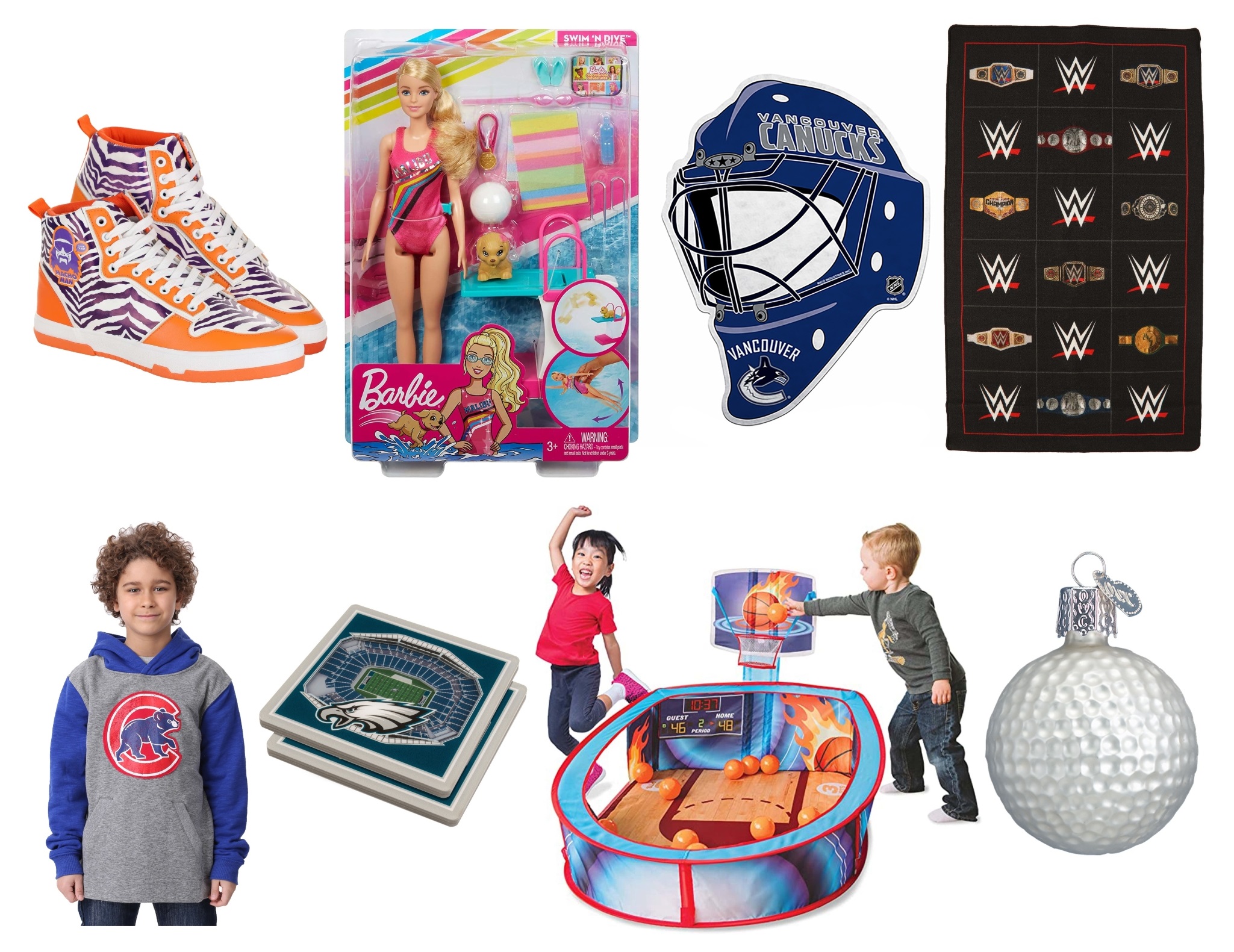 Some people have heroes from movies and comic books, but others may look up to sports figures with incredible talents. Whether you're looking for a gift for your fantasy football buddy or perhaps an uncle who loves hockey, we have various sports gift ideas from MLB to WWE. You can find licensed clothing for kids and adults, home goods, and even some children's toys. Sports fans are sure to love our selection of unique gifts at FUN.com!
Alice in Wonderland Gifts
Shop all Alice in Wonderland Gifts
There are so many versions of Alice in Wonderland, but some people love them all! Find adorable statues and other Alice in Wonderland merch featuring the classic Disney version, or take home other collectibles from the live-action movie. You can even find socks with the classic book illustrations! If you have an Alice in Wonderland fan in your life, you won't want to pass on any of these wonderful Alice in Wonderland gift ideas.
NASA Gifts
Space...the final frontier. It has dazzled us for decades, causing us to wonder if there is life outside our planet. Sure, you may not have made it as a rocket scientist—or maybe you have! However, you needn't have studied the planets or flown into space because these NASA gift ideas are for kids and adults of all ages. Blast off into fun with a shuttle-shaped 3D puzzle, or declare your outer-space geekery with several NASA clothing items. You can even snuggle up while stargazing in cozy slippers and blankets! This NASA merch is out of this world!
Horror Gifts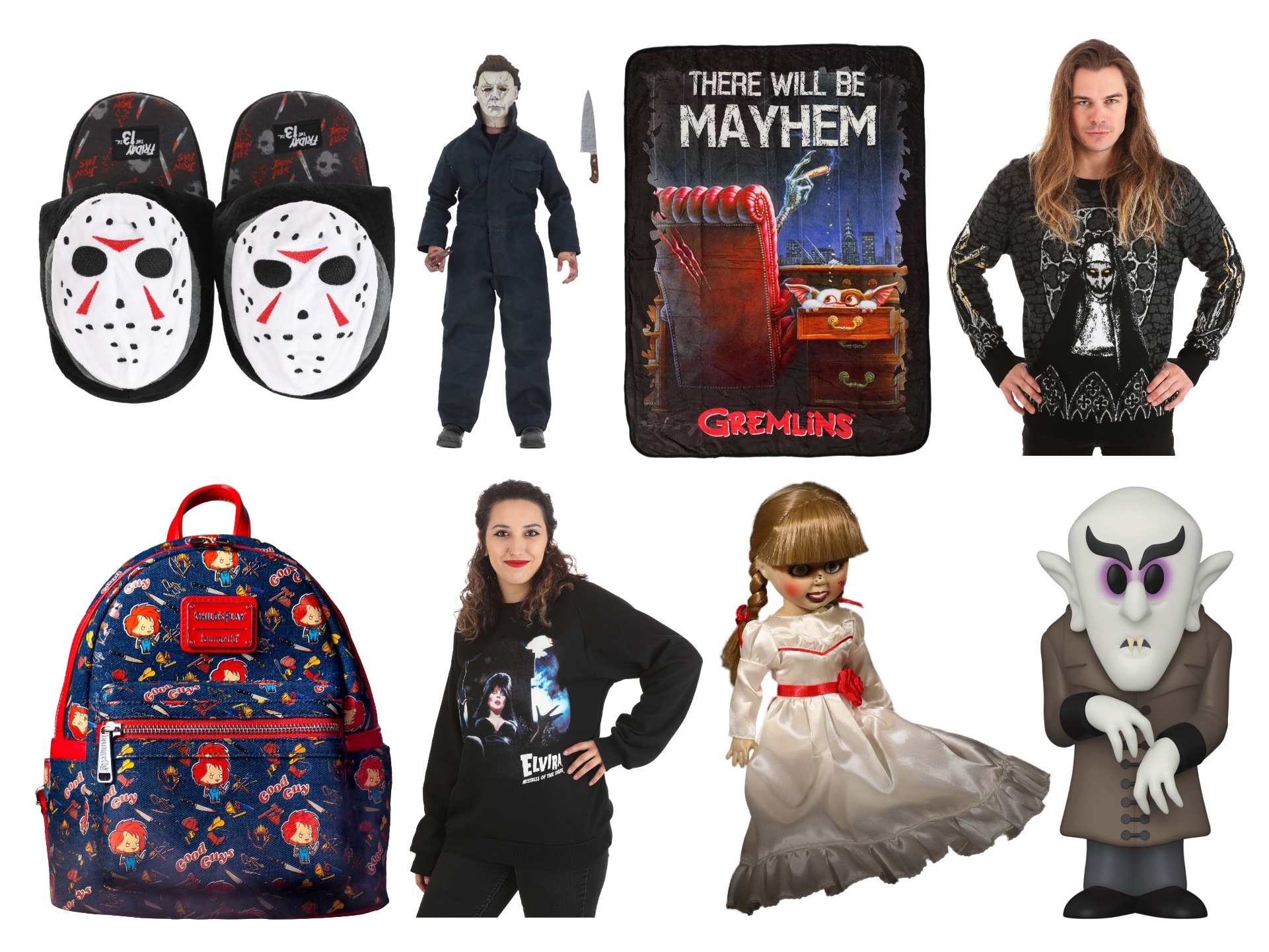 Obviously, there are gifts and collectibles for beloved franchises like Disney and Marvel, but there's another fandom that we feel can't be overlooked: horror gifts. That's right. Fans of ghouls, gore, and cold-hearted killers can get their fix with these unique pieces dedicated to the horror fanbase. Here at FUN.com, we carry horror action figures from modern-day classics such as Annabelle and The Conjuring to the older horror staples such as Halloween and Dracula. You can also find plenty of horror apparel and home goods too! If you don't see a character from your favorite horror film in these horror movie gift ideas, have no fear. Check out our entire collection of horror merch at FUN.com.
DC Gifts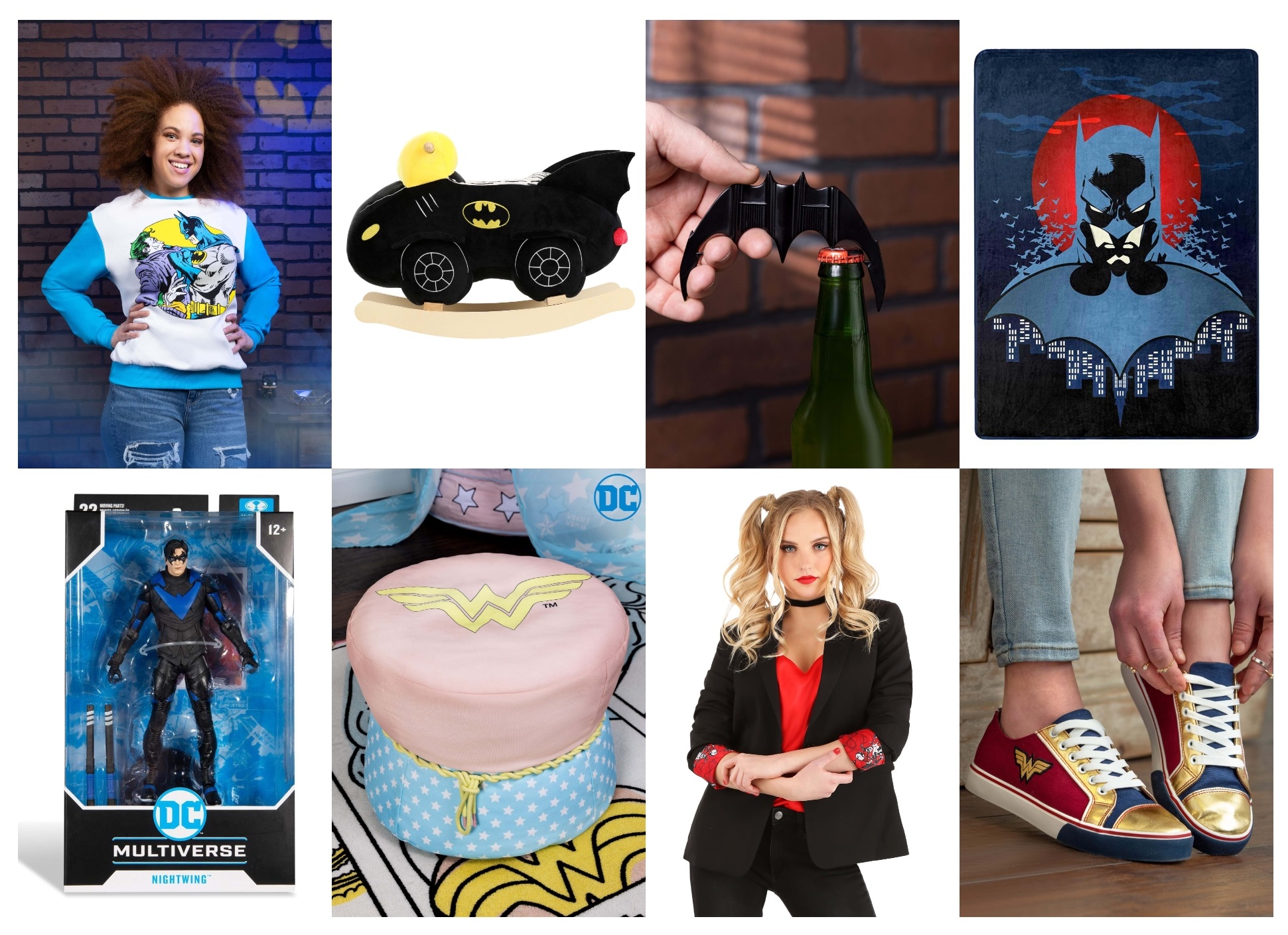 DC superheroes haven't always had the movie spotlight like Marvel superheroes, but with films like Shazam!, Wonder Woman, Joker, and The Batman, they've been able to build quite an audience. It doesn't matter if you're a budding new fan or you've been a long-standing DC Comics lover. Our DC collectibles and gifts are incredibly detailed and will surely add some pop culture flair to your home. Find fantastic collectible statues, cool action figures, welcome mats, apparel, and pet accessories for a well-rounded display of DC merch!
Jurassic Park Gifts
"Welcome to Jurassic Park!" Experienced fans know that they should be heading for the exit if they ever hear these words in real life, but that's not to say that you can't grab a few Jurassic Park gifts and collectibles! Set up all of Dr. Ian Malcolm's most iconic poses with a classic action figure, or settle down for a movie night in these Jurassic Park shirts. You can even feel like one of the crew with a Jurassic Park Ranger keychain. You'll want to snatch up this Jurassic Park merchandise before it goes extinct!
Video Game Gifts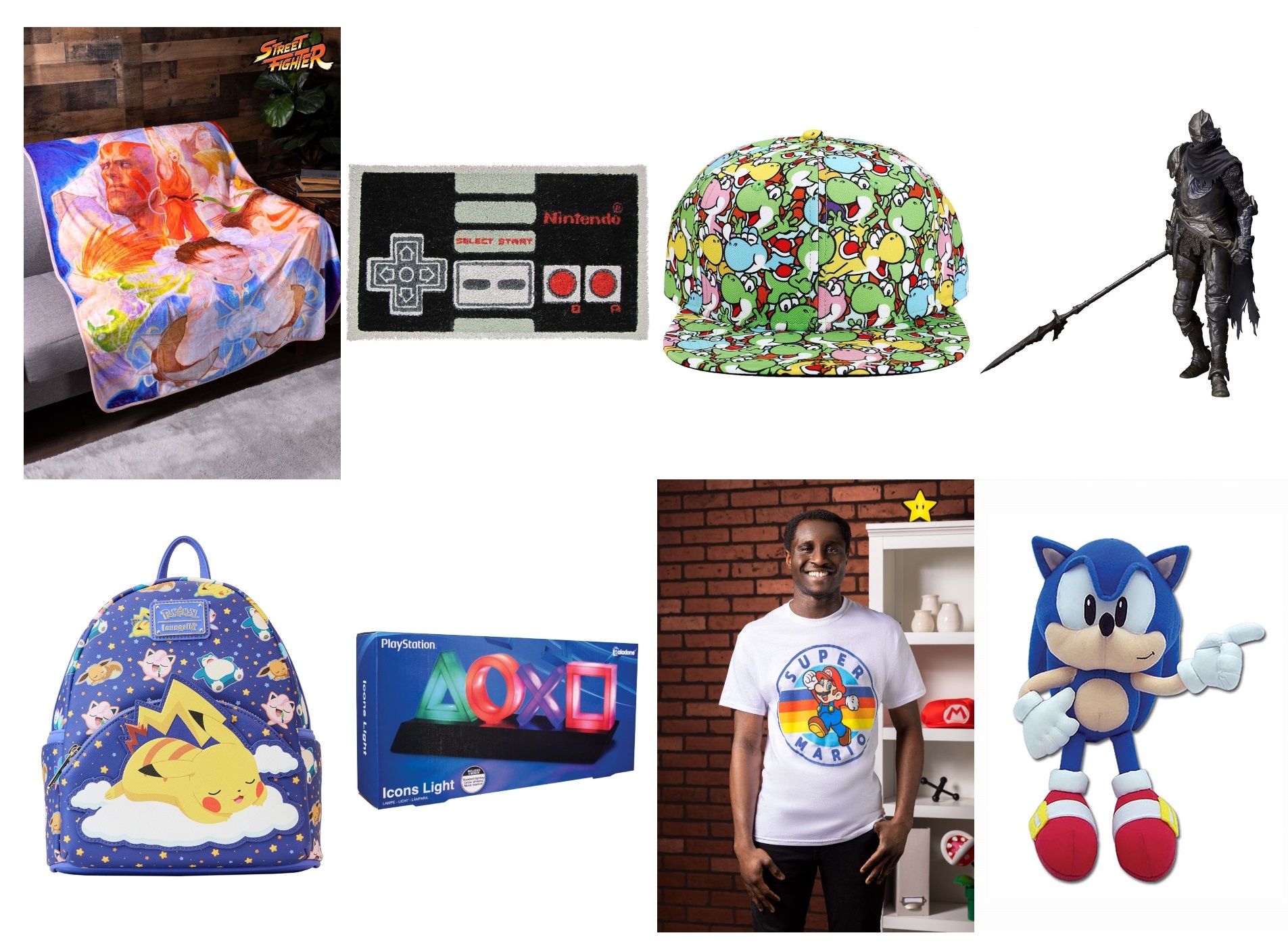 No game room is complete without a display case featuring video game collectibles! Of course, you'll want video game decorations and goodies to complete a video game-themed room. We carry all sorts of video game merchandise from Fortnite, The Witcher 3, Among Us, Super-Mario, and other classic and modern-day hits. We even have collectible wall art and props like this keyblade replica, perfect for decorating your game room! It doesn't matter if Nintendo or Playstation is more your style—we have many other geek gifts and video game collectibles to satisfy those needs as well!
Ghostbusters Gifts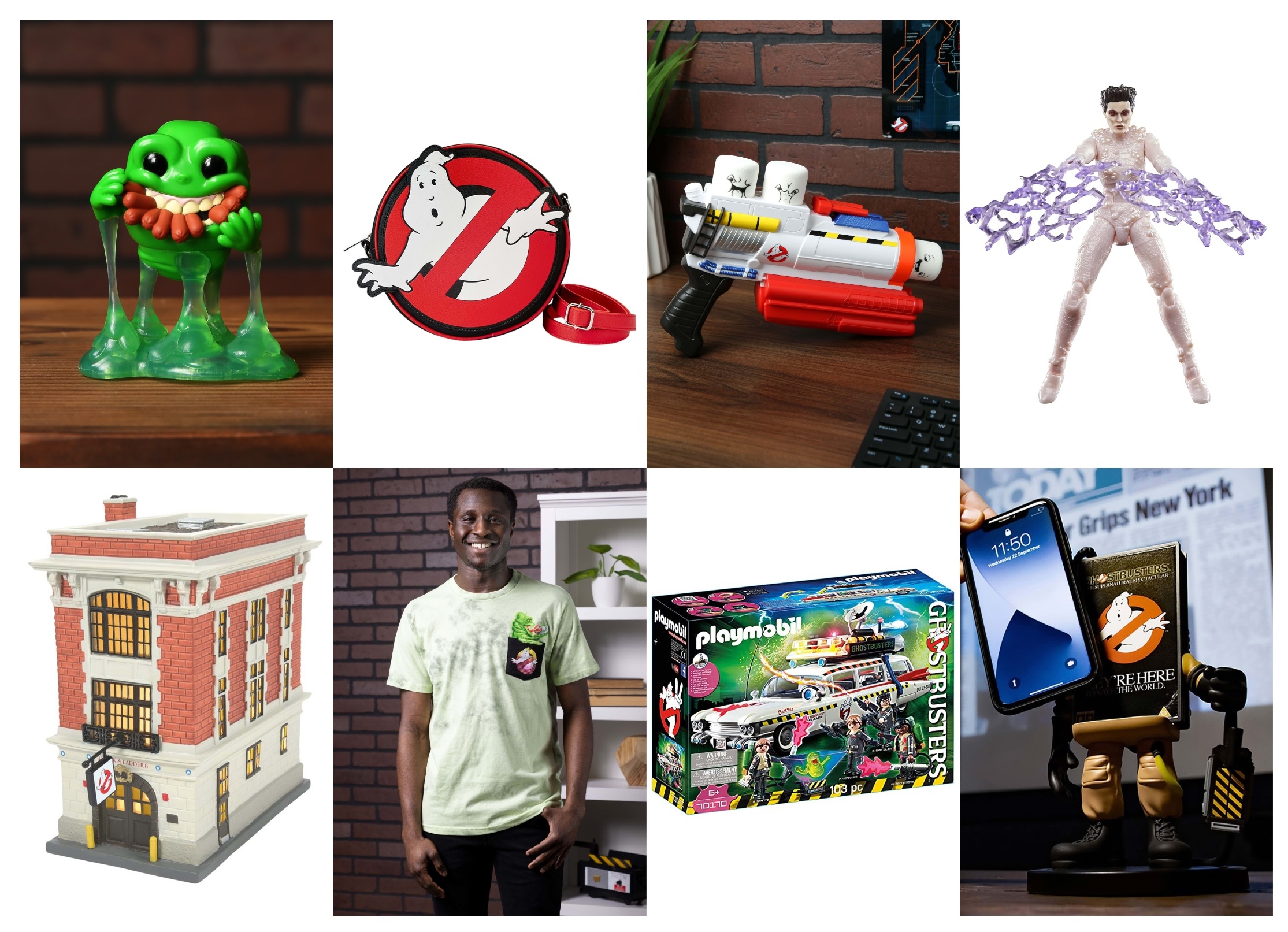 You don't have to be a scientist to appreciate these Ghostbusters gifts. (Although we'd condone listening to their advice!) Sure, you may not be able to use a proton pack or a neutrona wand to suck up ghosts for real, but you can still capture your favorite ghosts and add them to your collection as action figures, bobbleheads, toys, and more! Show your love for the famous Ecto-1 with an adult glow-in-the-dark shirt, or mix up a green drink to try with some Ghostbusters-themed shot glasses. There's so much to love about this classic 80s movie that you can find many great Ghostbusters gift ideas.
Board Game Gifts
Some people enjoy a few rounds of a party game or two, while others are more interested in having a dedicated board game night. Even kids can enjoy playing board games made just for them. We carry a wide variety of board games at FUN.com that everyone can enjoy! Fight scary monsters, or set up a game of trivia. You can even gather clues with Scooby-Doo and the gang! No one will be bored on board game night when it's time to pull out a new game.
Avatar the Last Airbender Gifts
Shop all Avatar: The Last Airbender Gifts
Hailed as one of the best animated TV series, Avatar: The Last Airbender has a large fan base. If you have an ATLA fan on your gift list, you'll want to peek at our Avatar: The Last Airbender gifts! Licensed apparel and accessories featuring some fan-favorite characters are a great place to start, but you can also find collectibles and other gifts fit for any Avatar lover. Even a quirky gift such as this Aang garden gnome will feel right at home in their yard! They'll certainly feel like part of the gAang with any of this Avatar: The Last Airbender merch.
Teenage Mutant Ninja Turtles Gifts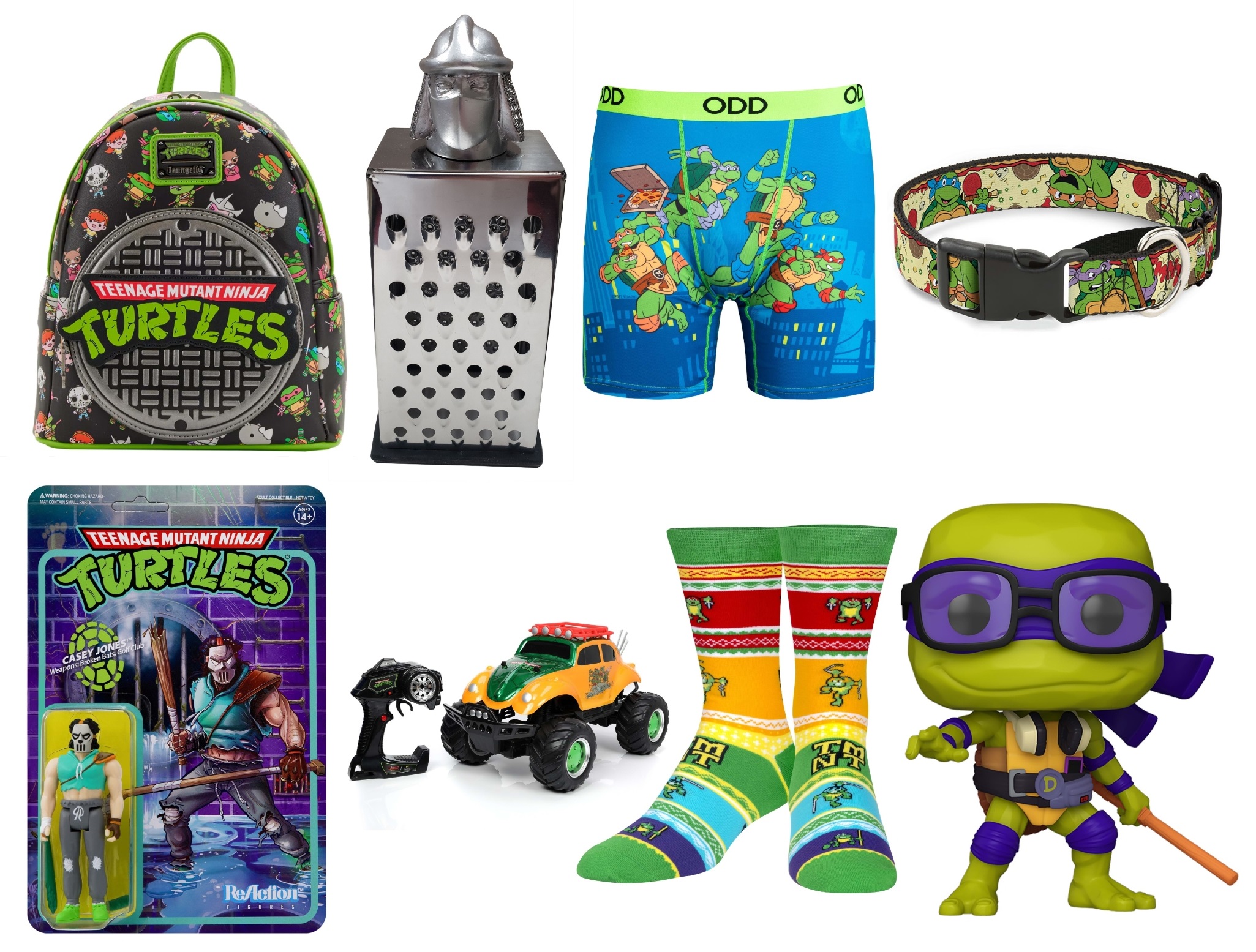 Shop all Teenage Mutant Ninja Turtles Gifts
Who doesn't love a good 80s cartoon? While the Teenage Mutant Ninja Turtles have had quite a few television series and movies, it's hard to forget the one that started it all. (The theme song is getting stuck in our heads already!) If you're shopping for a TMNT fan (or yourself), we have quite a few collectible action figures, some crazy kitchen gadgets, and other Teenage Mutant Ninja Turtles merch. You can find 80s gift ideas with each of the four turtles, but don't forget the human characters and their cast of villains! Cowabunga!
Band Gifts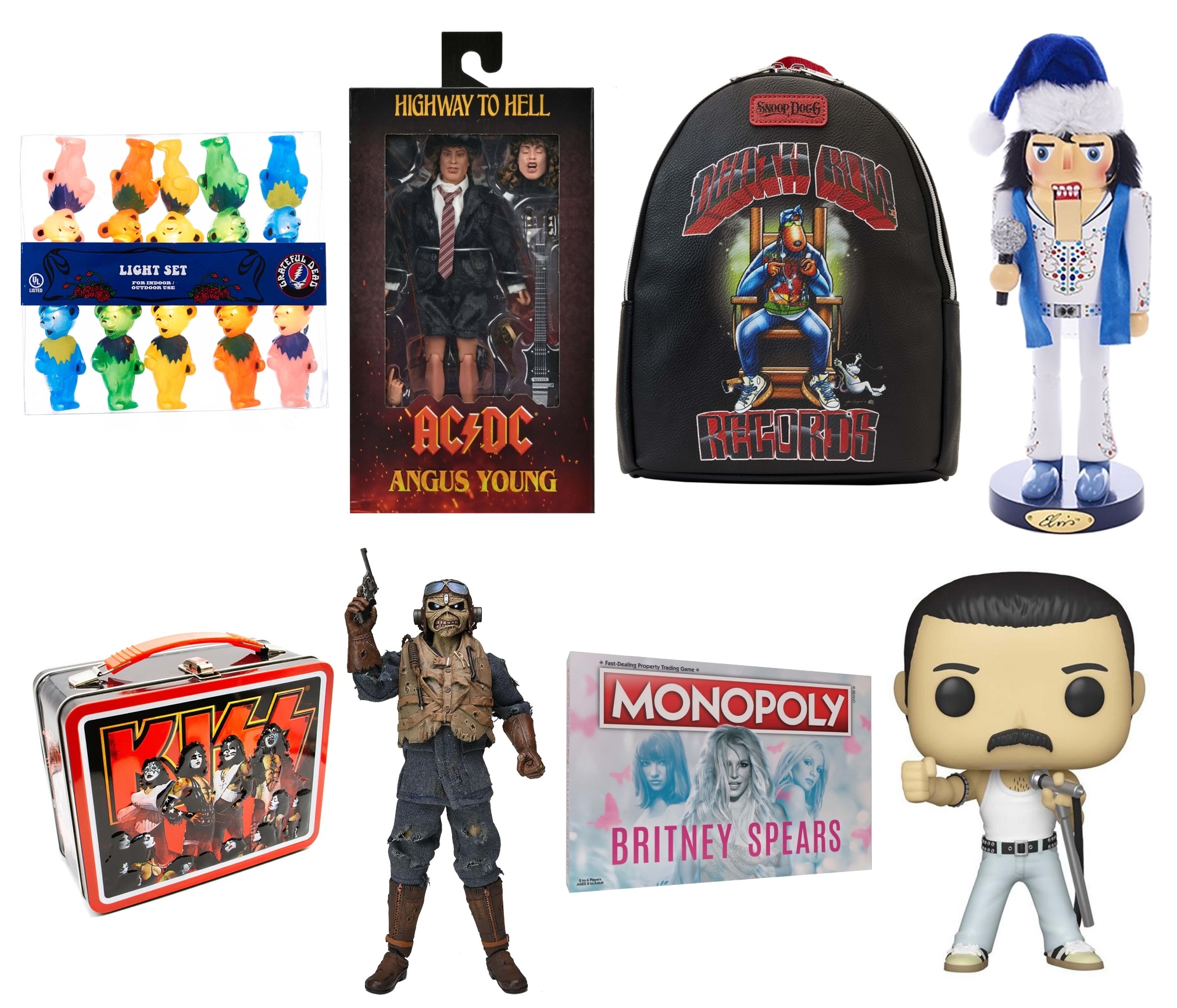 Shop all Bands and Artists Gifts
So many people love music that it's easy to see why you might be looking for band gifts. You have your classic rock, metal, rap, pop, and more—whatever suits your fancy. Funko features many music artists as figurines with their Pop! Rocks line, but you can also find clothing, accessories, and other music gift ideas. There are even weird gifts, such as an Iron Maiden puzzle and a BTS-themed giant Uno game! These unique bands and artist gifts will put a smile on a music fan's face.
Sci-Fi Gifts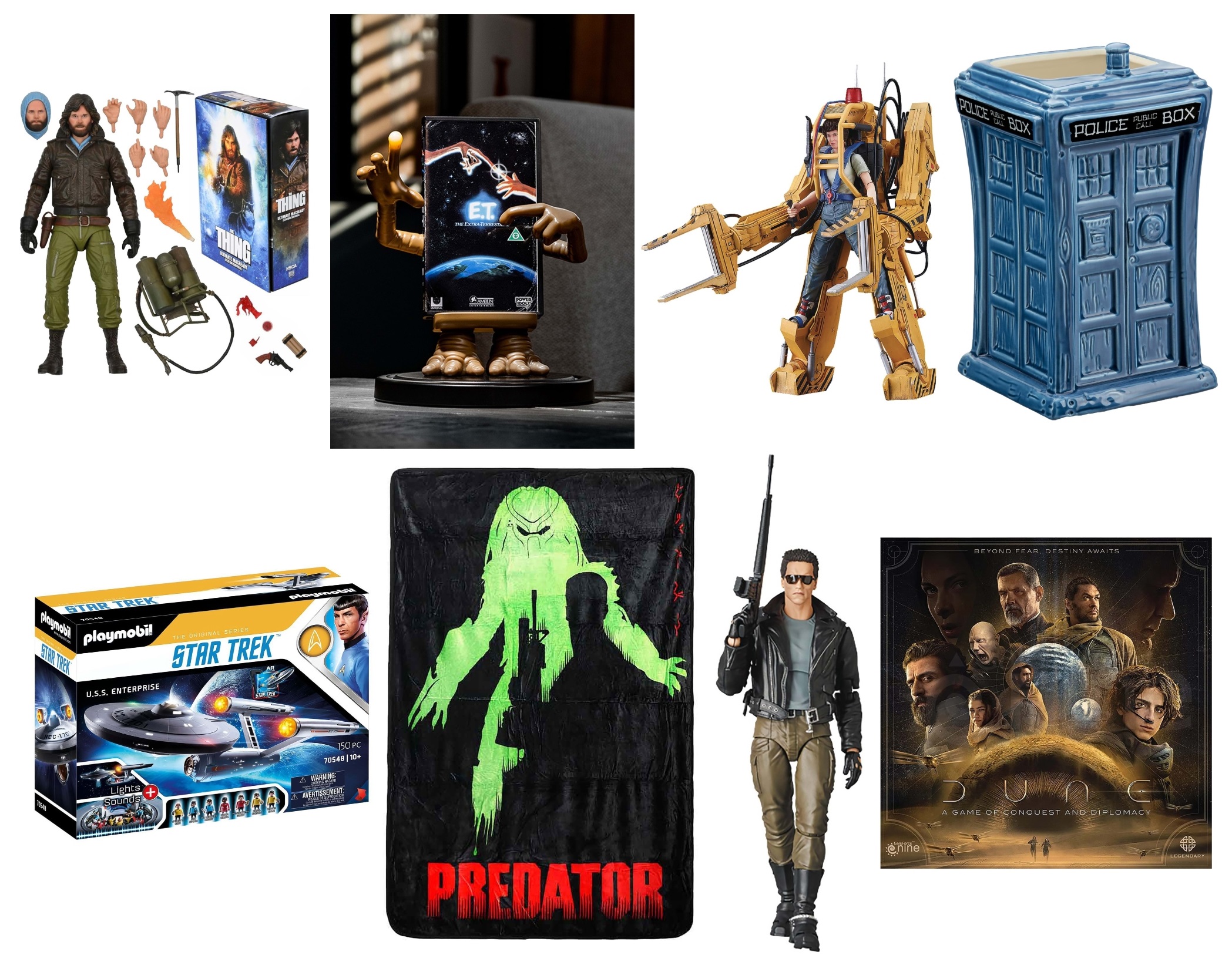 Earth is pretty cool, but it's fun to imagine what life would be like on distant planets or perhaps on a spaceship roaming through the universe. Share a piece of the unknown with these cool sci-fi gifts! You can find pop culture favorites from movies and TV series such as Alien, Star Trek, and Dune, and even incredible alien action figures from the Predator movie series. Have a drink from a Firefly-themed pint glass, or wear an assortment of Star Trek-themed socks. (Just make sure to be extra-careful on red sock day!)
Pusheen Gifts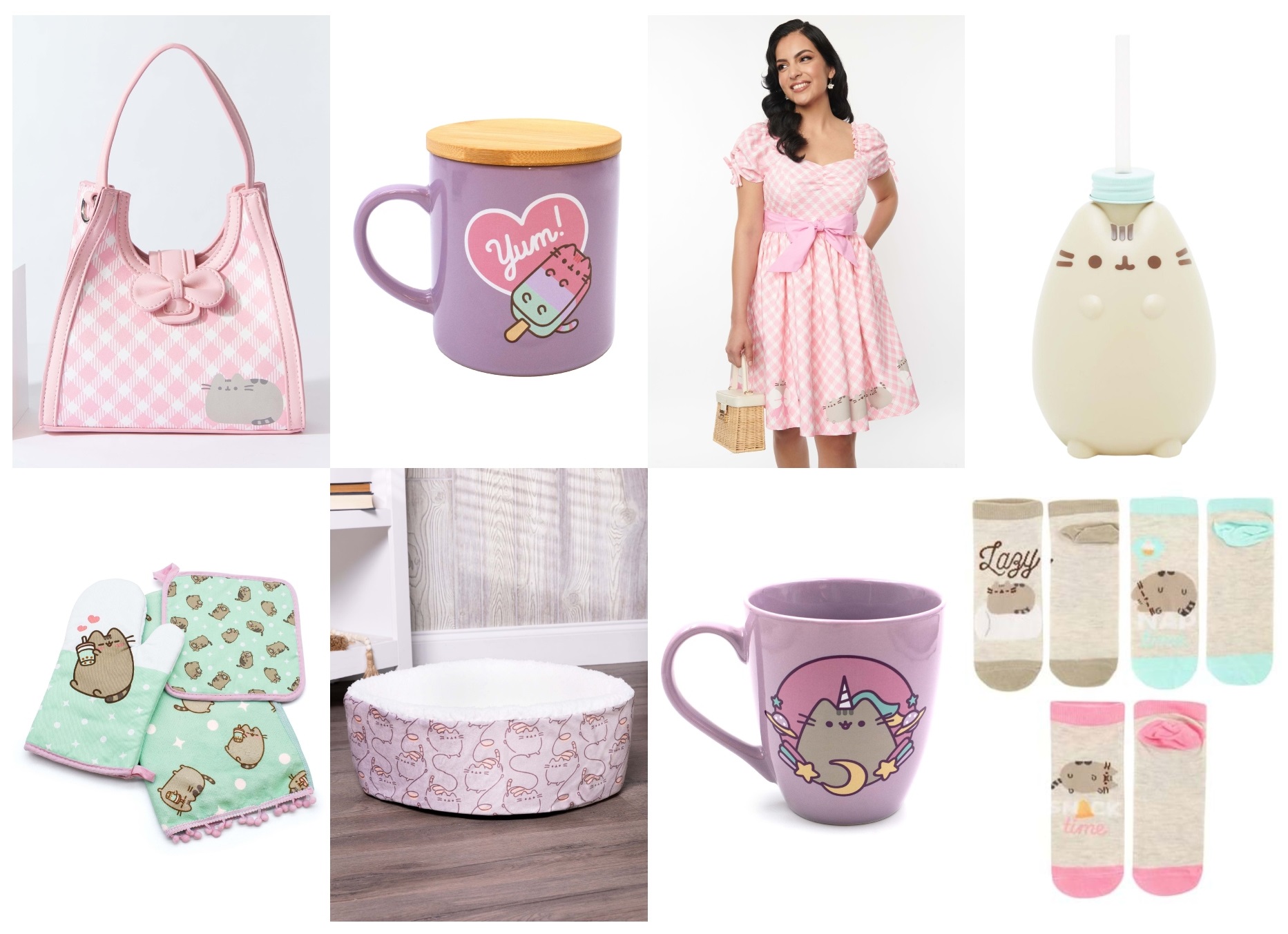 One of the best things the internet has brought into our lives is GIFs, and not just normal GIFs. No. We're talking adorable, funny cat GIFs! And is there anyone better than Pusheen the Cat? We don't think so. Who can resist this adorably mischievous tabby cat? Pusheen has taken the world by storm and we are all about it! If you love Pusheen as much as we do, then you definitely want to pick up some great Pusheen gifts for your family and friends. (And perhaps some for yourself!)
Prop Replica Gifts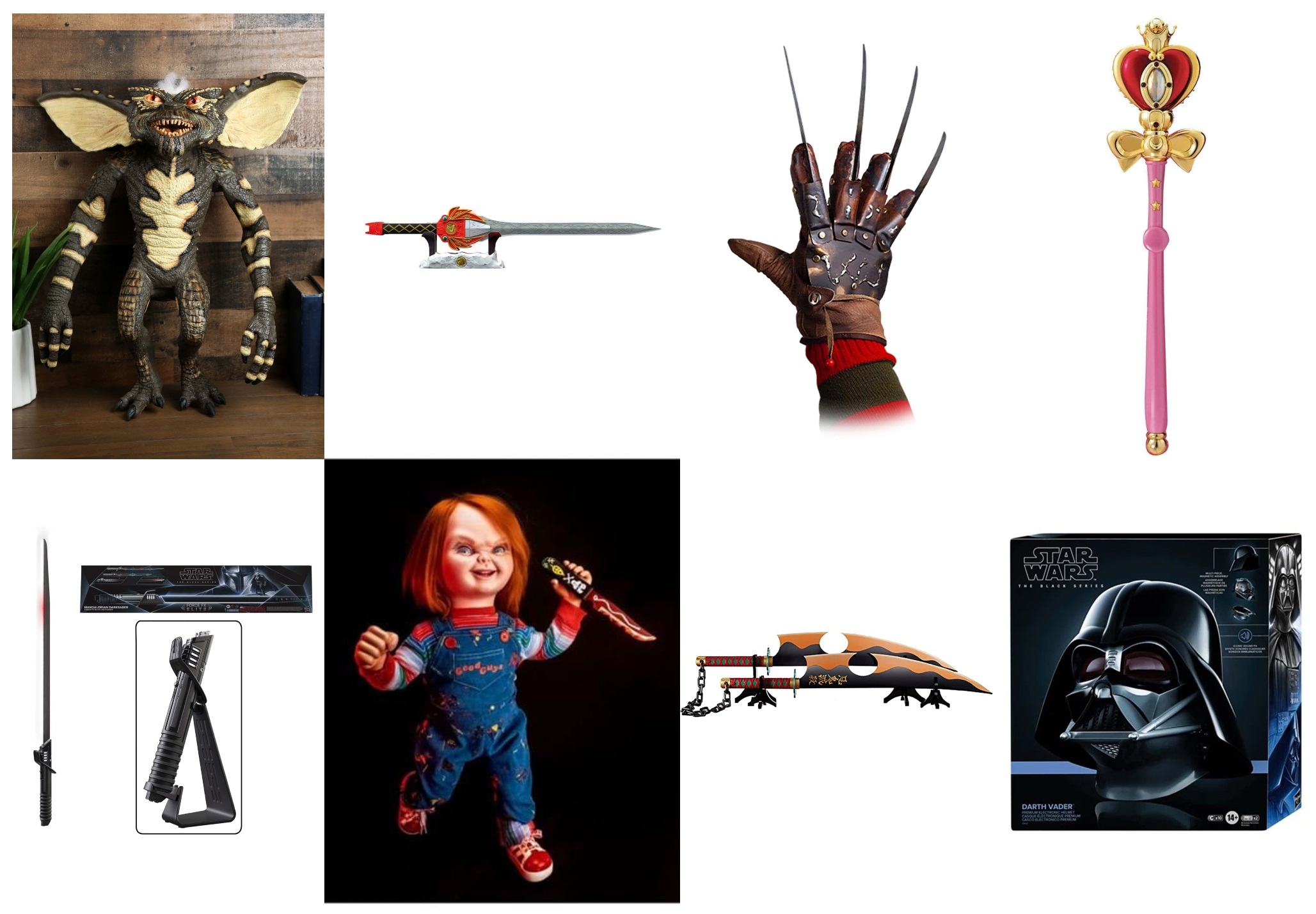 Are you looking for a Christmas or birthday gift for a super-fan with enough "wow factor" to launch them into orbit? Consider these prop replica gift ideas! We love the idea of an entertainment center adorned with your favorite Star Wars lightsabers, and what Sailor Moon fan wouldn't want to feature a spiral heart moon rod prominently? Even horror fans can get in on the fun with a claw glove from Friday the 13th or a poseable Chucky prop. Pop culture geeks will be absolutely blown away if they receive a fantastic movie prop gift!
Those were just some of the many collectibles and gifts we carry here at FUN.com. If you're looking for more, be sure to check out our entire collection of pop-culture gifts. If you come across any other gift ideas that you feel should have made the list, throw a message in the comments below. Happy gifting!