Main Content
The Ultimate Elvis Guide: Pop-Rock Icon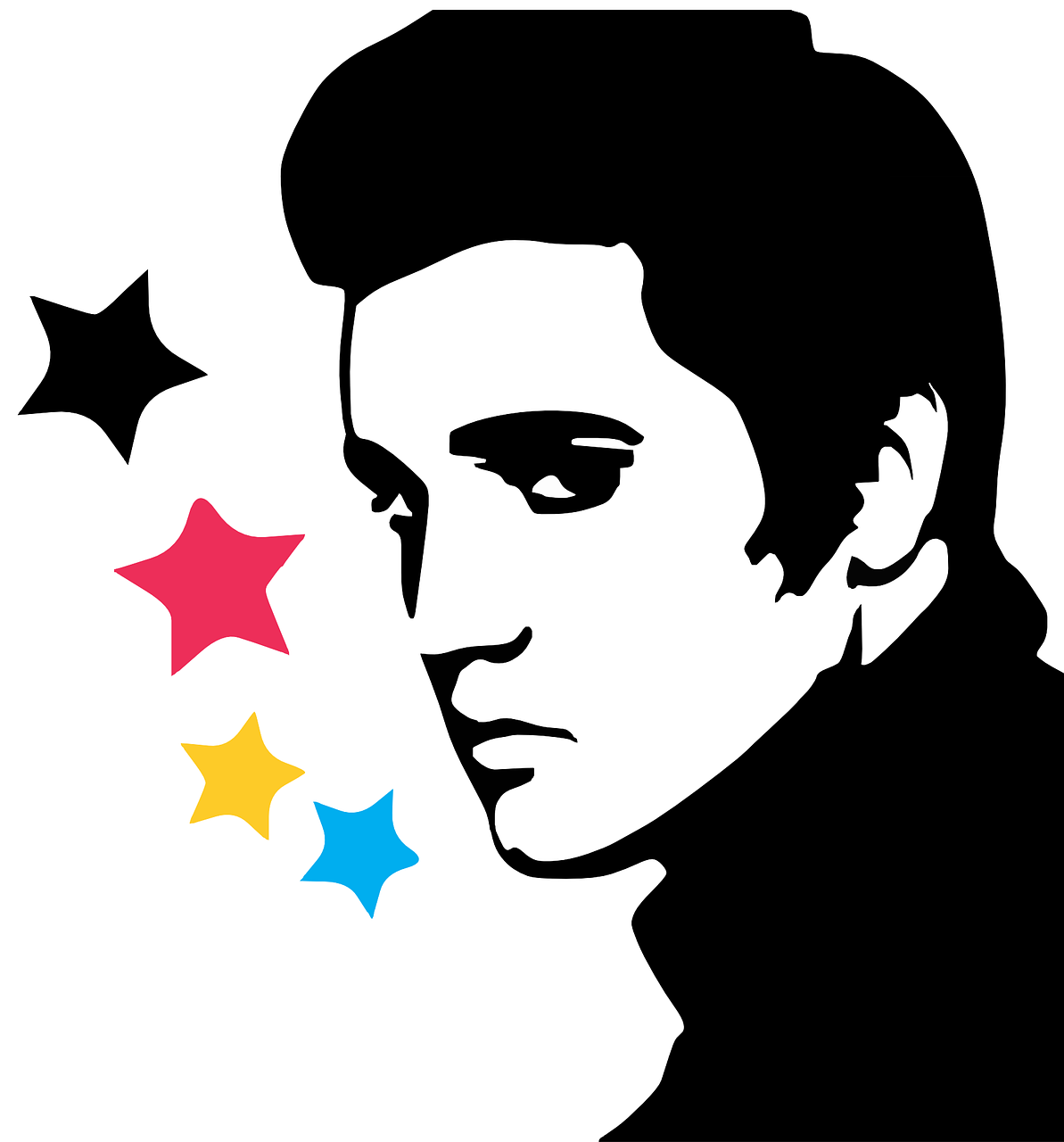 By: FUN Monster
Vernon and Gladys Presley were living in Tupelo, Mississippi, when their son Elvis was born on Janu. 8, 1935. The family struggled with poverty, and Vernon spent part of Elvis's childhood in prison. Elvis Presley was shy, but he did love to sing. When he was around 10, he sang in public for the first time, and soon after, he got his very first guitar. He never had lessons, but he learned to play by watching and listening to other musicians. Presley was able to meet more musicians after his family moved to Memphis, Tennessee, when he was 13.
Presley was 18 the first time he went to Sun Records to record the song "My Happiness" as a present for his mother. Afterward, Presley spent more time at Sun trying to get the attention of Sam Phillips, a record producer. Finally, Phillips suggested that Presley work with two other local musicians, Bill Black and Scotty Moore. Their first attempts weren't impressive, but when Phillips heard Presley singing an old song called "That's All Right" during a break, he knew that Presley could be a star. Three days after Presley recorded the song, it was already playing on radio stations.
Next, Presley started playing local shows. As his star rose, a man who called himself Colonel Tom Parker became his manager and convinced Presley to move from Sun Records to RCA Records. Soon, Presley had his first number one song when "Heartbreak Hotel" was released. Soon, Presley was regularly appearing on television talk shows and variety shows to promote his music.
Presley was different from other hit musicians of the 1950s. He combined many different Southern music styles, including gospel, blues, and country, into his sound. He also had a very specific dancing style where he would shake his hips as he sang. Teenagers loved Presley and his unique style of singing and dancing. Some adults, however, did not. Their disapproval didn't stop Presley from appearing in his first movie, Love Me Tender, which was released in 1956.
The Army drafted Presley in 1958. After he finished basic training, he spent two years serving in Germany. Presley donated his Army pay to charity. While he was in Germany, he met his future wife, Priscilla. After dating for seven years, they married in 1967. Their only child, a daughter named Lisa Marie, was born in 1968.
After Presley was discharged from the Army, he made a lot of movies. His music career suffered during this time. But a 1968 television special revived his music career. The next year, he had another number one hit with the song "Suspicious Minds." Presley soon became a regular performer in Las Vegas.
Elvis was in Memphis at his beloved home, called Graceland, when he died of heart problems in August of 1977. He is buried at Graceland, and so are his parents. Graceland is open to fans, and about 600,000 people visit the house each year. It's one of the most visited homes in the United States. Although Presley has been dead since 1977, festivals in his honor are held around the country each year and fan clubs continue to operate decades after his death.
Who Is Elvis Presley?
Career
Fan Clubs and Events