Minecraft LEGO Sets
The immersive gameplay of Minecraft means that sometimes a kid can get a bit too much screen time when playing online. But LEGO has made it bit easier to get kids to log off by creating Minecraft LEGO sets as a real-world alternative to video game play! These intuitive playsets feature players' favorite characters and scenes with lots of imaginative features that truly capture the sandbox play style of the beloved game franchise.
LEGO Minecraft Toys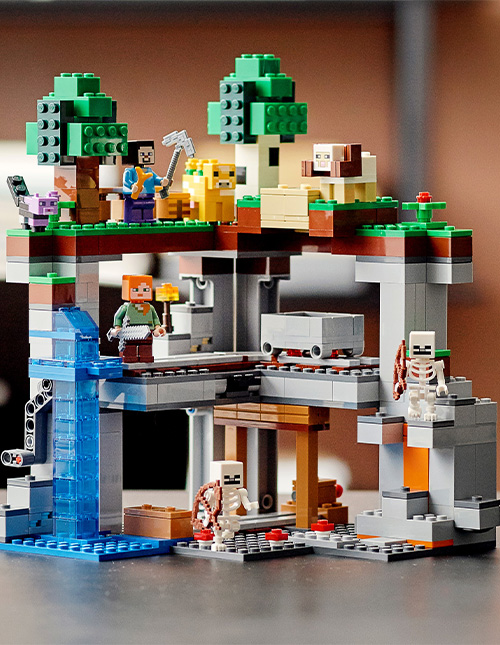 LEGO Minecraft toys like the Minecraft The First Adventure set, pictured here, really bring the action of the hit video game to life! The set includes figures for the Steve and Alex characters as well as skeletons, a dyed cat, a horned sheep, and a flowery moobloom. The assembled set offers a 3-level structure complete with hidden traps and fun features like a waterfall elevator and explosions!
Minecraft Dungeons LEGO Set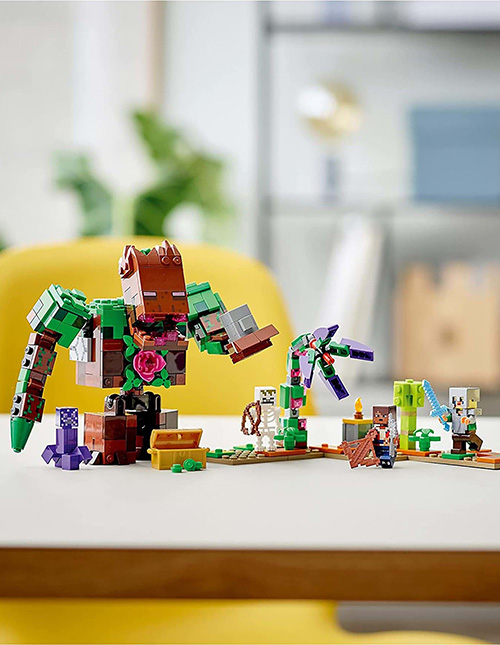 The spin-off video game Minecraft Dungeons has made it to LEGO form, too, with cool sets like the Jungle Abomination LEGO Minecraft Playset seen here! Assemble the Jungle Abomination monster and it has movable parts to take on the good guys. A Minecraft explorer and archaeologist are included to face off as well as a Creeper, a skeleton, and an iron golem to really up the ante.
Minecraft Figures & Plush
Minecraft is famed for its immersive, expansive sandbox style game world. So, whenever a player has an opportunity to bring a bit of that digital experience into the real world it's something they're sure to love. A great way to do that is with Minecraft action figures and toys. Kids always enjoy roleplaying game moments with Minecraft toys, and adult players will like having a collectible figure or plush to decorate their computer desk.
Minecraft Mini Figures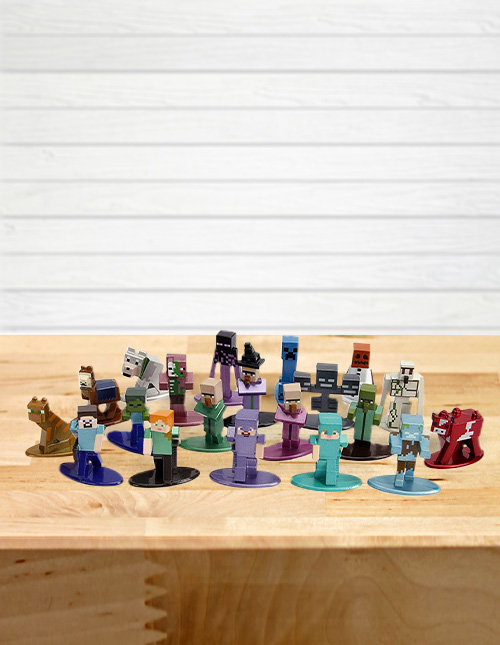 Since the game features a wide range of characters, animals, and hostile mobs, Minecraft lends itself perfectly to collectible figures. Buying Minecraft toys that are nano-sized makes assembling a huge collection all the easier, and thanks to Jada Toys you can do just that with Minecraft Nano Metalfigs. These clever die-cast toys come in 1.65" scale and feature great paint details to accurately recreate each characters' look from the game.
Minecraft Plush Toys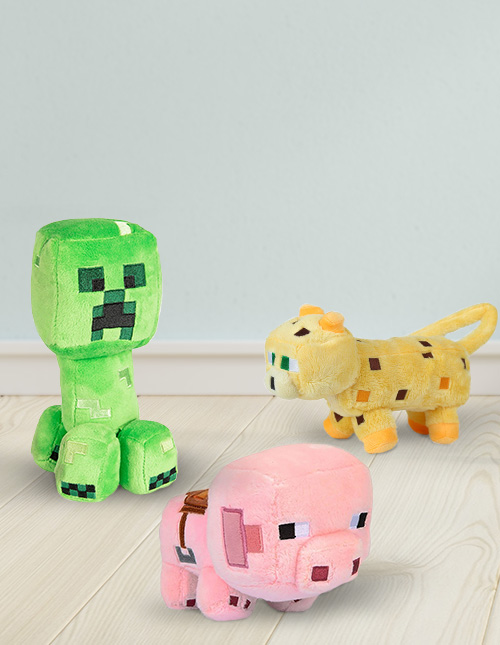 For a Minecraft toy that's sure to be enjoyed by kids and adults alike, just think about getting a Minecraft plush figure! We offer plush toys for some of the cutest critters from the game, like a Tuxedo Cat Plush Toy and an Ocelot Stuffed Figure. Either is an adorable option! Of course, we have the more sinister characters available, too, like a Creeper plush that can be proudly displayed by Minecrafters extraordinaire.
Minecraft Accessories
Everyone loves to build up some fun and there's no better place to do that than the wonderful world of Minecraft. Of course, there are a ton of great gifts you can grab from this blocky world, too! We have lamps to illuminate your kid's room while exploring around and Minecraft apparel that will have them feeling the fun all day long. Don't forget the Minecraft Nano Figs, either. They aren't just for Minecraft Dungeons!
Minecraft Sword Toys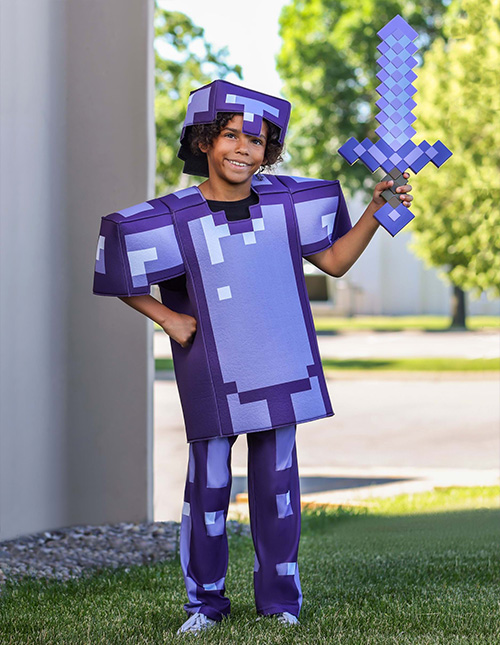 One of the biggest moments when starting fresh is when you craft up your very first enchanted sword in Minecraft! Those zombies better be running for the blocky hills at that point because your adventuring will really go up a notch. So, whether your tyke is getting ready for a costumed event or if they just need some extra inspiration when getting their exercise, these foam Minecraft Tools are great!
Minecraft Costumes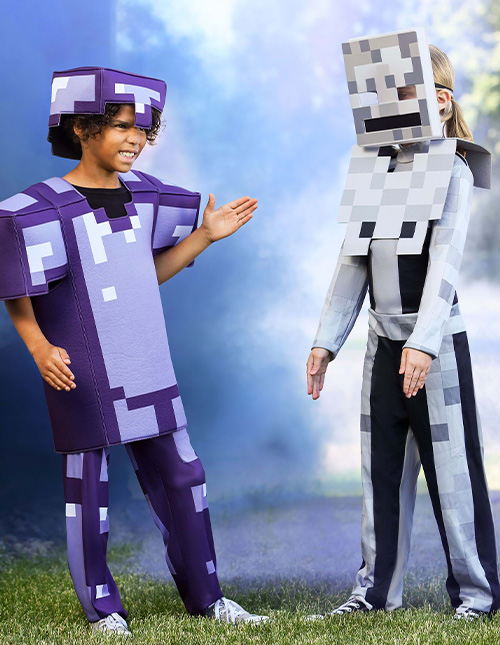 They always say that you should dress for the job you want! Well, if your tyke aims to become an epic Minecraft explorer, there's no better place to start than Minecraft Steve's outfit. With our collection of Minecraft costumes, that's just what your kid (and you!) can do. From hissing Creepers to the epic Ender Dragon, you'll find an entire cast of Minecraft character costumes right here for the whole family.