Main Content
Marvel Movies: From Comic Book to Big Screen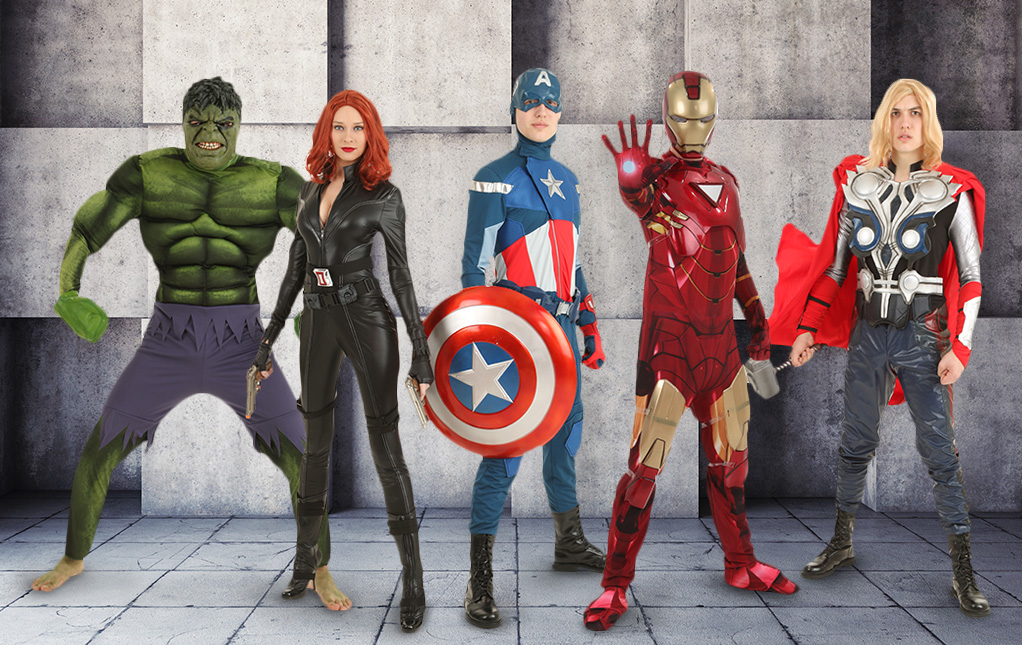 By: FUN Monster
Marvel has a very long and complicated history. It was founded under a different name, faced bankruptcy, and then launched the most successful film franchise of all time. All of Marvel's success, though, is based on the comics they've released since the 1930s.
Marvel comic history is divided into nine publishing eras. The first is the Golden Age, which ran from 1939-56. The second is the Silver Age, which lasted from 1961-70. The next was the Bronze Age, which started in 1970 and ended in 1984. Next came the Modern Age, which lasted from 1984-97. Heroes Relaunched started in 1997 and concluded in 2004. Marvel Disassembled lasted from 2004-2012. Marvel Now ran from 2012-15. And All-New, All-Different Marvel lasted from 2015-18. Fresh Start started in 2018 and continues to this day.
One turning point for the company was when founder Martin Goodman hired Stan Lee in 1939. Lee is well-known to Marvel fans as the creator of fan favorites such as Wolverine and the rest of the X-Men characters, Spider-Man, Iron Man, the Fantastic Four, the Hulk, Ant-Man, Black Panther, Black Widow, the Scarlet Witch, Daredevil, the Wasp, and Doctor Strange. Lee was initially hired as an assistant. His first published work for the company was "Captain America Foils the Traitor's Revenge" in Captain America Comics #3 back in 1941. Over time, Lee took on more responsibilities.
In the late 1950s, Goodman assigned Lee with the task of creating a new team of superheroes. Lee, working with comic artist Jack Kirby, created the Fantastic Four. The team of Kirby and Lee continued to create hit after hit in the 1960s, coming up with complex, realistic superheroes that were very different from those featured in comic books before that period and even comics published by other companies during this same time. Lee's characters had lasting problems, made mistakes, and had character flaws. The way Lee made heroes that were relatable and likable but also flawed is one reason why Marvel comics remain popular. These complex characters also were perfect for adapting into movies. The success of Marvel movies was so enticing that Disney bought the company in 2009.
1939: Martin Goodman founds Timely Publications. The company would eventually become Marvel Comics.
Oct. 1939: Timely Publications issues Marvel Comics #1 , which introduces the Angel, the Human Torch, and Prince Namor the Sub-Mariner.
1940: The first Captain Marvel, a thinly veiled imitation of Superman, is introduced in an issue produced by Fawcett Comics. The character would become hugely popular throughout the 1940s, but after a decade of legal battles with DC Comics, Fawcett agrees to stop using Captain Marvel. This leaves the name "Captain Marvel" open for Marvel Comics to use starting in the 1960s.
1941: Captain America debuts. Soon, the character is selling about one and a half million comics a month.
1951: Timely Comics evolves into Atlas Comics.
1961: Atlas Comics becomes Marvel Comics.
Oct. 1, 1961: Marvel publishes the first issue of The Fantastic Four .
April 1, 1962: The first issue of The Incredible Hulk is released.
Aug. 1, 1963: The Avengers #1 is published.
Sept. 1, 1963: Marvel releases The X-Men #1, the first X-Men comic book.
June 1, 1966: The Black Panther debuts in issue 52 of The Fantastic Four.
May 1, 1972: Luke Cage becomes the first black superhero to star in a Marvel comic series when Hero for Hire #1 is issued.
Oct. 1, 1974: Future X-Men standout Wolverine makes his debut in The Incredible Hulk #180.
Jan. 1, 1975: Giant-Size X-Men #1 is released. It introduces an entirely new lineup of mutant characters.
April 1, 1984: Secret Wars #1 is released. Over 12 issues, it presents a complicated crossover story featuring multiple characters from various comic series.
Sept. 1, 1991: X-Men #1 is published. It remains the best-selling comic book issue of all time.
Dec. 27, 1996: Marvel Comics files for bankruptcy.
Aug. 21, 1998: Marvel releases its first financially successful film, Blade .
July 14, 2000: The first movie in the X-Men film franchise is released, ushering in an era when Marvel movies reign supreme at the box office.
Sept. 1, 2000: The Ultimate Marvel imprint is launched, featuring updated versions of classic Marvel characters.
May 30, 2002: Marvel releases its first successful movie about Spider-Man. The film, starring Tobey Maguire, is a huge hit, boosting both the film and collectibles industries.
Oct. 1, 2007: Marvel launches a digital comics arm that allows users to download thousands of comic book issues.
Dec. 1, 2007: Marvel Animation is launched to create content for television.
May 2, 2008: The Marvel Cinematic Universe officially begins with the release of Iron Man .
Dec. 31, 2009: Marvel is purchased by Disney.
May 4, 2012: The first Avengers film is released. The Avengers would go on to become the third biggest money-making film of all time, though it would later be supplanted on the list by other films, including subsequent Marvel movies Avengers: Infinity War and Avengers: Endgame .
May 1, 2015: Avengers: Age of Ultron is released as part of "Phase Two" of the Marvel Cinematic Universe.