Harry Potter Clothing
If not at home or cosplaying, expressing love for the series is best done in a magical wardrobe built with help from our Harry Potter apparel! Conjure casual Harry Potter-inspired outfits for every day of the week. Dress the kids for school with a Hogwarts twist. Get Yule Ball ready with exclusive formal wear. Or drift into charmed dreams in Harry Potter loungewear that's equally equipped for cozy movie marathons when you shop with us!
Harry Potter Shirts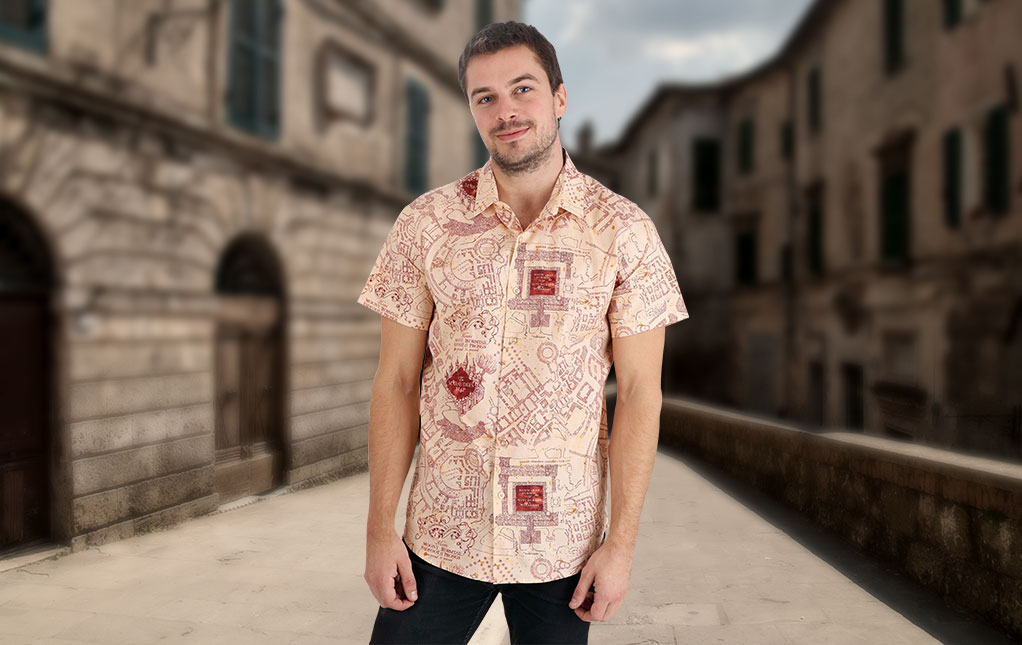 There's magic about fan merch that's especially true of Harry Potter apparel! Stepping out in Cakeworthy clothing with Harry Potter prints or layering this exclusive Marauders Map button-up under a Hufflepuff robe keeps fans connected to the series and each other! Secure that for you and yours with Harry Potter shirts! Paired with Harry Potter backpacks or necessary Wizarding World vacation gear, this selection helps carry more than the essentials!
Harry Potter Sweaters
Wizard robes and socks aside, the most iconic Harry Potter clothing has to be sweaters. Especially from Mrs. Weasley! While our line of exclusive holiday sweaters aren't handstitched, they do carry the same love and warmth you'd expect! Plus, our collection offers more than festive monogrammed sweaters for holiday parties and photos. Here we have everything from pastel Honeydukes pullovers for chilly spring nights to Hogwarts sweaters for cosplay!