Game of Thrones Halloween Costumes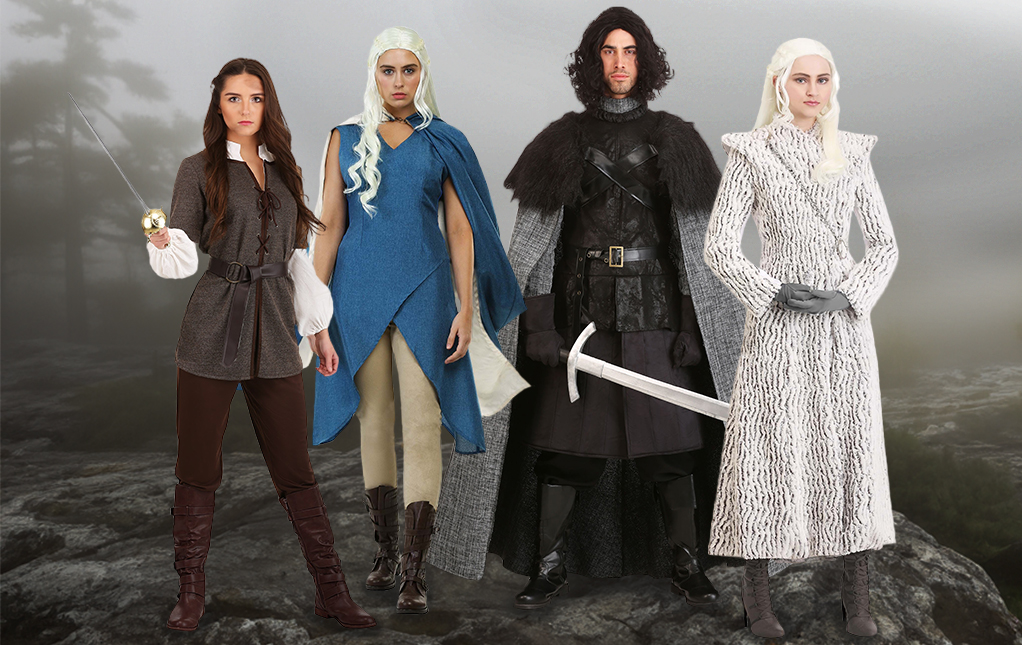 Immerse yourself in your favorite fantasy realm with our Game of Thrones costume ideas! Whether you're dressing up for a themed party, a cosplay event, or going all out for Halloween, we sell costumes that will let you embody the unforgettable characters from the franchise.
Channel your inner fire with our Dragon Queen Costume, a homage to the formidable Daenerys Targaryen. This costume captures the essence of Dany's classic look, making it a standout choice for fans of the show. Or choose Dany's winter outfit for a dragon warrior costume that will truly let you rule!
But the Seven Kingdoms offer more than just dragons. How about stepping into the shoes of the resourceful Arya Stark with our Wolf Girl Costume? Or, if you're a fan of the King in the North, the Northern King ensemble makes a great Jon Snow costume.
No matter which character you choose to pay tribute to, with our exclusive outfits you're not just dressing up, you're stepping into an epic saga. Enjoy the ride and remember in the Game of Thrones, you win or you... have a fantastic time regardless!
Game of Thrones Costume Accessories
Want to level up your GoT costume game? Let's talk accessories. We have some great Game of Thrones gear that will add a finishing touch to your outfit and take it from ordinary to extraordinary. If you're going full Stark or Night's Watch, just buy a Fur Trimmed Cape that adds a touch of northern ruggedness and style to any costume. It's like a warm hug from Ghost, Jon Snow's dire wolf!
If you're feeling a bit more south of the Wall and want to channel the Lannister charm, grab our Jaime Lannister Sword. It's not just a sword, it's an instant power-up, making you feel like the Kingslayer himself. We also sell a Needle Sword that is compact, sleek, and absolutely deadly—just like its owner, Arya Stark!
And let's not forget about the ultimate Game of Thrones accessory—the Authentic Night King Mask! Slap this bad boy on and you're instantly the most feared nemesis from beyond the Wall. It's perfect for adding that chilling factor to your costume (pun intended!).