Frozen Gift Ideas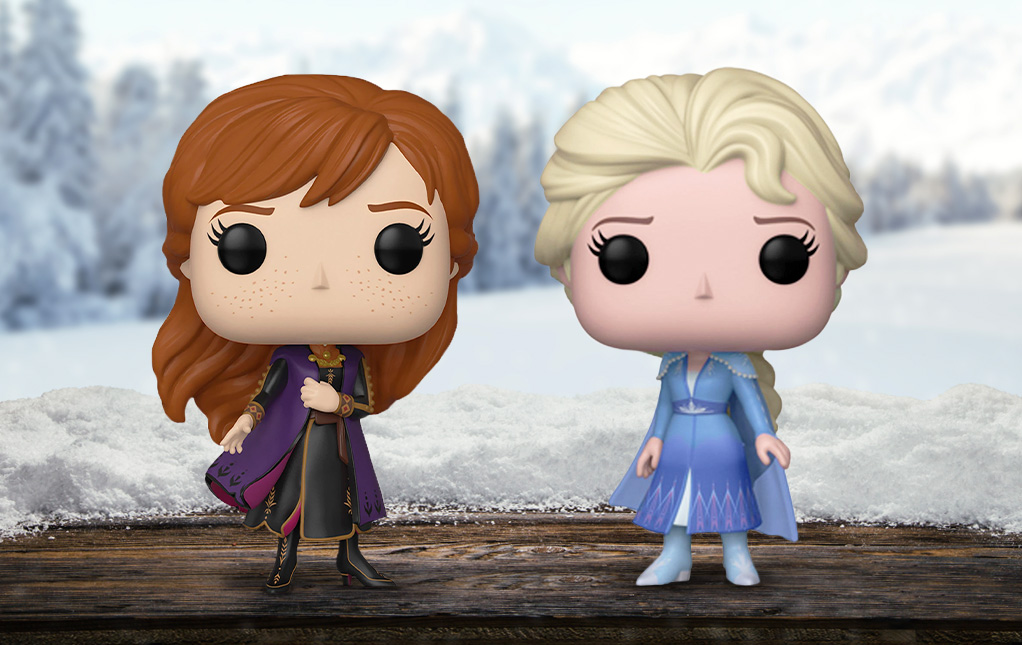 It takes a unique blend of characters, enchanting environments, and engaging stories to make a movie enjoyable to watch the 1,767th time. Disney's Frozen movies nail it. After all, one of them is probably playing on your television for the 1,768th time today, and your kiddo isn't around! Ready for an alternative way to enjoy the fun? You've found the right place! Our collection of Frozen gifts has something for fans of all ages. Whether you need a unique gift for your Disney-obsessed friend or pajamas so your child can dream along with Anna and Elsa, we've got you covered with a world of Frozen gift ideas!
Frozen Toys
Playtime is heavily influenced by your child's favorite stories. Whether they're hopping from couch cushion to couch cushion or crawling under their bed, there's always a reason linked back to whatever is their current obsession. If they can't let it go, your child is probably still exploring Arendelle with Anna and Elsa. Can you blame them? Elemental magic and epic journeys are the perfect ingredients for playtime. Help your child enjoy the enchanted world of Frozen with officially licensed toys from our selection. By offering everything from family-friendly board games to dreamy plush toys, we have something for everyone on your list!
Frozen 2 Toys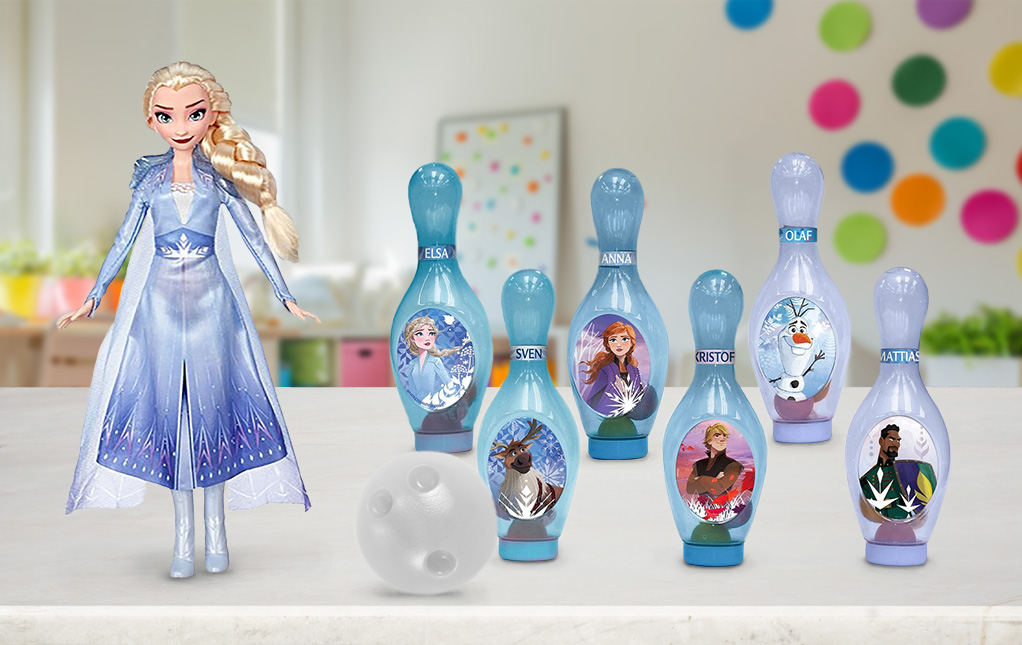 Unlock the secrets of the enchanted forest for your kiddo with Frozen 2 toys from our collection! From the walls of Arendelle Castle to the frozen island of Ahtohallan, our toy selection is here to bring the magic of your child's favorite Frozen movie into the playroom. Whether they want to build the world with LEGO sets or choreograph the story with Anna and Elsa dolls, we're here to make it happen!
Disney Frozen Toys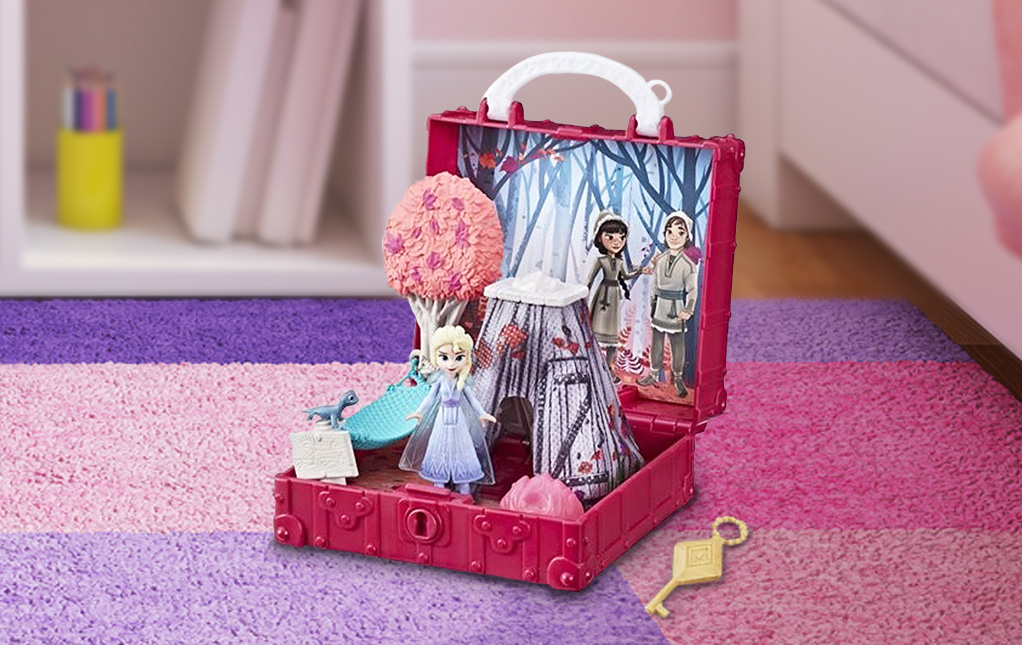 It may not be 8,000 salad plates, but our selection of officially licensed Disney toys lets your child imagine they're part of Anna and Elsa's magical debut! The entire cast of Frozen is ready to make playtime more fun with toys that capture the spirit of Disney's first Frozen story. Let your kiddo build a Play-Doh snowman with Olaf. Help them investigate Elsa's mysterious ice palace. Or join them for a tea party that uses a few of those 8,000 salad plates!
Frozen Playsets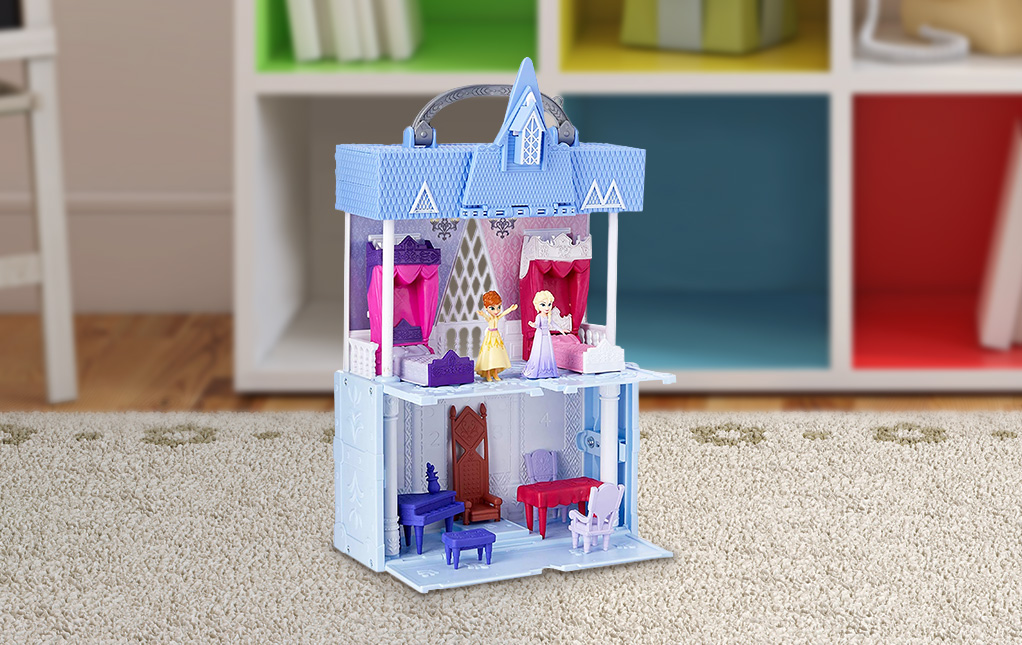 Deciding between a Frozen doll, craft, or game for your child? Save time with a playset! Featuring characters and environments from the movies, these toy sets offer more ways to play. Your child will have everything they need to create new stories or relive their favorite moments. They'll be ready to invent new games for Olaf, Anna, and the whole family to play. And whether they keep everything together or mix and match all their Frozen toys, playtime will be extra magical!
Frozen Games for Kids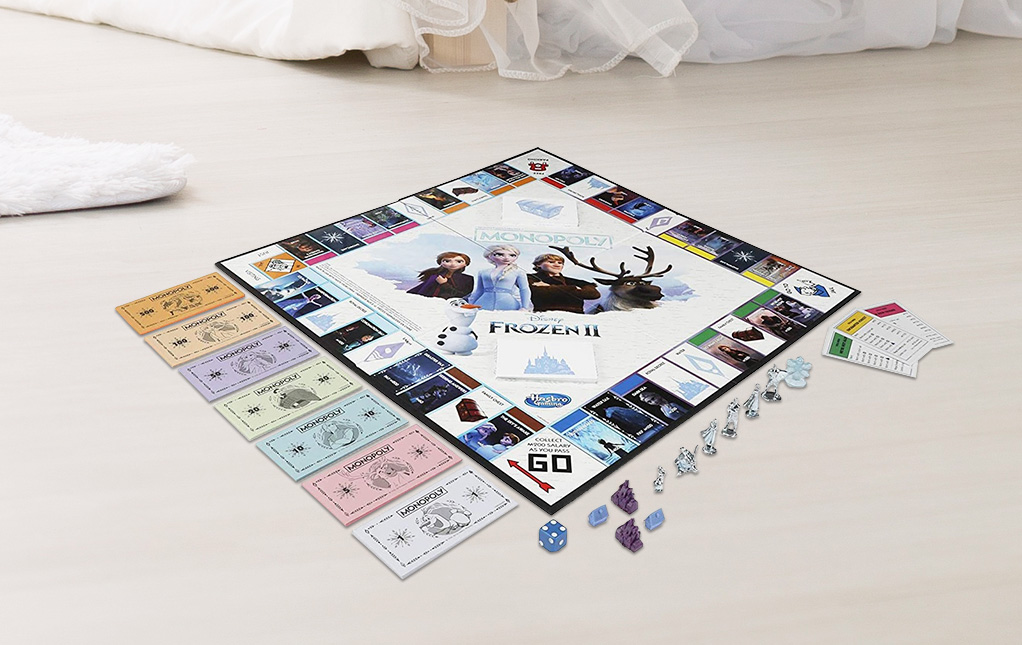 Want to shake up game night? Need help teaching your kiddo good sportsmanship? Does your kid refuse to play without their favorite Disney characters involved? Then our Frozen board games are the answer! Ignite a friendly rivalry with Frozen Monopoly. Cheer each other on in a low-stakes game of bowling. Or get into a little trouble with the always charming Olaf. No matter what you choose, with a game from our selection, everyone is a winner!
Frozen Gifts for Adults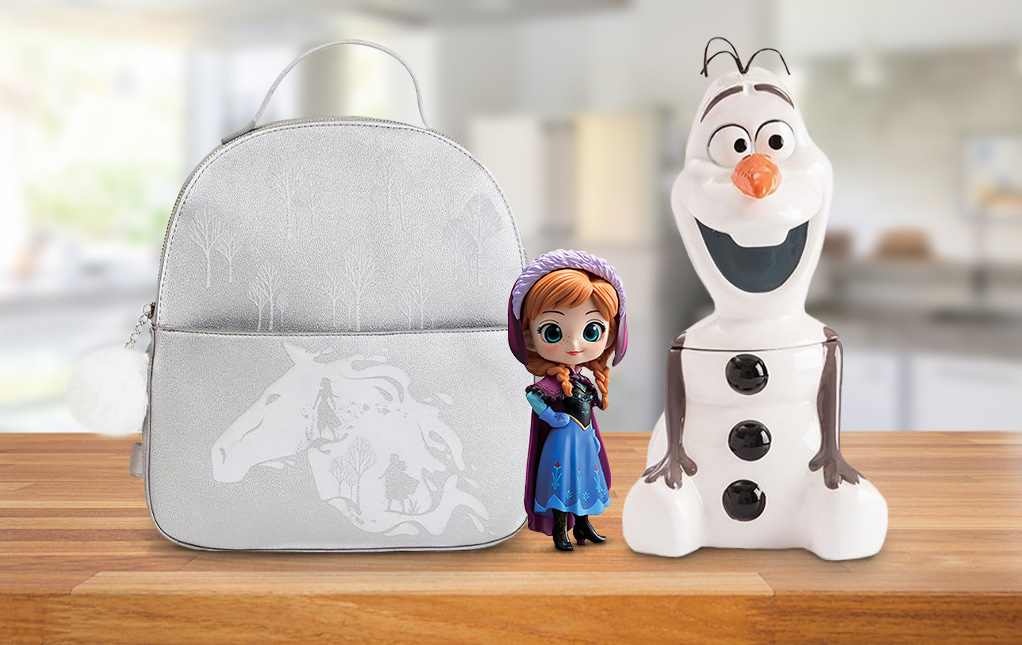 Which song do you catch yourself singing most? Do you have a favorite character? What about a moment in the movies that you refuse to miss? You can't deny it, the Frozen movies are something you'd risk melting for. It's all good. We share your feelings. Which is why you'll find Frozen gifts for adults in our selection. Decorate your home or office with playful collectibles that show off your fandoms. Let the world know they can do the same—lead by example! Or, in case you don't find yourself singing along to "Let It Go," pick out the gift that'll make your best friend, parent, and partner smile!
Frozen 2 Funko POP!
Being an adult doesn't mean stopping the fun. In fact, "growing up" means there's more fun to have! And it just so happens that one of those new fun-things is collectibles! Specifically, collectibles based on everything that makes you smile—especially "guilty" pleasures like Frozen and Frozen 2. Build your grown-up toy collection with Funko POP! figures from our selection. You'll find everything from Anna keychains to that mysterious water spirit, Nokk, to get you started!
Disney Frozen Gifts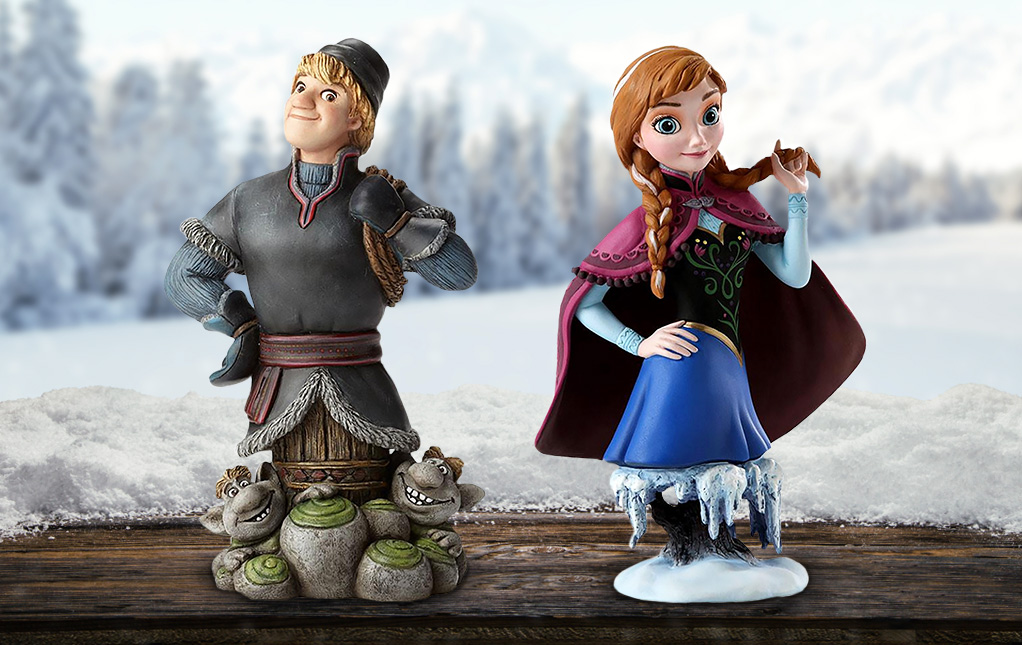 Unlike Kristoff's trolls, we've got ways to let you keep the memories of magic and fun! You may be looking for a Frozen gift that's a little more serious, but with character statues from our collection, you don't have to give up all the Disney charm. Remember the sweet and exciting moments from your favorite modern fairy tale when you shop with us. Whether gifting yourself or a loved one, you can't go wrong with any of our available selection!
Frozen Halloween Costumes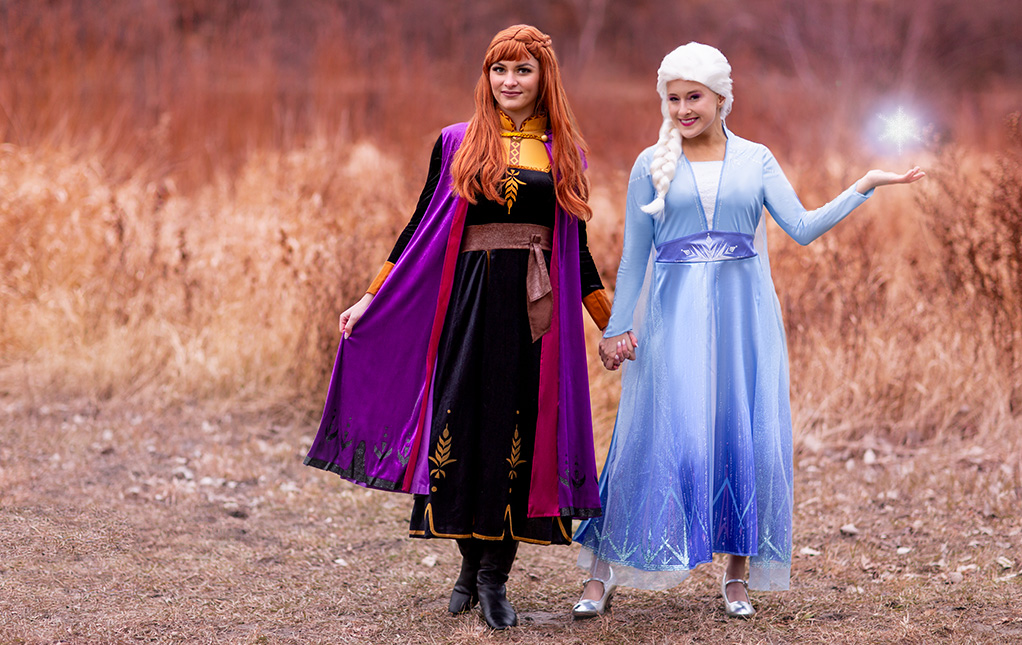 Can you think of another Disney Princess that has as many outfit changes as Anna and Elsa? Even Olaf and Kristoff get to mix it up in the wardrobe department. So, when it comes time to pick an iconic costume for Halloween, your favorite Arendelle residents' closets are a great place to turn. Of course, even now that they've opened up the gates, it might be tricky to borrow from Anna or any of the family. Instead, start with us! Our collection of costumes and accessories has options for everyone. Whether you'd love to strut your stuff as Elsa or spend some time with reindeer as Kristoff, we can get you looking the part!
Elsa Costume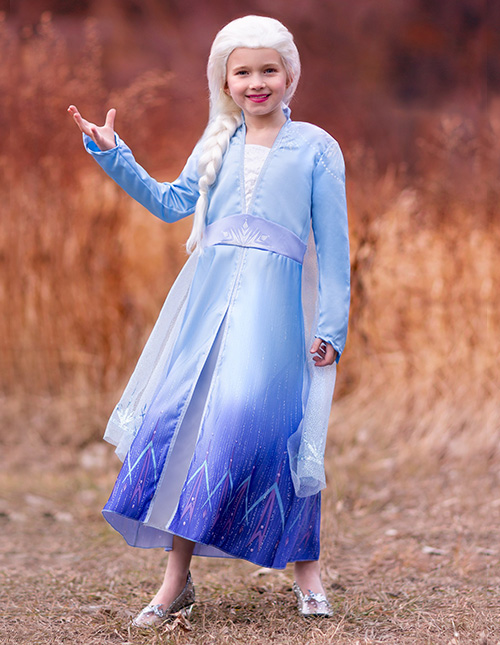 Who wouldn't want to be Queen Elsa? She isn't bothered by the cold. She can commune with all the elements. Her wardrobe is on point. And her interior design is enchanting. While we don't know the magic to turn you and yours into Elsa, we do know the next best thing! With glittering ensembles and all the costume accessories, you'll transform into your favorite ice queen when you shop with us!
Frozen Anna Costume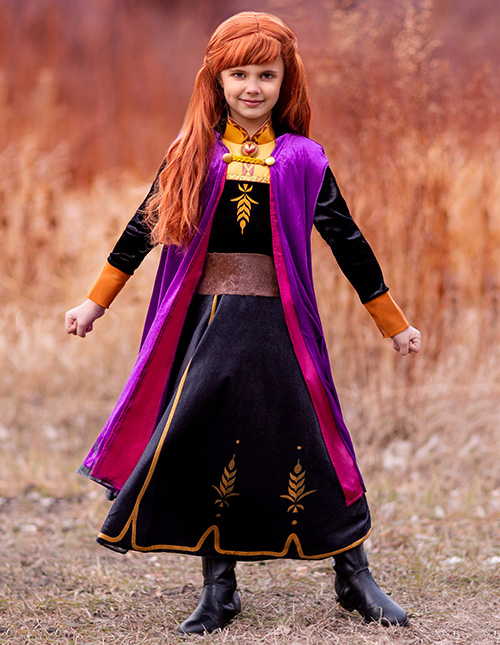 Elsa may be the older sister, but Anna isn't falling behind. Just ask her, and she'll remind you that she climbed a mountain, survived a frozen heart, saved her big sister from Hans, all without any magic powers. She's a character to admire and worthy of imitation. So, whether you or the children in your life want to portray the impressive Disney Princess, our selection of Anna costumes will get you ready for the adventure!
Olaf Costume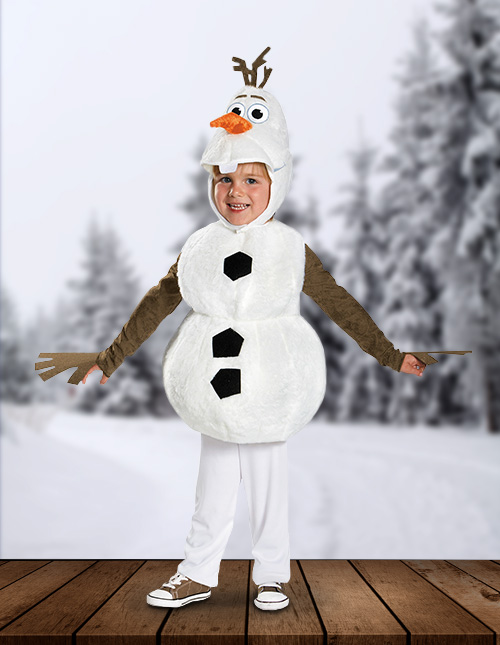 No Frozen adventure would be complete without Olaf! Whether you're putting together a group costume for Halloween or sitting the kids down for the 1,769th viewing of Frozen 2, we have the Olaf look for you and yours! From simple hooded onesies to soft-sculpted jumpsuits with Olaf hats, even the family pet can get in on the fun! Just don't forget a few educational activities to keep Olaf occupied on your journey.
Kristoff Costume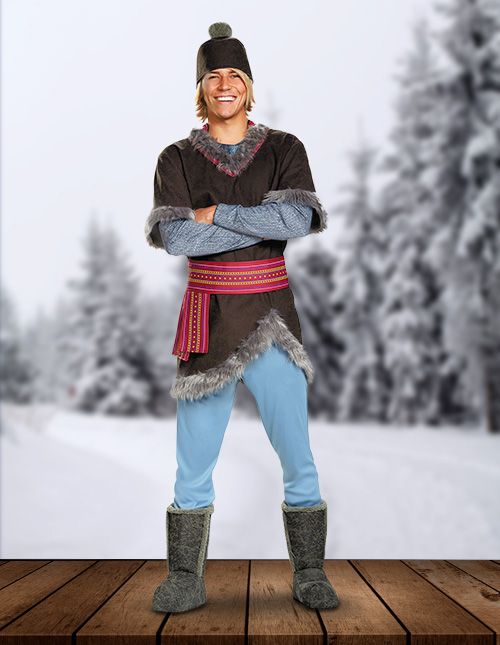 Kristoff is here, and he's ready to help make your Frozen costume experience even better! Always the gentleman and willing to assist his friends, there isn't a group that wouldn't benefit from Kristoff tagging along. So, grab your fave Kristoff costume to add a dash of charm to your group costume. And maybe a pair of reindeer antlers from our animal costume collection, so Kristoff has someone to chat with!
Frozen Merchandise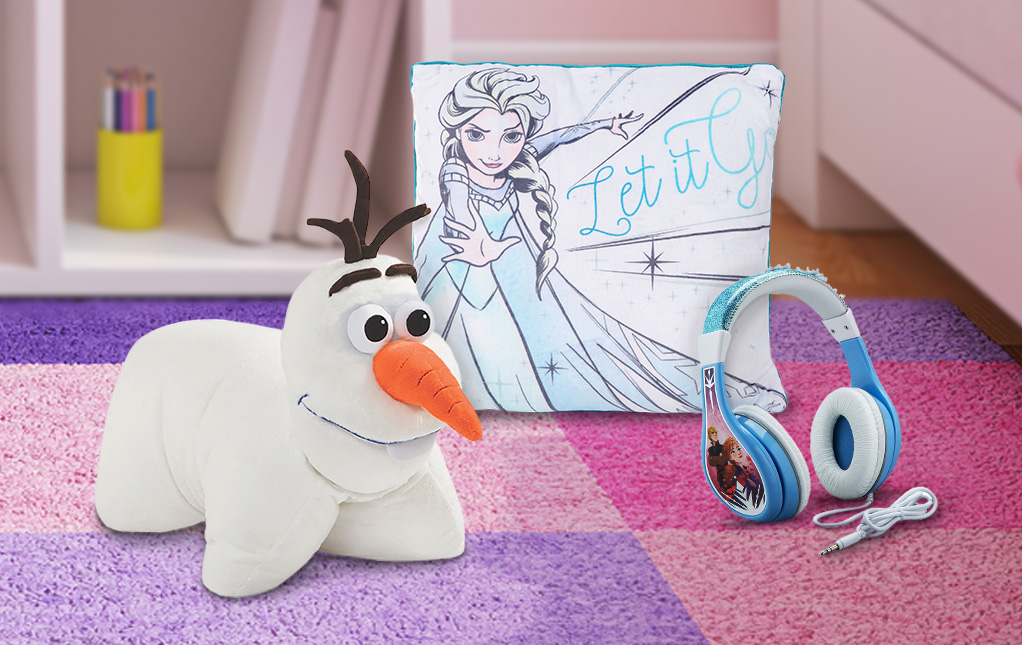 You're already surrounded by Frozen toys, music, and costumes. But, there's one more thing you can do to really eat, sleep, and live Frozen. Add pieces of your family's favorite movie series to all areas of your life with Frozen merchandise available here! Make sure the cold doesn't bother your child with a Frozen winter accessories set. Cause a chuckle in the office with an Olaf collectible. Or spare yourself a few moments from the music while your little one continues to listen with headphones safely in place. Because, whether it's a pillow on the living room couch or a bag to complement your whimsical wardrobe, we have unique items for all parts of your life!
Frozen Accessories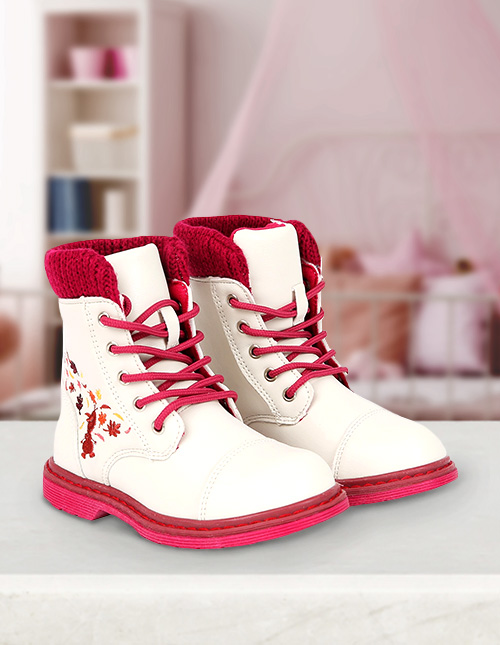 Bring some elemental magic to every outfit with Frozen accessories! Your kiddo will be ready to trek through any weather with boots and flats for everyday wear. Feel undisturbed by the weather, just like Elsa with accessories built to protect. Or give you and yours a Frozen-style makeover with hair accessories and cosmetics that's any princess would love!
Frozen 2 Merchandise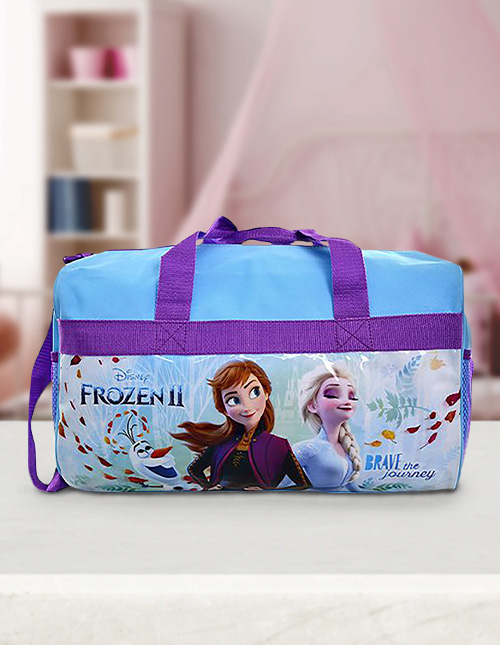 Make your family's next trip an adventure with items that invite Anna and Elsa along for fun! With duffle bags for packing the essentials and Christmas stockings for surprises, we have what you need! Even your summer vacation will feel extra magical with clothes and toys featuring your family's favorite royal sisters!
Frozen 2 Backpack
Heading to school is always more fun for kids when they know they get to see their friends. Even better when they have something extraordinary for show and tell. With Frozen 2 backpacks in our collection, your child will get to bring their friends to school and show off to their friends! And so can you, with any of the designer bags you'll find here too!
Elsa Frozen Gifts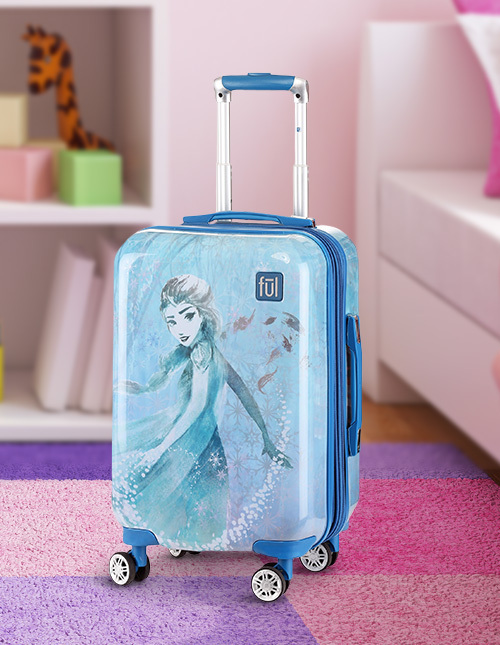 Need a white elephant gift? Want to surprise your preschooler? Is it time to venture into the unknown? An Elsa gift from our collection is just the thing! Pack an Elsa suitcase to make your next trip magical. Cause a sing-along at the company holiday party with musical toys. Or snuggle in with your kiddo and their favorite Frozen movie for another cozy pajama day!