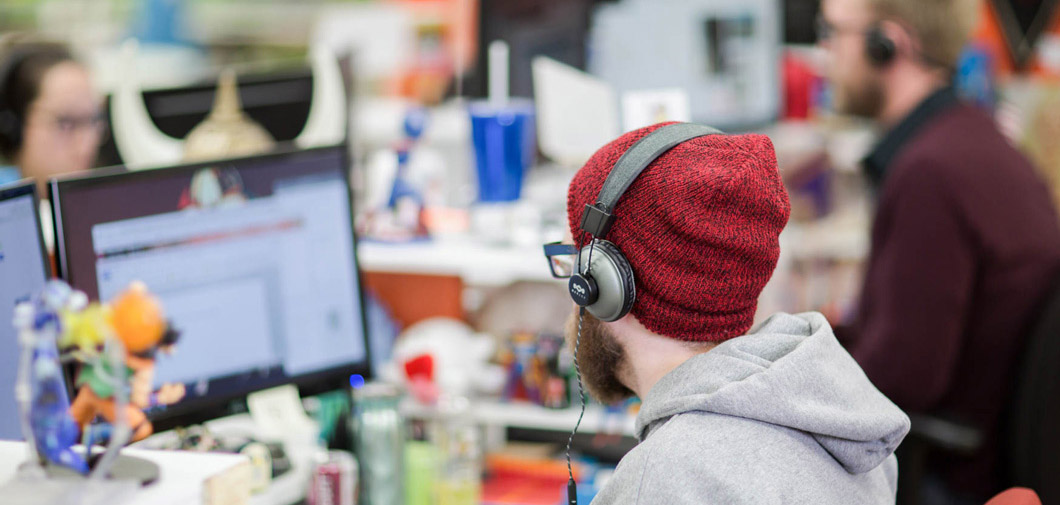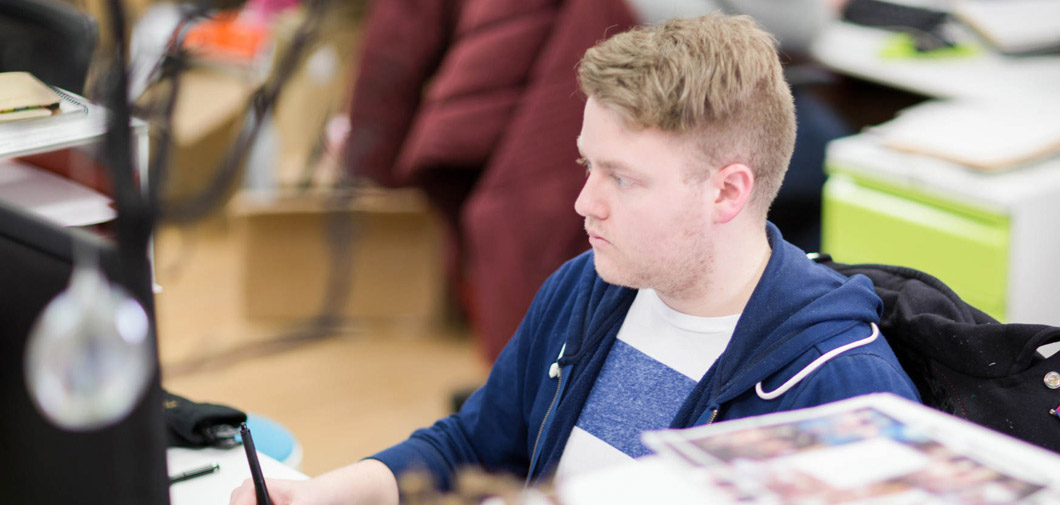 Marketing
Capturing your attention.
We make and sell a lot of cool stuff, but what use is that if people don't know who we are or how to find our stuff? That's where our Marketing teams come in! We do our best to try to reach people through every platform imaginable! Searching for costumes on Google? A customer will see a ton of links to our items and blog pieces written by our SEO team as well as ads cleverly placed by our Paid Search team. Trying to find some coupons?
Our Email and Affiliates team probably had something to do with that discount our new customer just scored. Too lazy to go anywhere but Amazon? Our Partner Marketing team has everything right there and ready to purchase. Hear about us on the news or in the paper? That would be Public Relations doing their thing. How about just browsing through social media? You better believe that our Social Media team is on those memes! Basically we got a lot of stuff and you're gonna hear about it!
Available Jobs in Marketing
Full-Time Positions
The following positions are accepting résumés for immediate hire.
Fun.com, home of HalloweenCostumes.com, is looking for a dedicated and technical minded individual to learn the latest online marketing techniques! As a Marketplace Specialist, you will be working closely with our partner websites, such as Amazon, eBay, and Walmart.
While with Fun.com, you will learn a ton about managing inventory on partner websites, working on major revenue generating projects and, as an added bonus, get to meet a bunch of the nicest weirdos you can find in one place.
If this sounds interesting (which we sincerely hope it does), we'd love to hear from you!
This position is located at our North Mankato, Minnesota headquarters.
Essential Duties and Responsibilities
Manage and fix inventory for online marketplaces (i.e. Amazon, eBay, etc...)
Interpret product errors and find solutions to improve future product data quality
Perform routine maintenance tasks that help optimize individual listings on marketplaces
Research best practices, rules, and guidelines for multiple marketplaces and apply knowledge to listings
Routinely audit general health of marketplaces, and recognize areas of improvement
Where available from partner, manage and optimize digital ads or product positioning options to maximize revenue and balance marketing cost of sale
Work with other departments to solve any immediate issues
Gather and report sales and profitability data. Interpret results and prioritize tasks
Requirements and Skill Sets
BA or BS in Marketing, Business Management, and/or equivalent experience in related field
Strong attention to detail
Project management skills – ability to detail out a plan and execute on a deadline
Ability to adjust to changing priorities and procedures while working on multiple platforms [not literal platforms of course – we're not going to make you balance on precarious things for our amusement]
Proficiency in Excel – Ability to gather and piece data from multiple sources into templates to upload to marketplaces. Able to use Excel to summarize large datasets and analyze results
Strong organizational and team collaboration skills
Wage - Depends on Qualifications

Fun.com, home of the greatest toys, gifts, and Halloween costumes online (and therefore the world), is looking to continue to expand our online marketing efforts. Our campaign for global – and possibly galactic – domination needs your help! As you can tell, we set our sights pretty high, and we are on the lookout for an SEO Specialist.
As the SEO Specialist, you will be the chief brain wizard responsible for conducting deep dives on multiple domains, cracking into their gooey, data-filled cores to help determine what direction our SEO strategy should take and what future enhancements we should implement. Seriously though, the SEO Specialist will be responsible for on-page SEO and overall SEO best practices. Concerning on-page SEO, you will be responsible for navigation, internal links, and keyword strategy across company domains. The SEO Specialist works closely with link builders, copywriters, and other internal teams to facilitate organic SEO growth.
This position is locate at our North Mankato, Minnesota headquarters.
Essential Duties and Responsibilities
Utilize various tools to analyze and track website performance
Analyze different data sets to determine strategy and course of action
Perform keyword research and manage large keyword lists
Audit and make recommendations for on-page SEO opportunities
Strategize, experiment, and plan SEO elements with SEM Team
Research best marketing practices to develop new techniques and strategies
Provide direction to copywriting and blogging staff on target keywords
Stay up to date on current trends within the industry and our key competitors
Requirements and Skill Sets
Degree in Marketing, Business, Communications, or Information Technology
Basic understanding of SEO
Proficient in Microsoft Office, primarily Excel
Ability to communicate effectively, clear, and concise
Excellent analytical, organizational, and time management skills
Detail-orientated with strong attention to follow-through
Must enjoy data analysis. Like a lot of data analysis.
Preferred Skills
Understanding knowledge of Google Analytics and Google Search Console
Google Analytics Certified
Experience with AHREFs, Botify, SEMRush, Screaming Frog, MOZ, or similar tools
Demonstrate high level of technical SEO expertise
Wage - Depends on qualifications

Part-Time Positions
The following positions are accepting résumés for immediate hire.
Fun.com, online purveyor of all things pop-culture related, is looking for an intern to join our Marketing team to help bring our products to as many platforms as possible.
This internship will allow you to develop multiple facets of your skill set. You will split your time between researching potential influencers, outreaching to influencers, and building relationships with websites and brands. You will have a chance to have direct impact on sales during our busiest time of the year.
Essential Duties and Responsibilities
Assist in execution of influencer marketing strategy for Fun.com and HalloweenCostumes.com
Recruit new influencers from various social platforms such as Instagram, TikTok and YouTube.
Communicate with current influencer partners to ensure all opportunities are being evaluated (e.g. coupons, posts, videos and stories and ensure that our influencers needs are met.
Help create and manage influencers campaigns in our current influencer marketplace.
Audit influencers to ensure compliance and accuracy regarding sales and commissions.
Assist in execution of social media ad strategy for Fun.com HalloweenCostumes.com
Create TikTok content for FUN.com and HalloweenCostumes.com
Support website SEO traffic by applying best practices to earned media placements
Help evaluate opportunities for partnerships, sponsorships, and advertising on an ongoing basis
Requirements and Skill Sets
Pursuing a degree in Marketing, Business Management, Communications, Public Relations, Journalism and/or equivalent experience in related field
Strong writing skills
Comfortable with TikTok, Instagram and other major social media platforms
Experience and the ability to create TikTok content
Strong communications and sales capabilities
Excellent analytical skills using large data sets
Must be comfortable with communicating via email, phone while excelling at interpersonal communication
Work well in a collaborative environment
An ability to be flexible in a quickly changing environment while balancing multiple priorities
An ability to establish and meet deadlines
Wage - Depends on Qualifications

On-Call Positions
There are currently no jobs available.
Contract Positions
There are currently no jobs available.