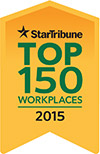 Available Careers
We hope you join our team.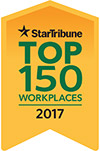 Full-Time Positions
The following positions are accepting résumés for immediate hire.
It's 2020, and here at Fun.com we are continuing on our quest to buy more product for our awesome customers – which requires help, your help. We carry everything from costumes to toys to gifts to apparel and we're looking for an Associate Buyer to help make it all happen.
Generally, our Associate Buyers work with products on our Fun.com and HalloweenCostumes.com brand sites. The majority of the products we carry live within the Halloween, toy/gift, and apparel categories. Associate Buyers are an integral part of our Product team, helping to ensure our stock levels are appropriate and that our product not only gets here, but gets here on time. This role involves working both within a team and independently, and the majority of work revolves around data (Excel, Excel, and more Excel). Really, we're looking for someone who doesn't hate math, likes or enjoys all kinds of pop culture related "stuff", roughly understands financials, can communicate effectively, and is game to work autonomously.
Essential Duties and Responsibilities
Make informed decisions regarding stock levels and product pricing
Manage vendor or category specific inventory to margin and sell-through metrics
Create accurate purchase orders in a timely manner
Perform data entry tasks
Other duties as assigned
Requirements and Skill Sets
High school diploma or equivalent
Experience with Microsoft Excel and the rest of the Microsoft Office Suite. But mostly Excel
Detail-oriented and organized
Strong time management skills, ability to complete all assigned projects in a timely manner
Work effectively both within a team and independently
Effective communication skills, both written and verbal
Flexible and adaptable to change
Preferred Skills
B.A. or B.S. in Finance, Economics, Accounting, or other numbers-heavy analytical discipline
1+ years in retail, b2b or b2c sales, or stock/inventory management position
Ridiculous amounts of pop-cultural knowledge – the geekier the better!
Knowledge of fashion design and design principles
Wage - Depends on experience

Part-Time Positions
The following positions are accepting résumés for immediate hire.
The product design team at Fun.com is looking for fit models to help in the development of our exclusive line of Halloween Costumes and clothing. If you fit the measurements we are looking for, you're encouraged to apply – no modeling experience required! The Fit Model is responsible for assisting the product design team with fit, movement and comfort by trying on the latest costume designs in a professional setting. The model will provide specific feedback on fit to help ensure our garments wear well. You will not be photographed for website imagery or packaging, for this role we are focused on fit!
Essential Duties and Responsibilities
React to the fit of a garment and communicate the information in a clear manner
Give constructive feedback on styling and proportions when requested
Stand in front of groups of professionals and communicating information both visually and physically, which could include modeling sensitive items
Build rapport and effective relationships with merchant teams
Requirements and Skill Sets
Body measurements must be:
Height 5'4" to 5'6"
Bust (at fullest) 33" to 35"
Waist (natural) 25" to 27"
Low Hip Circumference 35.5" to 37.5"
Vertical Trunk (front HPS through legs to back HPS) 58" to 60"
Maintain date-of-hire measurements as discussed with Technical Designer (measurements will be monitored on a regular basis)
Preferred Skills
Previous modeling experience a plus but not necessary
Ability to stand for extended periods of time (2-4 hours)
Dependable and committed to working set hours (2-8 hours per week)
Good communication and interpersonal skills
Professional, enthusiastic and confident
Ability to work on a team is necessary
Wage - Depends on Qualifications

On-Call Positions
Fun.com has various on-call positions available from time to time.
All of us at Fun.com specialize in dreaming up costumes and bringing them to life! From brainstorming to the creation of next year's biggest hit costume, we do it all! And right now, we're looking for an on-call makeup artist to bring our costumes to life!
As an on-call makeup artist, you will work with our Multimedia team in our onsite studio to complete the look for our costumes. That's right, we are looking for someone skilled in everything from zombie makeup to beauty makeup for a princess costume. If you have experience applying and removing character and/or beauty makeup and are regularly available for short periods of time during normal office hours [Monday through Friday from 9:00am until 5:00 pm] then we want to see what you got! No need to bring your own supplies. We have a fully stocked beauty bar – the beauty bar of your dreams!
Do you obsessively watch online makeup tutorials? Do you call yourself a beauty guru? Looking for a way to exercise your makeup creativity? You may be exactly what we're looking for!
Essential Duties and Responsibilities
Apply a variety of makeup looks on talent; including men, women and children. Don't worry, we don't require any makeup for pet costumes! That's really not a thing anyway...hopefully. Although maybe you can be the first?
Create dramatic character and theatrical makeup using mostly water based face paints. Some old age and injury looks are required using extreme highlight/shadow with occasional FX makeup
Create basic beauty makeup looks for photo shoots
Removing special FX makeup from talent at the end of photo shoots
Prep supplies for makeup application and maintain an organized and clean work area
Clean makeup kits, makeup bins and makeup counter after each photo shoot
Alter and maintain makeup during photo sessions as needed
Requirements and Skill Sets
Creativity, imagination and problem solving ability
Must be able to apply makeup quickly and accurately. Average application time for beauty makeup must be completed between 10-15 minutes per look. Character makeup is given 30 minutes per look
Extreme attention to detail
Experience with dramatic character, theatrical, facepaint and special FX makeup
Knowledge of special FX makeup applications, including creating a build up from scratch without the use of a prosthetic
Comfortability working with a variety of people of all ages
Ability to work efficiently in fast paced environments under pressure
Advanced knowledge of makeup hygiene practices to follow before and after applying makeup
Working knowledge of how to use with latex, adhesives and adhesive removers
Must have flexible daytime availability as photo shoots are typically during office hours
Wage - Depends on qualifications

Please apply with your resume, cover letter and samples of previous work when you submit your application: click here to apply.
Hard copy photos as well as presentations of your work are also acceptable.
We are currently looking for male and female models in the following sizes for our Halloween costume lines and FUN.com apparel: 4T toddler, child medium (8/10), women's size 2/4, men's size medium, men's plus size 2X and women's plus size 16. Desired heights for adult women are 5'4"-5'7" and adult men 5'9"-6'0".
If you are outgoing and photogenic, please fill out an application and upload a head shot and full-body shot (no photo filters please).
Wage - $25.00 / hr

Contract Positions
There are currently no jobs available.
Additional Seasonal Positions
The following seasonal positions require a résumé:
Are you looking for a fast-paced job that requires no previous experience, offers flexible scheduling, a relaxed dress code and a fun atmosphere full of friendly people? Look no further! Get ready to join the Fun.com family!


Located on Lookout Drive in North Mankato, we have established ourselves as one of the largest online Halloween costume companies in the world and in 2020 we need your help!


Our warehouse is looking for great temporary employees to pick and pack orders, sort packages and maintain an organized department! We hope that you are the right person for the position!
Essential Duties and Responsibilities
Accurately pick customer orders
Efficiently pack customer orders
Sort orders to multiple carriers
Maintain a clean and organized department
Load and unload trucks
Fill inventory bins
Forklift / Order-picker work available
Requirements and Skill Sets
Positive, detail oriented and enjoys working as a team
Enjoys a fast-paced work environment
Able to consistently meet deadlines
Wage - $10

All Positions by Department