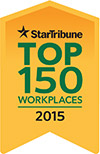 Available Careers
We hope you join our team.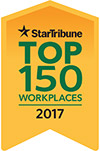 Full-Time Positions
The following positions are accepting résumés for immediate hire.
Part-Time Positions
The following positions are accepting résumés for immediate hire.
On-Call Positions
Fun.com has various on-call positions available from time to time.
All of us at Fun.com specialize in dreaming up costumes and bringing them to life! From brainstorming to the creation of next year's biggest hit costume, we do it all! And right now, we're looking for an on-call makeup artist to bring our costumes to life!
As an on-call makeup artist, you will work with our Multimedia team in our onsite studio to complete the look for our costumes. That's right, we are looking for someone skilled in everything from zombie makeup to beauty makeup for a princess costume. If you have experience applying and removing character and/or beauty makeup and are regularly available for short periods of time during normal office hours [Monday through Friday from 9:00am until 5:00 pm] then we want to see what you got! No need to bring your own supplies. We have a fully stocked beauty bar – the beauty bar of your dreams!
Do you obsessively watch online makeup tutorials? Do you call yourself a beauty guru? Looking for a way to exercise your makeup creativity? You may be exactly what we're looking for!
Essential Duties and Responsibilities
Apply a variety of makeup looks on talent; including men, women and children. Don't worry, we don't require any makeup for pet costumes! That's really not a thing anyway...hopefully. Although maybe you can be the first?
Create dramatic character and theatrical makeup using mostly water based face paints. Some old age and injury looks are required using extreme highlight/shadow with occasional FX makeup
Create basic beauty makeup looks for photo shoots
Removing special FX makeup from talent at the end of photo shoots
Prep supplies for makeup application and maintain an organized and clean work area
Clean makeup kits, makeup bins and makeup counter after each photo shoot
Alter and maintain makeup during photo sessions as needed
Requirements and Skill Sets
Creativity, imagination and problem solving ability
Must be able to apply makeup quickly and accurately. Average application time for beauty makeup must be completed between 10-15 minutes per look. Character makeup is given 30 minutes per look
Extreme attention to detail
Experience with dramatic character, theatrical, facepaint and special FX makeup
Knowledge of special FX makeup applications, including creating a build up from scratch without the use of a prosthetic
Comfortability working with a variety of people of all ages
Ability to work efficiently in fast paced environments under pressure
Advanced knowledge of makeup hygiene practices to follow before and after applying makeup
Working knowledge of how to use with latex, adhesives and adhesive removers
Must have flexible daytime availability as photo shoots are typically during office hours
Wage - Depends on qualifications

Please apply with your resume, cover letter and samples of previous work when you submit your application: click here to apply.
Hard copy photos as well as presentations of your work are also acceptable.
We are currently looking for male and female models in the following sizes for our Halloween costume lines and FUN.com apparel: 4T toddler, child medium (8/10), women's size 2/4, men's size medium, men's plus size 2X and women's plus size 16. Desired heights for adult women are 5'4"-5'7" and adult men 5'9"-6'0".
If you are outgoing and photogenic, please fill out an application and upload a head shot and full-body shot (no photo filters please).
Wage - $25.00 / hr

Contract Positions
There are currently no jobs available.
All Positions by Department