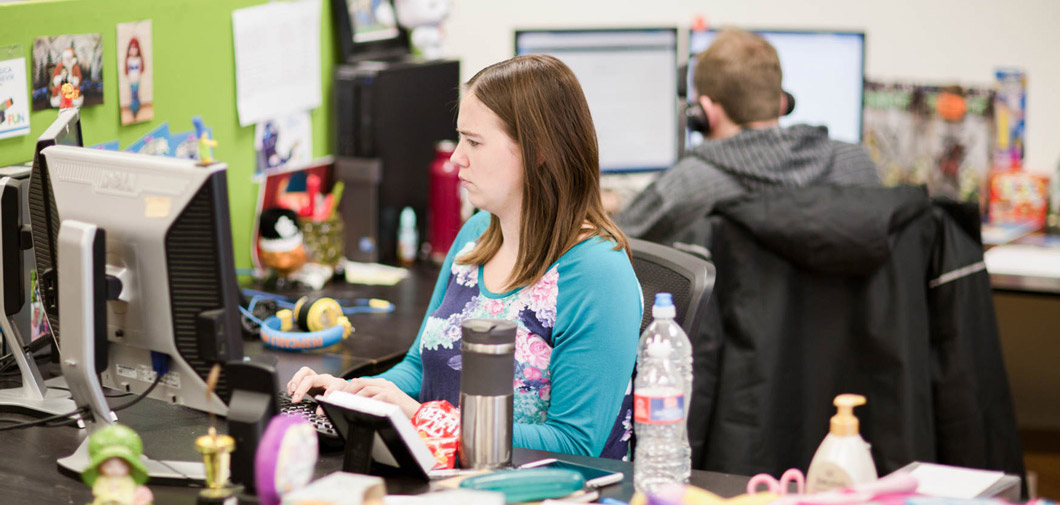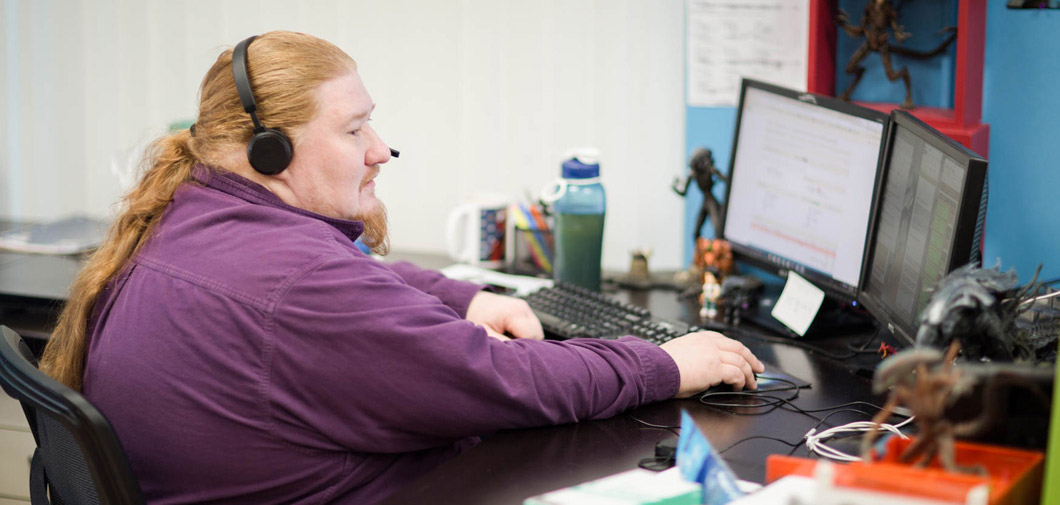 Customer Service
Soothsayer, Verbal Ninja, Saint
Having a great experience as a customer is a key focus for Fun.com. From being able to navigate the site easily to getting what you had wanted to being able to return an item, we want every step of the process to be as smooth as possible. Sometimes our customers need a bit of help, however, and that's where our Customer Service team steps in. Our Customer Service Representatives don't work to just solve problems.
They want to make a connection with our customers. So, if a customer calls about an event that's going on or has questions about a particular item, our Customer Service team will engage in conversation about it. We have found that building relationships in this way creates loyal customers and helps keep our Customer Service team feeling happy that they were able to help make a person's day.
Available Jobs in Customer Service
Full-Time Positions
There are currently no jobs available.
Part-Time Positions
The following positions are accepting résumés for immediate hire.
Fun.com, a world leader in online sales of Halloween costumes, T-shirts and knick-knackery of varying degrees of geekitude, is looking for the perfect person to help out our customers. You'll spend your day interacting with customers across a variety of channels, including webchats, phone calls and emails. You'll be able to inform, answer questions and help sell our stuff – most of which is pretty cool – to people all across the world.
Essentially your job is to make people happy.
Can you turn somebody's frown upside down and take a disgruntled customer and properly gruntle them? Because that's how we like our customers: gruntled. If this sounds like you, we want you as part of the Fun.com crew!
This position is located at our North Mankato, Minnesota headquarters.
Essential Duties and Responsibilities
Provide prompt, friendly, consistent, and complete service to our customers in a polite, positive manner
Promptly answer inbound customer calls, online chats, and emails. Typical customer contacts include questions about: product sizing and availability; shipping transit times and costs; promotional offerings; return policy; returns and exchanges; refund status; issue resolutions
Increase sales through suggestive selling and exceptional product knowledge
Initiate outbound customer calls/emails to resolve any outstanding order problems
Follow up with customers regarding oversold items and other pre-shipping issues
Use contact de-escalation techniques
Assist management with setting and achieving goals
Help resolve employee issues with temporary reps
Help train temporary staffing during September and October
Periodically clean and maintain the customer service center
Other duties as assigned
Some weekend hours will be required
Requirements and Skill Sets
High School Diploma or equivalent
Typing Speed of 35+ WPM
Proficiency with Microsoft Office Suite
Efficiently navigate through a web-based computer system
Ability to remain calm and practice patience in a fast paced work environment
Preferred Skills
1-2 years of experience in a call center, customer service, retail or a similar environment
Team leadership and/or training experience
Wage - Depends on qualifications

On-Call Positions
There are currently no jobs available.
Contract Positions
There are currently no jobs available.