Has anyone asked what you really want for your birthday? Or for Christmas or as a housewarming gift? It may come as a surprise that not every woman wants flowers, and not all girls want dolls or stuffed animals! Some of us would appreciate weird gifts for friends—like horror movie pajamas or Star Wars LEGO sets. Maybe you're shopping for a grandmother who collects Minnie Mouse statues or a wife who won't buy herself that Loungefly mini backpack. Well, if you're looking online for geeky gift ideas for the gals in your life, keep reading for some fabulous picks!
Disney Gifts for Her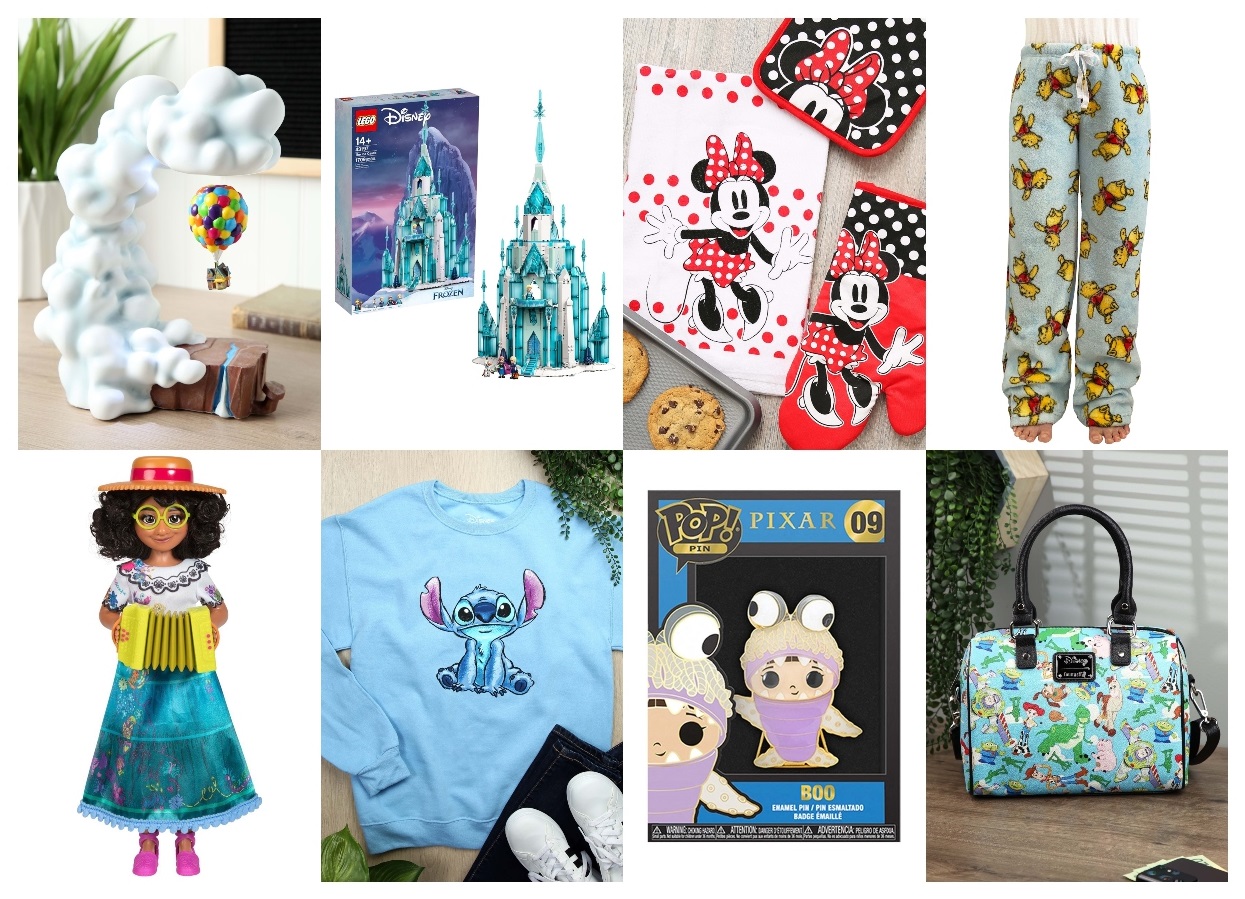 Disney appeals to a wide range of people, so it should surprise no one that you might be on the hunt for Disney gifts for kids or adults. You can find tons of Disney clothes, toys, collectibles, home goods and more! It might help to know your friend or family member's favorite movie when picking out a Disney gift for her. Would she appreciate a classic Minnie Mouse gift? Maybe your niece wants something from Frozen or Encanto. We're sure that you'll find just the right Disney gift idea for her!
Anime Gifts for Her
People who love anime are so fun to shop for, from colorful apparel gifts to toys, collectibles and other awesome gift ideas. There's such a wide range of shows that you may feel a little lost, but just ask what her favorites are and you'll be a pro gift-giver in no time! You can find small gifts for friends like hats, socks and figures, or you could go for something fun such as a sublimated blanket or a ramen bowl. Just maybe, you also happen to be an anime fan and you're looking for some gifts for long-distance friends. These anime gift ideas are some great places to start, but don't be shy and take your time to find something memorable.
Star Wars Gifts for Her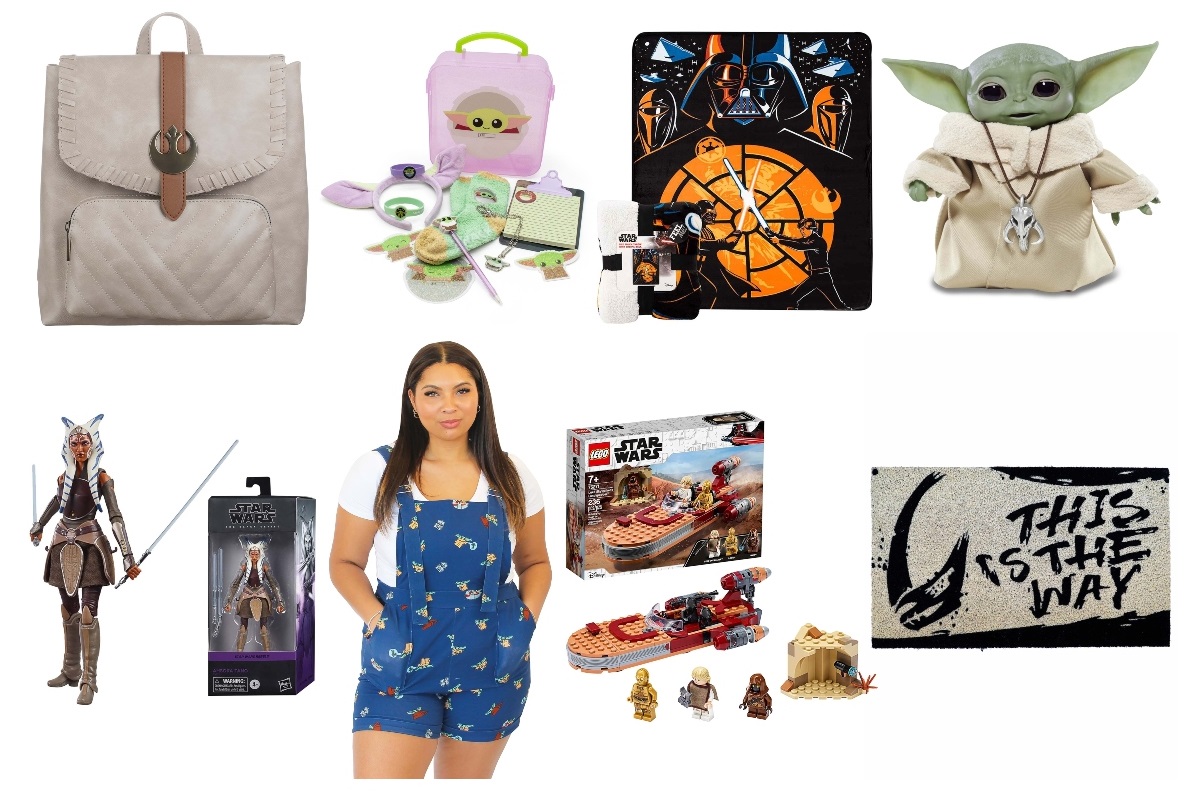 Star Wars is one of the biggest franchises ever, and it appeals to a very wide audience. Whether she's a casual fan or needs to collect every piece of Ahsoka Tano paraphernalia, these Star Wars gifts for women and girls are some amazing choices! Maybe your sister loves to wear Star Wars clothing, or a subtle Star Wars bag is more her style. There are even Star Wars toys for girls, but who's to say that an adult collector wouldn't appreciate some Star Wars LEGO sets? There's even themed home décor perfect for your entertainment area, or any other room you're making Star Wars-themed. There's really no wrong way to give anyone a Star Wars gift!
Lord of the Rings Gifts for Her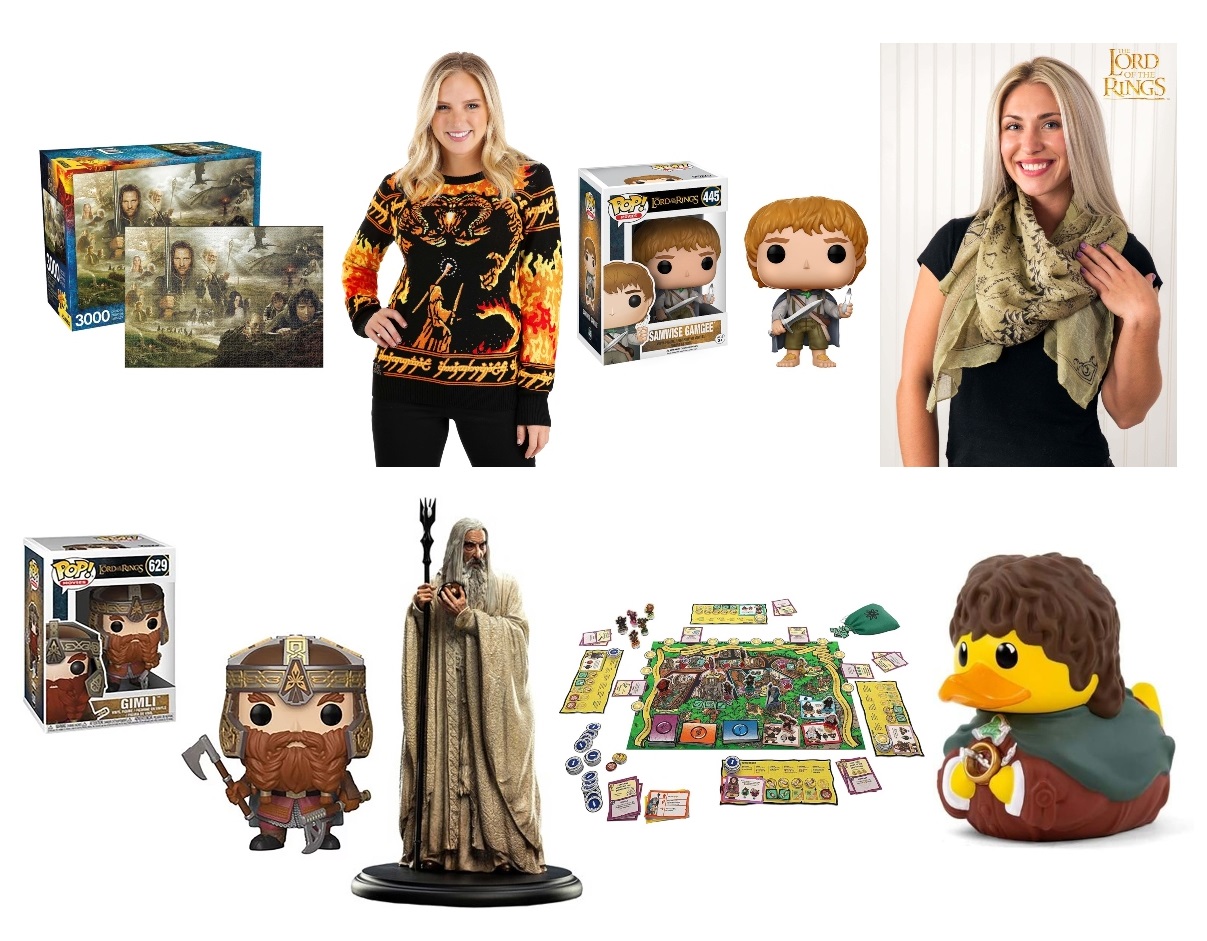 A gift is never late, nor is it early. It arrives precisely when it means to. You have likely heard a variation of this quote when chatting with a Lord of the Rings fan. Women who love fantasy books and movies will love these Lord of the Rings gift ideas for birthdays, Christmas, or whenever the mood strikes. You can find cool figures and statues of some of her favorite characters, as well as themed puzzles and board games to pass the time. There are even a few apparel items that are sure to light up the faces of other LotR fans! Get the best in book nerd gifts here!
Marvel Gifts for Her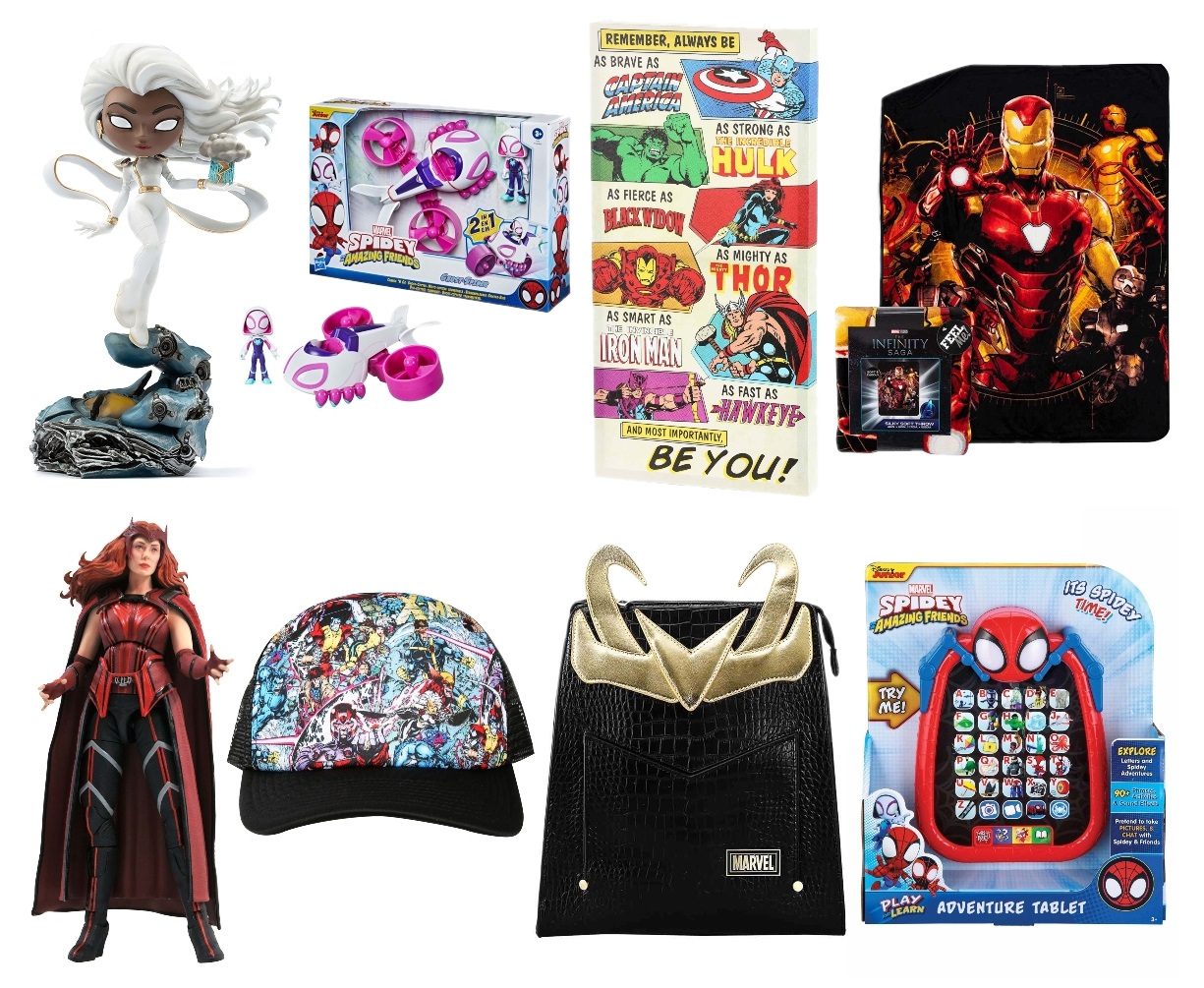 After the Avengers movies took the world by storm, there has been a surge of new Marvel fans. Whether or not your loved one is a recent convert to the Marvel fandom or has been an avid fan since X-Men: The Animated Series, we have amazing Marvel gift ideas for women and girls of all ages. She can cozy up under a Marvel throw blanket while watching the infinity saga, and little girls will love helping Ghost-Spider save the world! These aren't weird gifts for friends if they're in love with all things Marvel!
Hello Kitty Gifts for Her
Did you know that Hello Kitty first appeared in 1975? Inevitably, we've been trapped by her culture of cute ever since. Whether you love watching Sanrio cartoons or you're simply in love with her adorable aesthetic, you can find several sweet Hello Kitty gift ideas here at FUN.com. There are many Hello Kitty toys for kids, but we also have purses and accessories for adult Hello Kitty fans. You know you won't be able to resist gift ideas that are this cute!
Dungeons and Dragons Gifts for Her
If you know someone who runs with the D&D crowd, you also know that they'd appreciate any of these D&D gift ideas. Maybe you're looking for pick-me-up gifts for friends, or your aunt just got hooked on 5th edition. Or perhaps you play Dungeons & Dragons yourself and could use a game night welcome mat. Honestly, there's no wrong way to enjoy D&D. Even for someone who just discovered the game via The Legend of Vox Machina, there are lovely character Funko Pop! figures to get their D&D addiction started.
Horror Movie Gifts for Her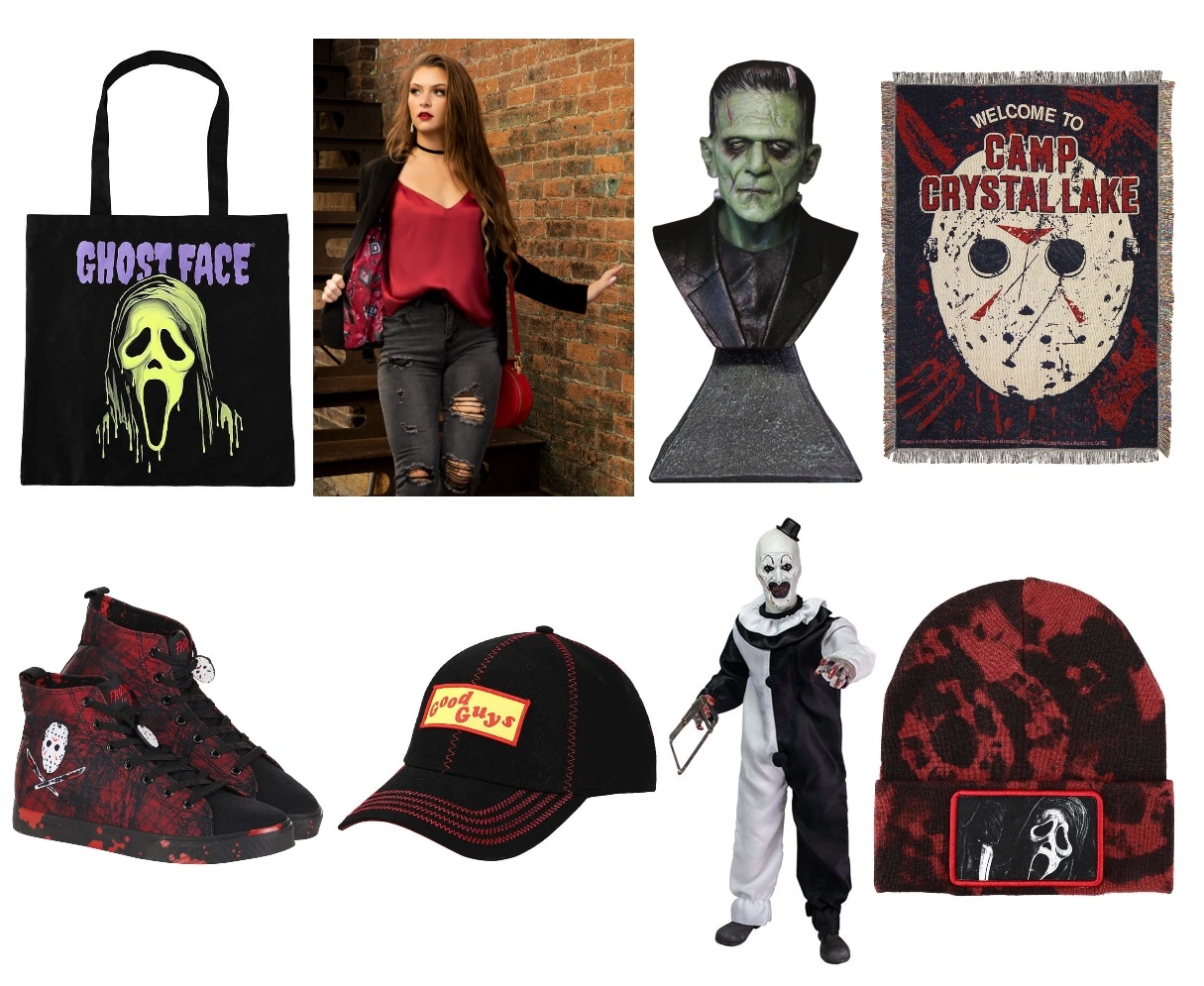 Some may say that she has a gothic aesthetic, or she's into alt fashion. She could even seem "normal" until you ask what her favorite movies are. Women who love horror movies can seem a little quirky to outsiders, but she's your weirdo friend, aunt or sister. Would your friend love to get a surprise gift such as a Ghostface beanie or some scary socks? Maybe you know that she'd appreciate a classic horror bust for her horror bookshelf. When you find that perfect horror movie gift, it's scary how much she will love it!
Friends Gifts for Her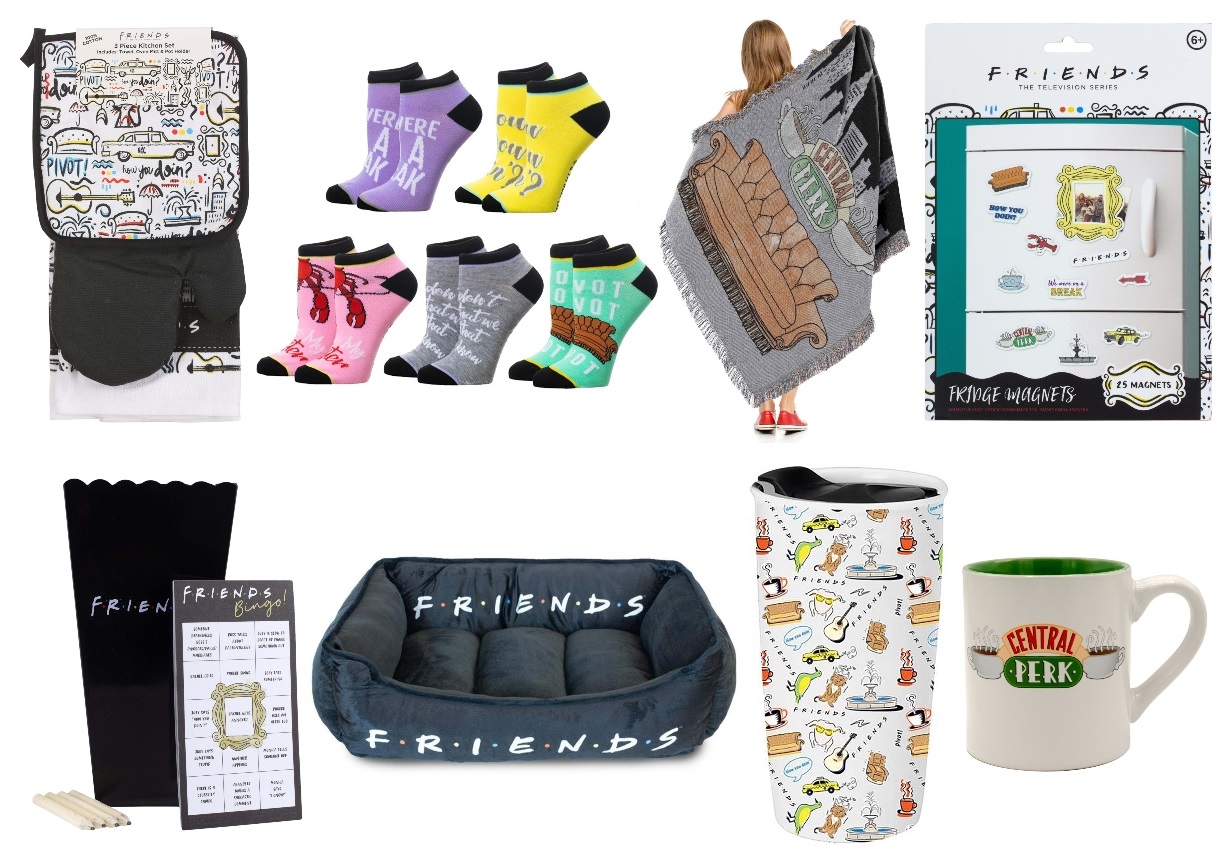 I'll be there for you—with one of these Friends gifts and a bucket of popcorn! That's what friends do for each other, right? Maybe you know she could use a pick-me-up, or it has been a while since you last had the chance to hang. Do you even need an excuse to buy one of these gifts for Friends fans? (Honestly, we don't either.) The better question is, will you have to get a second item so you don't get jealous?
Golden Girls Gifts for Her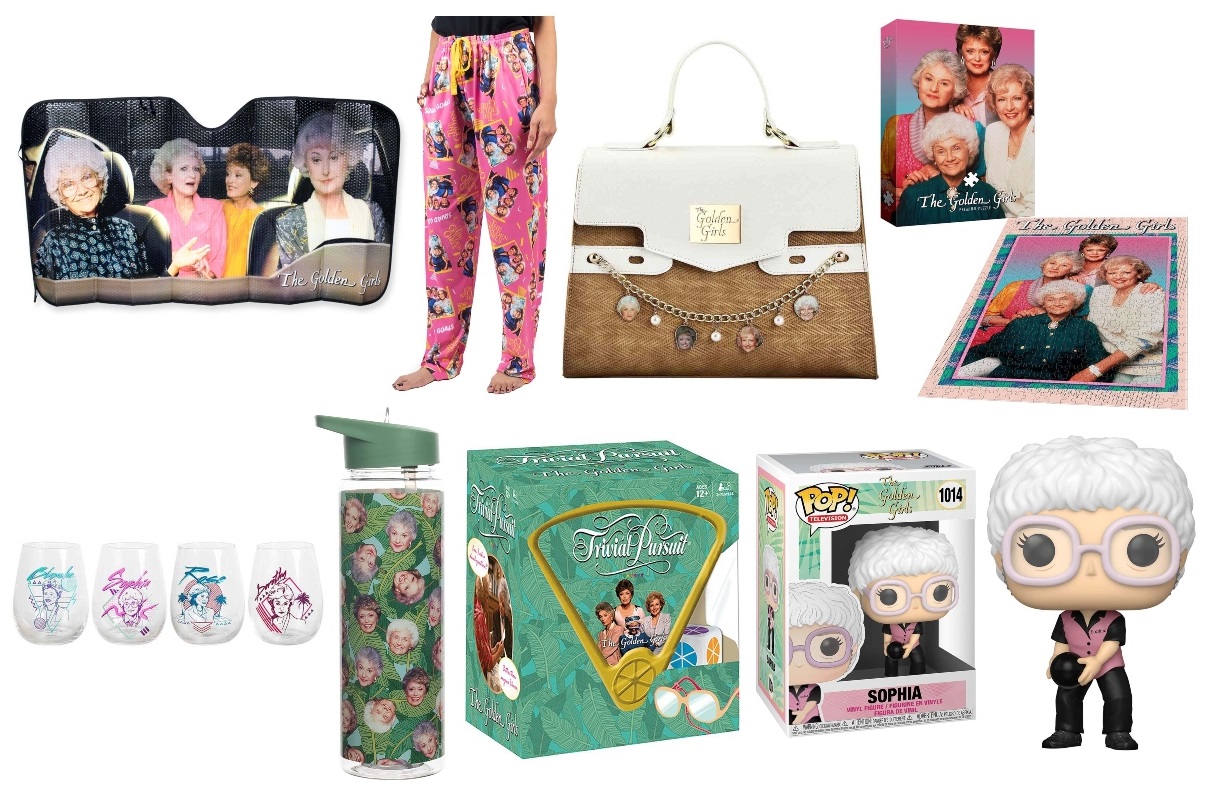 Nothing says "thank you for being a friend" like these Golden Girls gift ideas! The comedy show that kept us rolling on the floor laughing is a great way to express your friendship—whether it's through a silly gift like a Golden Girls car sunshade or a match of Trivial Pursuit. Honestly, we only wish we could be as cool as the Golden Girls when we reach our golden years. Just don't forget to have cheesecake on hand!
Avatar the Last Airbender Gifts for Her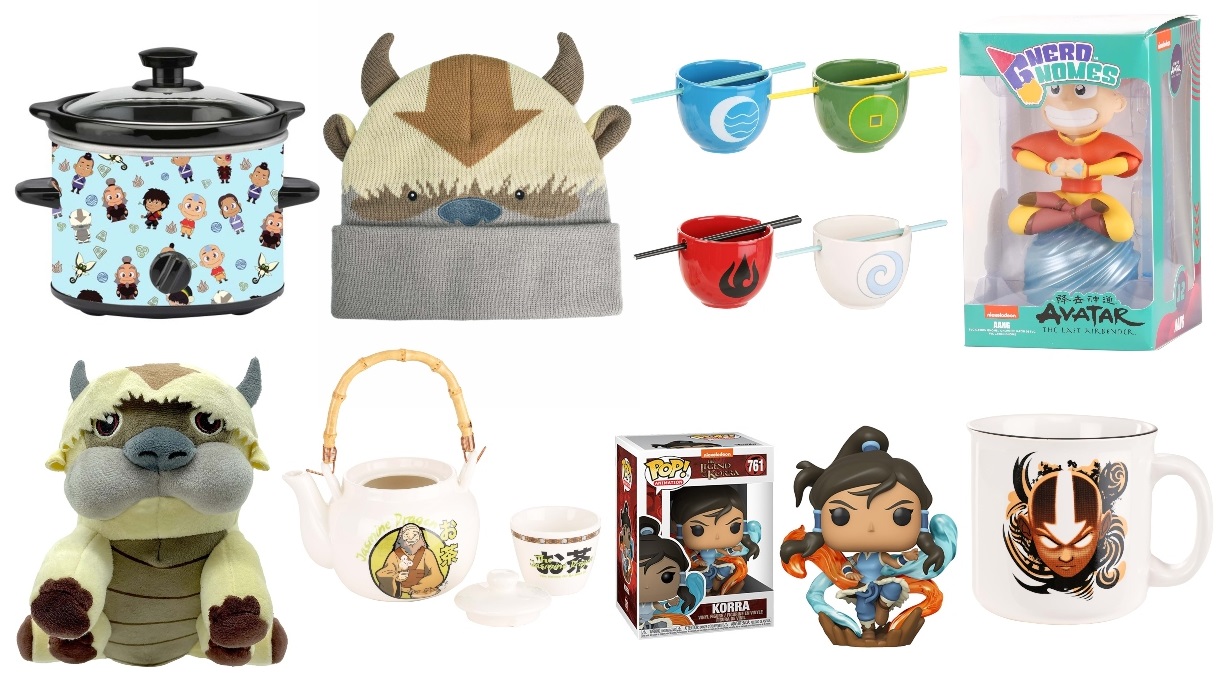 Only one of the greatest animated shows of all time, Avatar: The Last Airbender has a following a mile wide. The second series, The Legend of Korra, is also fantastic! If you know a huge Avatar fan, you know that they'd absolutely freak out if they received an Avatar: The Last Airbender-themed gift. Kids will love hugging a big, fuzzy Appa plush, and who could resist a tea set from Uncle Iroh's Jasmine Dragon? Your giftee will have found a spot for their new treasure faster than Aang can say "yip yip"!
Peanuts Gifts for Her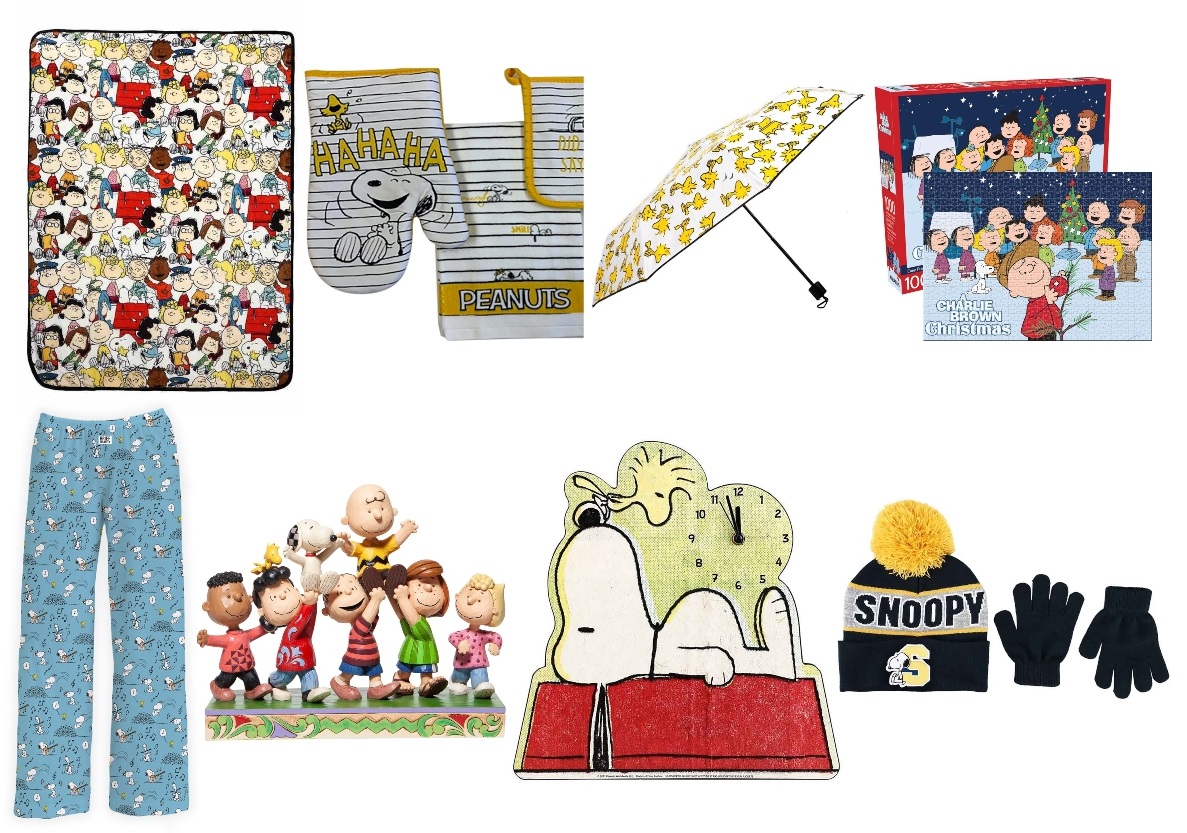 The Peanuts gang has been delighting readers since the 1950s. Maybe you have a tradition of watching A Charlie Brown Christmas at grandma's house every year. Does your mother-in-law have a few whimsical Peanuts pieces around her house? We have plenty of Peanuts gift ideas for adults, as well as some for kids too. We love these cute Peanuts statues by Jim Shore, and who could resist a silly Snoopy wall clock? We only hope she says "good grief" when she opens her Peanuts gift!
Harry Potter Gifts for Her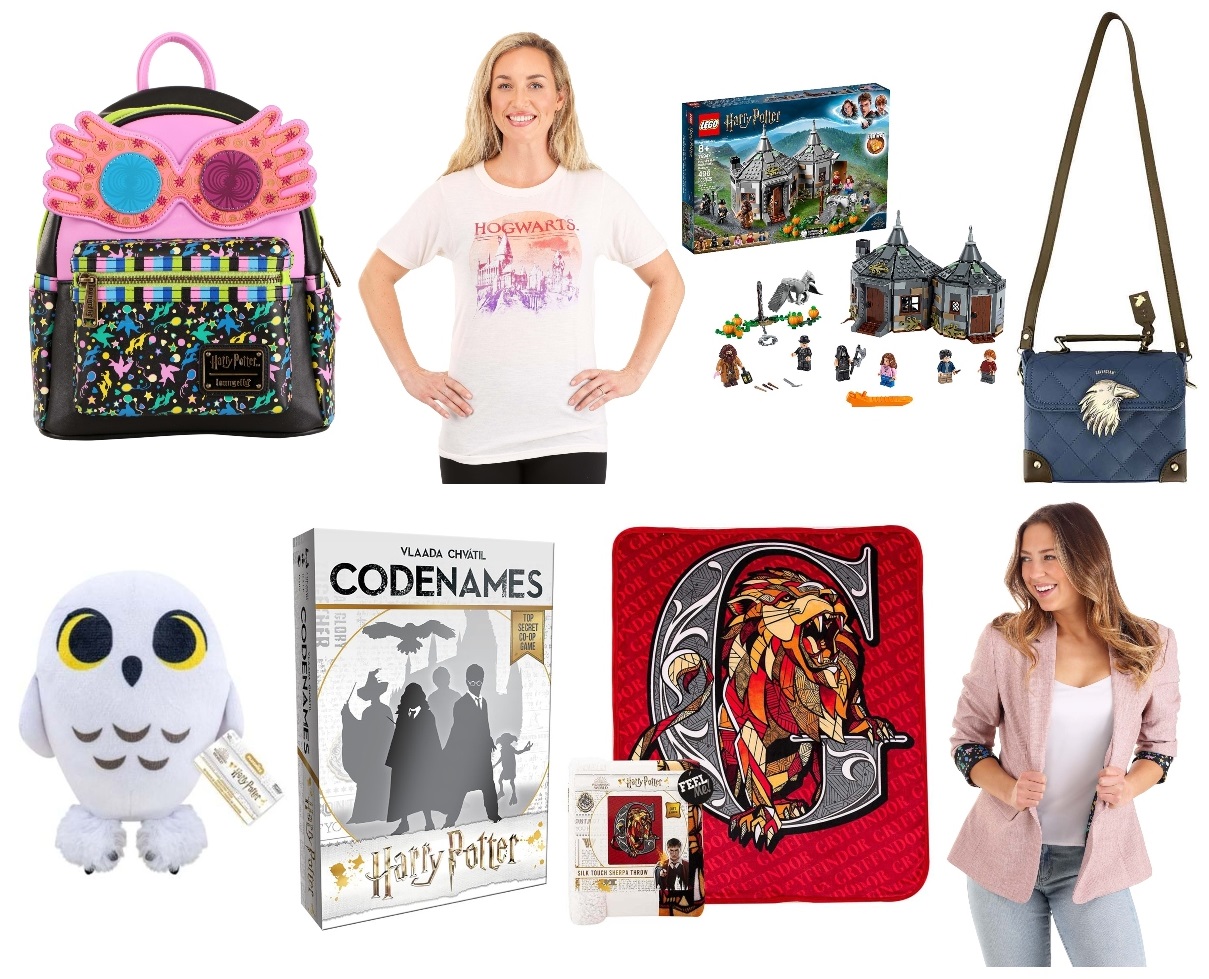 We love a Harry Potter fan! You probably do, too, especially if you know her Harry Potter house or favorite character. (Can we say—easy to shop for?) You can find an abundance of Harry Potter gift ideas for her at FUN.com! There's Luna Lovegood, Ravenclaw and Hufflepuff gear, Hedwig—need we say more? Of course, you can find plenty of kids' Harry Potter gifts from plush to LEGO, as well as family board games, clothing and home goods. You're going to want to accio all these geek gifts for her!
Jurassic Park Gifts for Her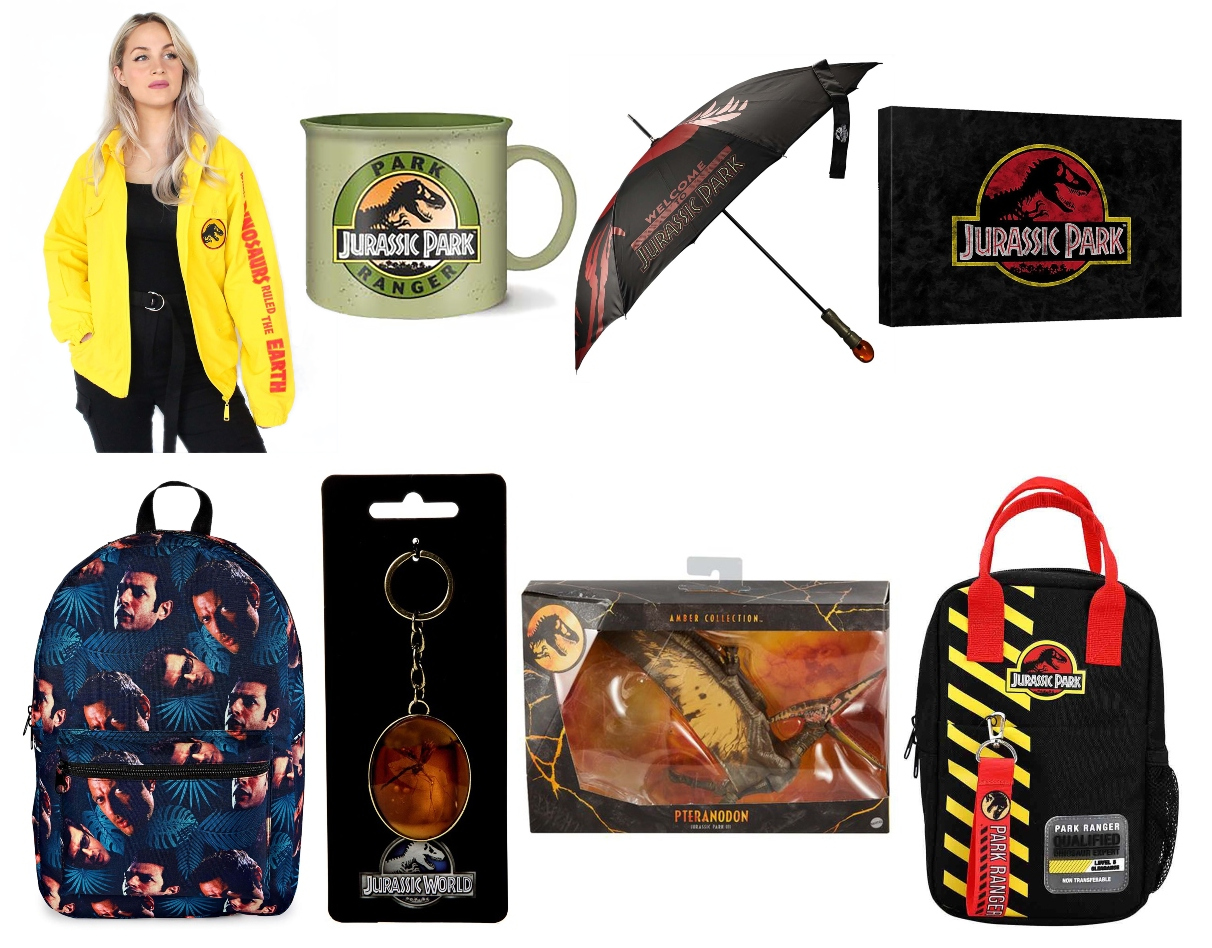 Let no one say that dinosaurs are just for guys—girls love dinos too! (Dr. Ellie Sattler, anyone?) Sure, the Jurassic Park dinosaurs aren't all cute and cuddly, but they're still cool. Who wouldn't love a bright, yellow windbreaker that makes you look like a Jurassic Park staff member? Take that sentiment even further with Jurassic Park gift ideas like a Jurassic Park ranger mug and lunch tote! Even if your wife mainly likes Jurassic Park due to her crush on Jeff Goldblum, we have a cheeky Jeff Goldblum backpack that will make her giggle.
Nintendo Gifts for Her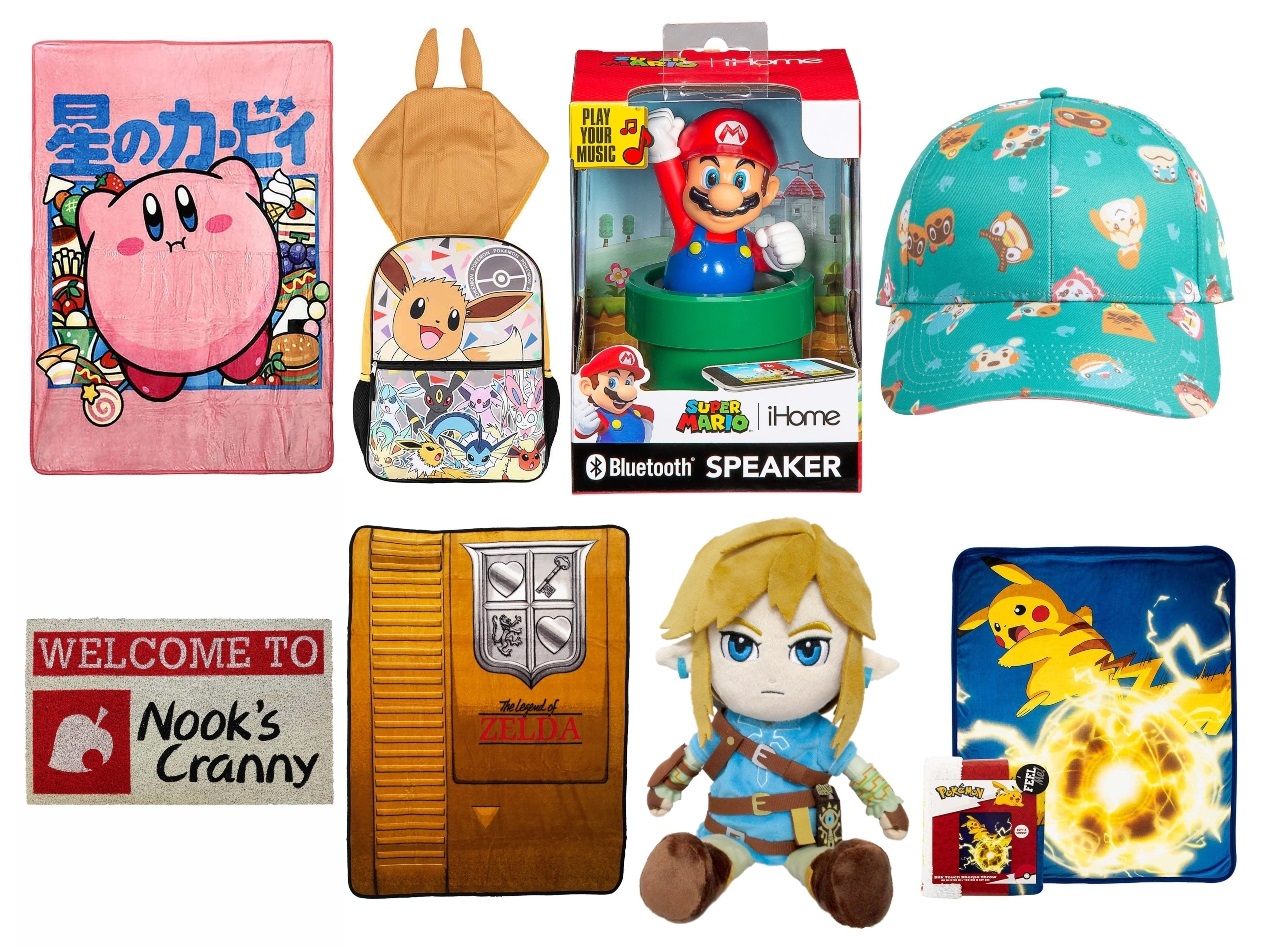 Do you know a woman who loves to challenge friends and family to Mario Kart races or Super Smash Bros. tournaments? Maybe she has the cutest Animal Crossing island that you have ever seen! There are so many women and girls who love Nintendo games, and you happen to know one of them—so why not get her a Nintendo gift that she's going to love? A cool Mario Bluetooth speaker will help her belt out her favorite video game soundtracks, and there are plenty of cozy blankets for chilly game nights. You might have to tell your girlfriend or daughter where you got these Nintendo gifts because she may feel the urge to catch 'em all!
Video Game Gifts for Her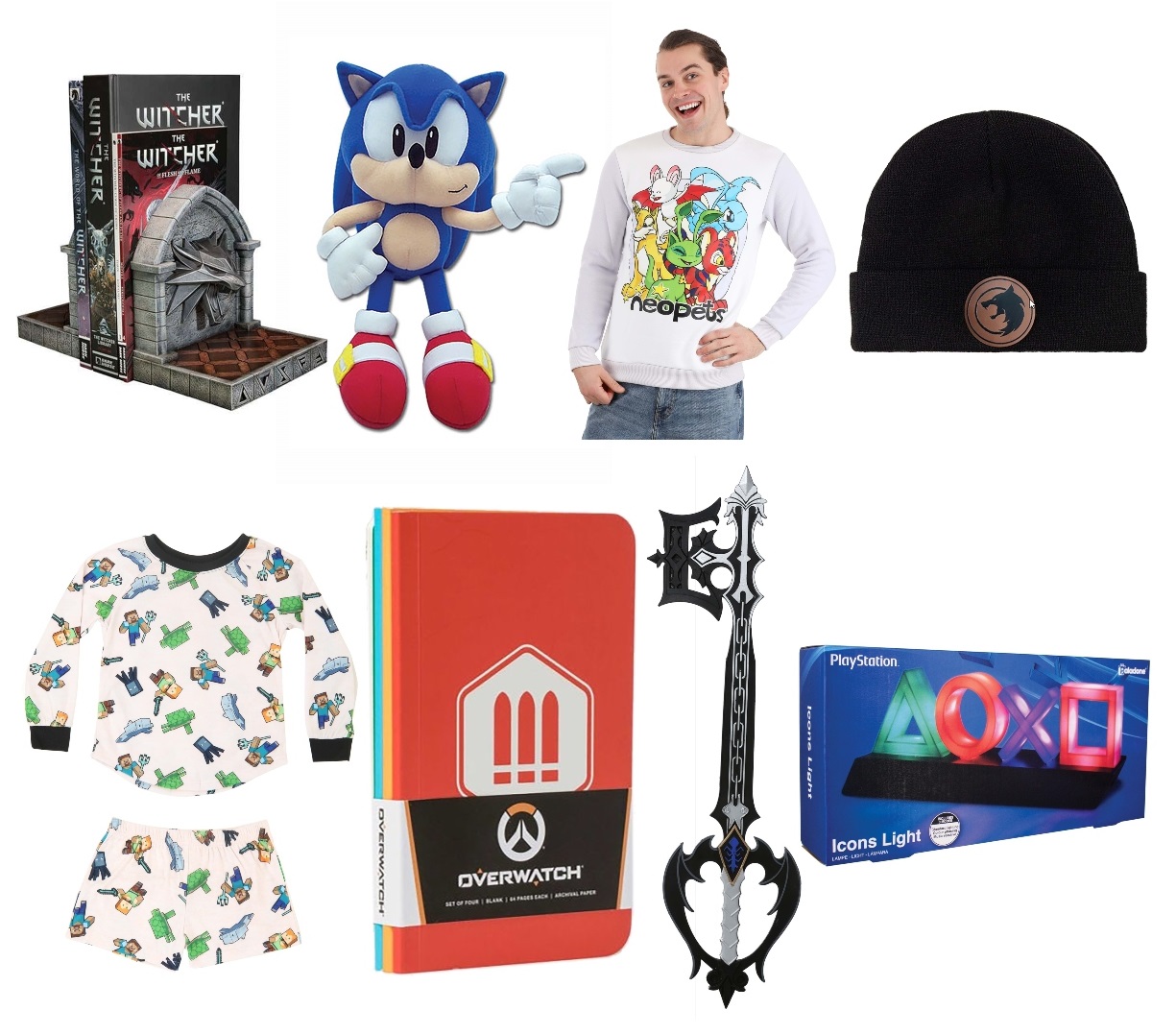 Maybe your girlfriend is a gamer girl, or you have a little sister or a cool mom who loves a variety of video games. We have even more gamer gifts for girls and women outside of Nintendo! Let her show off to her fellow nerds with a nice set of Witcher bookends, or give her some useful Overwatch pocket notebooks. There's even the cutest pair of Minecraft pajamas for girls! These gamer gift ideas might even convince her that you can be her player 2.
Beetlejuice Gifts for Her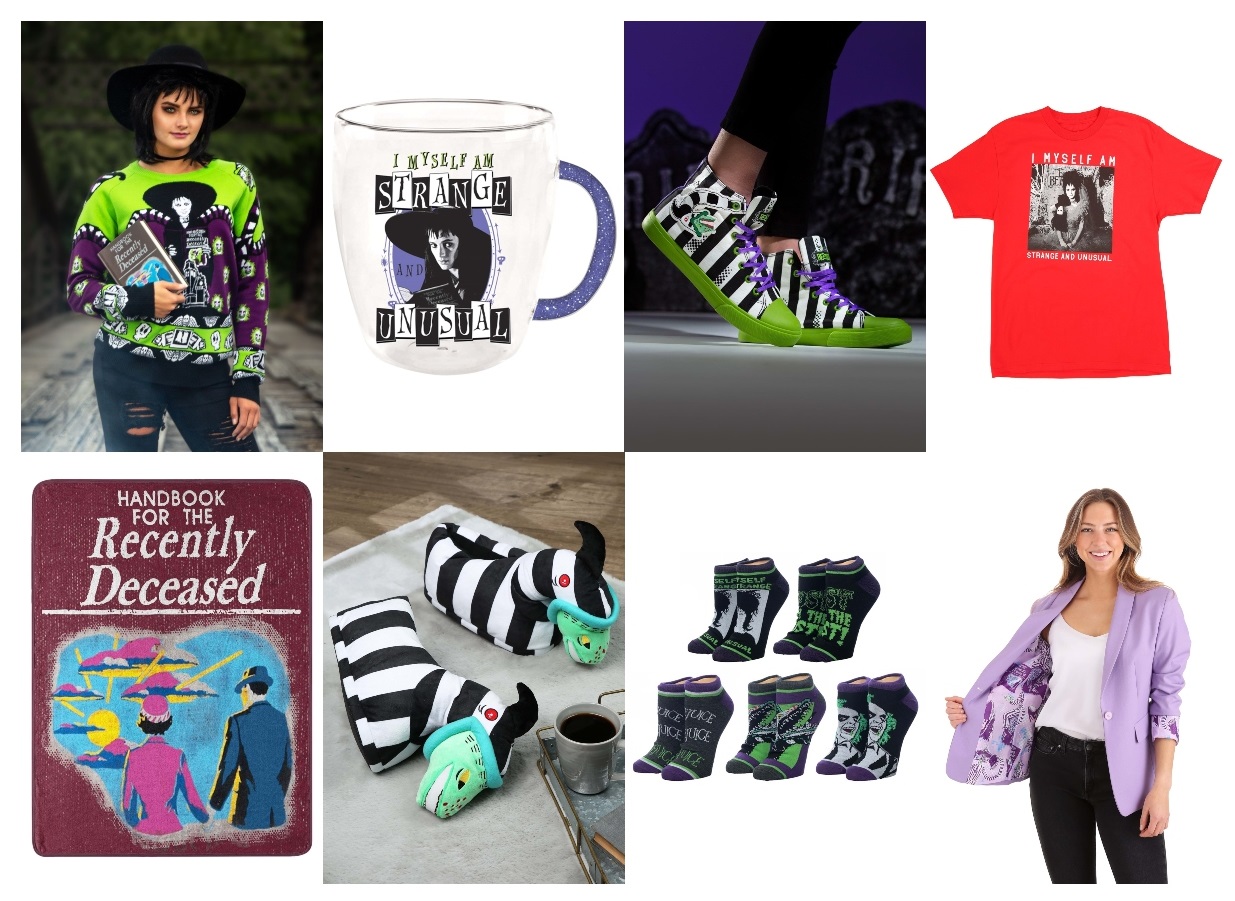 Women who love Beetlejuice may be cut out of similar cloth to the horror fans mentioned earlier—but with more green, purple, and black and white stripes! The iconic sandworms make wonderful gift inspiration for Beetlejuice fans, and we especially enjoy these snuggly sandworm slippers. Your mother or sister may feel a connection with Lydia Deetz, and we have some strange and unusual gifts just for her! Just make sure not to say "Beetlejuice" too many times when you give her these Beetlejuice gifts, or else you might have an unexpected visitor.
DC Comics Gifts for Her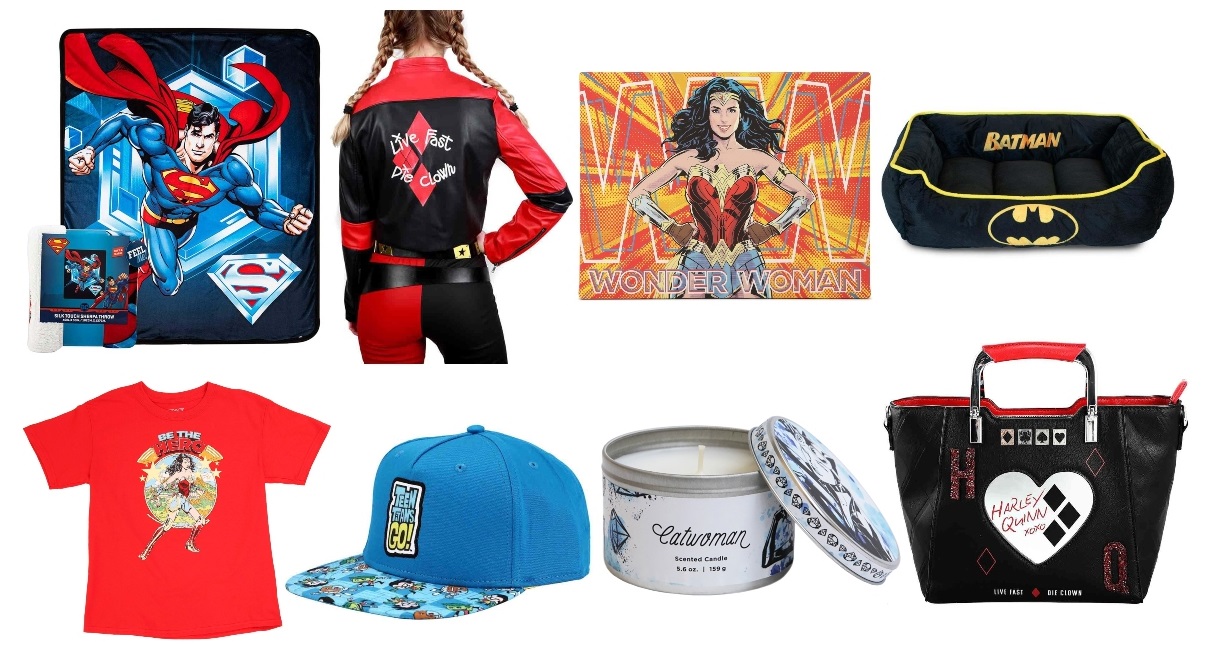 Sure the Avengers might be cool, but they don't have some of her favorite superheroes. With women like Wonder Woman, Harley Quinn and Supergirl on the scene, DC Comics has some major girl power! (And we're merely scratching the surface here.) Find the best DC Comics gift ideas for her, from plush throws and apparel to bags and candles. Gift-giving should be a breeze once you know who her favorite DC characters are.
Nickelodeon Gifts for Her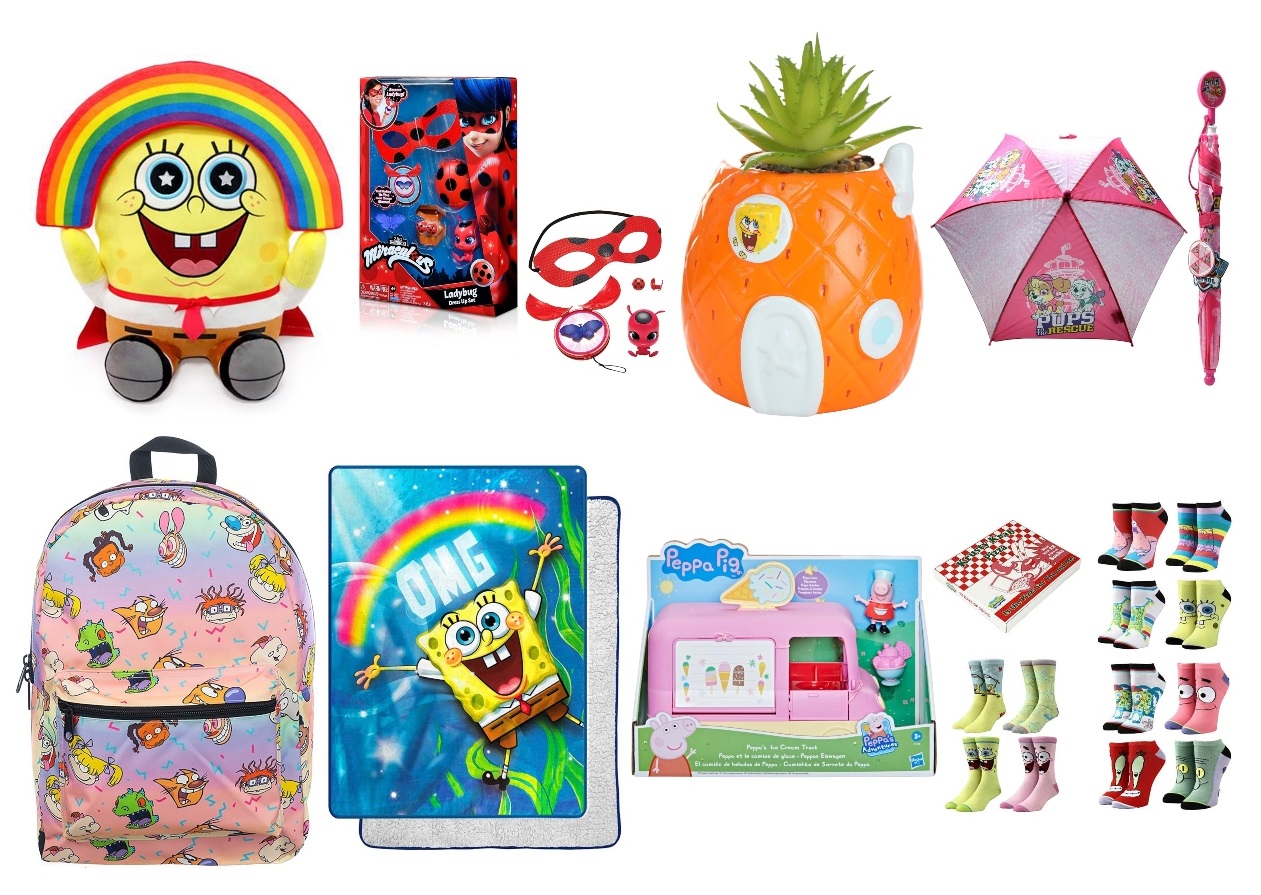 Are you hunting for gifts for a 90s girl, or perhaps a woman who still loves the 2000s? Does she fondly remember the best Saturday morning cartoons on Nickelodeon? Maybe she even has a small collection already. We love classic Nickelodeon gift ideas such as SpongeBob and The Rugrats, but let's not overlook newer shows if you're shopping for a little girl. Your daughter can save the day as the Miraculous Ladybug or serve ice cream with Peppa Pig. These colorful Nickelodeon gifts are bound to make someone's day!
Care Bears Gifts for Her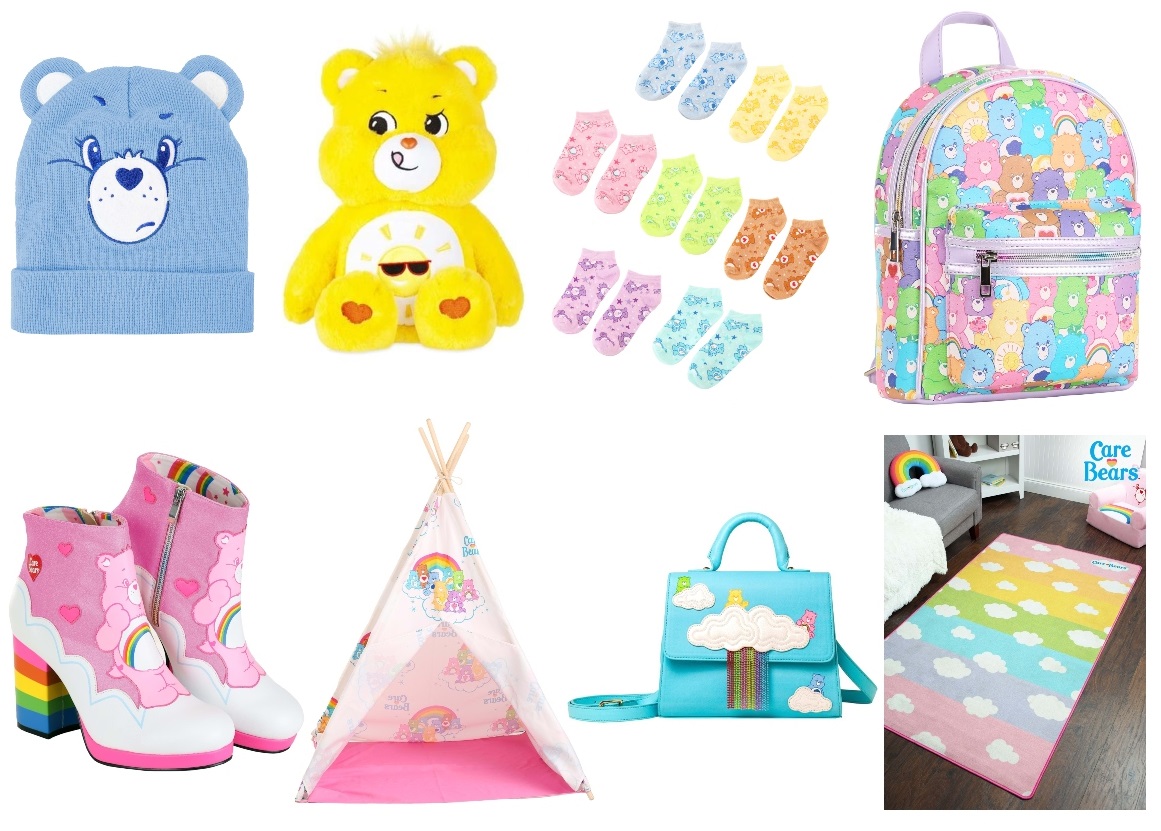 Are you on the prowl for some geek girlfriend gifts? Is she a big 80s fan that's into classic cartoons such as My Little Pony, Muppet Babies and Care Bears? Fear not, because we have an incredible selection of Care Bears gifts for adults and kids. Share your mood for the day with Care Bears clothing and accessories, or create a rainbow pastel wonderland with home décor items. Even a simple gift to show that you care goes a long way!
Scooby-Doo Gifts for Her
Speaking of famous cartoons, who doesn't love Scooby-Doo? Whether she's still hooked on the classic series or there's a new favorite to love, the colorful cast of characters has us coming back to watch them again and again. In probably one of the best crossover board games of all time, track down all the clues in Clue as Scooby and the gang, or serve up some Scooby Snacks to a household pet. She's bound to love all of these exciting Scooby-Doo gift ideas!
We hope you had as much fun looking for gifts for a nerdy gal in your life as we did making this gift guide! Are you gift hunting for a sister or a daughter? Maybe your girlfriend or grandma? Share some of her favorite nerdy movies and TV shows in the comments. We're always looking for more gift ideas for our favorite women in our lives!