Main Content
1980s Fashion History: Pop Culture Trends and Icons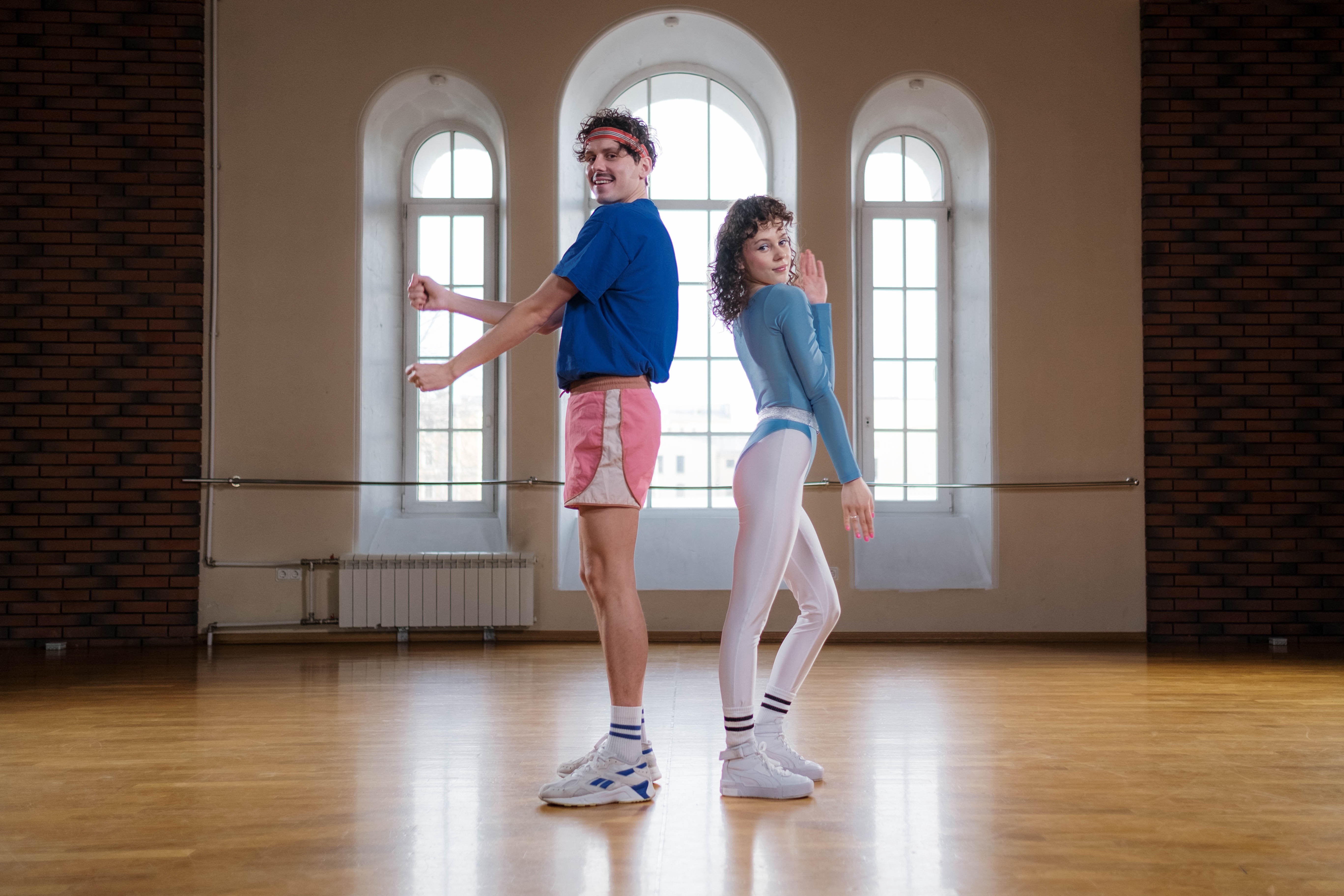 By: FUN Monster
From preppies to punk rock, 1980s fashion had something for everyone. It's also a decade that popular culture and fashion return to over and over again. One of the interesting things about styles of the era is that there were so many of them. Street style evolved in new and fascinating ways, incorporating ideas from icons ranging from Princess Diana to hip-hop artists who were just emerging as superstars. Some of the most iconic looks of the era incorporated neon or spandex, but there were many other aesthetics that were just as popular and yet very different.
1980s Fashion Trends
Although there were lots of different trends in the 1980s, almost all trendy looks had one thing in common: It was the era of big. Big hair, big jewelry, and big statement-making pieces were part of most of the fashionable looks of the decade. One trend was the return of the 1950s. Many fashion designers and style icons like Madonna and Cyndi Lauper played with the trends of the '50s. The preppy look was also huge. There was also a DIY ethos about some trends, and these were espoused by punk icons as well as clean-cut teen screen queen Molly Ringwald.
Pop Culture Influences
A lot of very different influences impacted the fashion of the era. For example, the marriage of Lady Diana Spencer to Prince Charles paved the way for Princess Diana to be one of the biggest celebrities of the era and for her British preppy style to be copied by young women throughout the world. The 1980 book The Official Preppy Handbook also helped to popularize this aesthetic. Exercise and aerobics exploded in popularity during the decade, and so workout clothing and accessories like leg warmers and high-top sneakers dominated casual wear. Soap operas were also incredibly popular during this period and impacted style as well. And as new wave acts like Boy George entered the mainstream, so did their aesthetic.
Clothing Silhouettes
The 1980s were the decade of big, and that extended to the clothing silhouettes of the time, too. Shoulder pads predominated for both men and women. Sweaters, blouses, blazers, jackets, and coats all came with shoulder pads installed. Peplum skirts also were made fashionable by designers like Christian Lacroix. Most pants in the era were slim-cut. For younger, trendier dressers, leggings worn with slouchy socks and a baggy top were a popular look.
Social Statements Through Fashion
Although the era is remembered as a decade of yuppies and greed, there were people who were left out of the economic boom who used their clothing to make a statement. New York street style is an excellent example of this ethos. Punk has always been about pushing back against the mainstream, and that includes punk fashion. Hip-hop culture also used clothing to declare that they were part of an important and thriving subculture.
Famous Designers of the 1980s
Famous designers in the 1980s all had very specific looks. Vivienne Westwood brought punk style onto the runway, legitimizing it as part of the fashion lexicon. Bob Mackie's genius lay in how he used clothing to construct drama. His aesthetic fit in perfectly with the decade. Movie stars, soap stars, and enduring icons like Cher all chose to wear Mackie originals on the red carpet, knowing they were going to capture the camera when they showed up in his costume-like outfits. Bill Blass designed clothing for the mothers of preppy kids. However, Blass also embraced the larger ethos of the decade by licensing his name for a variety of products so that less-wealthy women could own Bill Blass products of their own. Italian designer Gianni Versace designed sexy, attention-getting clothes. And Christian Lacroix launched his label in 1987 with a mix of opulent, bright, attention-grabbing clothing.
Fashion Icons of the 1980s
Fashion icons of the era came from a variety of different places. Jane Fonda revolutionized the exercise industry with her aerobic workouts, and her exercise gear soon sparked a fashion trend that endured throughout the decade. Boy George helped popularize elements of the punk aesthetic while bringing androgynous looks into the public eye. Later, teen pop stars like Tiffany and Debbie Gibson introduced oversize blazers and hats into the wardrobes of girls across the nation. But few people had more of a fashion impact in the 1980s than Madonna, whose celebrity and influence grew throughout the decade.