Do you have a new college student, or perhaps you're the one going to college for the first time? Maybe you're starting early looking at graduation gifts for a high school student? You're going to want to check out these unique gift ideas for college students! While everyone has to have the same books and live in identical rooms, you can let your personality shine with pop culture dorm stuff from bedding to kitchen gadgets, décor and more. It doesn't matter whether you're looking for gifts for college guys or gifts for college girls—you can find something for everyone here! So, if you're looking for that unique piece to make you stand out, you've come to the right place.
Dorm Bedding
It's essential to find out what size the new dorm bed will be, but from our experience, most college dorms are equipped with twin beds or twin xl. (Should you happen to secure an apartment with other bed sizes, you can always take a peek at our other novelty bed sets.) Once you know what size sheets and comforter your student needs, let the fun begin! Show off what a geek chic goddess they are with comforters and sheets from their favorite franchises. Who said that dorm bedding needs to be dull? We have everything from sports and video game bed sets to superheroes and Disney movies. At least you shouldn't have to worry about matching bedding with any of their roommates!
Dorm Decorations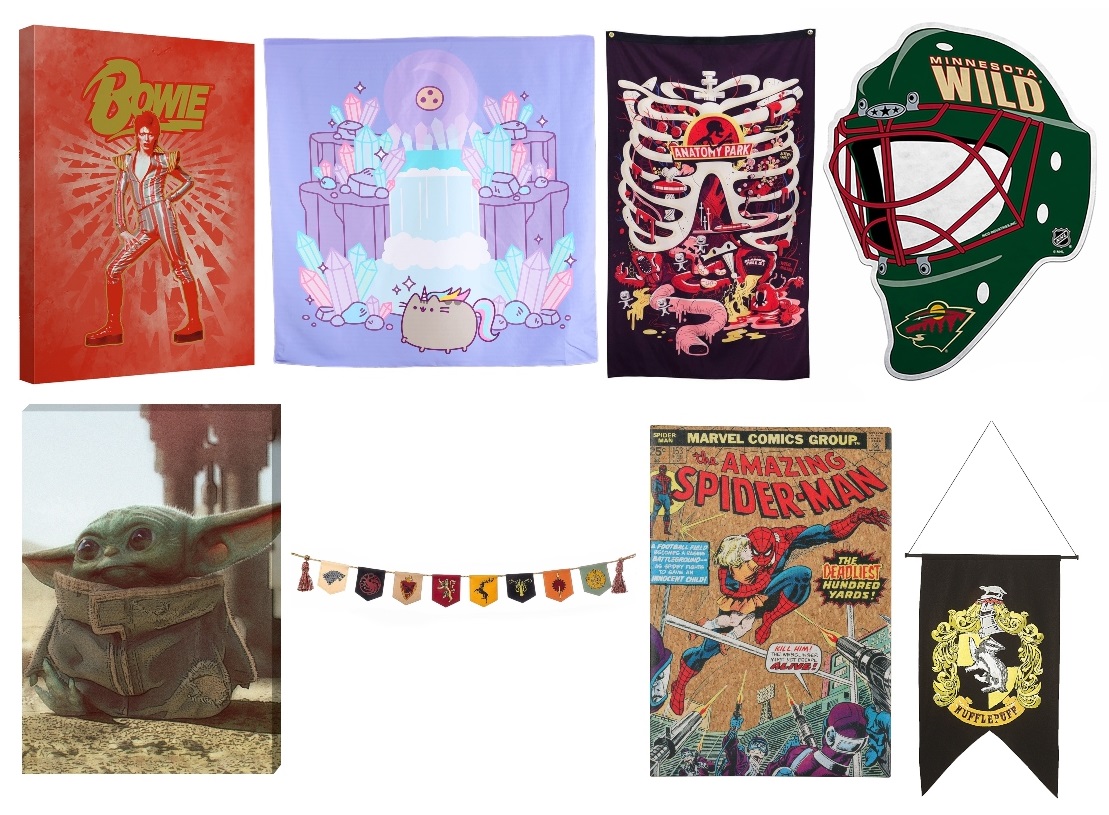 Dorm rooms don't always have the luxury of space, so most decorating tends to be done to the walls! Lightweight hanging wall décor like tapestries, posters and pennants often work the best, but Command Hooks allow you to hang a few lightweight canvases too. (Remember that you're usually not allowed to use nails!) Wall decorations like these make good gifts for college students, and they're fairly inexpensive as well. Does your student have a favorite movie or TV series? What about video games or music? They'll certainly appreciate the thought that you got them something both personal and fun!
Dorm Lights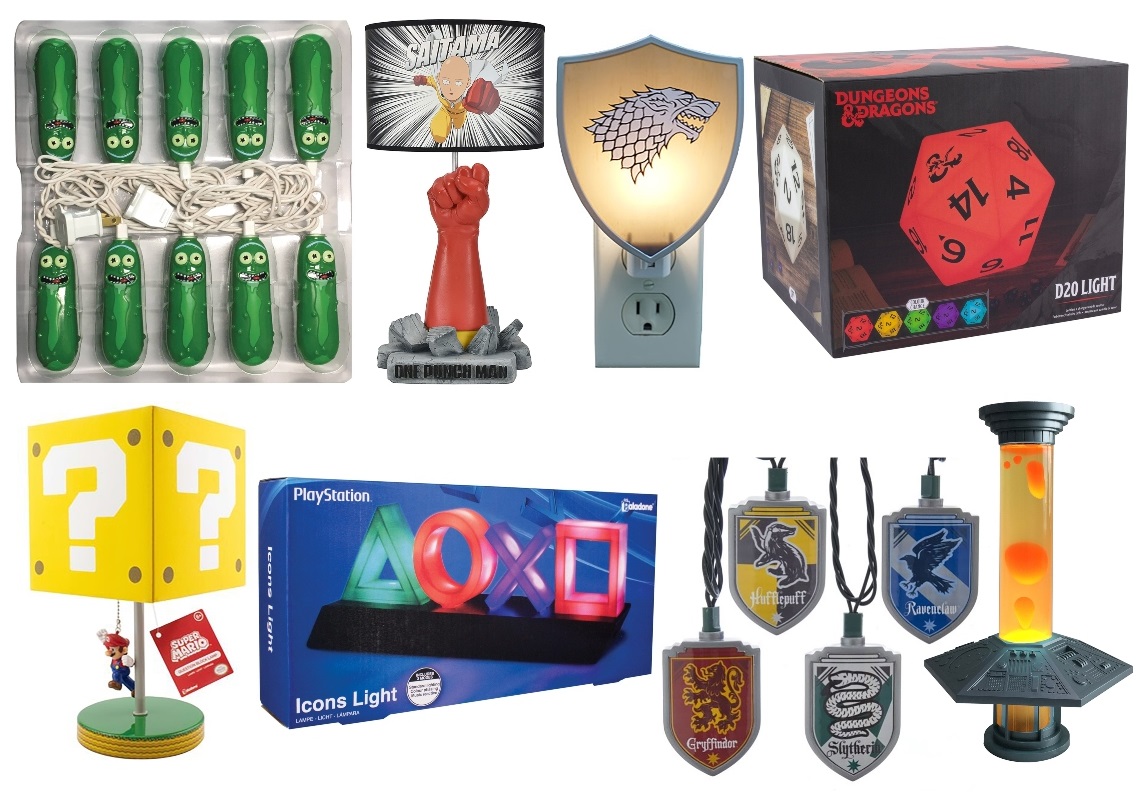 College students are up at all hours of the day and night, so having their own lamps and lights is a dorm room essential. If they need to do some late-night schoolwork, a lamp is great so they don't keep their roommates up with the main lights on. While string lights don't offer as much light, they're also a lot of fun, and another way to decorate your dorm room! You can even find some cool nightlights if your college student still needs a little light at night. It's the first time away from home for some college kids, so you'll want to send them on their way with whatever makes them feel comfortable.
Dorm Appliances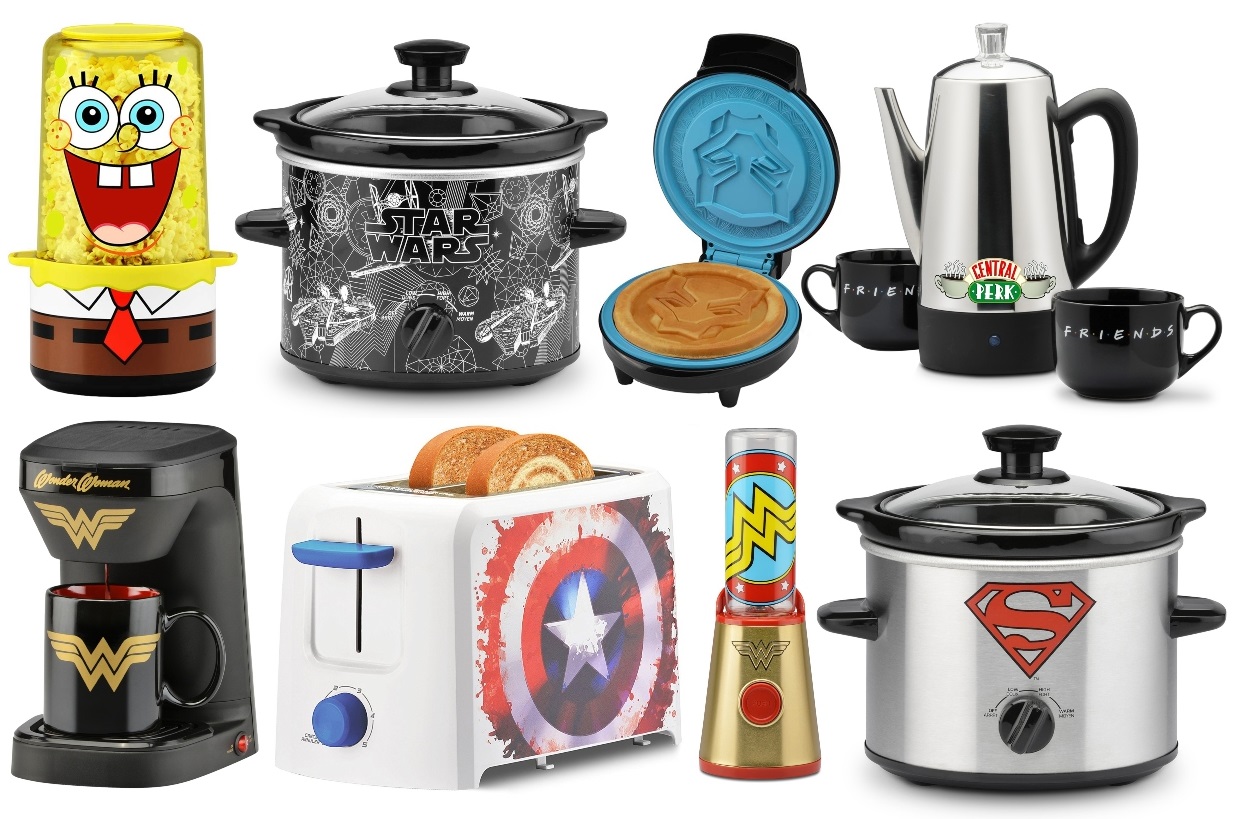 When your kid goes away to college for the first time, they're going to need a few simple (and portable) kitchen appliances. Toasters, coffee makers, blenders and crock pots are great going to college gifts! Sure, you'll usually have a meal plan when you live in the dorms, but sometimes you miss breakfast and need to grab a slice of toast, or you don't want to walk to the cafeteria just to get that morning cup of joe. So, why not have a little fun with it? A smiley Spongebob popcorn maker is great for late-night snacks, while a slow cooker is a great way to make meals while you're running to class. Just make sure to be aware of any power-saving policies in the dorms! Your student may need to make sure their appliances aren't all plugged in when not in use.
Dorm Cookware and Utensils
With your college student equipped with a few kitchen appliances, they're also going to need other kitchen utensils in order to eat their food! Well, we have some great tools to help you make the basics. They're going to need bowls for cereal and ramen, mugs for coffee, and of course, a pizza cutter and plates for pizza! With all the basics down, other things college students want are coasters and salt and pepper shakers. A little seasoning goes a long way to keep fast meals from getting boring, and you don't want them leaving behind any coffee mug rings on their dorm furniture! (Trust us, it happens.)
Dorm Loungewear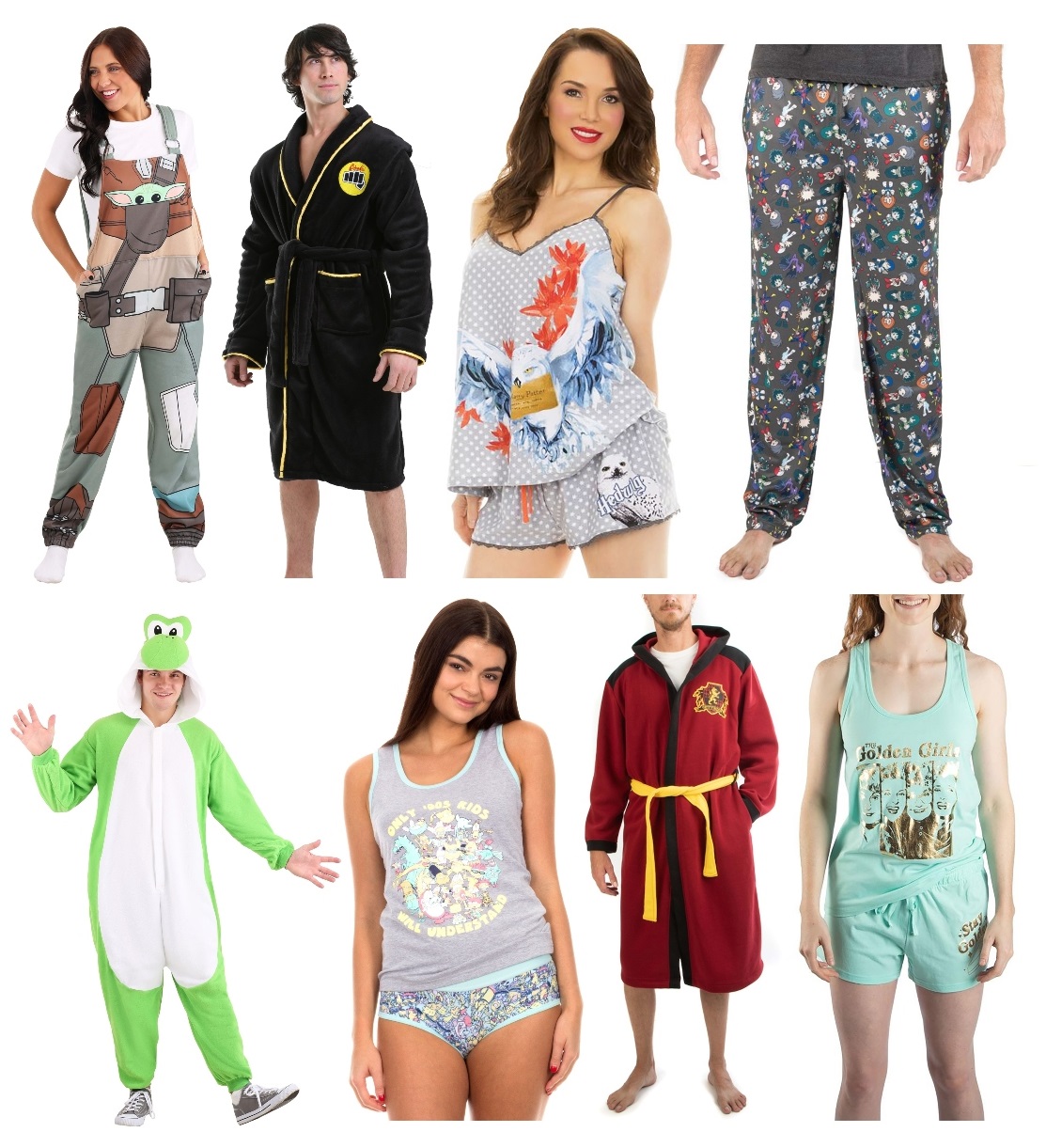 Believe us when we say that loungewear of all kinds is a college necessity, especially if you're living in the dorm! There's often a long walk involved when going to and from the showers, so a bathrobe is a must. Pajamas will also be well-loved and well-used, as they're so comfortable, and perfect for late-night studying and lazy weekends. If your student loves to make a splash by wearing things that can be a little silly so as to be memorable, we also have plenty of kigurumis, union suits and even jammeralls that are sure to leave a memorable first impression!
Dorm Electronics
Many college students like to listen to music or podcasts while they do their work, so speakers, headphones and earbuds make great college gifts! Digital clocks and alarm clocks are also great if your student feels the need to set their phone to the side to get work done. (It's so easy to get trapped on Instagram and other social media!) Why not have a little fun with it and find some fun novelty speakers and electronics? If they picked a dorm room theme, it's so much fun to play along.
Other Useful College and Dorm Gifts
There are lots of fun and inexpensive gifts for college students that they may not have thought about. (But will probably end up thanking you later!) A journal or notebook for writing notes and reminders? What about a cute letter writing kit to make communication with loved ones special? Even something as simple as a keychain for their new dorm room keys can be seen as a thoughtful gift for a college student! There are tons of other knickknacks and useful office supply items that your student may find they can't live without.
You've made it! College is right around the corner. Are you ready? Do you have everything you need to make your dorm room into your home for the next nine months? There are so many ways to decorate your perfect dorm room. Did you see something that you liked here? Feel free to share some of your favorite dorm decorations and necessities in the comments. And check out more of our home and office products. (Because, let's face it, your dorm is basically both.) We also have plenty of sale items that are perfect for the thrifty college-bound student.