Alright buddy, it's time to get your head in the game! The biggest social gathering of your high school career is fast-approaching and you need to lock down a date for the big day. It's PROM for goodness' sake! Some of your peers have waited their whole student career to attend such an event, so sheepishly blurting out the big question in between class periods just won't fly anymore. It's time to step up your game if you want to not only secure a date, but create a fond memory for your crush. Hence, the era of the promposal! A promposal should involve props, puns, and plenty of ingenuity so don't even think about sending that lame text you just typed out. If you haven't thought of a promposal idea worthy of earning you a date (and the Instagram fame you've always dreamed of), don't sweat it. We have plenty of promposal enthusiasts in the office so we're always churning out creative ways to ask your crush to prom (promposals weren't a thing when we were in high school, okay?!). So, no need to lose sleep over crafting the most ingenious promposal; just keep reading for inspiration that guarantees your date will reply with a resounding "YES!"
DISNEY PROMPOSAL Ideas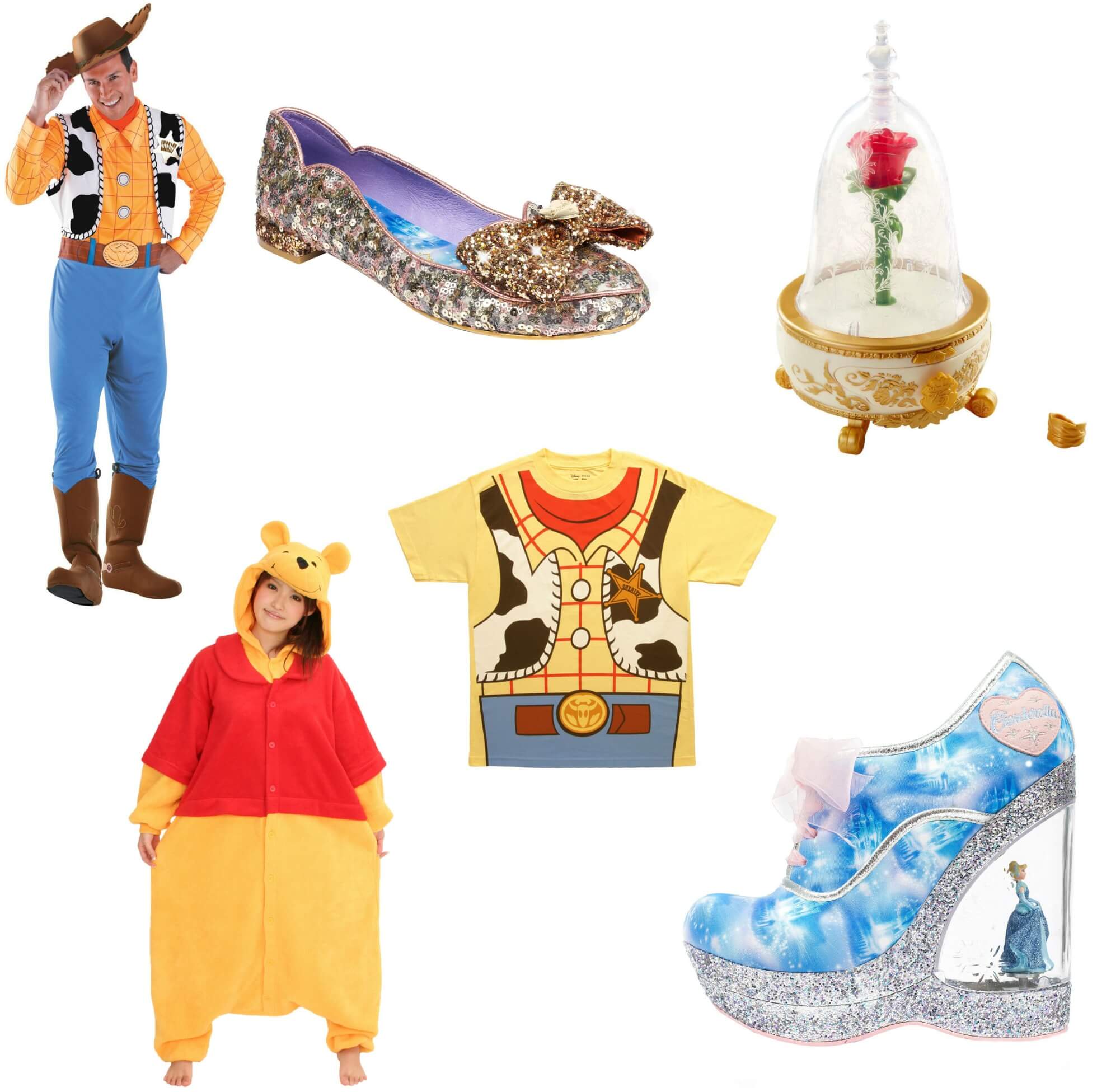 Woody Costume Rose Jewelry Box
Winnie PJ Costume Woody T-Shirt
If your intended date is enamored by the wonderful world of Disney, then call on some of your favorite cartoon characters to lend you a helping hand. Construct a promposal that will bring your crush's favorite Disney characters to life. You don't have to make the long (and expensive) journey to Disney World for the big occasion. Just use some of our accessories, products, and props to turn this idea into a magical reality for the both of you! If they're a fan of Beauty and the Beast, gift them with an enchanted rose, a surprise dinner, and a card asking them to be your guest for prom. Toy Story fans will find it clever if you dress up as Sheriff Woody and write the word "prom?" underneath one of your cowboy boots. Any Winnie the Pooh fans out there? If you know that your "honey" loves the pudgy yellow bear, then wear a character pajama costume while holding a sign that reads, "I'd walk a thousand acres to take you to prom!" If your destined prom date is a princess in her own right, roll out the royal carpet and present her with a pair of Irregular Choice shoes. We recommend the Cinderella character heels or glitter flats. When she sees these sparkling shoes, she'll accept your invite in a heartbeat!
STAR WARS PROMPOSAL Ideas
Darth Vader Costume Darth Vader Apron
Want to make your special someone geek out during your promposal? Well you won't need any Jedi mind tricks to land the date of your dreams because our Star Wars gifts are some of the best in the galaxy. If the one you admire has always wanted to train to be a Jedi Master, then gift them with a lightsaber ring or pendant attached with a note reading, "You're the Obi-Wan for me. Prom?" Fans of the Dagobah-dwelling Grand Master will be tickled to receive a pair of Irregular Choice Yoda high heels with a funny card attached. Write "Yoda one I want to go to prom with" or "Go to prom with me, you will?" This is a great idea for stylish Star Wars fans who love showing off their shoe collection. However, if the one you're pursuing is more of a Sith Lord than a Jedi Master, maybe a Darth Vader theme is appropriate. Dress in a Darth Vader costume and say that you are going to "force" them to go to prom or cook them dinner wearing a Vader apron. Don't forget to ask them if they want to join you on the Dark Side and stay by your side for all the prom festivities!
POKÉMON PROMPOSAL Ideas
Luckily, snagging a date for the prom isn't as difficult as tracking down a Charizard or a Gyrados! You won't need to spend hours training at the gym or waiting for your starter to finally evolve. To woo your impassioned Pokémon crush, all it takes is our products and your creativity. Orchestrate a promposal that is squee-worthy of anime fangirls everywhere by decorating their room with a bunch of adorable Pokémon plushies and a poster board inscribed with the following poem: Charmanders are red, Squirtles are blue, I need the best prom date so I choose you. However, if your soon-to-be date prefers watching Meowth terrorize Ash and Pikachu, then the Team Rocket approach might be the way to go. Wear a Team Rocket James costume, give them a rose, and ask them to be your partner in crime for the night. Finally, you could pretend to capture your sweetheart like an actual Pokémon by playfully tossing a Poké Ball their way. Enclose a simple note asking to escort them to the formal event. No one will be able to refuse such an adorable invite!
SUPERHERO PROMPOSAL Ideas
Dark Knight Jacket Superman Glasses Superman Suit Shirt
Dark Knight Pants Marvel Suit Jacket
Let's be real for a second: what girl wouldn't want to go to prom with a superhero? We're pretty sure that all ladies would love walking in on the arm of an extraordinary gentleman, which is why your promposal needs to be one of epic proportions! We can't inject you full of super soldier serum or pump you with powerful gamma rays, but we can hook you up with a stylish suit that will give you superhero swagger. Dress in a Marvel comic strip suit jacket and hold up a handmade sign that reads, "Prom would be MARVEL-ous with you." DC Comics fans might feel more comfortable if they channel Bruce Wayne's sophisticated vibe. Wear our Dark Knight suit and pants and then ask your crush if you could be her knightly date to escort her to prom. Finally, burst open your jacket or zip-up to reveal our Superman button-up shirt. Tell your boo thing that it would be absolutely super if she would accept your invitation to the prom. Or you could ask if she'd be the Lois Lane to your Clark Kent! Wear a pair of Superman glasses for good measure and there's no way she'll ever say no!
So how will your upcoming promposal go down? Will you toss Poké Balls or wear one of our superhero suits to whisk her off of her feet? Don't forget to tell us all about it in the comments below!