Do you have a friend or family member who happens to be a bookworm? Or maybe that person is you! There are times where book lovers may want book gifts, but sometimes they're in the mood for some book accessories or other merchandise. Just imagine cuddling up in a blanket that reminds you of your cherished books, sipping a warm cup of tea or coffee from a book-related mug. You could even up the ante with some cozy book socks and a shirt, or perhaps a book bag for, naturally—more books! If you're on board, keep reading to see what kinds of book gifts (that aren't books) you can get for your lit-obsessed friend.
Lord of the Rings Gifts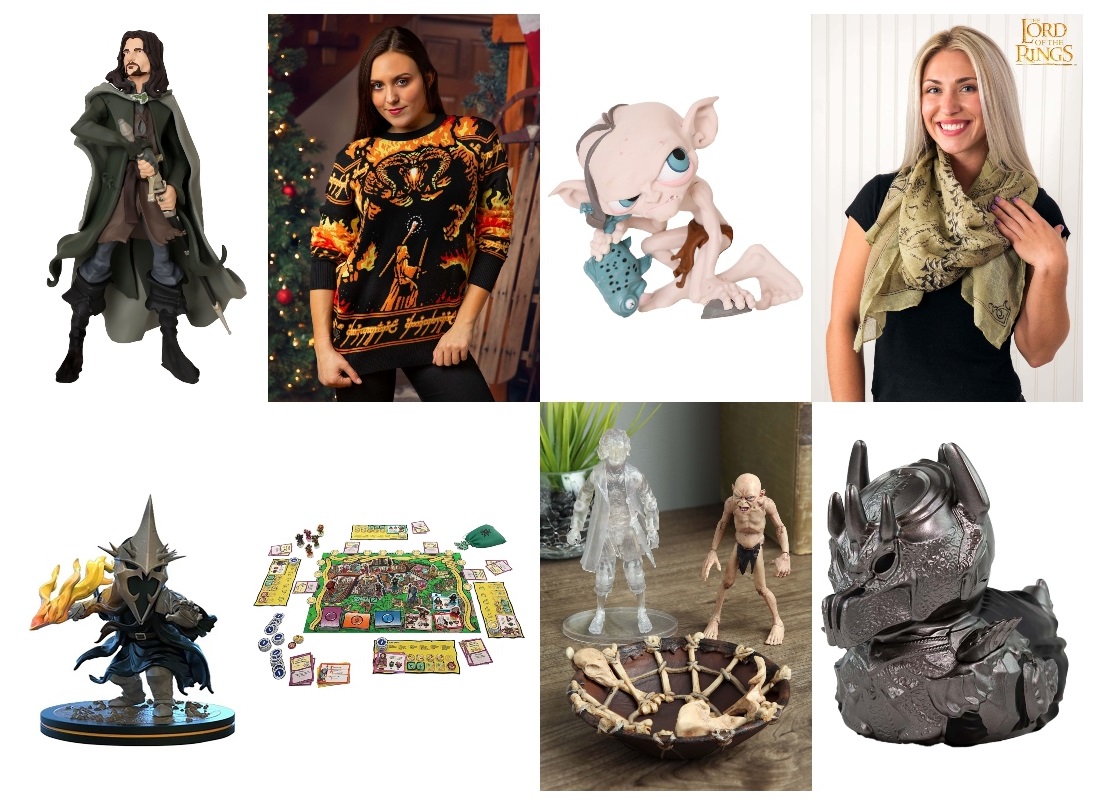 You shall not pass on these gifts for Lord of the Rings fans! While you can't exactly give them the One Ring, you can remind your friends of their favorite book series with cool action figures and statues of their favorite characters. Classics like the Lord of the Rings Weta mini-epics and Funko Pop!s are sure to please, but don't be afraid to try something adventurous and new like our grand heroes! Go on an unexpected adventure with a Lord of the Rings board game, or cuddle up Middle-Earth style in sweaters and scarves. They'll feel more than equipped to step into their next quest!
Game of Thrones Gifts
When there's a movie or TV series based on a favorite book, there's always the conundrum of what's "better". As a book nerd, you and your friends are probably more inclined to favor that version. While you may or may not be fully satisfied with Hollywood renditions of books, you can't argue with the fact that it gives you much more gifting versatility! The hit Game of Thrones show brought this book to the attention of the masses, and now you can surround yourself with cool Game of Thrones gifts featuring Starks, Targaryens, Lannisters and the like.
Alice in Wonderland Gifts
Part of the fun of reading is to watch the story unfold in your mind, giving faces and scenery to characters and places that you have never seen before. However, some stories have been around so long that it's nearly impossible to forget their iconic portrayals—The Wizard of Oz, Dracula, and of course Alice in Wonderland! And you know what? That's ok. You can like a book and other media that goes along with it too. Most of these gifts for Alice in Wonderland fans feature the Disney movie version of the story. There are so many cute Alice in Wonderland figures and statues, but don't forget wearable accessories and other items! Not only would these make great gifts for librarians, but they'd also be wonderful for gifts lit teachers and book club pals.
Harry Potter Gifts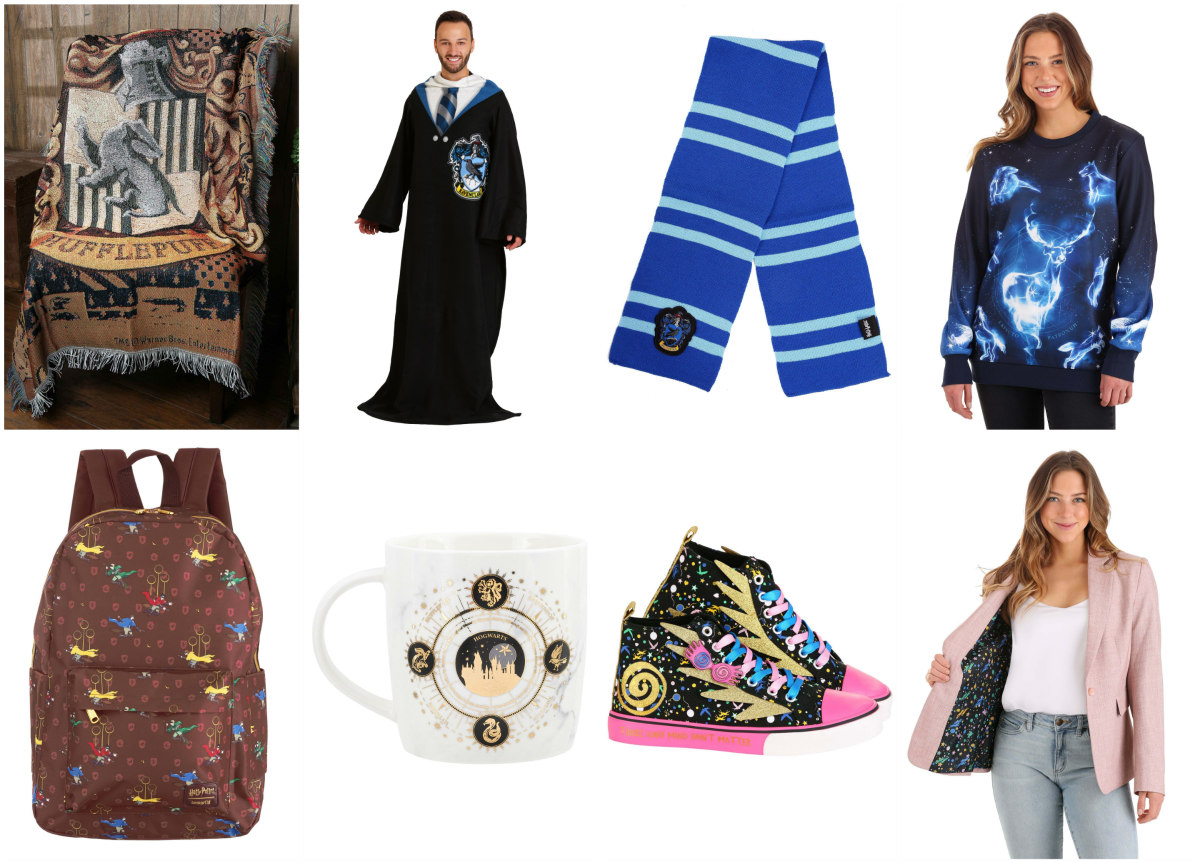 If you're an avid reader who happens to be a Harry Potter fan, there's a good chance you're also a Ravenclaw. Well, you're in luck, because not only do we have Ravenclaw gifts, but we also have gift ideas for Hufflepuffs, Slytherins and Gryffindors. Maybe you're searching for a gift for someone who marches to the beat of their own drum—just like Luna Lovegood—or is in love with the idea of quidditch. You'll find so many fantastic Harry Potter gift ideas that you may find it hard to pick just one!
Coraline Gifts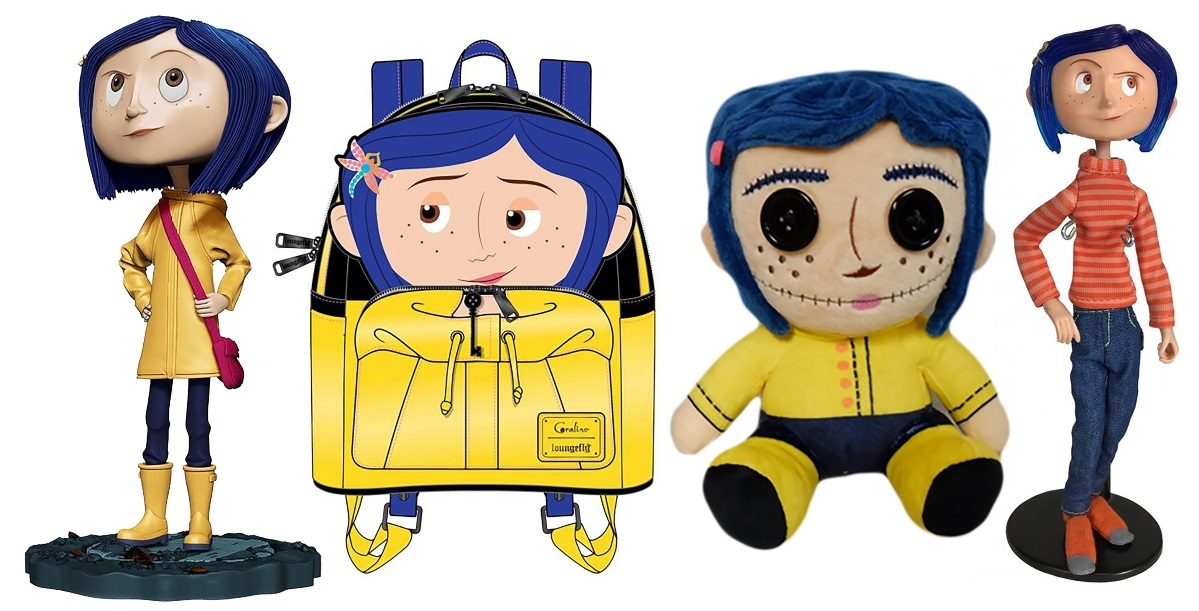 There's a time and a place for spooky stories, and one could say that Coraline hit all the correct...buttons. With each new twist and turn, what began as a charming story became more terrifying, and yet we wanted more! It was a treat to see Coraline come to life in a claymation movie, and we love these related Coraline gifts. Coraline makes the perfect plush, and what could be better than giving her button eyes? Fans will also love the Coraline bobblehead, and who wouldn't love a cute mini backpack that's perfectly sized for a few novels?
Jurassic Park Gifts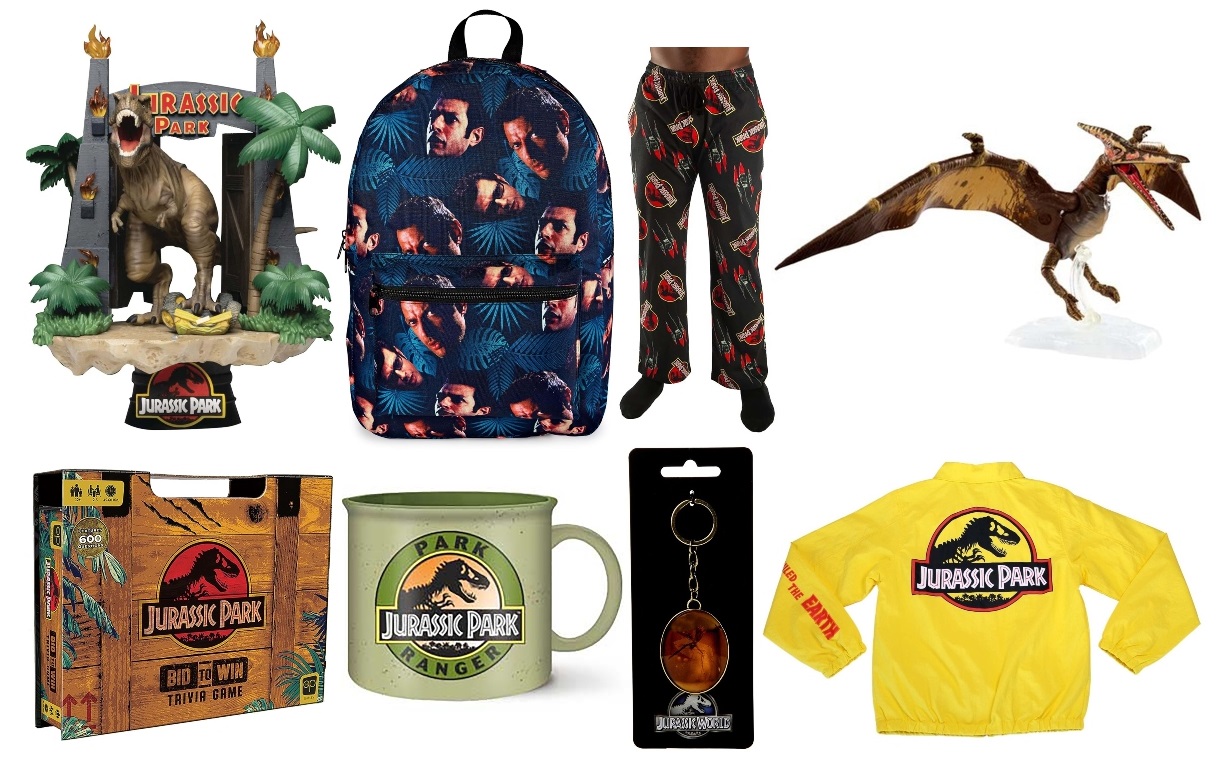 While bringing dinosaurs back to life may not have been the greatest idea, perhaps you know someone who feels that Jurassic Park was one of the greatest books in recent memory. It certainly presents some intriguing "what ifs". And, above all, it has dinosaurs! These gifts for Jurassic Park fans are great for fans of the books and people who love the movies. Find cool dinosaur apparel and accessories, along with collectibles, games and other goodies. We're particularly in love with the Jurassic Park ranger mug, the perfect addition to any work desk.
It Gifts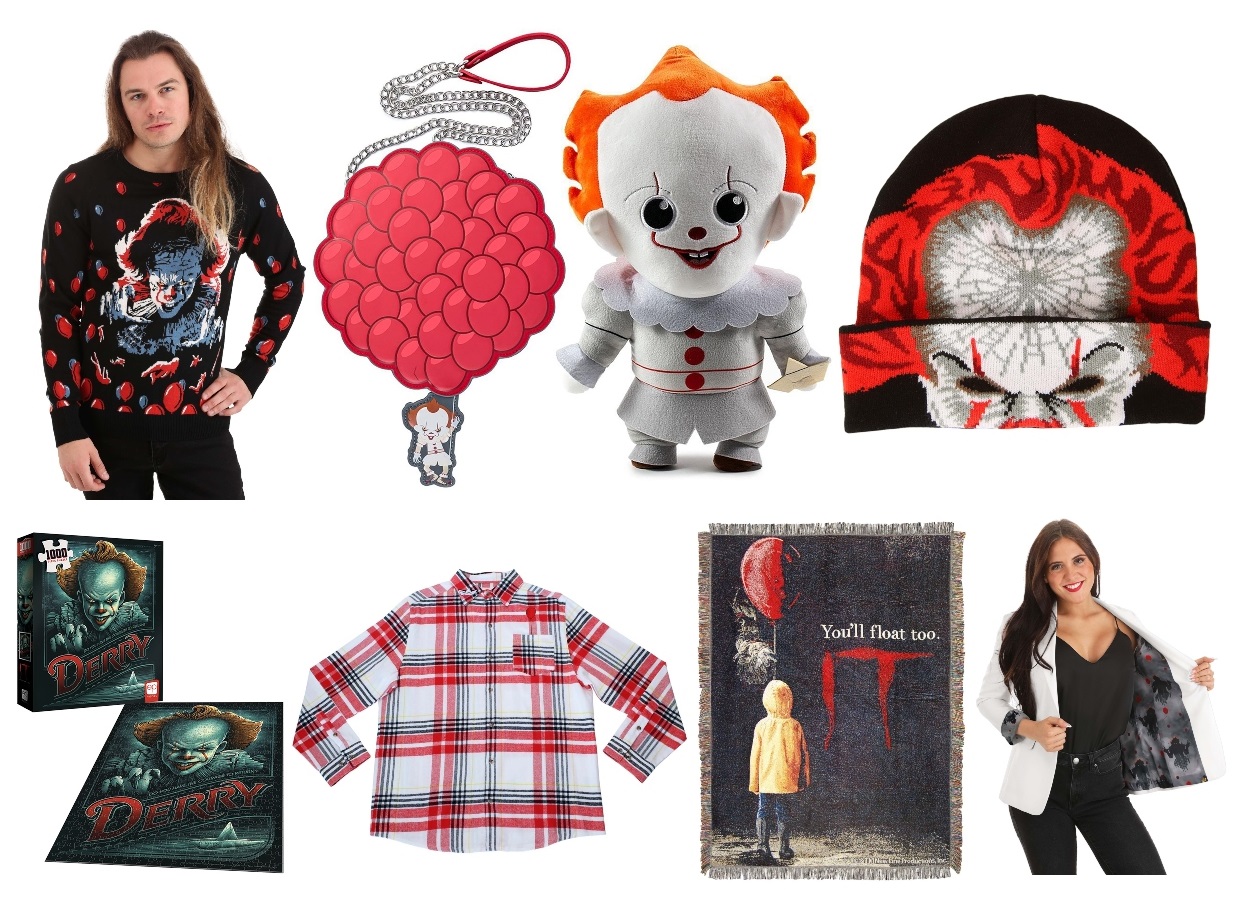 For fans of Stephen King novels, few books and movies terrorize like It. Pennywise is an entity of fear, after all, so we're not too surprised. Fans of this creepy coming-of-age story will love these terrifying It gifts featuring Pennywise the Dancing Clown. You can find apparel featuring the creepy clown and, of course, the infamous red balloons. But it doesn't stop there! There's a creepy-cute Pennywise plush and even a tapestry throw and puzzle. These spookily satisfying gifts are perfect for horror book fans!
Jaws Gifts

Action, horror, suspense, adventure—Jaws really knows how to keep you on the edge of your seat! This novel's film adaptation was the first summer blockbuster, so it's no wonder that readers love Jaws even today. The movie poster, in particular, can famously be found on quite a few Jaws gift items, such as this puzzle and plush throw. However, we just can't get enough of the Jaws doormat featuring a large bite out of the corner. It's hilariously and thematically on point!
Witcher Gifts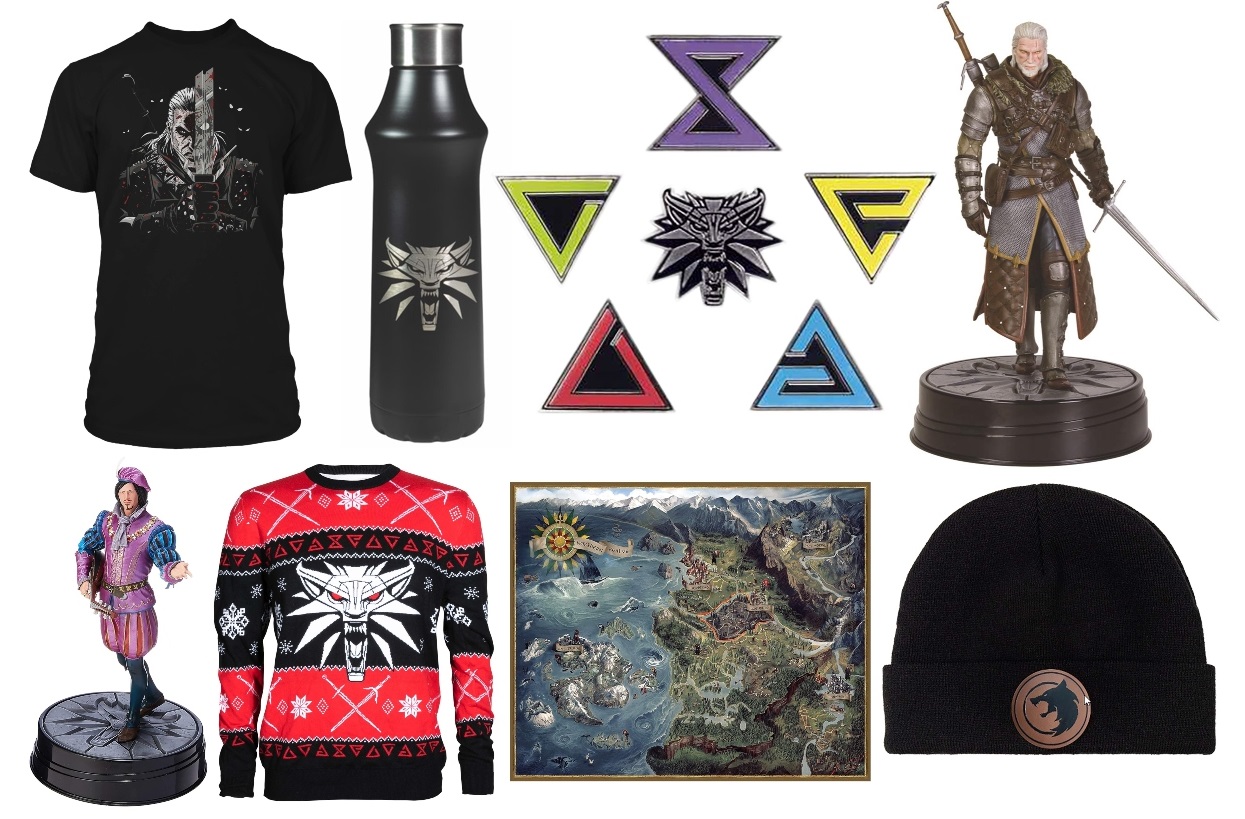 There haven't been many novels that performed so well as video games and TV shows, but The Witcher has proven itself as a dark fantasy story with staying power! With its popularity only increasing, we have plenty of options for Witcher gift ideas. Geralt's famous wolf medallion can be found on a variety of products to show off your Witcher prowess. We also love these Witcher figures and statues, which would look great on a bookshelf or perhaps a computer desk. You'll feel ready for your next mission with these gifts for Witcher fans!
The Shining Gifts

Have we mentioned that we love Stephen King? He's a master at twisting the ordinary into something extraordinary. You can find a few gifts for fans of The Shining, including a cool but creepy coffee mug that reveals Jack's terrifying notes. There are also vinyl figures of characters like the Grady twins and Jack Torrance, and even a Shining board game! Do you feel like you'd be able to escape the Overlook Hotel in one piece?
Goosebumps Gifts

Something's waiting in the dark. Could it be these Goosebumps gifts? If you're looking for book gifts for a 90s kid, they might appreciate some Goosebumps gift ideas. Do they often talk about late-night reading with a flashlight? Maybe they still love to quote their favorite cheesy, spooky taglines from the cover of each book. Get your Goosebumps pal some cool Goosebumps pins, or perhaps even a themed board game! They're sure to remember you when things go bump in the night.
Frankenstein Gifts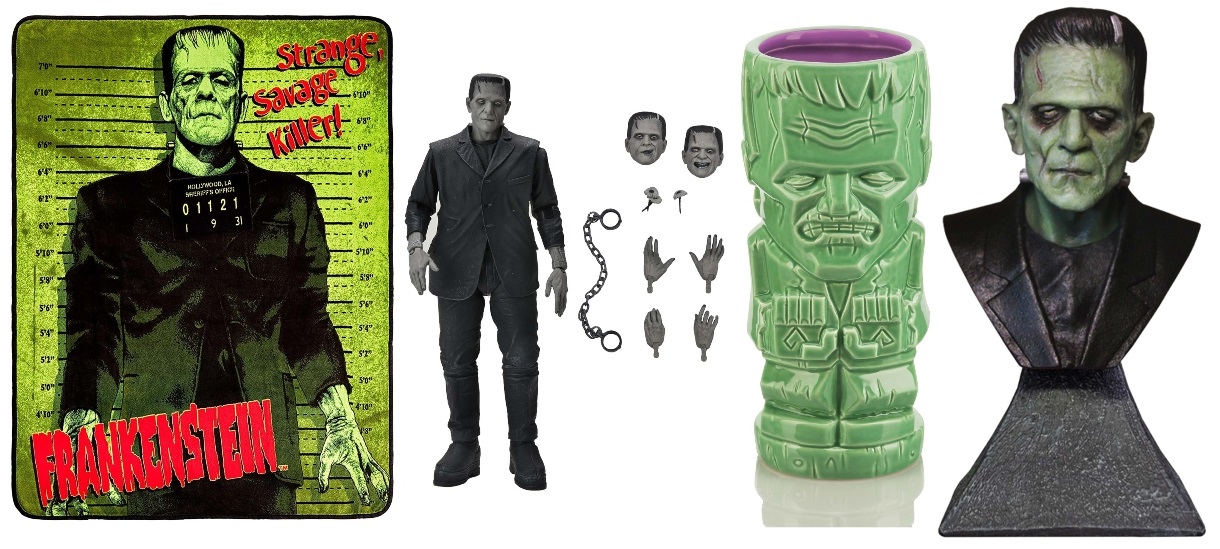 Sometimes being a book nerd is tough when time has so distorted the things that we love—and you know this as a Frankenstein fan! The creature of Mary Shelley's 1818 novel is frequently called by the name of the scientist, and the franchise has never been the same. Still, if you can get past the mix-up, there are fun Frankenstein gifts featuring your favorite monster. Watch Universal monster movies snuggled under a Frankenstein blanket, and you can even sip tasty beverages from a Frankenstein Geeki Tiki. And how cool would this Frankenstein bust statue look next to a collection of Gothic horror novels?
Unique Bookends

Purveyors of nerdy novels would love to hold their favorites in place with some geeky bookends. Sandwich your series between these Witcher medallion bookends, or try any one of a number of themed Harry Potter bookends. A well-organized bookshelf is a delight to look at, and what could be better than these decorative bookends? You'll never want to behold another boring bookshelf again.
Dracula Gifts
How could we touch on Gothic fiction without mentioning Dracula himself? Sure, the modern-day vampires are nothing like the original, but Dracula paved the way for more modern renditions of vampires in fiction. And we can't chat about Dracula without his legendary portrayal by Bela Lugosi. You're going to see Bela in many of these Dracula gift ideas, but how could you not love this wickedly cool Dracula bobblehead?
We hope you loved this journey into the heart of pop fiction literary gifts! Are you shopping for a fellow bookworm? Perhaps you simply wanted to peruse, or pick something up for yourself. It doesn't really matter how you slice it, but we hope you enjoyed seeing these and other fun gift ideas for readers.