Marvel superheroes have some truly incredible abilities. Whether they are super strong or super fast, have telekinesis or a hammer, they have all made the world a better place by using their special abilities. However, we consider one power to be greatly underrated, and you don't even have to live in the Marvel Universe to see it. We're talking about the power of super gift giving! Moms and dads, cool aunts and uncles, and best friends everywhere have been using their gift-giving powers to make their loved ones incredibly happy. Gift giving is a power that does not come to all naturally, but with the help our ultimate guide to Marvel gifts, we are confident that you can become a super gift-giver, too.
Spider-Man Gifts
When everyone gets back to school after Christmas break, you know they'll all be sporting new clothes and goodies. This Spider-Man backpack is perfect for just such a scenario! Or these Spider-Man Pop! Vinyl figures—the classic Spider-Man Pop or the Miles Morales Pop—would make great gifts for any Marvel Comics fan, too. Peter Parker has been wowing the crowds with his web-slinging for years, meaning that generations of fans would love any of these Spider-Man gifts!
Black Widow Gifts
With the new Black Widow movie on everyone's minds, some Black Widow gifts would be a great choice for Marvel fans! There's something for everyone at FUN.com, too. Pop Vinyl collectors would love the classic Black Widow or new movie Black Widow Pops. There's also apparel, like Black Widow shirts and socks, and accessories like backpacks and even headphones.
If you're interested in Black Widow but not (yet) a superfan, we wrote a guide to Black Widow that you might want to check out!
Thor Gifts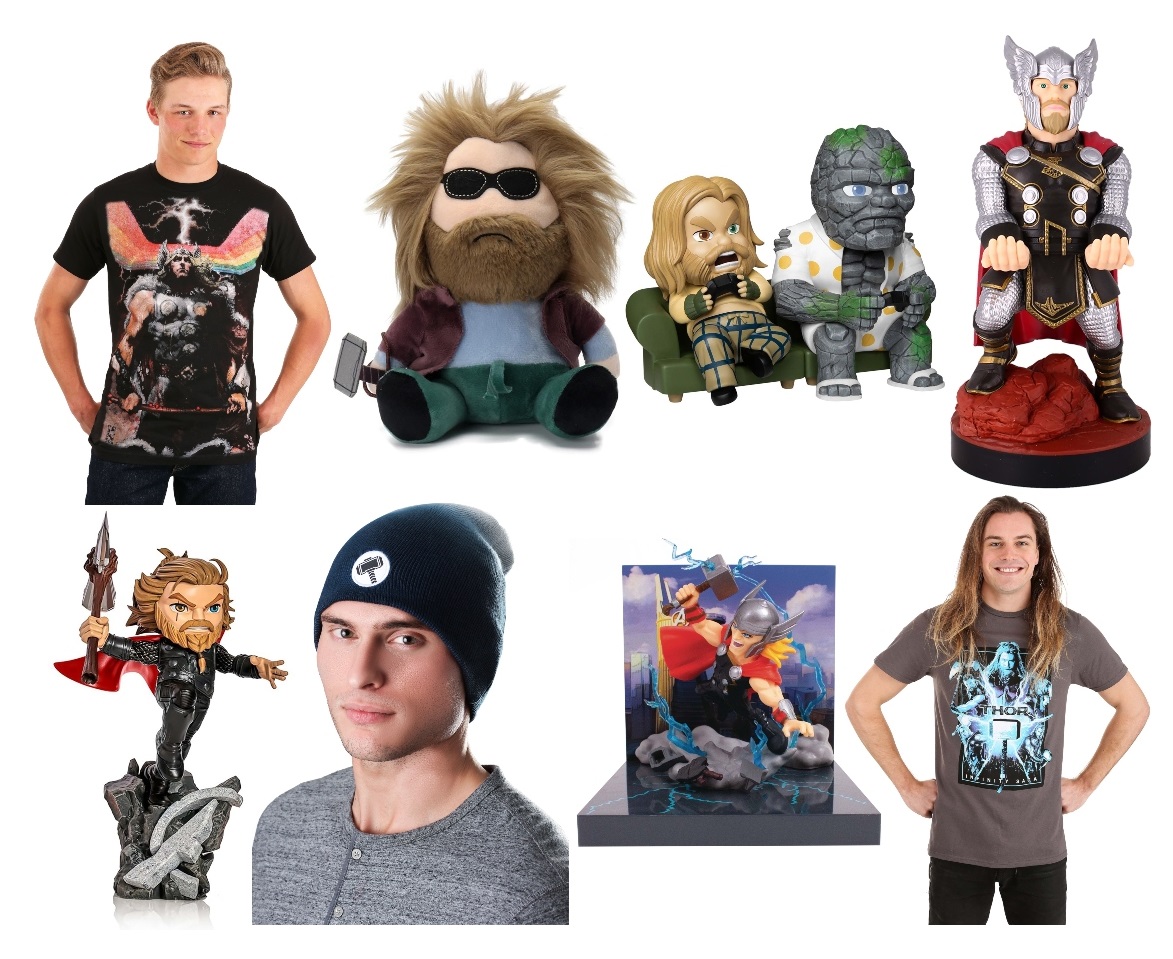 Any fan of Odinson will love these Thor gifts. One of our favorites is the Mjolnir electronic hammer statue (a.k.a. Thor's hammer). It comes complete with a display stand, and would make for great décor and a talking piece! (Although we wouldn't recommend bringing it to a fight.) These Pop! Thor bobbleheads wouldn't help you in a fight, either, but they are great for reenacting your favorite scene from Thor: Ragnarok or Avengers: Endgame!
Iron Man Gifts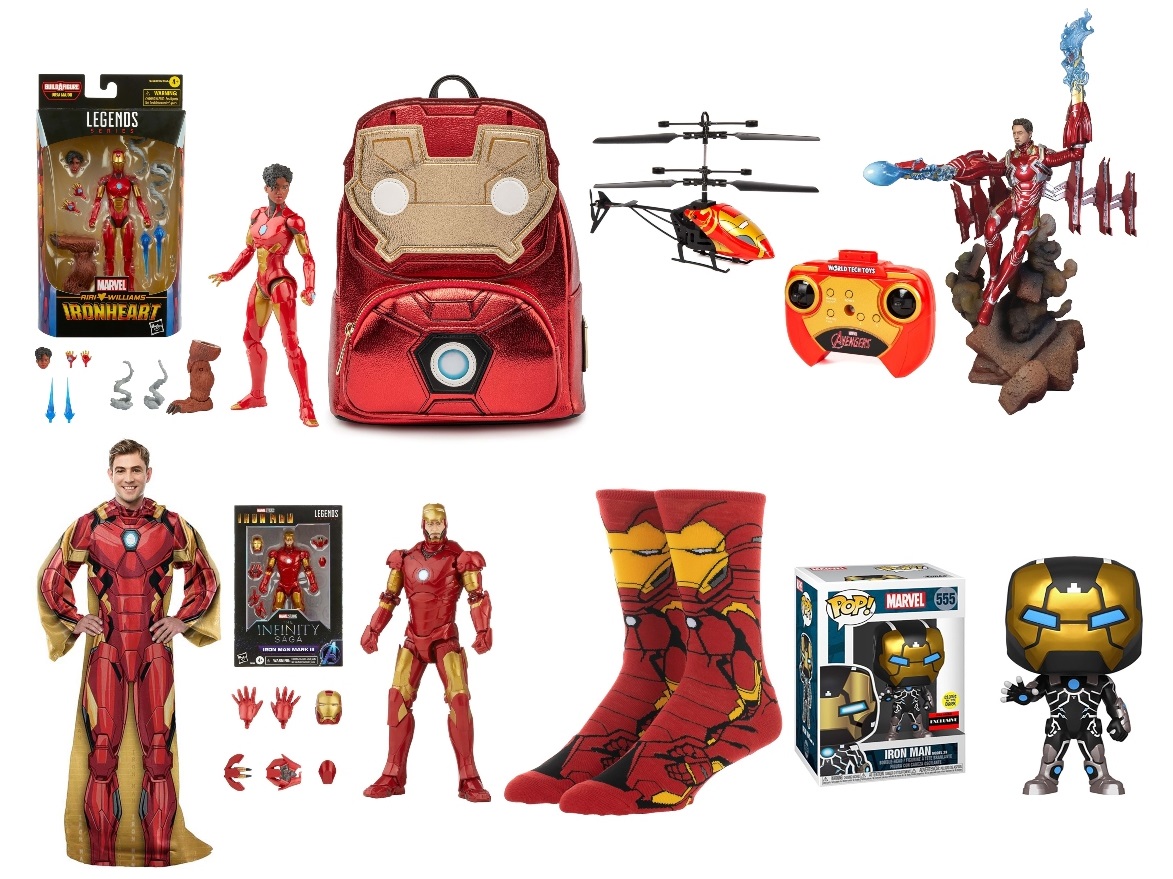 Tony Stark's a little different than Thor or Steve Rogers, in the sense that he doesn't have any special abilities besides his genius and wealth. But he's known as a superhero because of the awesome Iron Man suit. Anyone looking to give out Iron Man gifts might be considered of similar intelligence if they were smart enough to buy one of these Iron Man collectibles or apparel.
Captain America Gifts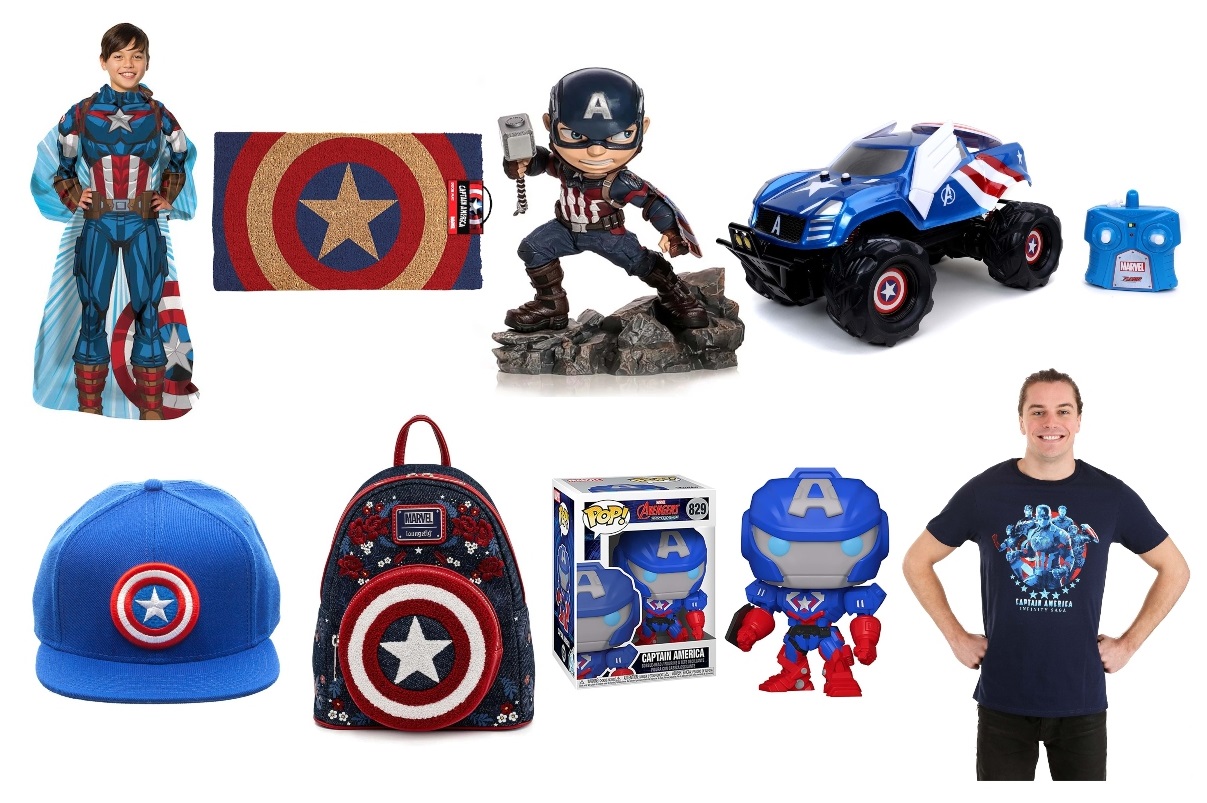 Captain America sits right at the heart of the Cinematic Marvel Universe as leader of the Avengers. The iconic look of his Vibranium shield is the inspiration for many of the Captain America gifts featured here. Even the Captain America backpack has a pattern resembling the Cap's costume, and while wearing it might not make you as strong as Steve Rogers, it will leave you looking every bit as stylish.
Black Panther Gifts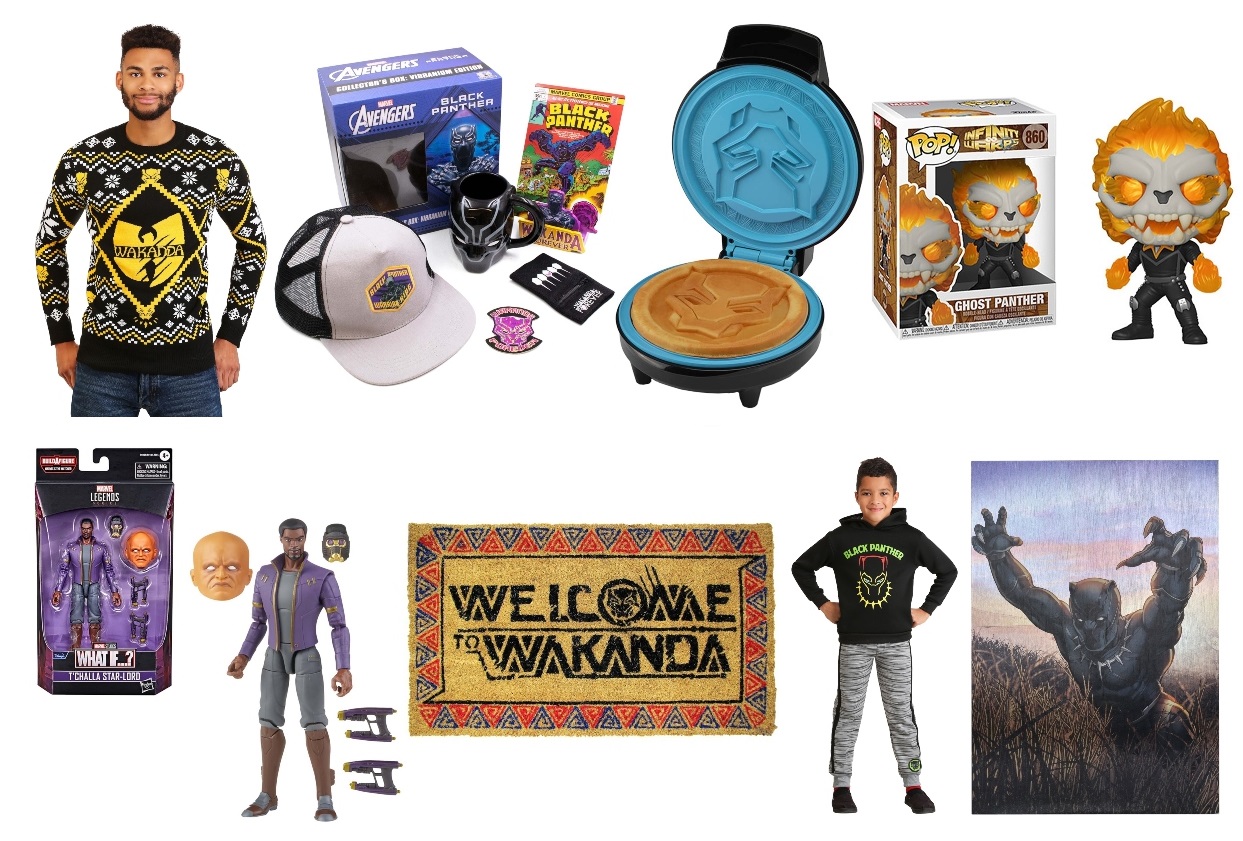 Wakanda forever! Black Panther made a splash on the silver screen like no other solo superhero movie before it. A favorite of many Marvel comics fans, Black Panther gifts are essential for anyone who loves superheroes. You can find a variety of Black Panther products, from apparel and accessories to home decor and collectibles. We're partial to the Black Panther ugly sweater, perfect for snuggling up during cold winter nights while watching your favorite superhero movies!
Guardians of the Galaxy Gifts
Since the release of the Guardians of the Galaxy in 2014, this band of space-traveling misfits has become incredibly popular, with a sequel appearing in May of 2017 and now a third on the way. While Peter Quill leads them, Rocket Raccoon and Groot have become particularly popular among the general public, hence the Groot Chia Pet! And, of course, we have plenty of Guardians of the Galaxy gifts available online at FUN.com!
Deadpool Gifts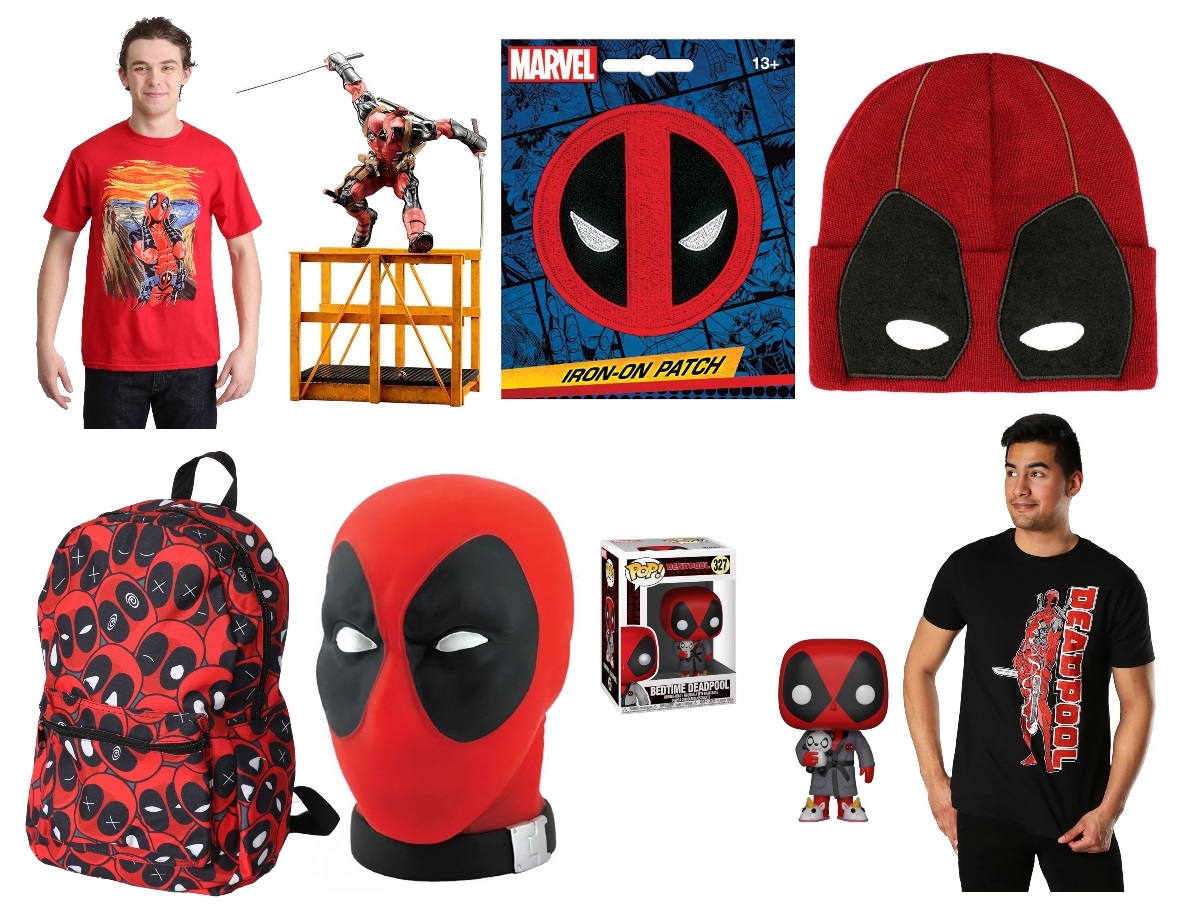 Even though Deadpool isn't part of the Marvel Cinematic Universe, his 2016 solo film was wildly popular. The character is different than most superheroes, bordering on being an anti-hero, and the movie was darker and funnier than any superhero movie before it. This has enabled Deadpool and his mask to become extremely recognizable. He even has a legion of Deadpool Pop! Vinyl figures! You're definitely going to want to purchase a few of these or other Deadpool gifts for the merc with the mouth fan in your life.
X-Men Gifts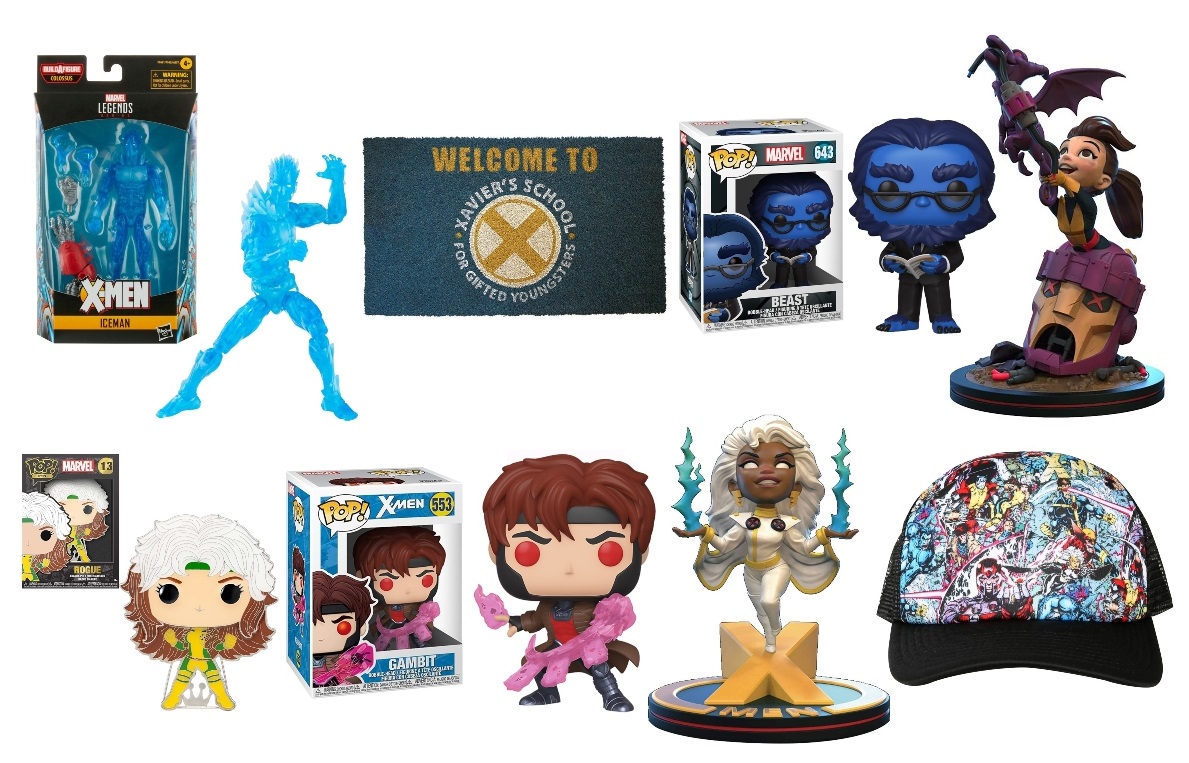 Another film series that exists outside of the Marvel Cinematic Universe, the X-Men franchise sits at nearly 10 movies with more to come! Classic characters like Wolverine and Magneto are faces that everyone can remember and appreciate, and they would make great additions to anyone's Funko Pop! Vinyl collection. There are also other X-Men gifts, like apparel and other accessories for fans who love to wear their fandom on their sleeve. (Or their tees!)
Hulk Gifts
Turning into a green rage monster anytime you get mad would be a hard thing to live with. But it also makes for a truly incredible superhero. After all, Hulk likes to smash, and we like to watch Hulk smash, so it works out pretty well for everyone involved. Of course, we also like to look at our favorite Incredible Hulk statues, too. If you'd prefer other ways to show off your love for the Hulk, we have some Hulk gifts that should do the trick. It IS easy being green!
Doctor Strange Gifts

Doctor Strange is one of the newest additions to the Marvel Cinematic Universe, and he's already one of the most popular. Unfortunately, we can't give you a magic cape that will beat up the enemies of its owner. But we do carry some fun Doctor Strange gifts that will make you way cooler than your foes.
Captain Marvel Gifts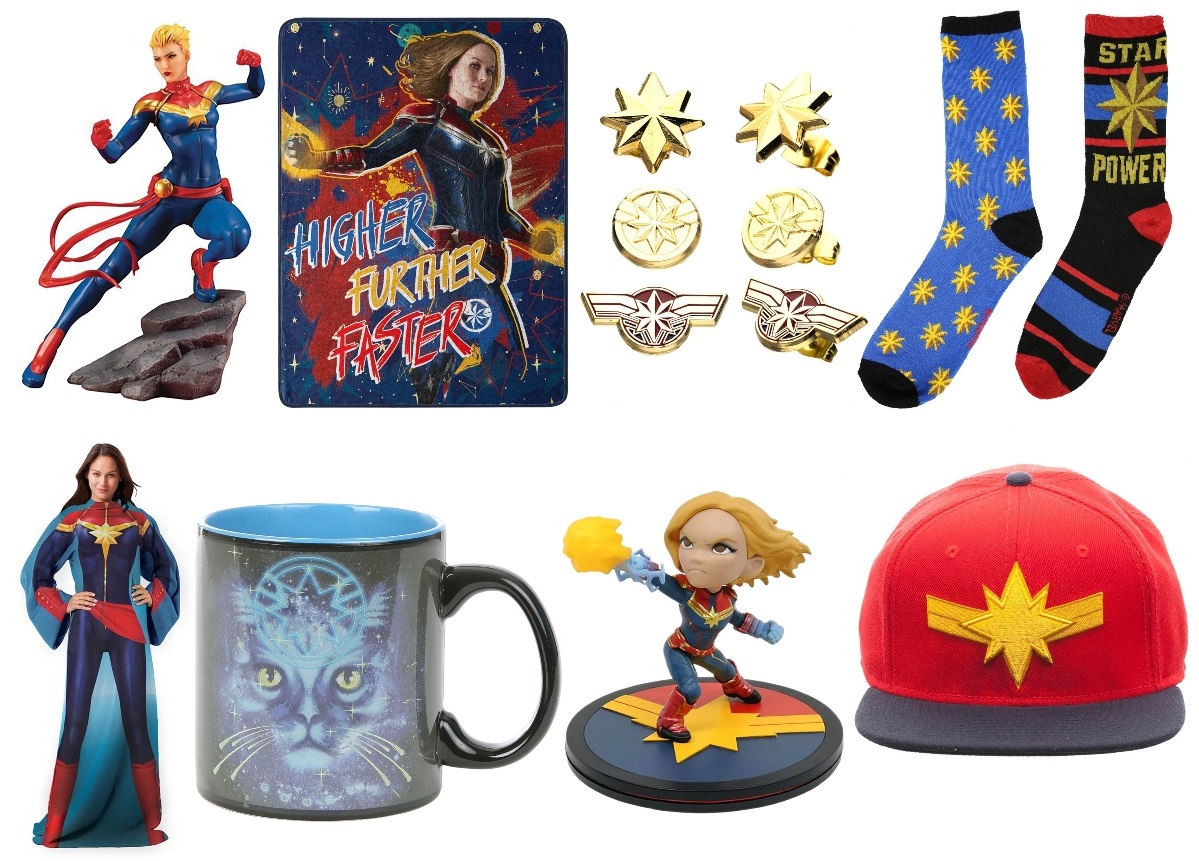 Captain Marvel was the first female Marvel character to have her own solo movie, and it was a (plasma) blast! Anyone looking for Captain Marvel gifts can find a variety of figurines and other items, from both her movie appearances and her famed comic book look. Also, people that are fans of Goose the cat can find some goodies, too!
With this diverse selection of superheroes, we are quite certain that there are Marvel gift ideas in here for everyone. We also have a separate gift guide to Marvel action figures, too. Between our helpful gift guides and your knowledge of who you're buying for, you've got pretty good odds of being known as the greatest gift giver ever! It's a title that many strive for, but few achieve! So, we have to ask: did you find the perfect gift? What else would you like to see in our selection of Marvel gifts? Let us know what you think in the comments!