When you think about it, video games and Valentine's Day are pretty much about the same things. In video games, you gather and spend hearts, a representation for your character's health or vitality, in order to defeat the final boss. On Valentine's Day, you gather and distribute hearts in the form of pun-filled cards and candy, in the hopes that you'll win the affections of that special someone. Okay, it's not a perfect metaphor and it probably breaks down somewhere, but what's important is that we've created some punny custom valentines for all of the video game fans in Fun.com-land. So have a laugh while eating some heart-shaped candy, and keep in mind that you can download and print these "heart containers" to make your own video game valentines cards! (Simply click the image you want and download the higher-resolution file.)
Super Mario Bros. Valentines
Mario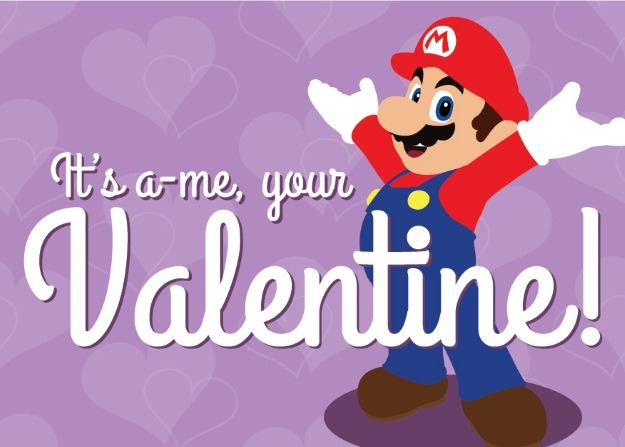 "It's a-me, your valentine!"
Luigi
"Be my player 2!"
Peach
"You're a Peach!"
Toad
"I'm Toad-ally in love!"
Tetris Valentines
Perfect Fit
"We're a perfect fit!"
Falling for You
"I'm falling for you!"
Portal Valentines
Chell
"You found the Portal to my heart!"
Companion Cube
"Will you be my Companion Cube?"
The Legend of Zelda Valentines
Zelda
"It's dangerous to go alone. Take this!"
Link
"You fill my heart!"
Minecraft Valentines
Steve
"I dig you!"
Creeper
"I'm no Creeper! Be my valentine!"
Sonic the Hedgehog Valentines
Run Circles
"I'd run circles for you!"
Rings
"Put a ring on it!"
More Video Game Valentines
Ryu from Street Fighter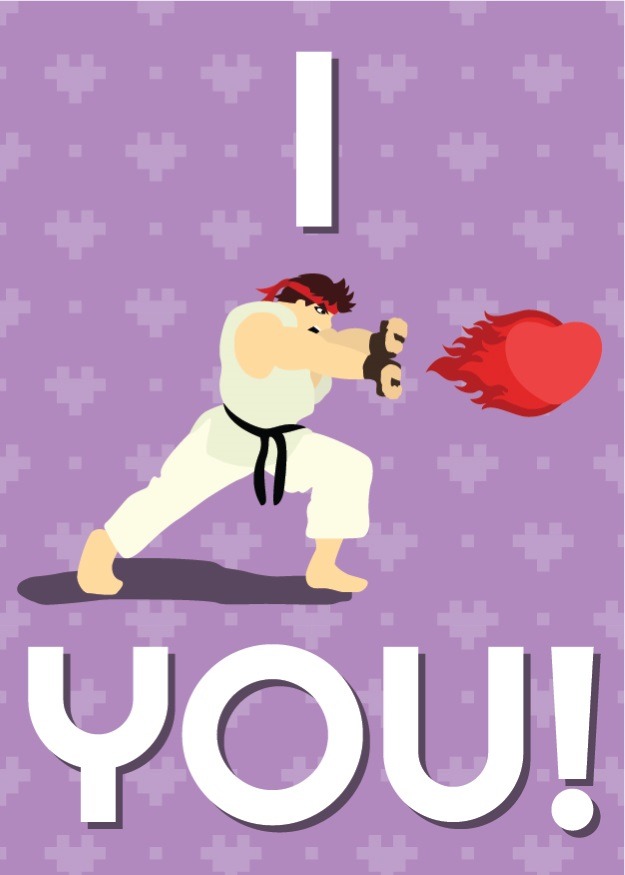 "I [heart] you!"
Pac-Man
"You a-maze me!"
Mega Man
"Be Mega Mine!"
NES Controller
"Select me!"
Pikachu from Pokémon
"I Pikachu you!"
Printable Valentines Cards
Page 1
Mario, Luigi, Peach, and Toad
Page 2
Tetris, Pikachu, and Pac-Man
Page 3
Chell, Companion Cube, Zelda, and Link
Page 4
Steve, Creeper, Mega Man, and Ryu
Page 5
Sonic the Hedgehog and NES Controller
Delivery Tips
If you're looking for some great ways to deliver your video game valentines, check out what we did around the FUN.com-land!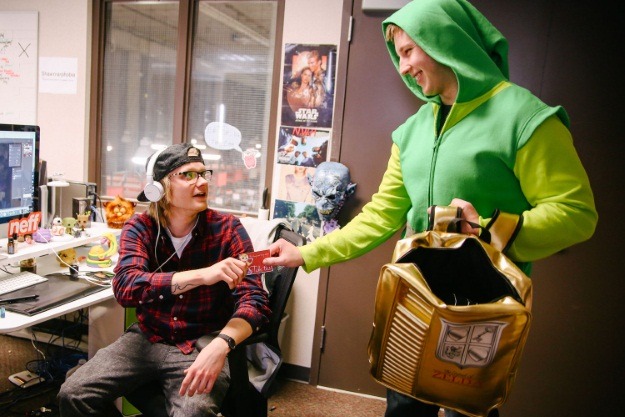 Cupid Link bringing love to the office.
Link found his way to the dungeon warehouse.
A variety of valentines!
Super Mario Bros. valentines out in the wild!
Do you dig our Minecraft valentines?
Which was your favorite valentine? Have you come up with your own punny video game valentines cards, or given them out on Valentine's Day? Let us know all about it in the comments below. And be sure to check out all of our valentines gift ideas!
Also check out our video game valentines from 2021!
Design Credit: Kate Lemke