We all love video games here at FUN.com and we're also into ridiculous Valentine's Day puns, so making these video game valentines was one of our favorite projects ever. You may remember that we designed some video game-themed valentines back in 2016, but we figured it was time to revisit the idea. Of course, plenty of fun new games have been released since then! Feel free to print these free valentines for your own use or save the images and send them as e-cards!
Click here to jump to the video game e-cards and printable cards
Among Us Valentine
I'd visit electrical with you!
Animal Crossing Valentine
You make my heart sing!
Cyberpunk 2077 Valentine
I love your T-pose!
Pokémon Valentine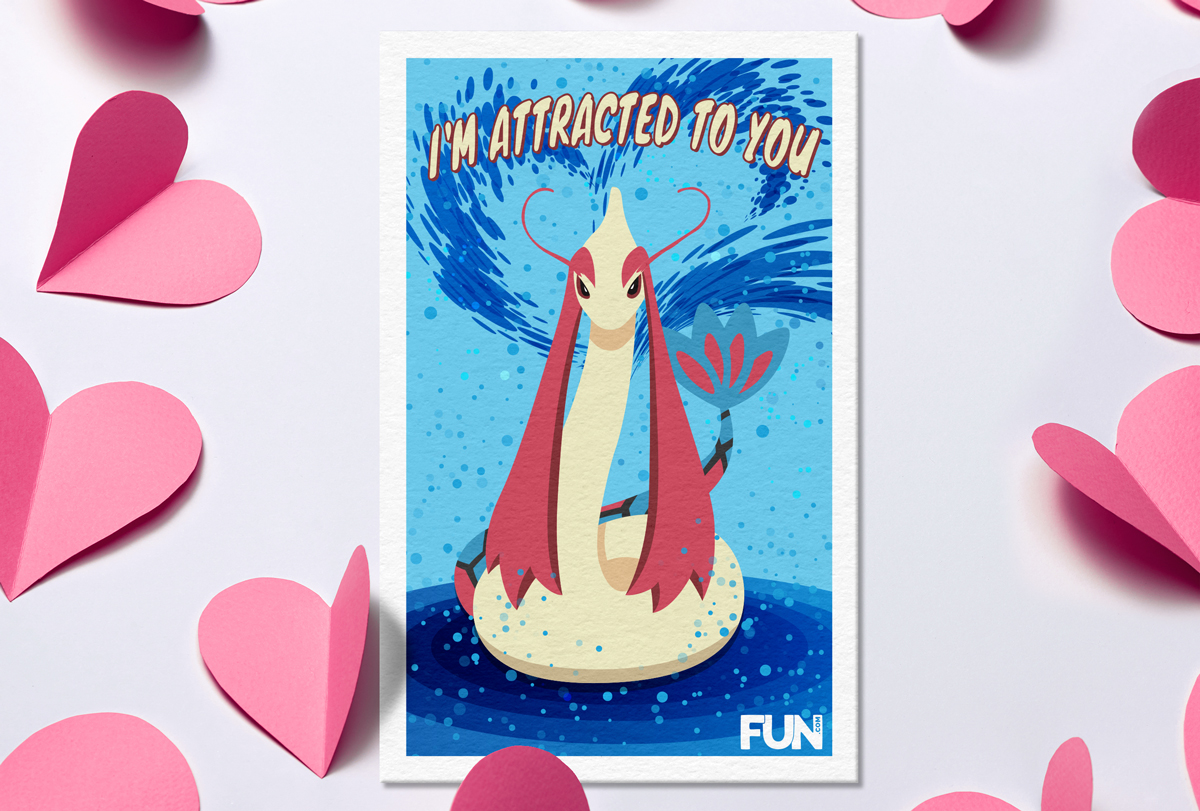 I'm attracted to you!
Red Dead Redemption II Valentine
You're Worth it, Valentine!
Marvel's Spider-Man: Miles Morales Valentine
I want you in my universe!
Dead by Daylight Valentine
I'm hooked on you!
Minecraft Valentine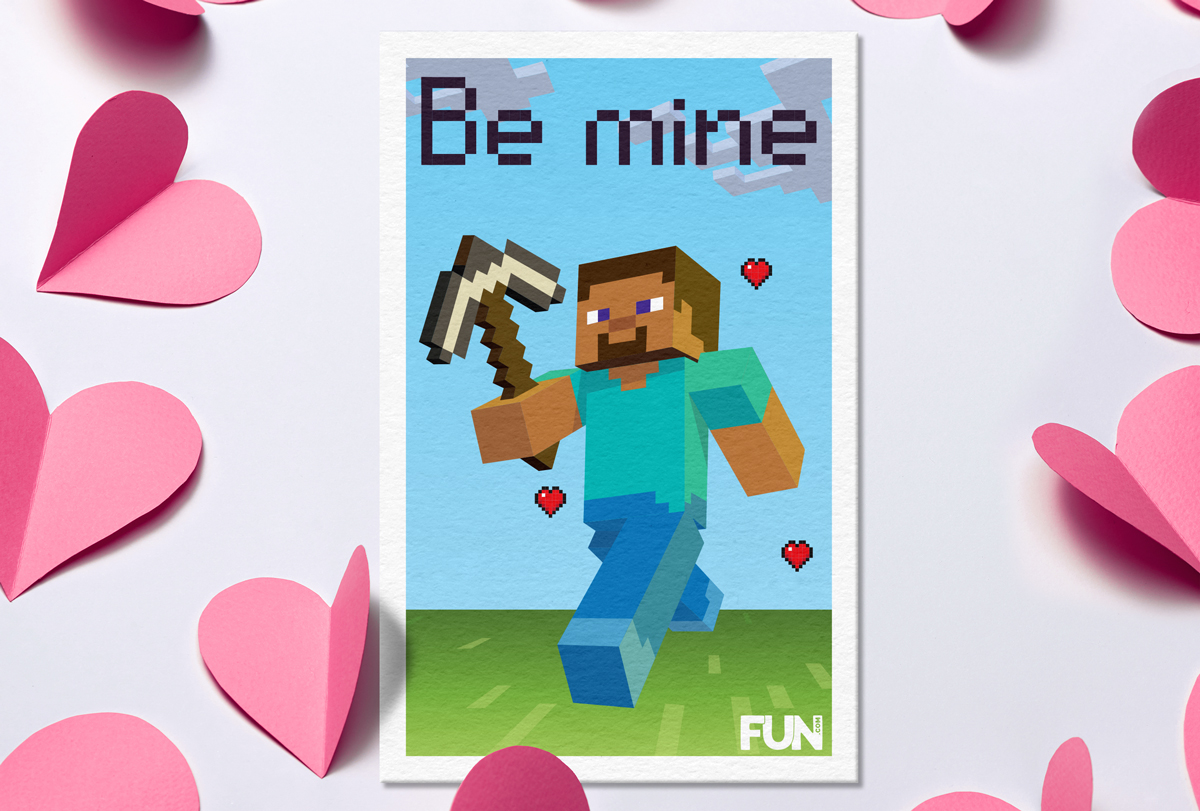 Be mine!
The Legend of Zelda: Breath of the Wild Valentine
You take my breath away!
Metroid Valentine
You give me life!
Video Game Valentine Cards
E-Cards
Click to open in a new window, then save and send to your Player 2!
Printable Cards
Video Game Valentine Printable Cards
Download all 10 printable cards in one file.
Which video game valentine is your favorite? Did we miss your favorite game? Let us know in the comments! And if you're still shopping for that perfect video game gift for your player 2, we've got all kinds of fun gifts in stock!
Video game valentine cards designed by Abby Bartels and Cody Petersen.