Okay, so you might be wondering why a person might be looking for gifts by color. As expert gift-givers ourselves, we've found plenty of reasons! Maybe you're looking for pink baby gifts for a baby girl, or black gifts for someone's over-the-hill party. Special anniversaries or wedding gifts may also be color-coded. It can even be as simple as having a child who really loves the color purple. No matter the occasion, here are a selection of colorful gifts with a FUN.com twist to get the present ideas flowing!
Pink Gifts
We love pop culture gifts at FUN.com, so naturally, we'll be suggesting a bunch of pink characters that we know and love. And blue characters—and so on and so forth! Shows like the Power Rangers and Care Bears have a rainbow lineup of characters, but don't forget outliers such as Kirby or Angel. However, don't let that stop you from finding an array of other pink gifts. Barbie is a pink icon, as are the Disney princesses. We're sure that, no matter the intended gift idea, you can find it in any shade!
Red Gifts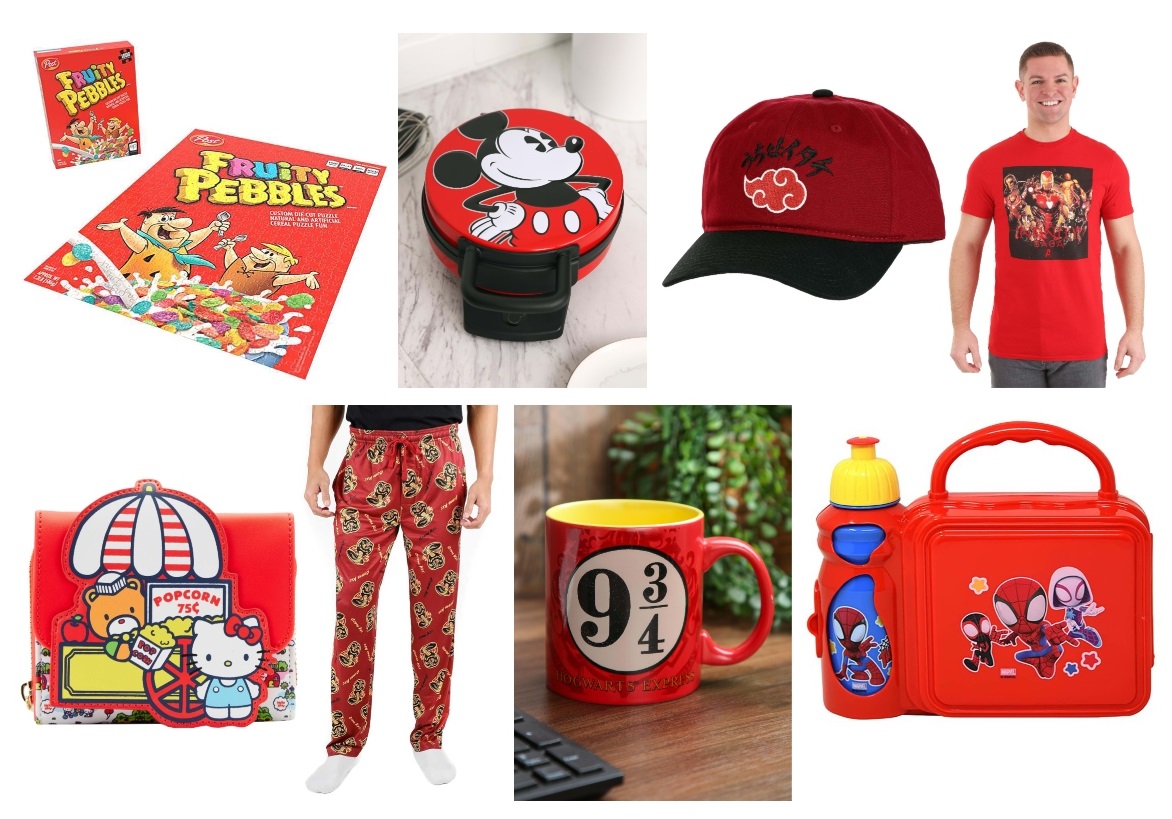 While red is a popular color for Valentine's Day gifts, don't let that stop you from giving red gifts at other times of the year. Red is a common favorite color, making it great for birthdays—and you'll see it a lot in movies and TV shows. House Gryffindor, Mickey Mouse, superheroes, you name it! It's also the color for several anniversary milestones, including your 15th anniversary and the 40th. If you ask us, we'd say that these red gift ideas are on fire!
Orange Gifts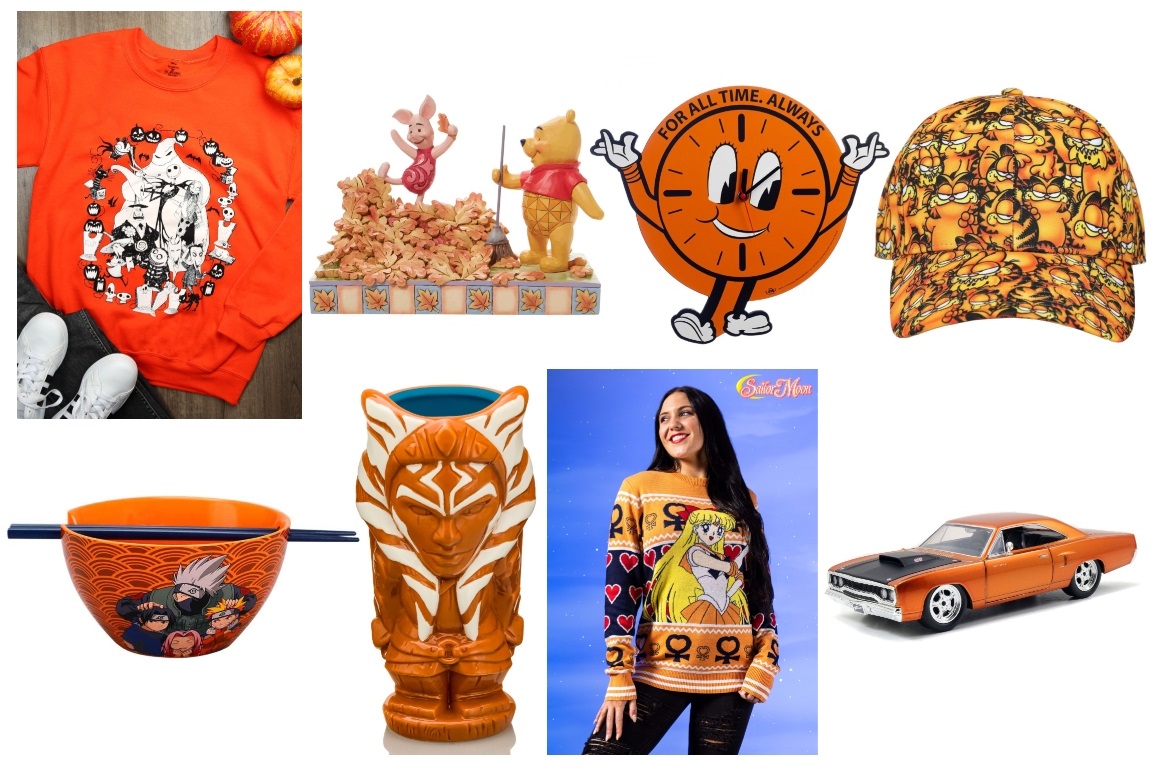 What comes to mind when you think about the color orange? If you're like us, it's probably Halloween, fall leaves, fruits, and veggies. Those things are just fine, but we'd like to suggest that these orange gift ideas are even more exciting! You can channel that Halloween energy with an orange Nightmare Before Christmas sweatshirt, or jump in a pile of fall leaves with this Jim Shore statue. There are also plenty of orange characters that are well-loved and make great gift ideas. And you don't even need to wait for fall to hand out these great orange gifts!
Yellow Gifts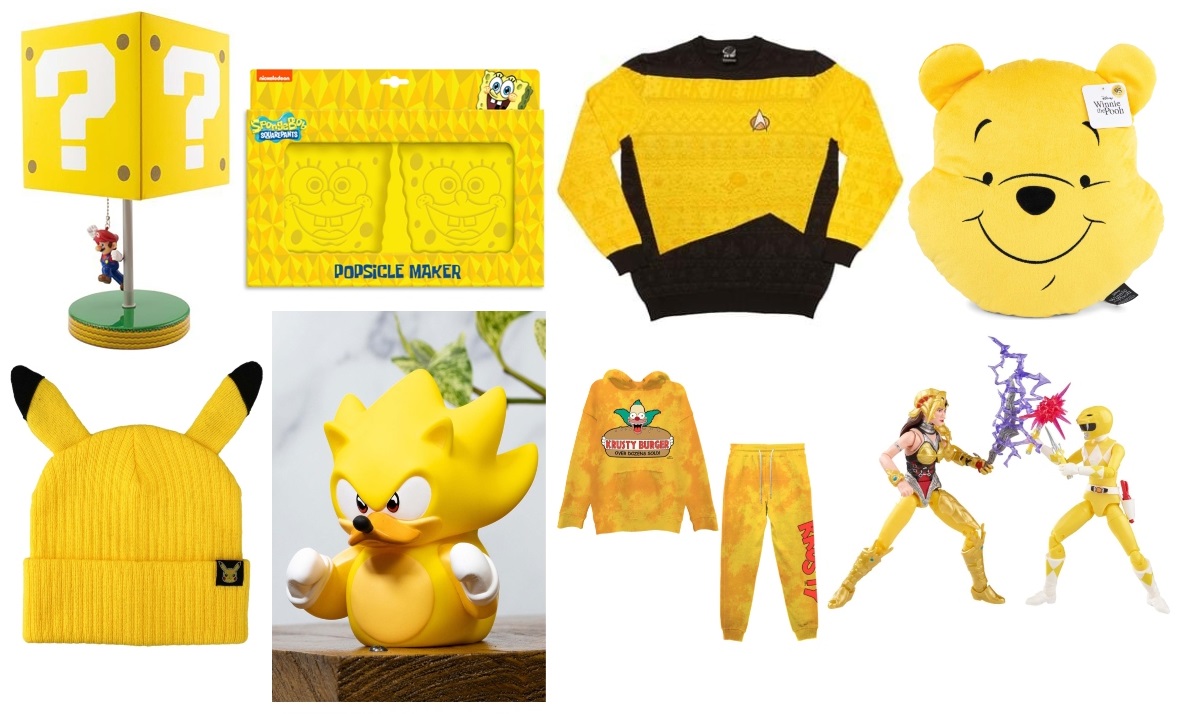 While yellow roses are often given as a sign of friendship, these yellow gift ideas would also be great for friends who love SpongeBob SquarePants. (Or Pikachu, and others!) This clever Super Mario lamp turns the yellow blocks into a fun, retro gaming light source, and what Star Trek fan could resist a yellow uniform Christmas sweater? There are so many great yellow gift ideas that we're sure you can find plenty more. (And due to the bright color, they're sure to stand out!)
Green Gifts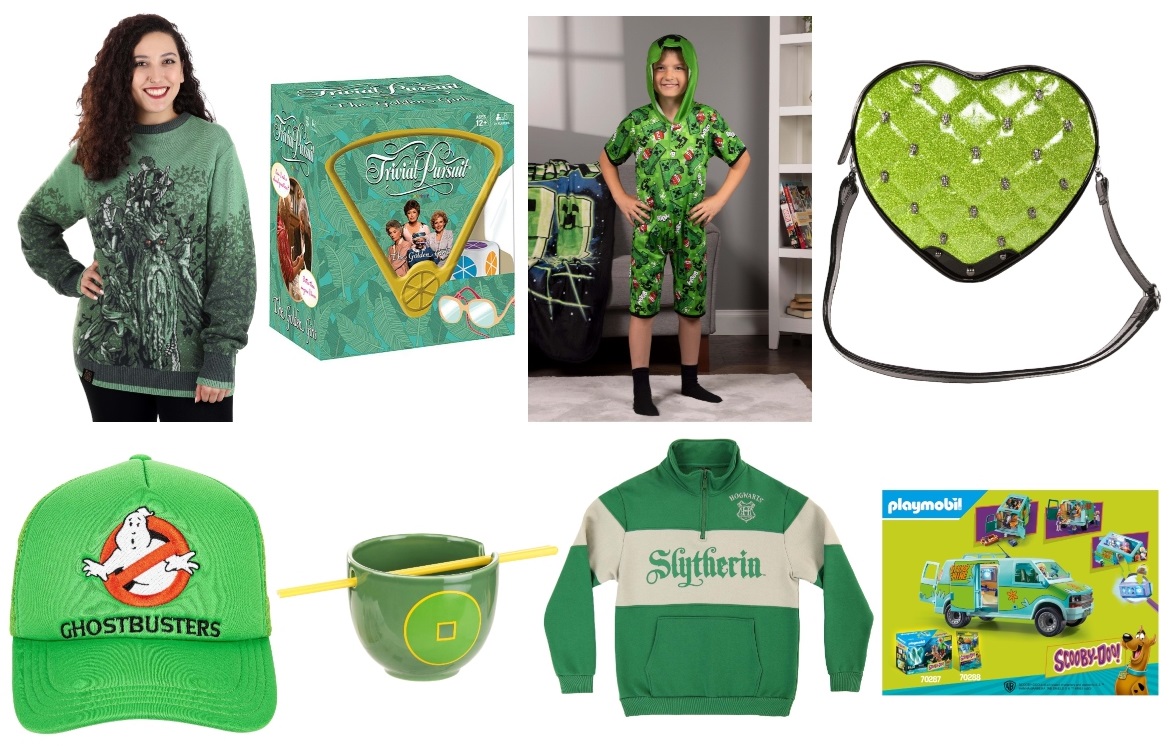 If you love color theory, you know that green has a wide range of options. From lime to olive, teal, and everything in between, it might help to know your giftee's favorite shade. (And sometimes their favorite movie or TV series doesn't hurt!) Who could forget the famous green goo from Ghostbusters, or the equally infamous Slytherin? Green and red are also popular Christmas colors, so a green gift for Christmas should fit right in!
Blue Gifts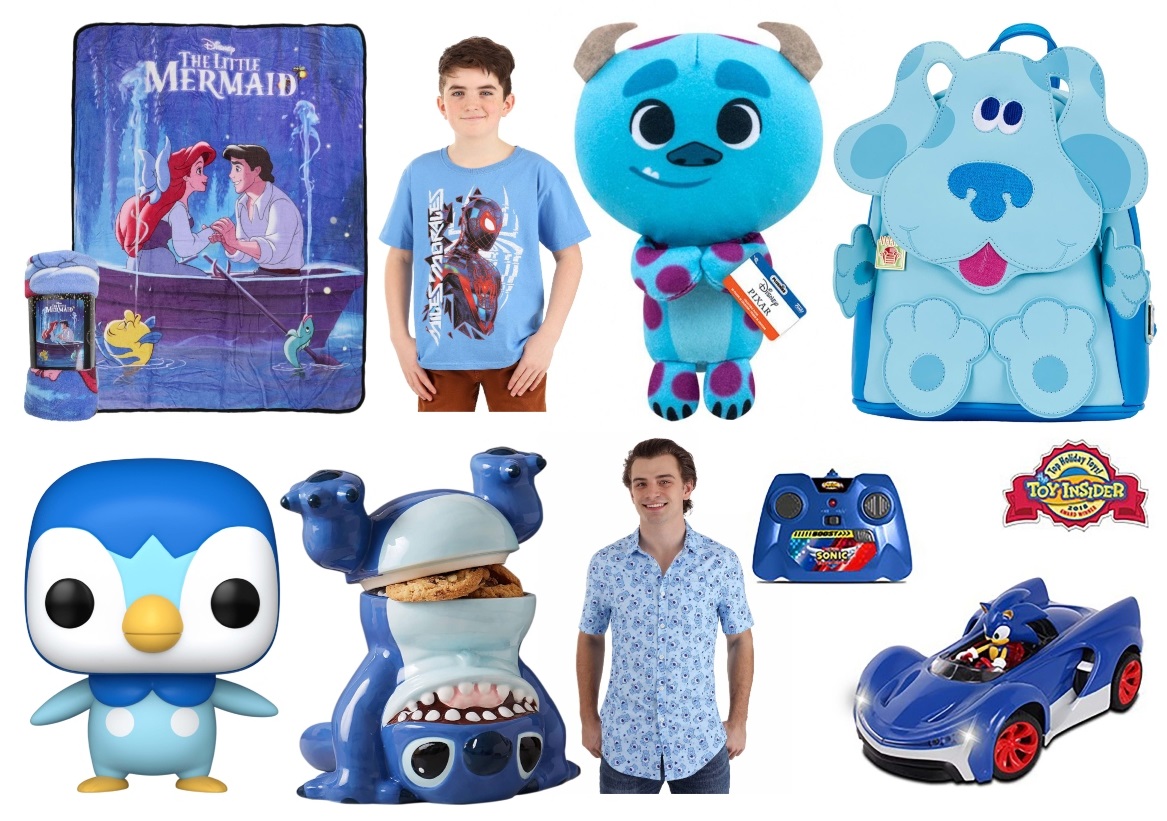 Why is it that "being blue" is the same as being sad? It would be hard to stay down in the dumps after receiving one of these cool blue gifts! We love blue Disney characters like Stitch and Sulley, along with blue video game characters Sonic and Piplup. Blue is another favorite color of many people, so you're sure to find plenty of blue clothes, toys, accessories, home goods, and more. Anyone who gives one of these excellent gift ideas is a true blue friend!
Purple Gifts
For some people, purple isn't just a color—it's a lifestyle! If you have a purple-obsessed friend or family member, you know that any purple gift is an automatic win. We love the magic and creativity that purple represents, from marvelous unicorn gifts to gargoyles and superheroes. These purple gifts are great as birthday presents, but don't forget other occasions such as Christmas, Easter, and other gift-giving holidays. Purple is such a special color that we'd hate to leave it on the sidelines at any time of year!
Black Gifts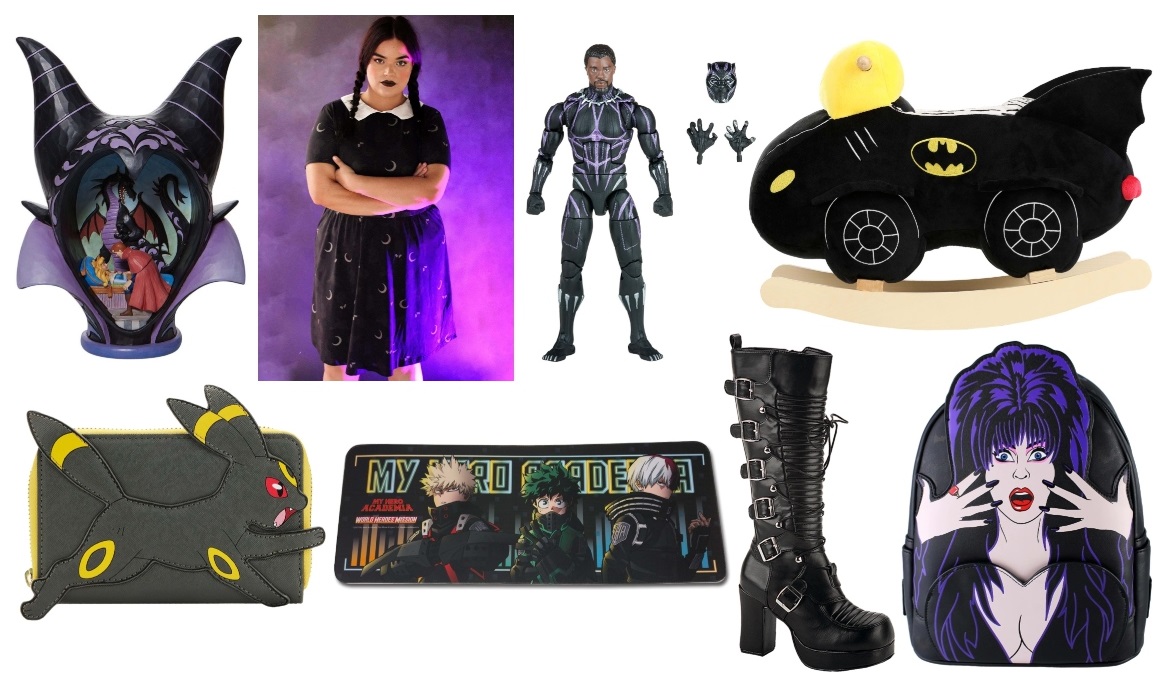 While black may not seem like the most celebratory color, there is one occasion that immediately comes to mind—a 40th birthday party! Over-the-hill party decorations are typically black, so why not match the décor with a black gift idea? We also love black apparel, especially when it comes to black dresses and boots. (Make your goth and alt-fashion friends happy!) And who could forget superheroes like Black Panther and Batman? With so many amazing choices, black gifts are sure to please.
White Gifts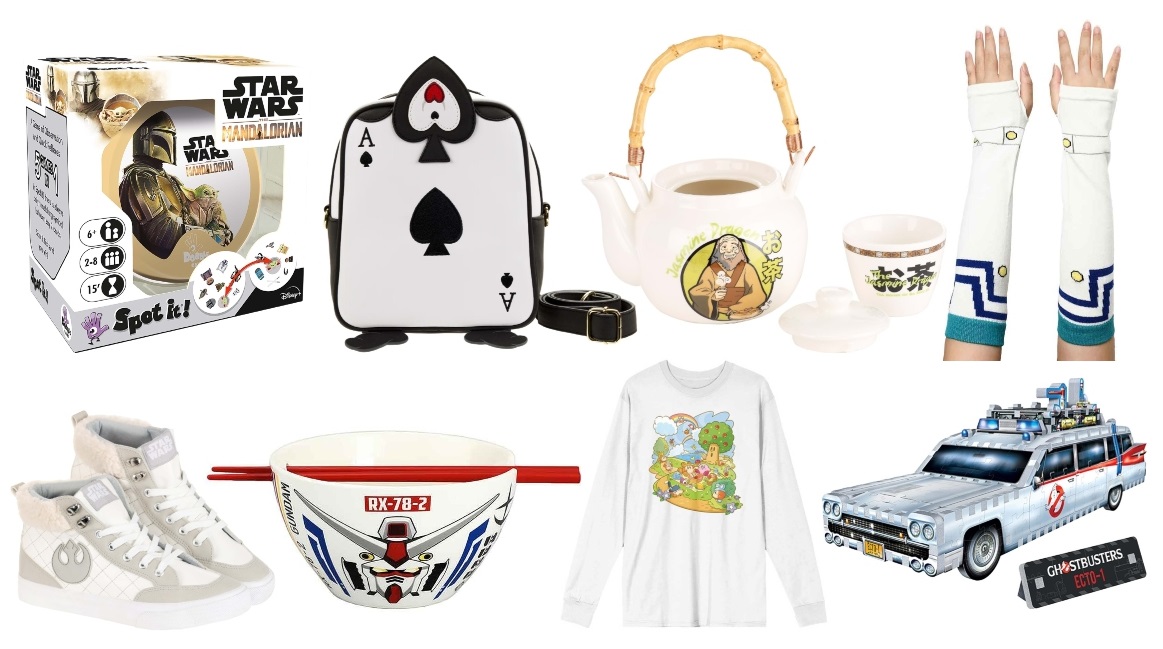 If you love Star Wars gifts, you're in luck because there's a lot of white there. Princess Leia, Stormtroopers, R2-D2, must we go on? However, that's not to say that you can't find white gifts almost everywhere you look. White graphic tees are all over, and white purses and accessories are equally as plentiful. It's not easy to decide with a myriad of options, so here are a few of our favorite white gift ideas!
Brown Gifts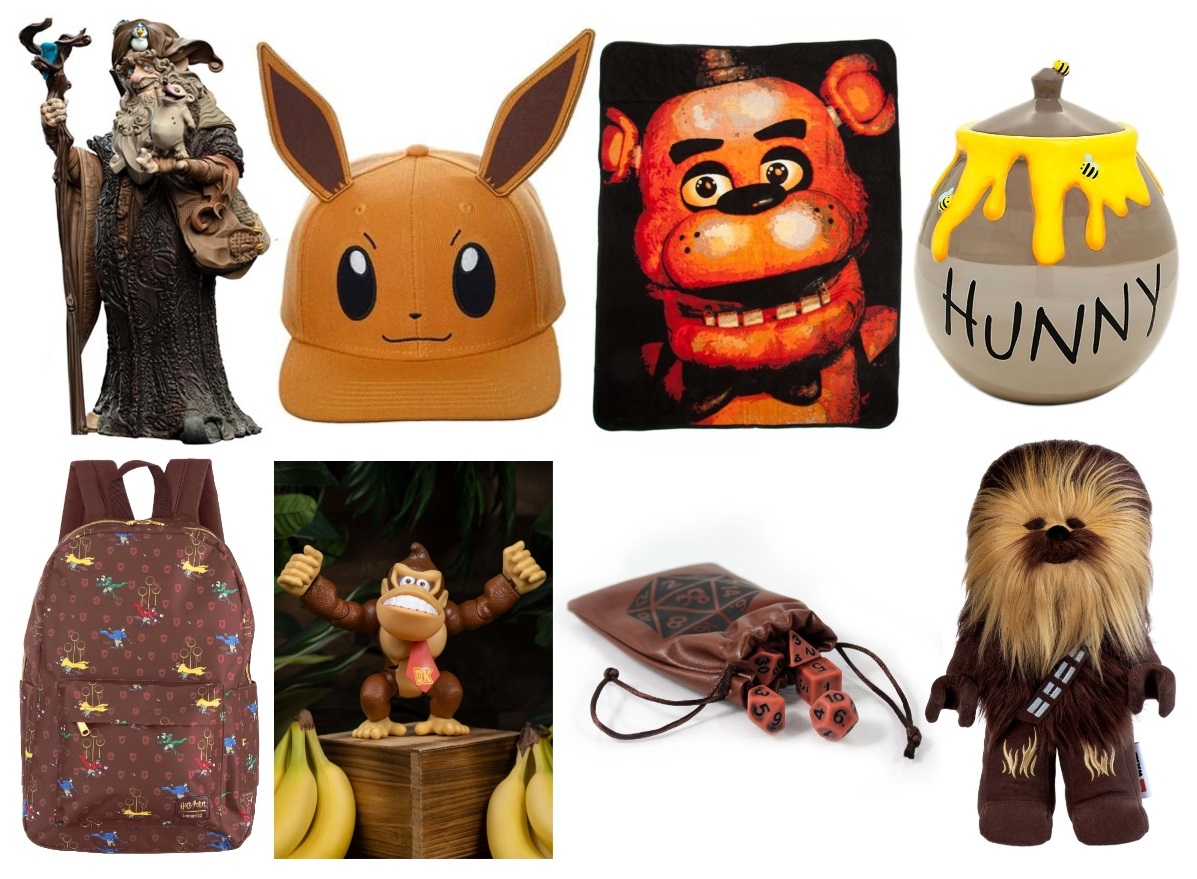 We know that brown may not be one of the most popular colors, but it is one of the most versatile! Disney, Harry Potter, video games, tabletop games—need we say more? Brown is anything but boring as these brown gifts will prove. A cuddly Chewbacca plush is the perfect gift for a Star Wars fan, and gamers will love this fun Eevee hat. These brown pop culture gifts are so much fun that you may feel tempted to get one for yourself!
Grey Gifts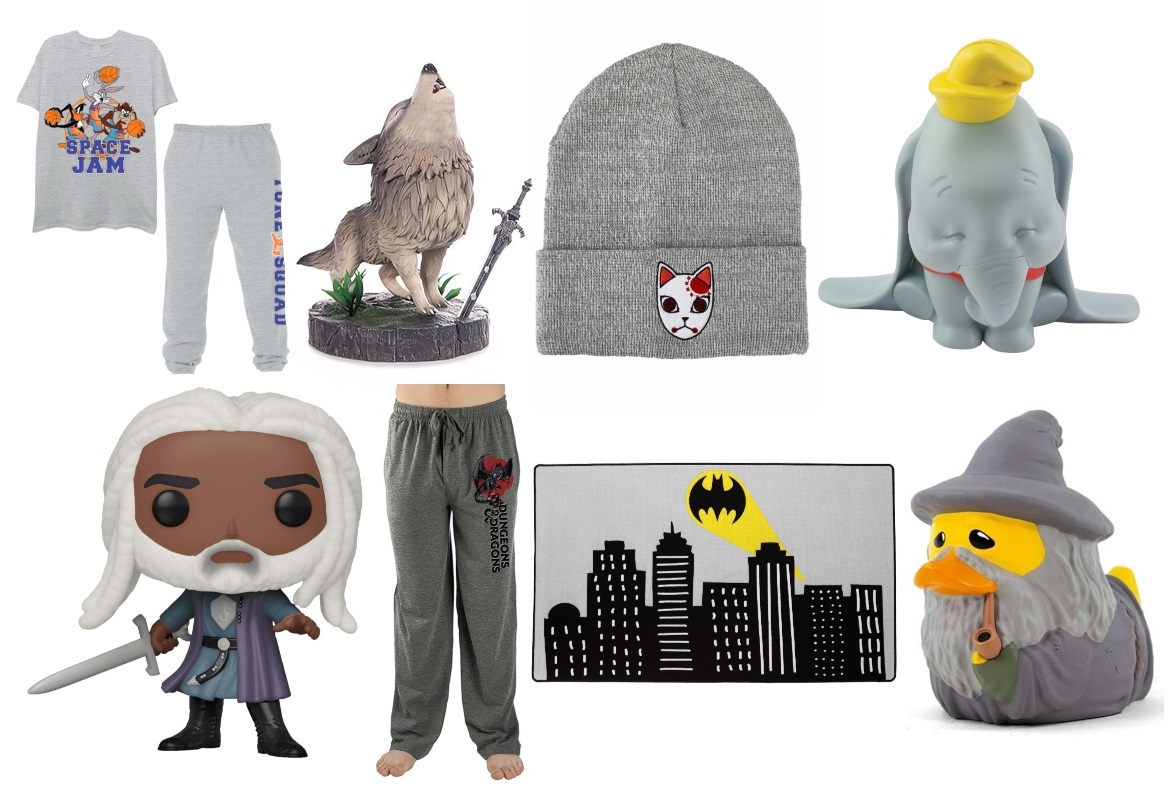 When you try to come up with a grey gift idea, does your mind immediately think of cozy grey sweatpants? We'll admit that we do too, but you can always spice it up with these fun licensed goodies. Gandalf the Grey is a must for The Lord of the Rings fans, and Dumbo is the cutest gray character we know! We're confident that you can find even more great grey gift ideas if you put your mind to it.
We hope you enjoyed perusing our rather aesthetically-pleasing gift guide by color. Have you ever shopped for gifts with a particular color in mind? Maybe you have had other unusual gift-giving prompts that you'd love to see with suggestions. Our comment section is always open, and we'd love to help you out!