We're from Minnesota, so we get our share of days where we're stuck indoors, whether it's from rain or snow. Sometimes you just have to make the best of it and create your own indoor entertainment! If you or your family are feeling an onset of the indoor blues, we have some fun suggestions for indoor activities to turn that frown upside-down!
Many of these things to do inside are geared towards children or families with kids, but single people can still get ideas from these indoor activities, too. We hope you find some new rainy day activities to try or remember an activity you haven't done for a while as you look over this list!
1. Cozy Up With a Good Book
Reading books are great things to do on a rainy day, and there are a variety of books for all ages to enjoy! Dr. Seuss books, Eric Carle books, and Little Golden Books are wonderful literary classics for small children. They are also a great way to introduce your young children to reading. Even if your little ones are too young to read on their own, you can still read to your children, and it's so good for them! If you enjoy looking more at the art on the pages than reading, perhaps you would be more interested in a pop-up book or a book filled with concept art from one of your favorite movies. (You might even learn some new tidbits to take with you on trivia night!) For people that enjoy reading on their own, there are still plenty of other books and book series for those bookworms that know they can easily tear through a 200-page novel.
2. Have a Board Game Night
Whether you're looking to host a family board game night or you simply want to play with some friends or your significant other, there are a plethora of board games for all ages and small to large groups. (You don't even have to wait until you're stuck inside to pull out some board games to play!) If you really want an in-depth breakdown of games by age and play style, you can read even more about individual board games here. You probably have games like Monopoly or Clue in your closet that you have played over and over again, but there are some wonderful new games that you should try. It may take a little while to get everyone to understand all the new rules, but it's totally worth it! There are even a few board games for two players, so couples and friends can have a board game to enjoy even if they can't get an entire group together.
3. Put Together a Puzzle
Are you wondering what to do on a rainy day? Putting a puzzle together is a wonderful activity that anyone can do. Puzzles can easily be assembled by an individual or a family, and you can even save the really cool puzzles and hang them up. (You might want to have a puzzle with large pieces handy if you have younger children.) You can even find some 3D puzzles if you want to try something a little different. Sometimes, puzzles can even double as a game or activity when they're done, such as murder mystery puzzles or I Spy puzzles. If you don't think you can finish the puzzle in one sitting and you don't have a dedicated puzzle table, you can also get a puzzle mat that you can roll your puzzle into and store it for another day!
4. Assemble a Model Kit
| | | | |
| --- | --- | --- | --- |
| Overwatch: D.Va's Mech 3D Wood Model Kit | Stag Patronus Wood Model Kit | Iron Man Model Kit | Star Wars X-Wing Model Kit |
| Game of Thrones Red Keep Model | Star Trek Enterprise Model Kit | Tyrannosaurus Rex Metal Earth Dinosaur Model Kit | Doctor Who Tardis Metal Earth Model Kit |
Models are somewhat similar to puzzles, but model kits come with directions that show you how to assemble them! There are a variety of wooden models and metal models that allow you to make and keep some of your favorite characters, vehicles and creatures. Some models are even paintable, which allows you to really customize your creation. Assembling models is one of a number of indoor things to do that can easily be done while watching movies or a TV series if you're a fan of multitasking.
5. Do an Art Project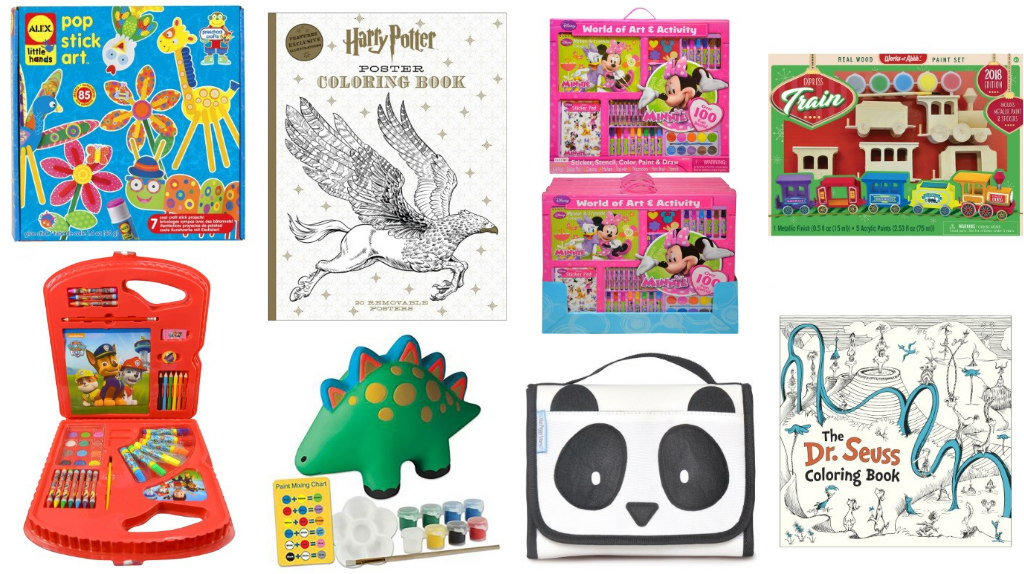 If you or your child enjoys art, there are so many ways to have indoor fun! There are plenty of art kits that allow you to paint your own toys and piggy banks, as well as art kits that have the whole spectrum of art tools from paint to crayons, colored pencils and more. If you already have a drawer full of art supplies, a new coloring book or two is always nice to have if you're looking for something different to color. Even adults can get in on the fun of rainy day crafts with adult coloring books that feature more complicated line drawings or poster-sized coloring pages.
6. Play Pretend with Dress-Up Costumes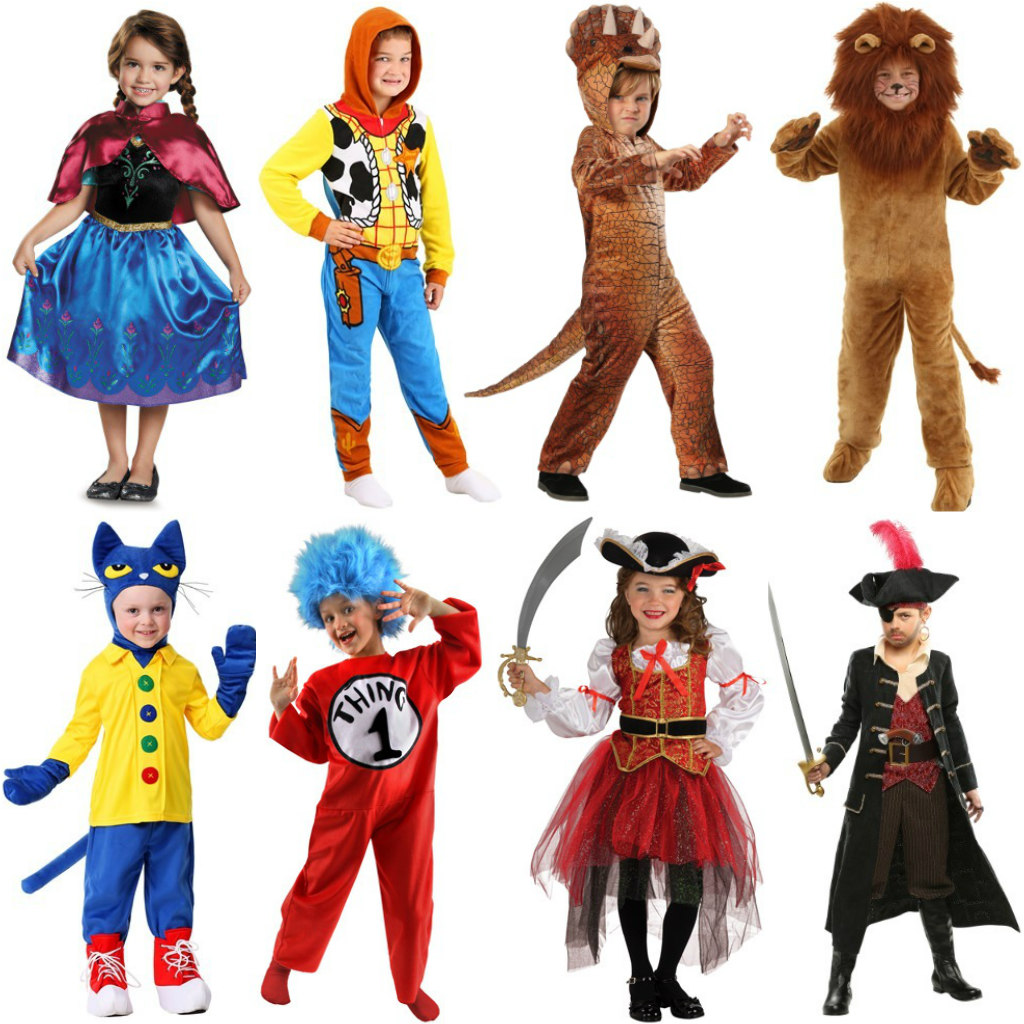 Everyone knows that little kids absolutely love to dress up! (You have probably seen a child wearing a costume of their favorite character or an animal costume while they're out with their mom getting groceries.) Costumes are great for playing pretend or for silly dress-up shenanigans. If you're looking for some new costumes to fill your child's dress-up trunk, there are plenty of fun choices like their favorite movie and TV show characters, book characters, animals and occupations. Playing pretend can help develop your child's social skills and language skills as well as giving them the freedom to imagine and create their own stories. You can even get a costume or some accessories for yourself if your child insists that you join them while they go hunting for buried treasure around the house!
7. Get Comfy and Watch Some Movies
Sitting down and having a movie night with friends and family is yet another way to bust those indoor blues. But it also means that you can cuddle up with blankets and comfy throws while you munch on popcorn or some of your other favorite movie theater snacks. If you'd prefer not to share your throw blanket you can always get a comfy throw with sleeves, and you won't have to worry about any sudden bursts of cold air as you can keep your arms covered while reaching for the remote to adjust the volume. (Seriously, how did we live without sleeved blankets a few decades ago?) Wondering what to watch? Disney movies have always been popular for children's entertainment, but adults often enjoy them too! Otherwise, we're sure that your streaming service of choice will have plenty of great suggestions for you too.
8. Play With Toys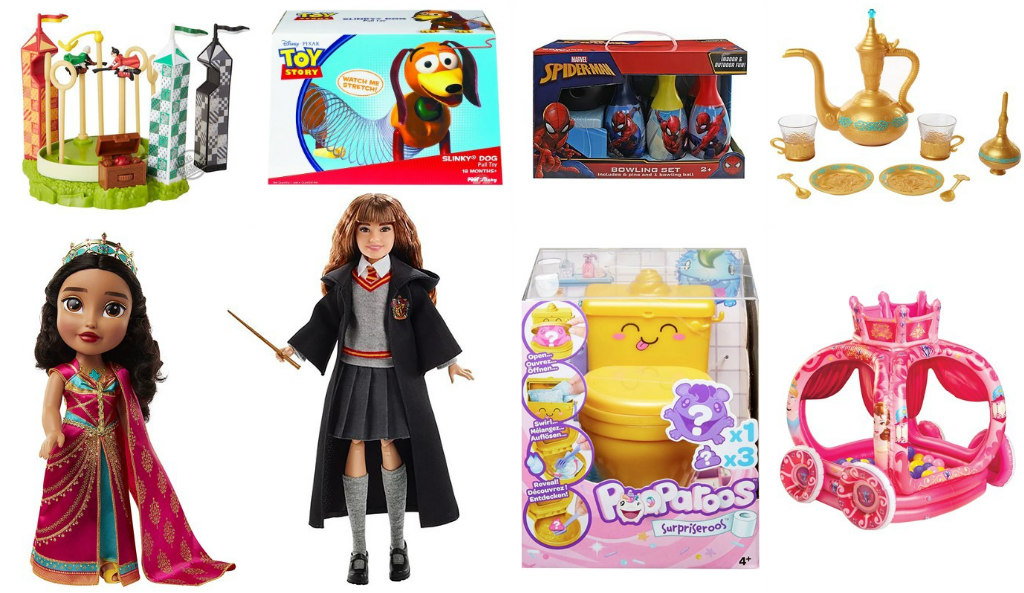 This indoor activity is definitely more for the kids, but parents can absolutely get in on the action and play along with their kids! There are so many different kinds of toys from dolls and action figures to programmable STEM toys and vehicles that any child will be able to find something to their liking. There are even eco-friendly toys made from recycled plastic for green-minded parents. With so many different kinds of toys, kids will have plenty of things to do on rainy days!
9. Bake Some Goodies
Making cookies and other tasty goodies is a great way to introduce your kids to baking and cooking at an early age. (As an added bonus, cooking with your kids will also ensure that your kids know how to make their own food when they leave to go to college.) You can make cooking and baking extra fun for your kids with pop culture cookbooks and shaped silicone trays and cookie stampers featuring some of their favorite characters. Make sure to take lots of pictures!
10. Put on a Puppet Show
Puppets are another great way to interact with your kids, and they can also be tied in with a few other children's indoor play activities too! Many hand puppets and finger puppets are characters from children's books, so you can use the puppet along with reading some of their favorite stories. If your child likes imaginative play they might want to perform in their own puppet show in front of an audience, and you can use some DIY ingenuity to help them to make a puppet theater.
There are so many wonderful ideas for things to do indoors while the weather is unfavorable. Hopefully, we helped you add a few more ideas to your list for when those times come. (TV and movies are great, but people with kids know that these things won't keep them occupied forever!) Feel free to share additional ideas with us in the comments as well. Nothing keeps the blahs away like an arsenal of fun activities that you can do inside. Also, you're more than welcome to check out our other crafty tutorials for other free indoor activities! Along with all of the holiday crafts, you can find some recipes, free coloring pages and miscellaneous paper projects.