It's dangerous to go alone, take this! We love getting lost in the wonderful world of video games. From the classics like Mario to the more modern titles like Overwatch, we can't get enough. But have you ever put down the controller and wished you could take a little bit of that video game magic with you? While we have tons of video game gift ideas, it's time to focus on adorning ourselves in gamer clothing. We've got you covered on a variety of different video game hoodies, hats, accessories, and more!
Nintendo Clothing
Pokémon Clothes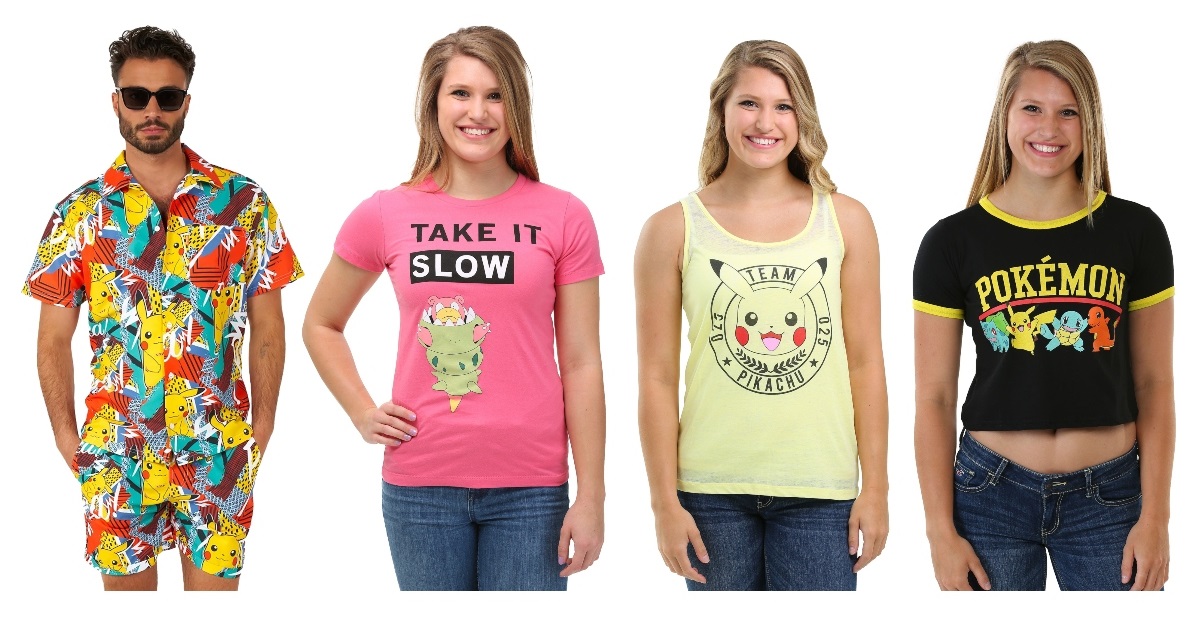 We choose you! Everyone has a favorite Pokémon, some even have a whole 6-person squad picked out. Whether you're a longtime fan of the series or a newcomer to this iconic genre, no Pokémon is more well known then Pikachu. So it's natural that some Pikachu items made our Pokémon apparel list! We've got a huge variety of Pokémon shirts in stock and ready to order.
Mario Clothes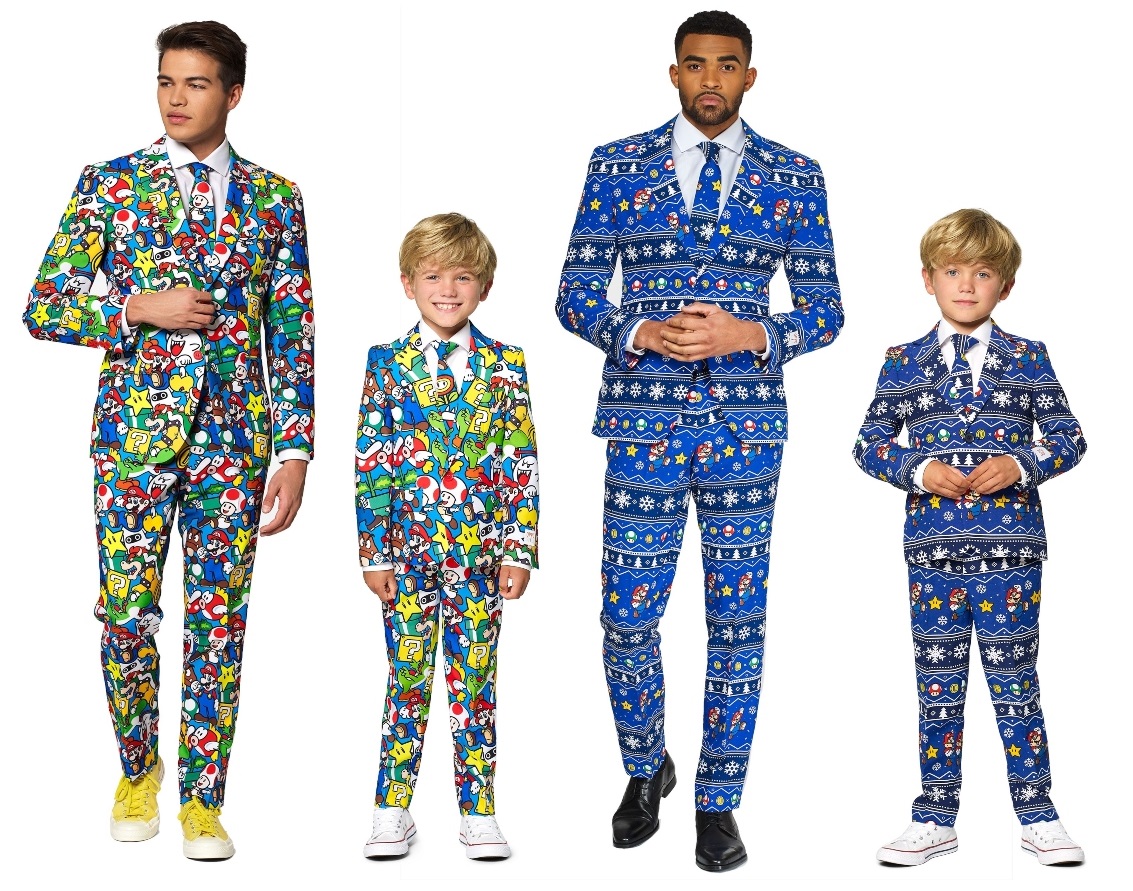 Probably the most iconic Nintendo game of all time, these Mario Opposuits are sure to be a hit with Mario fans of all ages! Nintendo games will always hold a certain nostalgia for most gamers, from Mario and Zelda to Pokémon and more. We think you'll agree that these Mario suits are the bob-omb!
Minecraft Clothes
Minecraft has become something of a phenomenon, and of course, we're all for it! You can collect and build stuff, take care of Creepers and explore to your heart's content! Loved by kids and adults alike, eventually, you do have to go to sleep and save the crafting for another day. If your child has a hard time putting down the Minecraft before it's time to go to sleep, maybe they need some Minecraft pajamas! They'll be sure to love them!
Sonic Clothes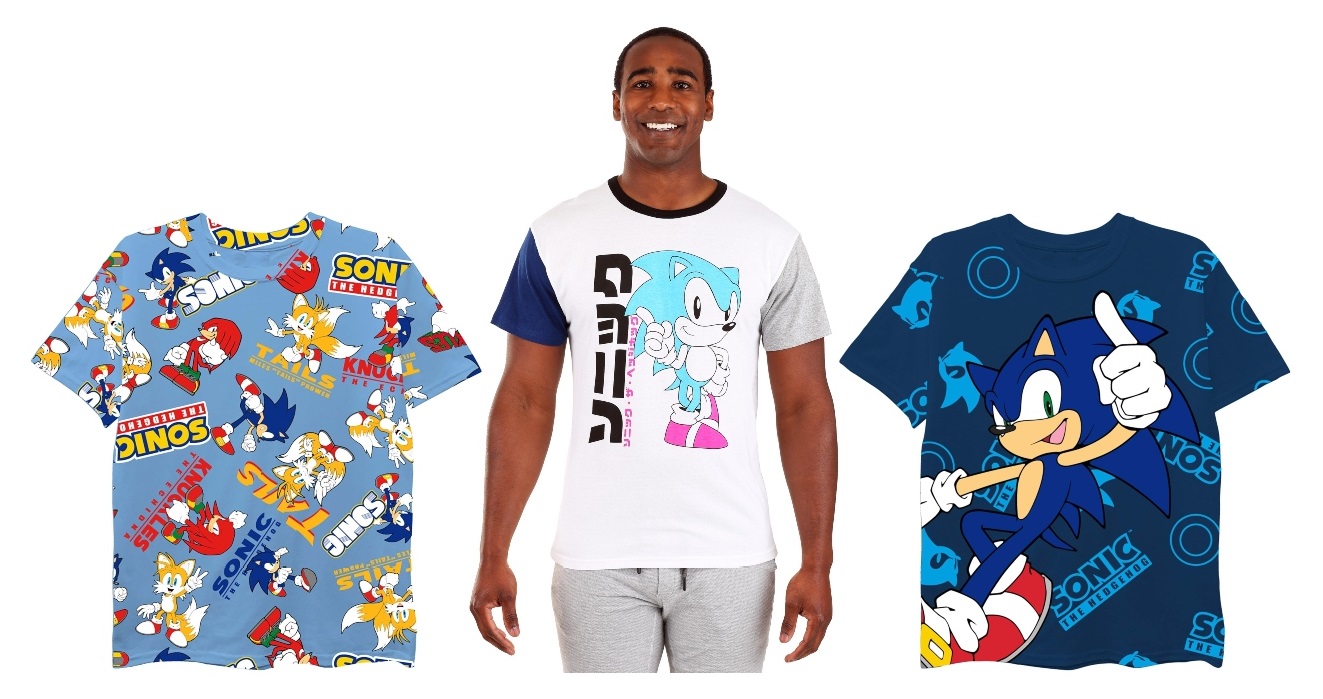 Gotta go fast! You don't necessarily have to be speedy to wear Sonic the Hedgehog apparel, but there has to be a need for speed. The hurrying hedgehog will keep you on your toes at all levels of your favorite Sonic games, so be extra-prepared and wear a Sonic the Hedgehog shirt. You can even find a style for your kids with Knuckles and Tails—because just like playing video games, it's always more fun to have your buddies along for the ride!
Overwatch Apparel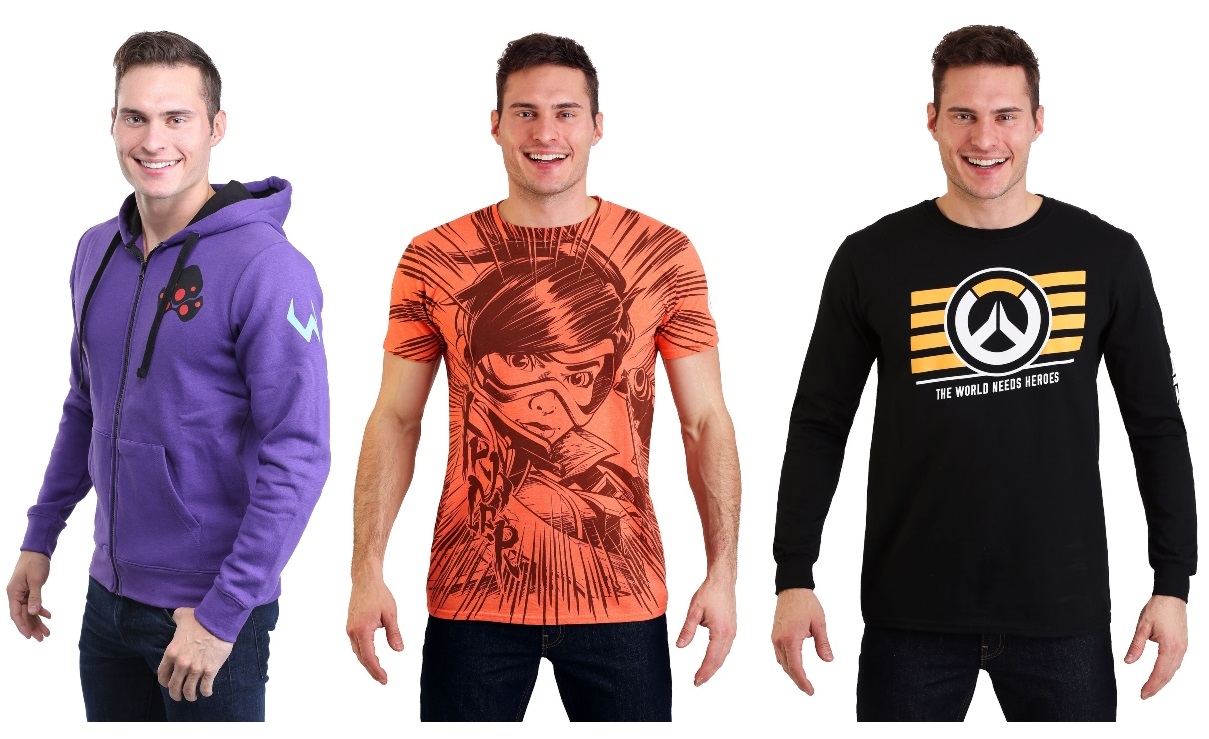 | | | |
| --- | --- | --- |
| Overwatch Widowmaker Hoodie | Adult Tracer Shirt | Adult Long-Sleeve Overwatch T-Shirt |
It's a-Mei-zing! Our Overwatch apparel collection is sure to supply something for any player. Any Overwatch player knows it takes real teamwork to win! So, represent your main with one of our Overwatch hoodies. Maybe graphic shirts are more your style? Our Tracer shirt will stand out with its eye-catching design! All of this Overwatch merchandise (and more) is available online at FUN.com.
More Gamer Clothes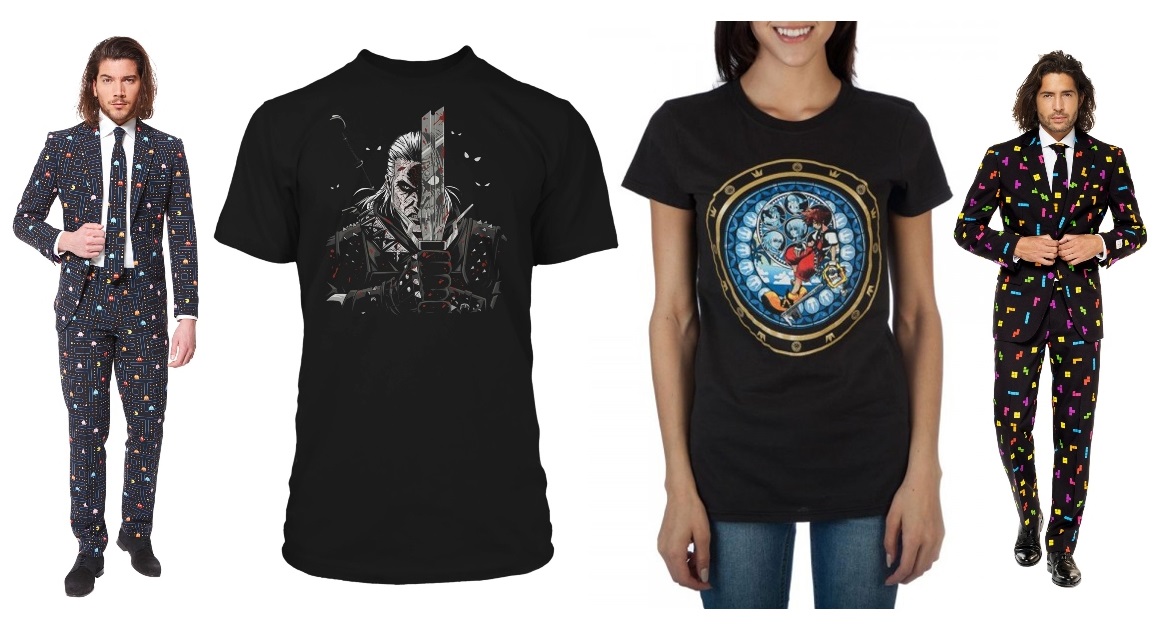 There are so many more video games out there, from classic Atari games to Playstation and Xbox games. If you want to kick it old school, check out these retro suits featuring Pacman and Tetris. Or, maybe you want to reach for something newer like this sweet Witcher 3 t-shirt. With gamer apparel like this, you'll be more than ready to get your game on!
Video Game Hats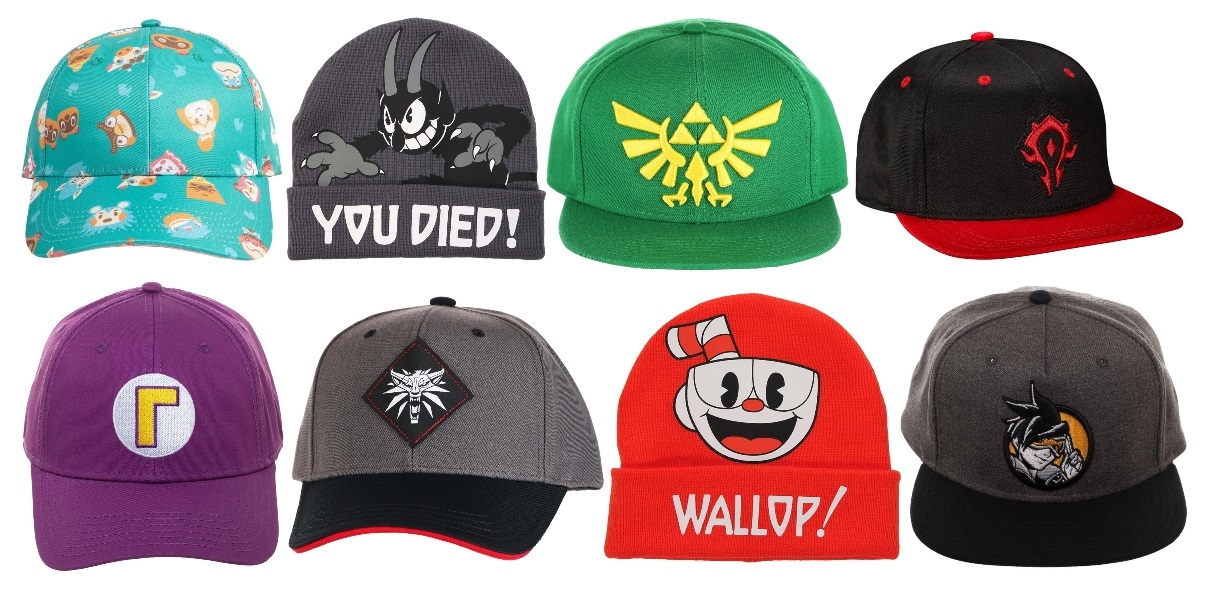 Hats are great. Who doesn't love keeping the sun out of their face and looking stylish while they do it? We think these video game hats are even better! Block some UV rays with the iconic Legend of Zelda Triforce emblem. Or live out your real-life dream of being a witcher with a Witcher wolf logo hat. Add a bit of flair to your outfit with your favorite video game hats!
Video Game Accessories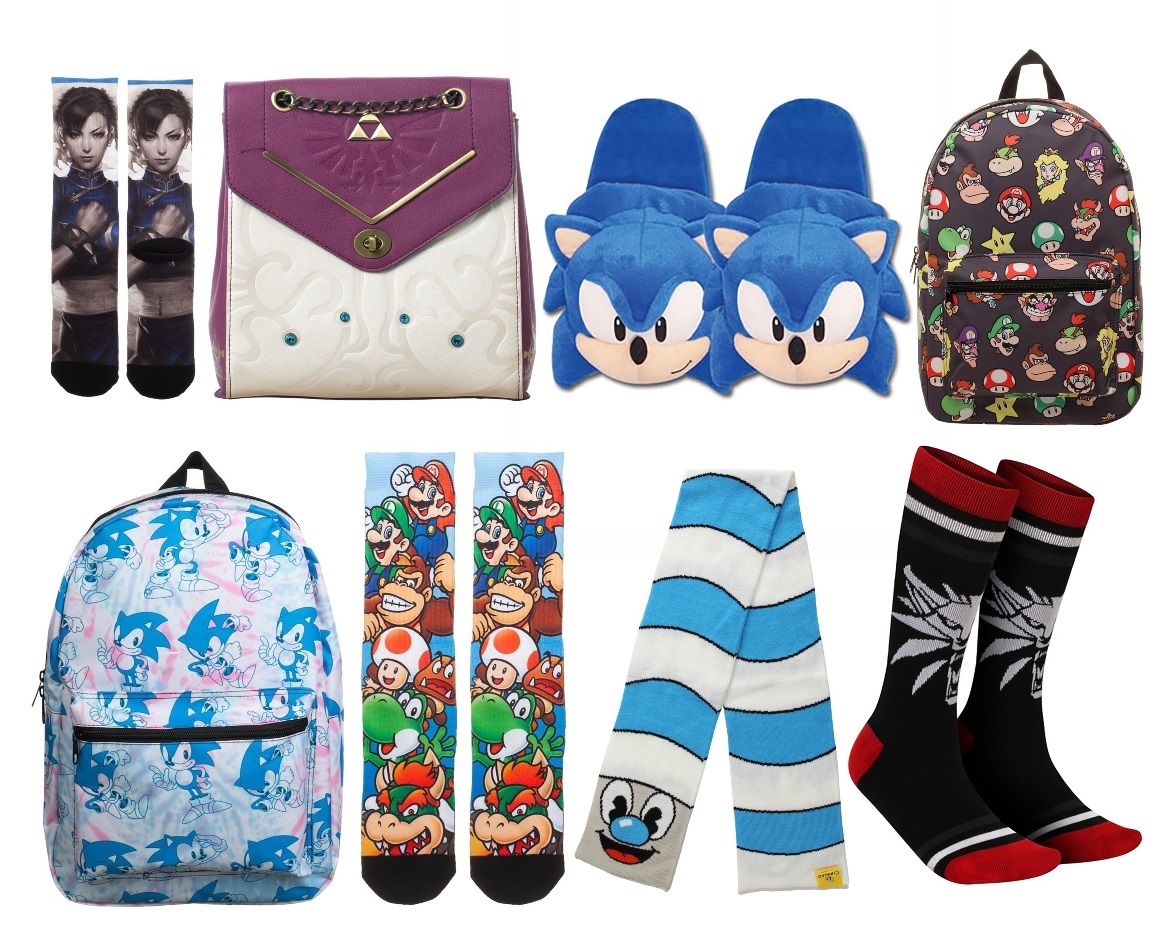 They say the accessory makes the outfit. So make sure you grab one of our video game accessories to complete your look! Our Super Mario socks are great for adding a little power up to your look. If you want something a little more mobile, you can find the Sonic the Hedgehog backpack. Perfect for storing all your gear and taking it on the go, we think Sonic would approve. Although, there's no wrong way to add some flair to your outfit with your favorite gamer merch!
From Mario to Pokémon to Overwatch to The Legend of Zelda, video games seem to be an ever-present and ever-evolving form of entertainment. But with all the new games coming out there's still something about the classics that just keep drawing us back. So, we're sure our list of great video game apparel will constantly be updated! For now, check out some of these great video game gift ideas and keep replaying your favorite games!