Most gamers can recall a time when gaming was seen as negative and could be used as something for which they could be made fun of. Well, guess what? Times have changed! Gamers are the new in-trend. Stories of streamer and e-sport successes are just one of the epic ways that gamers make the news, not to mention all the great ways to hang out in-person or digitally with friends all over the world! It's the 21st century and here at FUN.com, we want you to be proud of who you are as a person on the inside and the outside. What better way is there to show your gamer pride than to throw on some clothes representing your favorite video games or deck your house out with video game merchandise? Keep on reading for other gamer gift ideas and ways you and your friends can show gamer pride and level up your gamer paradise!
Nintendo Gifts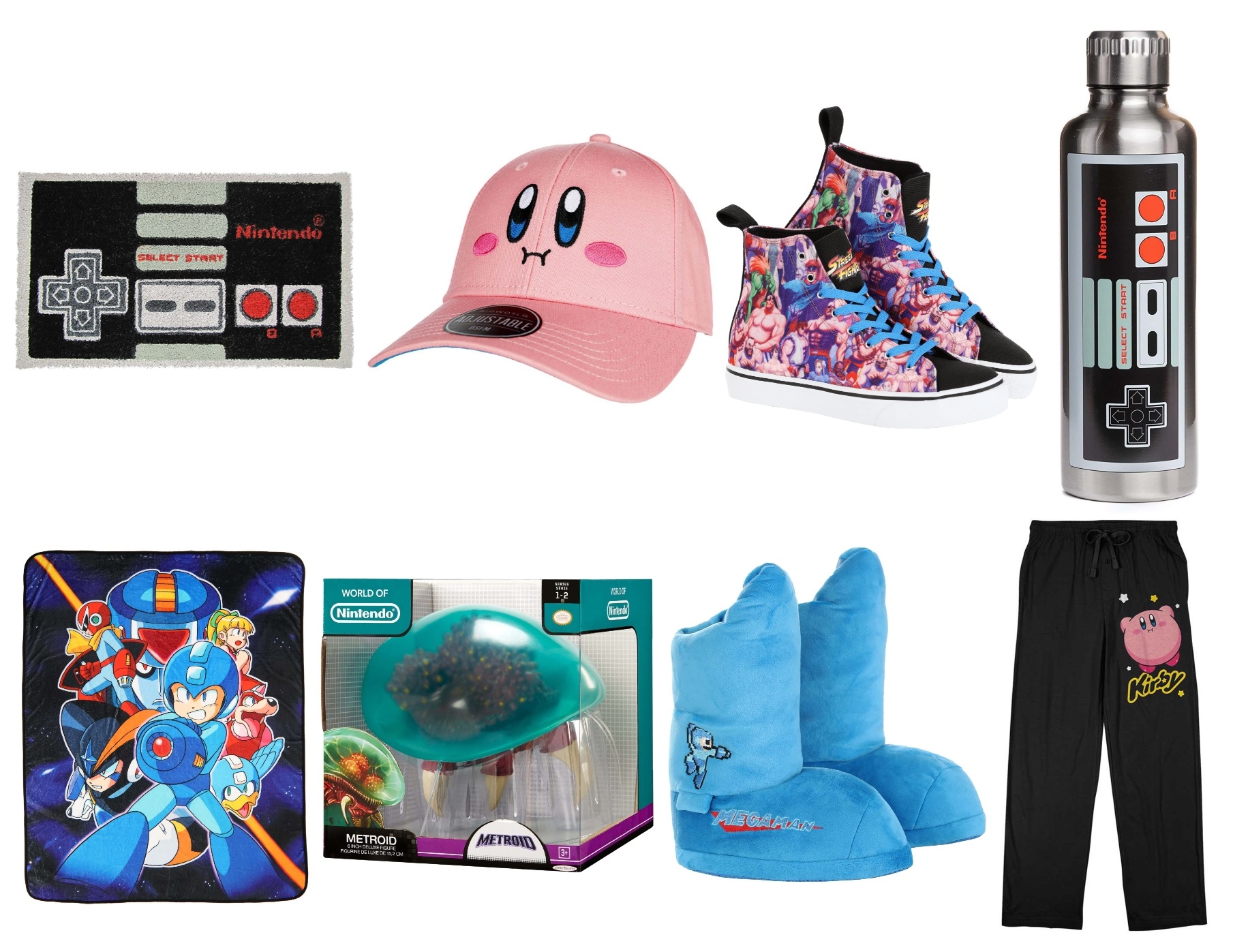 Classic Nintendo games will always be in our hearts. Whether you have loved ones who are spending their screen time with the latest games on the Switch or still visiting their Pokémon pals on their Gameboys, you can be sure to bring a ton of smiles by bringing their Nintendo nostalgia to life with some of our Nintendo gifts for adults and kids.
Pokémon Gifts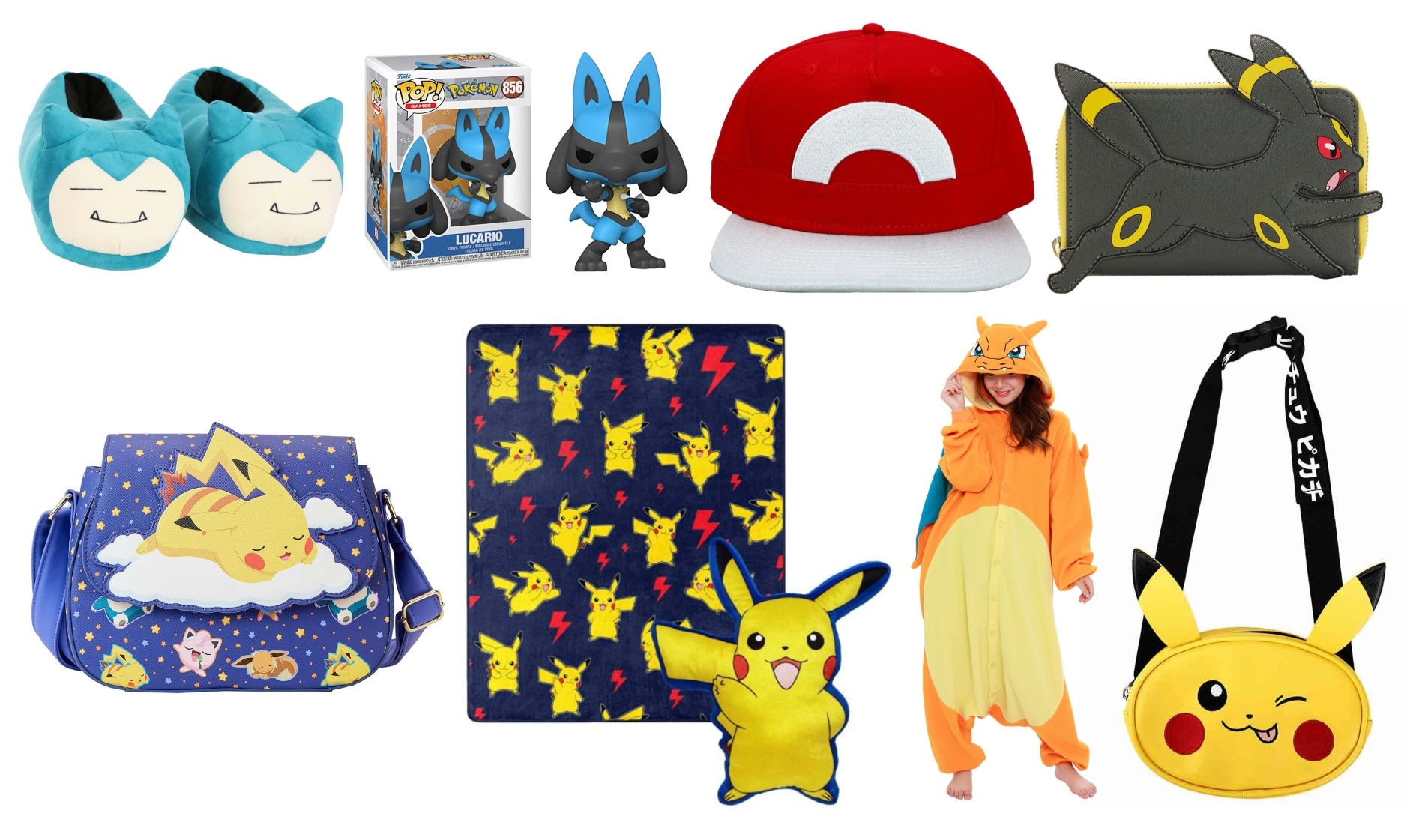 If you're already looking at Nintendo as an option, you are sure to see several strange creatures popping around the place. By now, you surely know what they are, but, in case you missed the memo, you're being greeted by the world of Pokémon! Your friends and fam are surely on a quest to collect all the very best Pokémon gifts for boys and girls, and you can be the one to complete their collection! (Or you can finish yours first to claim all the bragging rights.)
Super Mario Gifts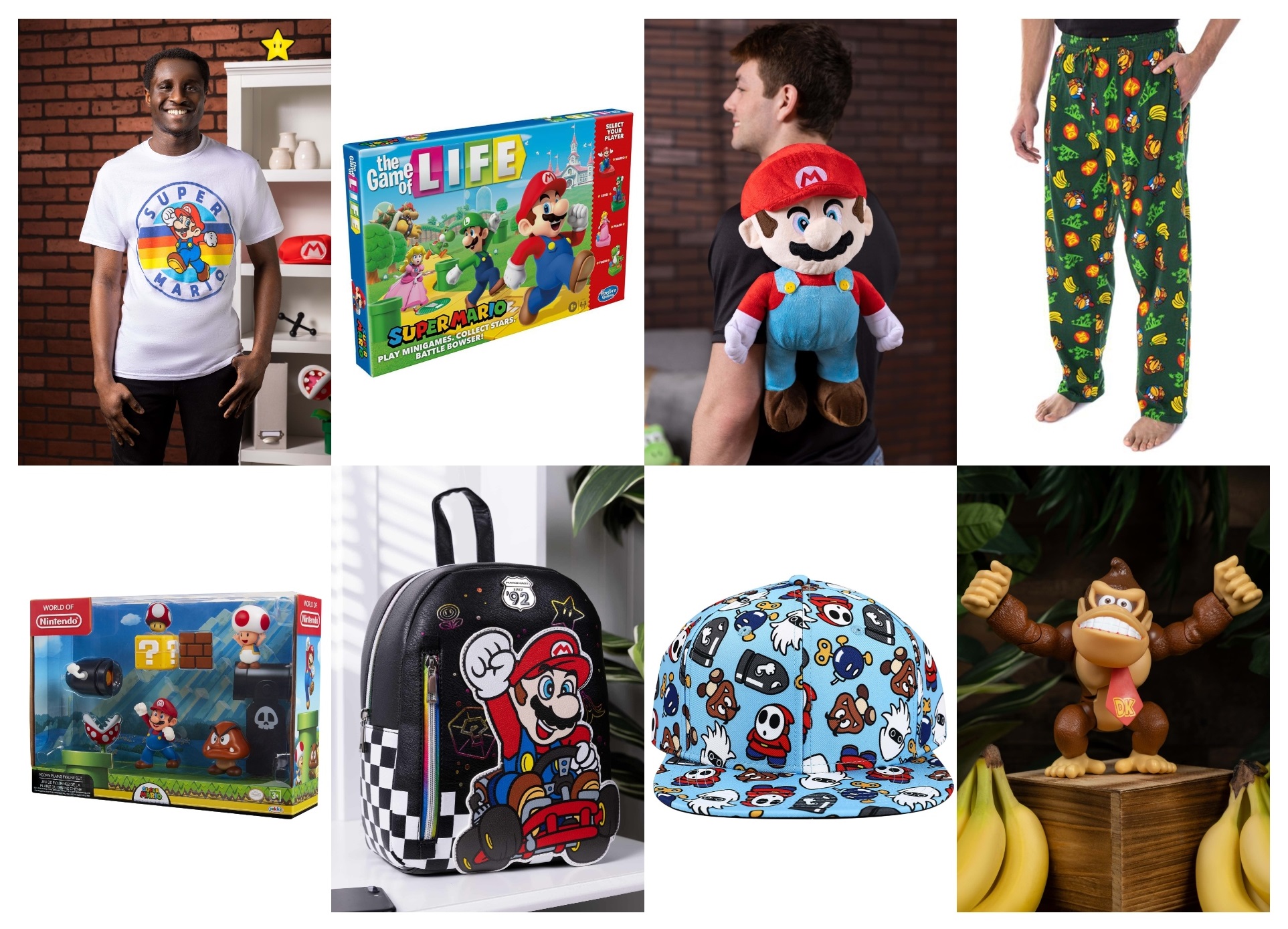 Plumbing is truly a gift in the modern era. But, when you're running around the Mushroom Kingdom where pipes are everywhere and lead all over the world, it's serious business! You practically need a hero to keep things running smoothly. Fortunately, you can give some peace of mind to everyone with some of our unique Super Mario gifts. From plushy plumbers to Mario costumes and awesome Nintendo clothing, you're sure to find something that will take your gift-giving to the next level for the gamer in your life.
Legend of Zelda Gifts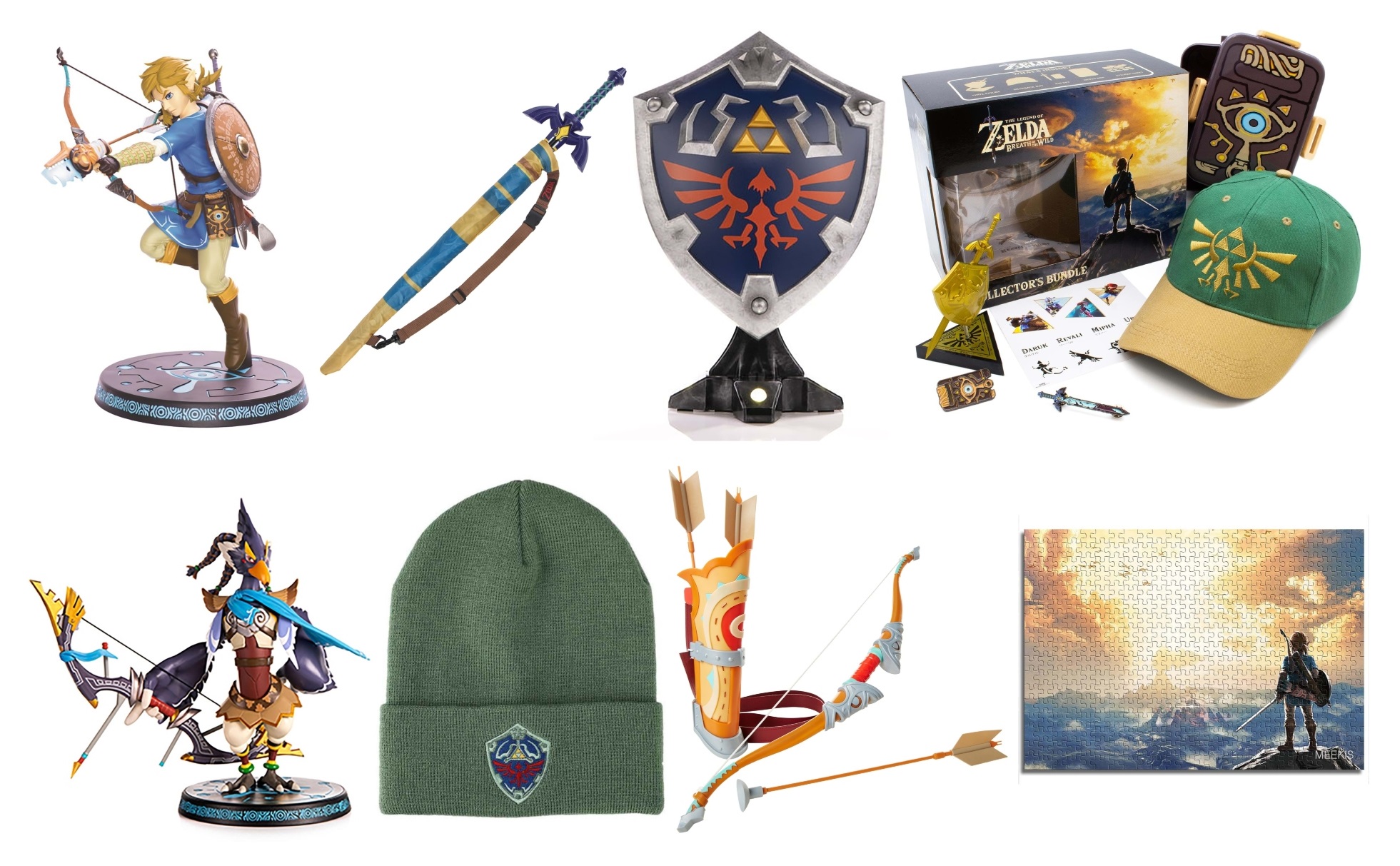 You'd think that a character who has so few lines of dialogue wouldn't provoke so many awesome quotes. But, you can be sure that when you think of the Legend of Zelda, you'll know that it's too dangerous to go alone without this! "What's this?" you ask? Well, it turns out that you could pick any number of retro gaming gifts from our fantastic gifts for Legend of Zelda fans. From our Legend of Zelda decor to Link costumes, you and yours will be ready for any adventure. (But, seriously, don't forget your Master Sword!)
Animal Crossing Gifts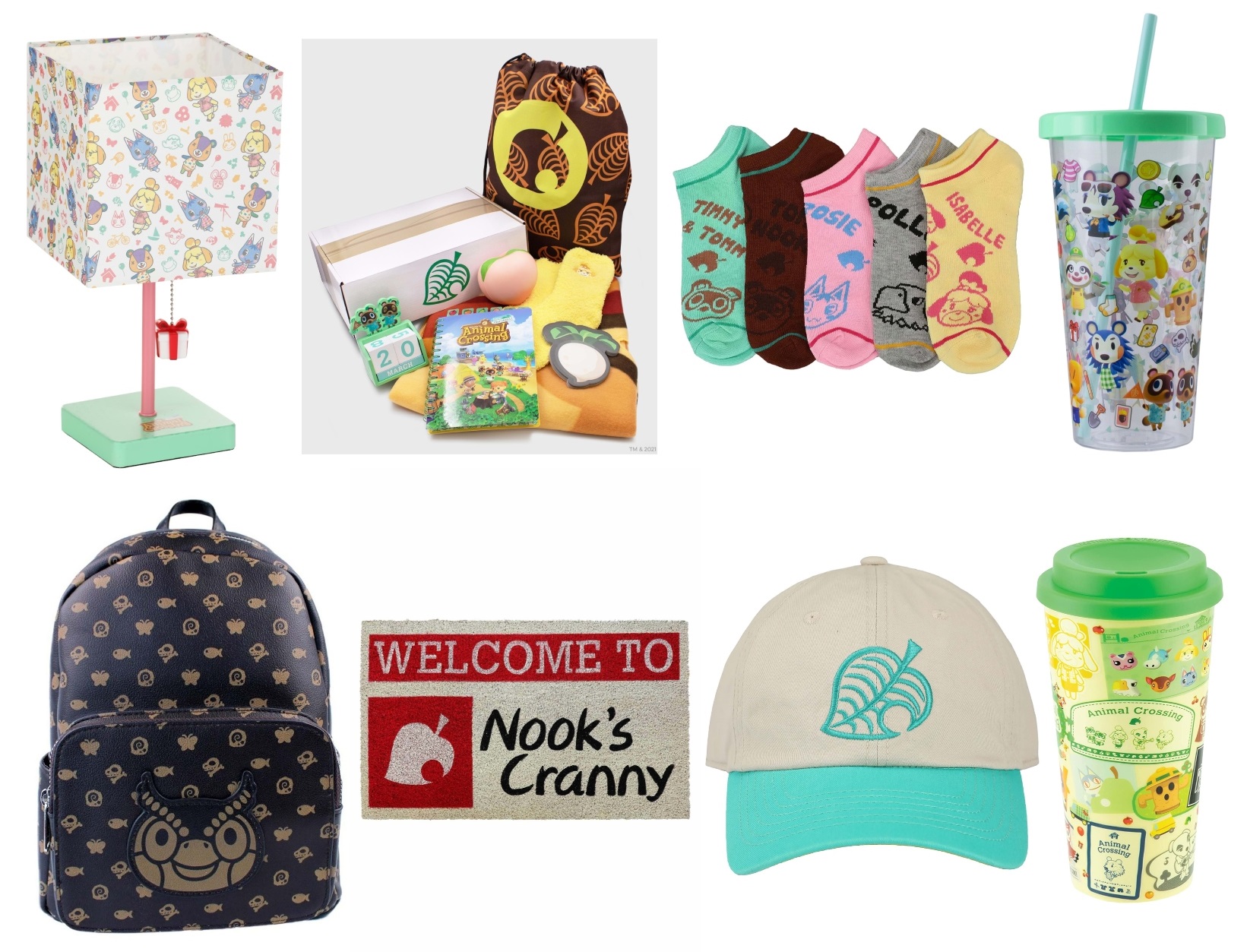 Folks have been gathering gifts for their neighbors for years! And we're not just talking about on Earth. With more characters than we can count, you get to meet some of the very best buddies the animal kingdom can offer in the world of Animal Crossing. You can do more than earn Belles on your island, though. Make sure your friends and family give a cheer when you show up with bells on... toting some of these gifts for Animal Crossing fans!
Five Nights at Freddy's Gifts
Hanging around at night can be spooky. To make sure you can make it through the night, be sure that you've got some good company. We might recommend some of these cool Five Nights at Freddy's gift ideas! They're the perfect blend of cute and creepy to help you smile (and scream). If you couldn't get enough of the FNAF games, a few of our FNAF gifts are sure to up your game even more. (Plus, we can confirm that none of them are haunted by weirdo purple guys.) These gifts are just pure FUN!
Fortnite Gifts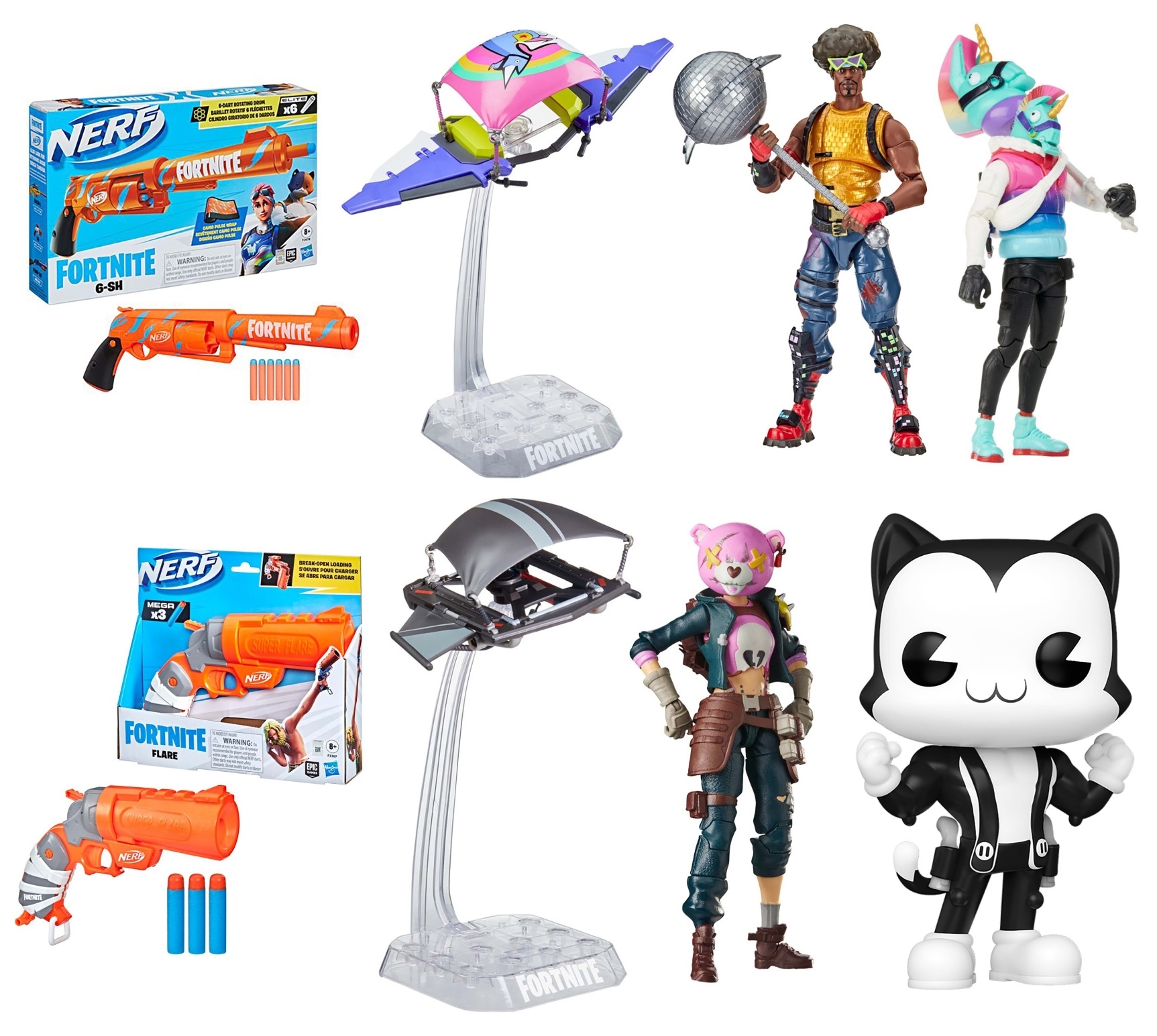 How are you supposed to get noticed when you're airdropping from a Battle Bus along with 99 other folks into an epic battle royale? Well, for starters, you can spread the thrill of the win with your friends and Fortnite fam with this collection of Fortnite gifts for boys and girls. From epic Pop! figures to Fortnite costumes and even a few of those rare finds, you'll turn your homes into the rare cooperative environment that'll have everyone dropping in!
Halo Gifts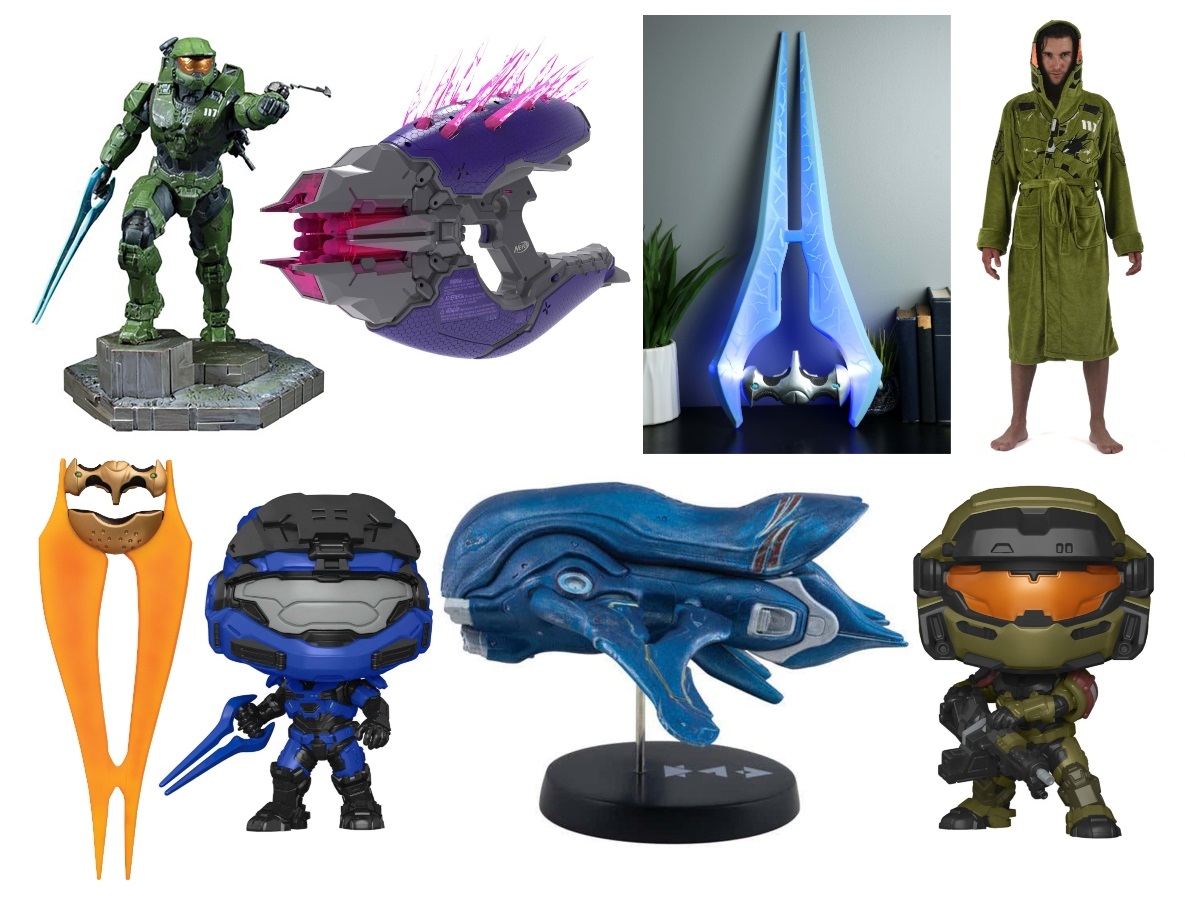 If you're struggling to figure out what to get your favorite gamer pal, don't bother asking Cortana. She's pretty busy helping Master Chief keep the world safe! Fear not, though. We've got enough gifts for Halo fans to ensure you'll be living out your Covenant War dreams in the very best way. (Plus, those Energy Swords are fantastic flashlights for those late-night snack adventures.)
Kingdom Hearts Gifts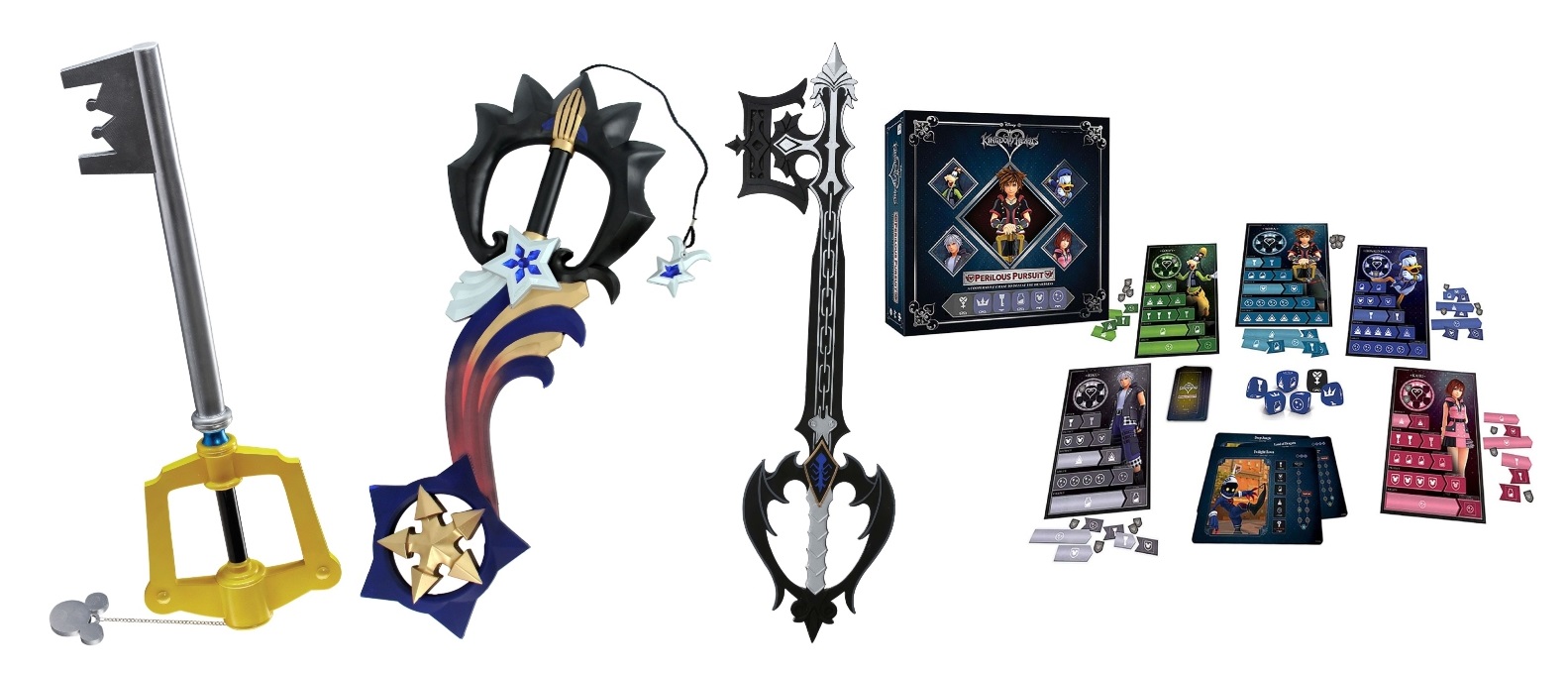 What happens when you combine Disney with the roleplaying giant Square-Enix? Well, you'll be exploring worlds of friendship and adventure while unlocking the secrets of the heart! If that sounds like one heck of a mission, you're right! Fortunately, with our Kingdom Hearts gifts, you'll be prepared! May your heart be your guiding key... and may our Kingdom Heart Keyblades show you the way.
Minecraft Gifts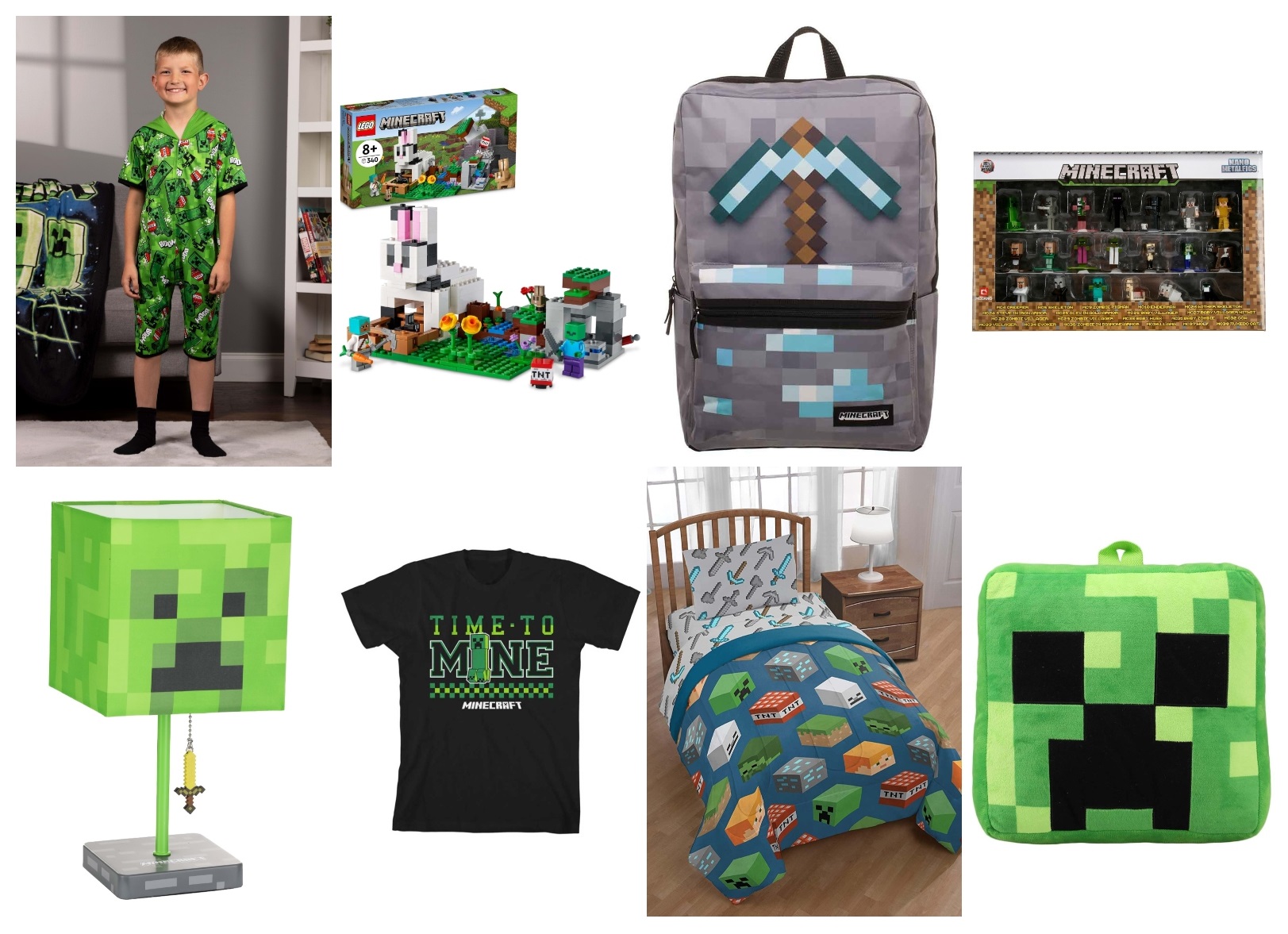 The huge world of Minecraft might seem like a place where you're on your own. It turns out that you can make a ton of new friends out there, though! How can you find these Minecraft maniacs? Well, deck out your dwelling with some of these Minecraft gifts for kids and adults and you'll see them showing up in droves! (Let's just hope the only Creepers you find are the ones wearing these great Minecraft costumes, though!)
Sonic the Hedgehog Gifts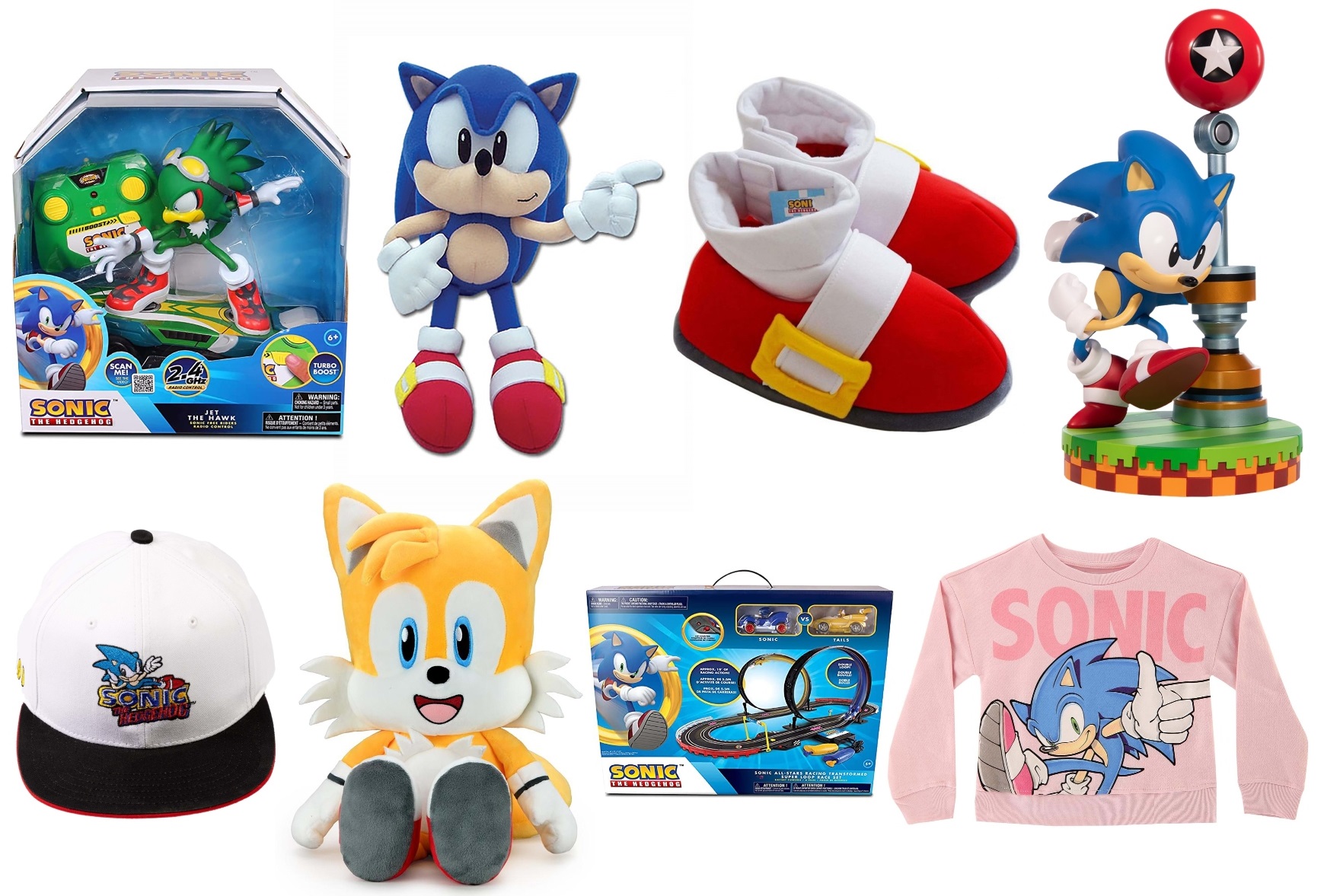 What can appear faster than the snap of your fingers? Why... it's the smile on the faces of your loved ones when you show off these Sonic gifts! This spiky blue guy does more than just run around Emerald Hill. He's a favorite in games from multiple platforms! Run a mile in this guy's shoes and you'll see why everyone will think these are the best Sonic the Hedgehog gifts.
The Witcher Gifts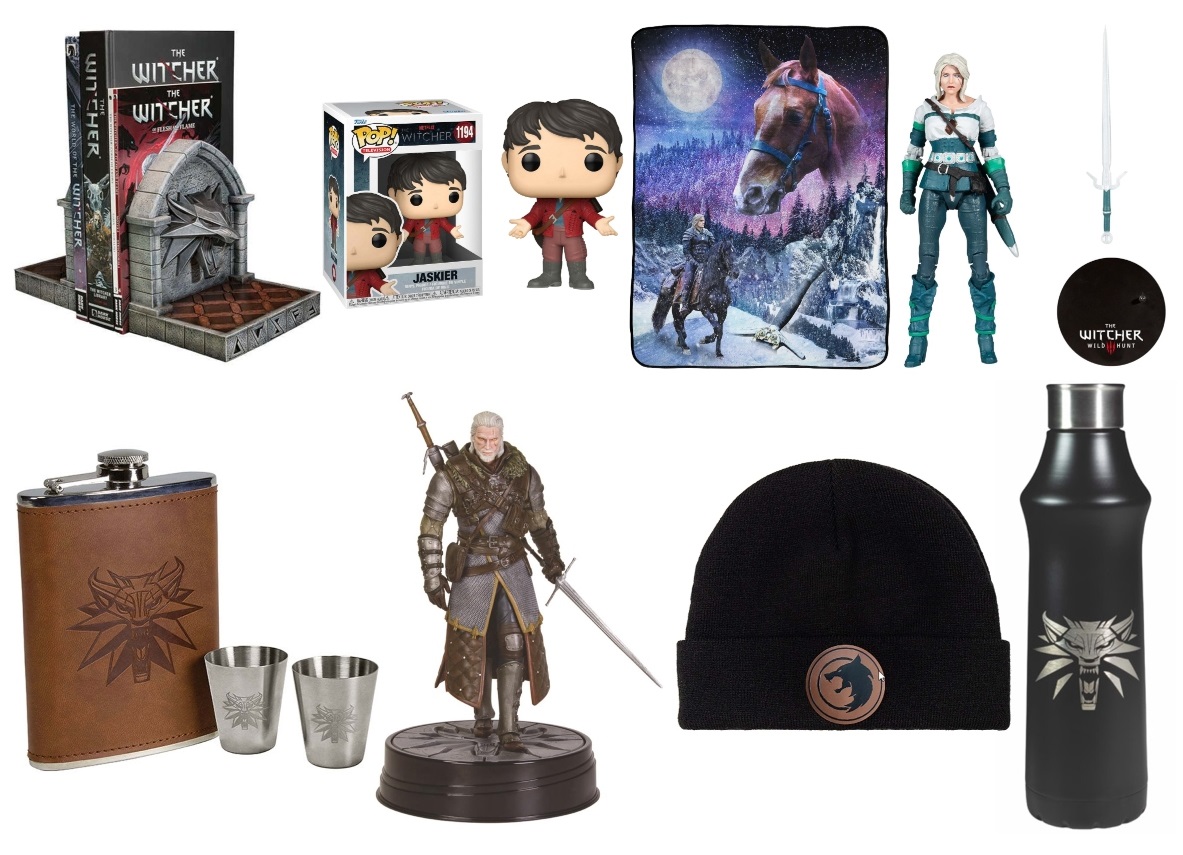 What mysteries await when a Witcher claims a coin and takes a job? Well, it could be any number of strange creatures or mystical items lying in wait! Of course, if you're the one handing out these gifts for Witcher fans, you'll be in on the mystery from the start! Induct the next generation of Witchers with a Wolfhead Amulet or teach your friends and family the secret of the Signs. Discover your destiny and remember to toss a coin to all of your Witcher friends!
So what are you waiting for? Browse our site and buy gamer gifts online to add that gaming touch to your and your friends' lifestyles! Whether you're looking to treat yourself or on a quest to find the best Christmas gifts for gamers on your shopping list, we've got tons of video games merch to satisfy any gamer. If you end up buying some video game merch, don't forget to tag us on social media (@fundotcom_). We want to see all of the proud gamers out there! Stay geeky, friends.