Ian Fleming created James Bond in 1953. Fleming wrote 12 novels, and two short stories. The tales of the roguish Bond would go on to be developed into 24 films which would become one of the most valuable film franchises of all time (right behind Harry Potter and the Marvel Cinematic Universe). 2015's Spectre marks the 24th time Bond has made his way to the silver screen.
The Bond villains are some of the most colorful and inspiring groups out there, so much so that many of Fleming's villains would go on to become the archetype for other baddies. Dr. Evil from the Austin Powers franchise wouldn't exist without the nefarious Ernst Stavro Blofeld, for example. We wanted to have some FUN with a handful of these iconic villains, and very few things are as fun as our favorite little collectables—Funko's POP Vinyls. We "pop-ified" 9 of the most memorable villains from past Bond Films for your viewing pleasure. Enjoy, and keep scrolling for a sharable poster of all 9 villains!
1. Alec Trevelyan, GoldenEye
[Click image for larger view]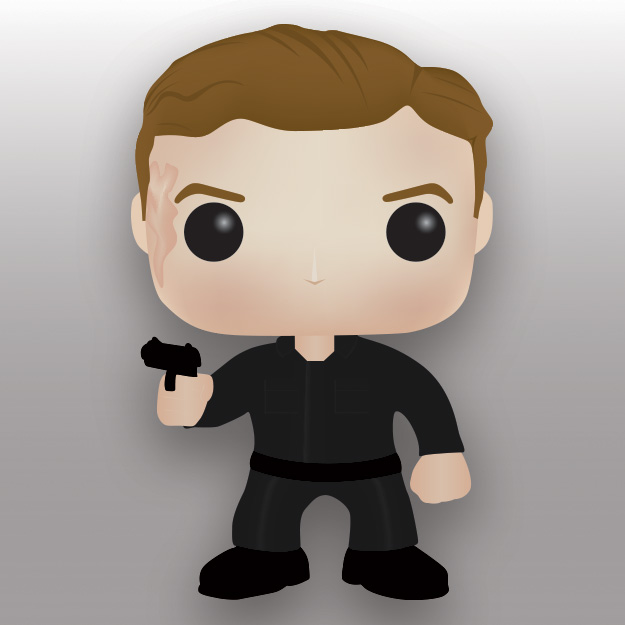 "Good luck with the floor, James. I've set the timers for six minutes, the same six minutes you gave me. It was the least I could do, for a 'friend.' "
What if James Bond was a bad guy? Alec Trevylan a.k.a. 006 is the answer to this question. The big-bad of the 1995 film GoldenEye, Trevelyan is just as suave and deadly as 007—but without pesky things like morals.
2. Boris Grishenko, GoldenEye
[Click image for larger view]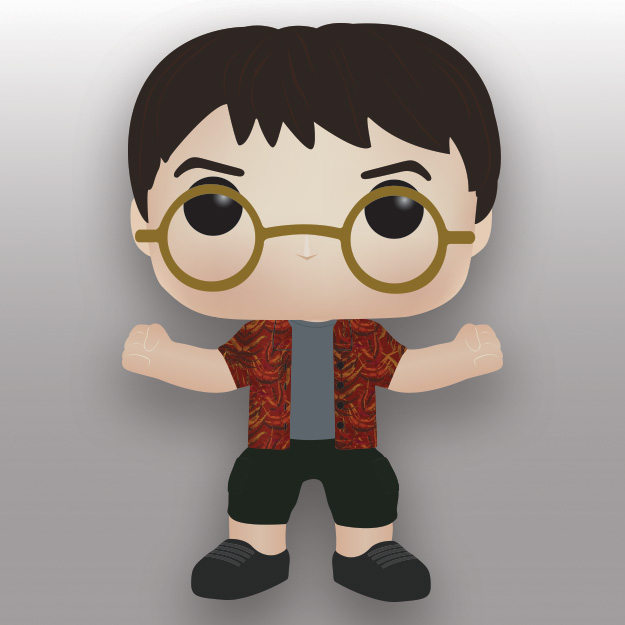 "I am invincible"
Every good heist needs a tech-man, and Boris is the best hacker this side off St. Petersburg. Grishenko is the hacker extraordinaire who assists Trevelyan in his 'acquisition' and operation of the GoldenEye satellite. Boris fancies himself a super-genius and believes that he is un-killable - but we know better.
3. Jaws, Moonraker & The Spy Who Loved Me
[Click image for larger view]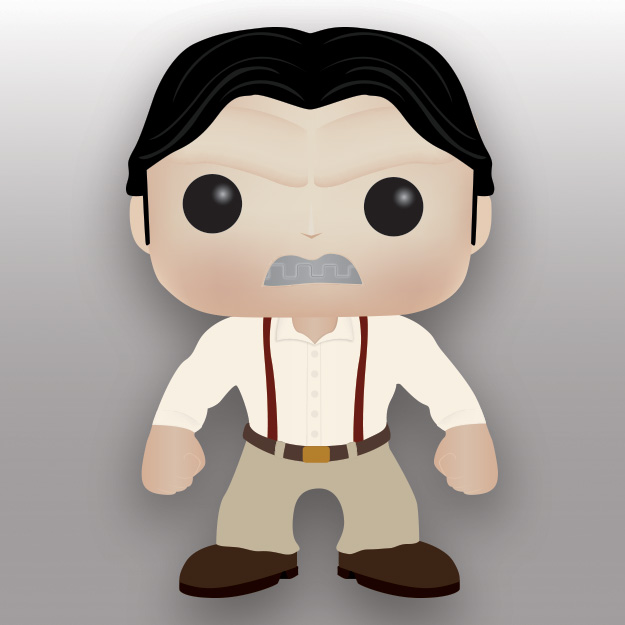 Om nom nom
Not Spielberg's shark, but just as mean with a bite to match. Jaws was one of the few villains to be featured in two different Bond films. Jaws' only line in the entire franchise is spoken at the end of Moonraker with his girlfriend Dolly, "Well, here's to us."
4. Oddjob, Goldfinger
[Click image for larger view]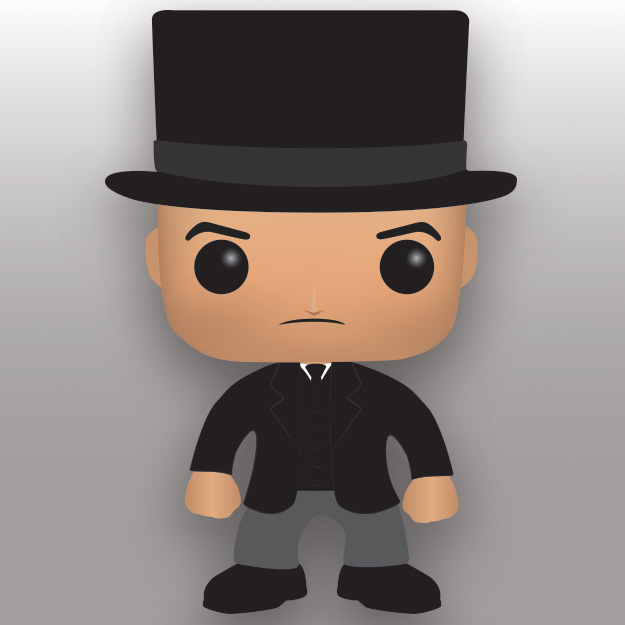 No Oddjobs, Golden Guns Only
Right-hand man to Auric Goldfinger and bane of GoldenEye 64 players the world over. Oddjob is the diminutive henchman with a bladed-hat weapon that gives 007 some serious trouble. He is also famous for his hard-to-hit stature in the video game GoldenEye 64 for the Nintendo 64.
5. Dr. Julius No, Dr. No
[Click image for larger view]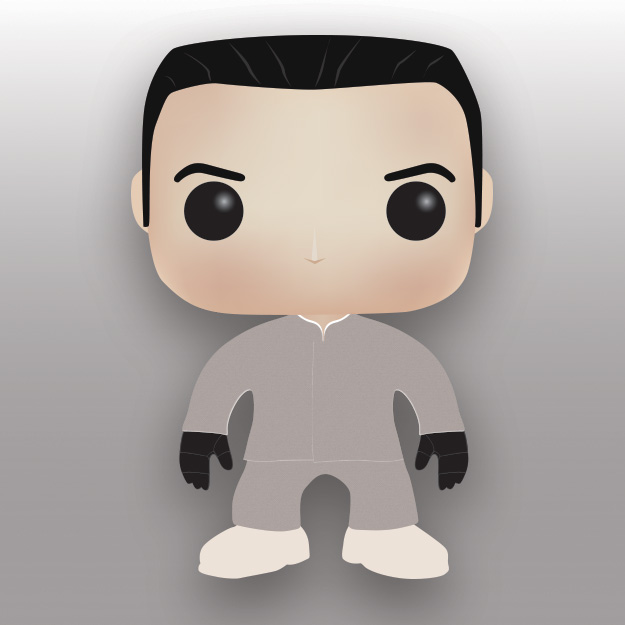 SPECTRE: Special Executive for Counter Intelligence, Terrorism, Revenge, Extortion.
The primary villain of James Bond's first film. Dr. No started the mono-colored villain pajama trend that would continue through the James Bond franchise and seep into popular culture (looking at you, Dr. Evil). He is also a member of SPECTRE, and Dr. No marked the first time the evil super-group was mentioned on screen.
6. Ernst Stavro Blofeld, Various
[Click image for larger view]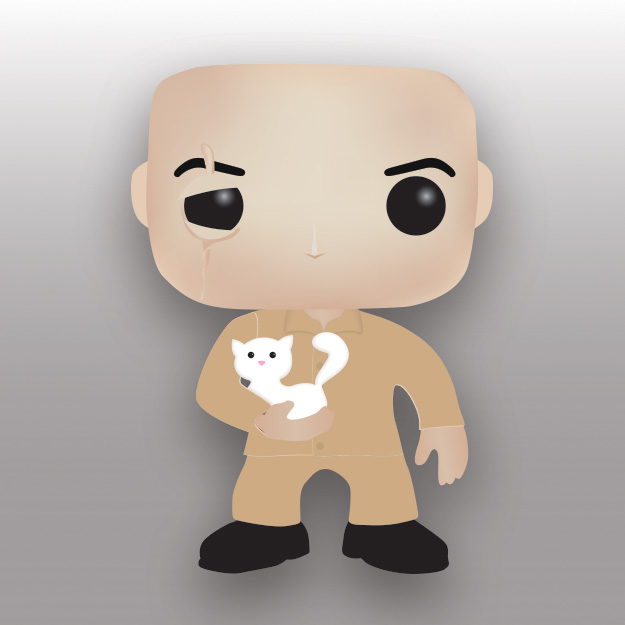 Blofeld and Dr. No obviously visit the same villainous pajama tailor.
The leader of the super-secret evil organization SPECTRE, Blofeld is the closest thing Bond has to an arch-nemesis. Bond faces him in a seven of the 24 films. He is played by a number of actors over the course of the films, and as such, his look is never consistent.
7. Francisco Scaramanga, The Man with the Golden Gun
[Click image for larger view]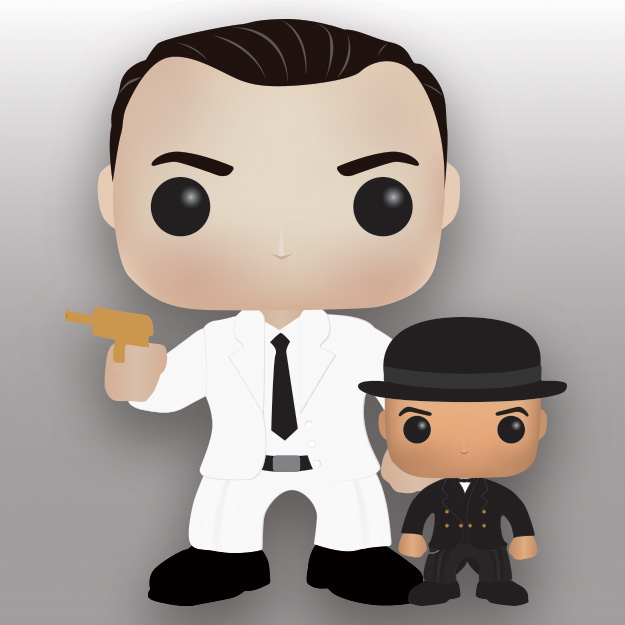 "A duel between titans, my Golden Gun against your Walther PPK."
The legendary assassin known for his one-shot Golden Gun, played by even more legendary Christopher Lee, and accompanied by another pint-sized henchman known as Nick-Nack. The Man with the Golden Gun was one of the few enemies who had it out for Bond personally.
8. Raoul Silva, Skyfall
[Click image for larger view]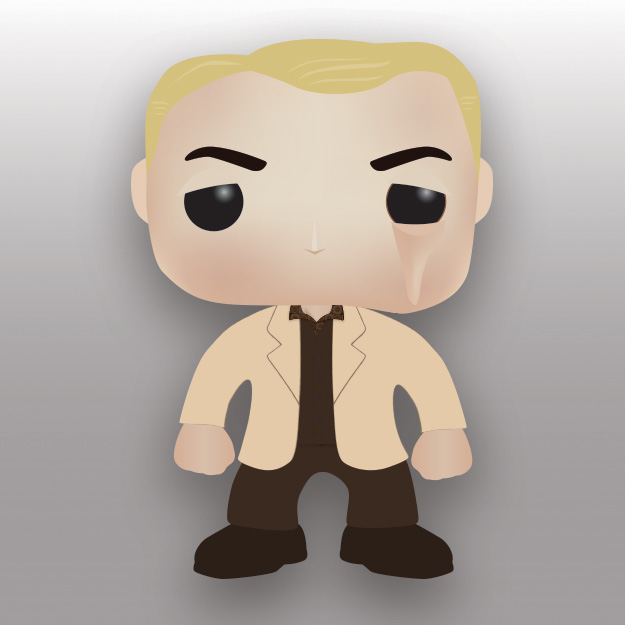 "You know what it does to you, hydrogen cyanide?"
Like Alec Trevelyan before him, Raoul Silva is a former member of MI6, associate to M, and all around ruthless killer. A botched suicide gave him his distinctive disfigurement, and an obsessive need to murder M--the leader of MI6. This is your face. This is your face on cyanide.
9. Baron Samedi, Live and Let Die
[Click image for larger view]
He's got friends on the other side…wait…sorry, Disney.

A mysterious villain, named for the Voodoo Loa (god). Baron Samedi is one part dramatic-super-villain and one part supernatural being. It is unclear if Samedi is just another henchman who works for Mr. Big, the villain of Live and Let Die, or if he really is the genuine article.
Sharable Bond Villains Pop Vinyl Poster
[Click image for larger view]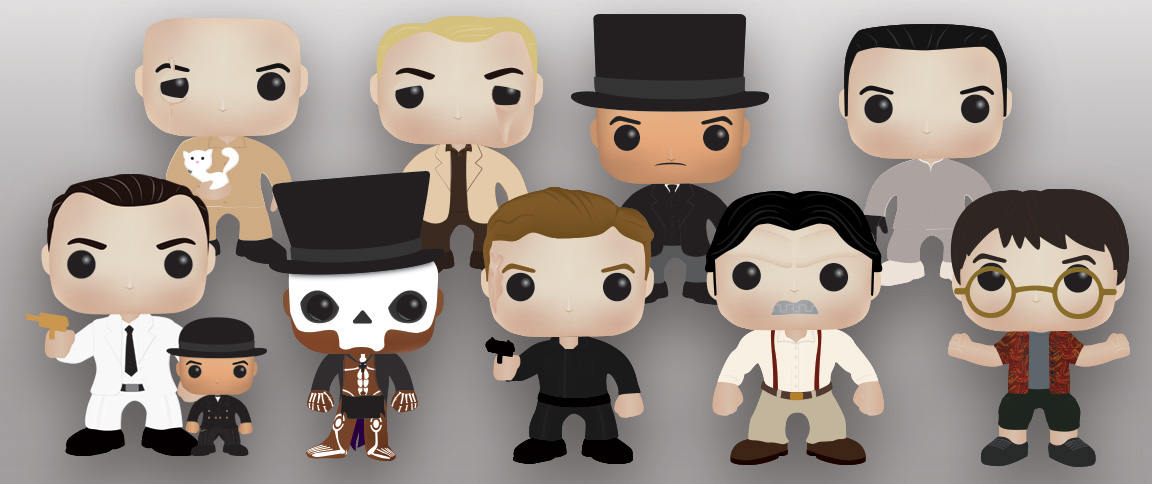 Embed This Image On Your Site:
Did you find some faces you recognized? Did you see any old favorites from GoldenEye 64, or one of your favorite Bond films? Many pop culture franchises have gotten the POP Vinyl treatment; it was only a matter of time before someone found their way to Bond. You can check out all of our readily available Funko Pop Vinyls in our shop!
Design Credit: Abby Bartels