If you're searching for Paw Patrol gifts for your favorite pup, we're here to lend a hand—er, paw! We've got costumes for Halloween or playtime, accessories for the home, and—of course—all kinds of Paw Patrol toys. These are sure to be some of the best Paw Patrol Christmas gifts or birthday items. And even better, we'll focus on which gifts the kiddos love the most. Let's dive in!
Paw Patrol Toys

We'll start with the new Paw Patrol toys, because they're obviously the most important gift! And we've got toys for all kinds of Paw Patrol fans. If your pup loves to craft, then this Pom-Pom Pups craft kit is perfect! For the tech-loving kiddo, there's the Pups to the Rescue Driver toy from VTech. If they need to burn off some energy, we've got plenty of backyard activities, from the Mission: Rescue game to the Paw Patrol Playland ball playset! These are some of the best Paw Patrol birthday gifts out there!
Paw Patrol Apparel
Of course, kiddos can't play with toys all the time. (Just most of the time, right?) But how are they going to show off their love for Paw Patrol? With Paw Patrol apparel, of course! Our Paw Patrol shirt and pants set is perfect for school or playtime. At bedtime, your kiddo can swap into cozy Paw Patrol pajamas. We even have Everest and Skye slippers and a robe with even more of your child's favorites!
Paw Patrol at Home
Of course, we also have plenty of Paw Patrol products for the home. Kids will love snuggling in this Paw Patrol blanket, but maybe an alarm clock with the Paw Patrol symbol would get them out of bed? Then we've got a Paw Patrol desk chair that works triple duty, for schoolwork, drawing and crafts, and for mealtime! And speaking of mealtime, this Skye dinnerware set will make sure they clear the plate. Which brings us right back to bedtime and that Paw Patrol blanket! A pup's job is never done!
Paw Patrol Costumes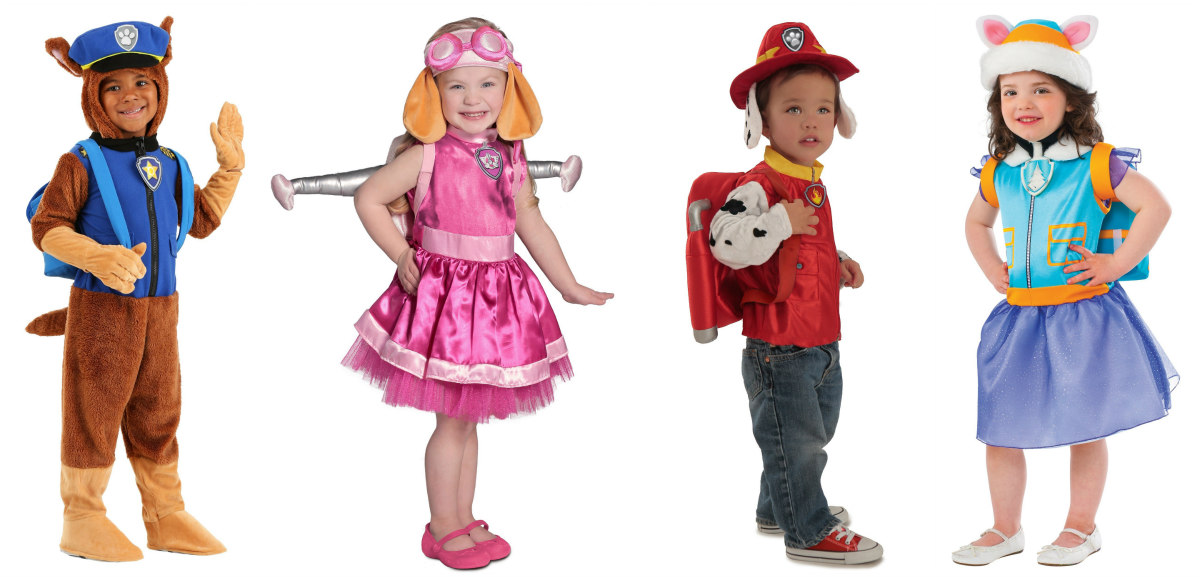 We started with Paw Patrol playtime and we'll end with it, too. But this time we're talking about Paw Patrol costumes. Kiddos can dress as their favorite characters in these Sky, Everest, Marshall, and Chase Halloween costumes. (What? Marshall wasn't last this time?) We also have Paw Patrol costumes of Tracker, Rubble, and more! Many of these costumes also come with a Paw Patrol backpack. How cool is that? And of course, these costumes are great for everyday play, too.
Did you find the perfect gift for your kiddo? Be sure to check out the rest of our Paw Patrol gifts for boys and girls because there's plenty more where these came from! And let us know what kind of adventures your kid gets up to at Ruff Ruff rescue playtime!