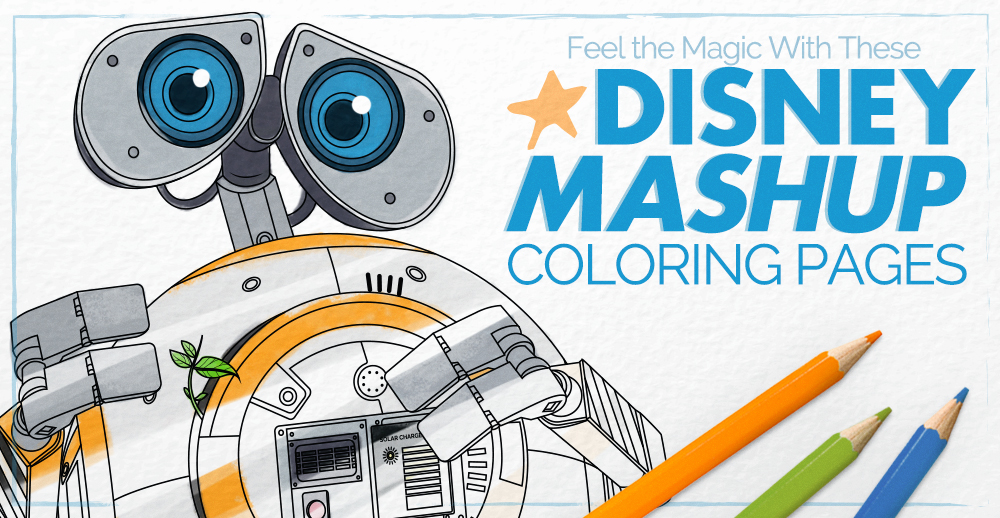 Can you paint with all the colors of the wind? Okay, so maybe you don't have skills like Disney's Pocahontas—and that's fine! No matter your medium, from digital art to painting or colored pencils and markers, it feels great to sit down and just color. We love art and coloring too, which is why we love to create zany fan art mash-ups and other nerdy art pieces. If you're in the mood to de-stress and color some mashups of your favorite characters, you're in luck! We took some of our own Disney-themed mashup art and converted it into coloring pages just for you. Choose between your favorite "Disney Avengers" or "Disney Star Wars" characters and get coloring!
Click on any image to open the full-resolution version. You can download the free printable coloring pages at the bottom of this article!
Avengers and Disney Coloring Pages
Ant-Man Anna and Scarlet Witch Elsa Coloring Page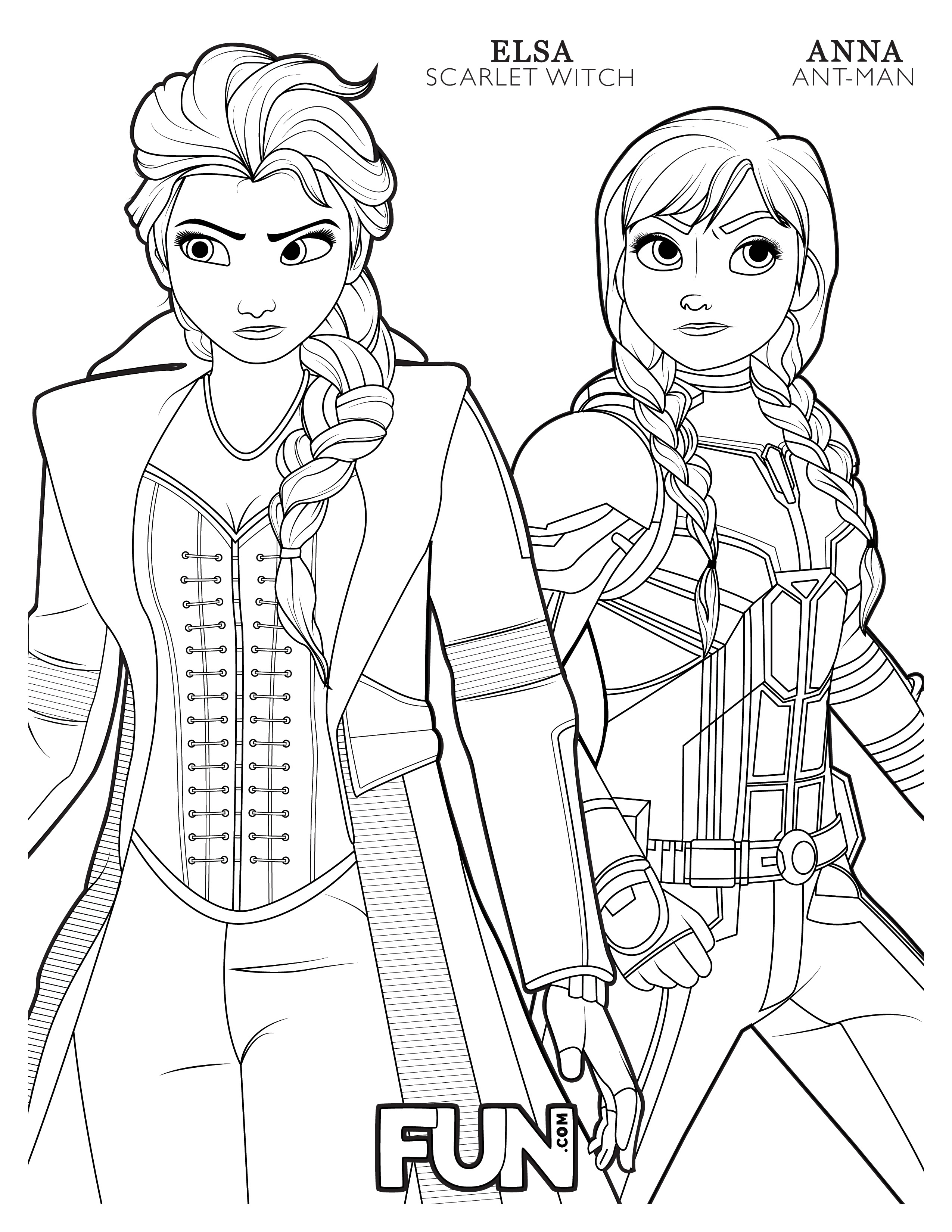 Show yourself. Step into your power.
Captain America Snow White Coloring Page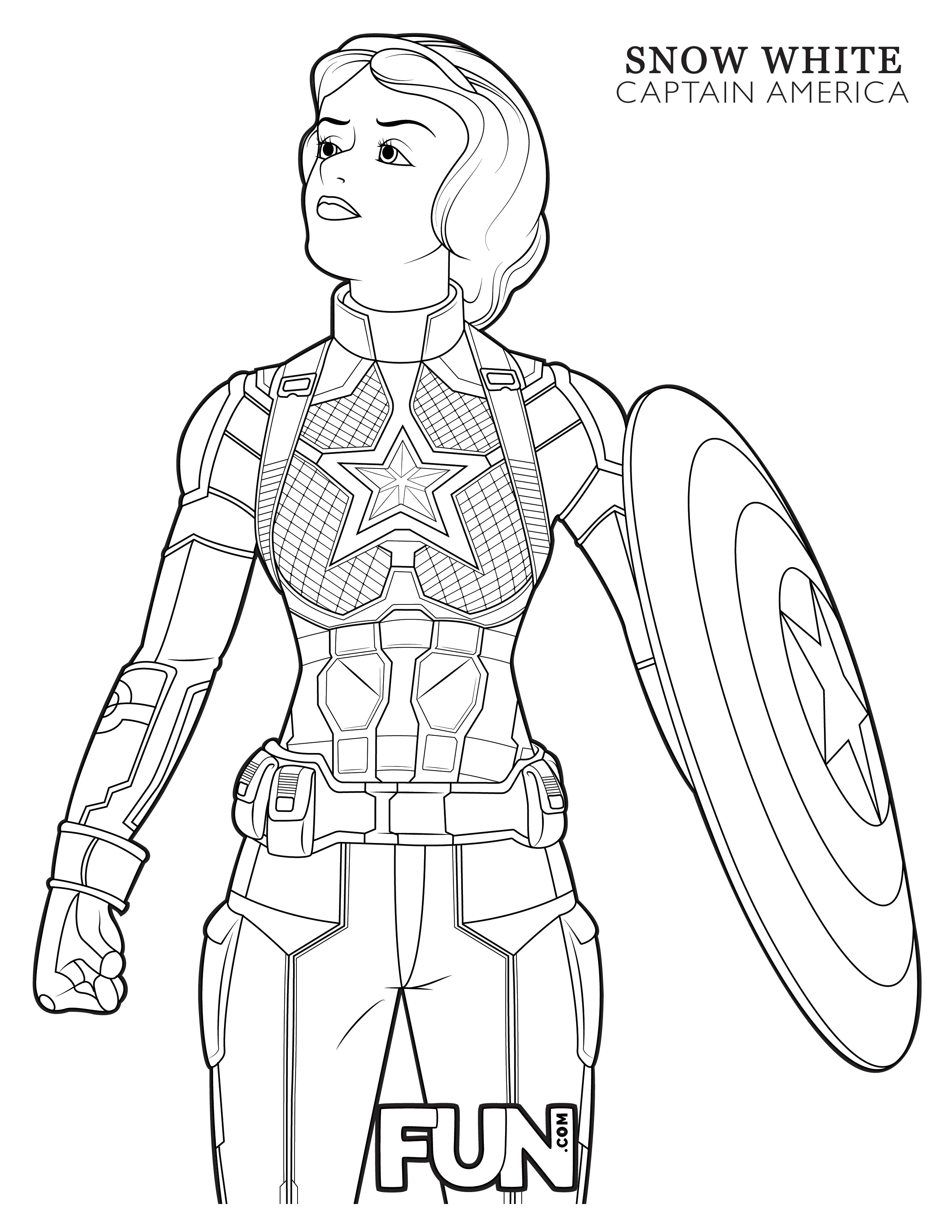 I'm sure I'll get along somehow. Everything's going to be alright.
Iron Man Belle Coloring Page
I want adventure in the great wide somewhere!
Hawkeye Merida and Black Widow Mulan Coloring Page
Our fate lives in us. You only have to be brave enough to see it.
Doctor Strange Pocahontas Coloring Page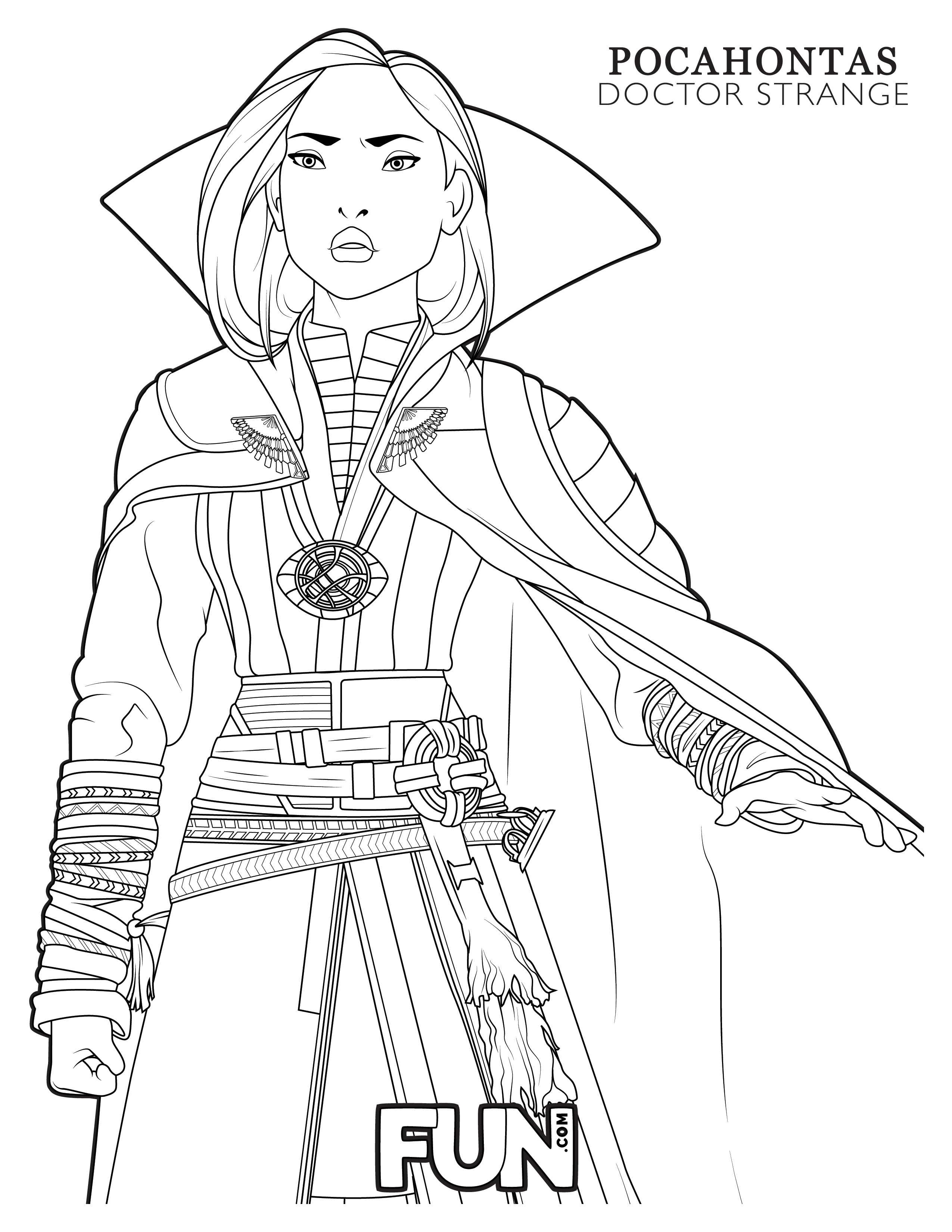 Sometimes the right path is not always the easiest one.
Black Panther Tiana and Spider-Man Rapunzel Coloring Page
There ain't nothin' gonna stop me now.
Thor Ariel and Rocket Raccoon Stitch Coloring Page
I just don't see how a world that makes such wonderful things could be bad.
Captain Marvel Moana Coloring Page
There's just no telling how far I'll go.
Disney and Star Wars Coloring Pages
Bb-8 Wall-E and C-3PO Baymax Coloring Page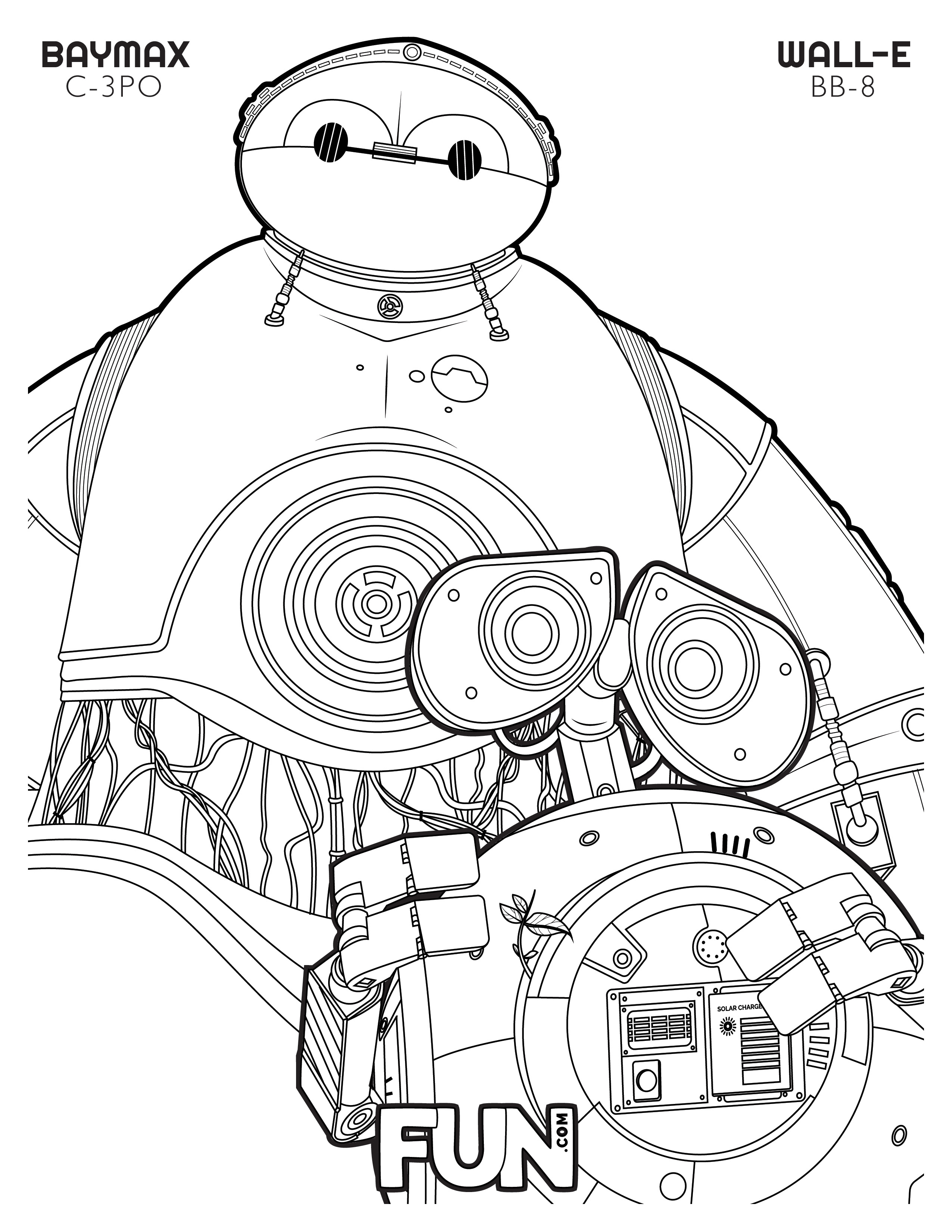 I am a robot. I cannot be offended.
Rey Elsa and Kylo Ren Stitch Coloring Page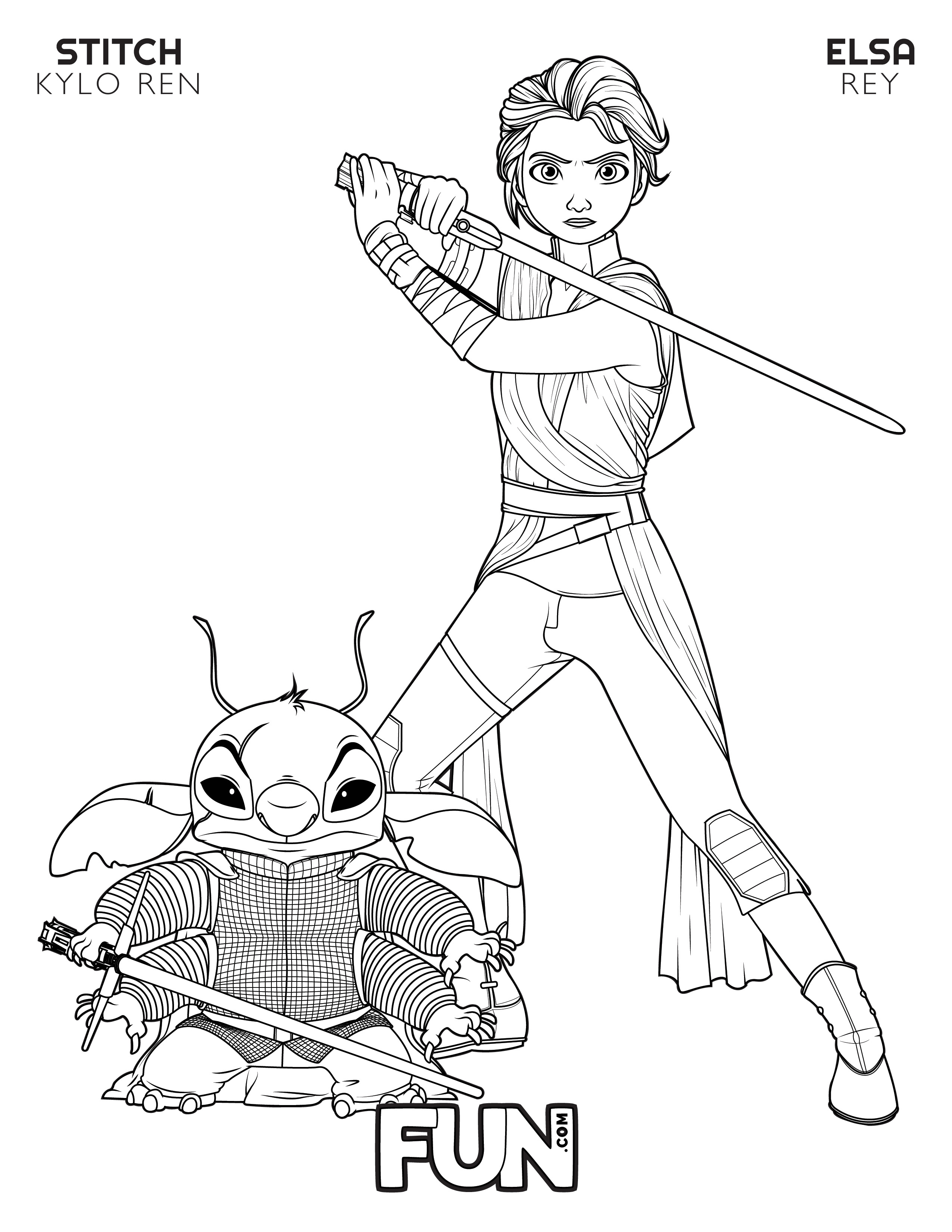 I never knew what I was capable of.
Kylo Ren Stitch Coloring Page
Stitch not bad. Stitch fluffy!
Zorii Bliss Mulan Coloring Page
I have to do something.
Rose Tico Kida Coloring Page
I have some questions for you, and you are not leaving this city until they are answered!
Jannah Moana Coloring Page
I am self-taught.
Chewbacca Sulley Coloring Page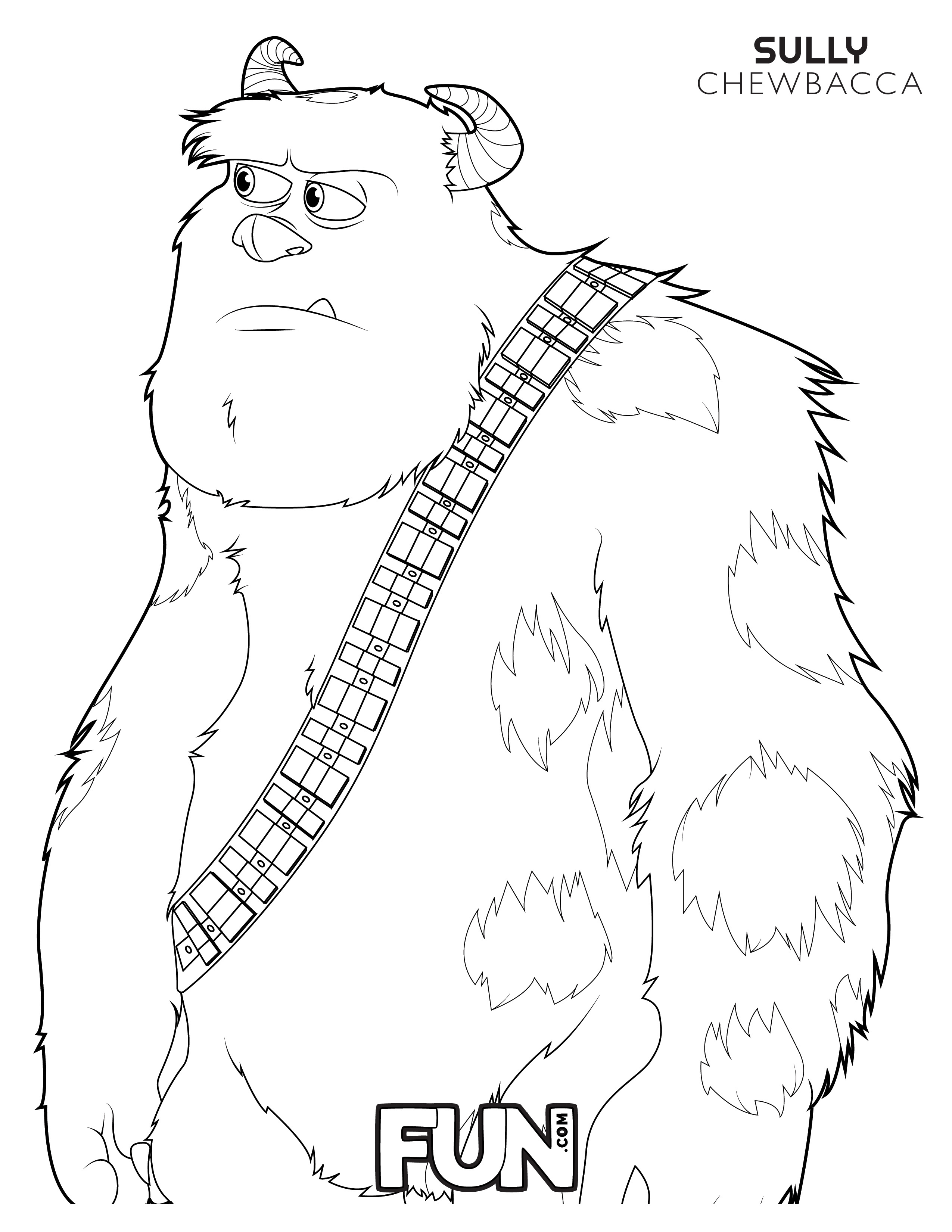 Hey, may the best monster win.
Finn Aladdin and Poe Buzz Lightyear Coloring Page
Excuse me, I think the word you're searching for is "space ranger".
Mashup Disney Coloring Pages
Disney and Avengers Coloring Pages
Click here to open the Disney Avengers coloring pages, then download and print.
Disney and Star Wars Coloring Pages
Click here to open the Disney Star Wars coloring pages, then download and print.
FUN.com Coloring Page Sweepstakes Winner
We ran a coloring page sweepstakes from April 22, 2020 to May 6, 2020. Here is our winning entry: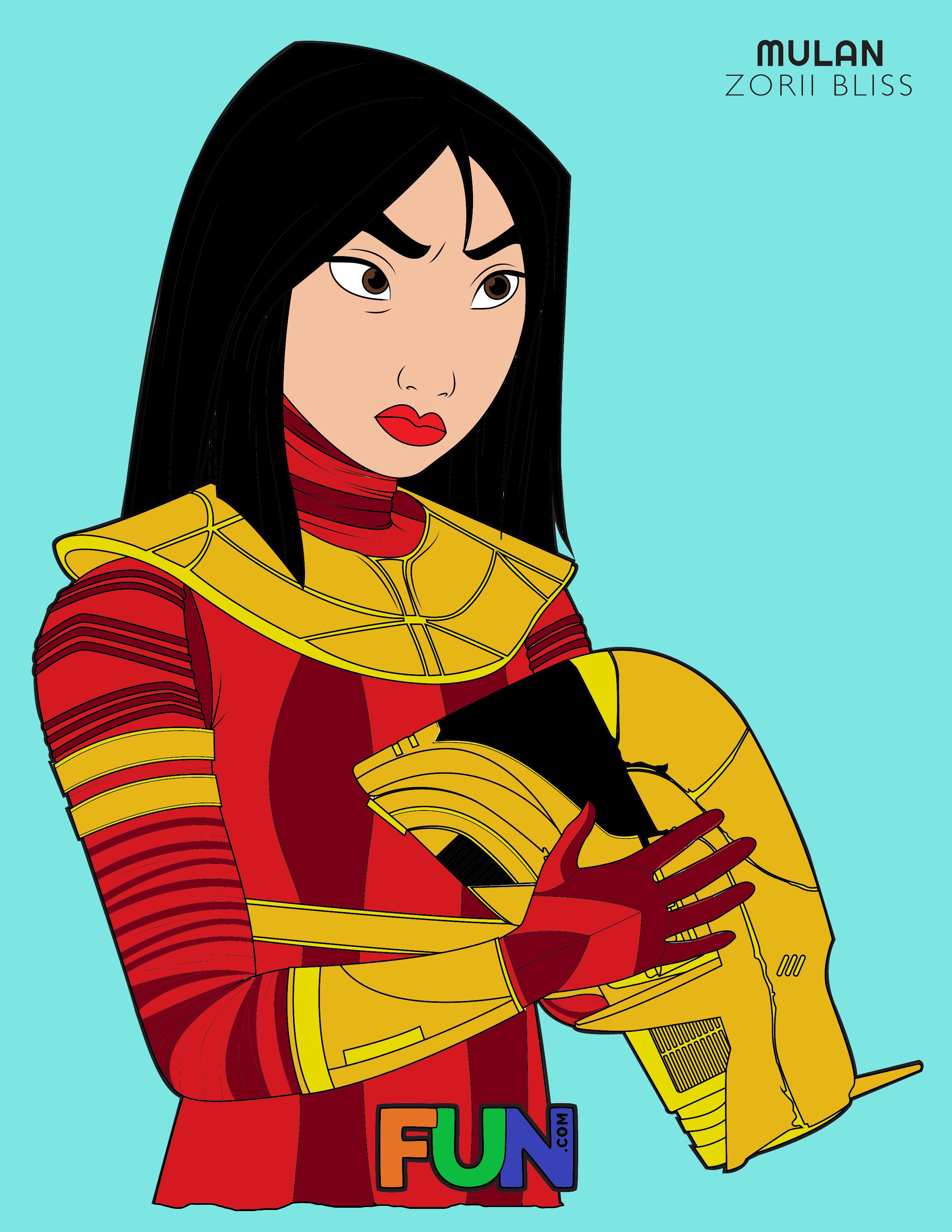 Congratulations to Bella for winning our coloring page sweepstakes!
We hope you had tons of fun making your favorite characters come to life with these Disney mashup coloring pages! If you were to make your own Disney character mashup, what would it be? Which characters would you like to see paired together? Please don't be shy and share your opinions with us in the comments! If all this Disney talk is giving you Disney fever, take a magic carpet ride over to our selection of Disney gifts. There's always an excuse to add some more Disney magic to your life.
Coloring pages designed by Kady Jaspersen, based on her Disney Princess Avengers and Disney Wars mashups.