There is something so irresistible about Disney and the classic movies that they create. They make you believe in wonders like trolls, flying carpets or talking teacups. Disney classics such as Sleeping Beauty can make you believe in miracles like "a true love's first kiss" and movies such as Frozen will teach you life lessons such as not to marry a man you just met. We at FUN.com are true Official Disney Fan Club members, and yes, we might have even kissed a couple of frogs along the way. Although we might not be able to spend all of our days watching Disney classics, we can, however, pretend like we are braiding our hair like Rapunzel or try to get that darn genie out of our magic lamp. If you too love magic, these Disney products from FUN.com are must-haves in your life!
Encanto Gifts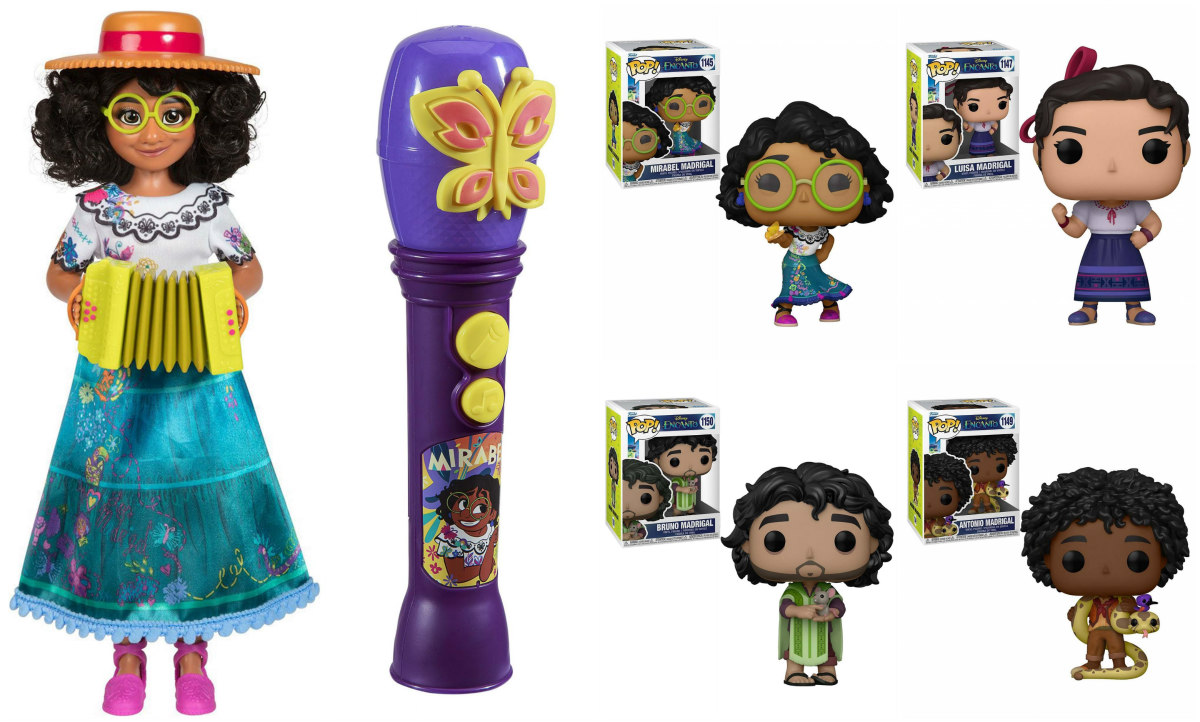 From the magical world of Disney to the enchanted house of the Family Madrigal, we'd like to introduce you to our Encanto gifts! Listen to all your favorite Encanto songs with this Mirabel fashion doll or sing along with the Encanto microphone. Then there are Encanto POP! Vinyl figures! There are POP!s of the entire family, from Mirabel to Luisa, Isabela to Antonio—and, of course, Bruno. We love to talk about the Bruno POP! figure!
Mickey Mouse Gifts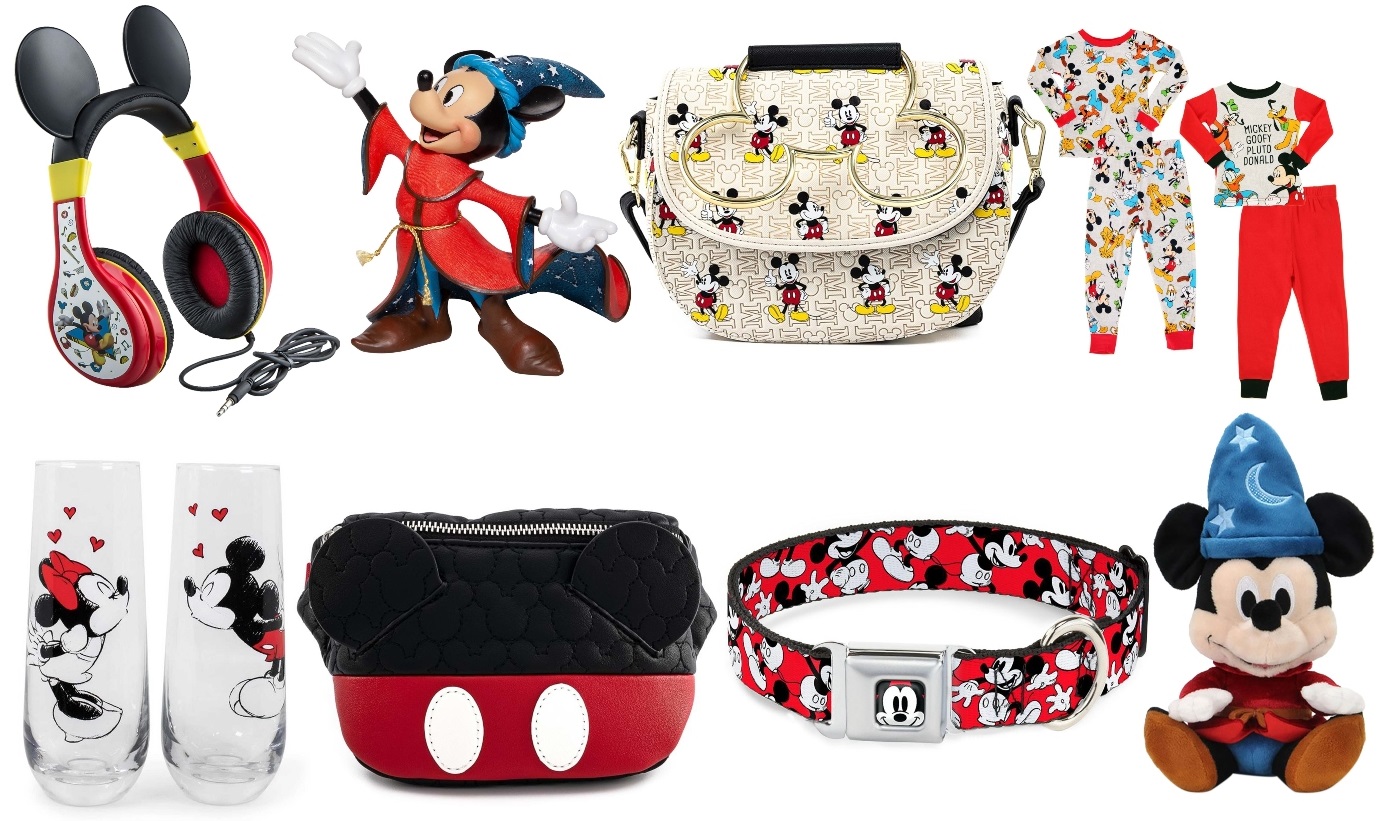 As the mascot of the Walt Disney Company for decades, Mickey Mouse has had everything from a star on the Hollywood Walk of Fame to his own fan club! He's still heavily featured in Disney cartoons for kids and the Disney theme parks, so naturally, he has a lot of fans. Oh boy! Whether you're looking for some Disney gift ideas for someone in love with all things Disney or a friend or relative that enjoys this classic mouse, you can find plenty of Mickey Mouse gifts here! Mickey Mouse apparel is sure to brighten anyone's day, and there are plenty of Mickey Mouse accessories ready for your next Disney Parks adventure. There are also a handful of Mickey and Minnie gift ideas based on America's favorite cartoon couple.
Beauty and the Beast Gifts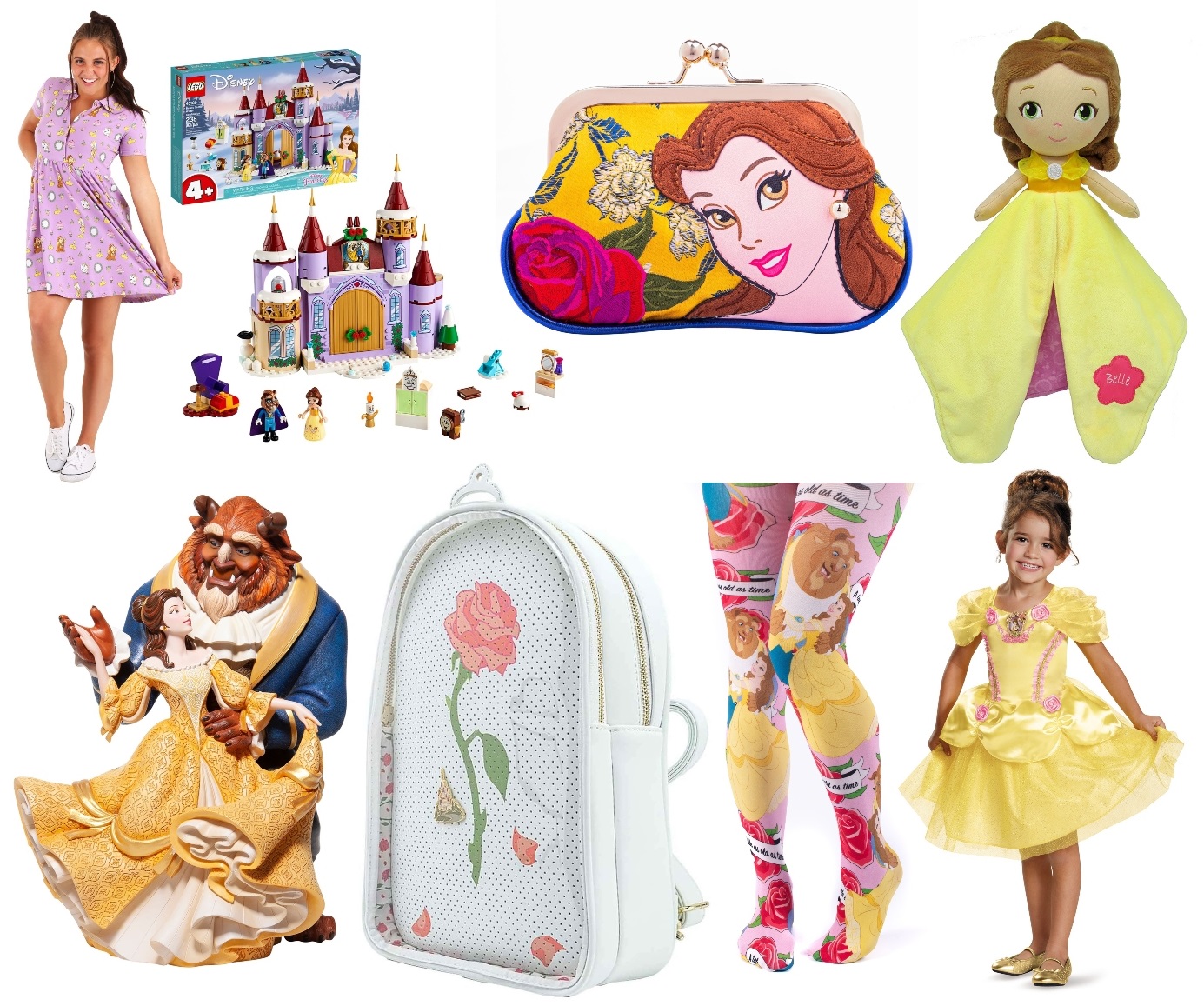 While the tale of Beauty and the Beast isn't exactly as old as time—it takes place around 1740—the animated feature film is a Disney classic. You may wish that your significant other was secretly a prince or a princess, but life isn't usually that fairytale-like. However, these Beauty and the Beast gift ideas can add a little bit of fantasy to your daily life. Keep your pins and trinkets from Disney World and convention outings in this Beauty and the Beast pin bag, or let your little princess feel and look more like a princess with a Belle costume for dress-up fun. There are plenty of other Disney gifts for adults and kids perfect for your favorite Disney fan!
Winnie the Pooh Gifts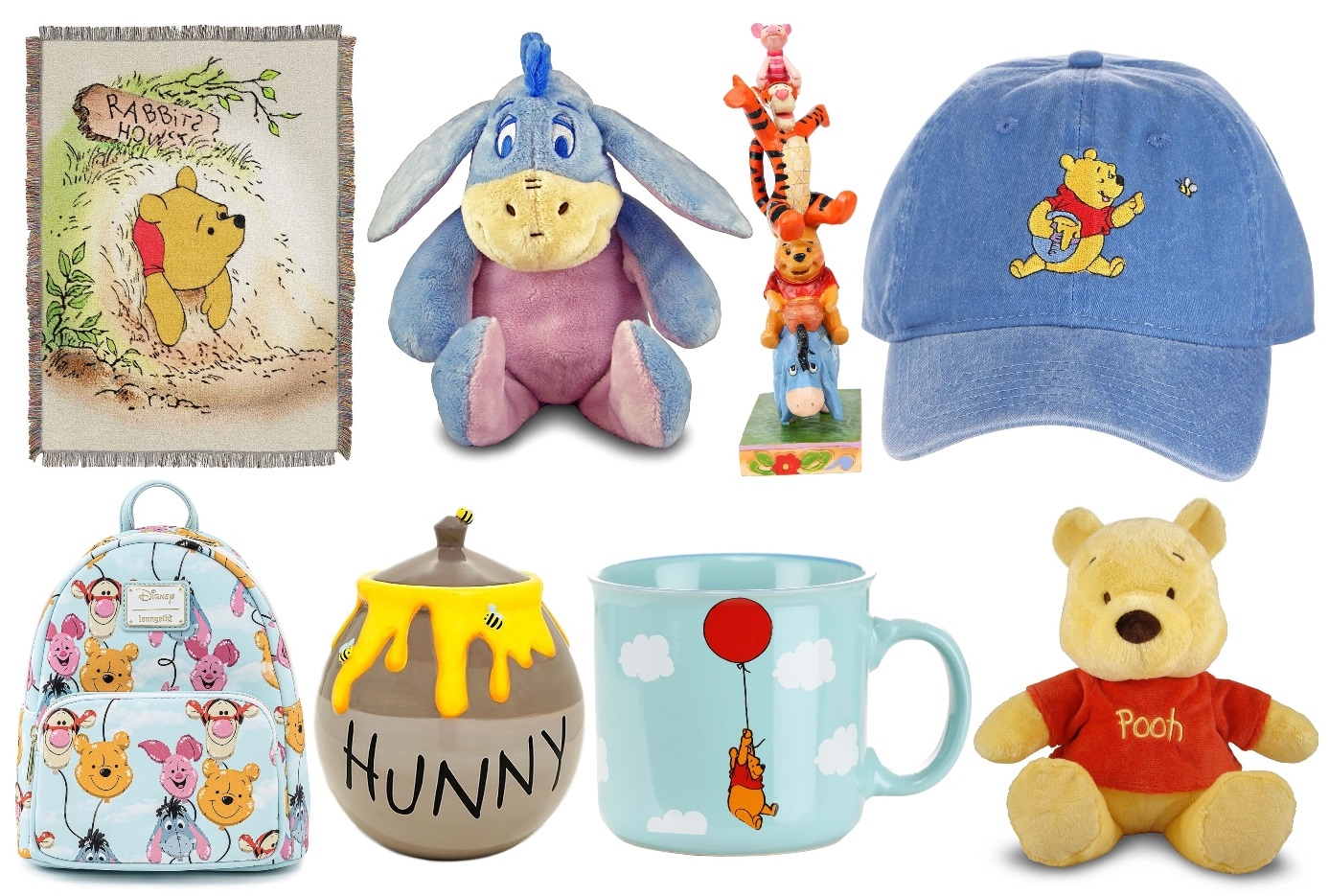 Many of us have wished to escape to the Hundred Acre Wood since childhood where we could play with Pooh and the gang. As adults, we know that there's no magical forest with talking animals waiting for us, but we can continue that sense of wonder with our kids. You can get your kids their very own plush Winnie the Pooh characters, or perhaps a special mug for sipping hot chocolate and snuggling up in a Disney blanket while watching their favorite movies. People can even find some Winnie the Pooh gifts for adults to add a touch of whimsy to their lives. Pooh's honey pot cookie jar will have their kids saying "oh bother" when they're only allowed one cookie, and a Jim Shore Disney statue adds a cute touch to any entertainment center!
Lilo and Stitch Gifts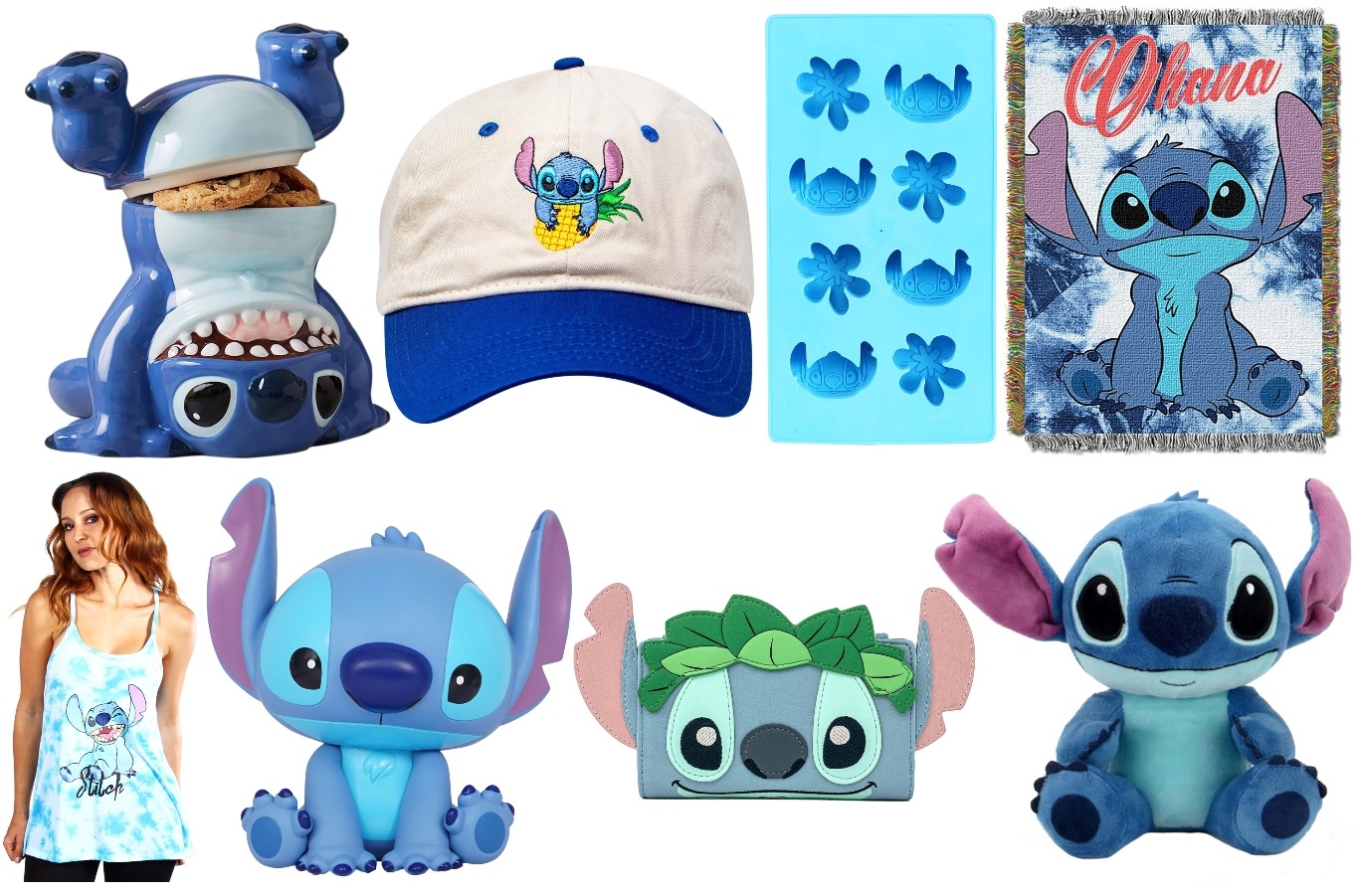 Now it might sound strange to some if you say that a fuzzy little blue alien stole your heart, but...a fuzzy little blue alien stole our hearts. While Stitch found his ohana in Lilo and Nani, we hope you can find families for these Lilo & Stitch gifts. Add some cute to your kitchen with a Stitch cookie jar or Lilo and Stitch ice cubes, or take him with you as a Disney wallet or top. A Stitch plush is also a great Disney gift for kids to play with. (Of course, we won't blame you if you're also eyeing one for yourself!)
Toy Story Gifts
It should come as no surprise to anyone that some of the best Toy Story gift ideas are toys! What could have been a hollow money grab meant to produce Disney toys for kids ended up being the longest-running series of Disney Pixar movies, and they have a lot of heart. Woodie and Buzz go on numerous adventures with their toy friends, meeting toys like Mr. Potato Head and even Barbie. While the movies cater to kids, there are enough adult fans that you can also find Toy Story gifts for adults as well. Just make sure that any card included with a Toy Story gift is signed, "You've got a friend in me."
Little Mermaid Gifts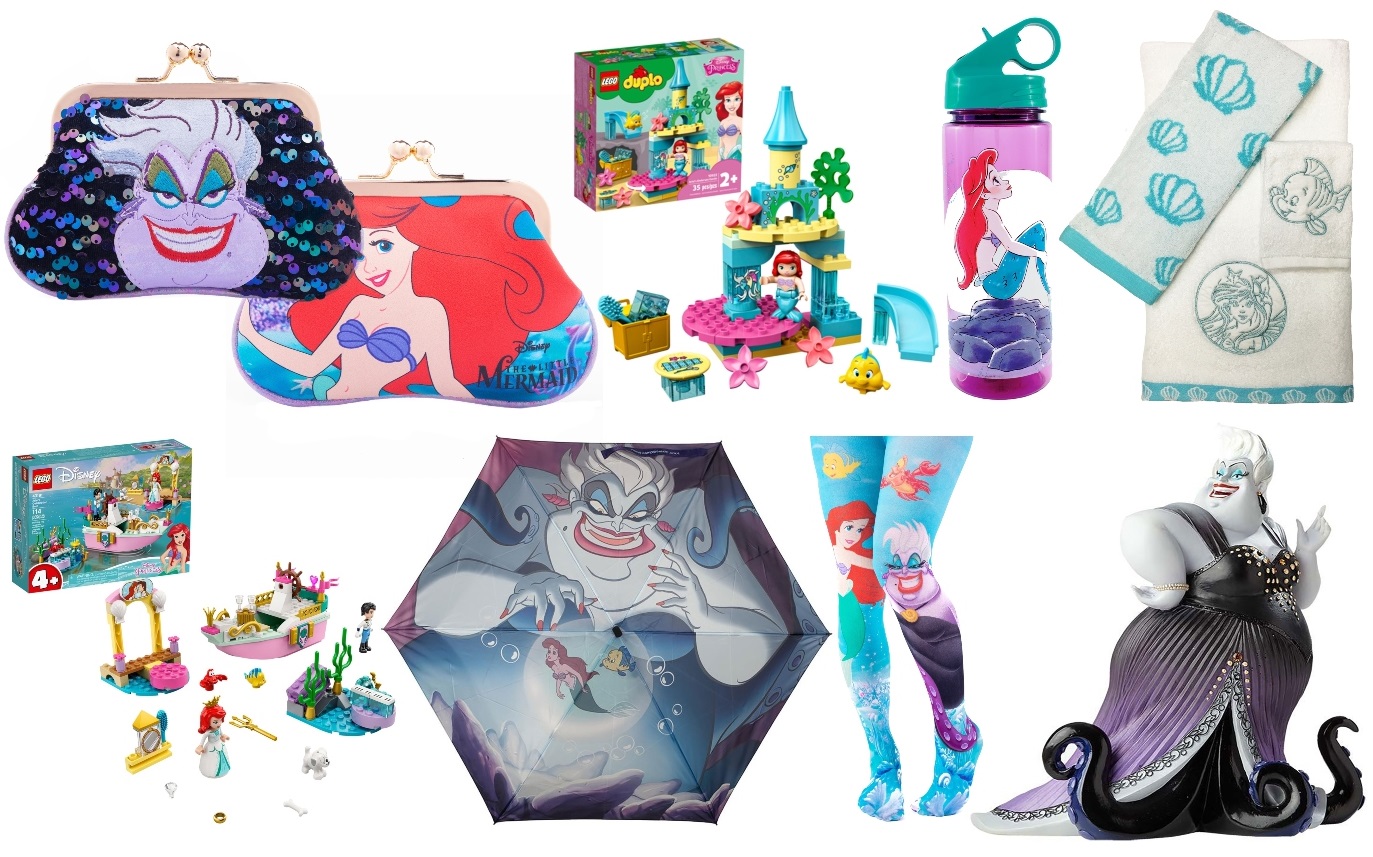 Kids love tales with fantasy creatures, princes and princesses, and The Little Mermaid certainly delivers on all fronts! Give your kids the aquatic adventure of a lifetime with Disney LEGO and Duplo sets, or splurge on yourself with some Irregular Choice Little Mermaid goodies. You can even find cute gifts that are also practical, such as a Disney bathroom towel set or a convenient water bottle. You don't want to be a poor, unfortunate soul and miss out on any of these The Little Mermaid gift ideas!
Disney Princess Gifts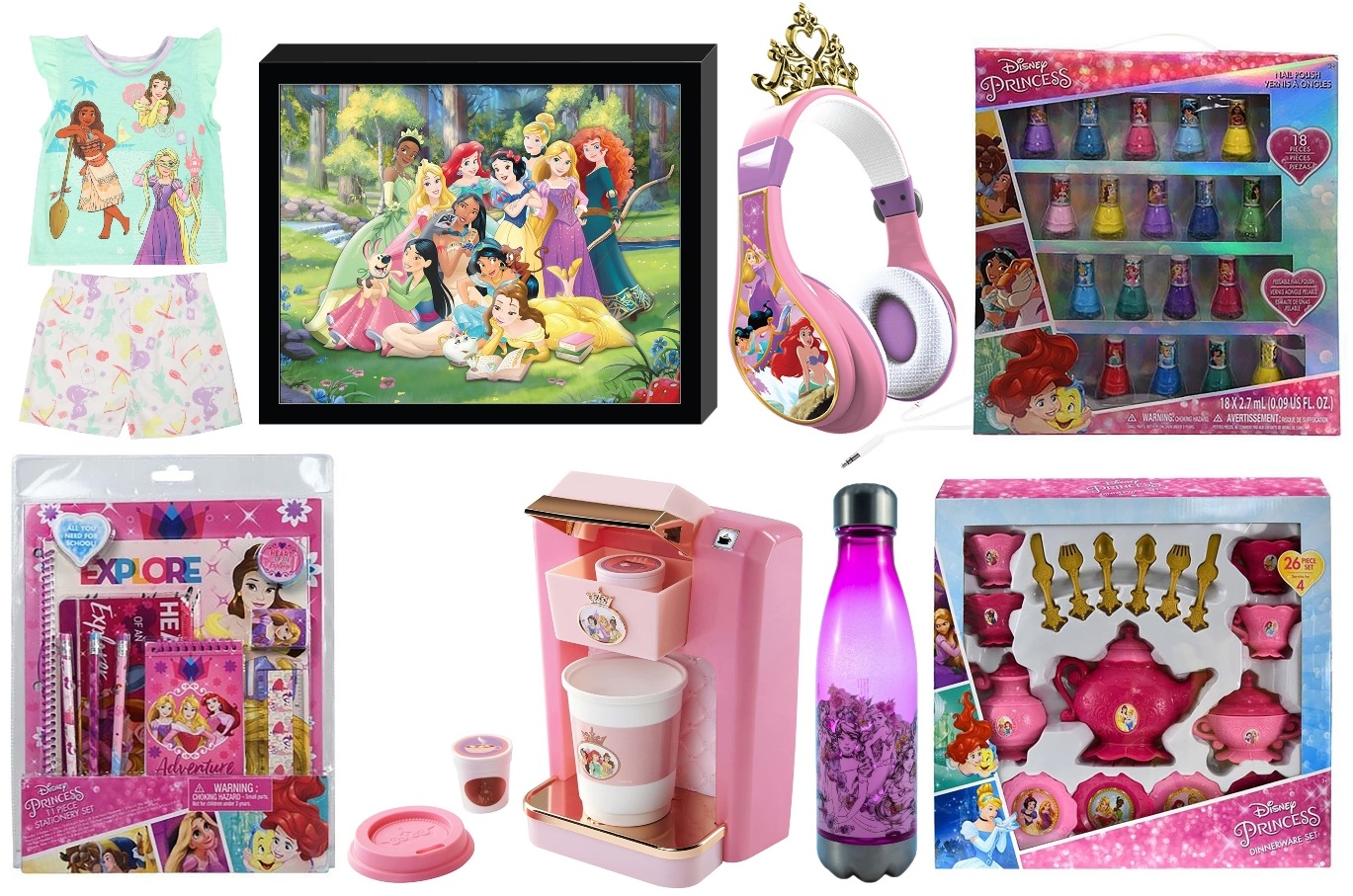 With so many princesses to pick from, why not go big or go home with Disney Princess gift ideas that include multiple? There are tons of great Disney princess gifts for girls, from nail polish sets to gourmet coffee makers, toy dinnerware and headphones! Add some princess decor to her room with Disney wall art, or get her to snuggle up for naptime in princess pajamas. If your child loves everything pink, they'll feel as pretty as a princess with these great Disney gifts.
Snow White Gifts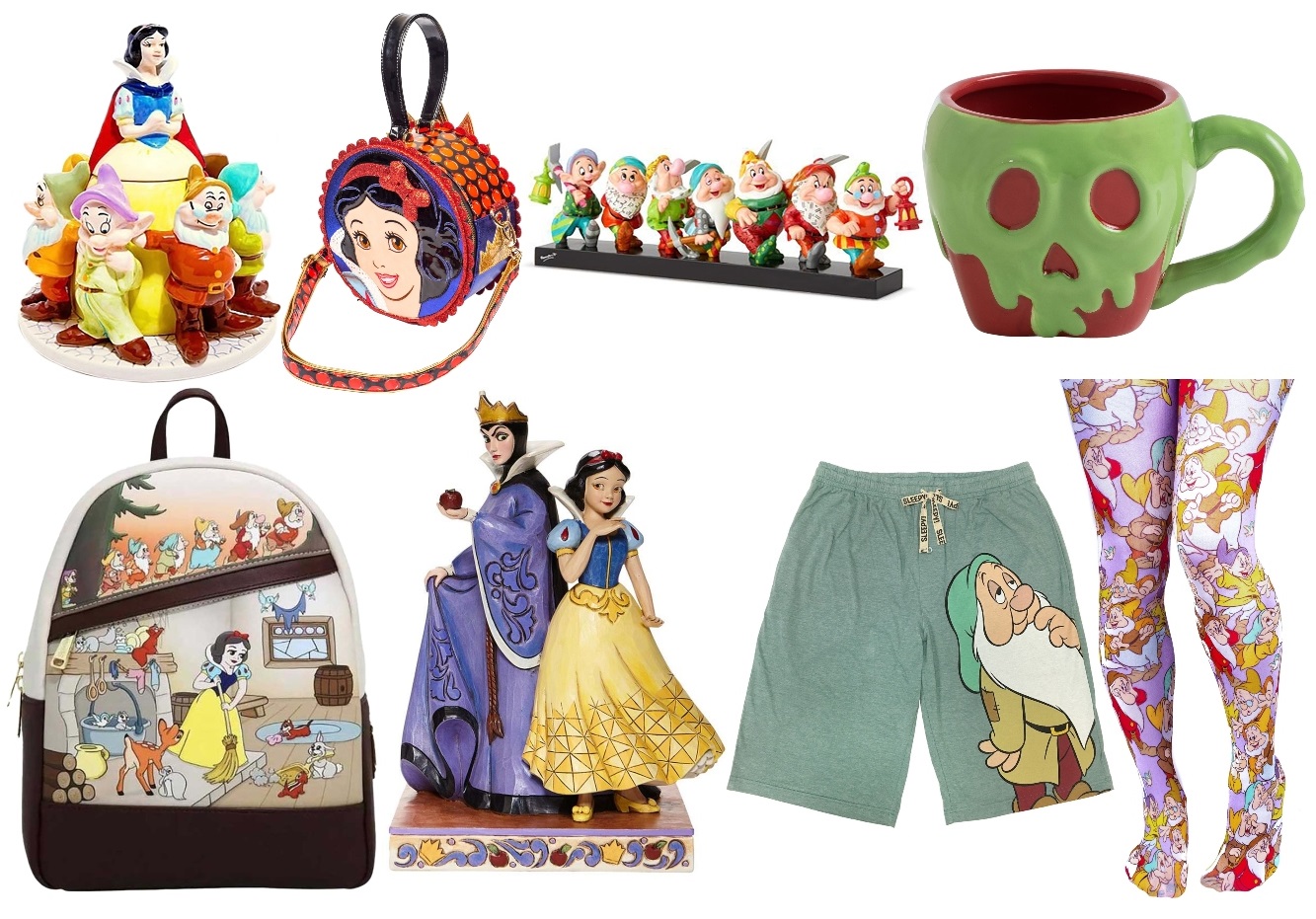 It's tough to pick a favorite Disney Princess, but it's hard to forget the first princess that started it all. Back in the day, making Snow White and the Seven Dwarfs was a bold move by Disney. Nicknamed "Disney's folly" by some, it was the first traditionally animated feature-length film—and it became a huge box office success! Channel your inner Sleepy with a pair of drawstring sleep shorts, or keep the famous cinematic moment with the seven dwarfs alive as part of your home theater decor. Snow White gift ideas are great for any serious Disney fan!
Aladdin Gifts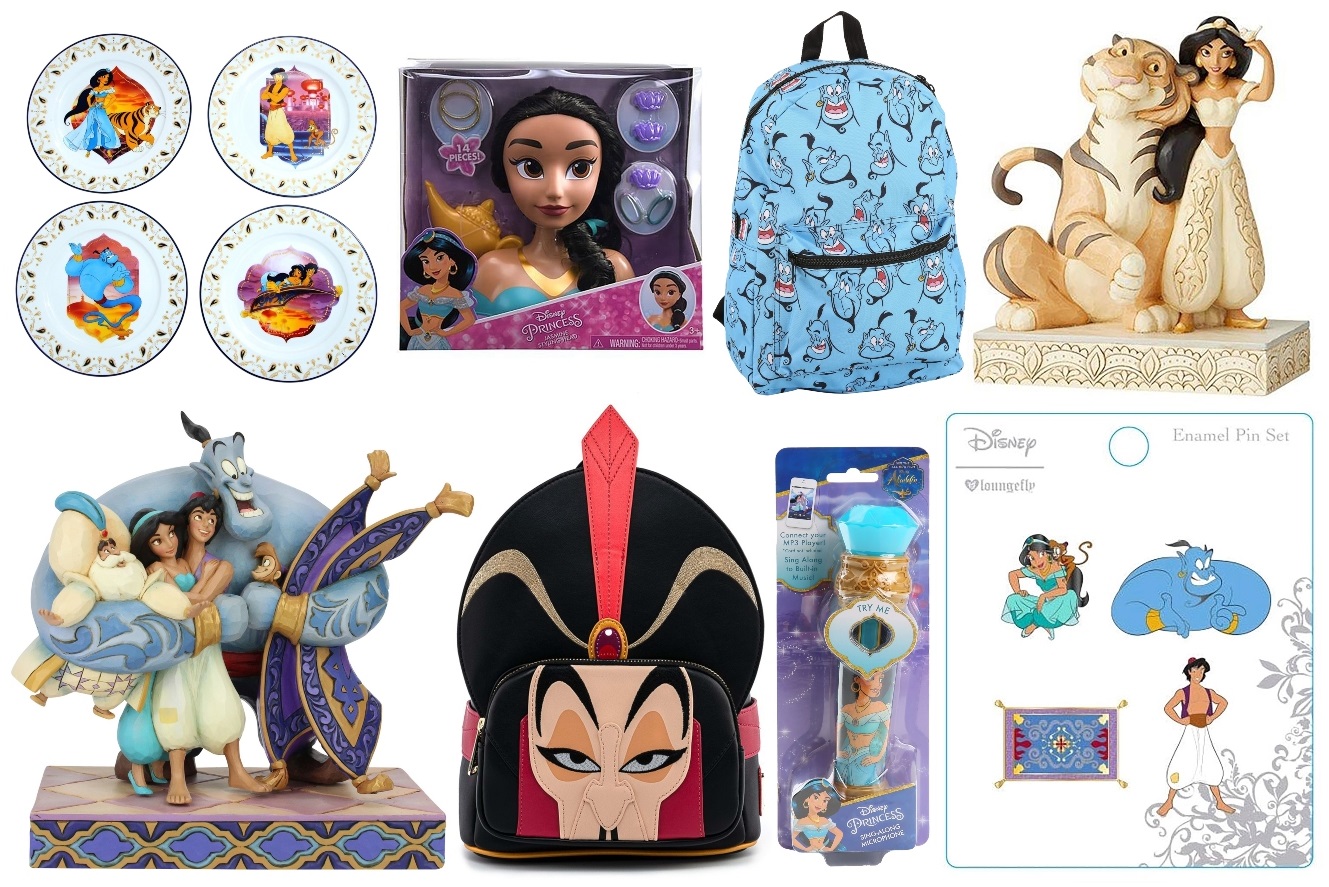 Welcome a whole new world of Disney gifts into your life with these Aladdin gift ideas! There are some great ideas for kids in here, from the sing-along microphone to the styling head. (Can we say match made in heaven? Jasmine has a lot of hair, so kids will love giving her a variety of hairstyles.) More serious Disney collectors can also find stylish Disney statues, bags and even dinnerware! There's so much to love here that it would be tough for us to decide between these and The Cave of Wonders.
Moana Gifts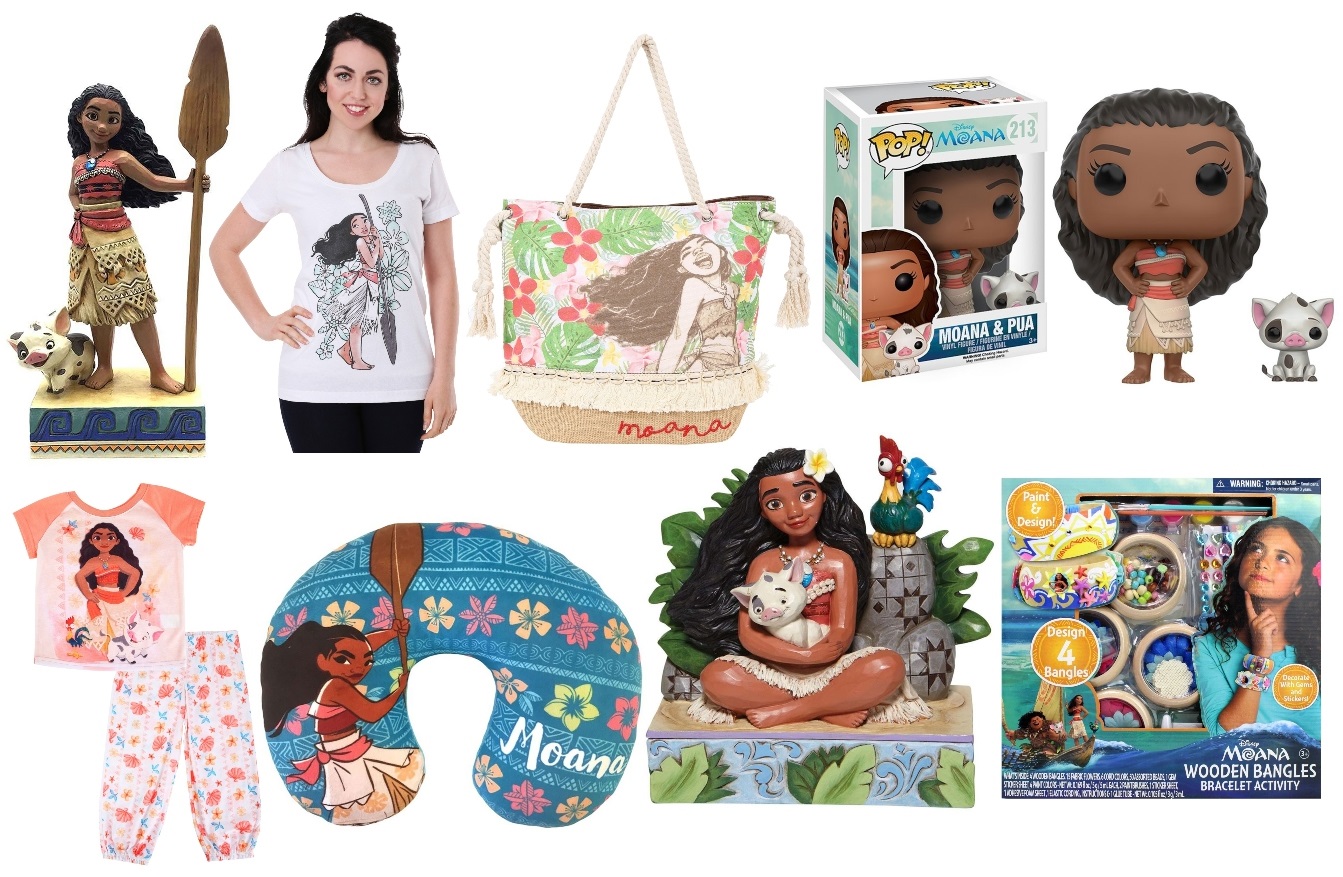 One of the newer princesses in the Disney Princess lineup, it's hard not to fall in love with this spunky girl! If you're a voyager like Moana, you'll love a Moana neck pillow to keep you comfy, with a licensed tote bag at your side. For any at-home adventures, there's plenty of apparel and accessories to keep you company. Kids will also have fun crafting their own wood bangle bracelets while listening to their favorite Disney tunes! With great Moana gift ideas like these, what can we say except you're welcome?
Disney Frozen Gifts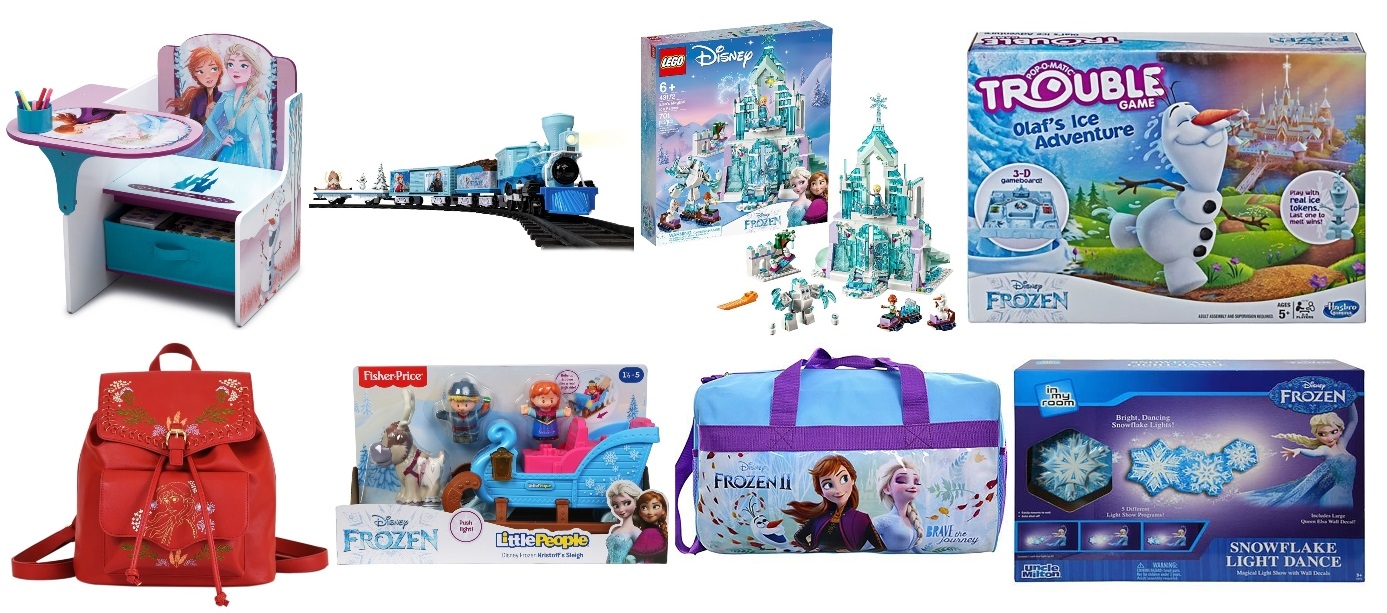 A worldwide sensation when it first debuted in 2013, Frozen fever has yet to go out. (What little girl wouldn't want to be a princess with ice powers?) There are tons of Disney kids' toys, from Frozen-themed LEGO toys to Lionel train sets and Little People! You can even make your child's room feel like an ice palace with dancing snowflake lights. Even grown-ups can get in on the Frozen fun with Disney bags by Danielle Nicole. You won't want to let these Frozen gifts go!
Cinderella Gifts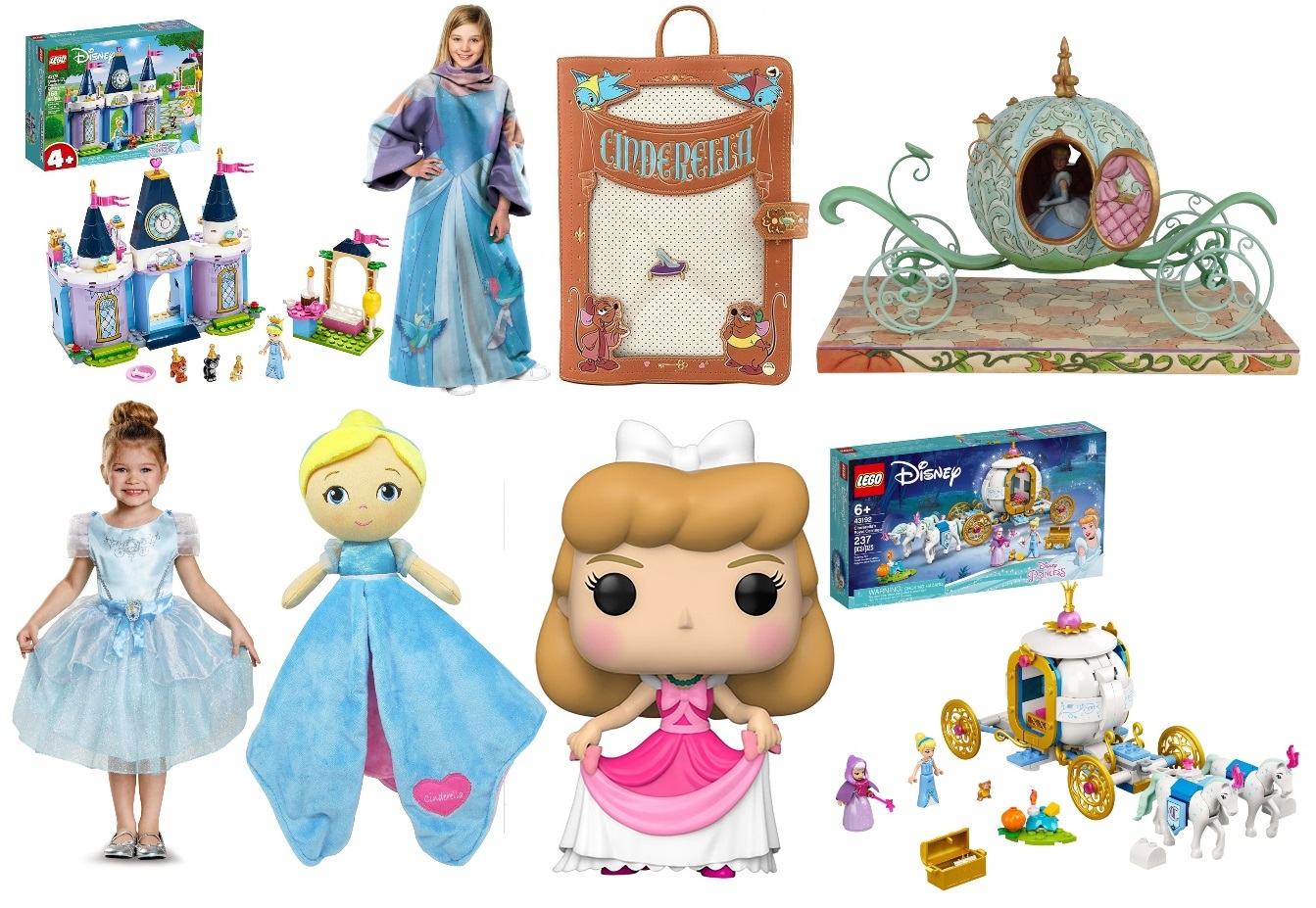 Out of all the Disney Princess fairytales, Cinderella has to be one of the most magical. From her fairy godmother to her dress, stagecoach and horses all helping her along the way, her happily ever after is more sensational than most! Capture some of the magic with these Cinderella gift ideas. Little girls will love wearing a Cinderella costume while playing pretend with their favorite blanky pal! There are also some Disney LEGO sets featuring Cinderella's carriage and castle. However, don't overlook other great Disney gifts for kids and adults like the pin collector bag, statues, figurines and snuggly snuggies!
Incredibles Gifts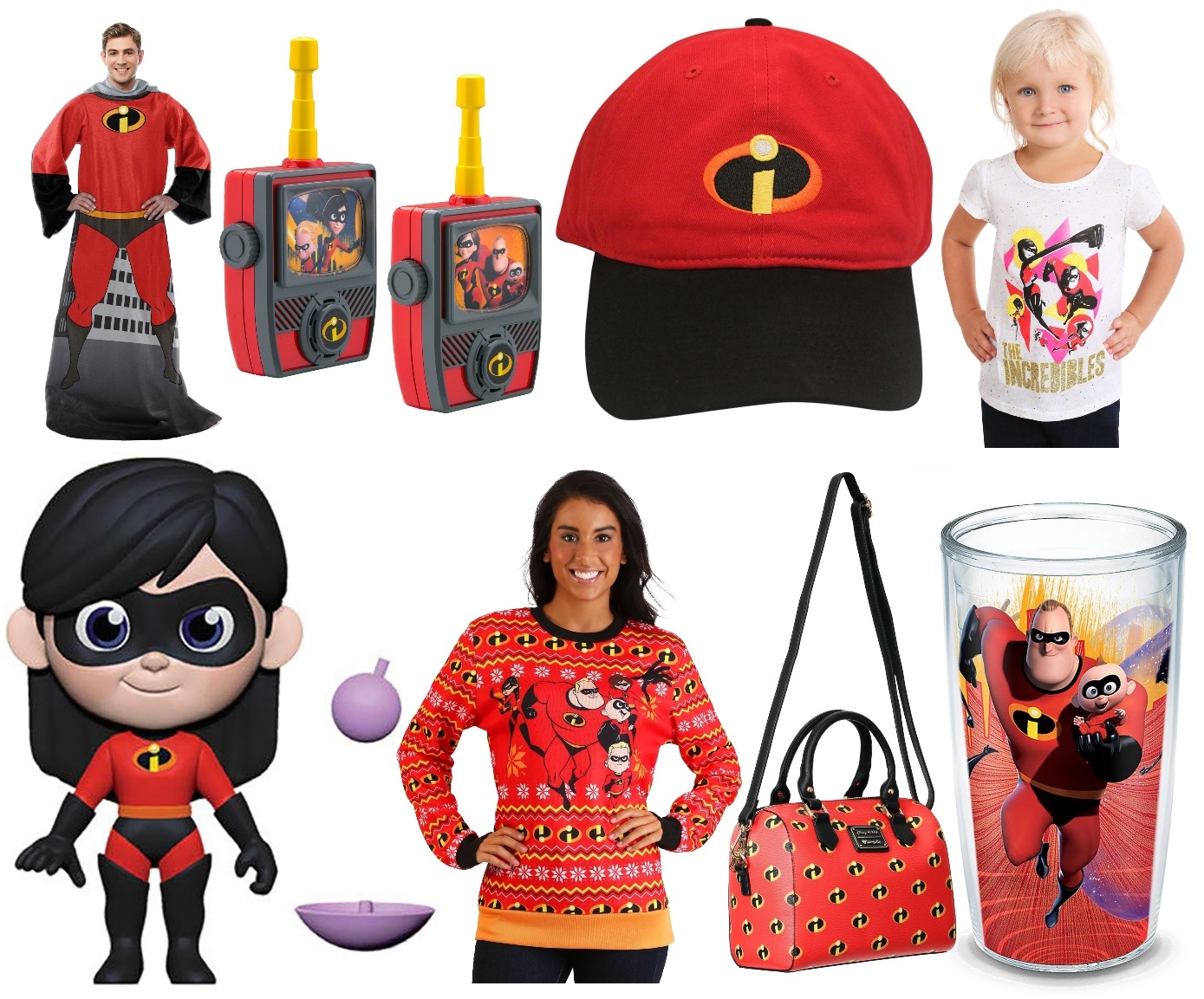 One of our favorite family movies by Disney has to be the Incredibles! There are so many great Incredibles gift ideas that it's hard to keep track. Apparel and accessories, collectibles, toys and even gifts for the home and office can be found in the famous family red. Too bad these Disney gift ideas can't give you superpowers, but at least they will make your giftee feel incredible!
Disney Parks Gifts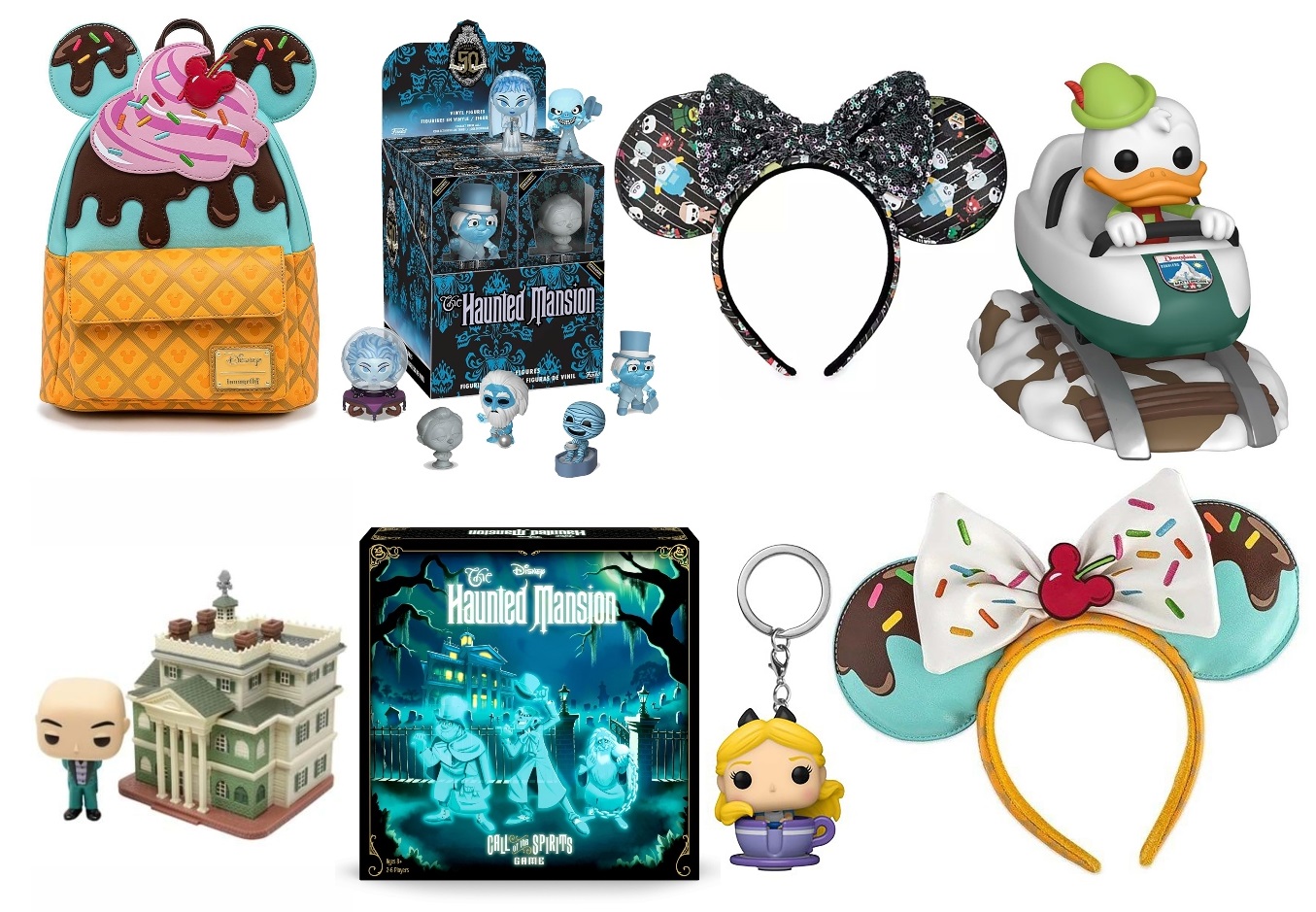 If you happen to have a friend or relative that makes annual trips to Disneyland—or perhaps you are that person—they might appreciate some Disney merchandise to prepare them for their next trip! Mouse Ear headbands are great accessories to have, and you can even find an adorable Loungefly bag that looks like a Disneyland treat. There's also plenty of gifts for Disney's Haunted Mansion, one of the most famous park attractions. Just looking at these goodies makes us want to book our next vacation!
There is nothing more magical than Disney. The fairytale settings, the unforgettable characters and the songs that will never leave your head. Disney is what we want for our birthday, Christmas and all the holidays! Which Disney classic is your favorite? Check out all of our Disney gift ideas if you didn't see anything that caught your eye here!