Valentine's Day, or the Feast of Saint Valentine, is one of celebration of love and affection. Handwritten valentines have been given away since the 19th century as a way to express that love and affection. For kids it's a bit different than a love note, it allows them to show their friends they care and that their friendship means something to them. For some they even attach a sweet treat for their friend to enjoy. With the mass-production of greetings cards it's easy to find a simple pack of their favorite character but what's the fun in that? They won't stand out in the crowd because chances are another kid in the class bought the same pack. That's why we came up with our own unique Valentine's Day printables for kids and adults! They feature some of the most anticipated popular characters this year, like Mary Poppins, Edna from The Incredibles, Pokémon and How to Train Your Dragon. Print these off and pair them with a sucker, pencil or the (dreaded by parents) Pixy Stix.
Pokémon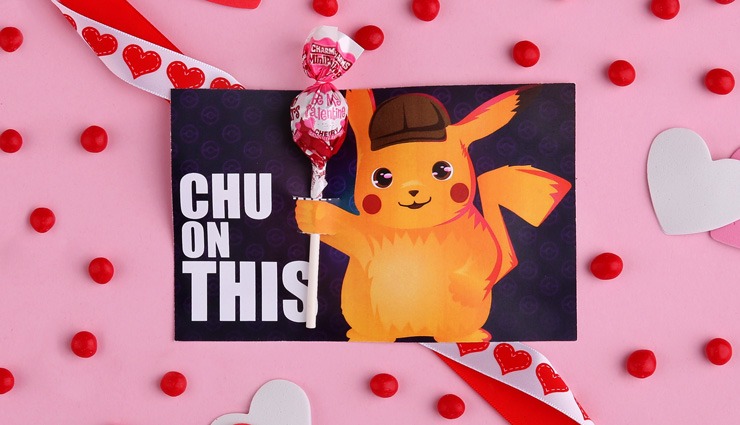 "Chu on this"
Spider-Man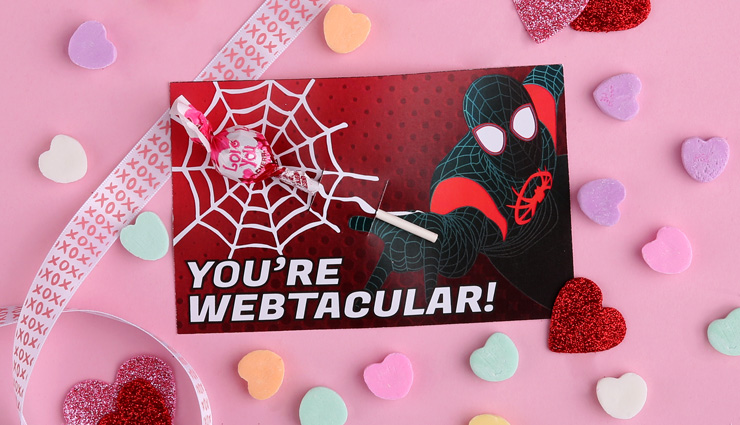 "You're webtacular!"
Paw Patrol
"You're doggone cute!"
How to Train Your Dragon
"You melt my heart"
Aladdin
"I'm floating on air, be mine!"
Edna
"You look incredible, darling."
Fantastic Beasts
"You stole my heart"
Wreck-it Ralph
"I'd never wreck your heart"
Pete the Cat
"You're Groovy Valentine"
Jack Jack
"You are incredible"
Dumbo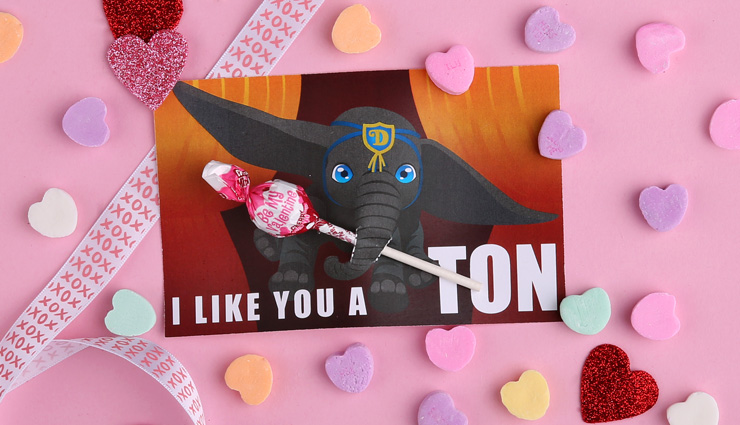 "I like you a ton"
Ant-man
"I'll be your love bug"
Harry Potter
"You're a keeper"
Mary Poppins
"You're perfect in every way"
Up
"You blow me away"
Printable Valentine's Day Cards
Click to view and print/save PDFs: Page 1, Page 2, Page 3, Page 4, Page 5
What did you think of our creative printable valentines? Are you going to print them off and use them or did we miss your favorite character? Check out some of our video game valentines, too. If you still haven't bought that special someone a gift there is still time to check out our Valentine's Day gifts. If the Disney valentines were your favorite, be sure to check out InsideTheMagic, who also shared our printable valentines on their site and have tons of other awesome Disney content.
Designed by Kady Jaspersen, Brady Johnson, Katelyn Schaaf