Bee doo, bee doo, bee doo! We heard that someone's birthday is coming up soon, and we're here to help you get ready! Is your birthday boy or girl obsessed with the Minion craze? They're not the only ones. We're here to help you throw them the perfect Minion-themed birthday party that is guaranteed to make them and all of their friends go bananas! We have everything you need, from gifts and prizes to apparel, to ensure that your little one will be grinning from ear to ear the entire day.
Minion Appar
el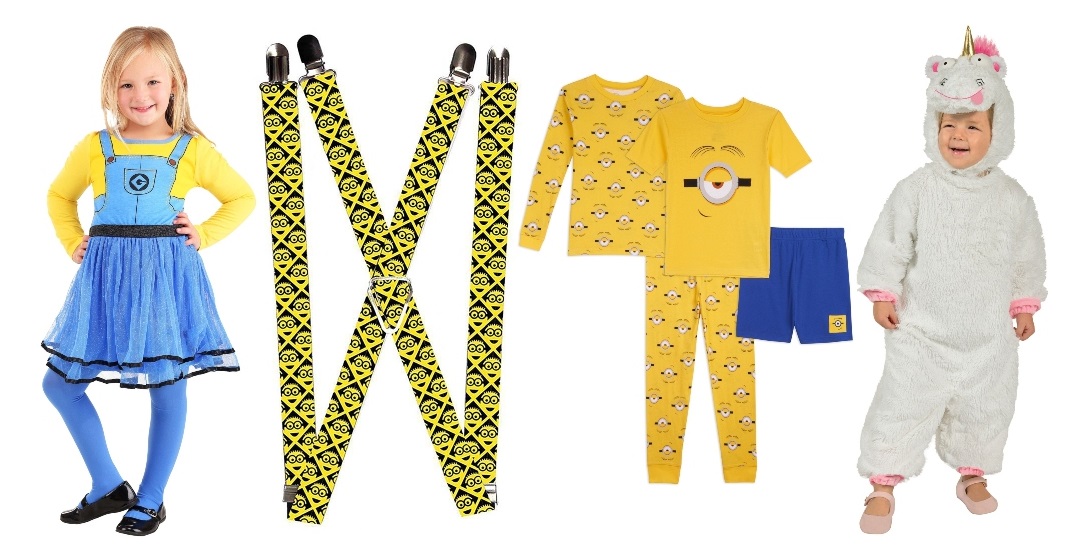 Let's start this party off right. For the full Minion experience, you need to make sure that your kid looks and feels like their mischievous, yellow idols. It's easy to do with all of the great clothing and costume options that we have. There are shirts and pajama sets for the boys and dresses and leggings for the girls. Your child will feel like one-in-a-Minion (get it?) when they put on their cool, new apparel.
Decorations with Minions

Okay, now that you look the part of a Minion, your house needs to as well! Although, we're not really sure why you wouldn't already have it covered in Minions like these all the time. That just makes sense. Anyways, what better way to turn heads than with some great Minions figurines or even a Minions nutcracker? You can even try some Minion on a Shelf ideas to turn your home into a fun Minion treasure hunt for the kids.
Minions Games
Now, on to the fun part of the party. We're talking about the games, of course! There are so many great options. For example, who doesn't love bowling? What could be better than bringing a bowling alley right to your house? Well, now you can! With this easy-to-set-up and easy-to-use bowling set, your kids and their friends will have hours of endless fun. Who knows, maybe they'll even let you have a turn.
Win Minion Prizes

Whenever you play a game, of course there need to be prizes. You didn't think you needed prizes? Well, you do! Don't worry, we've got you covered for that, too. We have a ton of inexpensive Minion-themed gifts that would make great prizes without breaking the bank. The possibilities are endless! Most Minions would even be okay with winning a banana. They also make an inexpensive consolation prize.
Food Fit For Minions
[Source]
As far as food goes, anything yellow is a must. Especially bananas! In fact, to keep with the diet of a true Minion, everything you serve should have bananas in it, be banana flavored, or look like a banana. Really, all you need to have is bananas and any Minion fan would be happy. Maybe bananas aren't your thing, though. Don't worry about it. Minions also enjoy apples (or bapples as they call them) on occasion.
Minion Gifts
Finally, it's time for what is probably the most important part of the party, the gifts! You've thrown a fantastic Minion-themed party, and the perfect gift is the cherry on top of the banana split. After all, it's what your son or daughter has been looking forward to more than anything. So, give them the present that will top all others, pretty much anything Minion! Whether it's from Despicable Me, or the Minions movies, all of these gifts are sure to please any Minion-loving child.
So, do you think you have what it takes to throw your kid the best Minion-themed birthday party ever? Well, we think you do! With all of the great Minion gifts that we carry, there is no way that you could go wrong. Plus, check out our great Minion costumes!