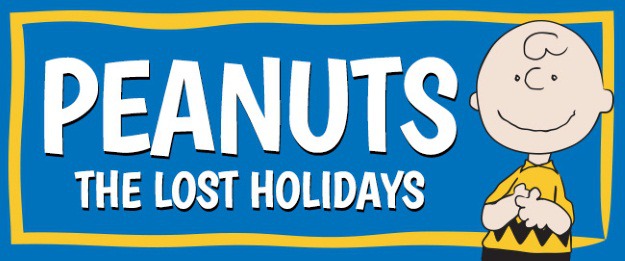 Every year the holiday season comes around and there are several "must watch" movies everyone looks forward to. One such film is A Charlie Brown Christmas, featuring the kids from Charles Schultz' Peanuts cartoon. Many of the Peanuts Holiday specials are popular, but what about some less mainstream holidays? Check out these mock posters for other events and holidays Charlie Brown and friends might celebrate!
1. Black Friday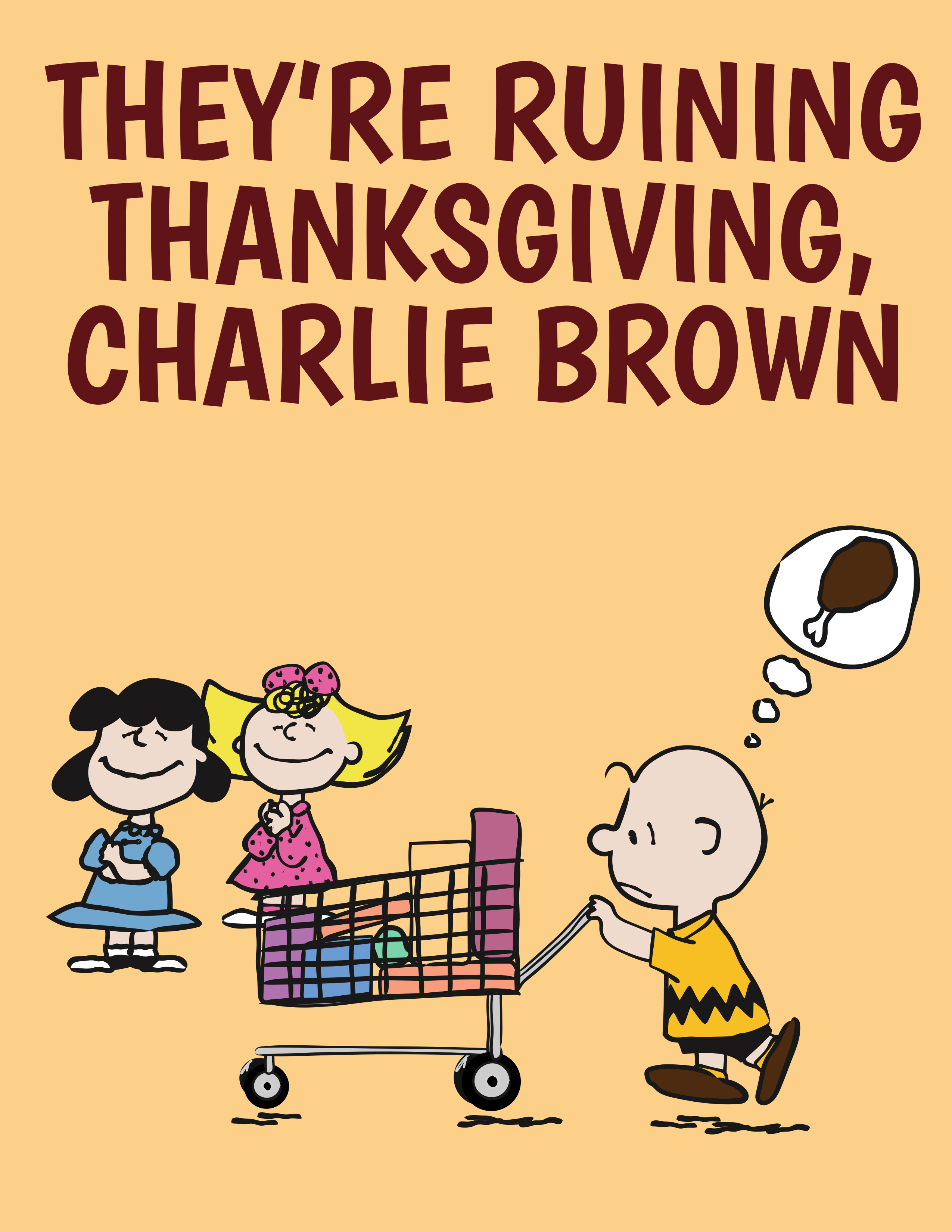 Poor Charlie Brown. Everyone is out chasing down the best holiday shopping deals, and all he wants to do is sit down at the table and enjoy a nice meal with his friends.
2. Cyber Monday
After striking out on Black Friday, Charlie Brown tries to finish up his Christmas shopping by scoring some great deals on Cyber Monday. Do you think he's a Prime member?

3. Star Wars Day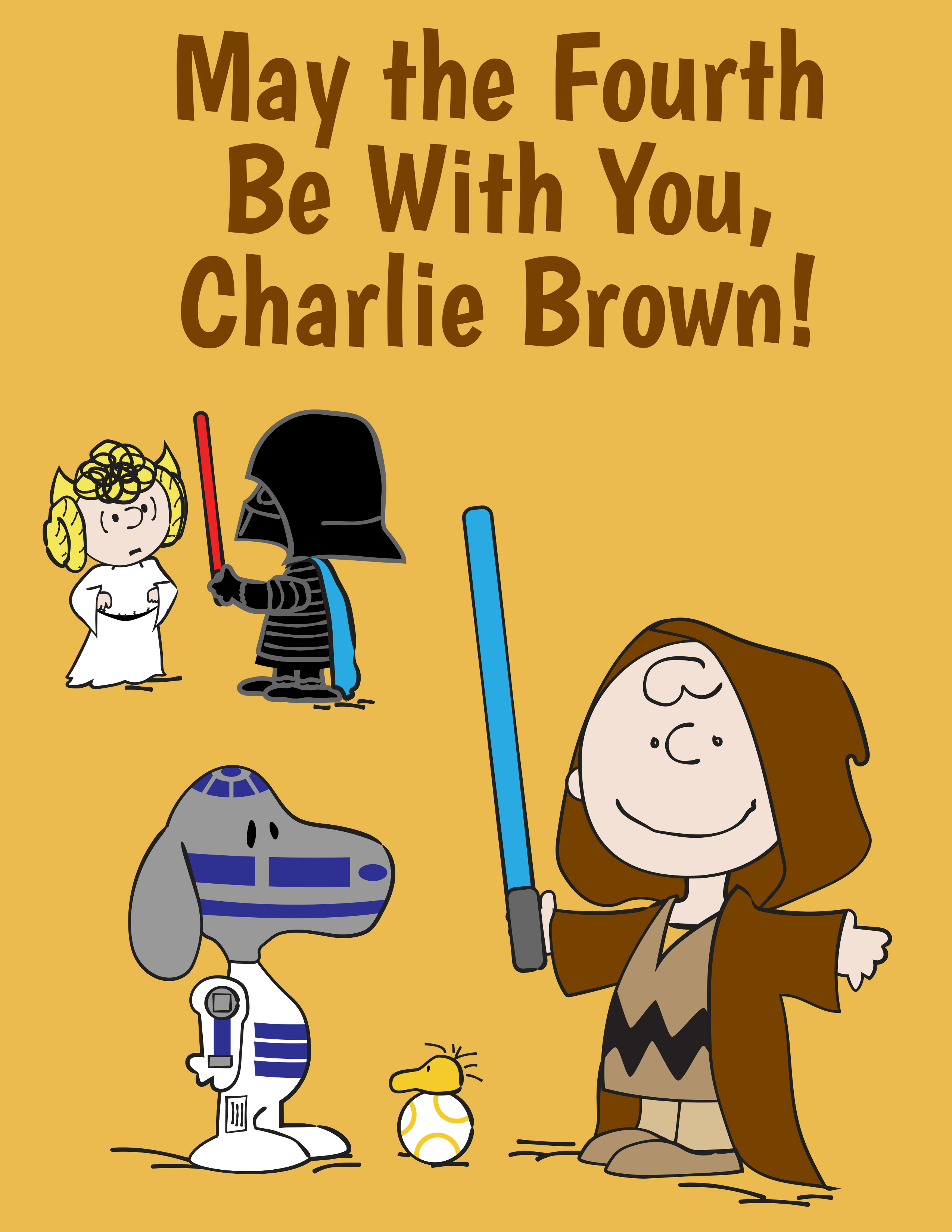 Not only is the gang ready for Star Wars Day, but also for the upcoming premiere of Star Wars: Episode VII - The Force Awakens.
4. Election Day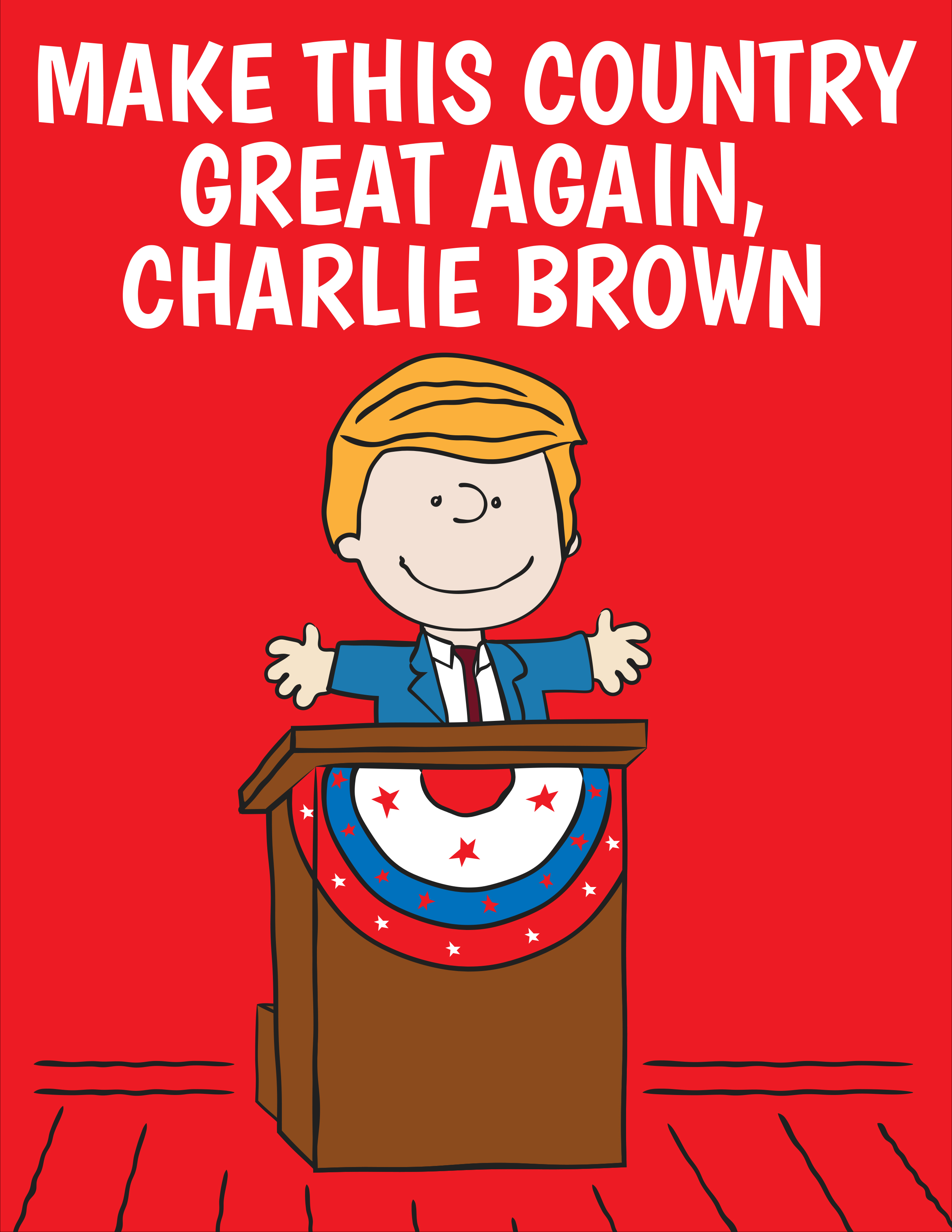 He's at the podium. He's got the hair. Let's just hope Charlie Brown's policies are a little more level-headed than those of some of the current candidates...
5. Tax Day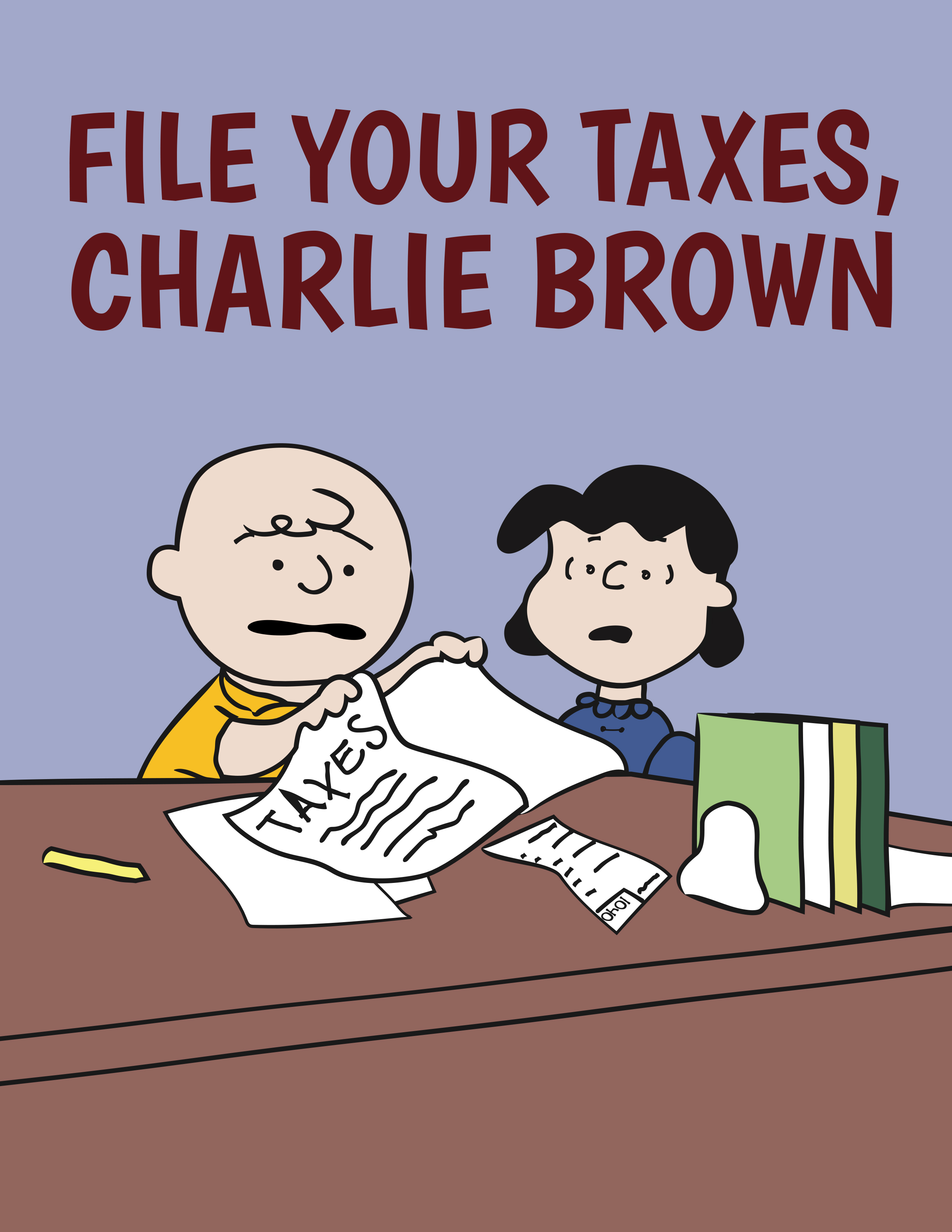 Really, nobody enjoys filling out their taxes, but Lucy really needs to claim all that money rolling in from her psychiatric help booth.
6. Groundhog Day
It's that time of year for the Peanuts gang to find out whether or not Winter will be extended. Hopefully, Charlie Brown and co. have a better Groundhog Day than Bill Murray.
7. Super Bowl Sunday
Like so many other people, the gang spends Super Bowl Sunday watching the big game (and the commercials), and stuffing their faces.
8. International Talk Like a Pirate Day
For some, International Talk Like a Pirate Day is just a goofy holiday. For Charlie Brown and company, it's an adventure.
9. Flag Day
From high atop Snoop's doghouse, Charlie Brown waves the American Flag.
10. Take Your Child to Work Day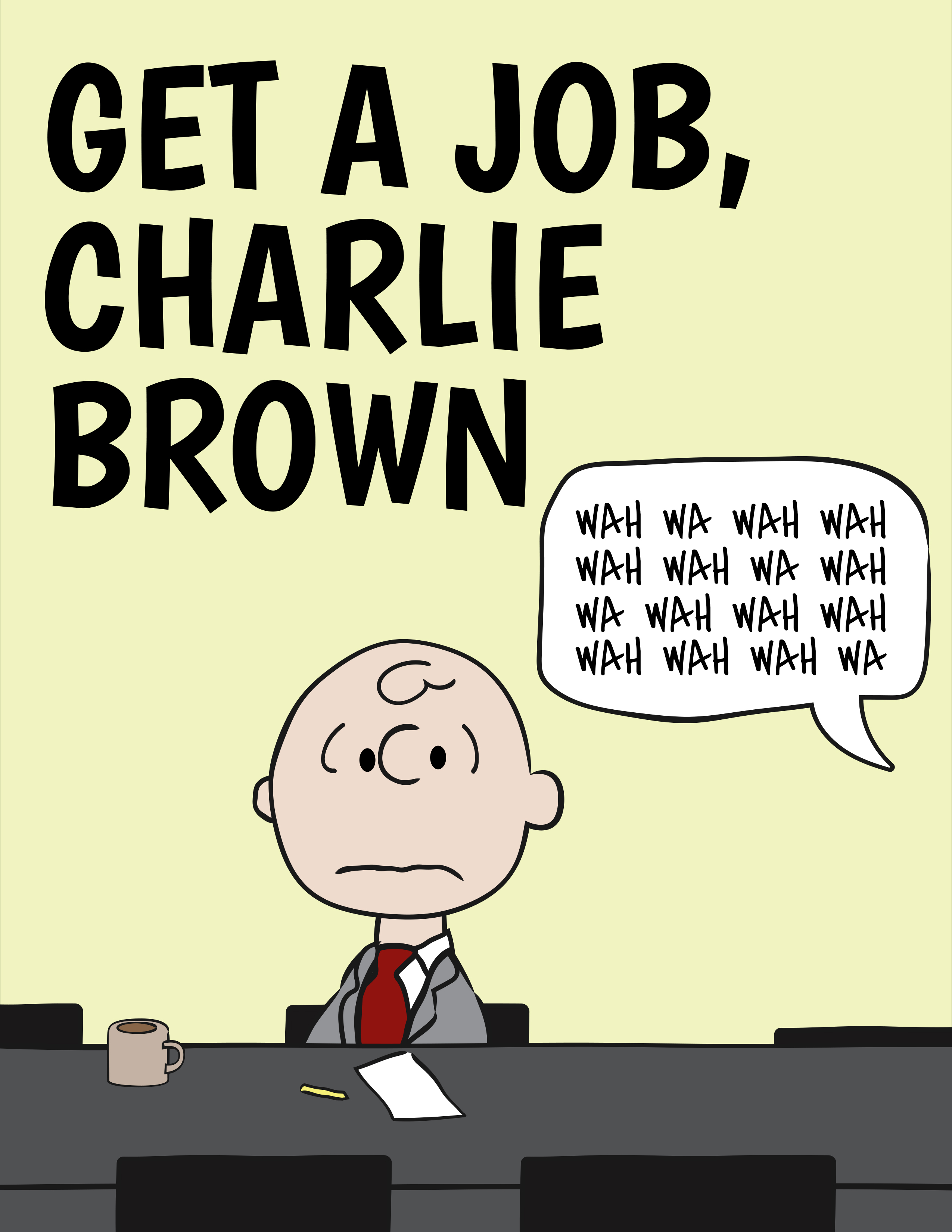 Take your kid to work day is getting to be a little too real for Charlie Brown. Let's hope he finishes that presentation in time for the big meeting!
Good grief, there are so many holidays! Which lost Peanuts holiday is your favorite? Leave us a note in the comments if there are any other fun Peanuts holiday specials you'd like to see. If you know someone who is a big fan of Charlie Brown and the Peanuts gang, you can check out our selection of Peanuts gifts HERE! Happy holidays! All of 'em!
Design Credit: Abby Bartels