Minions might be some of the most mysterious creatures in recent cinema, but that's why we love them! What are they saying? Are they good? Are they evil? Most importantly, WHERE DO THEY COME FROM?
Unfortunately, after two Despicable Me movies, we are still left hanging in the balance. All we know is that at one point in time, these cute little guys were created in a pure meld of perfection. While the world may never know their true origins, we might have something to do with a few of the Minions you might see around this Easter. We created some egg-citing Easter crafts and they are simply adorable! That's right yolks folks, we have FREE DespEGGable Me egg costume printables so you can make your Easter one in a Minion.
Click the image below each egg for an enlarged sheet to print out. (We recommend on cardstock!) There are also multiple sheets at the bottom of the post with your choice of eyes (single or double!) and mouths.
Don't these Minion eggs have the cutest egg-spressions? They are cracking us up!
1. French Maid Minion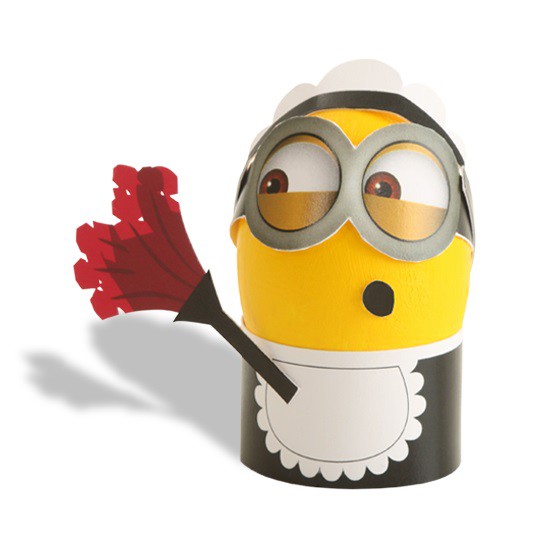 Too bad this maid won't help you clean up your crafty mess!
2. Siren Minion

Create your own little Carl and say, "Bee-do-bee-do-bee-do".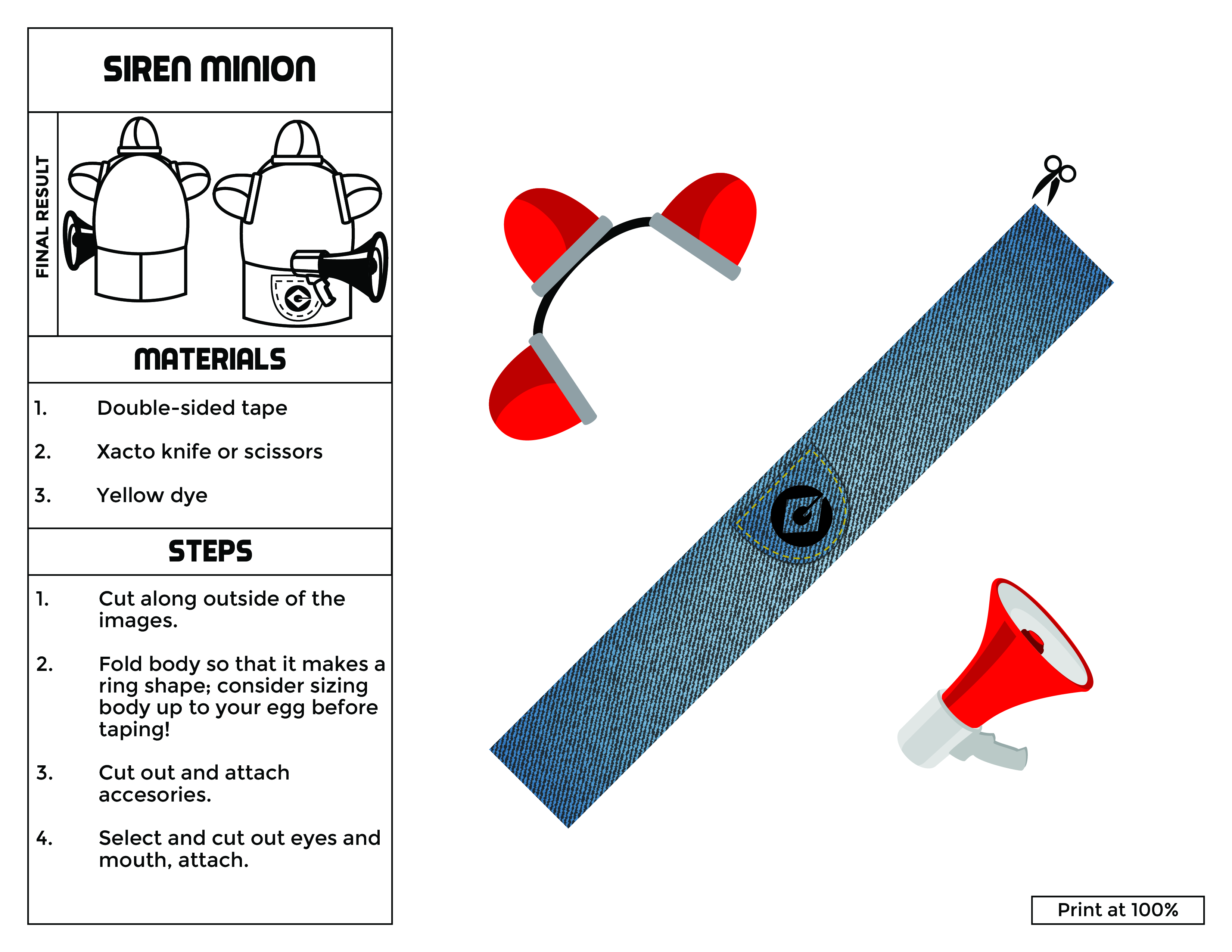 3. Hula Minion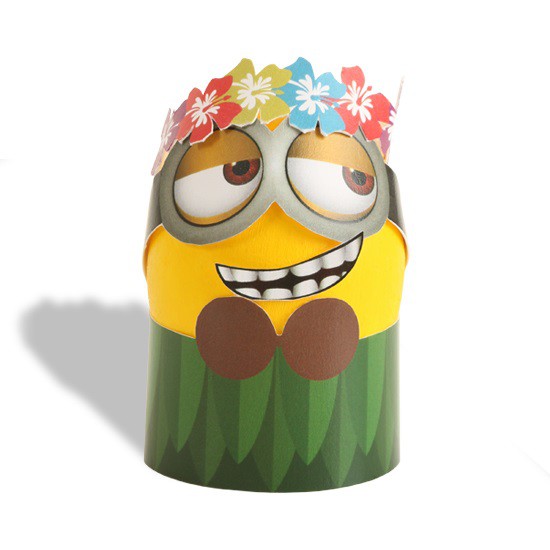 We prefer our Hula Minions sunny side up!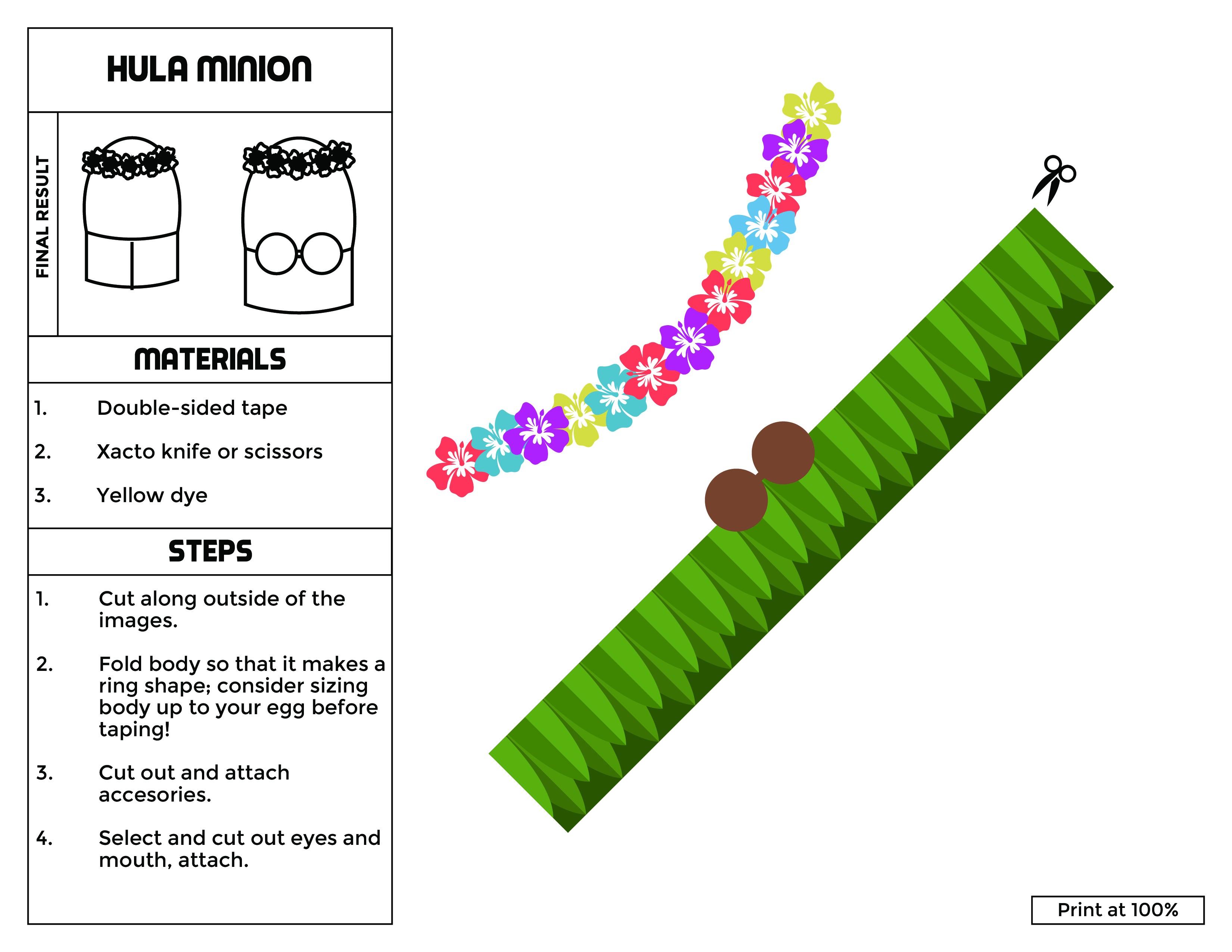 4. Banana Minion
Me want banana! Minions will do anything for a Chiquita banana!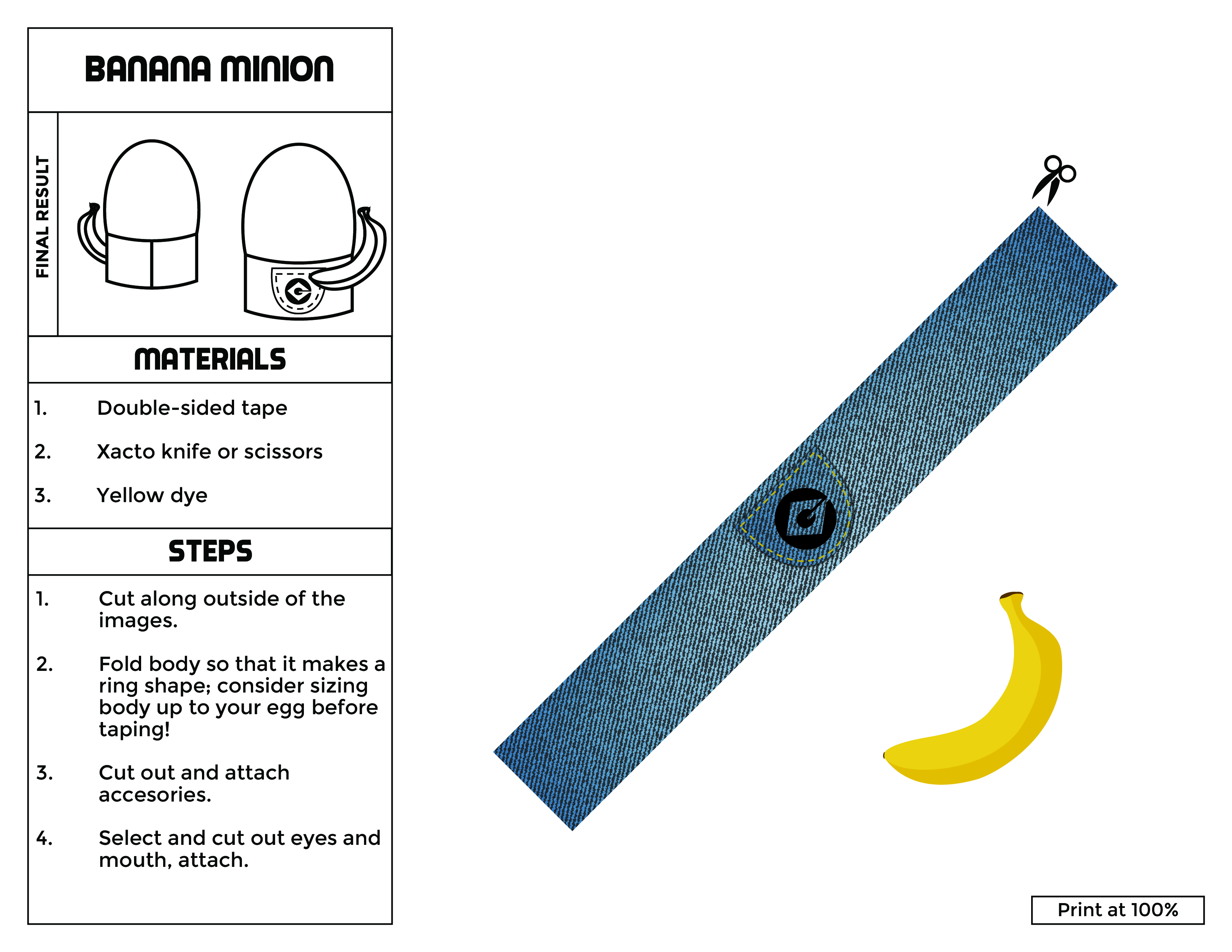 5. Purple Evil Minion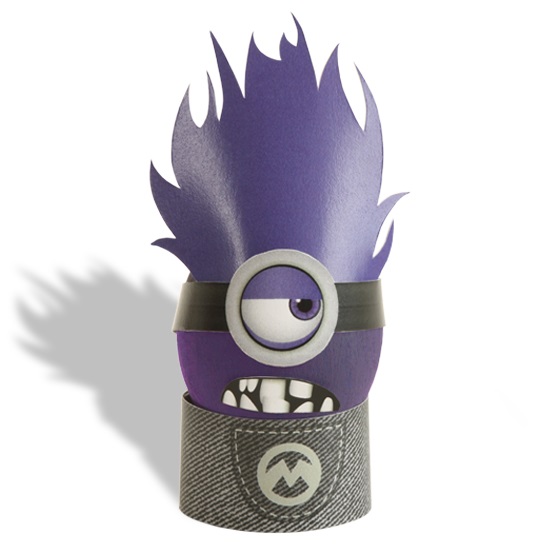 Is this guy considered a deviled egg?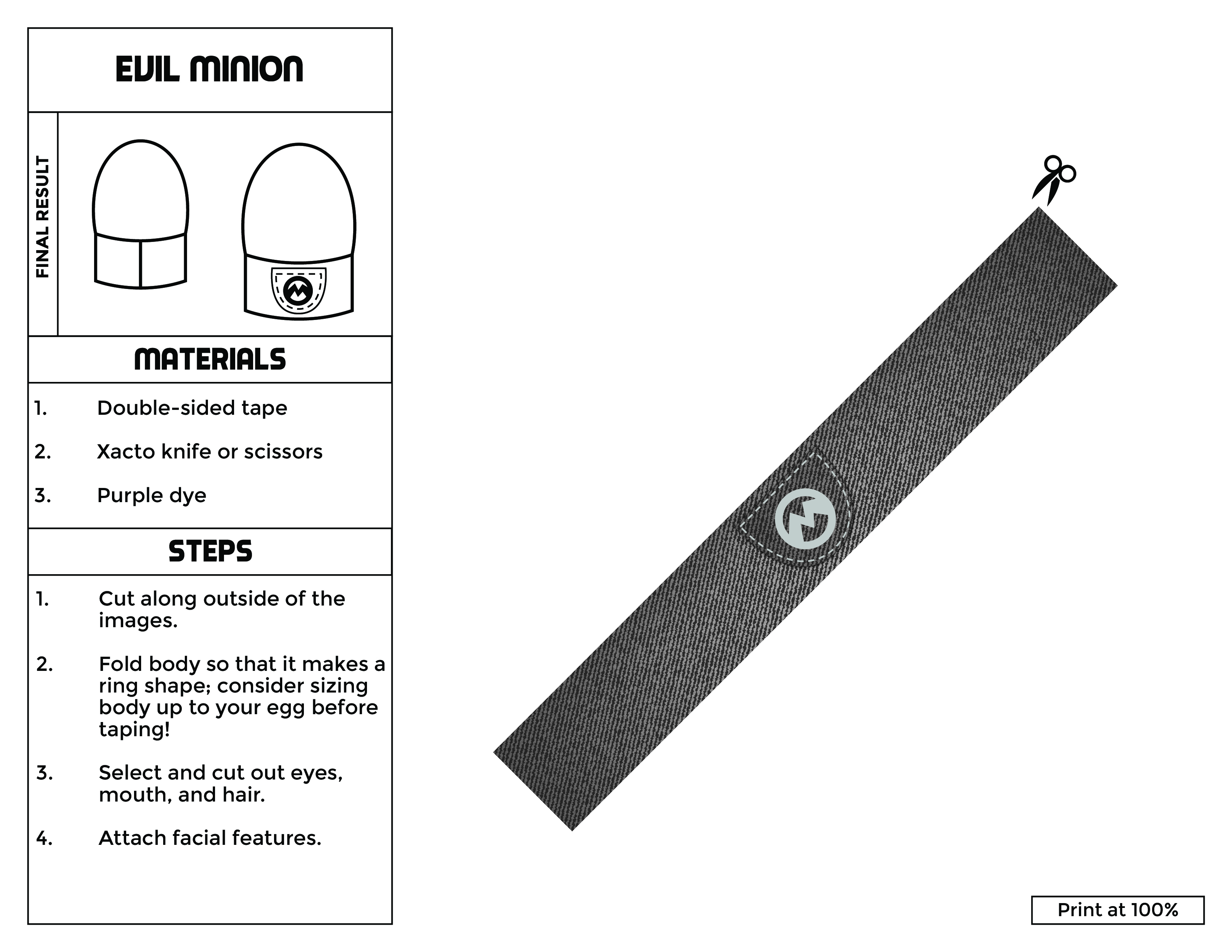 6. Create Your Own Minion

Mix and match eyes, mouth, and hair to make your favorite little Minion.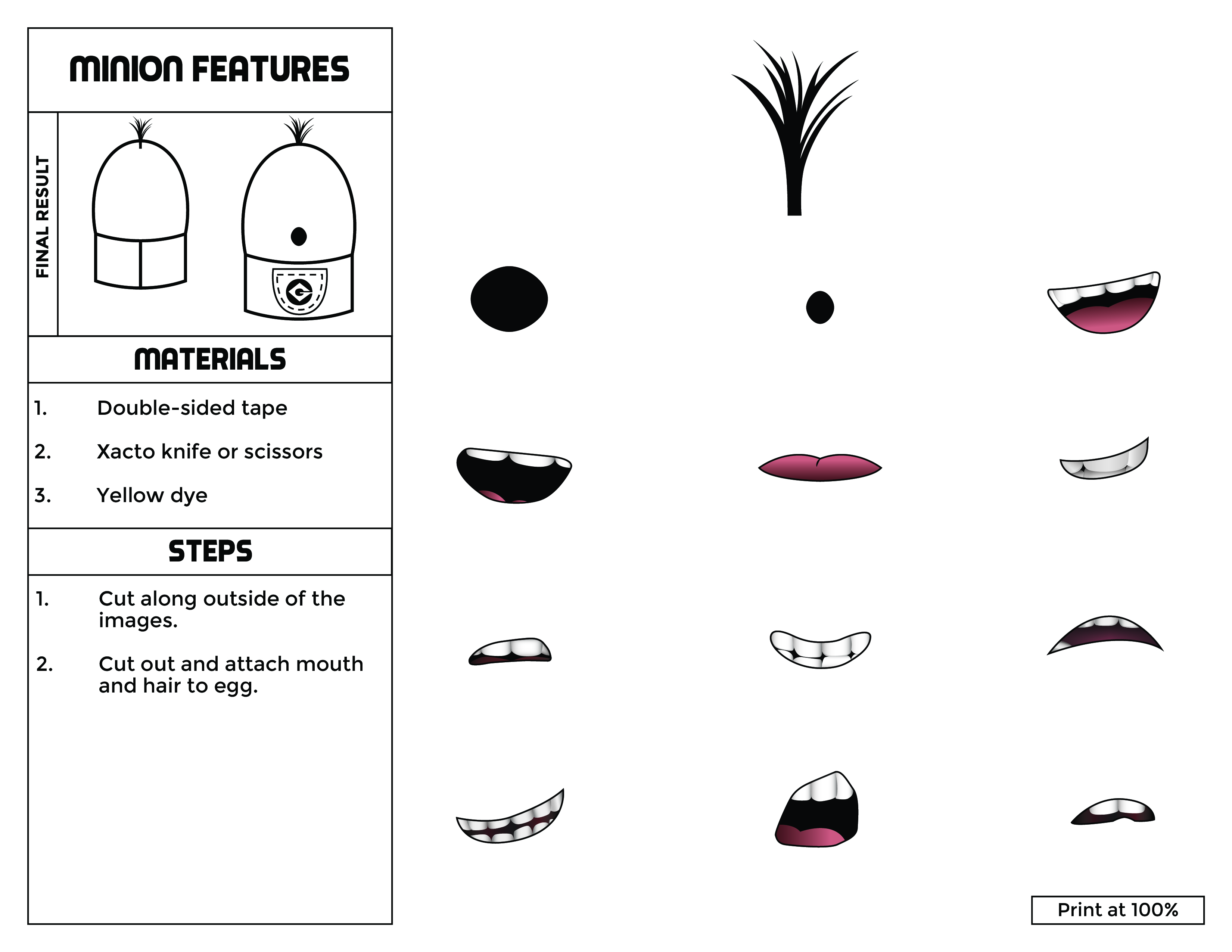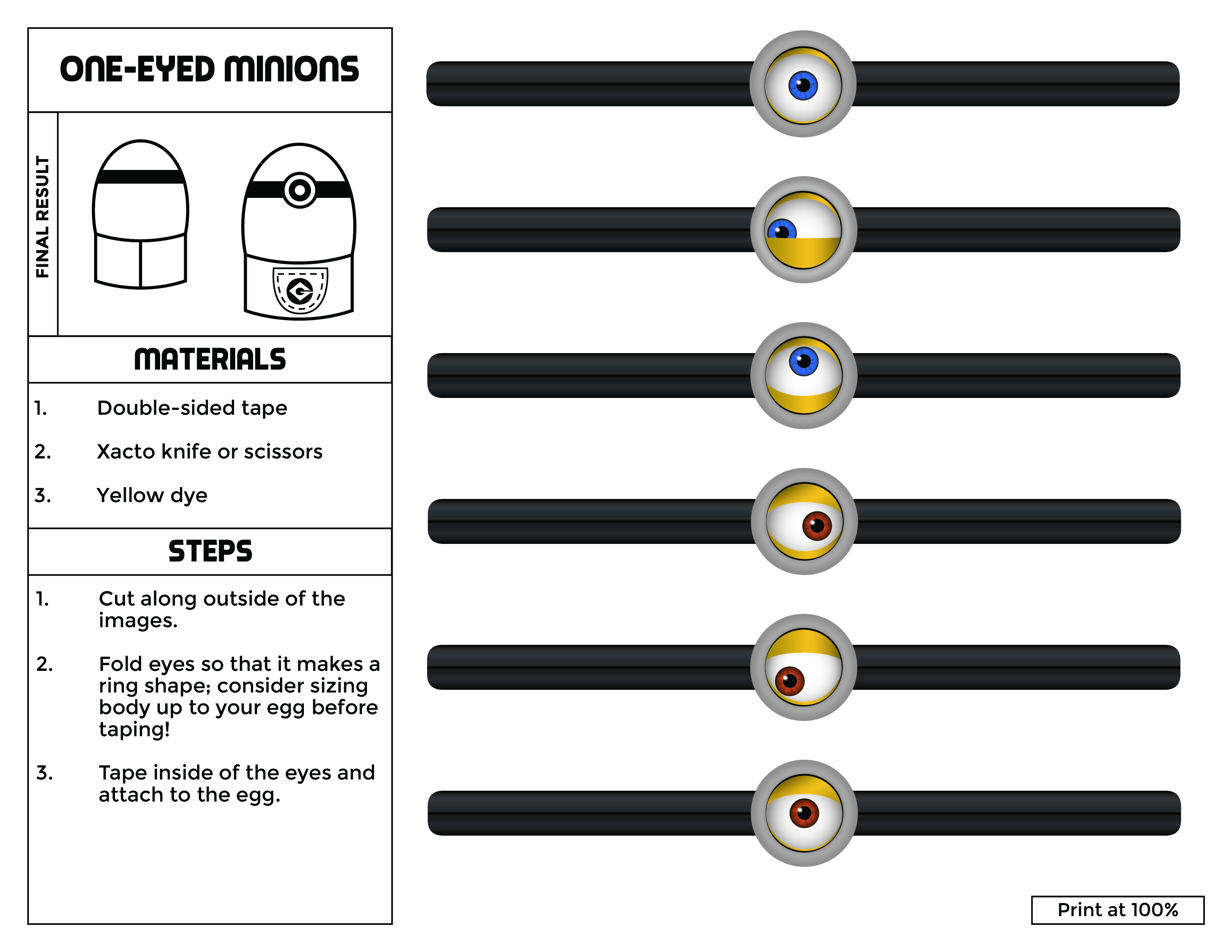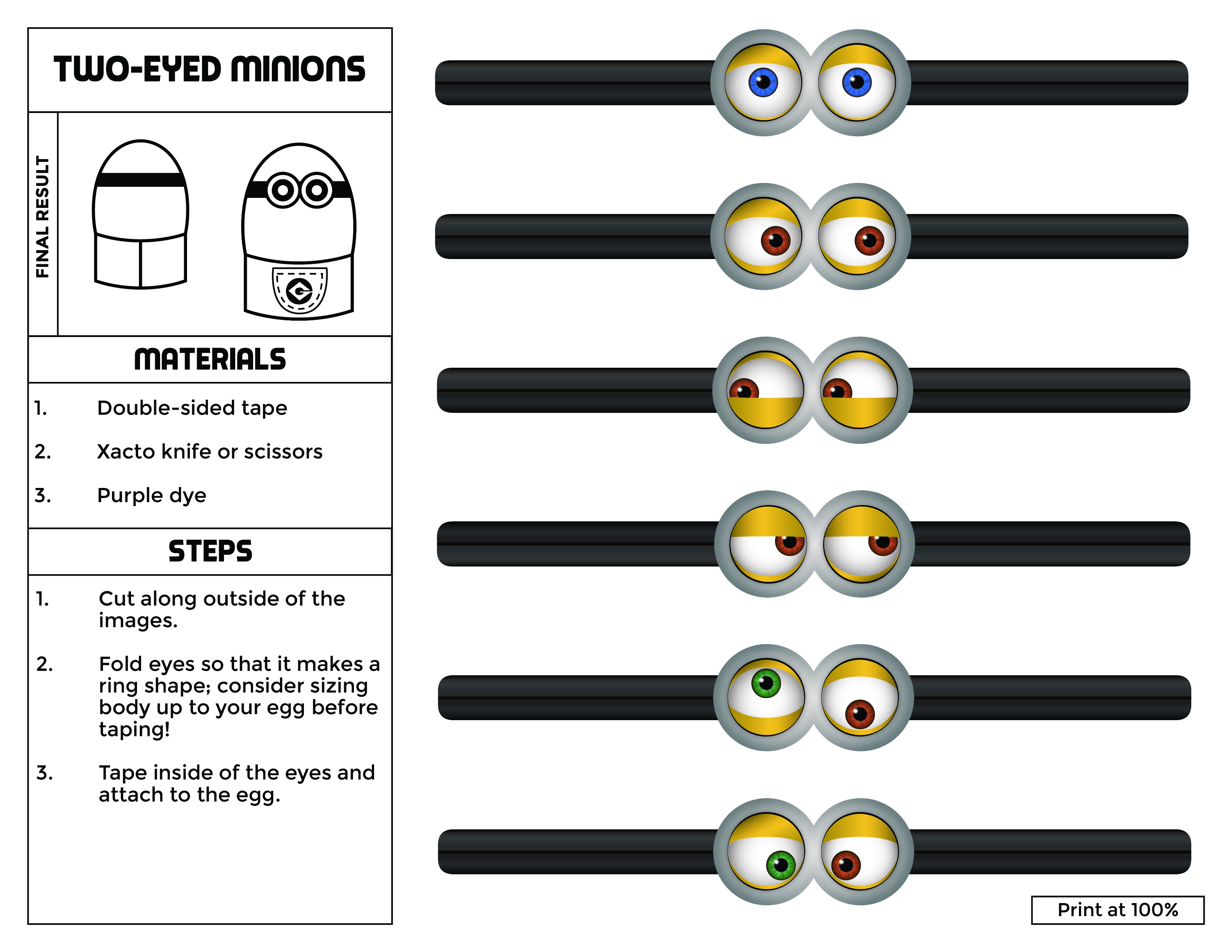 We want to see all the DespEGGable Me Minions that you created! Snap a pic and show us in the comments! What were your favorite combos? Did you go classic yellow or did you craft some evil purple eggs? Either way, we hope you had fun! In the meantime, if you're having an eggs-istential crisis and don't want to craft, our Despicable Me POP! vinyls are great decorations, too.