If you're anything like us, you probably grab a bunch of snacks before sitting down to watch a Star Wars movie or TV show. Especially if you're watching on Star Wars Day! But have you ever thought about food that really drives home the Star Wars theme? Sure, you might not be able to reach through the screen to grab a cup of spotchka, but you can still have your Star Wars food and drinks! We pulled together some of our favorite recipes that you'll want in your own core planets—or home. Sip on a blue milk milkshake or munch on a few Wampa snowballs—your friends will be super jealous at your Star Wars cuisine!
Click on any image to open the full-resolution version. You can download the printable recipe cards at the bottom of this article!
Blue Milk Milkshake Recipe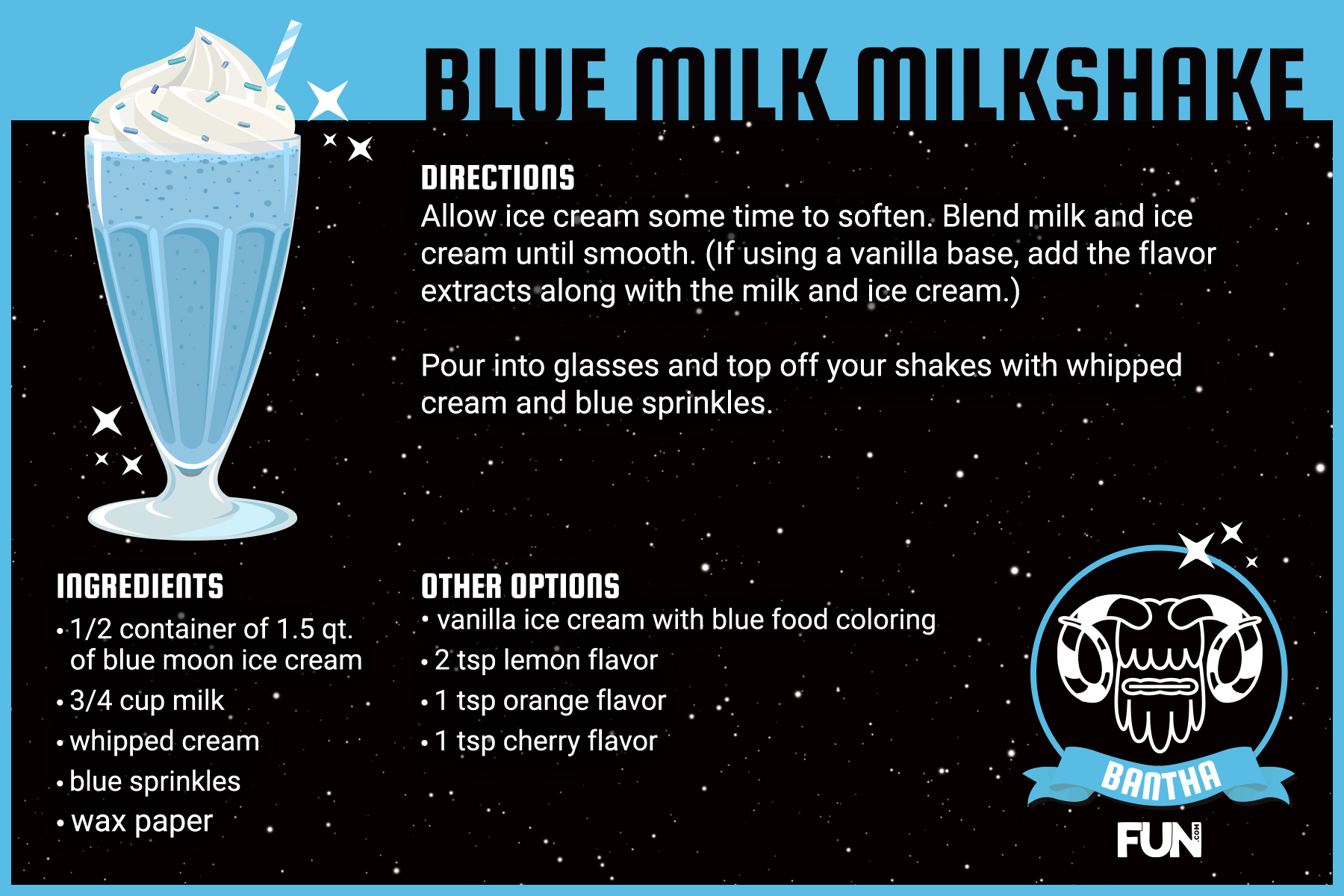 Thankfully you don't need Banthas to make this milkshake.
Wampa Snowballs Recipe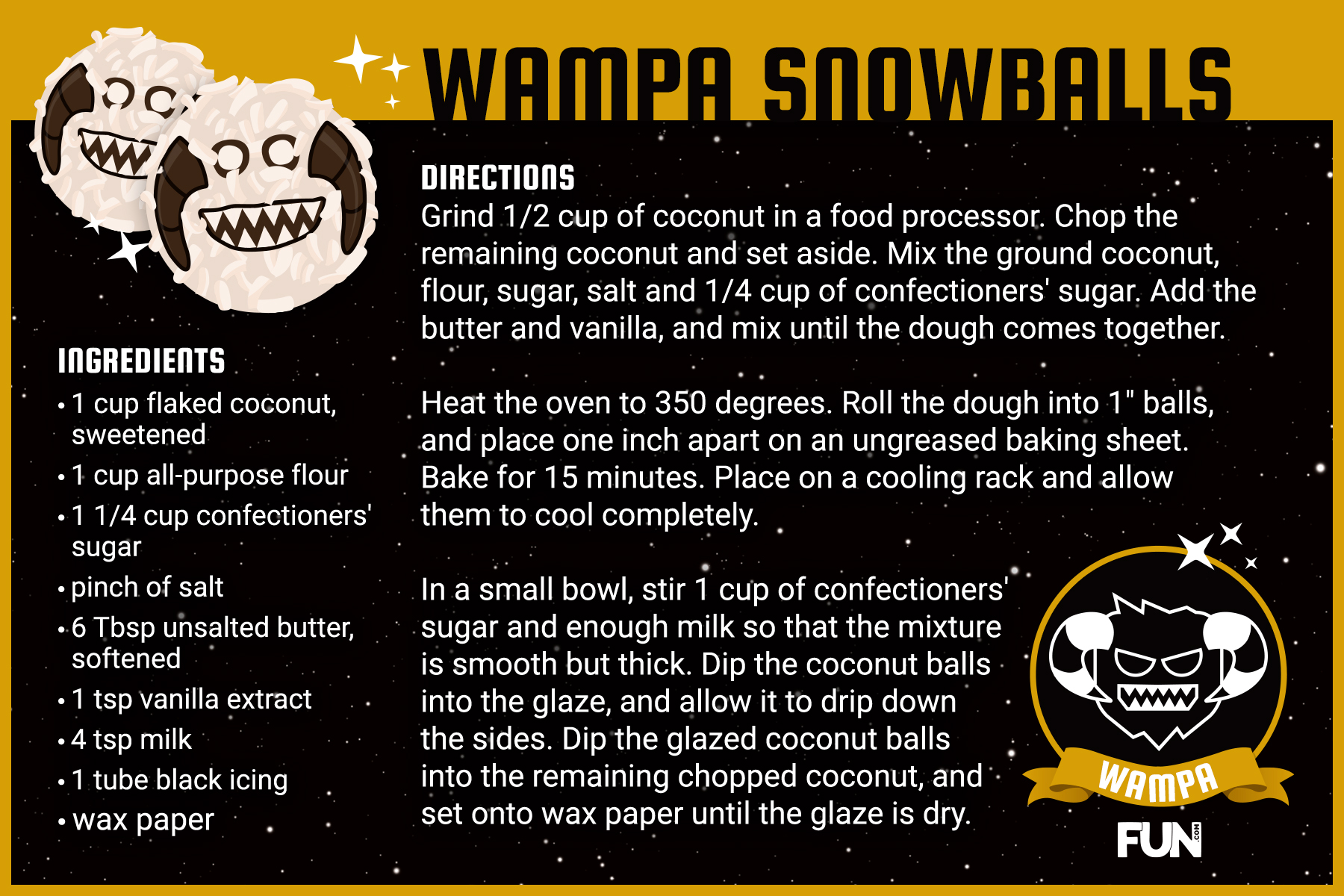 So cute you'll almost forget they hung Luke from the ceiling of an ice cave.
Baby Yoda Matcha Latte Recipe
You don't want to spill a drop of this tea.
Lightsaber Pretzels Recipe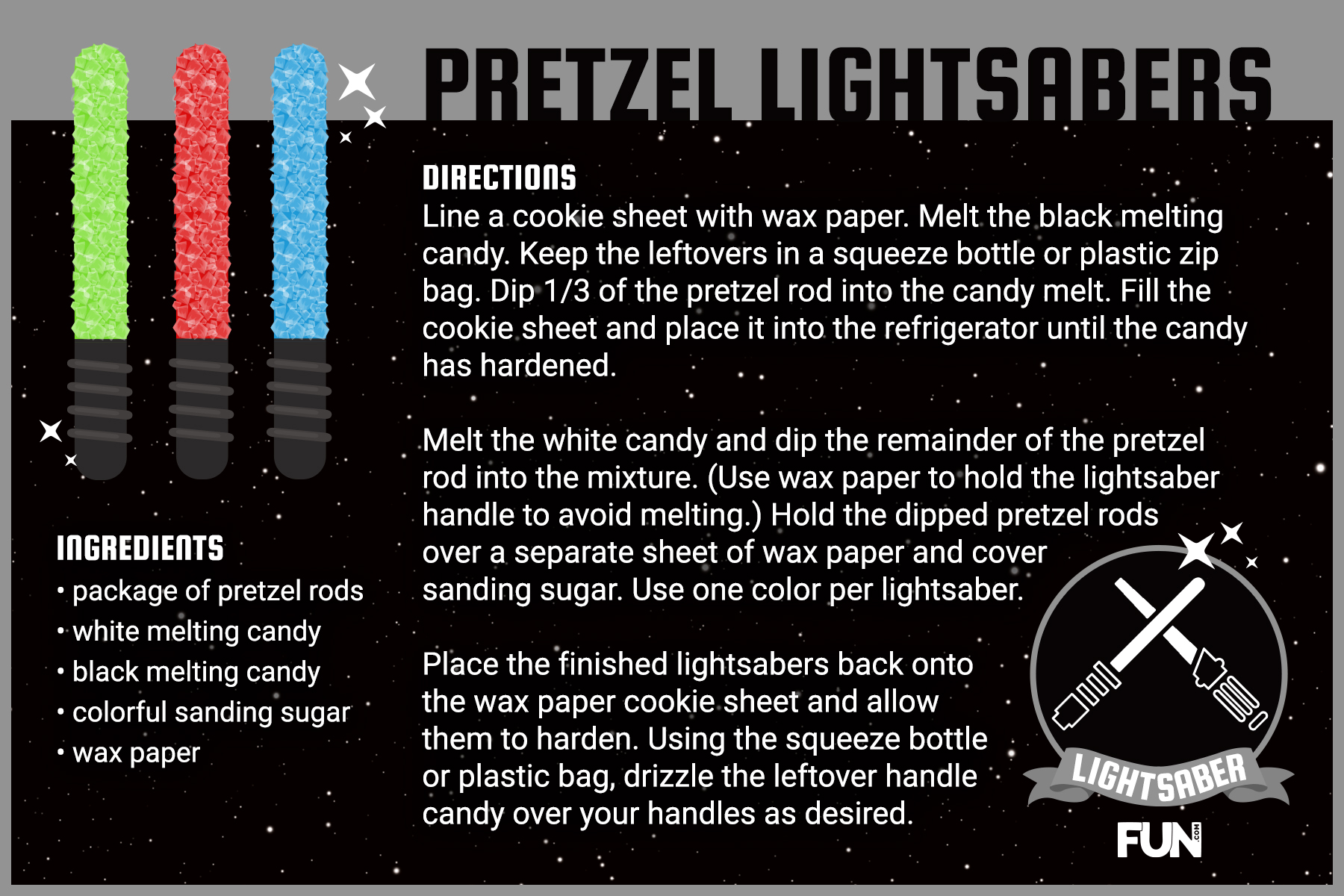 These lightsabers don't run on kyber crystals.
Wookiee Fuzzball Recipe
Laugh it up, fuzzball.
Tie Fighter Oreo Pops Recipe
Even Rebels can't keep their hands off these Oreo pops.
Star Wars Printable Recipe Cards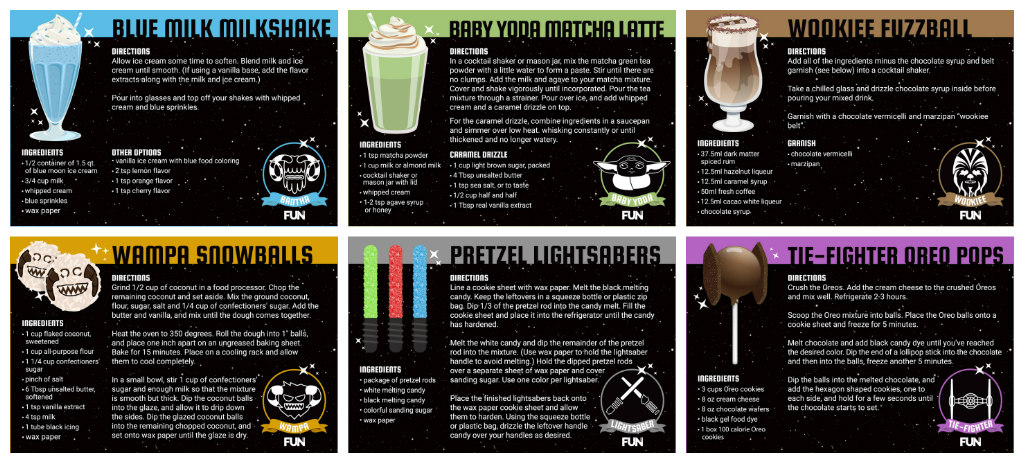 Click below to open the printable Star Wars recipe cards, then download and print.
We don't know about you, but looking at all these recipes is making us hungrier than a Wookie on Ahch-To. What is your favorite Star Wars recipe? Is there a food that would be great with a Star Wars twist? Let us know in the comments below! We'd love to hear if you tried any of these recipes. If you want to eat your Star Wars food with Star Wars cups, plates and other kitchen gadgets, fly on over to our Star Wars gifts to find these goodies at a galaxy near you!
Star Wars recipe card printables designed by Kate Preston