Kids love toys, but even children can get bored with their favorites. (Let's be real—every parent dreads that inevitable "I'm bored!"). There are plenty of great things for kids to do at home, including things like STEM toys and arts and crafts, but if you're looking for some easy craft ideas that your kids can make with items from around the house, check out these creative toilet paper tube puppets! This simple project only requires toilet paper tubes, printer paper, and your child's imagination. Of course, they can grab their art supplies for more embellishments, like glitter, googly eyes and pipe cleaners. Keep reading to see which characters your kids might like to make!
You can download the free printable toilet paper roll craft templates at the bottom of this article!
Spider-Man Craft
Does everything a Spider-Tube can!
Minion Craft
Tulaliloo ti amo—we love you!
Olaf Craft
Olaf gives all the warm hugs.
Chase Craft
Chase is on the case!
Skye Craft
This pup's gotta fly!
Owlette Craft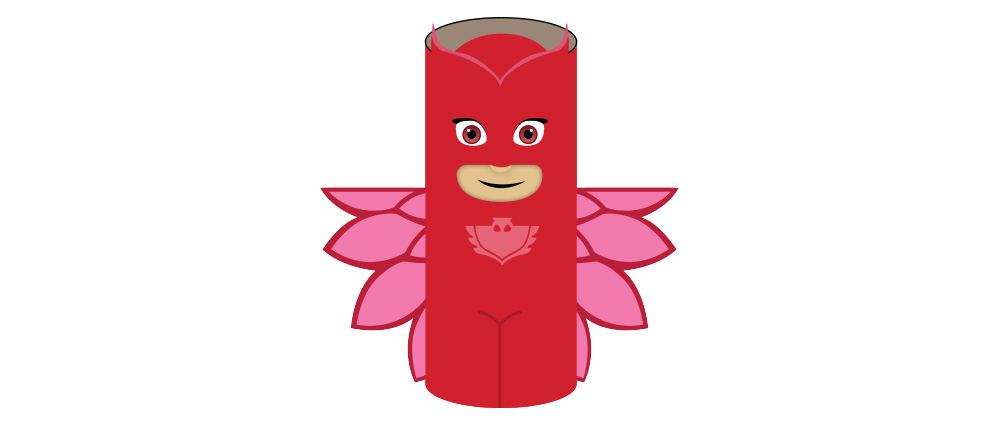 Fluttering feathers!
Catboy Craft
Super cat speed!
Batman Craft
Tube Batman is very wise, has huge pecs and a nine-pack. Yeah, an extra ab.
Toilet Paper Roll Printables
Click to open the toilet paper roll printables in a new window, then print or right-click to download.
We hope your kids have tons of fun making their own toys! After all, the homemade toys that they make themselves can give kids just as much joy. (You know, like Forky from the Toy Story gang.) Does your child have a favorite toy? What kinds of activities do you like to do with your kids when you're spending time at home? Let us know in the comments below. If you're still on the hunt for toys and other indoor kids' activities, we have tons of childrens' toys, games, and activities for kids. With plenty of activities like this one, the kids won't yell, "we're bored!" quite so quickly.